Such a good junkin' weekend. Besides shopping the Nashville Flea Market I made it to an in person auction on Sunday afternoon. I got more good stuff. My purchases totaled $40 and I think I did okay. Sharing what I bought….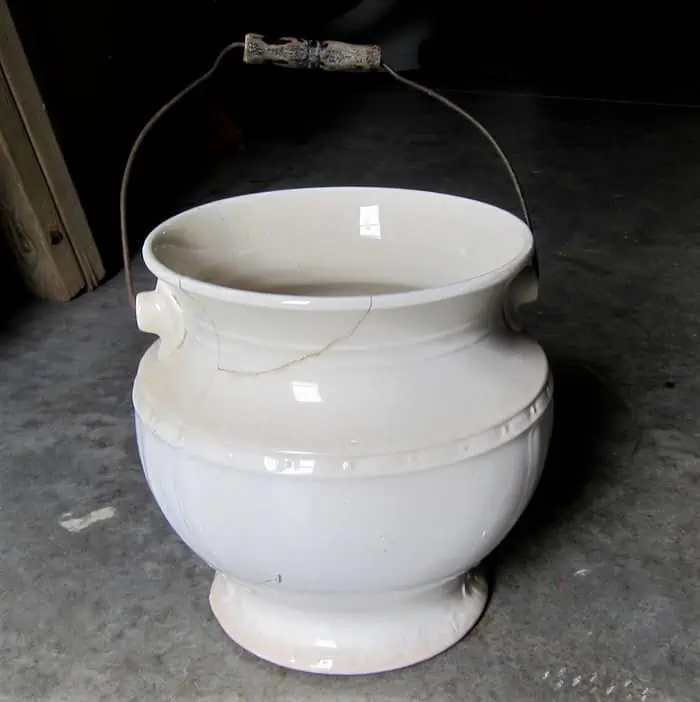 I bought the white ceramic thing with a handle even though it was cracked. Someone told me it was a chamber pot but I'm not so sure. It was a mighty fancy chamber pot. Maybe you guys can help me. Do you know what it is? I'm trying to decided if I want to paint it. Maybe use it as a planter as is?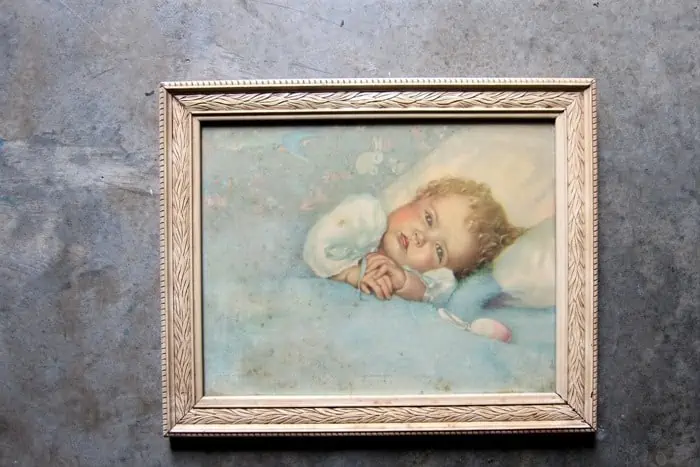 I fell in love with the framed baby picture. It needs some cleaning but is in really good shape. I don't have a place for it but may keep it anyway.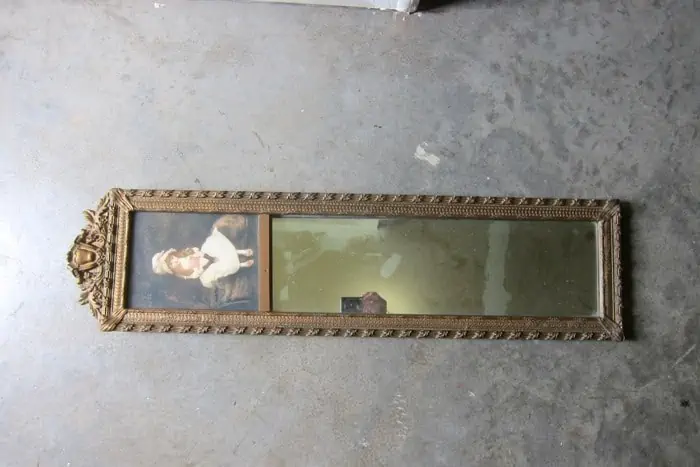 I like this style of mirror. I will definitely paint it and may print a family photo to replace the not so pretty picture.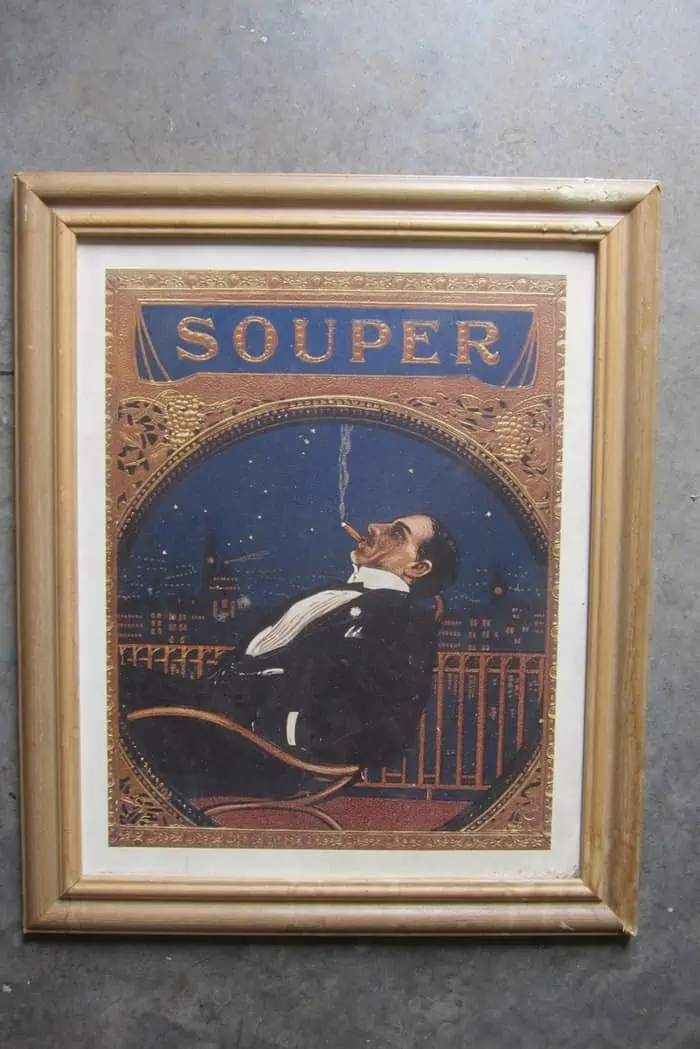 No one would bid on the picture of the cigar smoking man and I kind of liked it. For $1 it was a deal.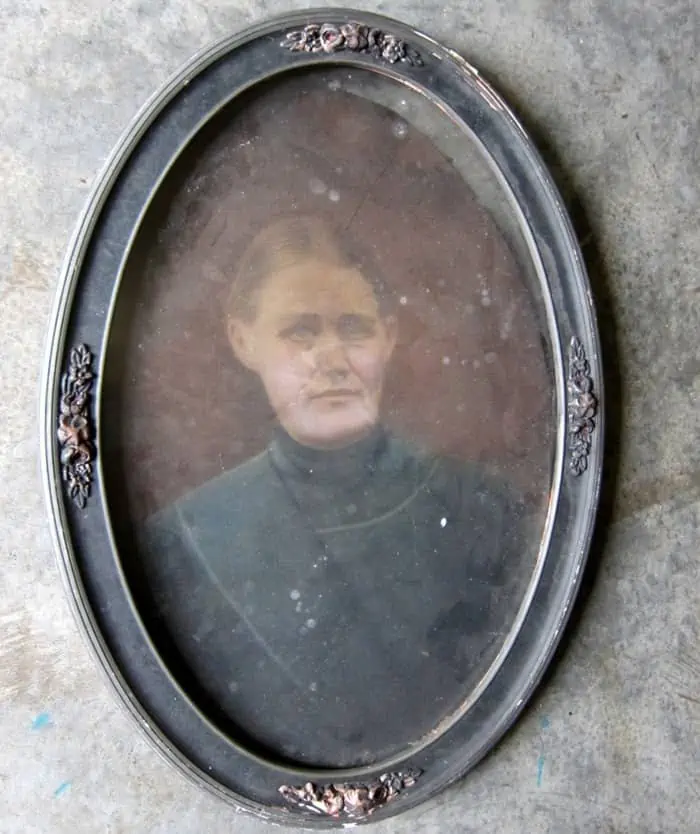 I had to have the pretty oval frame and it was only $5. I really got some deals this auction.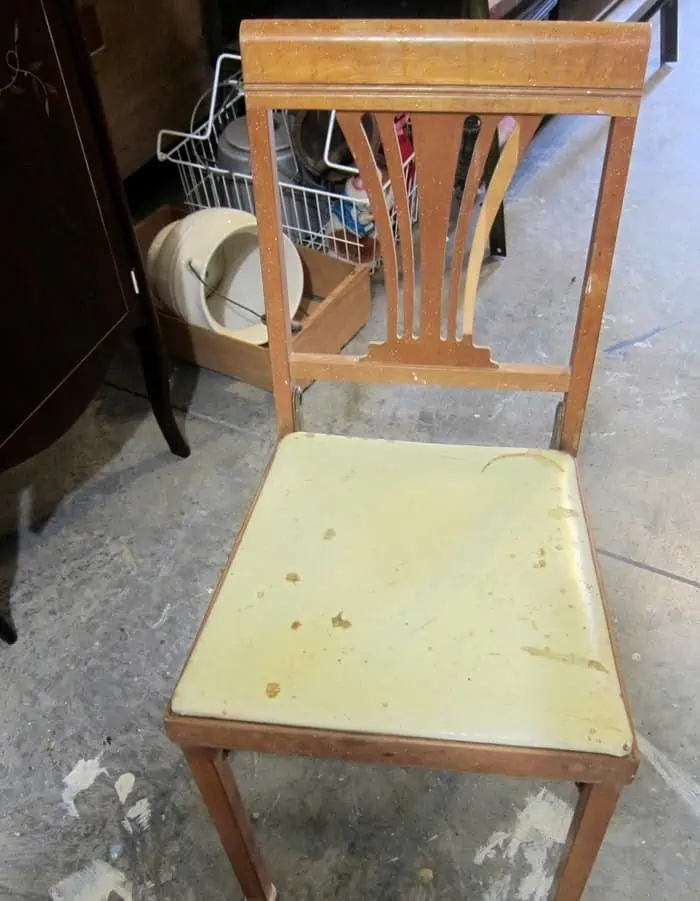 The chair folds up! It will get a paint job and new fabric covered seat.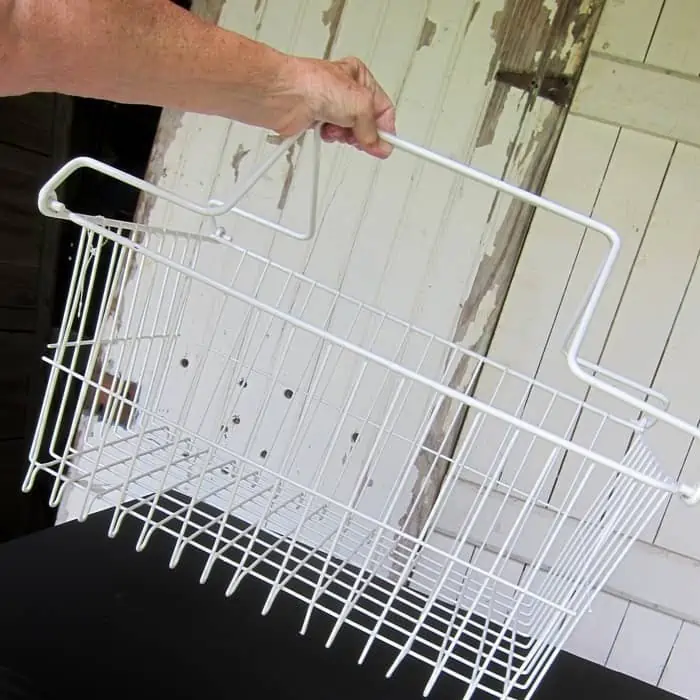 The white basket is really large and I'm thinking of spray painting it to look like metal.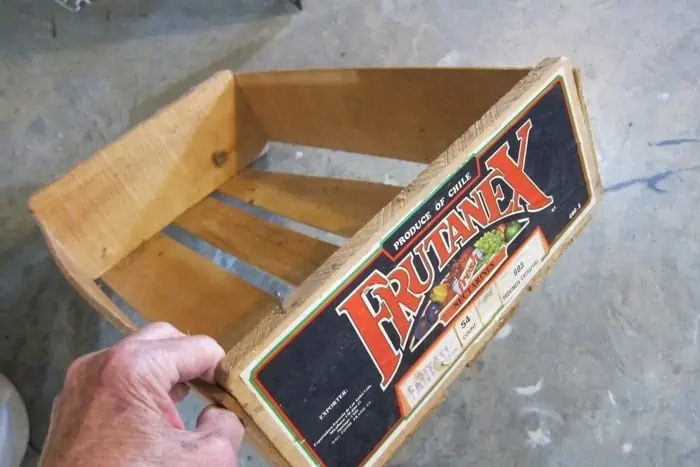 The fruit box came with the oval frame. It's a little whomper jawed.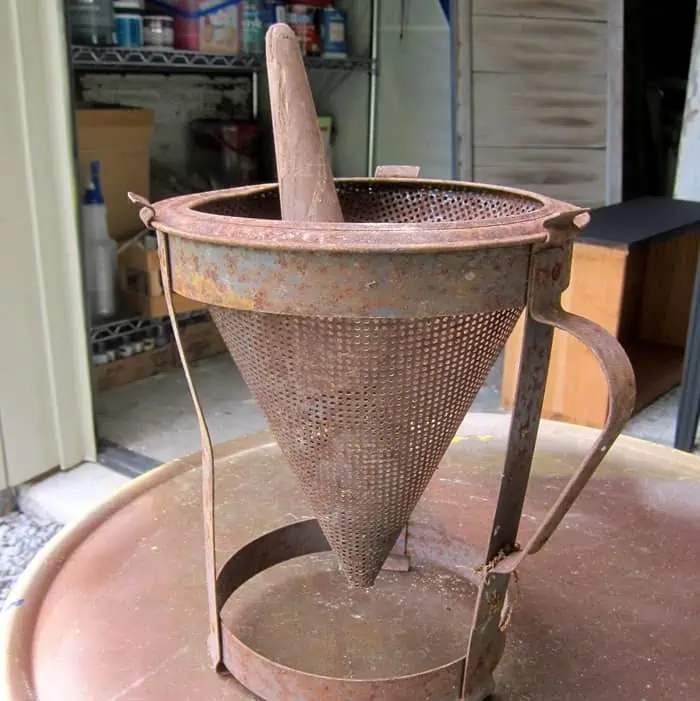 Yes, I know it's old and rusty but I plan to repurpose it into a planter.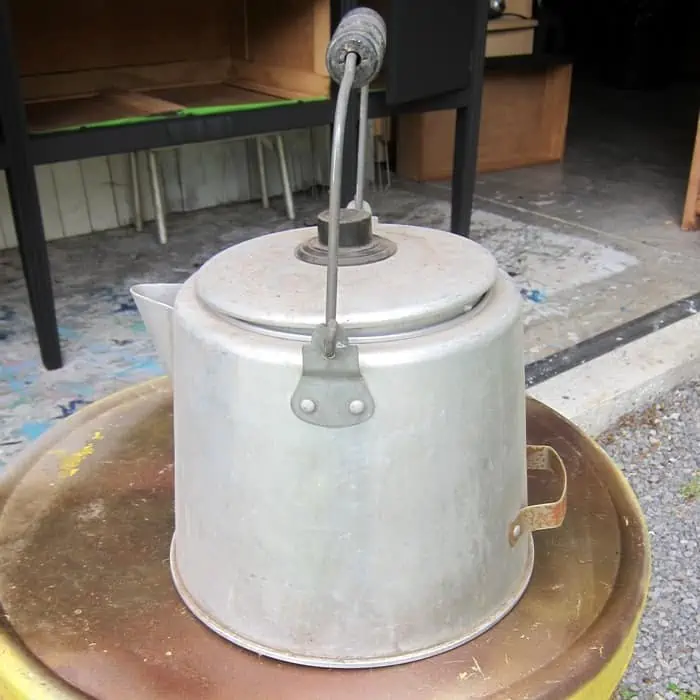 I have a thing for these tea kettles. Well, that's it. What do you guys think of my buys? Leave a note if you have time and thanks for being here, Kathy
Author: Kathy Owen (Petticoat Junktion)
Kathy is the founder of PetticoatJunktion.com, a home décor blog focused on repurposing and upcycling furniture, old hardware, rusty stuff, and thrifty finds into unique home décor. Kathy's projects have been featured on the Home Depot Blog, Plaid Crafts, Behr Designer Series, and in numerous magazines. Read more about Kathy here.