I probably spent way to much at the last online auction. Only time will tell. I went to my favorite junk shop and you guys know I didn't spend too much there. The prices are always more than reasonable.
Since the big "C" craziness all the auctions are online and for some reason I tend to spend more. At in person auctions I have better control over my hands.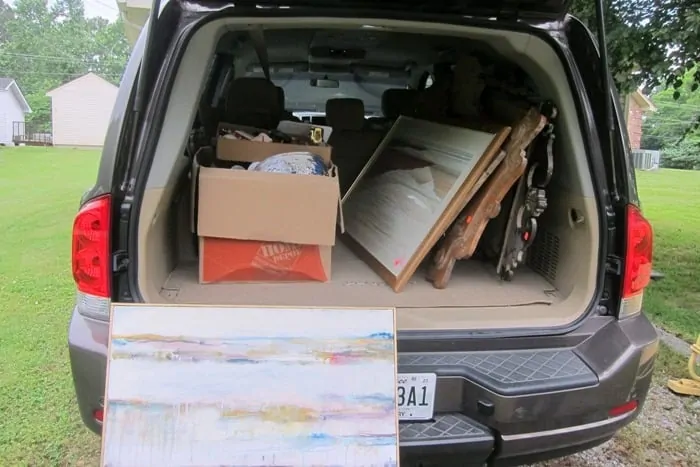 I bought 7 giant box lots of stuff, some vanity mirrors, and a couple of pictures. In all I spent $85 at the auction. Yes, I know.
What was I thinking. I went through all the boxes and it took a few days working on them a bit at a time.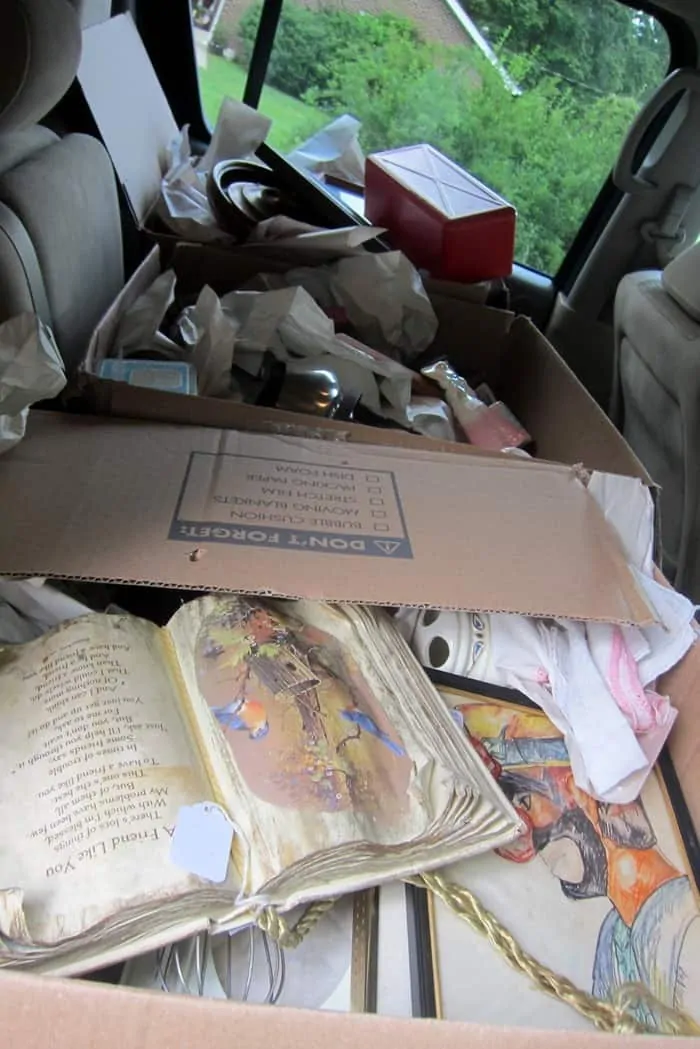 I unwrapped and unwrapped stuff. Some of it was headed to the trash can, some to me, and some to the booth to sell. Hopefully I'll at least get my money back but it would be nice to make a bit.
It was fun going through the boxes hoping to find the perfect treasure.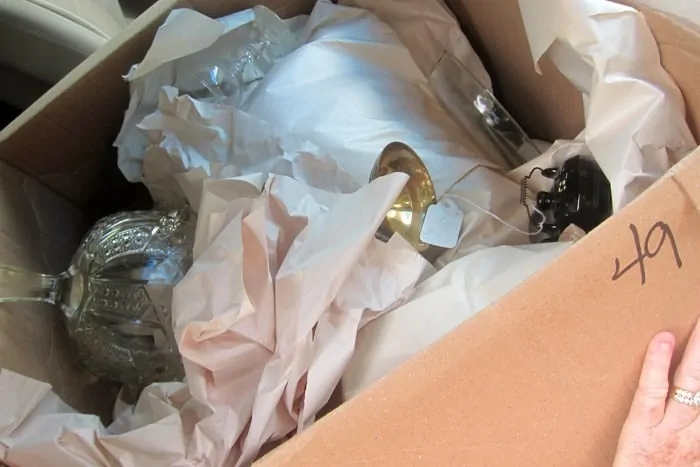 I didn't find a lot of things I wanted to keep but the ones I did keep…..are great.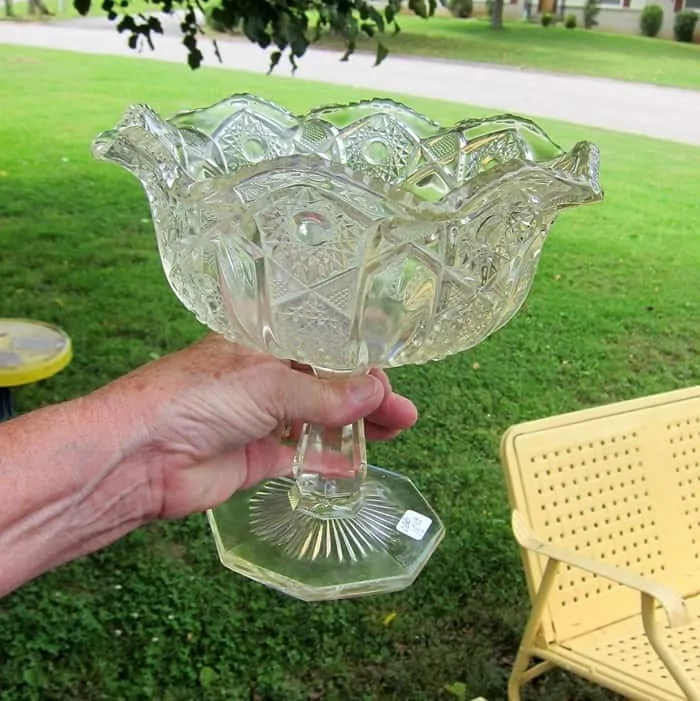 Like this cut lead footed bowl. It's not as small as it looks in this photo. I'm not big on cut glass but I love this piece. I can see it being used year round as a fruit bowl, holiday display, or just being empty.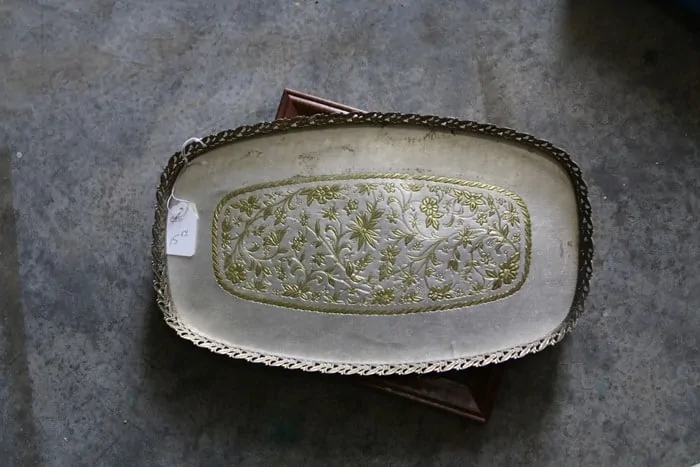 The vintage vanity tray got a spray paint job today. I'll share it later.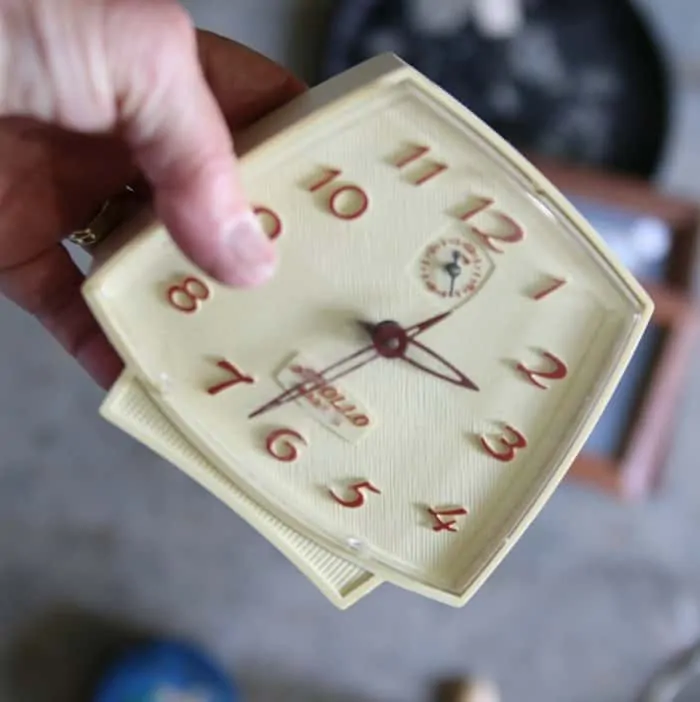 The wind up alarm clock doesn't work but it's a nice display piece.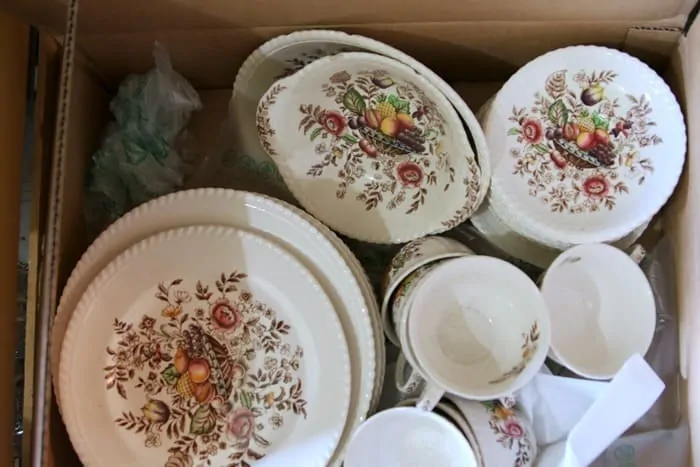 I've always loved the Johnson Brother's china pattern "Pomona". And I didn't even know they were in any of the auction box lots. There was so much stuff in the pictures online it was hard to see everything.
Several of the pieces are chipped, or most of the pieces are chipped. I haven't looked that closely yet. I was going to take them to the shop but now I'm thinking of displaying them in the China cabinet we have in our family room. It would be something a little different and it doesn't matter if the dishes are chipped. No one will ever know.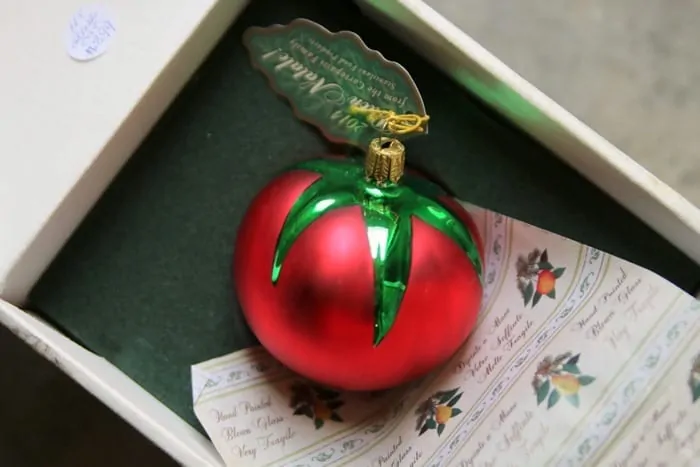 How about this glass tomato ornament? The funny thing about it is our family grew tomatoes on the farm and took them to the "Tomato Market" to sell when I was growing up. It was hard work.
So the tomato ornament seems very fitting. I'm taking it to Dad's house next time we go to Arkansas.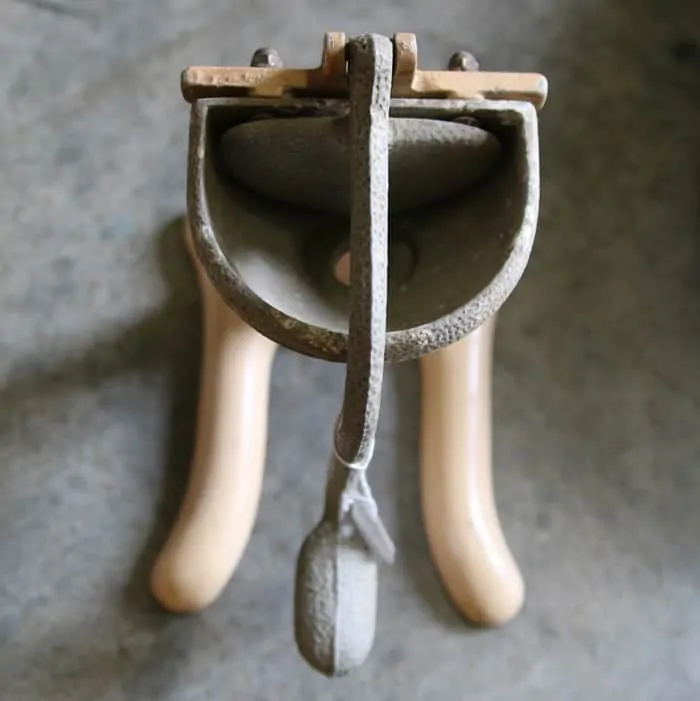 The "presser" will make a cute planter.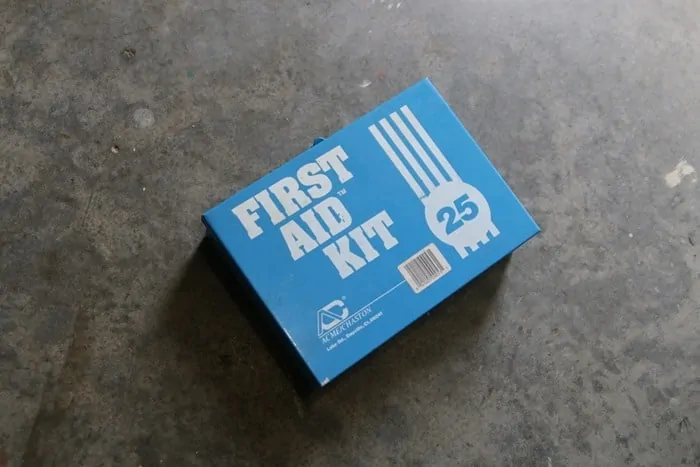 The blue metal box first aid kit is a keeper.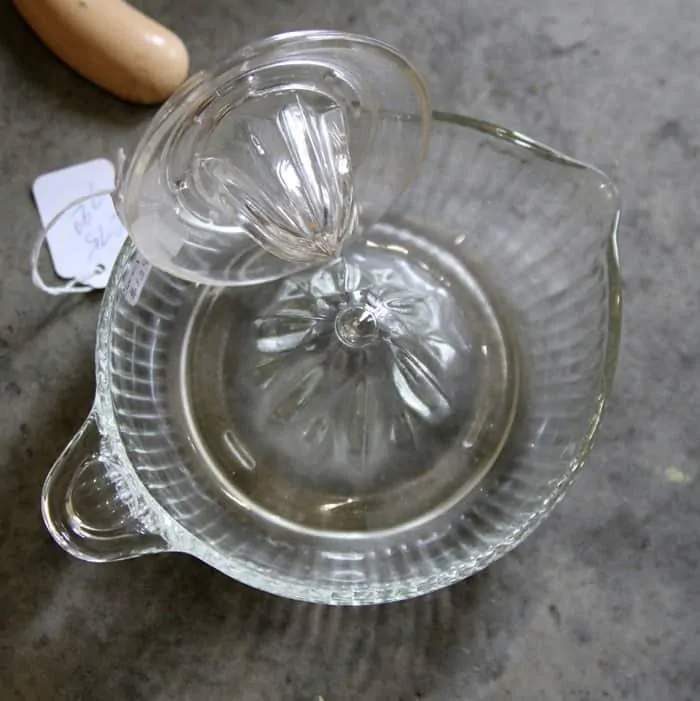 Was going to keep the glass juicers but decided to take them to the shop.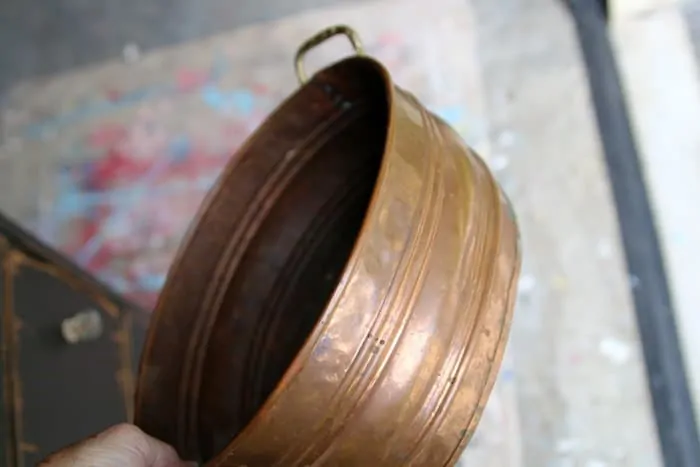 The copper container with two handles is sitting on the hearth right now. The container is bigger than it looks in this picture. One of the best things to come out of the box lots.
The chipped pottery bowl is a pretty color and might look good on the counter filled with fruit. Or it might make a nice planter.
The ceramic box from Mexico is too colorful to give up.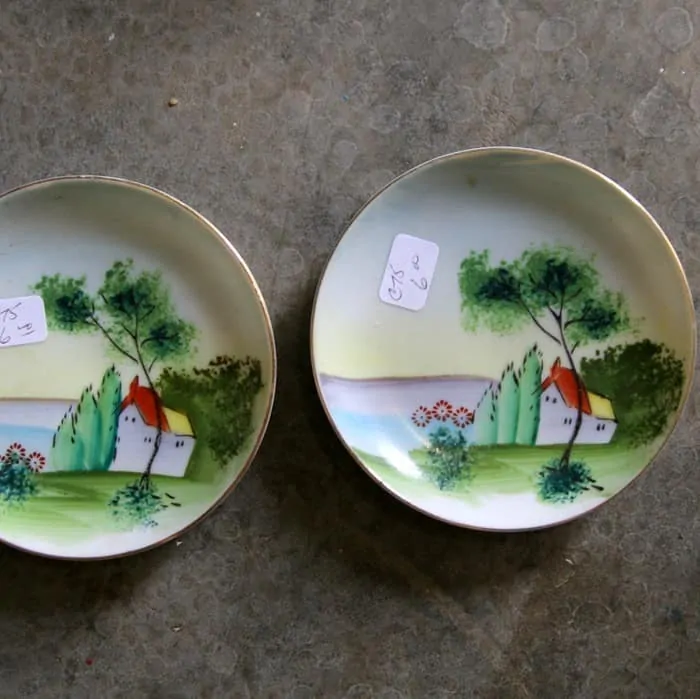 So are the pair of plates "made in Japan".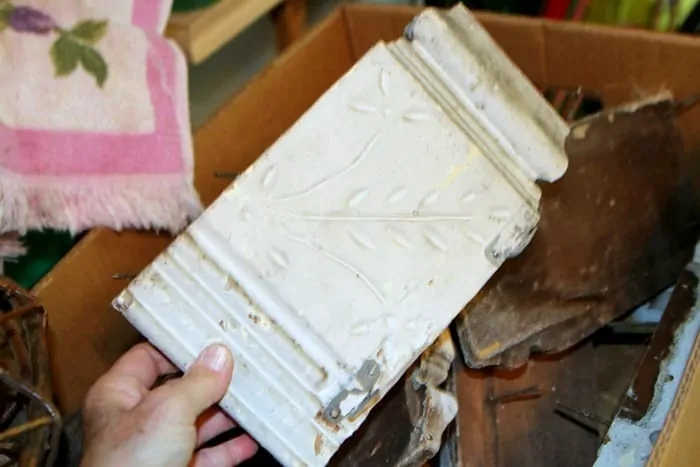 The next photos are things I found at My Favorite Junk Shop on the last junkin' trip. I also forgot to add the video to my last junk shop post and no one called me out on it. You get to see it in this post. The decorative wood trim was too nice to pass up at $2 for each piece.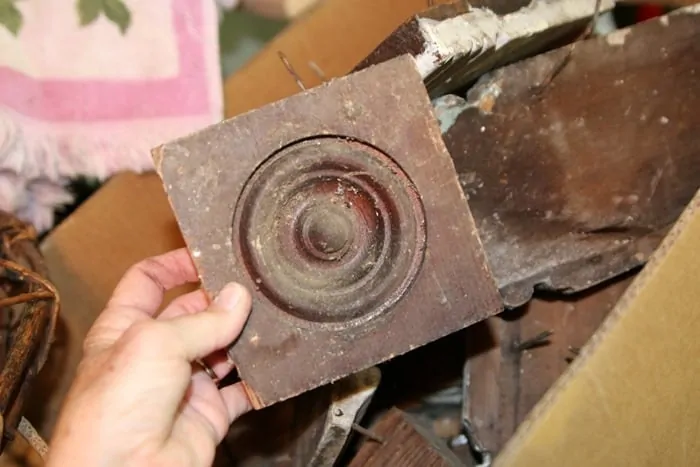 I also got several large wood corbels.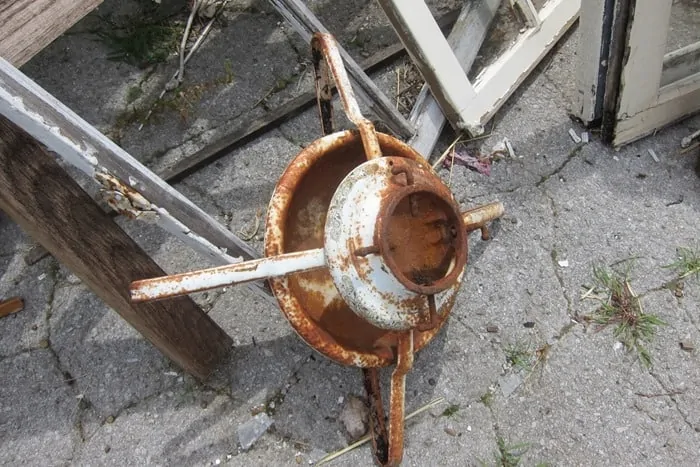 This is my favorite find of the day at the junk shop……a really rusty vintage Christmas tree stand. Isn't it a beaut??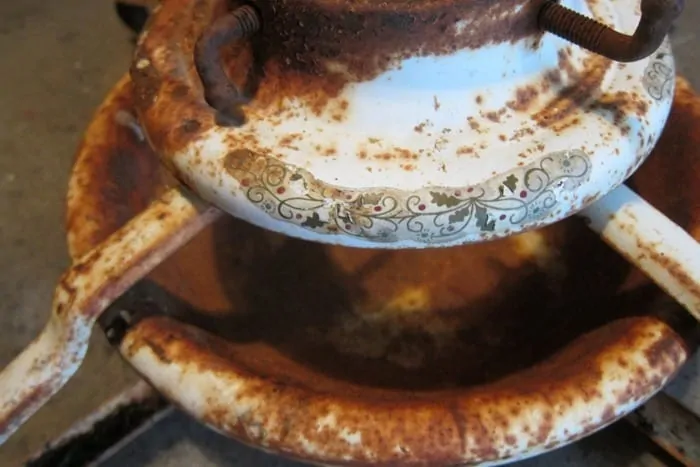 See the little design on the side.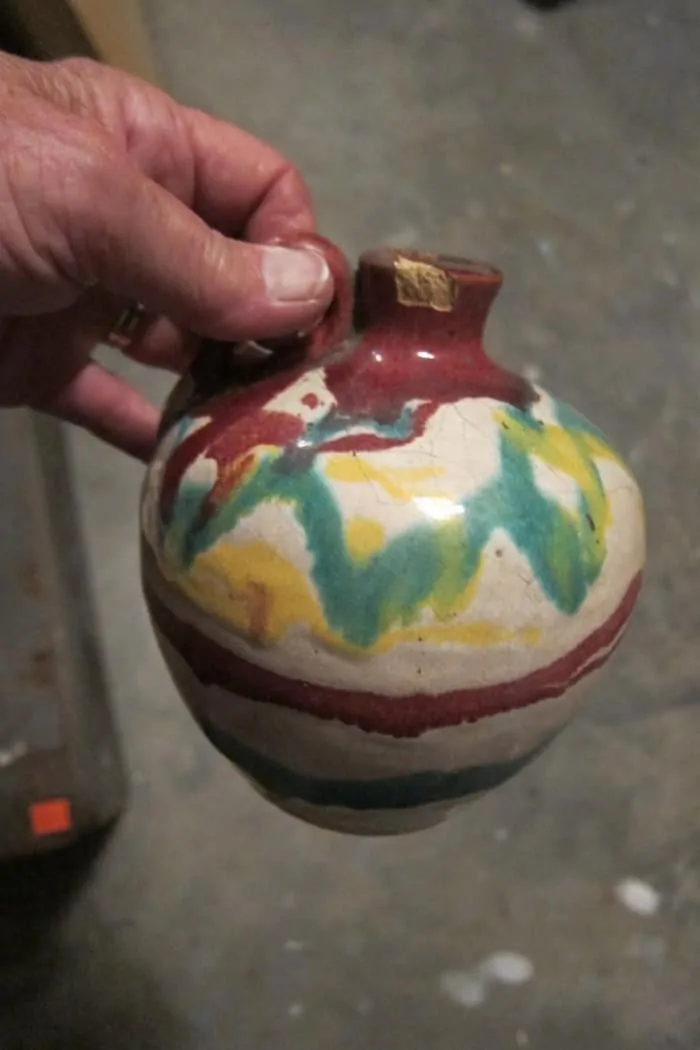 I bought the chipped pottery vase to sit in our newly decorated bedroom. After I cleaned it up the colors are really bright.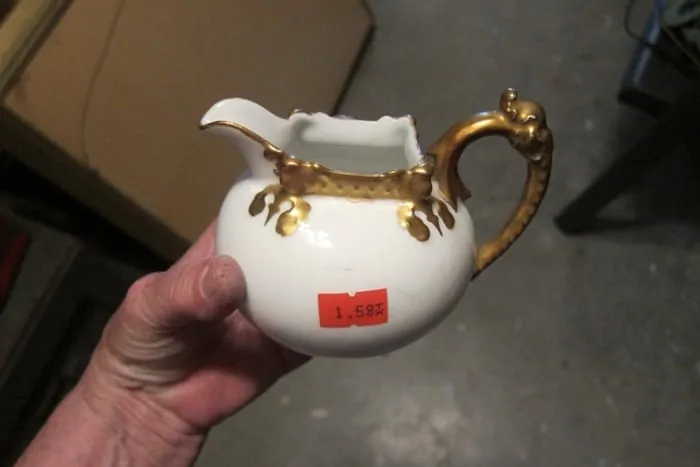 How about the pretty Limoges creamer? I picked it  up at the Goodwill when I went to the junk shop in Kentucky.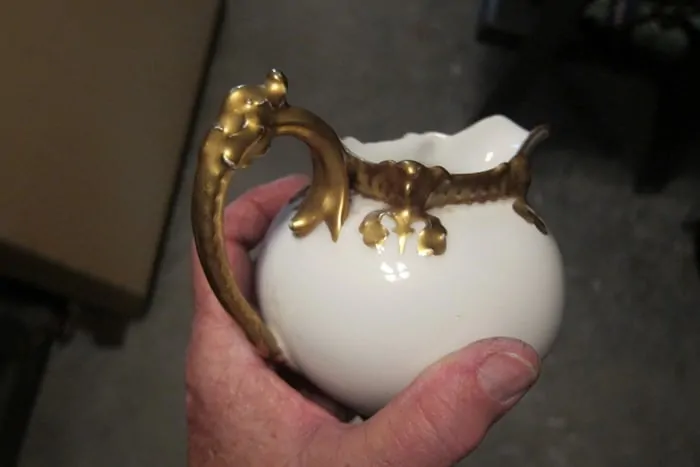 The gold trim is in almost perfect condition.
Now it's time to look at the Junk Shop Video…..
Butler's Antiques (My Favorite Junk Shop)
Find my number 1 furniture auction buy here......If Painting Antique Wood Furniture Makes You Happy Then Go For It
Did you have a favorite of all my purchases? Leave a note if you have time. Thanks for being here, Kathy
Author: Kathy Owen (Petticoat Junktion)
Kathy is the founder of PetticoatJunktion.com, a home décor blog focused on repurposing and upcycling furniture, old hardware, rusty stuff, and thrifty finds into unique home décor. Kathy's projects have been featured on the Home Depot Blog, Plaid Crafts, Behr Designer Series, and in numerous magazines. Read more about Kathy here.