Time for another trip to my favorite junk shop. I bought a truck load of stuff including rusty junk, a table, chairs, and lots of blue Ball jars.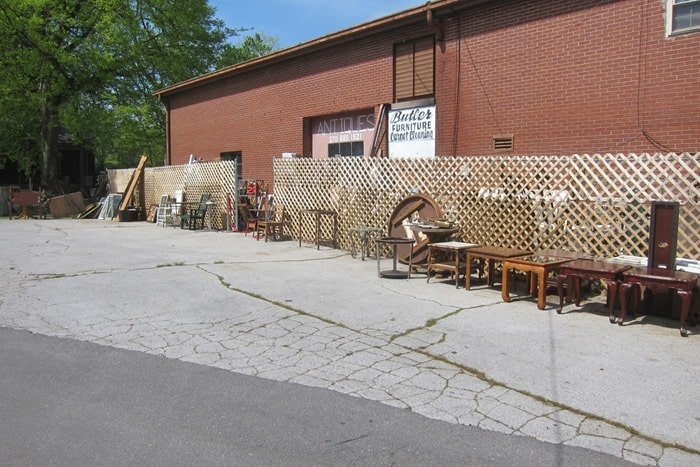 First I wanted to show you how the outside of the junk shop looks now. Mr. Butler cleaned it up a few months ago because the city was giving him a hard time. I don't know why. All of the stuff was confined to his parking lot and he does have a commercial business.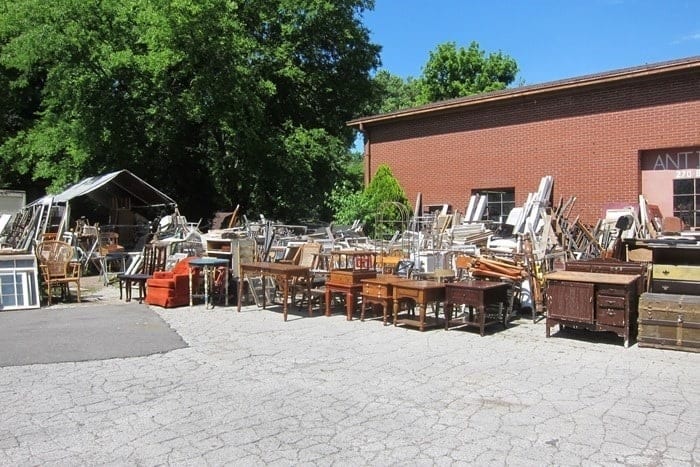 The photo above is a shot from one of my many shopping trips before the clean up. See, doesn't look bad and it looks a lot more inviting than that woo fence.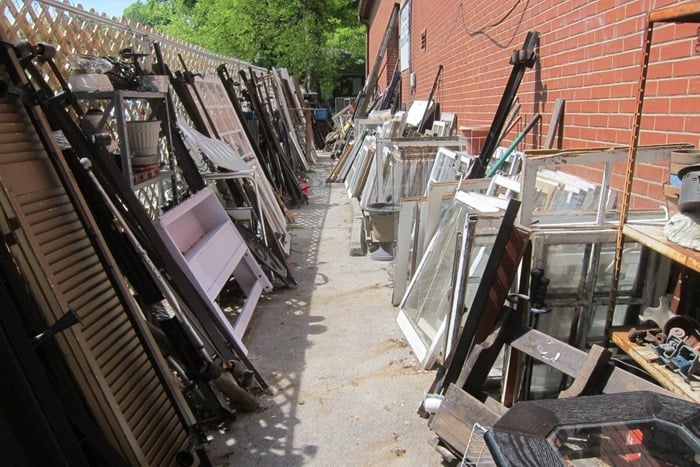 This is a look at what's behind the lattice fence. A lot of reclaimed windows, bed rails, shutters, etc.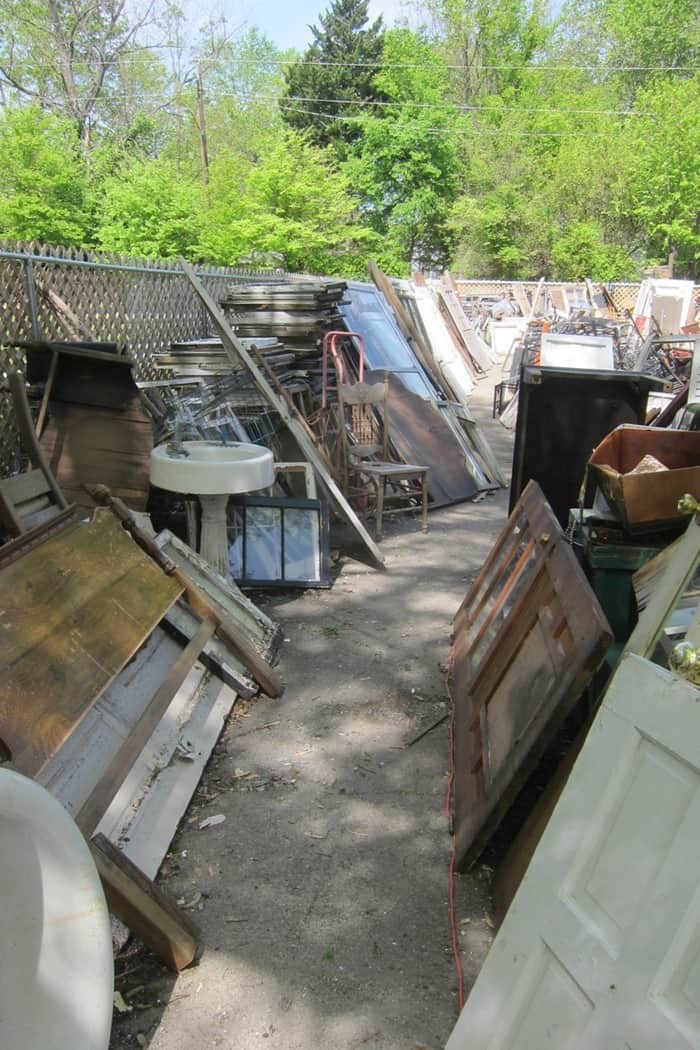 The view above is the side of the shop and it's all fenced in too.
Moving on to my purchases. What do you think of the iron piece? It is really heavy and the rust and chippy paint are perfect. The cost was $20. It would make a nice work table or maybe a kitchen island.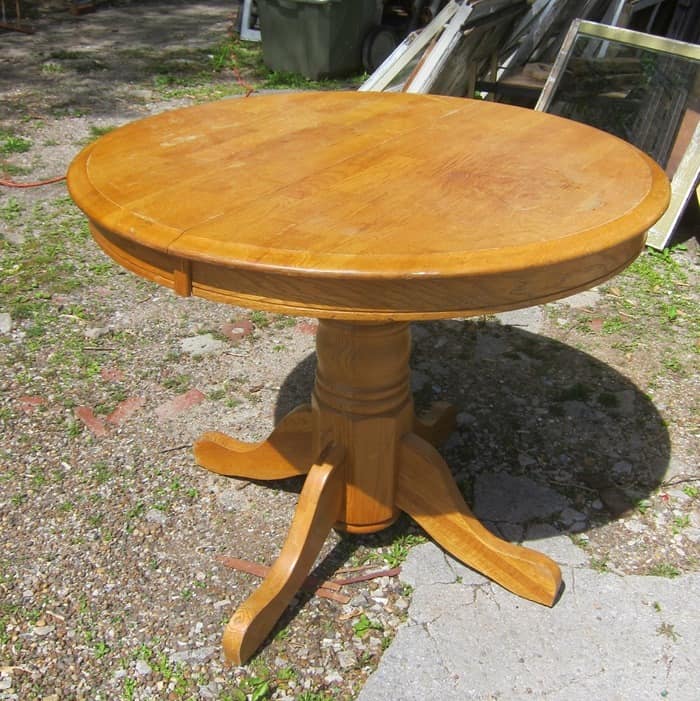 The round oak table was $25 and I'm already painting on it. The style might be a little outdated but painting it will change the yellow oak look completely.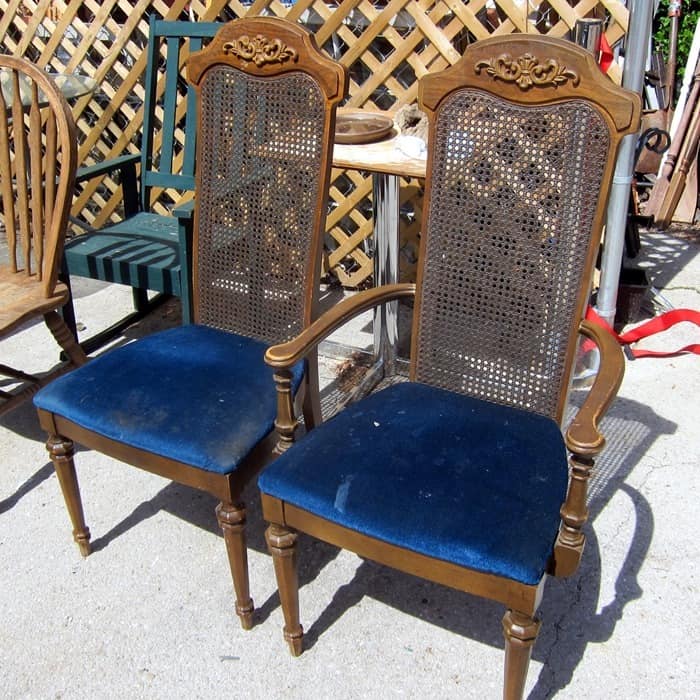 I bought 4 cane back chairs. I don't plan to match them with the round oak table because the styles are too different. The plan for the chairs is white paint and a pretty fabric for the seats with a lot of color.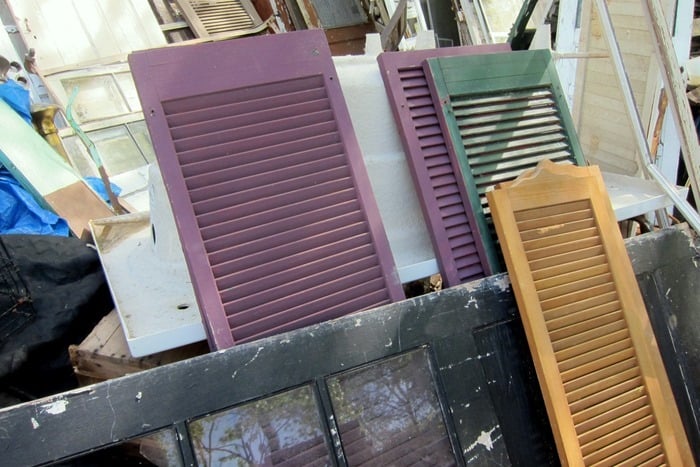 I bought 4 large purple shutters at $4 each.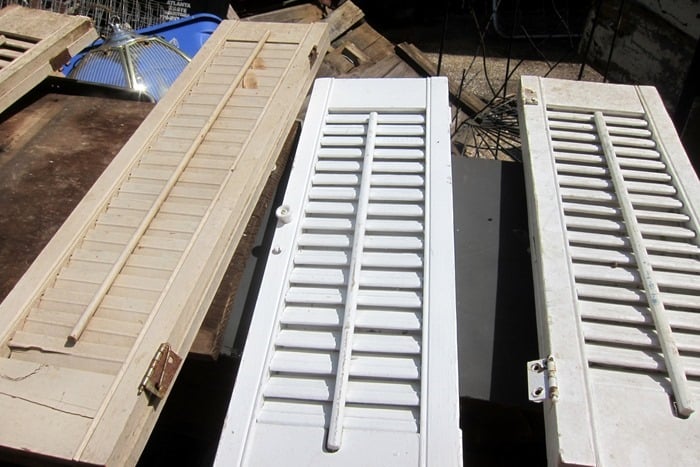 I bought the pair of small indoor folding window shutters for $10.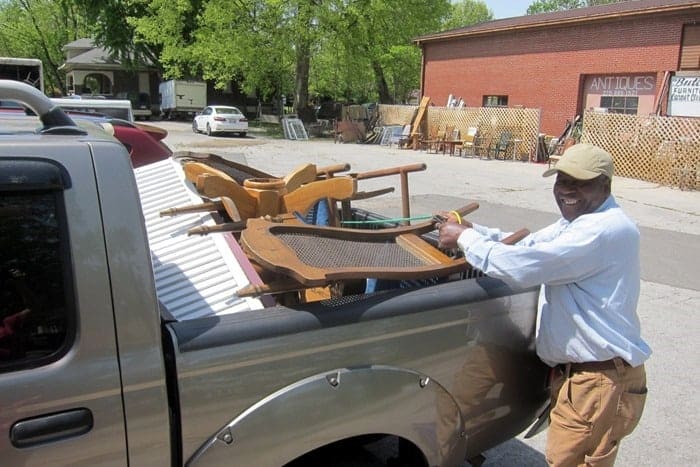 I also bought 7 blue Ball jars with old zinc lids and forgot to get a photo of them. I plan to sell them at the shop. You can see the truck was loaded down and I had stuff in the back seat. Mr. Butler is always smiling.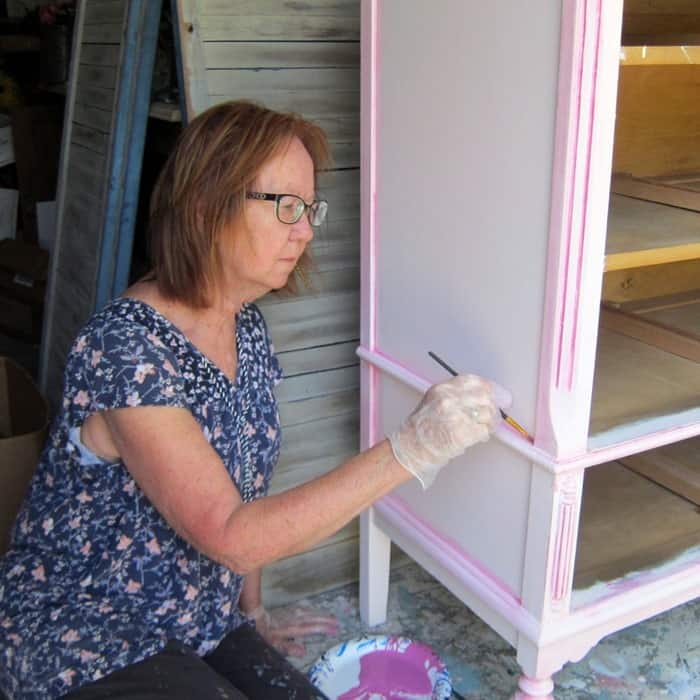 Now you get a peek at my latest project and me working. I plan to put myself out there a little more. You might have noticed the new photo on the sidebar of the desktop website or on the bottom of the mobile website. This is me everyday, no makeup and paint clothes.
What did you like the best out of my junk haul? Leave a note if you have time and thanks for being here, Kathy