I found so many cool items at the junk shop Saturday. The majority are going to my booth but a few things like the vintage metal lawn chair are staying with me.
I finally made it to my favorite junk shop over the weekend. I was sick for a few weeks (story at the bottom of post) and when I got to feeling better I went to Arkansas to visit my parents. You might have noticed a lack of new posts here on the old blog but things are getting back to normal.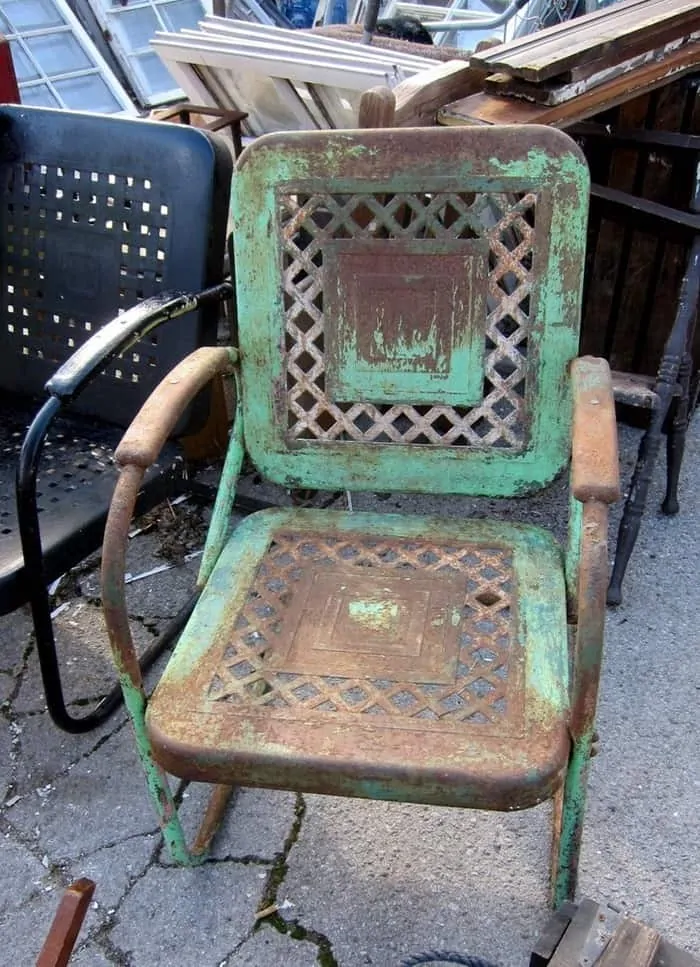 Here is that green chair I was telling you about. It's perfectly rusty and the green is one of my favorite colors. The price was $15.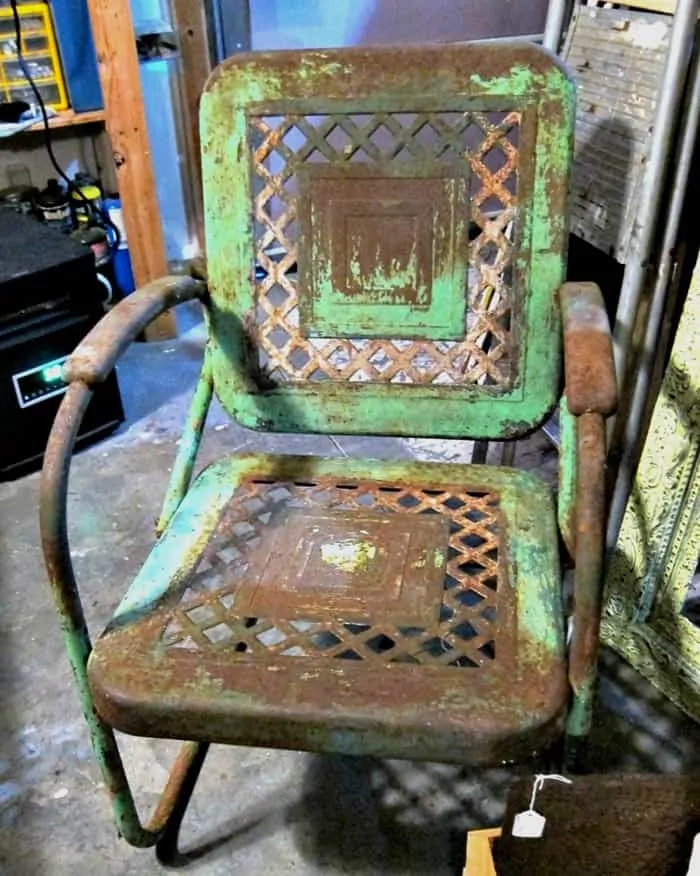 Here it is after we got it home and there was one problem that needed to be fixed right away.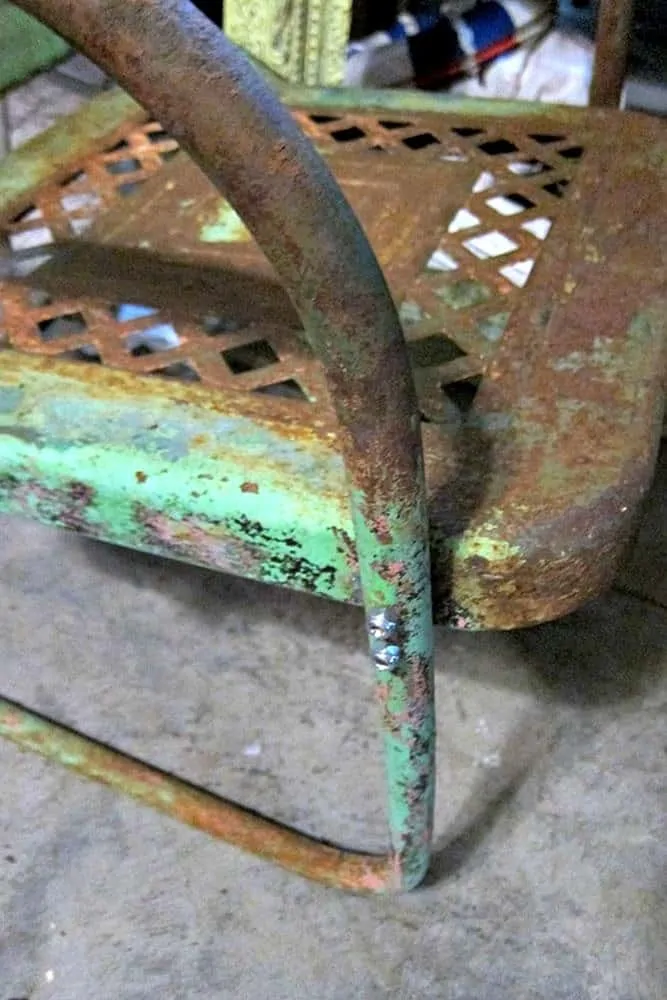 The bolts that hold the seat to the leg on one side were missing. The JTS fixed it up for me and all I have to do is paint them so they don't stand out like a sore thumb. I'll clean the chair then apply several coats of wax (find my favorite here) to shine up that cool patina. I see it on my front porch in a few weeks.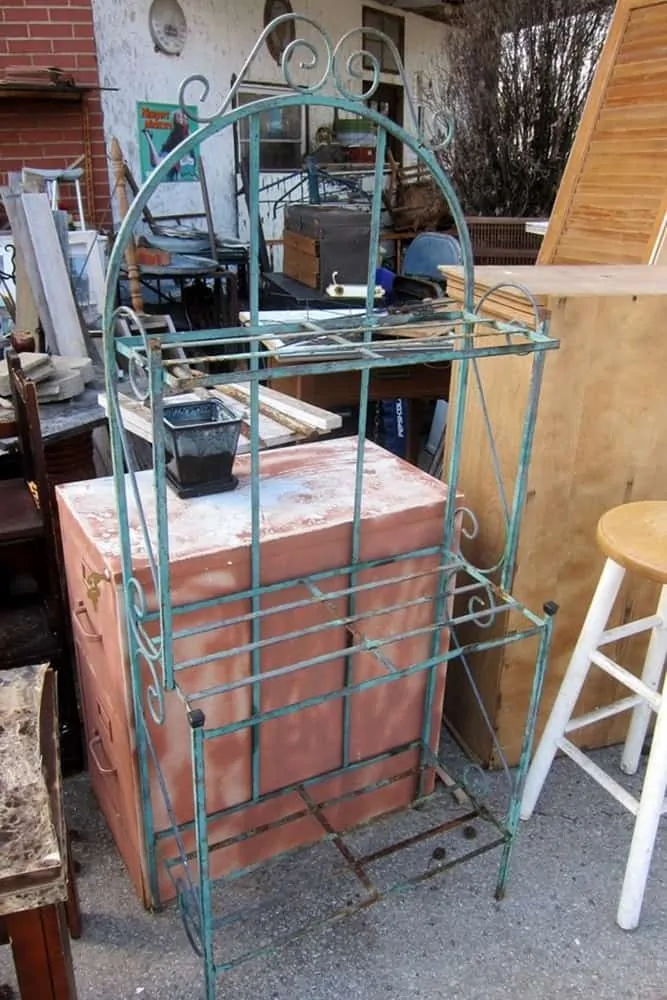 Next I bought the metal plant stand or whatever stand. It was $10. I loved the color and the rustiness.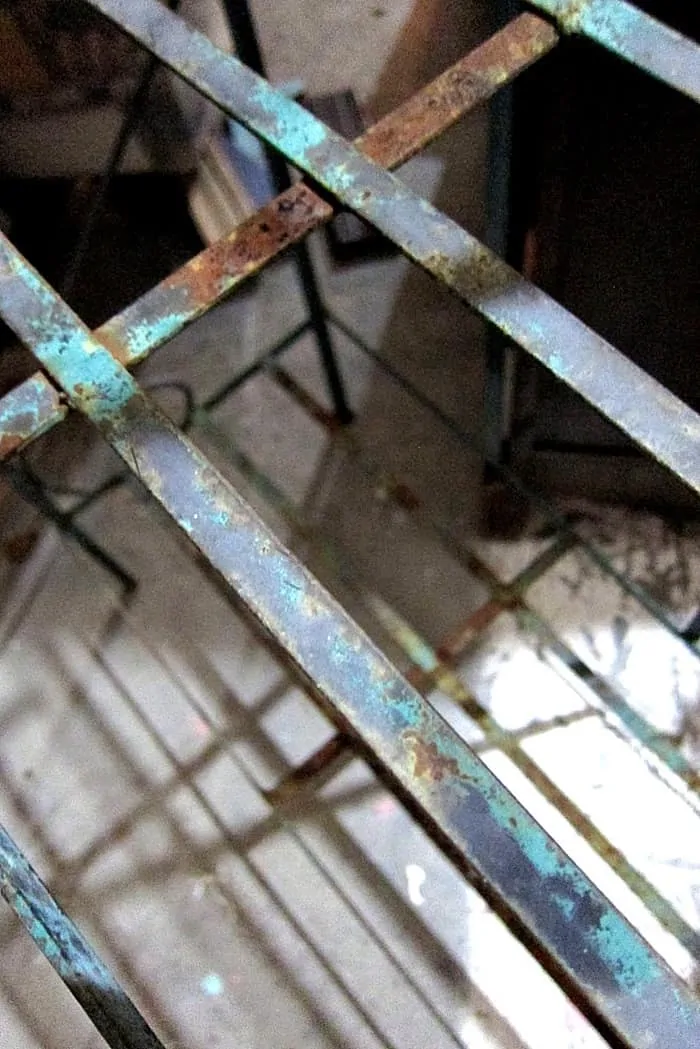 Isn't the piece perfectly aged!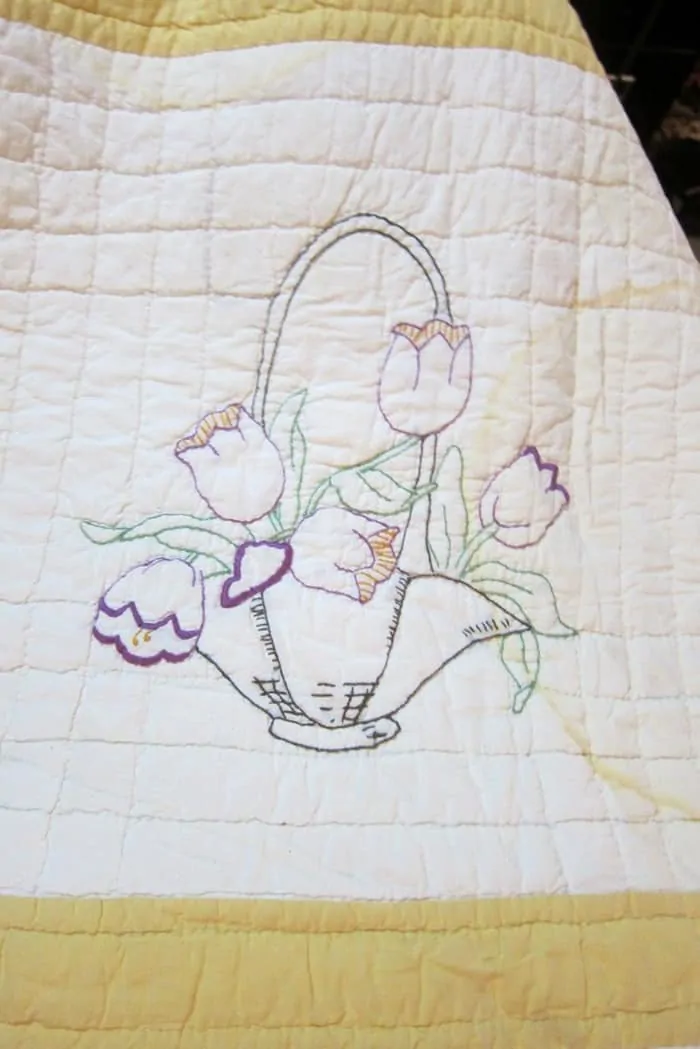 This handmade quilt caught my eye and I had to have it. I love my quilt collection. This one was all stained up but the Butler sisters assured me that the stain would probably come out if I soaked it in hydrogen peroxide. I never thought of using hydrogen peroxide. I hope it works.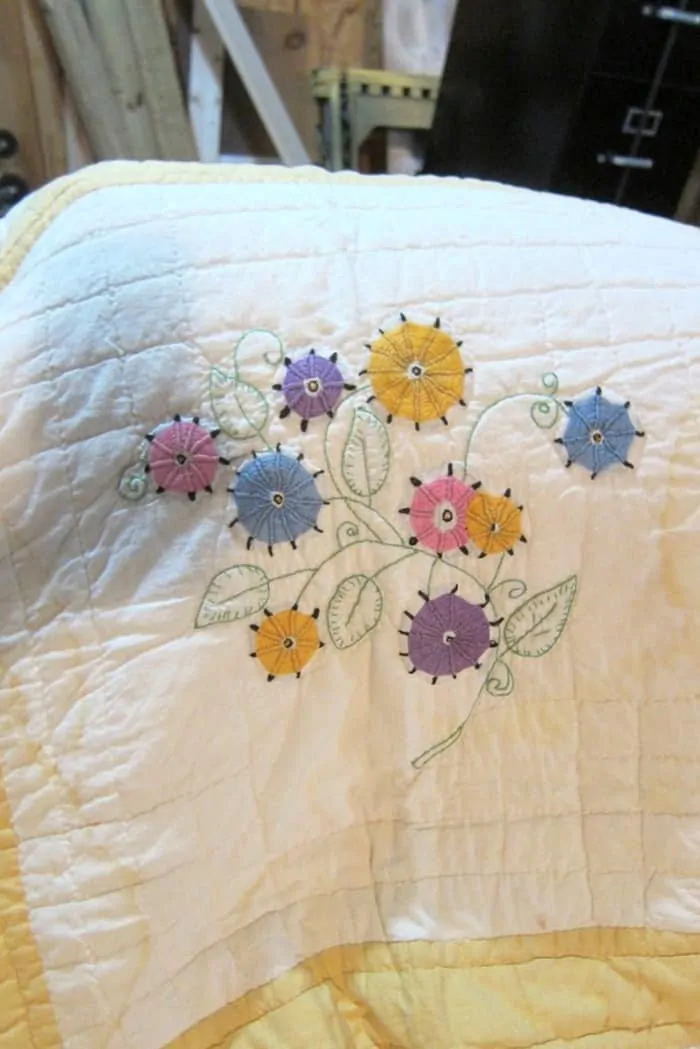 The colors of the quilt are so pretty and look at that handiwork. It's awesome.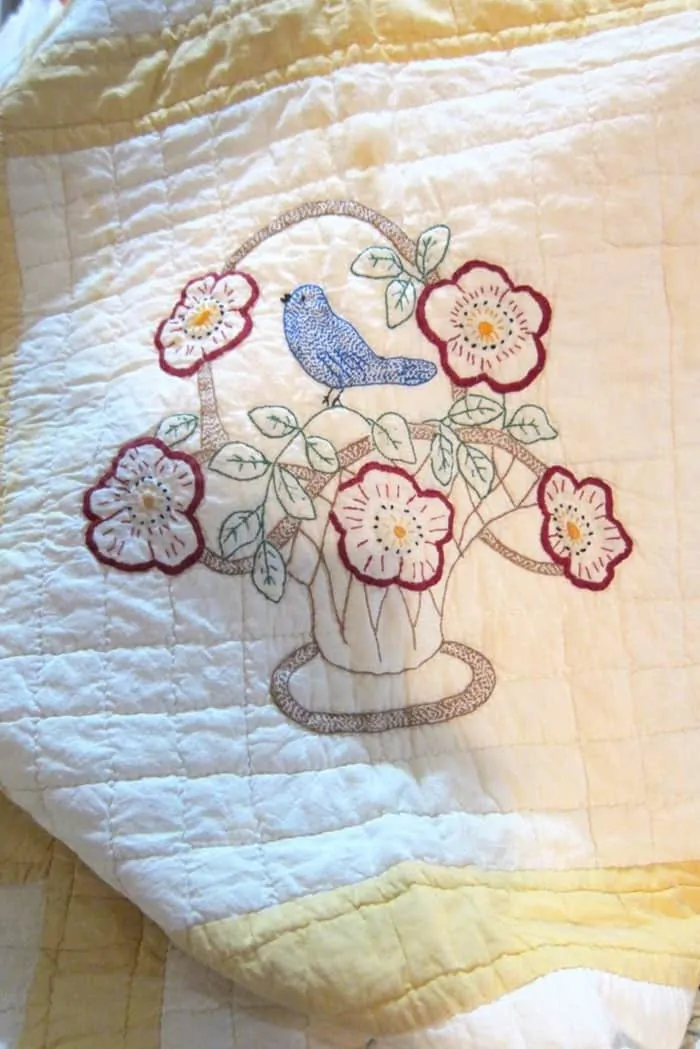 I haven't seen this quilt design before and the florals are calling my name.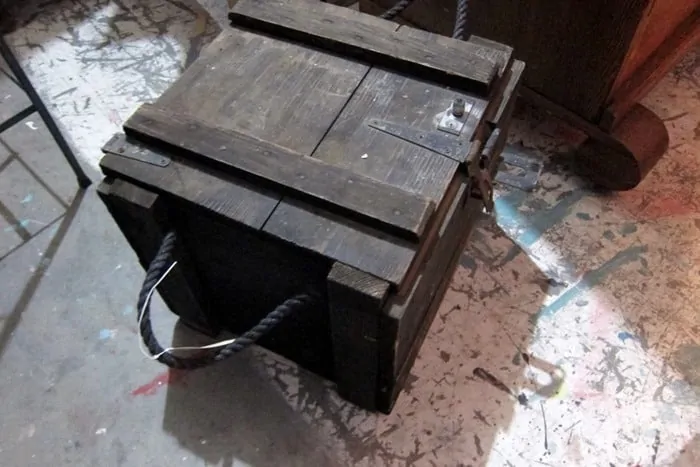 I bought the black box for $5 and it is going to my booth to sell.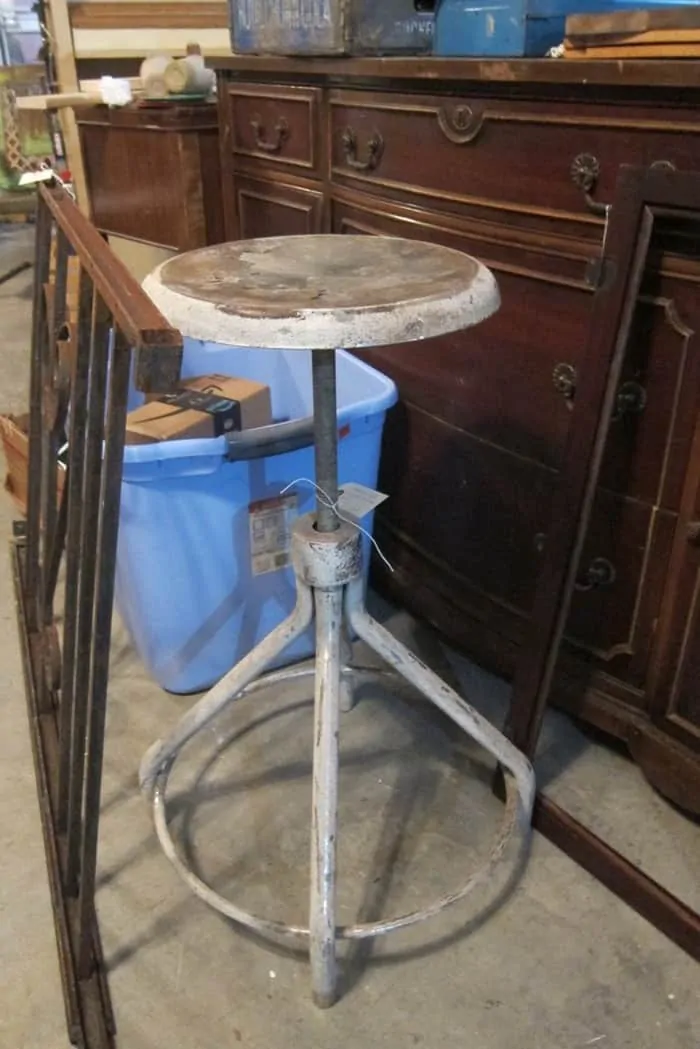 The metal adjustable stool was a great find. It was $5 too. Can't beat that. These adjustable swivel stools are hard to find.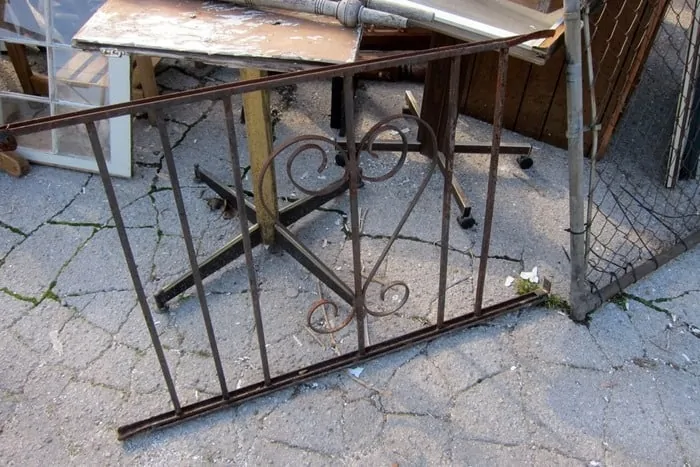 The wrought iron heart railing was $10 and it's going to the booth also.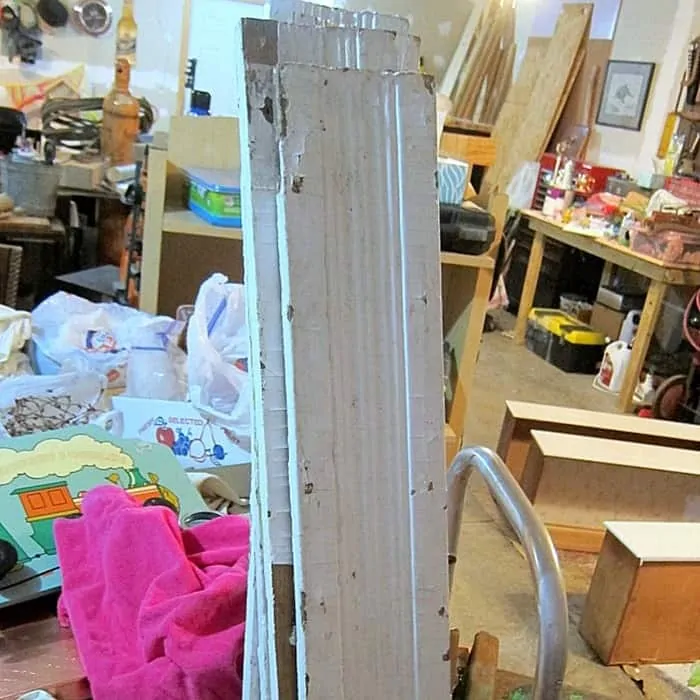 Reclaimed wood is a big deal these days and I bought 5 of these 6 foot long painted boards with chippy white paint for $2 each. A steal.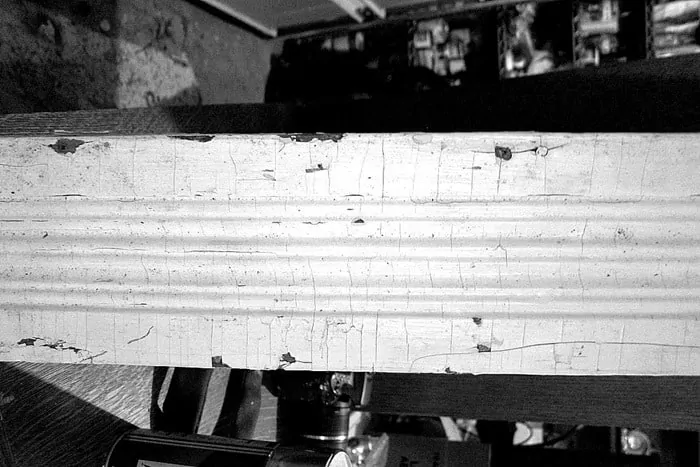 A close-up of that chipped and crackled white paint.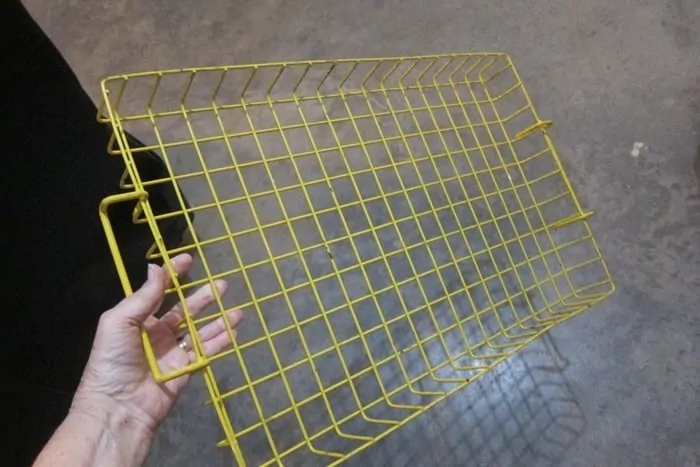 The vinyl covered wire rack/tray was definitely calling my name at $2. I'm keeping it at least for a while. Any DIY ideas for me?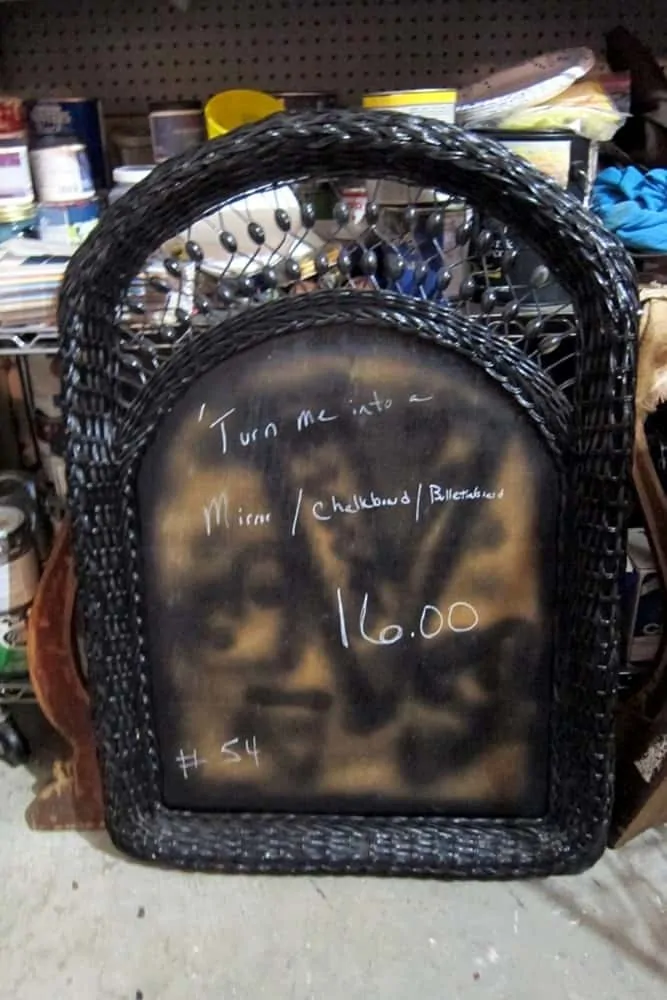 You can see I've already priced the wicker frame for sell. It's pretty big and would make a great chalkboard.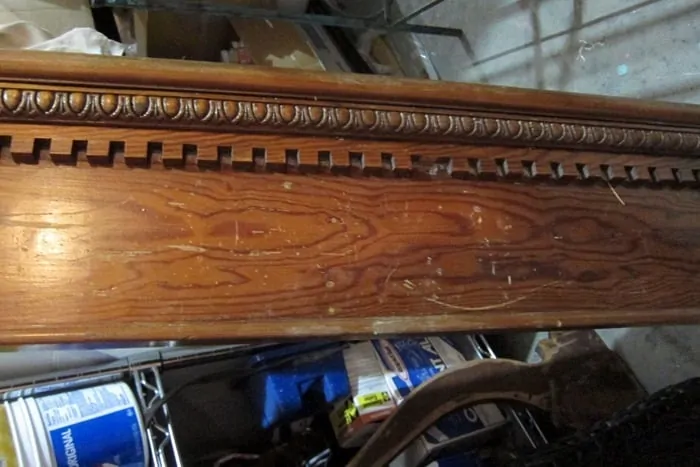 The oak door header was $5. It went to the booth.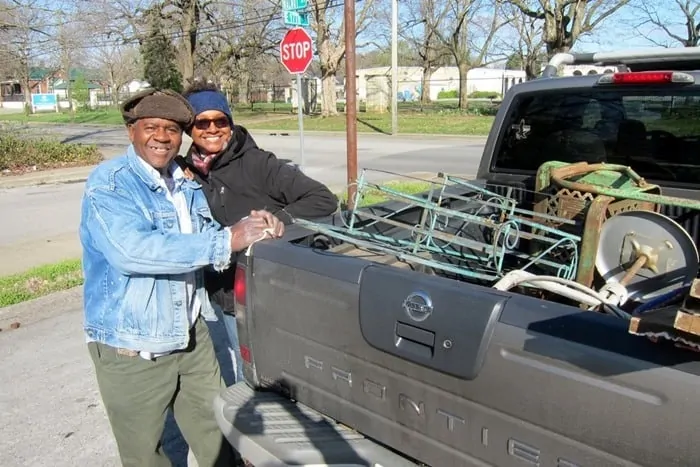 Mr. Butler and his sister Suzette loaded the truck for me.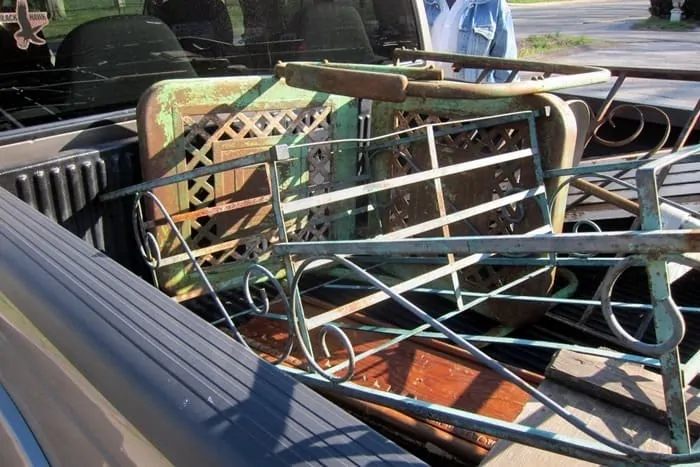 I made a pretty good haul.
A few more photos from the junk shop while I tell you a bit about what's been going on with me.
I've been dealing with a bit of depression on and off for a few years. I don't like to talk to people (therapists) about my issues and I don't like to take prescription drugs. I finally made the decision to go on an anti-depressant 2-3 months ago. I was also treated for a minor non-serious infection with antibiotics about 6 weeks ago.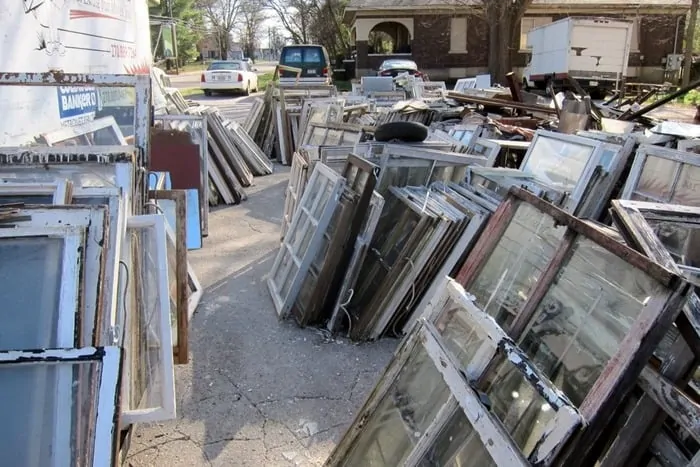 I started feeling not good, really tired, and sleeping all of the time. To make a long story short. I had a whole battery of blood tests and repeated blood tests and the consensus was that I had Drug Induced Liver Injury (DILI).
We don't know which drug caused the problem. I no longer take any prescription drugs and will have plenty of questions if I am prescribed any in the future. I am on the upswing but I can tell you it is no walk in the park when your liver is messed up. The best medicine for DILI is to take away the offending drug and the liver will heal itself over the course of weeks or a few months.
On a positive note I've lost a few pounds since I didn't have much of an appetite while I was feeling bad. I've continued to try to eat healthy and add foods to my diet that are good for the liver.
I also started doing Yoga again last week. I did Yoga religiously many years ago and loved it which was a total surprise to me. YouTube has some great Yoga videos if you're interested. Exercise is also a good treatment for depression so that's a win-win.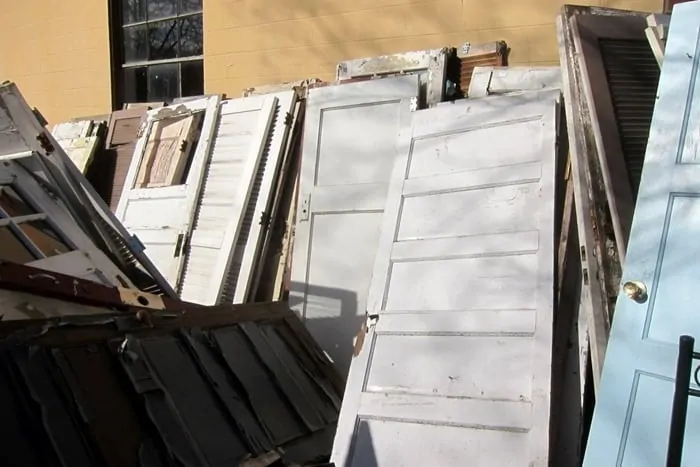 I don't share much personal stuff but felt like I should share this with you guys who are take the time to view my sometimes crazy projects.
What do you think of my purchases? Did you have a favorite? How about my vintage metal lawn chair? Too rusty or just right?
It's been a year and a half since I wrote an Arkansas story and updated you on Mom's Alzheimer's journey and Dad's comings and goings. I'll write a post with updates soon. When we went to Arkansas last week the nursing home was locked down. I didn't get to see Mom but I'm glad the nursing home is taking these precautions.
It has been a while since I painted a piece of furniture but I was ready to start back this weekend and I have a doozy of a project for our Furniture Fixer Upper Day on Thursday. Thanks for always being here, Kathy
Author: Kathy Owen (Petticoat Junktion)
Kathy is the founder of PetticoatJunktion.com, a home décor blog focused on repurposing and upcycling furniture, old hardware, rusty stuff, and thrifty finds into unique home décor. Kathy's projects have been featured on the Home Depot Blog, Plaid Crafts, Behr Designer Series, and in numerous magazines. Read more about Kathy here.