Another junk haul! I made it to my favorite junk shop last week. I bought mostly small items. This is one time I really didn't need furniture since I got all those pieces at the auction a couple of weeks ago.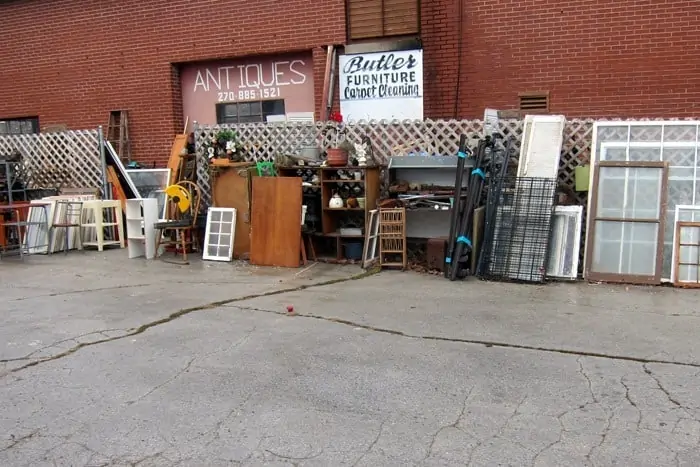 This is it. The junk shop. It's been cleaned up a lot. I need to find a few old photos showing what it looked like before the city made Mr. Butler put up fences to hide most of the stuff.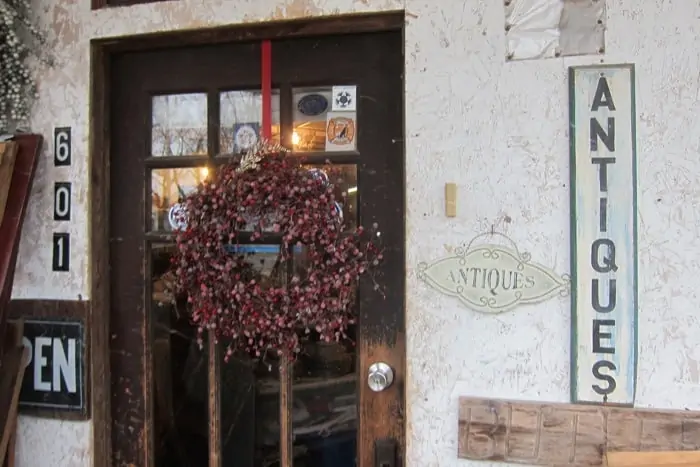 This is the front door to the shop that's located in Hopkinsville, Ky. Mr. Butler and a few of his sisters run the place. If you are ever in the area be sure and stop in.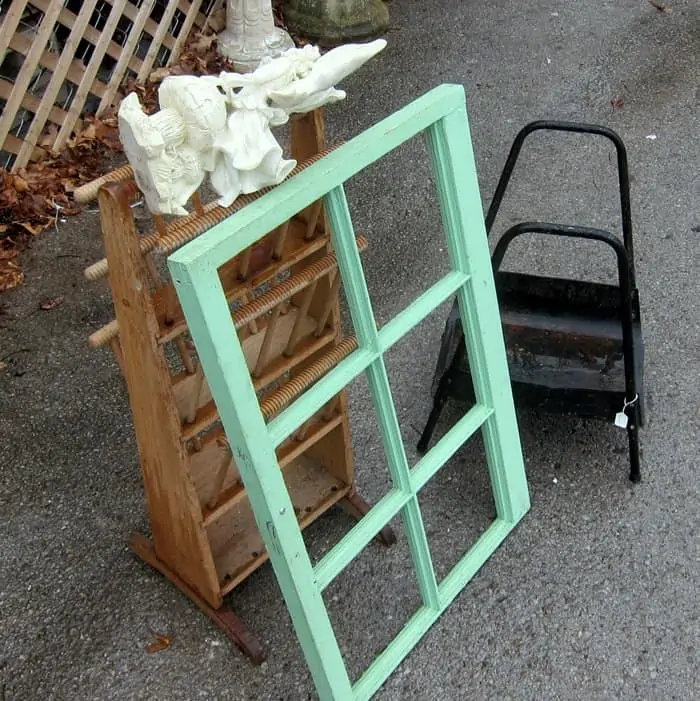 I started a  pile of stuff outside that included a window frame, an fairy statute, a magazine rack, and a log wood holder (I think).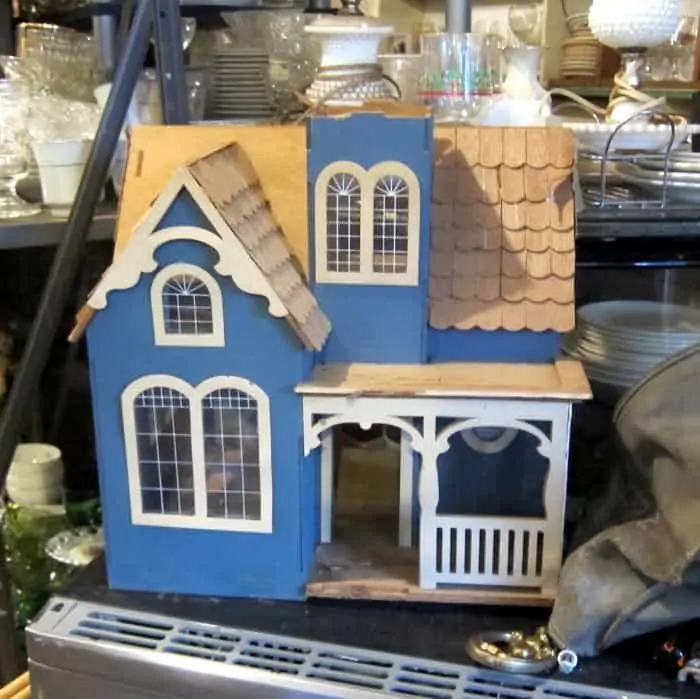 I didn't buy the miniature doll house although it sure is cute.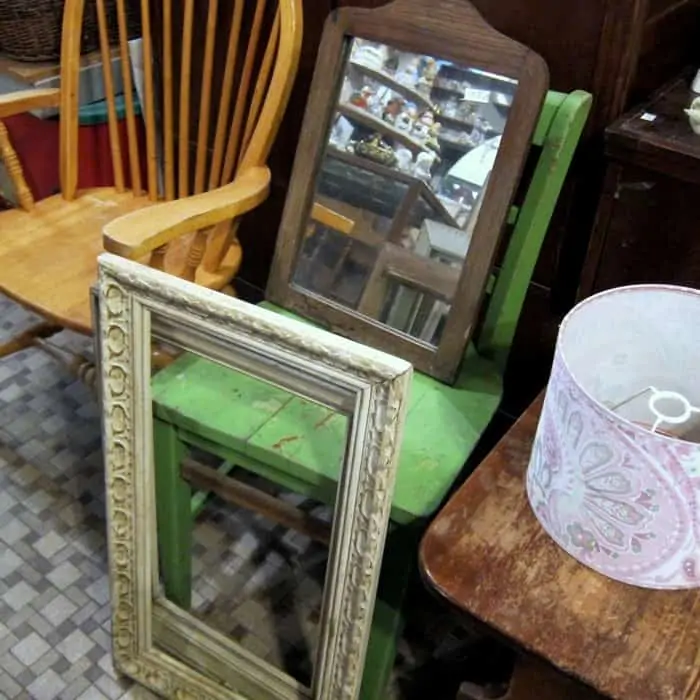 I found some frames, a mirror and a pair of green chairs.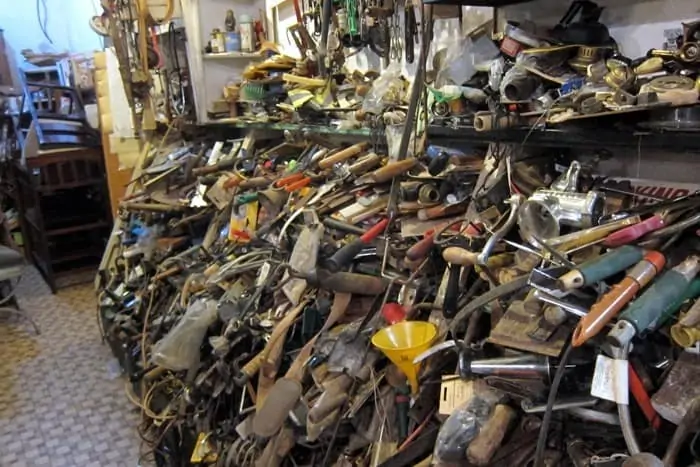 This area of the shop holds a bunch of old tools and machinery parts.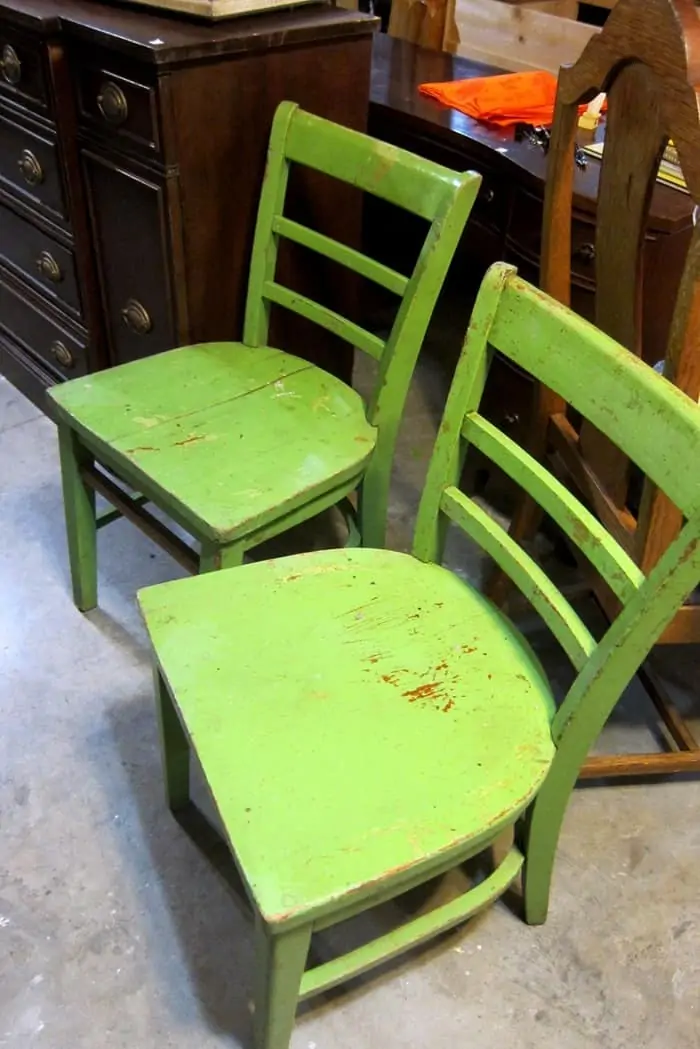 I took the following photos after I unloaded at home. I laughed when I spotted the first green chair at the shop. I called it a wide bottom chair. Those seats are wide.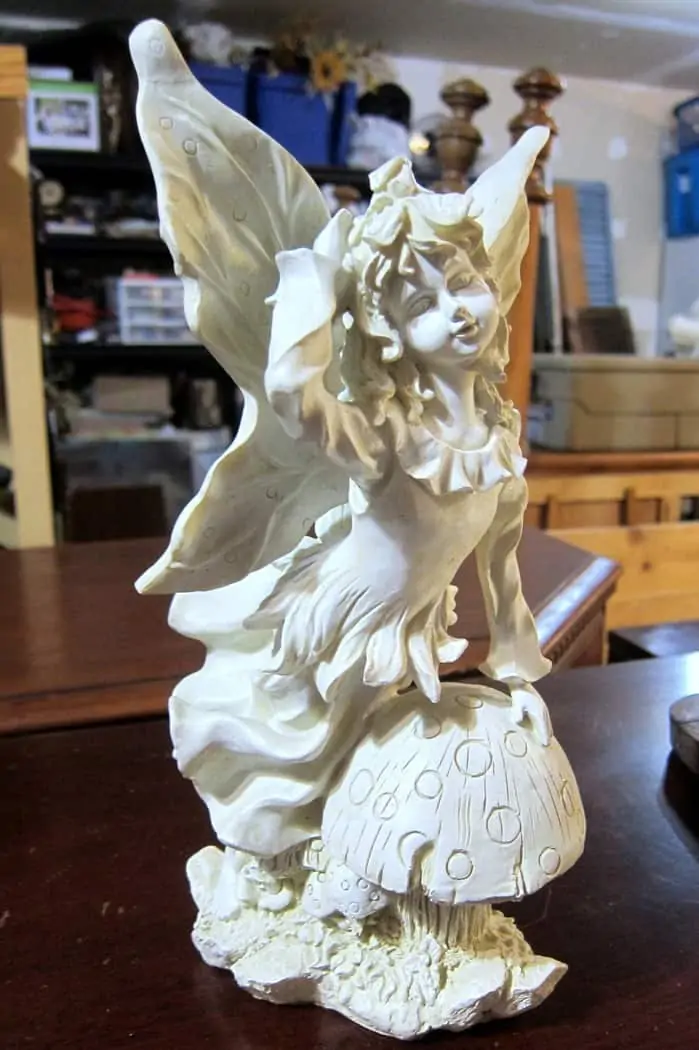 This little fairy statue is so cute. Don't have plans for it yet. May keep it.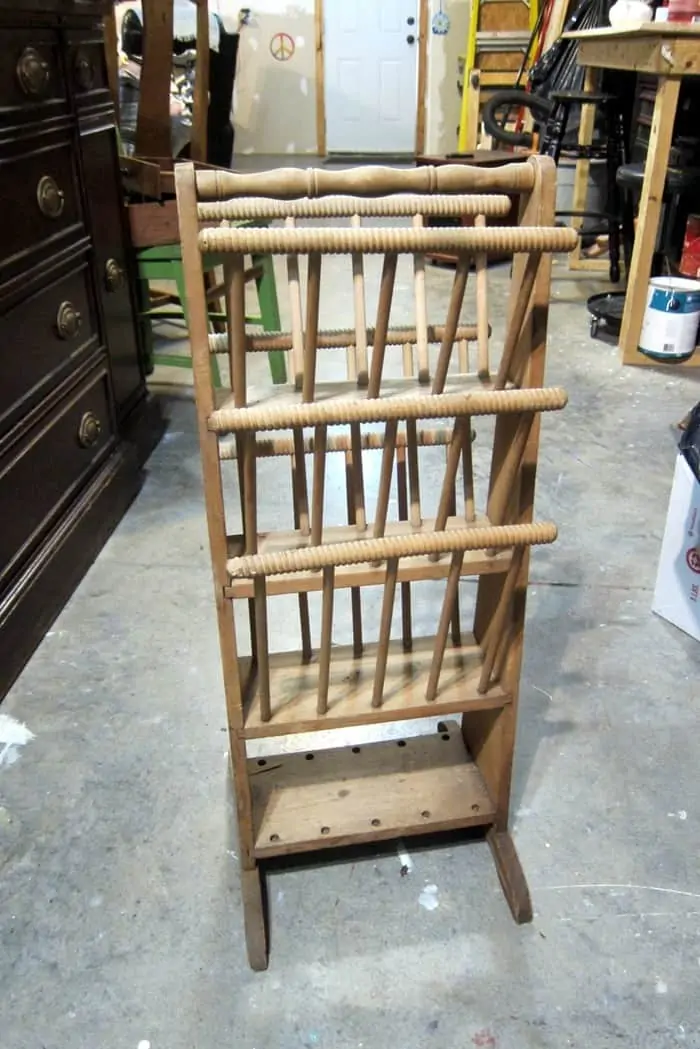 I really don't know why I bought the magazine holder. I will probably take it to the shop as is and price it really low.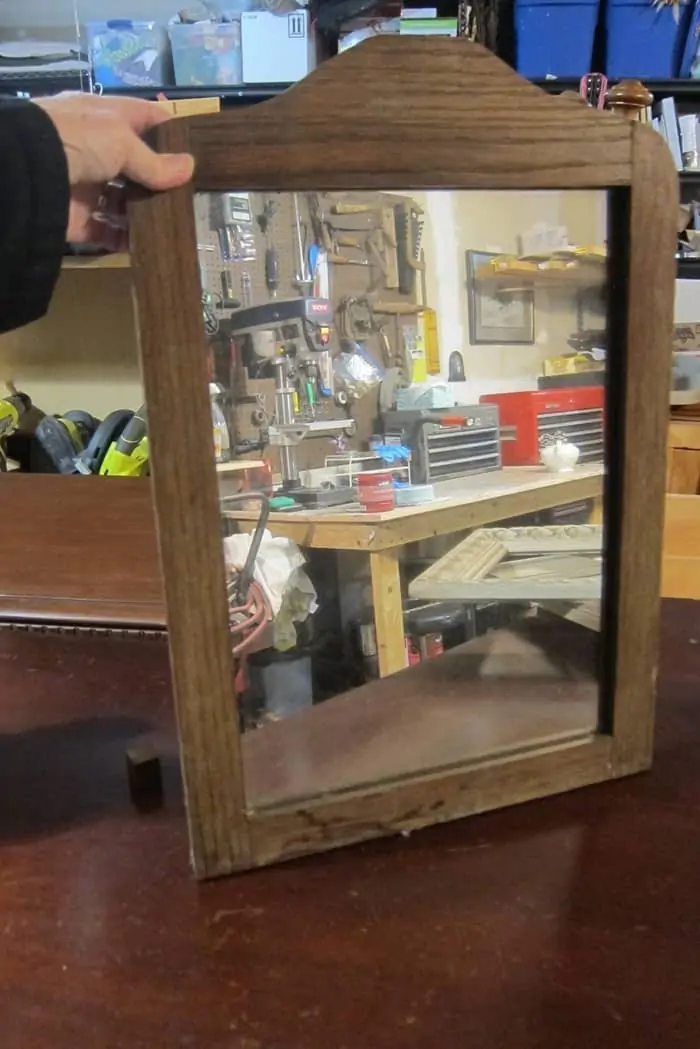 Vintage mirrors like this one always sell easily.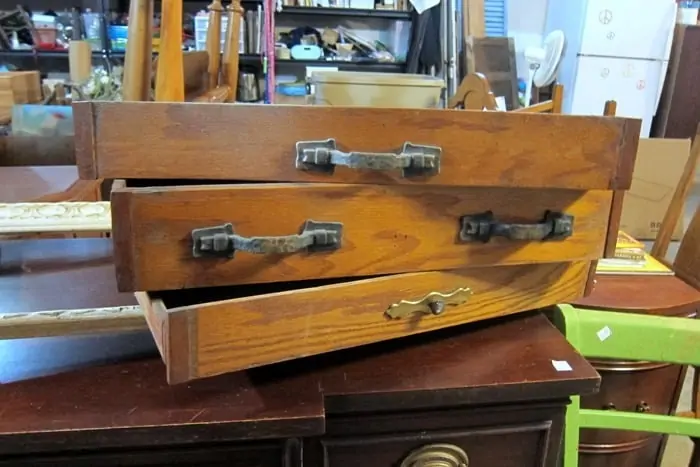 The three wood drawers are homemade out of plywood and ugly drawer handles.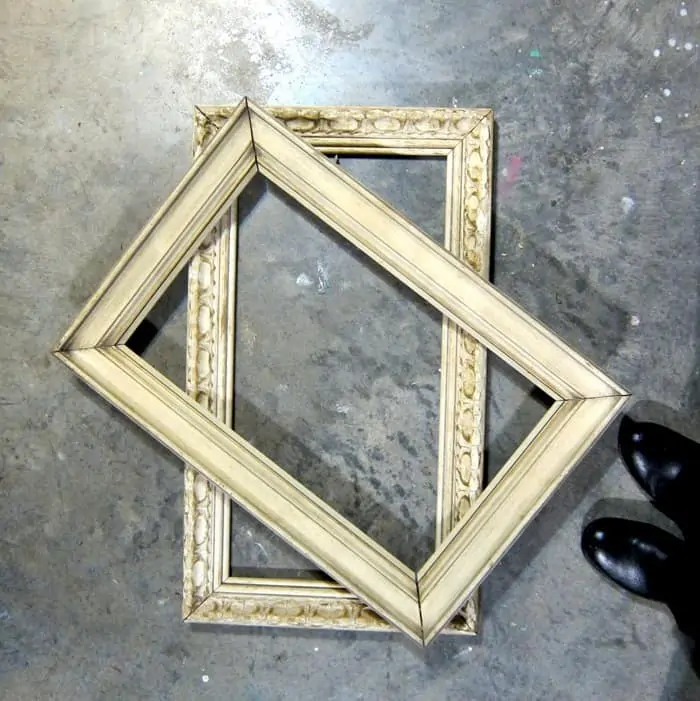 I like the two frames especially the one on the top. I'm not going to paint it because the color and aging is nice but I will paint the other frame with all the details and then distress the paint like heck.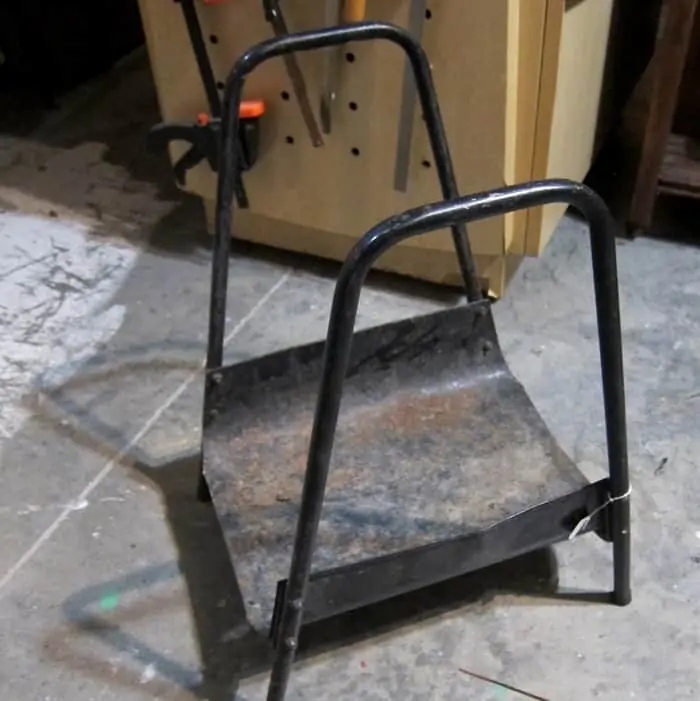 I think this is a wood holder maybe to sit by a fireplace or an outdoor firepit?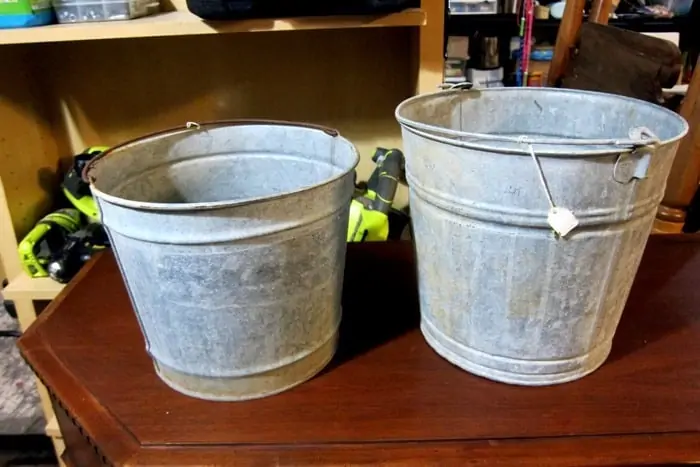 I also got the two galvanized buckets. They make great plant pots. That's it for me. What did you like the best? Leave a note if you have time and thanks for being here, Kathy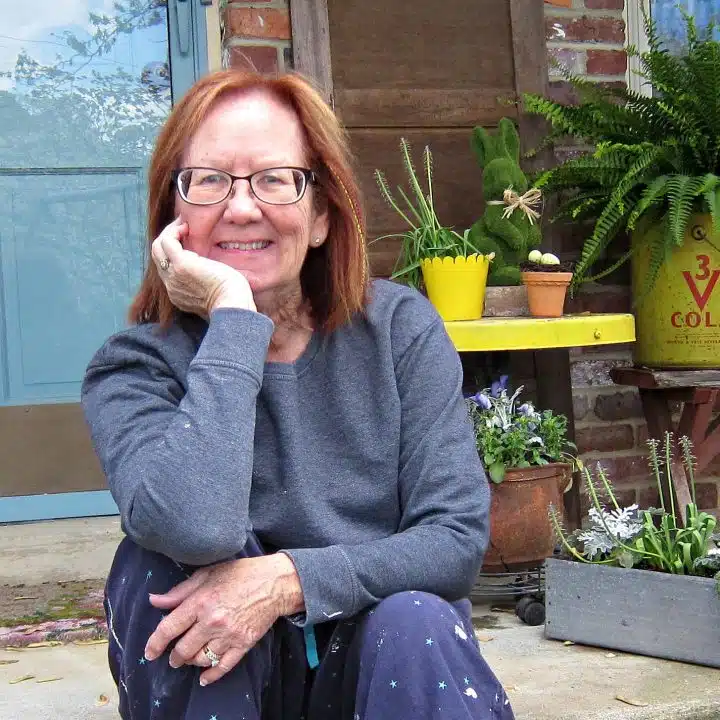 Author: Kathy Owen
Kathy Owen is the founder of the home decor blog Petticoat Junktion where she shares tutorials on painting furniture and upcycling thrifty finds into unique home décor. Her DIY projects have been featured on the Home Depot Blog, Plaid Crafts, Behr Designer Series, and in numerous magazines. Kathy's newest website is HappyHomeDIY.com