My friend Beth and I got to spend a girl's day junkin'. Guess where we went? Yep, my favorite junk shop! We hit a few other places too. Beth made a haul.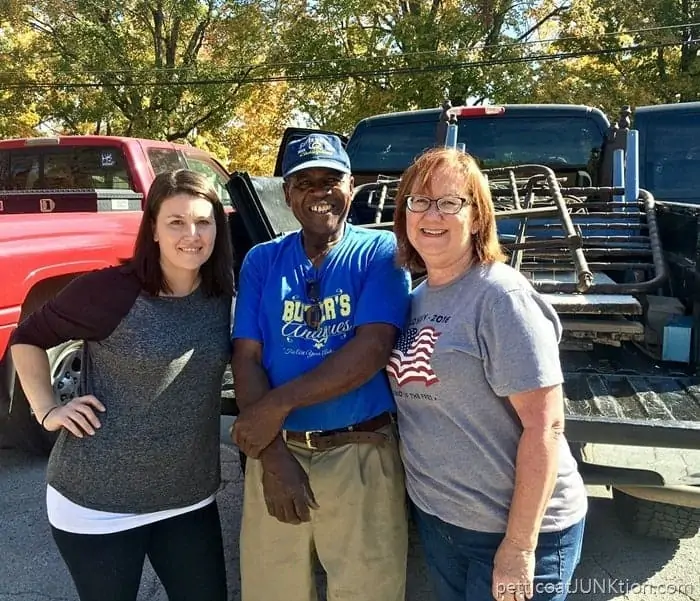 Beth, Mr. Butler of Butler's Antiques (my favorite junk shop), and me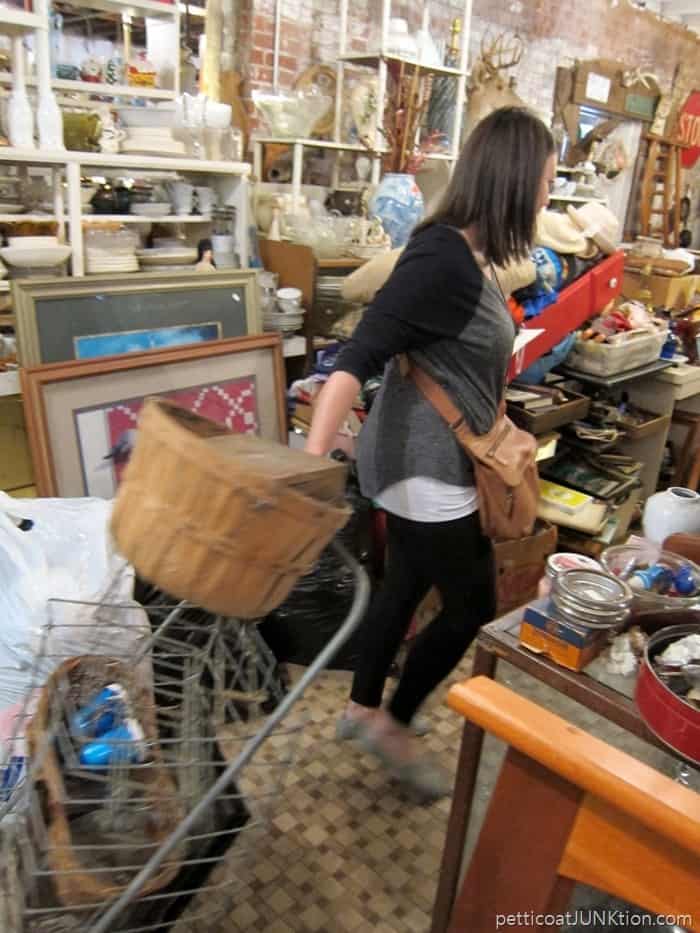 Beth didn't want me to take her picture but I got her anyway…on the run. She bought the metal shopping cart which sure came in handy. Beth is a shop in Fairview, Tennessee, and a blog....Farm Fresh Vintage Finds. You may have heard of her. She's an awesome furniture painter.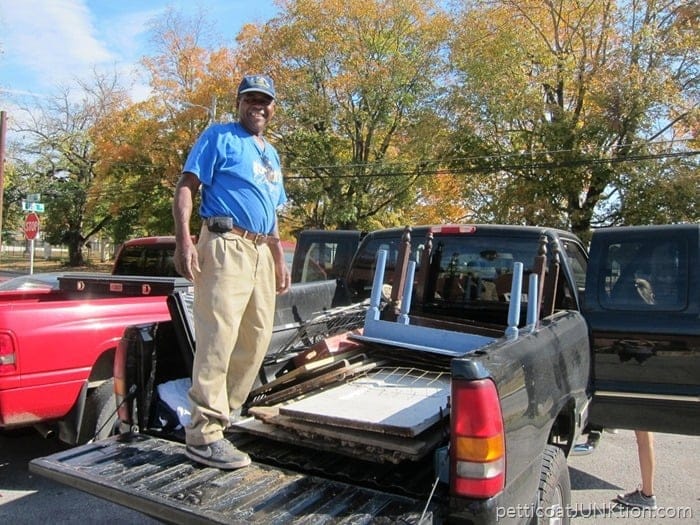 Mr. Butler loading up some of our junk treasures. He's always sweet about posing for pictures.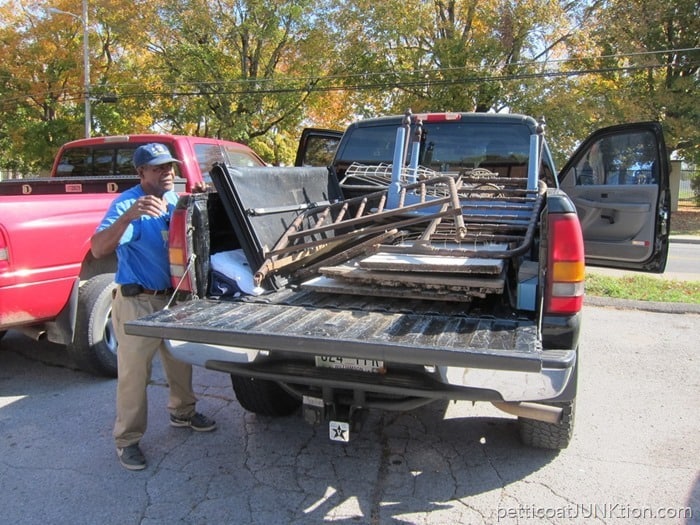 He always has a plan too when loading things in the truck.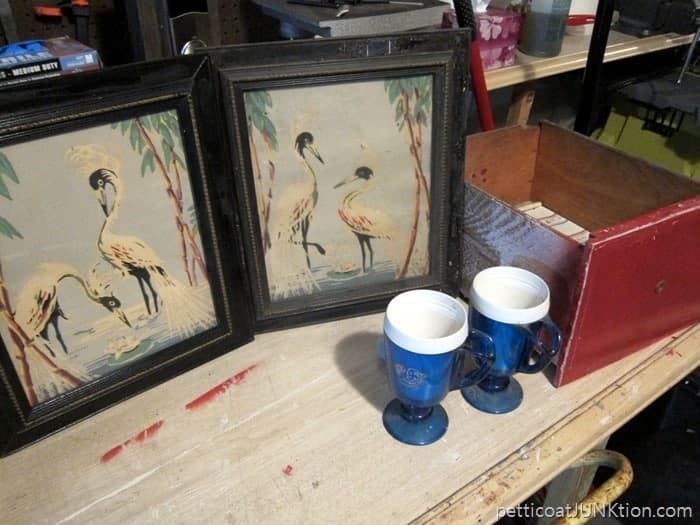 These are my finds. I fell in love with the pair of framed bird prints. Of course, the red drawer and the turquoise cups caught my eye too. My haul came to a total of $13. Oh yeah, I forgot that Beth ran off with my yellow shutter. It was on the bottom of the junk in the truck. I'll be getting it later this week.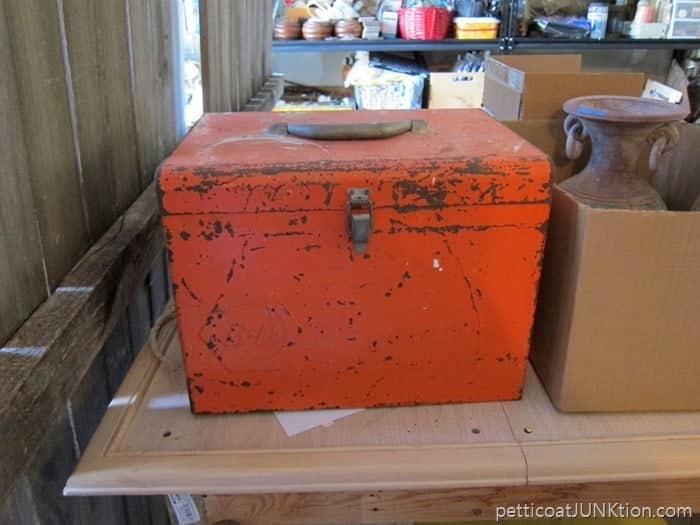 Yard Sale Finds
I ran upon a yard sale last Friday while taking a road detour. Fist yard sale I've been to in years. I shopped yard sales religiously when we lived in Florida. They have good stuff in Florida. I bought the orange metal saw case for $4.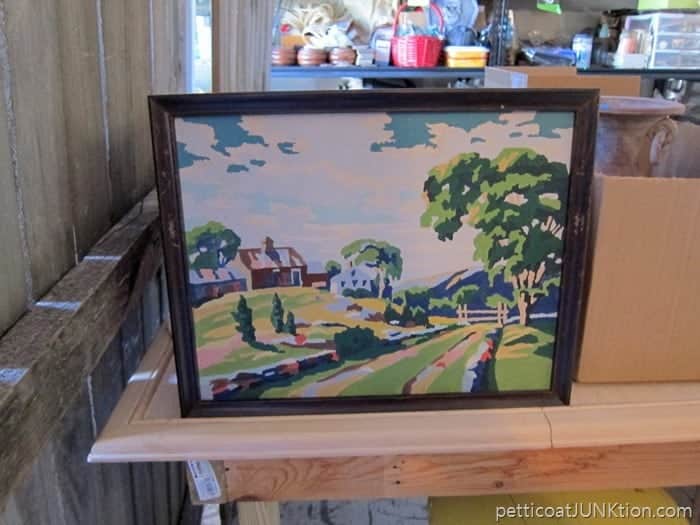 The paint by number was 50 cents. I've never been a fan of paint by number but something about this one caught my eye.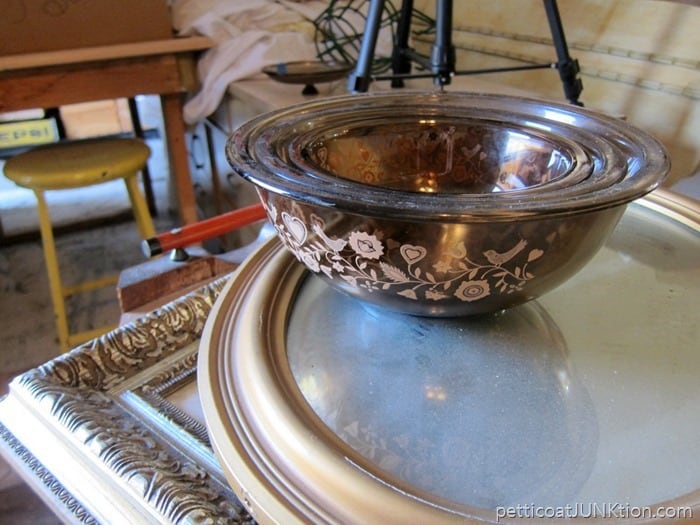 The Pyrex nesting bowls were $1.50. Really. The mirror and nice frame were $3, total.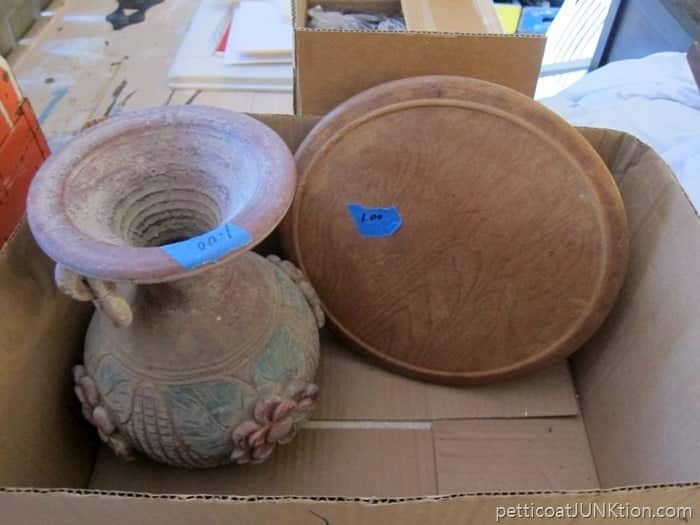 I got some good buys didn't I. Tomorrow I have a painted furniture project and the big giveaway from Plaid. There will be 3 giveaways with a combined total of $800 of Plaid craft products in the mix! See you tomorrow.
Author: Kathy Owen (Petticoat Junktion)
Kathy is the founder of PetticoatJunktion.com, a home décor blog focused on repurposing and upcycling furniture, old hardware, rusty stuff, and thrifty finds into unique home décor. Kathy's projects have been featured on the Home Depot Blog, Plaid Crafts, Behr Designer Series, and in numerous magazines. Read more about Kathy here.