Today I'm sharing junk finds from two junk shopping trips. One trip is from the first of August and the second is my trip yesterday. I've been lax about posting lately.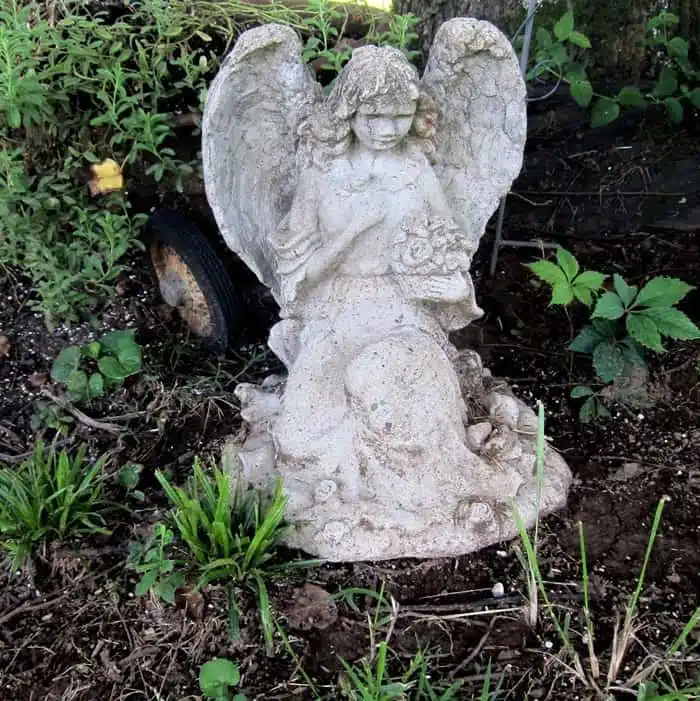 My father-in-law had been ill for a while and he passed away a couple of weeks ago. He was 93 and a good man who lived a good life. He will be greatly missed. We have been spending time with family in Arkansas and will head back to Arkansas this weekend for more family time.
My 92 year old dad Dad has not been 100% either so we are getting him checked out. I really haven't shared much on my Dad and Arkansas in  3 or 4 of years except for the update when my Mom passed away from Covid in December 2020 and Dad was in the hospital with Covid for 17 days the same month. I keep promising a personal post but can't seem to get anything written. Maybe soon.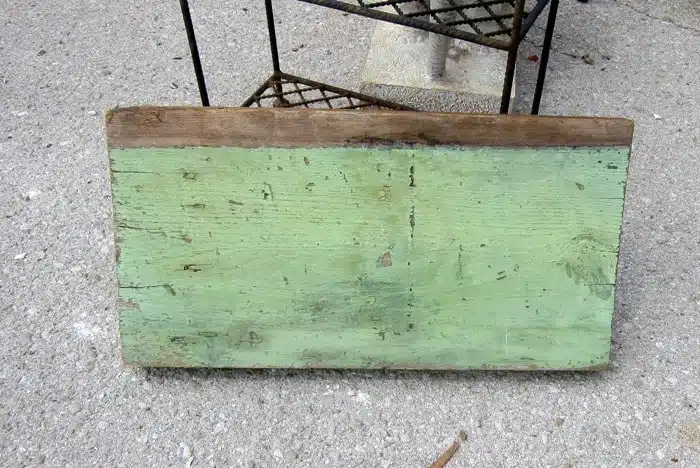 Are you ready for a lot of photos and not much talk? I like the piece of green wood just can't decide what to do with it. The piece is about two inches thick. Maybe a sign….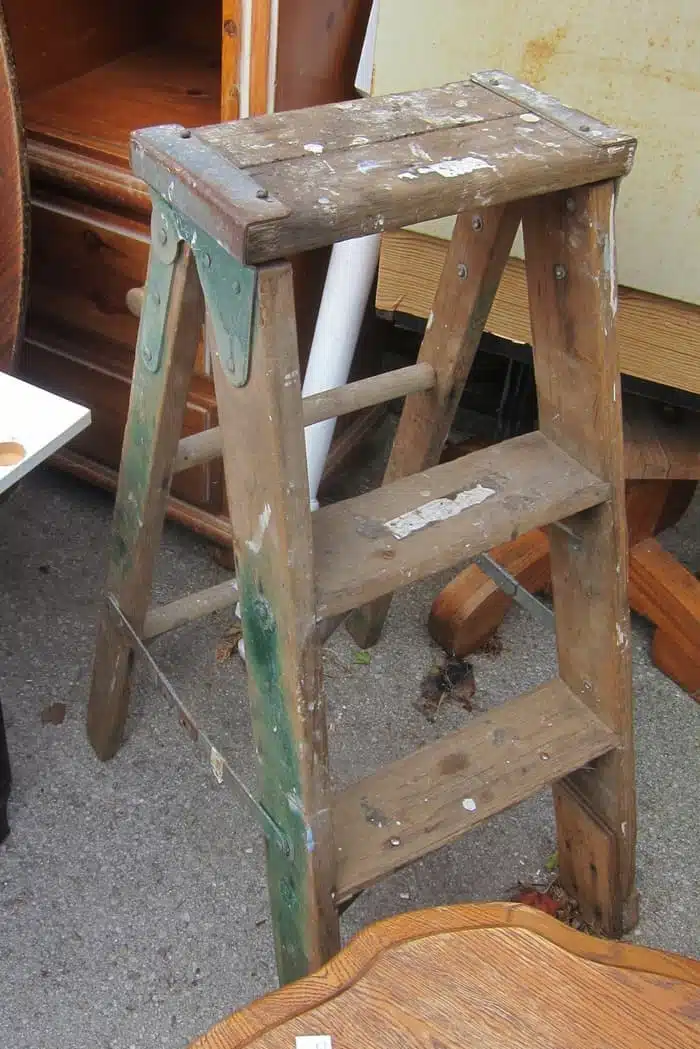 The old ladder with paint splotches is cool.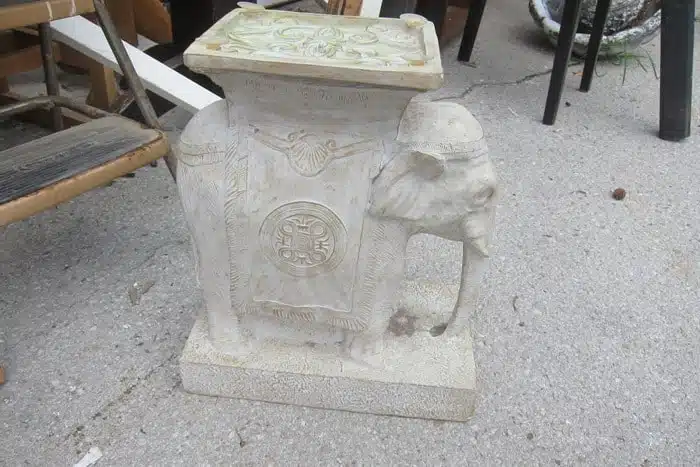 The elephant used to have a glass top. Have to find another piece of glass so he can be a table again.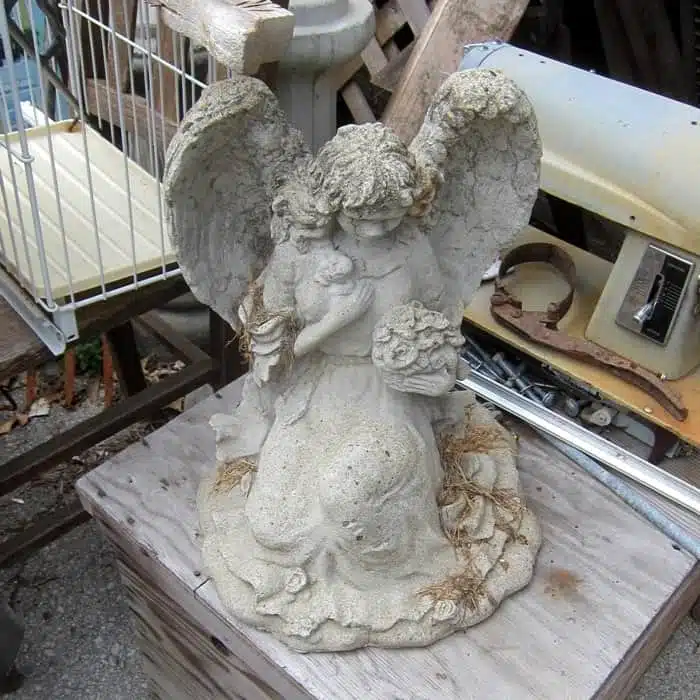 I seem to have a thing for angel garden statues. This is the second one I've bought in the past few months.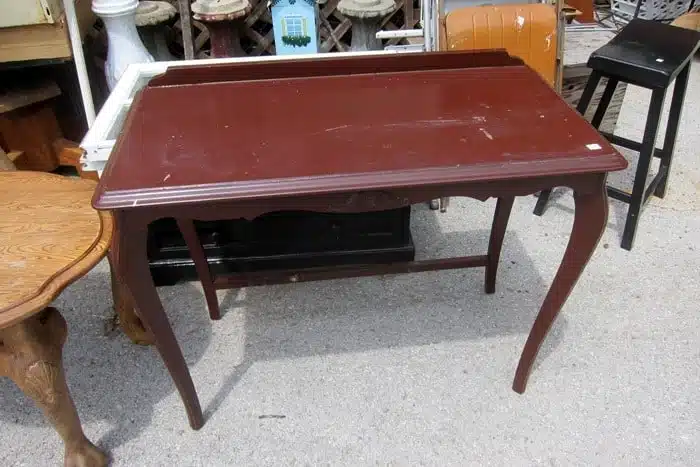 The table will make a nice desk.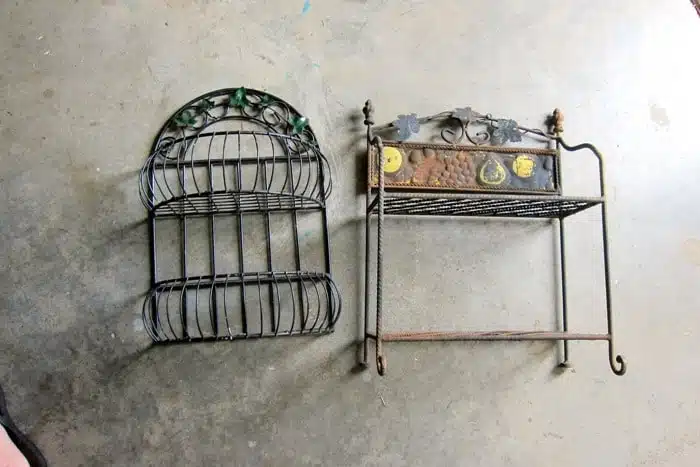 Two metal shelves for me to spray paint white.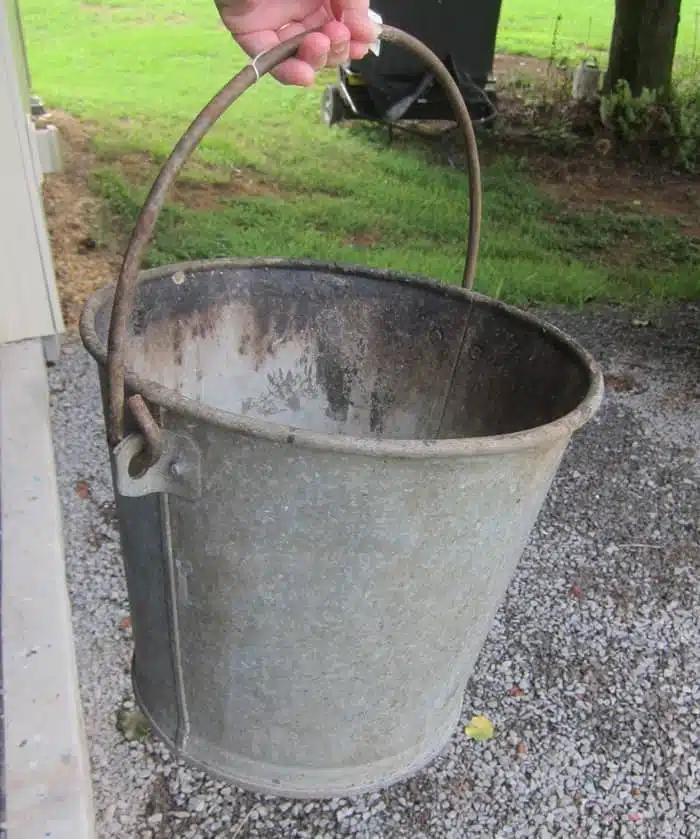 A really heavy water bucket.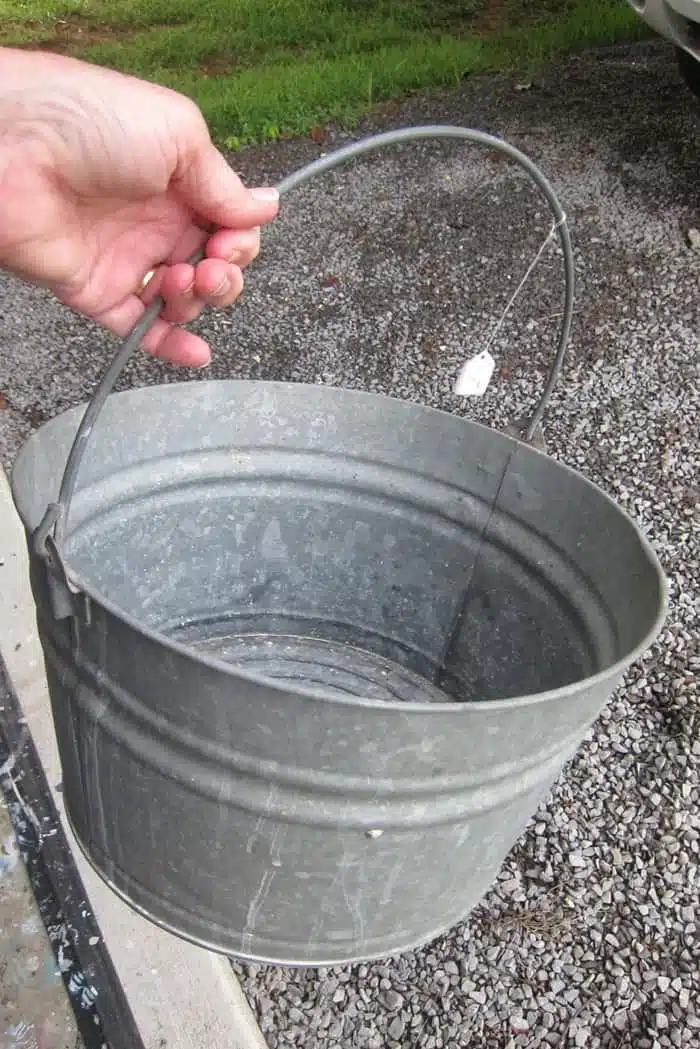 Another nice galvanized tub with handle.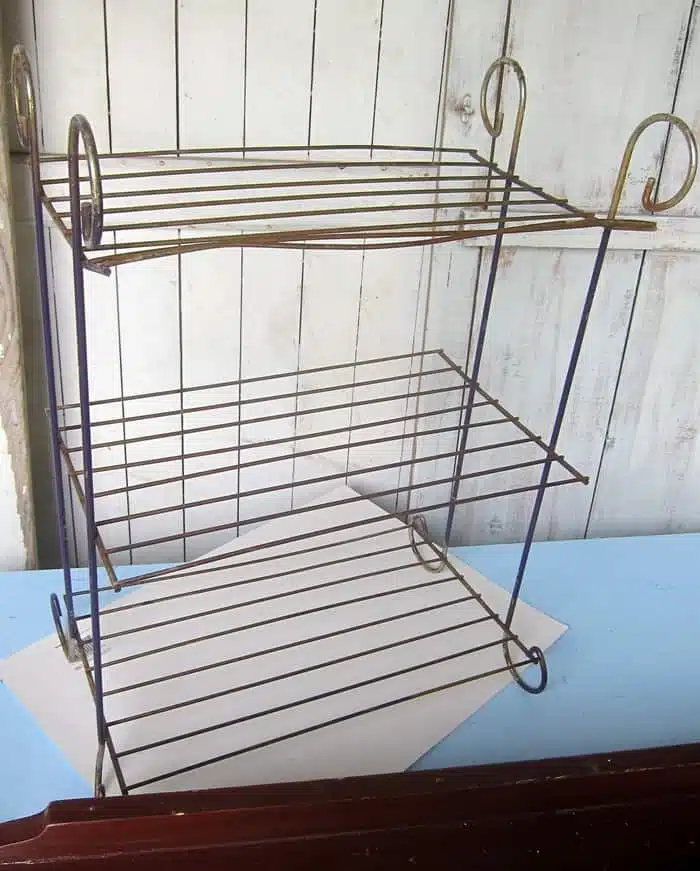 A small metal rack.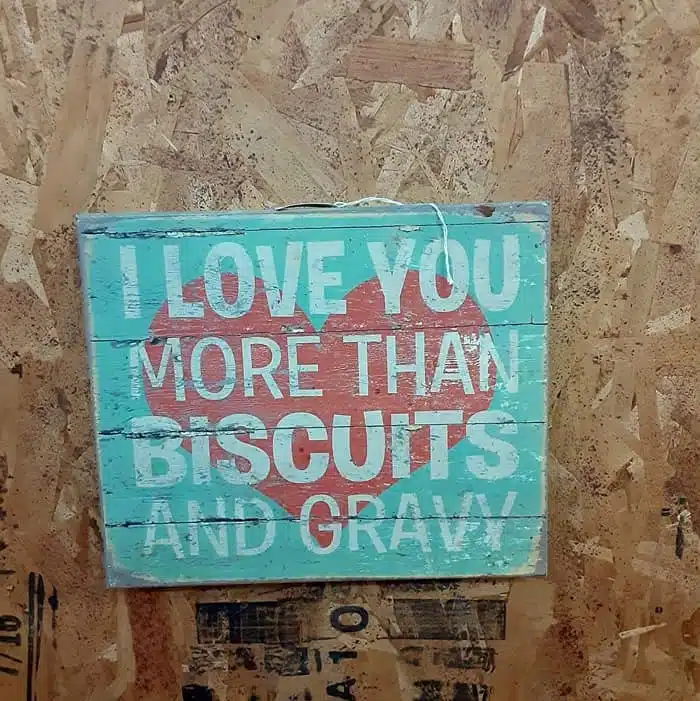 I spotted this sign at the Guthrie, Ky flea market and had to have it. Love the colors.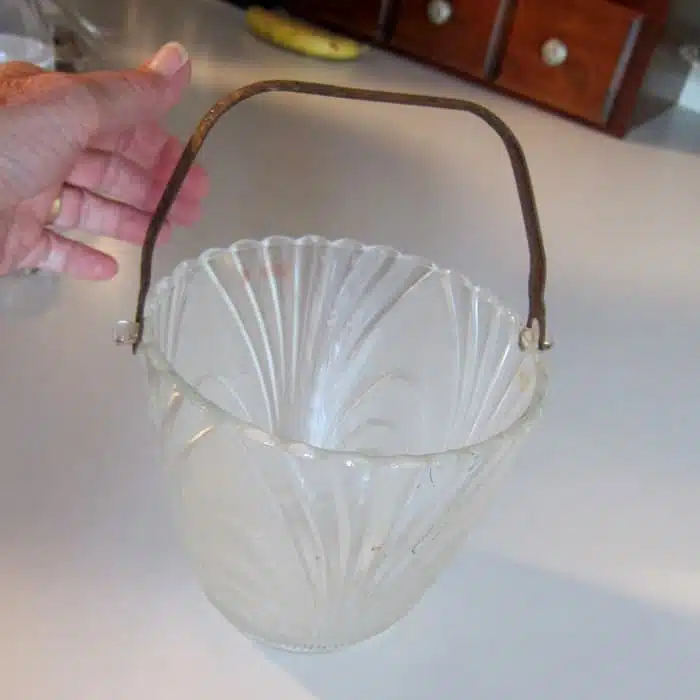 Old glass ice buckets make nice fruit holders or flower vases.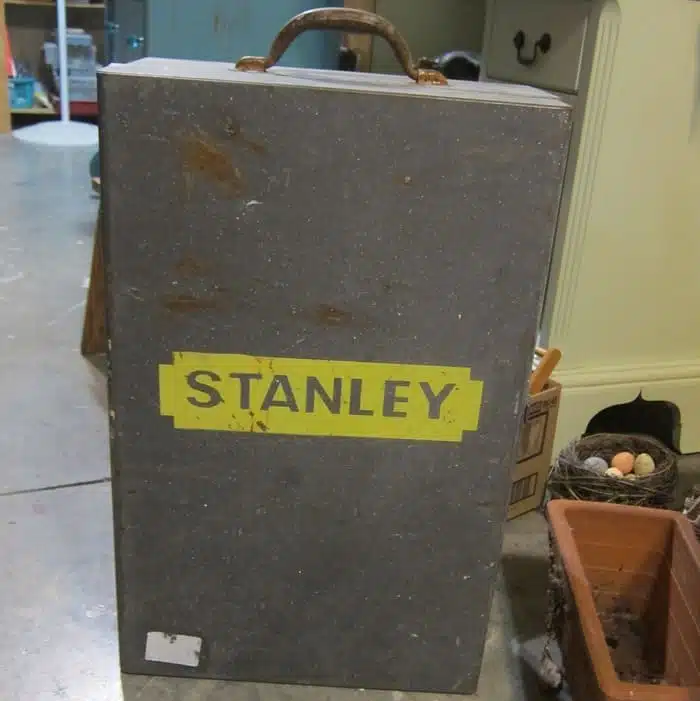 I got the Stanley metal tool box from my favorite junk shop. It's really big and heavy too.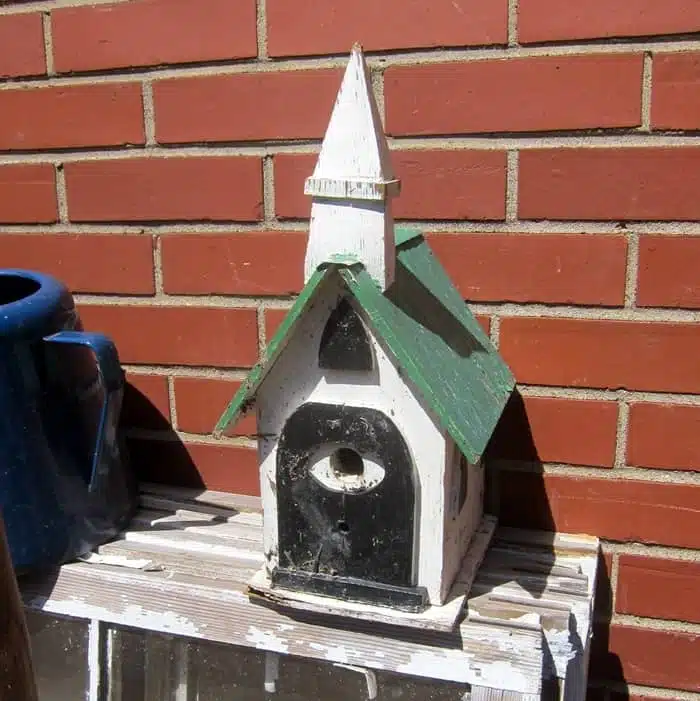 How about the "Church" birdhouse?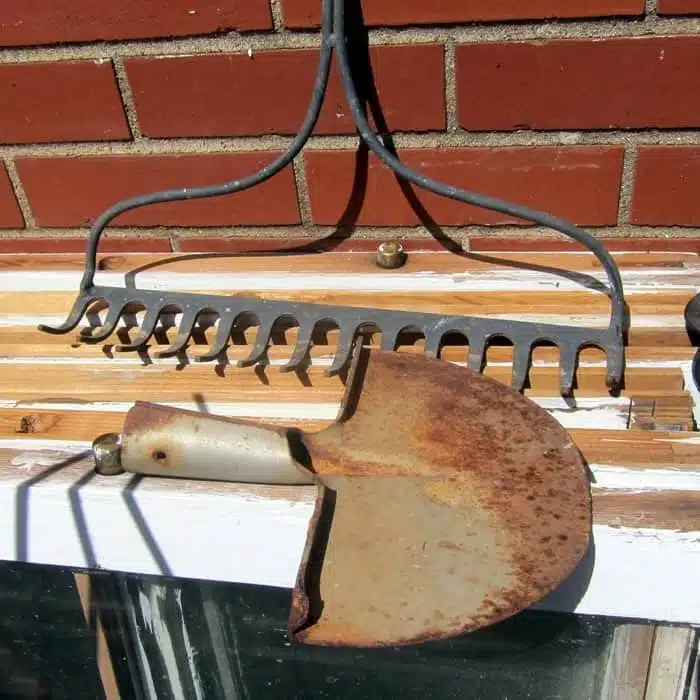 I bought the flat spade piece. Maybe make a small wreath/flower display.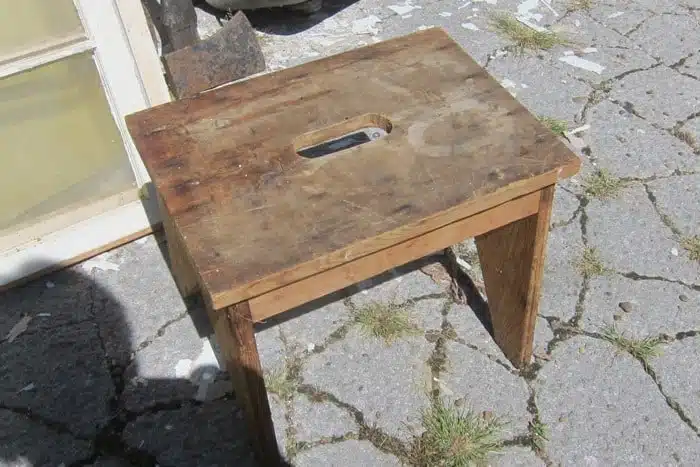 I plan to paint this stool and distress it.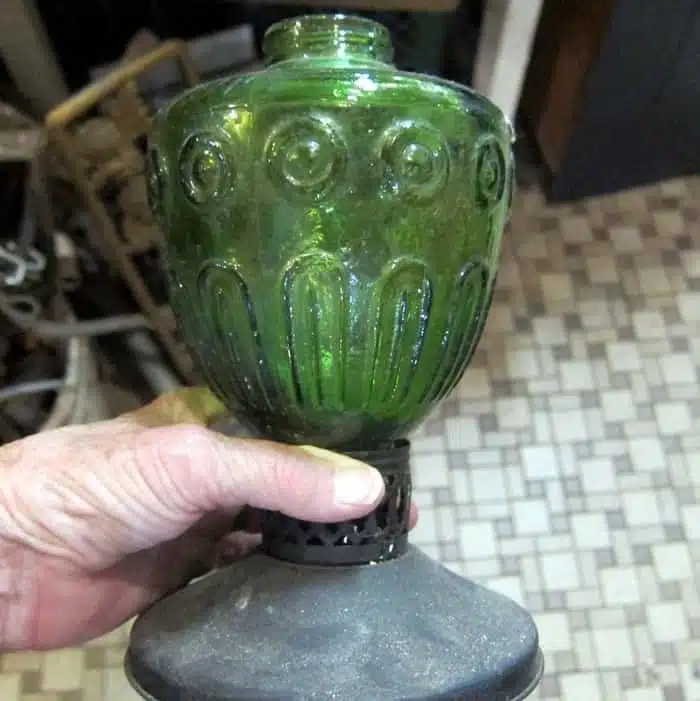 I bought the green light base thinking of Fall decorating.
I plan to paint the ceramic rooster white and distress to see the red paint underneath.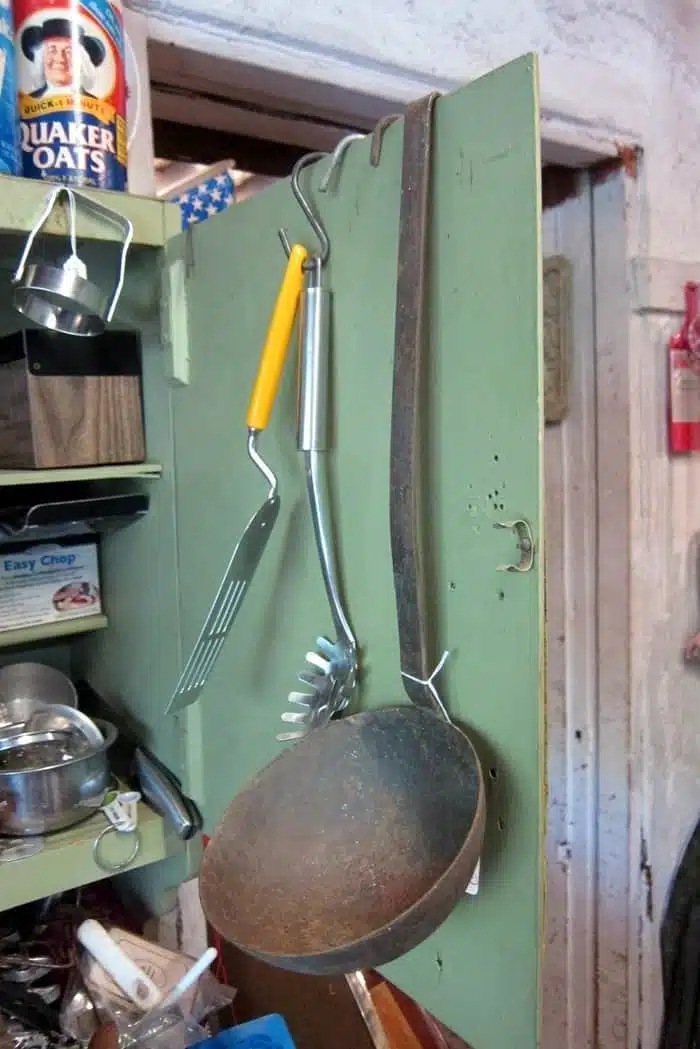 I bought the large dipper.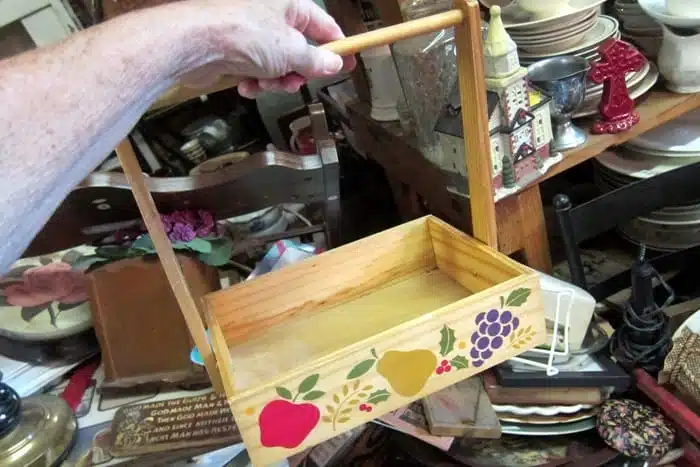 And this wood box with handle. Will definitely paint it.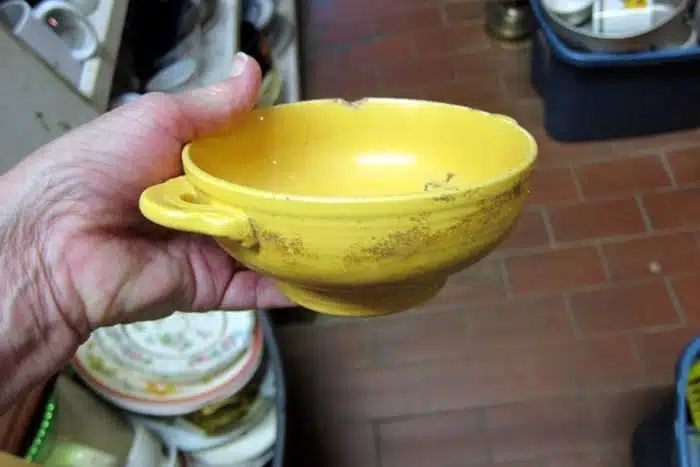 A broken Fiesta Ware bowl that will look cute holding a small white pumpkin for a Fall display.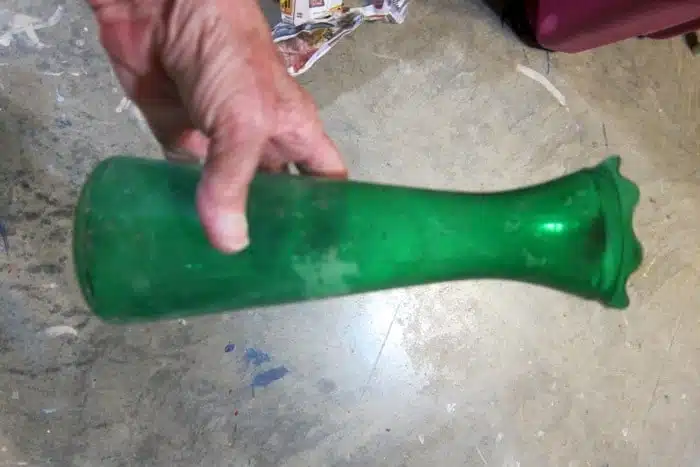 Green vase for Fall decorating too. You guys can see where my mind is.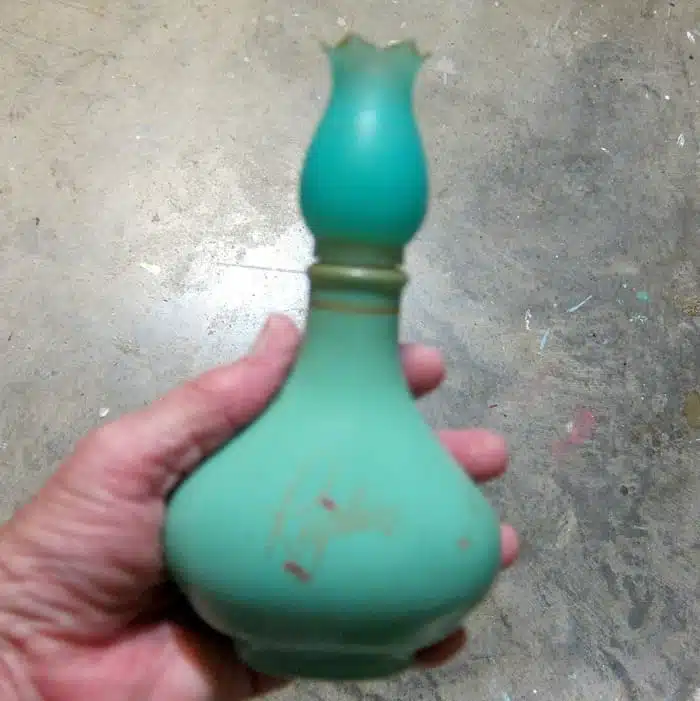 A very blurry photo of the turquoise perfume bottle.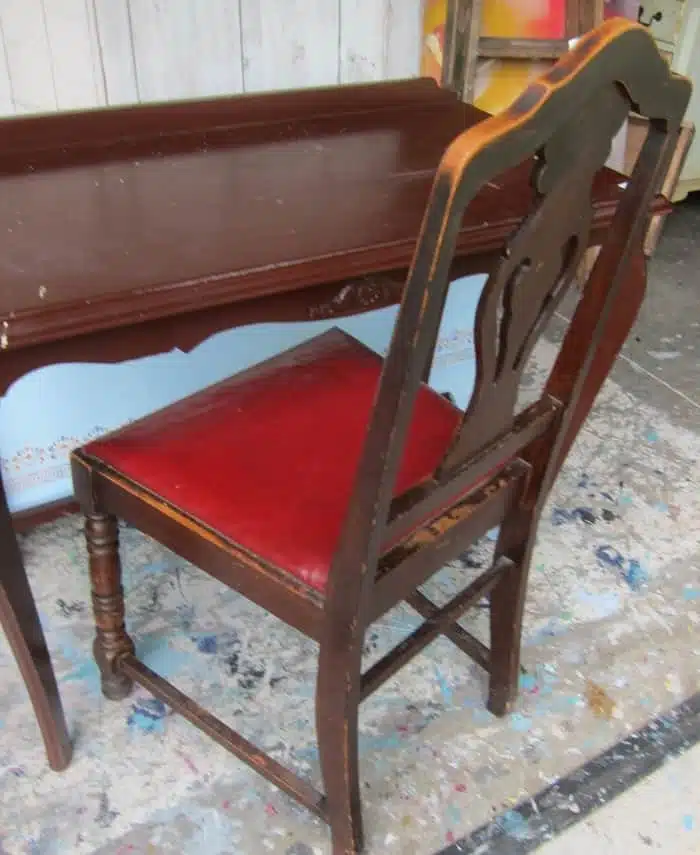 I paired this chair from an earlier junkin' trip with the table I just bought. I plan to paint them gray and white. It will be a really nice desk set. What did you see that you liked? Any project ideas for me? Thanks for being here, Kathy
Author: Kathy Owen (Petticoat Junktion)
Kathy is the founder of PetticoatJunktion.com, a home décor blog focused on repurposing and upcycling furniture, old hardware, rusty stuff, and thrifty finds into unique home décor. Kathy's projects have been featured on the Home Depot Blog, Plaid Crafts, Behr Designer Series, and in numerous magazines. Read more about Kathy here.