Decorating the porch for Fall with mums, pumpkins, and junky stuff. The best decorations are the ones you love.
Hey Guys! I decorated my porch for Fall a couple of weeks ago but haven't had the time to share it until today. The hubby and I were out of town for several days and just now getting back into the swing of things.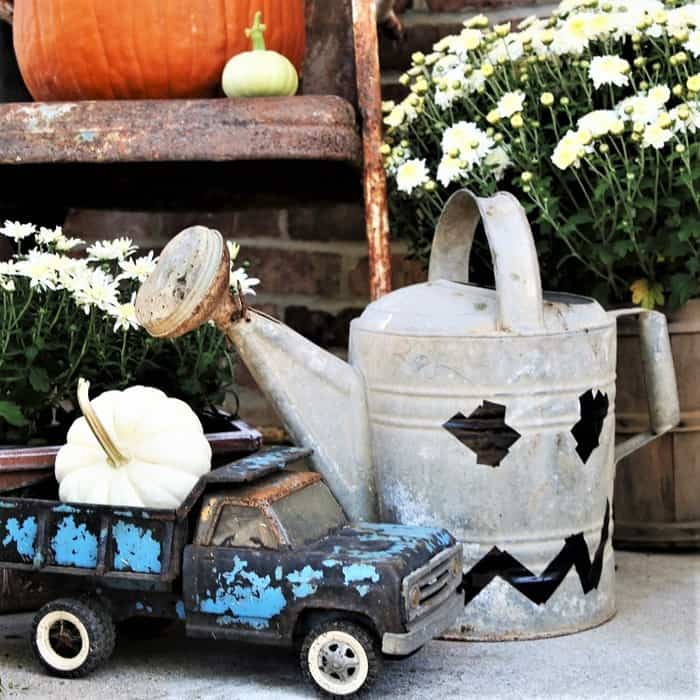 Mums and pumpkins are my go to decor for Fall but I also have to throw in my junky stuff or found treasures as I call them.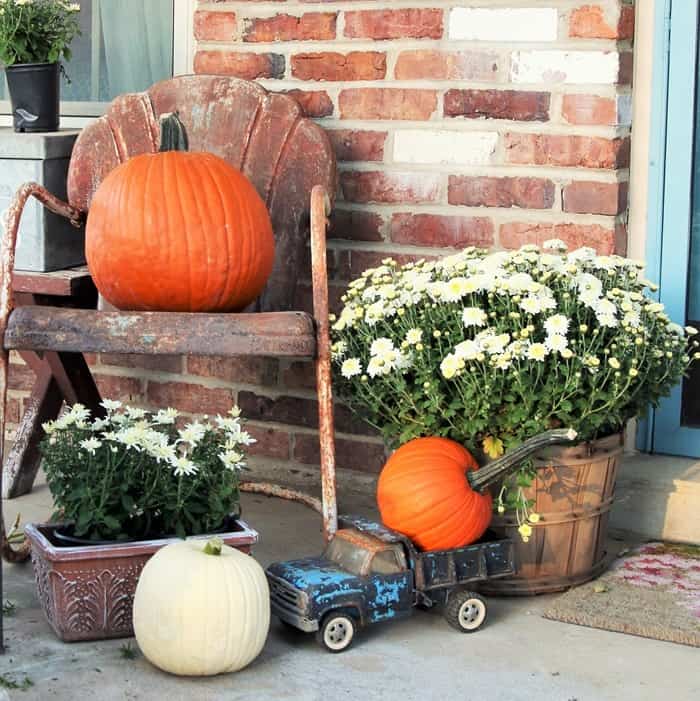 The old metal toy truck is one of my favorite decorating items lately. During the Summer it held a pretty flower. Now it's hauling a white pumpkin around.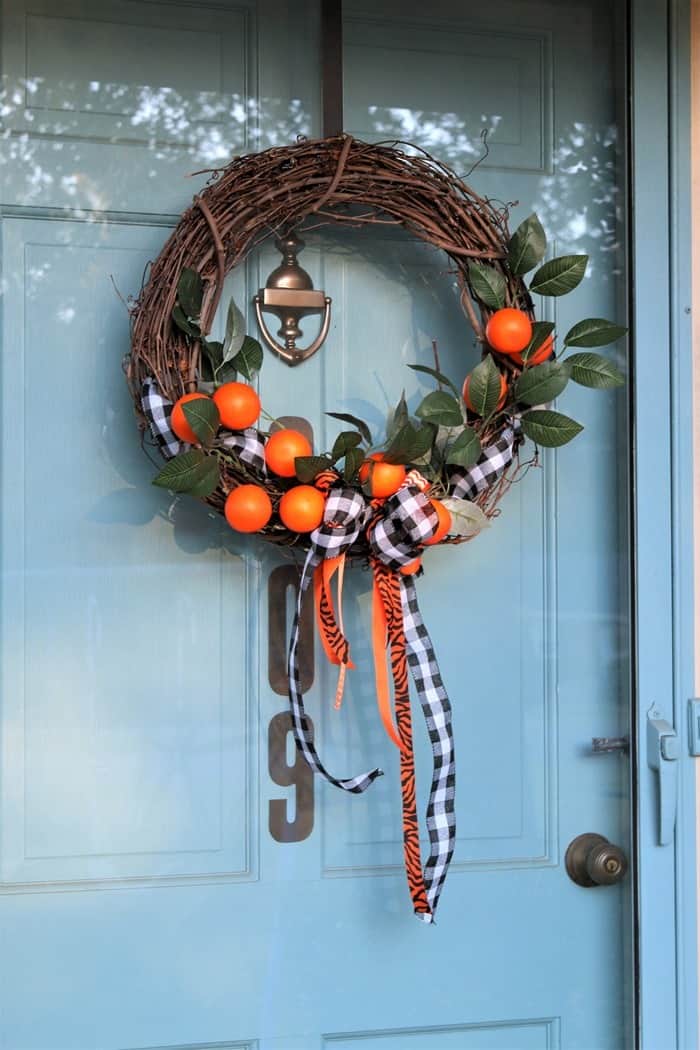 It probably seems a bit weird that I made a Fall wreath using faux oranges but that's me. I pulled a grapevine wreath off of the shelf and then looked around for Fall flowers. I spotted the orange stems and that was that. Black and white ribbon and orange multi-colored ribbons worked for the bow.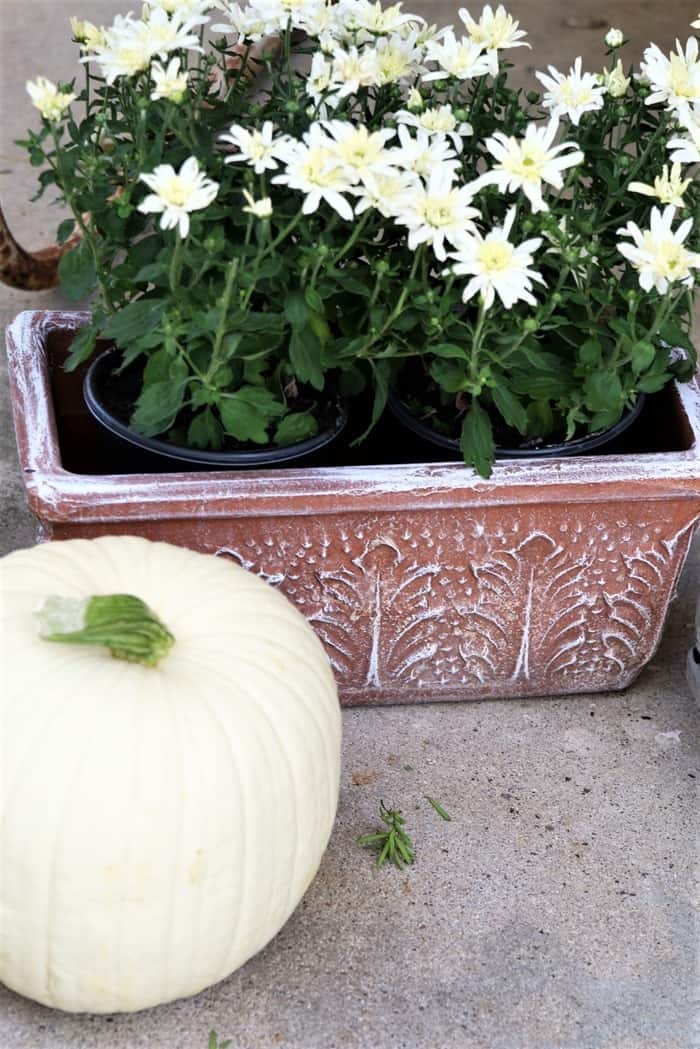 The terra cotta pot had such pretty details that I just had to dry brush them with a bit of white paint.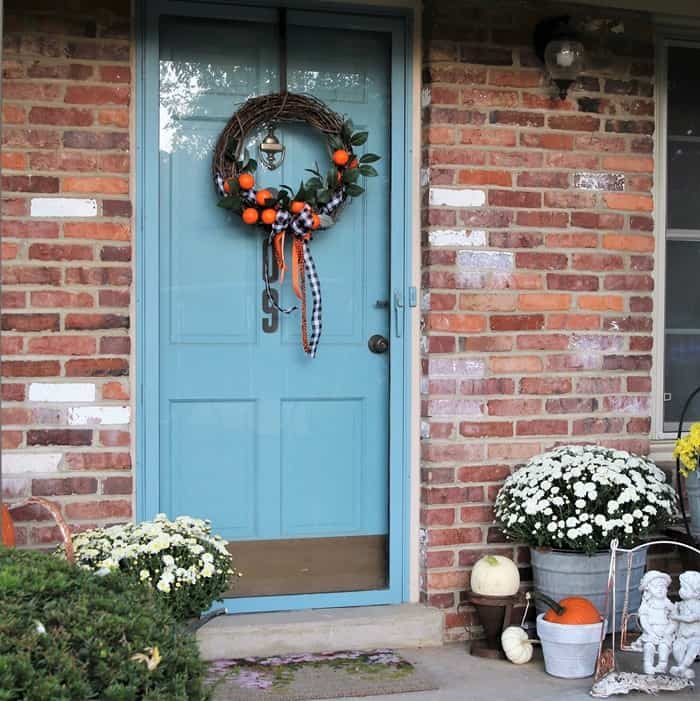 I often use the same junky items season after season and just change up the flowers or the seasonal items.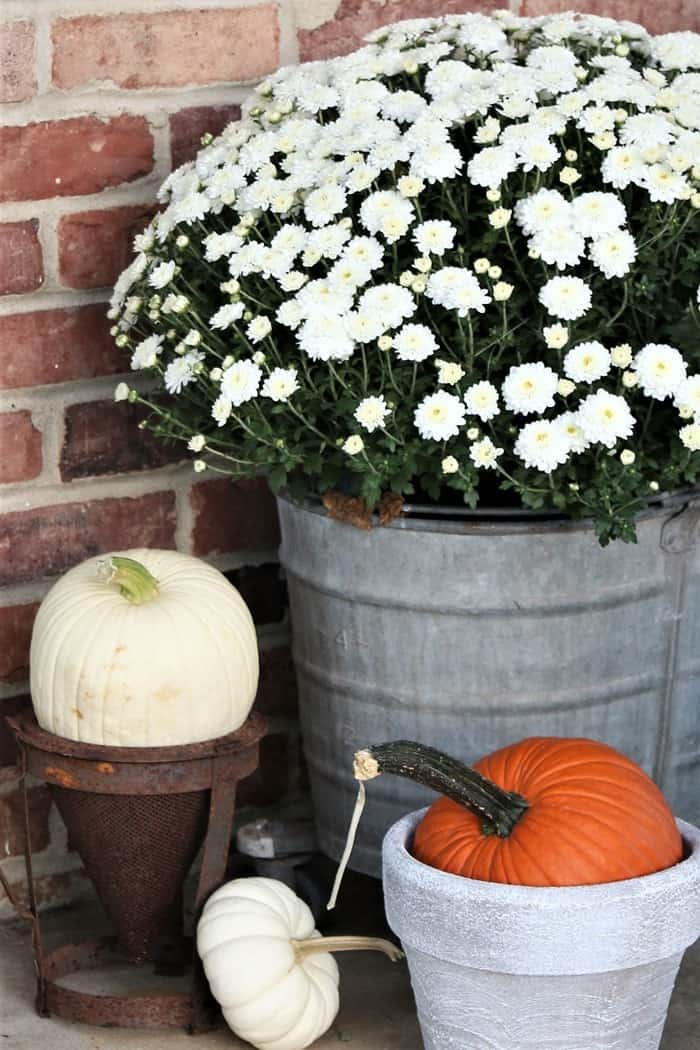 The juicer also held a flowering plant over the summer but now it holds a pumpkin. the mop bucket on wheels is really large and I love to use it as a flower pot and a Christmas tree stand for Christmas time.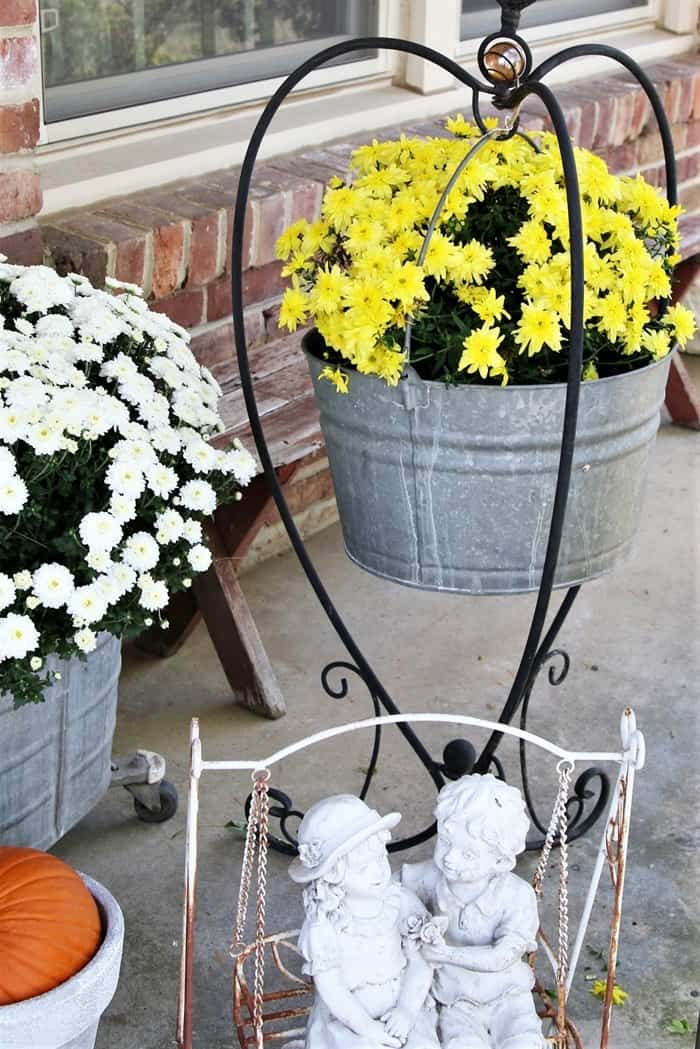 I bought the black iron stand hanging plant stand for $7 at a local thrift/antique/flea shop and I already had the tin bucket with handle. Perfect for the yellow mum.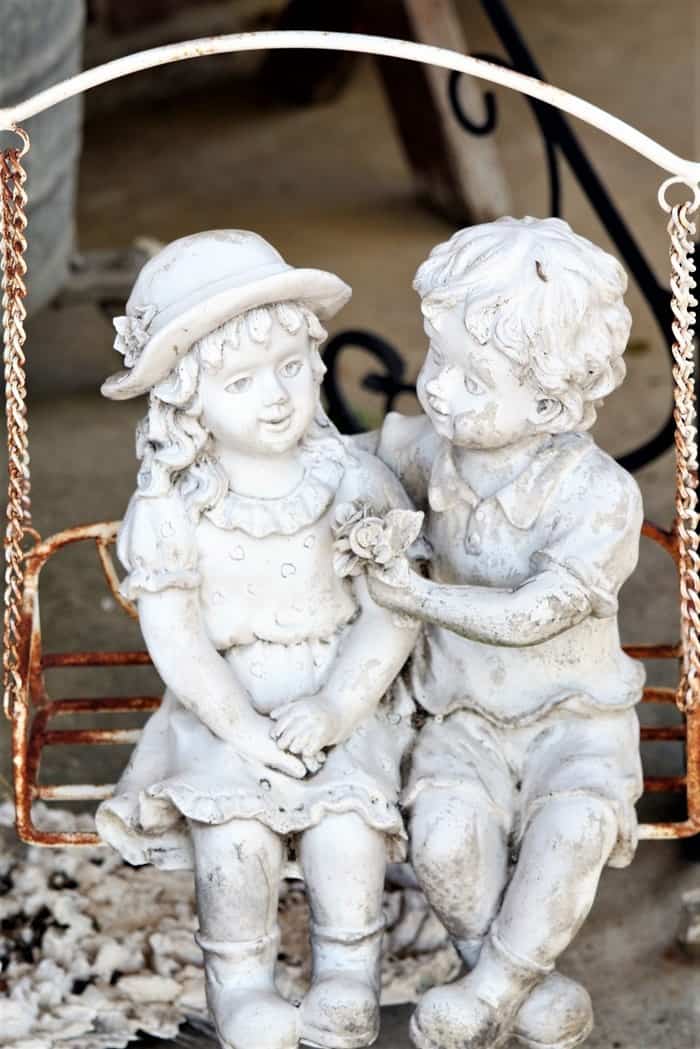 The swinging boy and girl are one of my best finds. I bought the swinging pair at my favorite junk shop several years ago.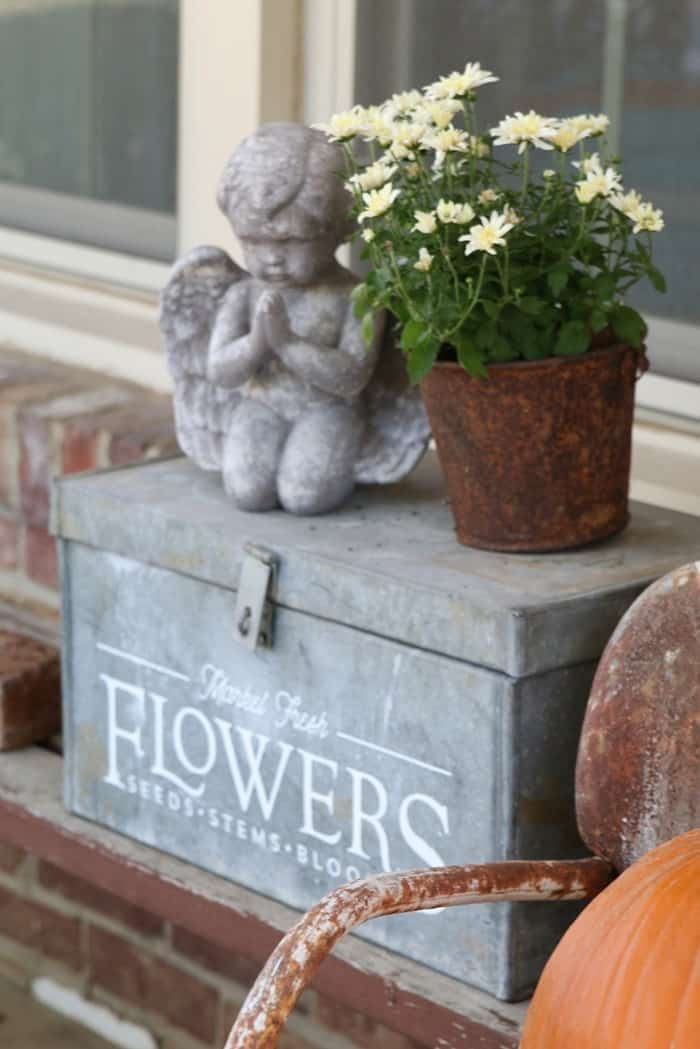 The metal box with the flowers Chalk Couture transfer has been on the porch for a year and that chalk design has not washed off or worn off! You can see the video where I made it below....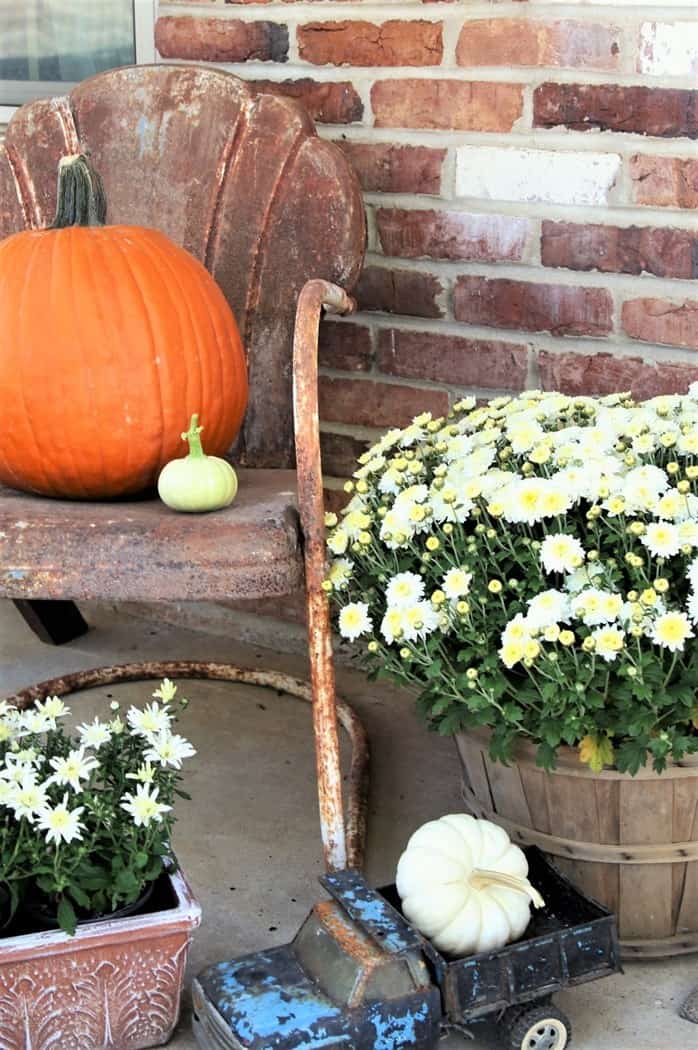 You guys know I always have a rusty metal chair or two around the place. This one is perfectly rusty.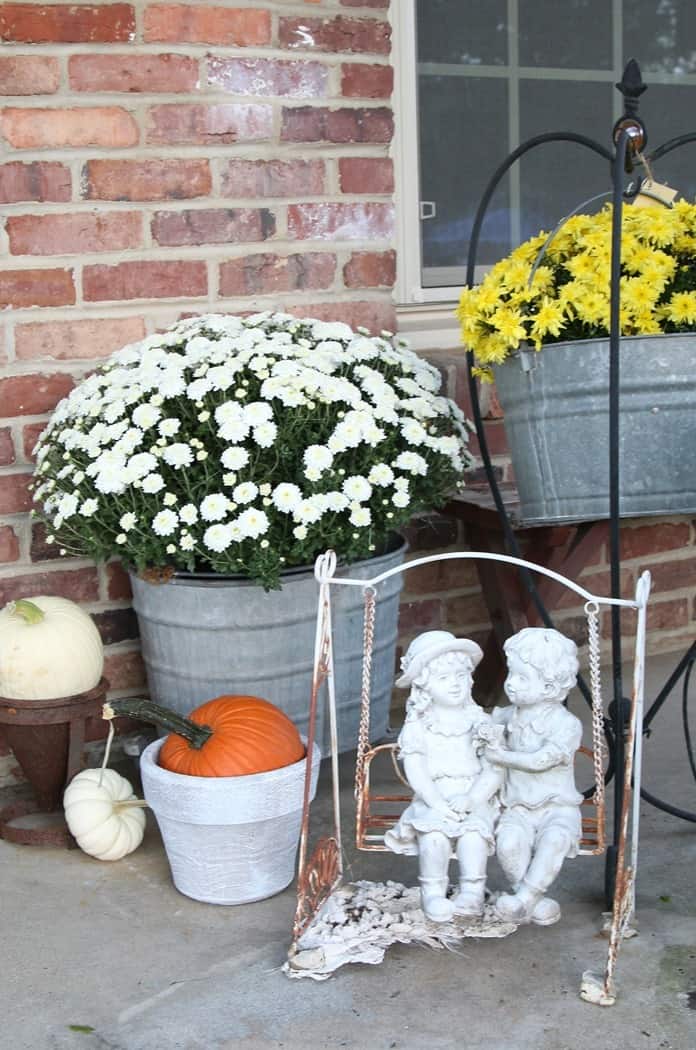 I decided on a white theme for the porch but had to add pops of color with the orange pumpkins and yellow mum.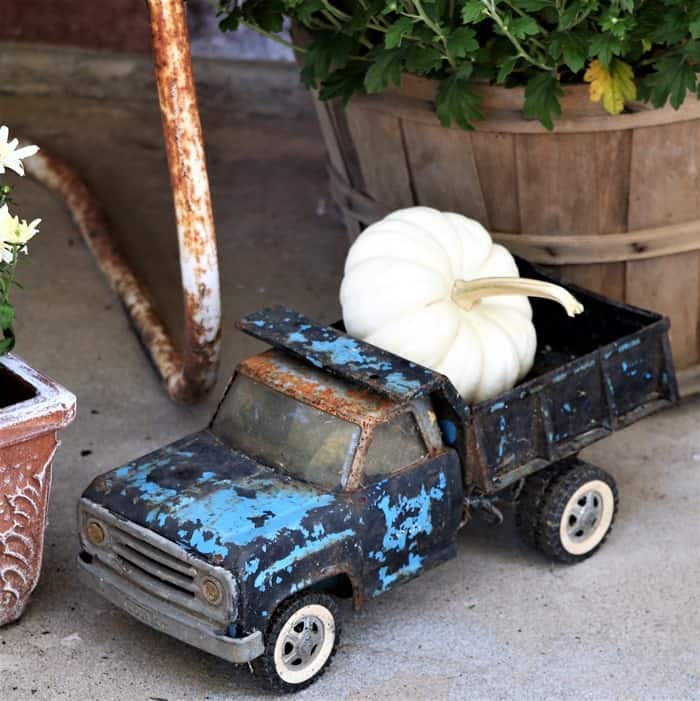 Another look at that toy truck.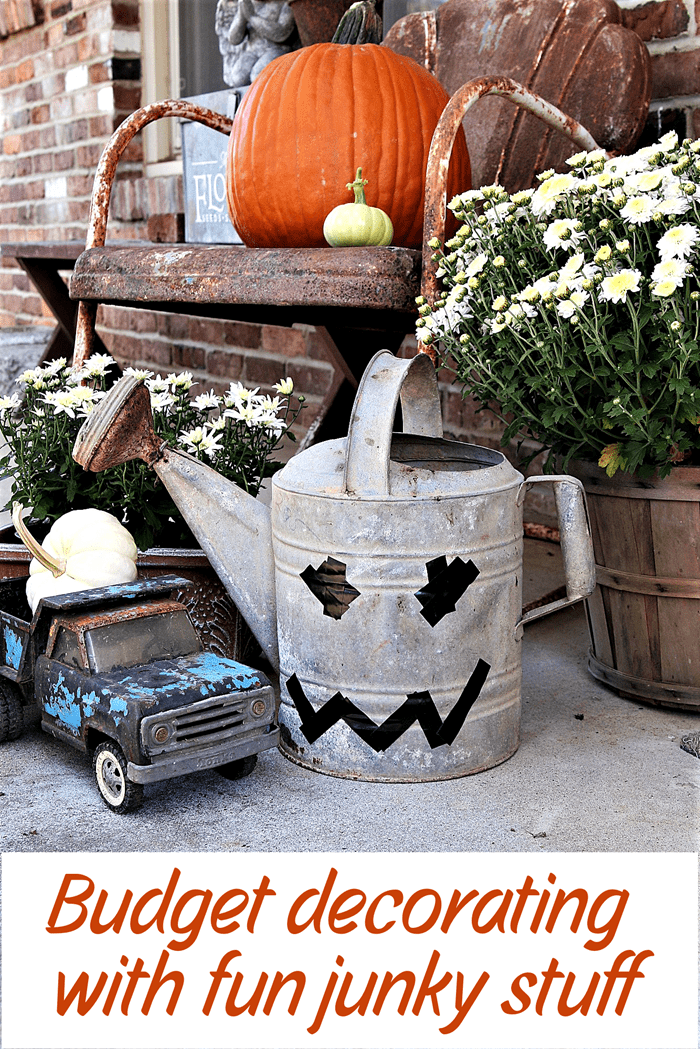 I think I forgot to mention the jack-o-lantern watering can. It took me about 2 minutes to tear strips of black electrical tape to make eyes and a freaky mouth for the watering can. I love this type of project because it doesn't permanently change the watering can. Win-Win!
So that's it for me. What do you think of the Fall porch decorations? What was your favorite? Leave a note if you have time and thanks for being here, Kathy
Author: Kathy Owen (Petticoat Junktion)
Kathy is the founder of PetticoatJunktion.com, a home décor blog focused on repurposing and upcycling furniture, old hardware, rusty stuff, and thrifty finds into unique home décor. Kathy's projects have been featured on the Home Depot Blog, Plaid Crafts, Behr Designer Series, and in numerous magazines. Read more about Kathy here.