Hey Guys, I haven't posted my awesome junk finds in a while so I have a whole month's worth to share. I bought things at the junk shop, Goodwill, and an online auction. Enjoy!
The first photo was taken at My Favorite Junk Shop and I finally got Ms Francis to pose for another photo. Mr. Butler, the owner of the shop is always up for a photo. Ms Francis works at the shop and is Mr. Butler's sister. This wonderful place is located in Hopkinsville, KY.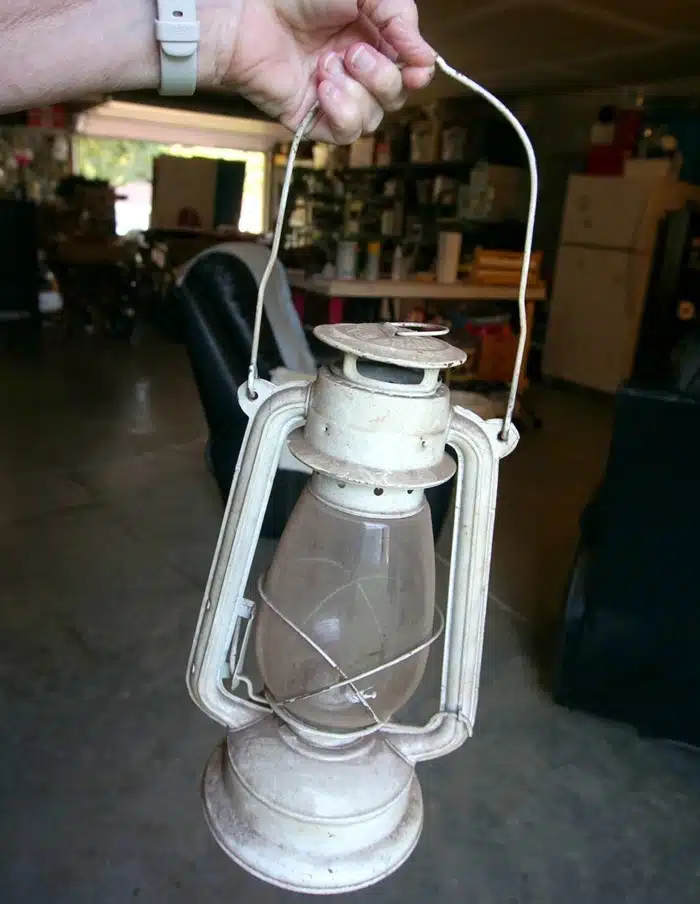 The lantern is made in China and I bought it for $5 at an online auction.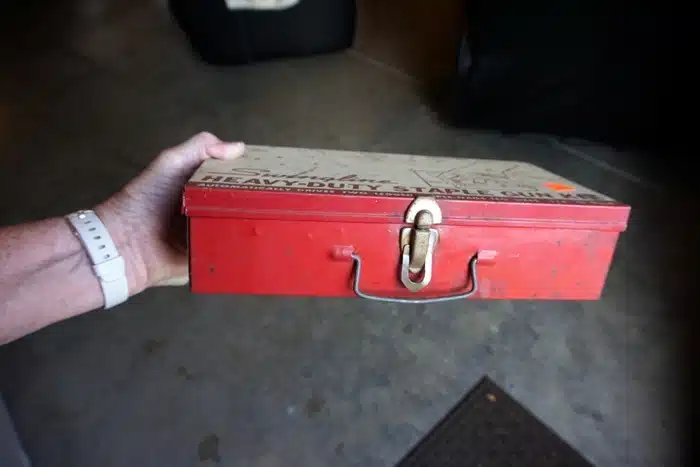 I bought this red box from the auction too because I love red and old metal boxes. The price on it was also $5.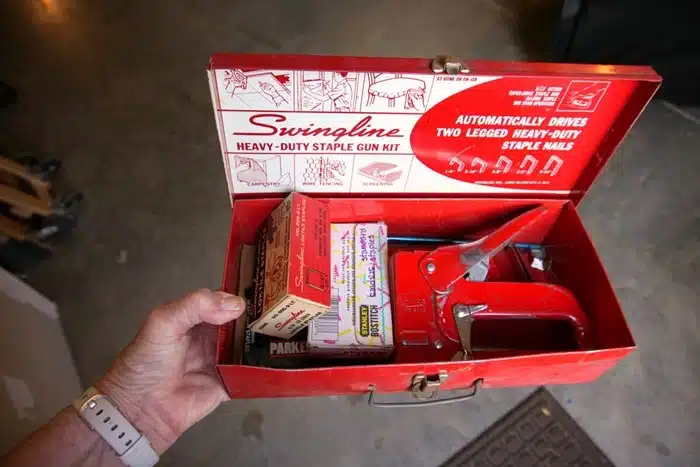 And look what's inside! A red stapler and several boxes of staples.
The pretty vintage desk was $40 at the junk shop. I have been working on cleaning out my workshop and organizing it…..again. So, I have been trying not to buy furniture because I still have 4 piece in the shop to work on. But I couldn't resist this desk because of all the details. And it is in great shape too.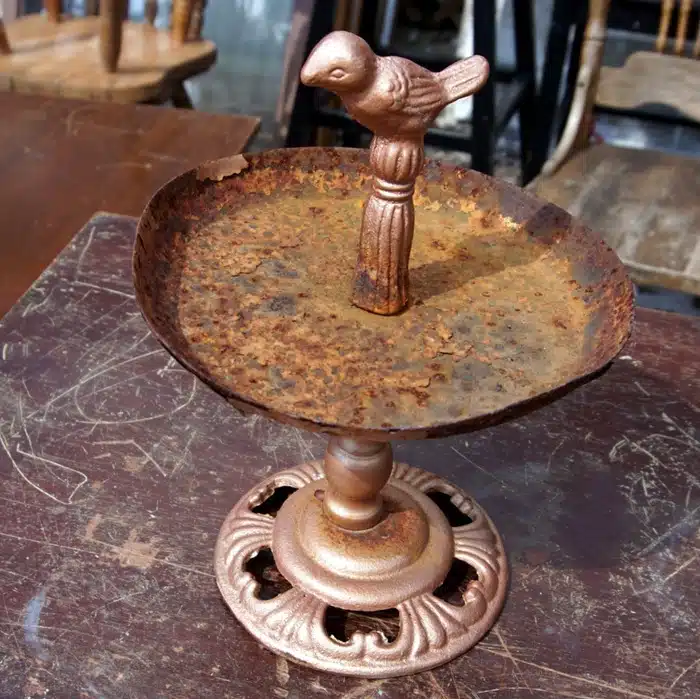 I bought the lopsided bird thingy at the junk shop.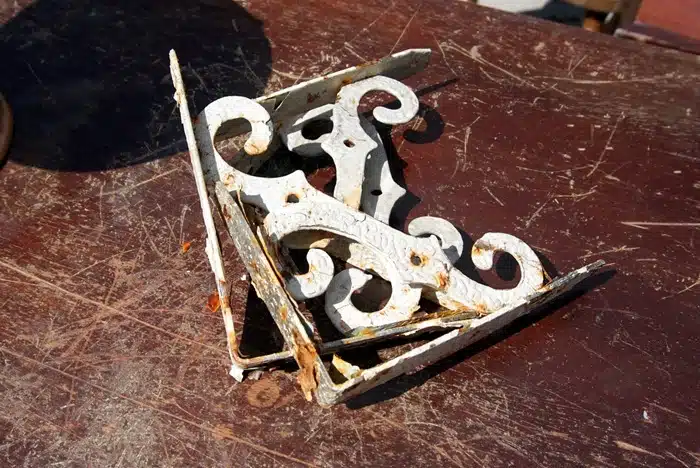 Also the 4 metal brackets.
And since Halloween and Thanksgiving are coming up I have been on the lookout for Fall decorations. This bird house was just too cute.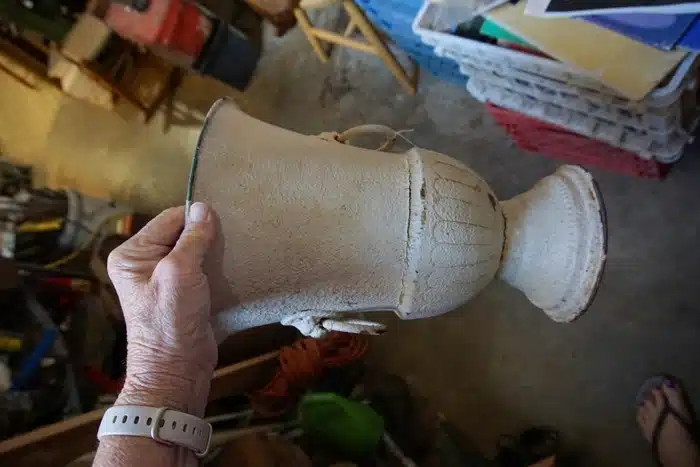 And the urn which is larger than it looks in the photo will be the perfect planter for colorful mums.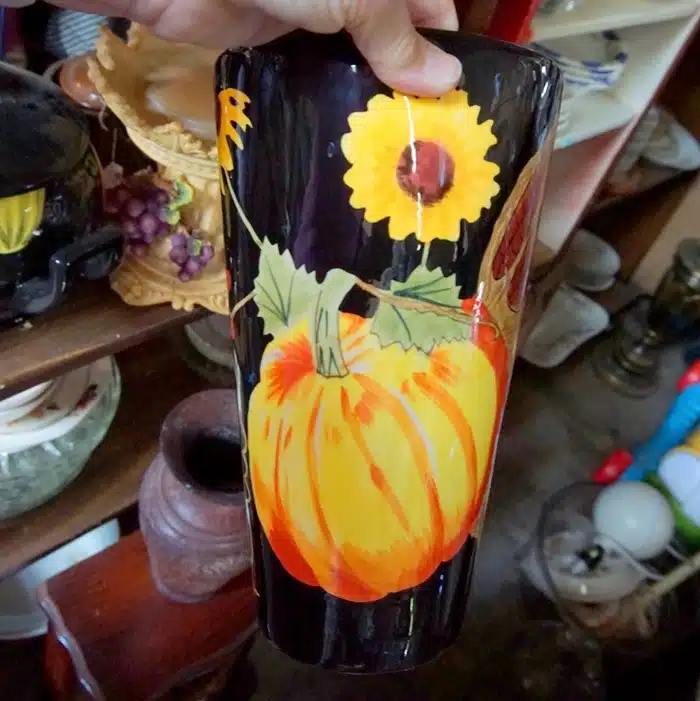 Plus, I found this vase too, all at the junk shop.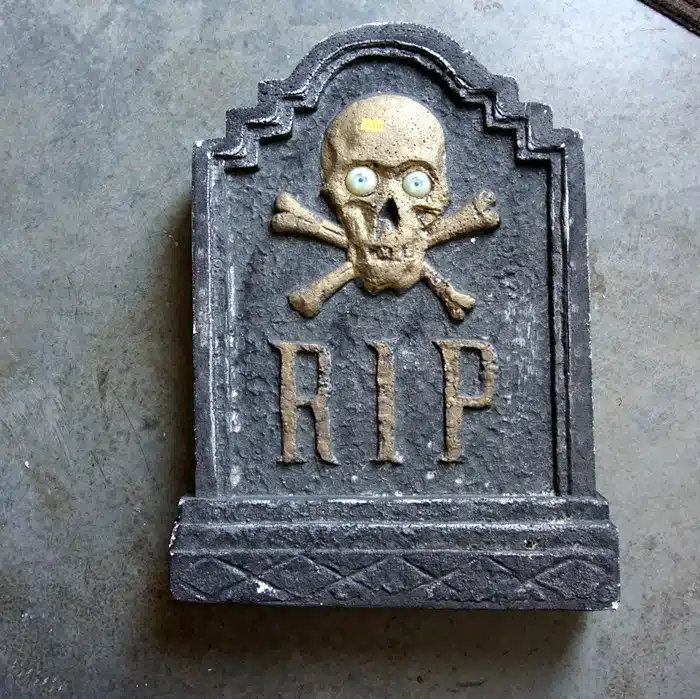 How about the RIP Halloween decor. I found it at Goodwill for $3.99. The eyes are what got me.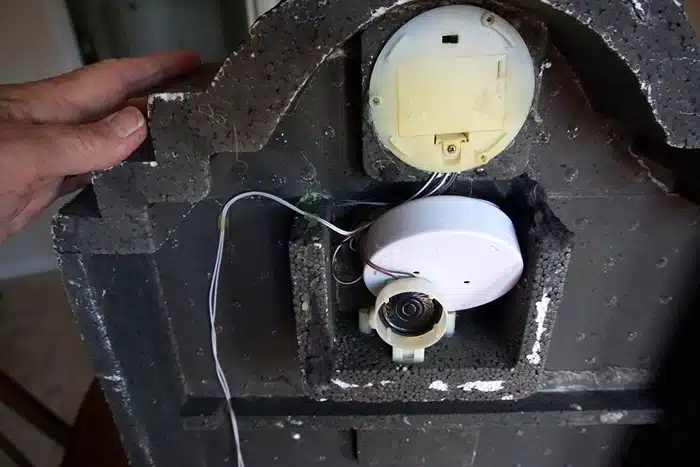 The light part didn't work but I found a work around. I already had the LED light and it fit perfectly into the slot in the back of the RIP sign.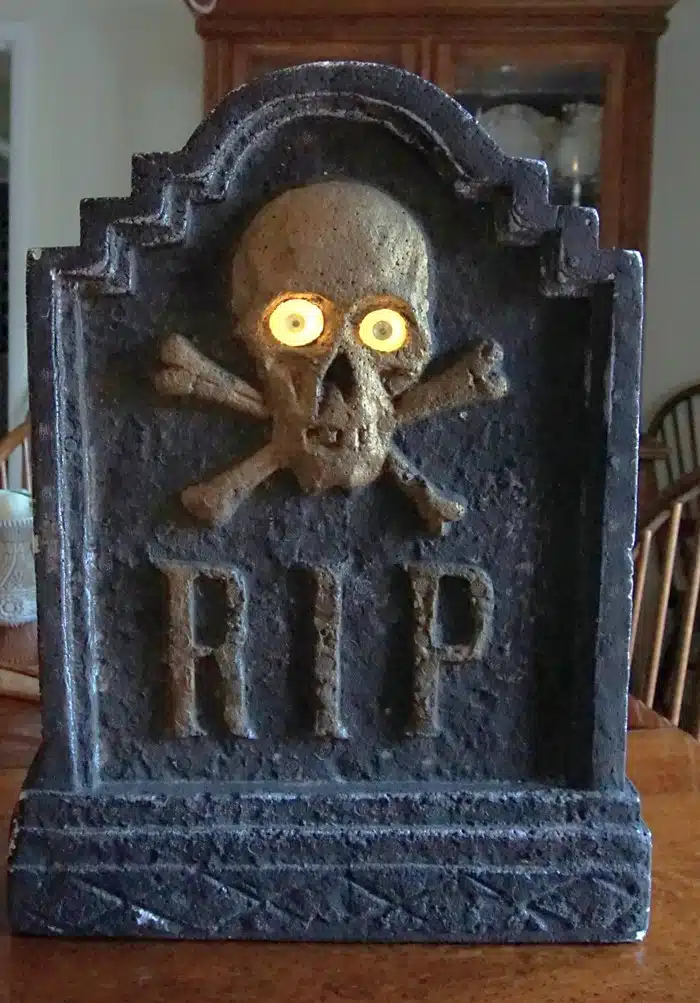 Ta-Dah! I love it. The LED light also has a remote to turn it on.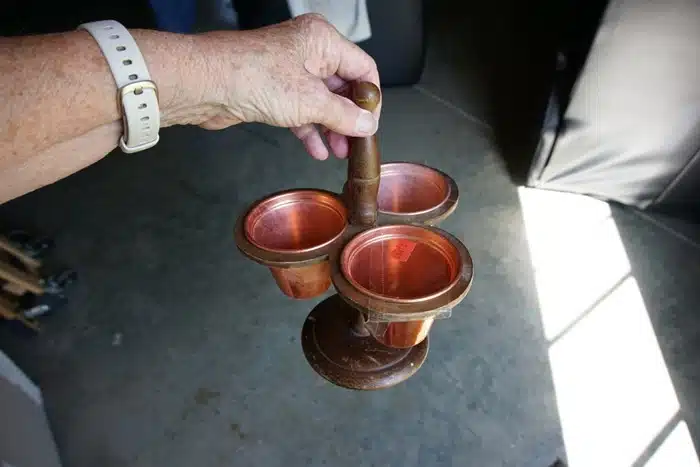 The three dish metal and wood piece came from Goodwill for $1.99. I need upcycle ideas for it.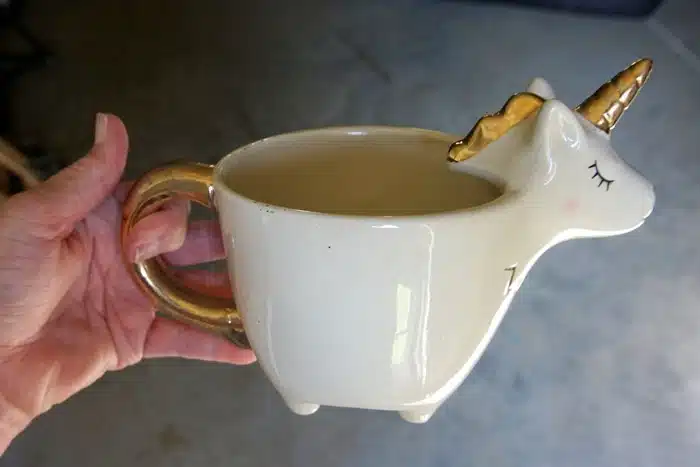 The Unicorn pot came from Goodwill. I plan to use it for Fall flowers or succulents.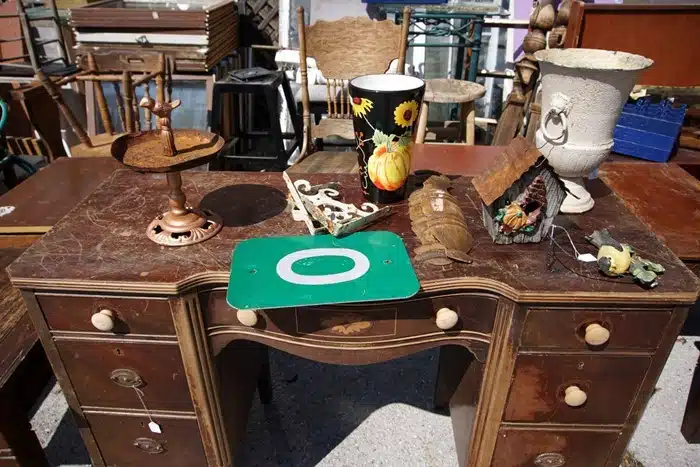 I found a few more odds and ends at the junk shop like the O letter sign I bought because, well, my last name is Owen. It is now hanging in the workshop.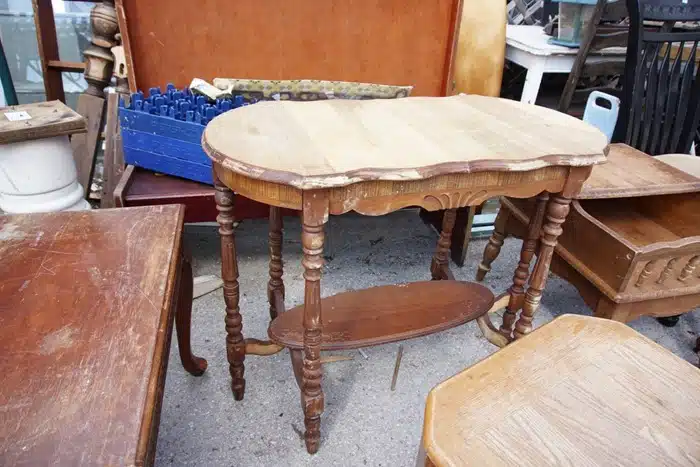 I loved that old table but passed it up.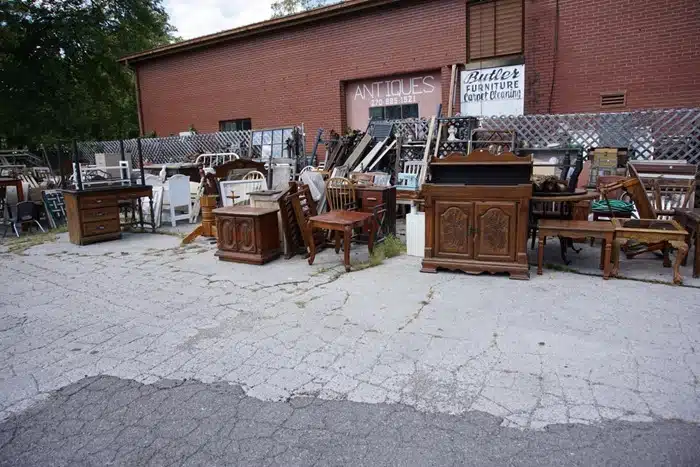 The outside of the junk shop.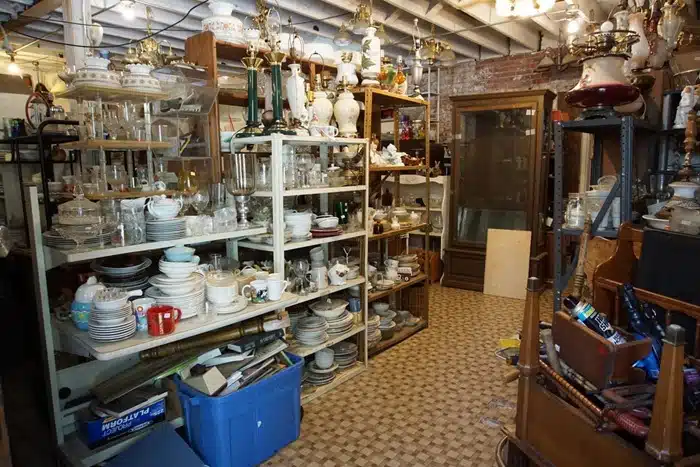 A tiny bit of the inside of the shop.
In case you missed it see fun ways to display real pumpkins here.... 19 Fun Ways To Display Real Pumpkins
Well, that's it. What did you like and what kind of ideas do you have for me? Thanks for being here, Kathy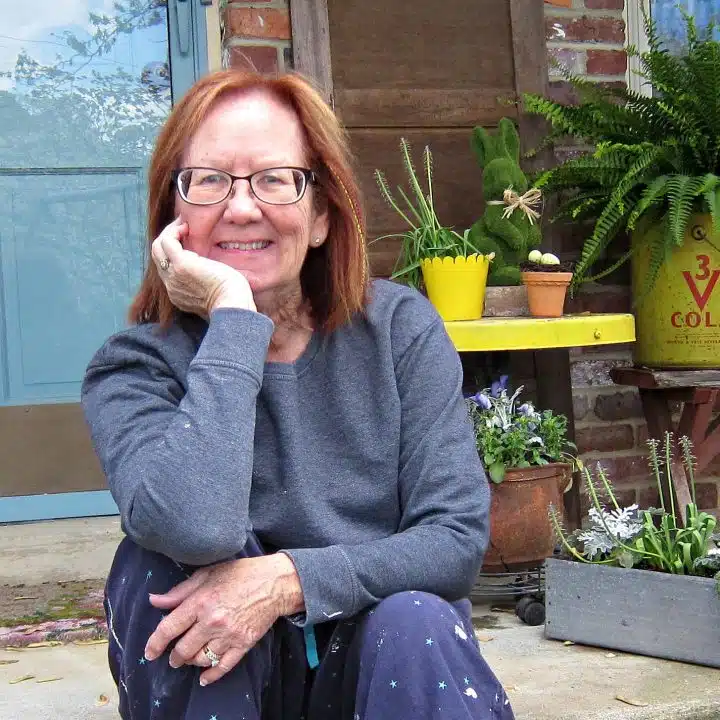 Author: Kathy Owen
Kathy Owen is the founder of the home decor blog Petticoat Junktion where she shares tutorials on painting furniture and upcycling thrifty finds into unique home décor. Her DIY projects have been featured on the Home Depot Blog, Plaid Crafts, Behr Designer Series, and in numerous magazines. Kathy's newest website is HappyHomeDIY.com