If you plan to open a booth at your local flea market, it's essential to research what to sell to make a profit at your stand. What items bring in the most money, while which ones never sell? On a popular online forum, someone asked for advice on the best things to sell at a flea market. Sellers replied with the items that make them the most money.
1. Vinyl Records
People from all generations are interested in collecting vinyl albums, whether to put them on display or to listen to them on their record player. Older, more obscure records will sell for high prices, like Good Luck Charm by Elvis Presley, which could sell for up to $20,000. However, you can sell less rare albums for about $15 to $50.
2. Manual Typewriters
You'd be surprised how many people collect typewriters or want one displayed in their office. While some manual typewriters sell for $30 to $50, others can be worth over $1,000. You will likely find interested flea market shoppers no matter which end of the price scale your typewriters are on.
3. Tools
People love picking up used tools at flea markets to save cash. If you buy tools in bulk and sell them for a profit, you'll have many happy customers and a fat stack of money by the end of the day.
4. Pet Houses
Did you know a brand new high-quality doghouse costs around $400? If you buy an older dog house and freshen it up with some fresh paint, you can sell it for a pretty penny and make a considerable profit.
5. Vintage Comic Books
Comics collectors search high and low for more comics at shops, flea markets, and bazaars. Vintage comic books from before the 1990s are the most profitable, especially if they're in mint condition.
6. Magician's Books
If you get your hands on a book of magic tricks written by an obscure magician, you can often sell it to make a good chunk of change. Magic collectors frequent flea markets to search for books on performing magic and card tricks to add to their collections.
7. Mahjong Tiles
This Chinese tile game is a collector's delight. You may not know that vintage and antique Mahjong sets are worth a lot of money. They can sell for prices from $100 to $1000 if you're lucky.
8. Military Equipment
People love collecting old military equipment, meaning you can sell it for good money. For example, if you visit a surplus military supply store, you can often buy in bulk and sell items for a profit at the flea market.
9. Automobile Parts
Everyone handy enough to fix a car constantly searches for affordable used auto parts. Because they're in high demand, you can buy used parts and sell them for a profit to make some cash.
10. Firearms Manuals
Americans love learning about guns, which is part of why firearms manuals always sell well at flea markets. If you get your hands on manuals for older or more obscure weapons, you can sell those for even more. Source: Quora.
These Purchases Were Worth A Lot
Not a thrift store shopper? Maybe you should be. Join the league of thrift store lovers who have found cool and often expensive things like rare paintings, vintage clothing, and Renaissance-era furniture.
10 Cheap Thrift Store Purchases That Were Worth A Lot Of Money
Flea Market Shopping Tips
Are you searching for one-of-a-kind items at rock-bottom prices? If so, flea markets are a treasure trove of vintage finds and quirky pieces. Yet, as with any shopping trip, several mistakes can turn your ideal flea market haul into a nightmare.
10 Flea Market Shopping Tips You Need To Know Before You Go
Nashville Flea Market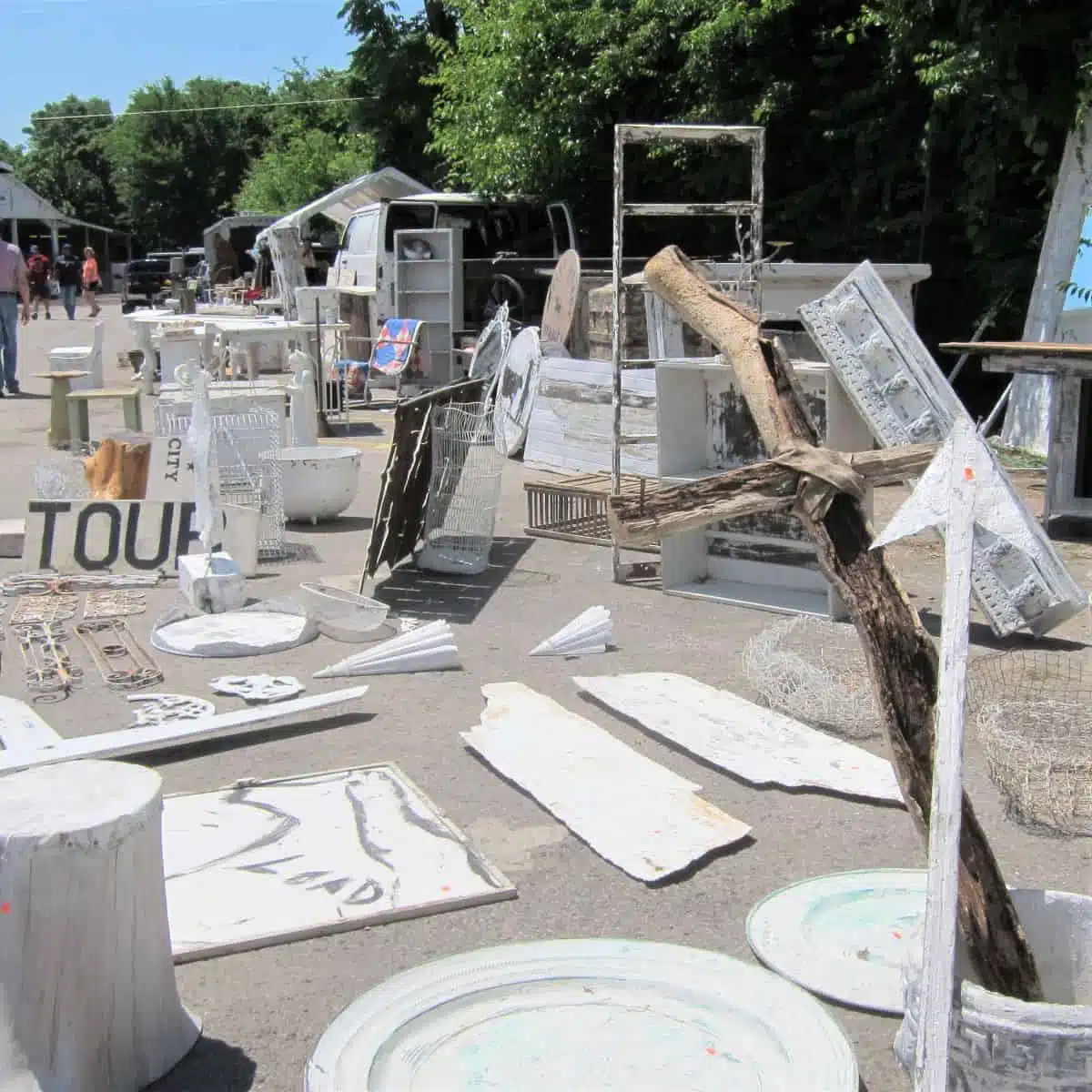 The 2023 Nashville Flea Market is open one weekend a month. The market is a great place to find just about anything and should top your list of things to do in Nashville! All the information including shopping trip photos from the new location, vendor information, dates and times, and cool things found at the market is right here.
Nashville Flea Market Dates And Times 2023: What To Know Before You Go