I often get some really nice stuff at my favorite online auction but sometimes I really have to pay for them! I bought 3 great, great, cedar chests on Thanksgiving Day. The prices were above my usual budget but they were still a deal. Just take a look…..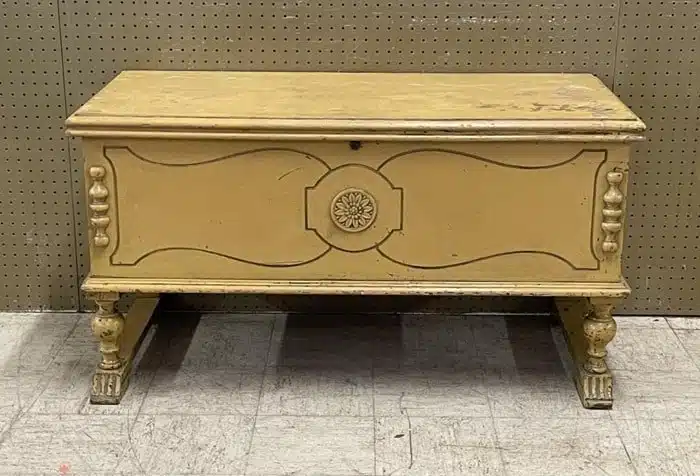 My favorite thing about two of the cedar chests are the legs or pedestal type legs, stands, whatever you want to call them. This one has a nice wood flower applique and lots of carved details.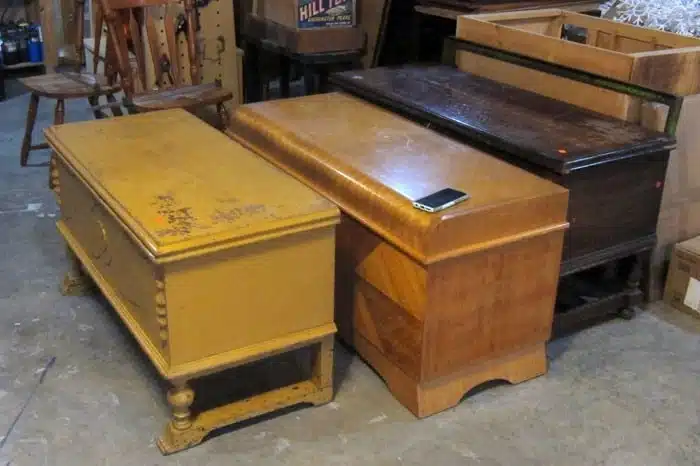 These are the three cedar chests after we got them home to the workshop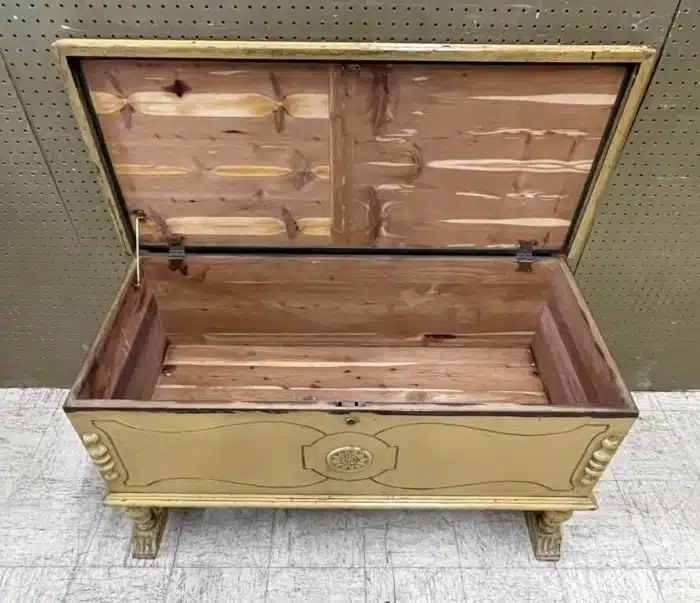 The inside of the "flower" cedar chest is almost perfect. There are no markings or stamped manufacturers name on this chest. I love it though. It measures 42 inches long 23 inches high and 19 inches deep. I plan to paint this one and keep it for myself. I paid $82.50 for this one including the buyer's fee.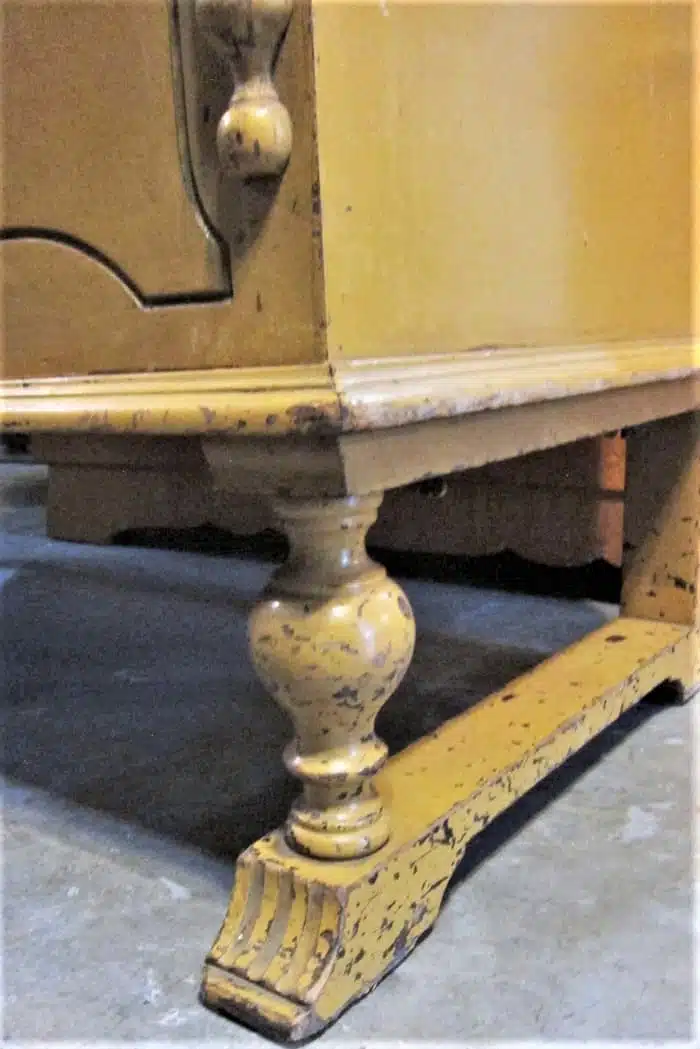 It is a bit scuffed up but I sure love the raised look of this cedar chest.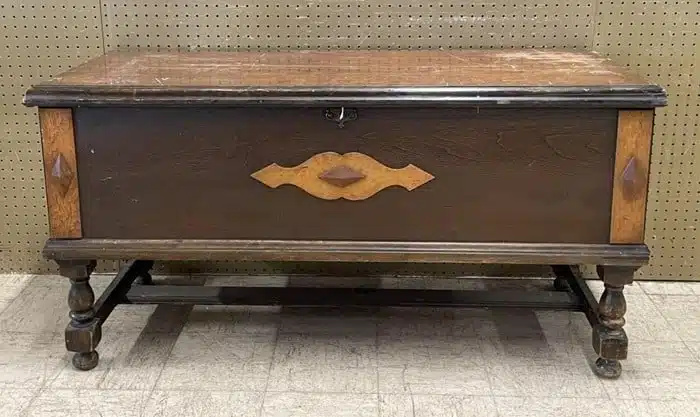 The second cedar chest is also on pedestal legs or whatever you call that bottom. I would really like to restore this one instead of painting it but not sure how to do it. I may take it to the shop where I have my booth and get the ladies there to work on it because they are pros!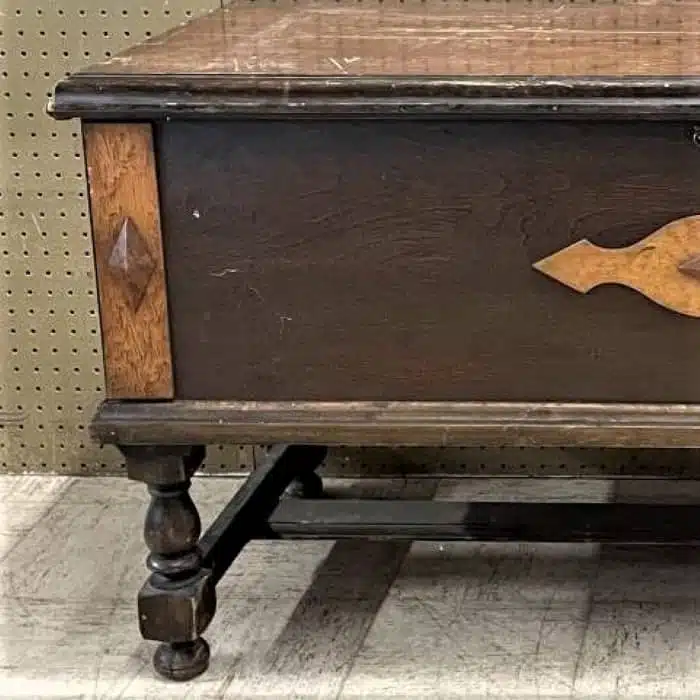 I love the inlay on it and I paid $$77.50 for it including fees. This cedar chest is almost 48 inches long.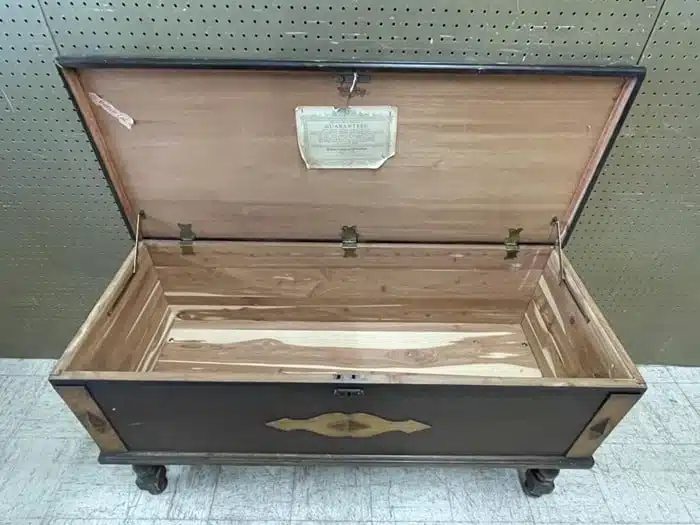 The inside is in great shape.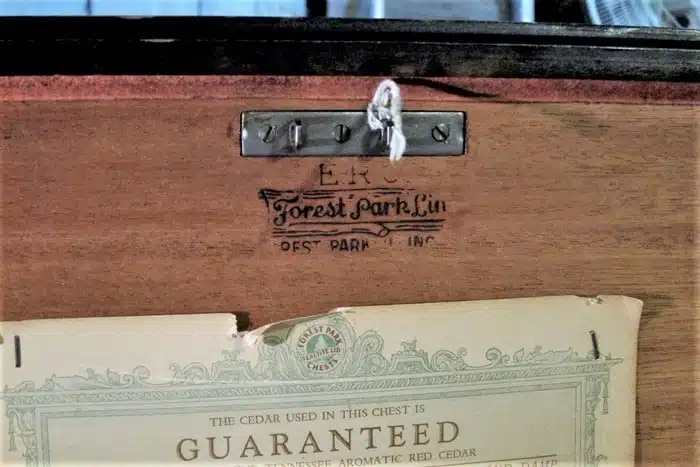 It was manufactured by the E. R. Company probably in the 1950's (could be as early as the 1920's) and it is the Forest Park Line. The company was based in Chicago then moved to Forest Park.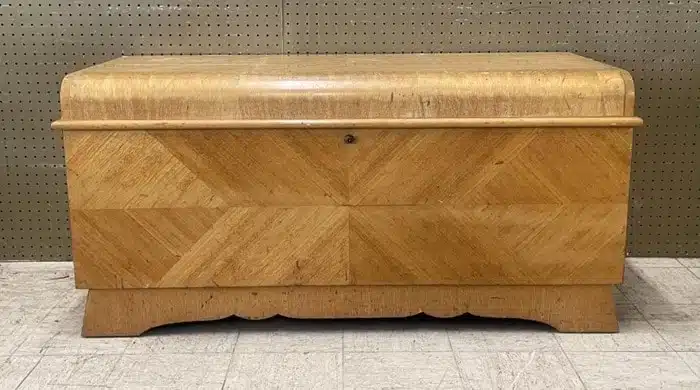 This waterfall chest is by Lane.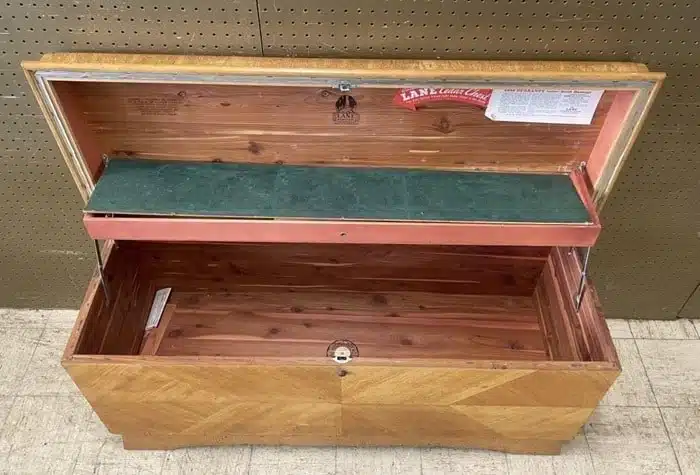 The inside is in great condition and has the tray! I paid $66 for it.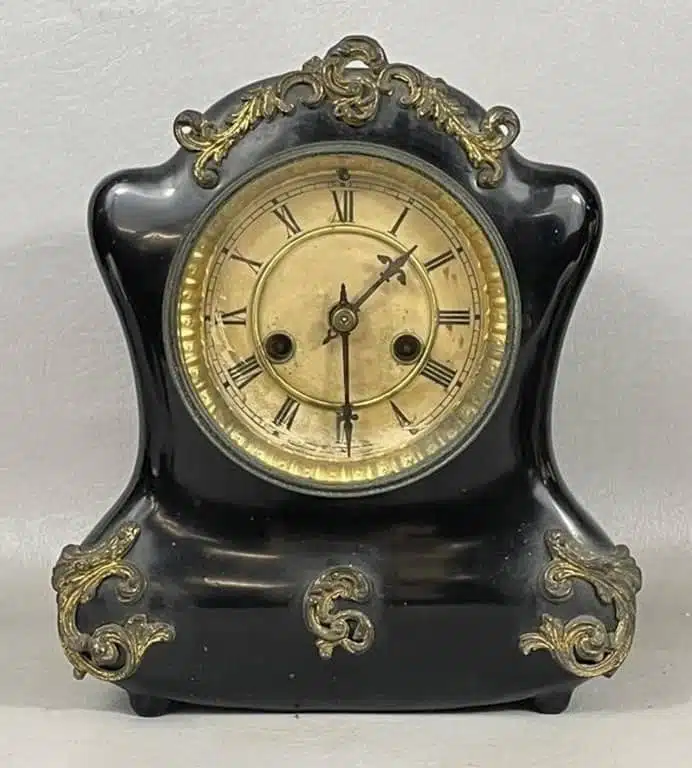 I bought the antique mantel clock for $20. I haven't checked to see if it works but I love how it looks. It didn't come with the winding key but I have one in my stash.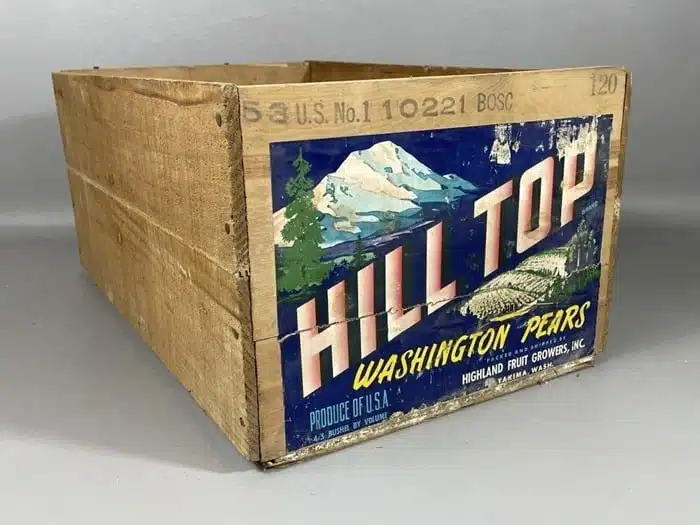 The Washington Pears fruit crate was $12.
That's it for my auction haul. What do you think? I plan to keep both of the pedestal style cedar chests for myself. I love them and those styles are hard to come by. The Waterfall chest will be painted and I need color ideas.
Leave a comment if you have time and thanks for being here, Kathy
Author: Kathy Owen (Petticoat Junktion)
Kathy is the founder of PetticoatJunktion.com, a home décor blog focused on repurposing and upcycling furniture, old hardware, rusty stuff, and thrifty finds into unique home décor. Kathy's projects have been featured on the Home Depot Blog, Plaid Crafts, Behr Designer Series, and in numerous magazines. Read more about Kathy here.