Time to check out my junk treasures from the past week or two. I made trips to My Favorite Junk Shop and several thrift stores, plus I bought a few awesome things from the online auction.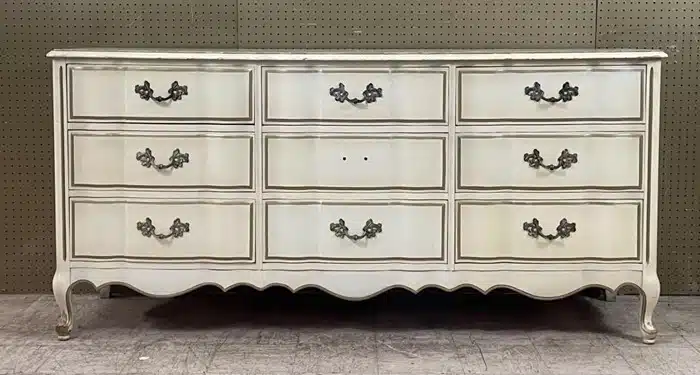 My best deal was this French Provincial dresser for $25. I bought it at the auction. The dresser is beat up on the top and one drawer pull is missing but that shouldn't be a problem. I plan to paint the dresser turquoise and I have a big stash of French Provincial drawer pulls so hopefully I have one to replace the missing pull.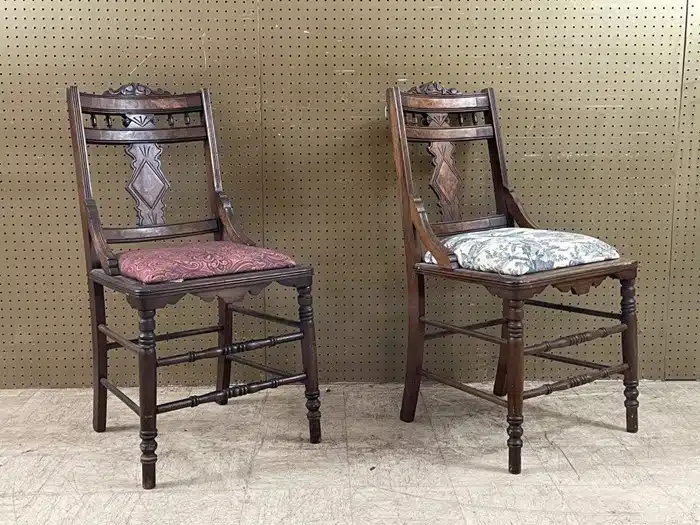 Aren't these two Eastlake-style chairs gorgeous? I paid $16 for the pair. No, I will not be painting them. I'm taking the chairs to the shop to sell them as is.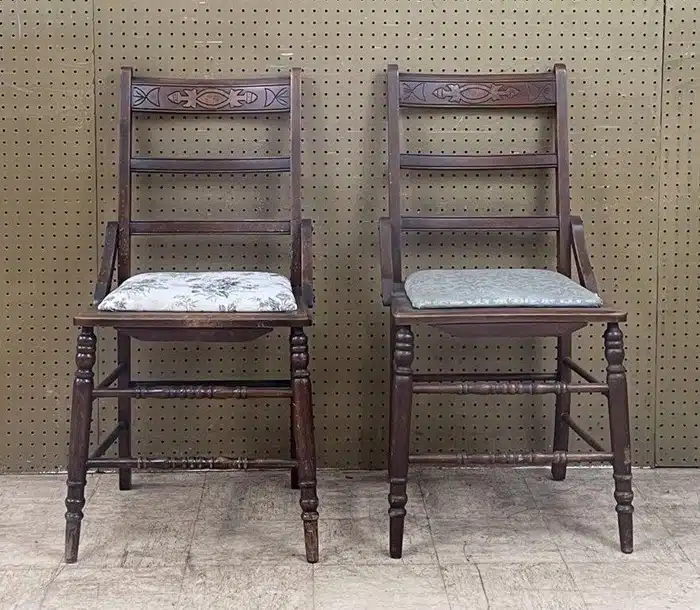 I also got this fabulous pair of chairs at the auction, for $12.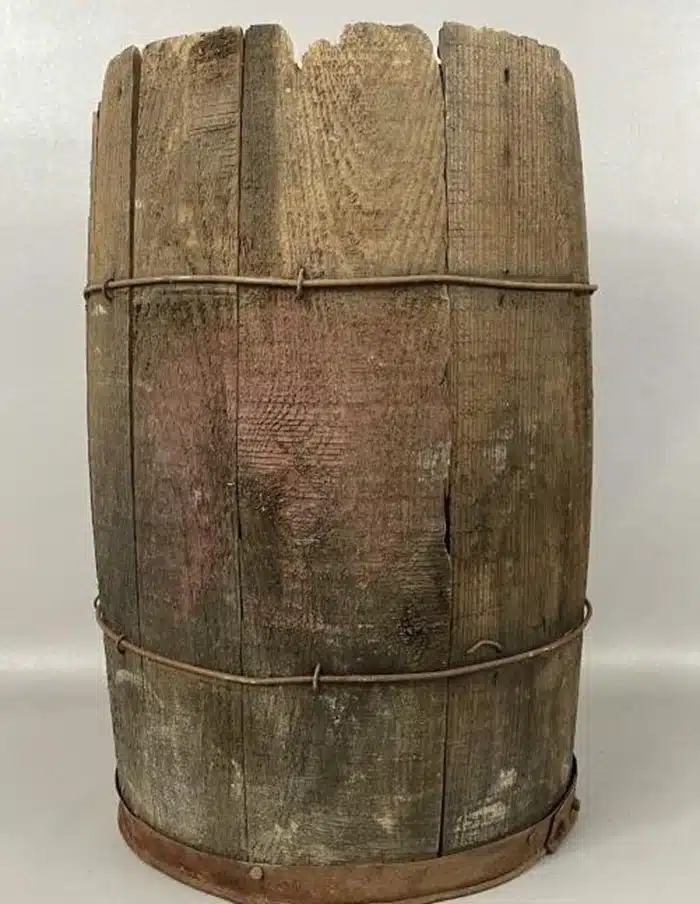 The antique nail keg came from the auction too but I forgot how much I paid for it.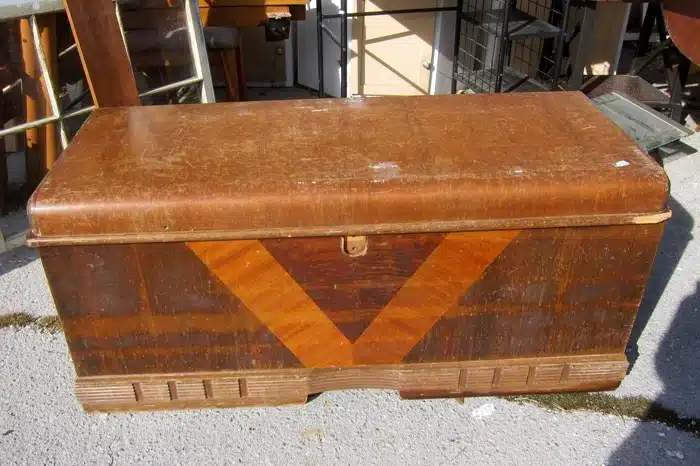 I bought the cedar chest at My Favorite Junk Shop for $40. I love the detail on the bottom. It will look great painted and distressed.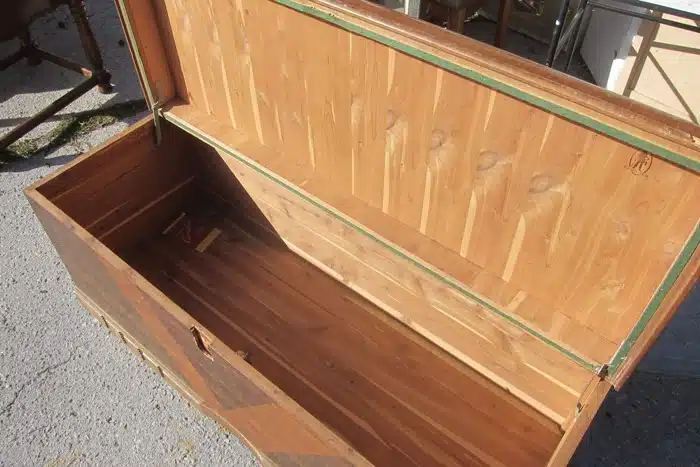 The inside is in great shape too.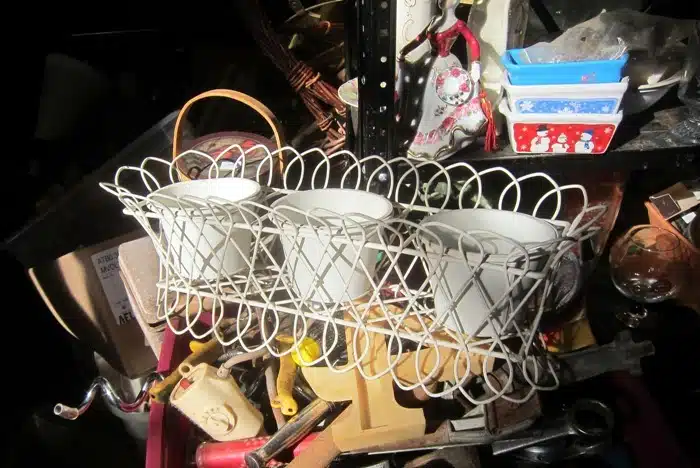 I got the metal planter with the three pots at the junk shop.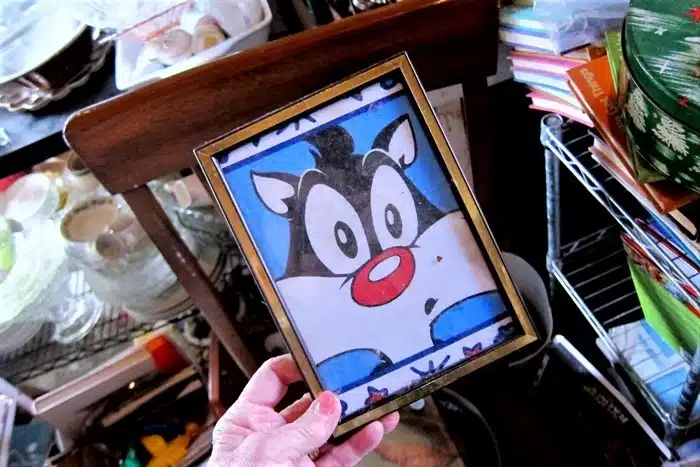 And I'm a sucker for whimsical things like "the putty cat" or "Sylvester" framed picture.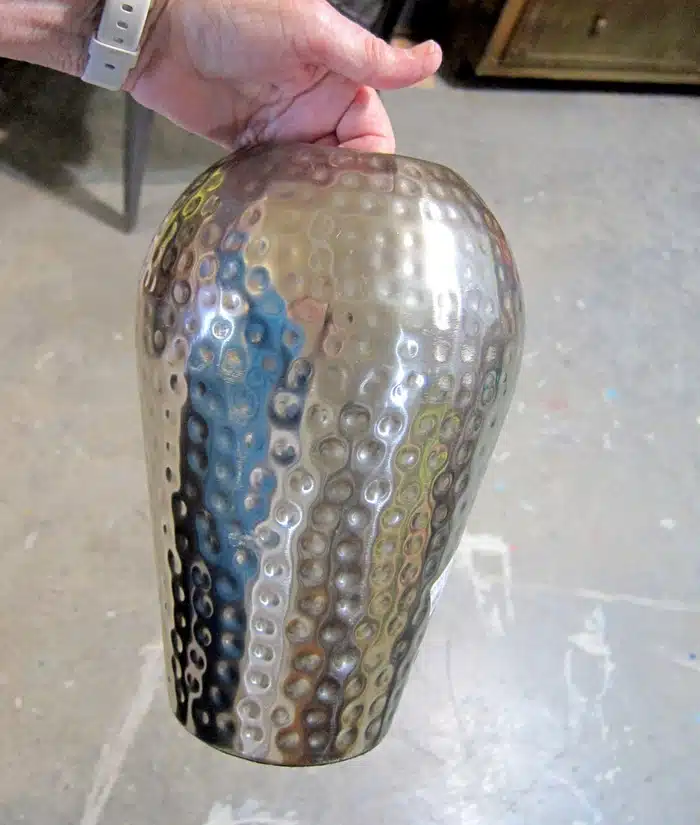 I got this vase at a local thrift store for $1.98. A deal.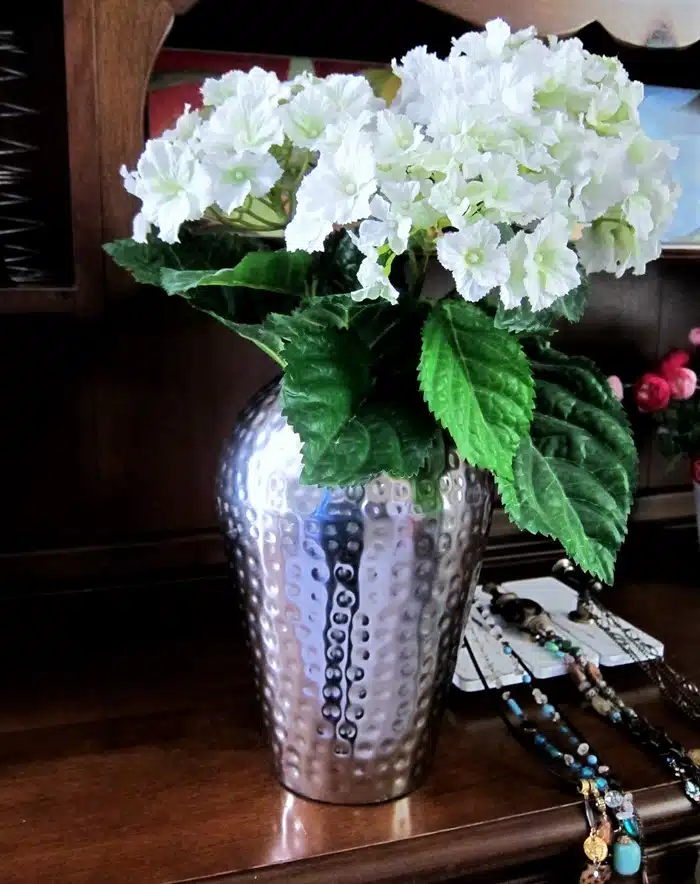 I switched my artificial hydrangeas from the turquoise vase to this one. Now I just have to find a spot for the vase and flowers.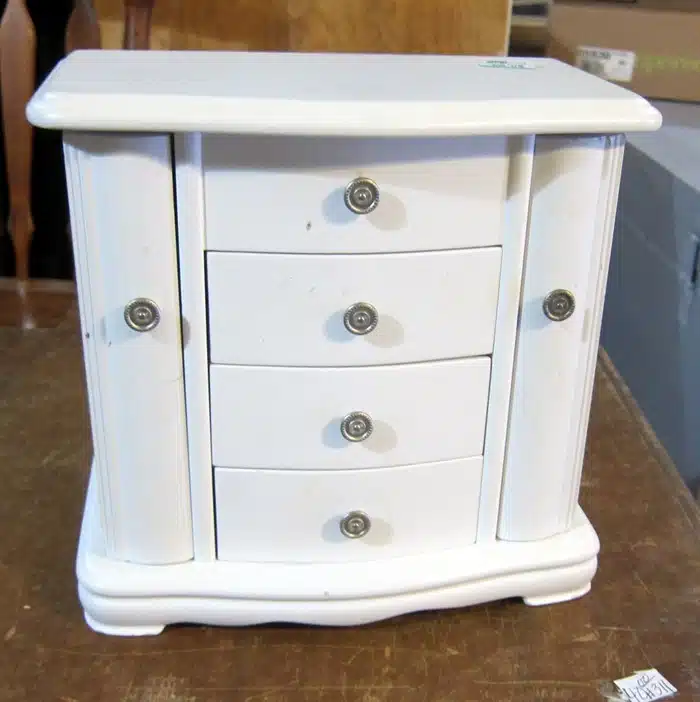 I paid $6.98 for the jewelry box at the thrift store. A little over my budget but I plan to use it in my booth to display jewelry for sale.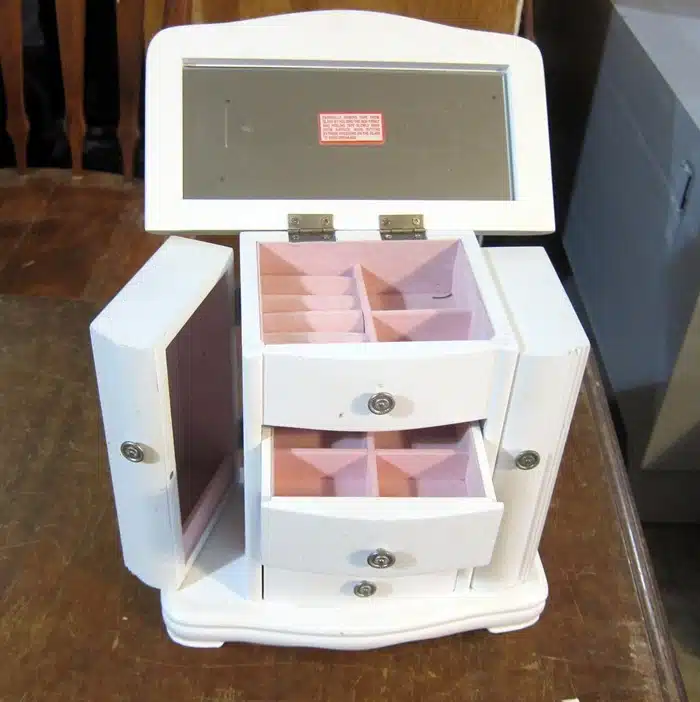 I have a lot of junk jewelry and costume jewelry in my stash and I decided I might as well sell some of it.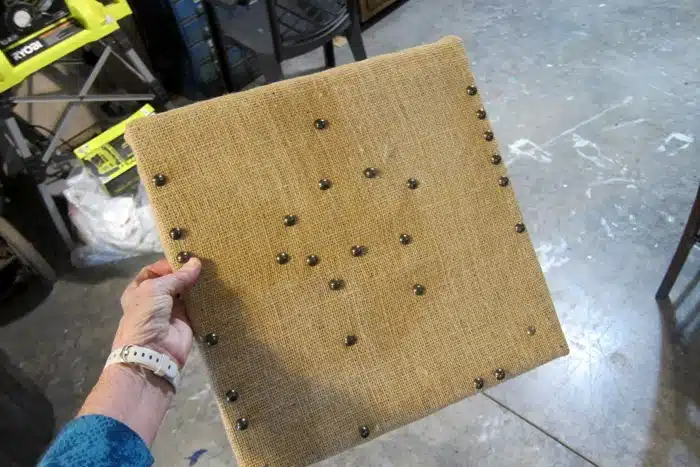 I also got this burlap-covered canvas for $1.98. It was my day for deals at the thrift store.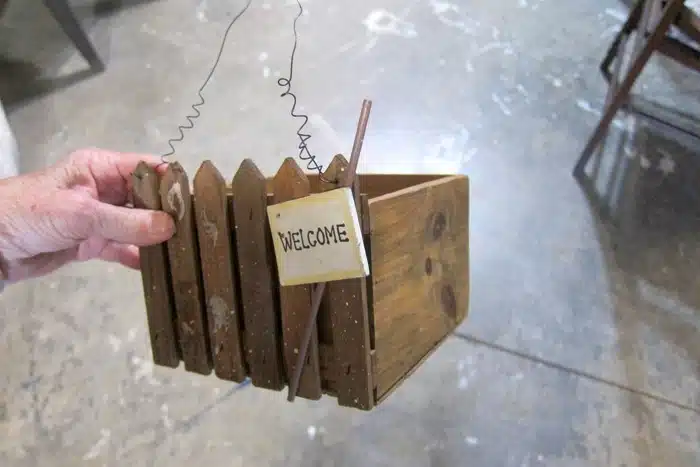 The "welcome" box we $.99. Another deal.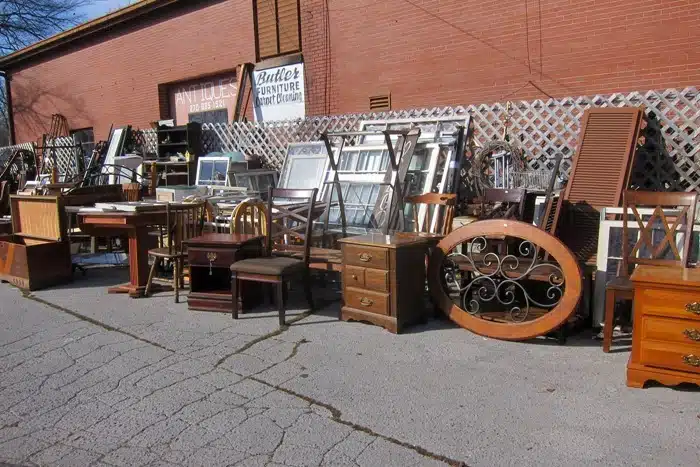 So, what did you like the best? I don't know if my favorite is the French Provincial dresser or the cedar chest. Leave a note if you have time and thanks for being here, Kathy
Video from the junk shop.....
Junk Shop Tour
Author: Kathy Owen (Petticoat Junktion)
Kathy is the founder of PetticoatJunktion.com, a home décor blog focused on repurposing and upcycling furniture, old hardware, rusty stuff, and thrifty finds into unique home décor. Kathy's projects have been featured on the Home Depot Blog, Plaid Crafts, Behr Designer Series, and in numerous magazines. Read more about Kathy here.