DIY Spray Paint Project
I used Rust-Oleum spray paint to beautify these decanters.
Ok, maybe they aren't exactly decanters but since this is a family blog I prefer to use this term.
I purchased several of the glass decanters at the Nashville Flea Market last month.
On the last day of the market you can get some really good deals.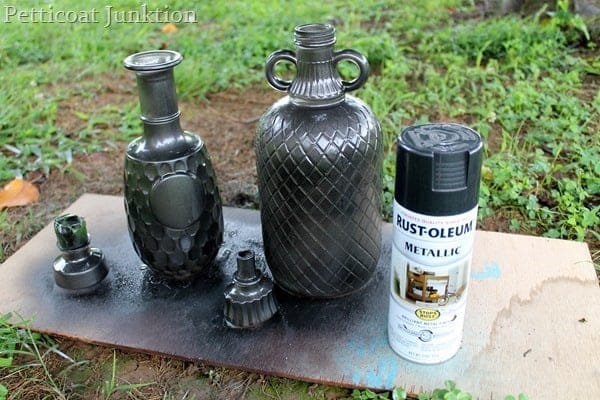 I used Rust-Oleum Black Night Metallic on a few of the pieces.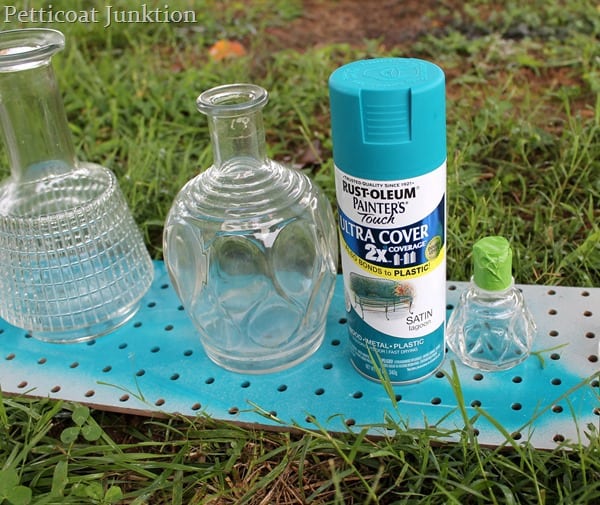 And on the others I used Rust-Oleum Satin Lagoon.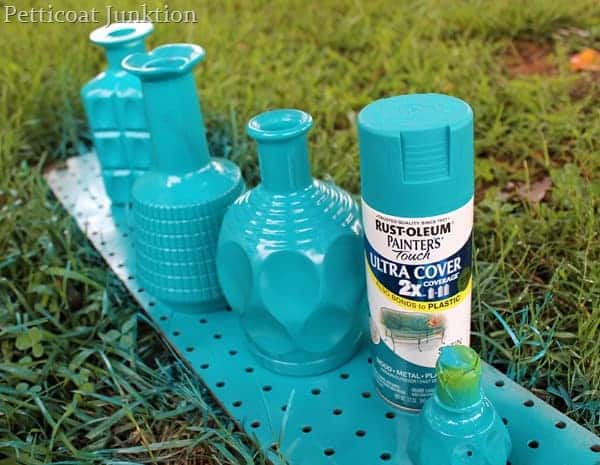 I love the satin lagoon.
The knobs on my Nautical Makeover are satin lagoon, my detailed picture frames are satin lagoon, and my faux mirror with frame is sprayed with satin lagoon.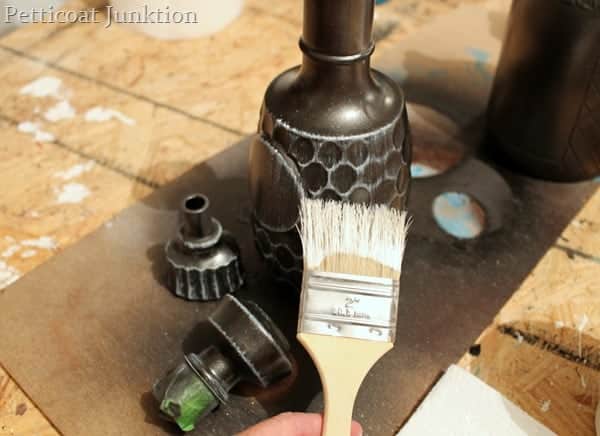 Of course I really like the Black Night Metallic too. It's closer to a dark, dark, gray than black.
After the spray paint was dry, I dry brushed white paint on the raised details.
To do this you need to get paint on your brush then dab basically all the paint off on a paper towel. Your brush must be very dry.
Then just swipe it over the details until you get the look you want. Trust me…..you'll be surprised how easy it is!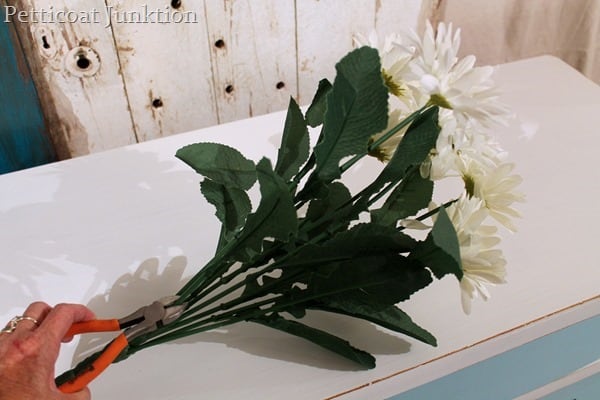 The flowers came from Hobby Lobby. I cut them apart with wire cutters.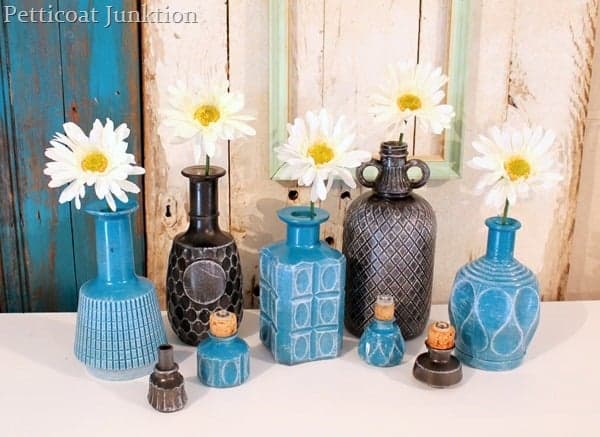 I love the contrast of the white with the dark bottles.
It's cute to put a small flower in the decanter stoppers also, but it was a little much for this display.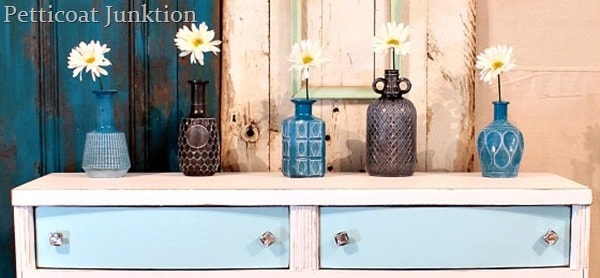 smiling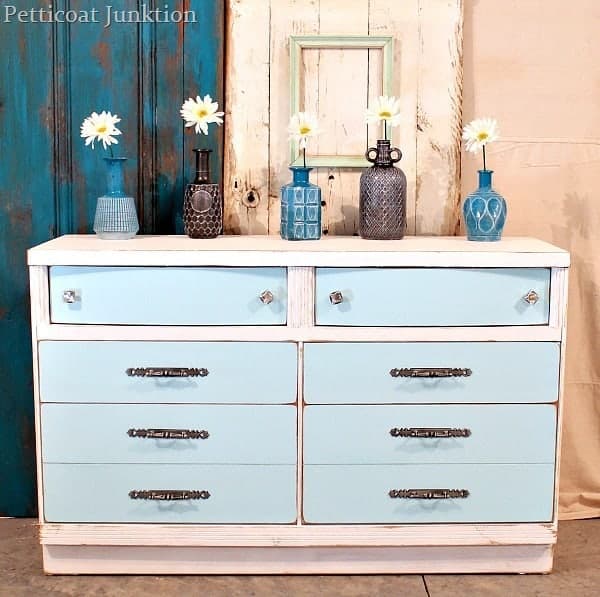 They looked great with my Aqua and White furniture makeover
Do you like the colorful decanters? Or do you prefer the clear glass?
Did you know you could spray paint glass?
You can leave a comment below.
If you don't have a blog….that's ok…you only have to leave your name (first name is ok) and your email address, then your comment. Your email address will not be shown on my blog. It is to prevent spammers from leaving comments.
Thanks for stopping by and have a great week,
Kathy
linking to these parties….
Thrifty Décor Chick…..Funky Junk Interiors…….
Savvy Southern Style……..Diy Showoff…….Shabby Creek Cottage
get free updates from Petticoat Junktion…