We went to an auction on Sunday afternoon and came home with a truck full of stuff. No furniture but that's ok. I am furniture happy right now. I took a really short video showing a little of the auction for those of you who  haven't been to an auction before. Hope you take a look at it!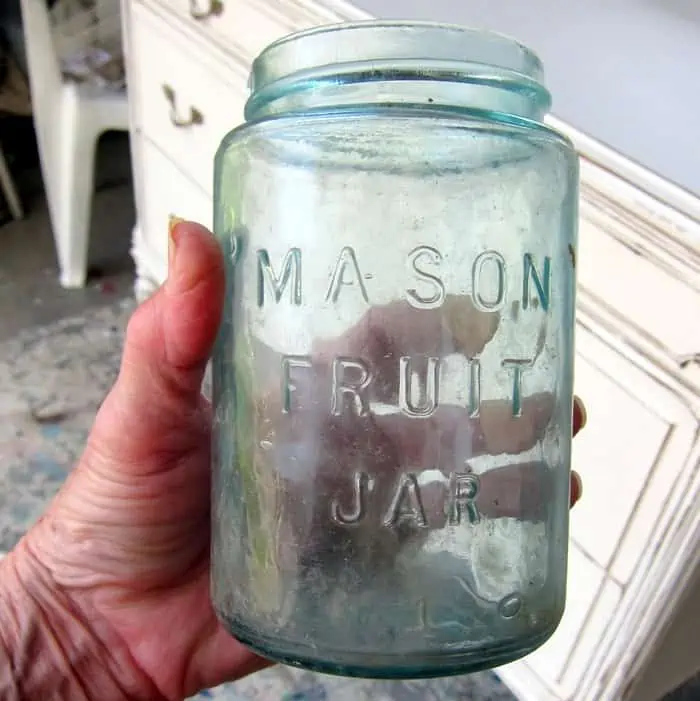 The blue antique Mason jar is one of my favorite buys. I can't find a jar online similar to this one so don't know the age of it.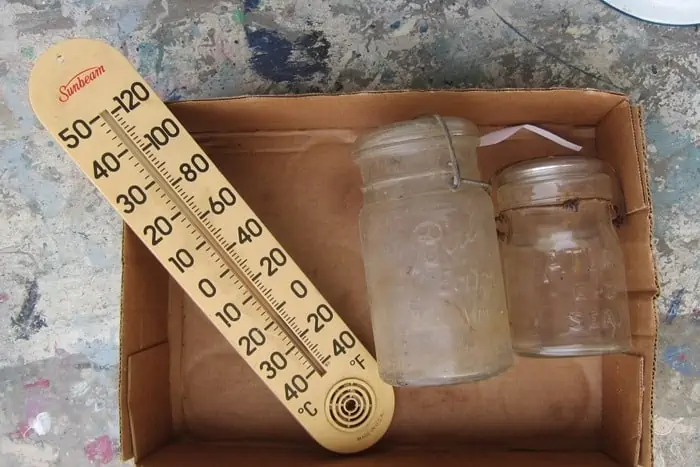 Two Ball jars with glass lids and wire closures. And the thermometer is plastic and it is still intact.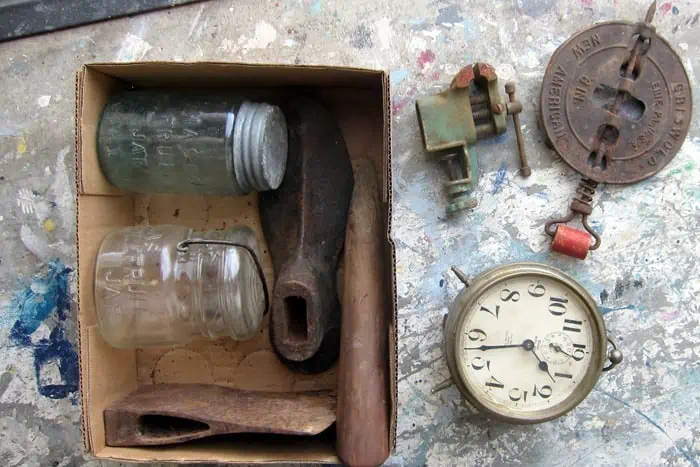 This box lot shows the blue Mason jar from my first photo with the metal lid on it. I had the lid in my stash and I put the lid on to see if it fit the jar. You can see I got all kinds of things in that box lot. I really like the green clamp.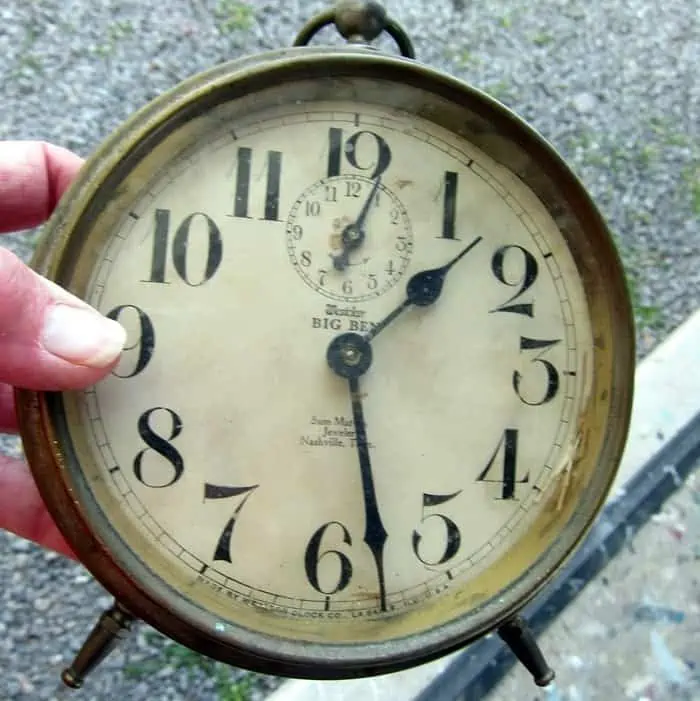 The Westclox Big Ben clock is working but not correctly. It keeps loosing time and the case is also really rusty. It is still a cool piece just to display. If it ever quits running….the ticking is loud and driving everyone crazy. It is in the workshop right now. I'm hoping it will wind down soon.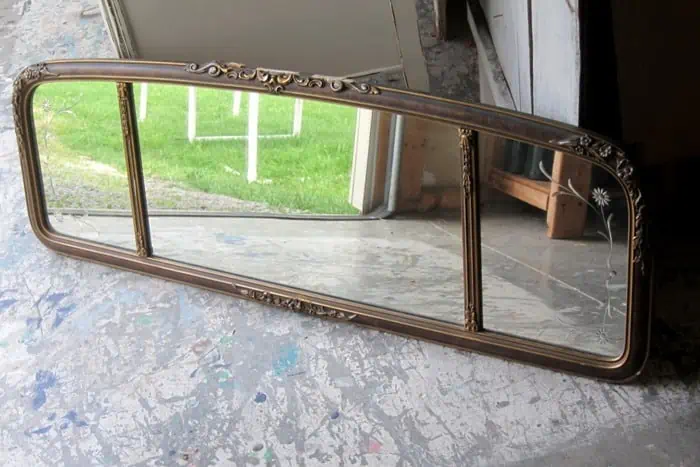 I love the mirror and plan to keep it for myself. Not sure where I'm going to hang it yet or if I will paint it.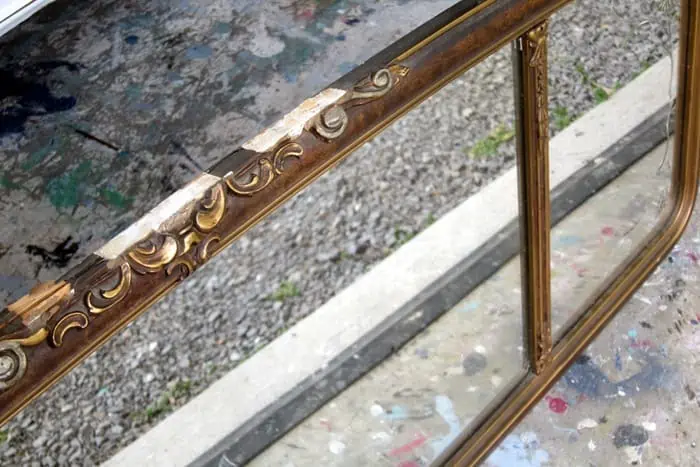 I probably will paint it because some of the detail on the top middle is damaged or missing.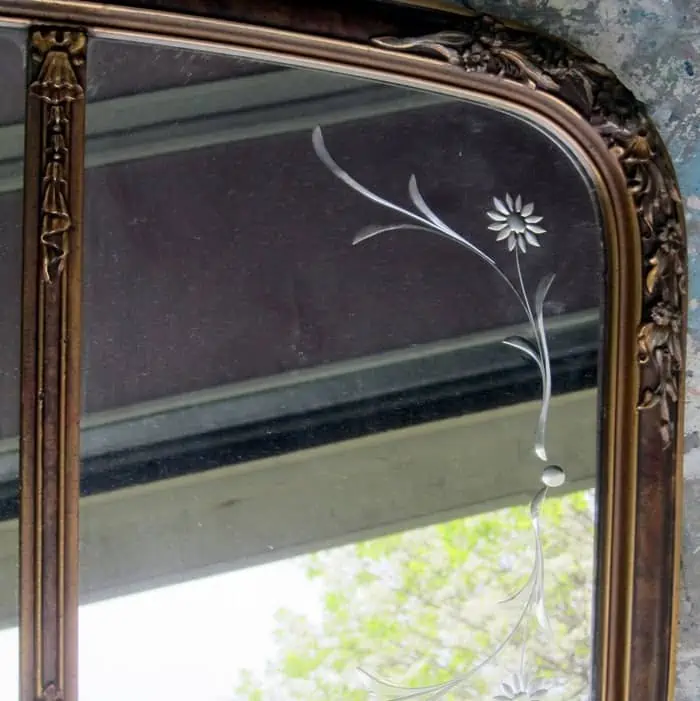 The mirror isn't cracked or broken and it has the pretty flower design on the two end mirrors.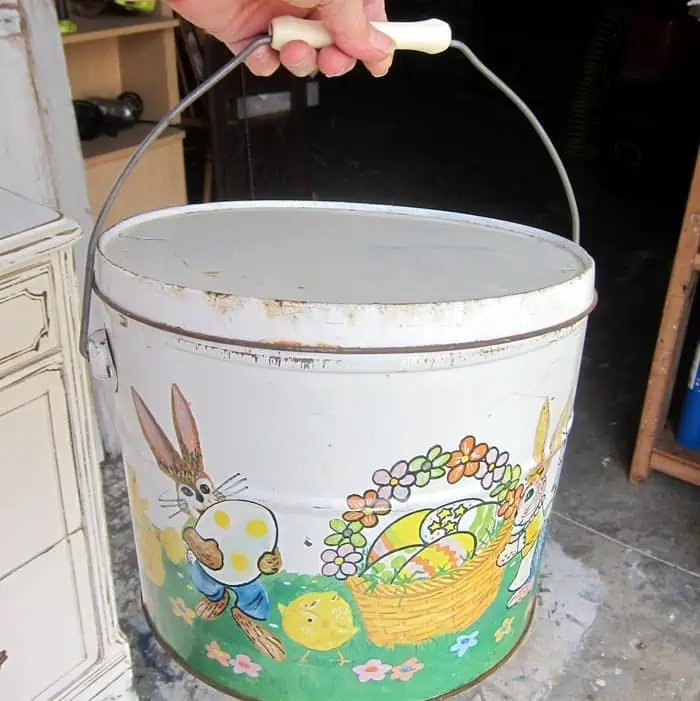 I would have fell in love with the Easter tin even if it wasn't Springtime. The bucket is really large too.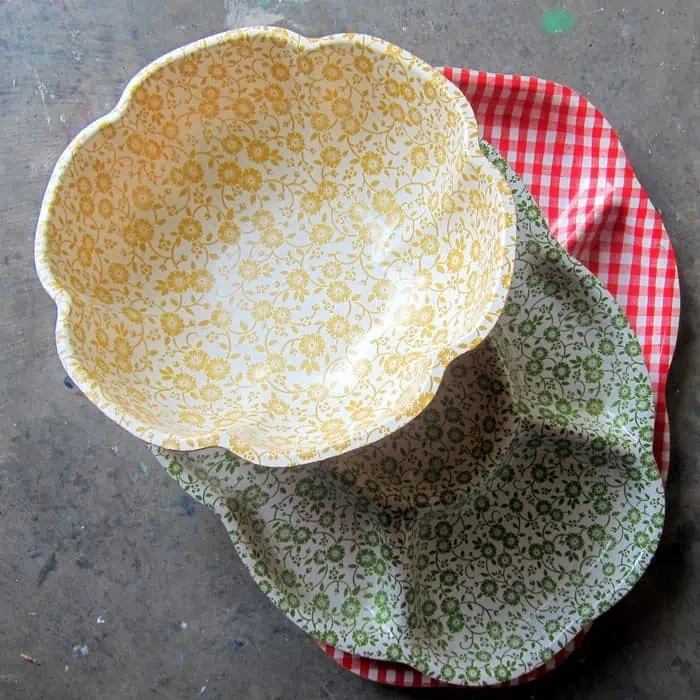 The hubby got the three colorful plastic trays in one of his box lots.
I have a thing for old iron brackets and I bought a box lot that has two matched pairs then two odd balls.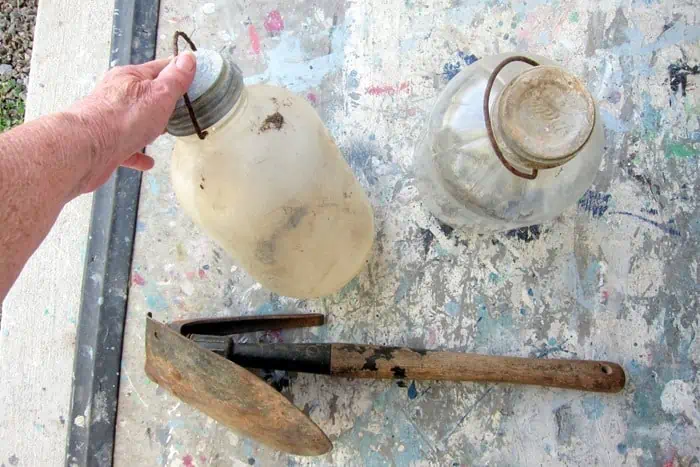 Two gallon size Ball jars with lids. Someone is going to be busy washing stuff. Then a friend didn't want the folding trench shovel that came with one of his auction box lots so I got it. Take a look at just about a 40 second video from the live auction below then view the rest of my auction buys.....
Scenes from a Live Auction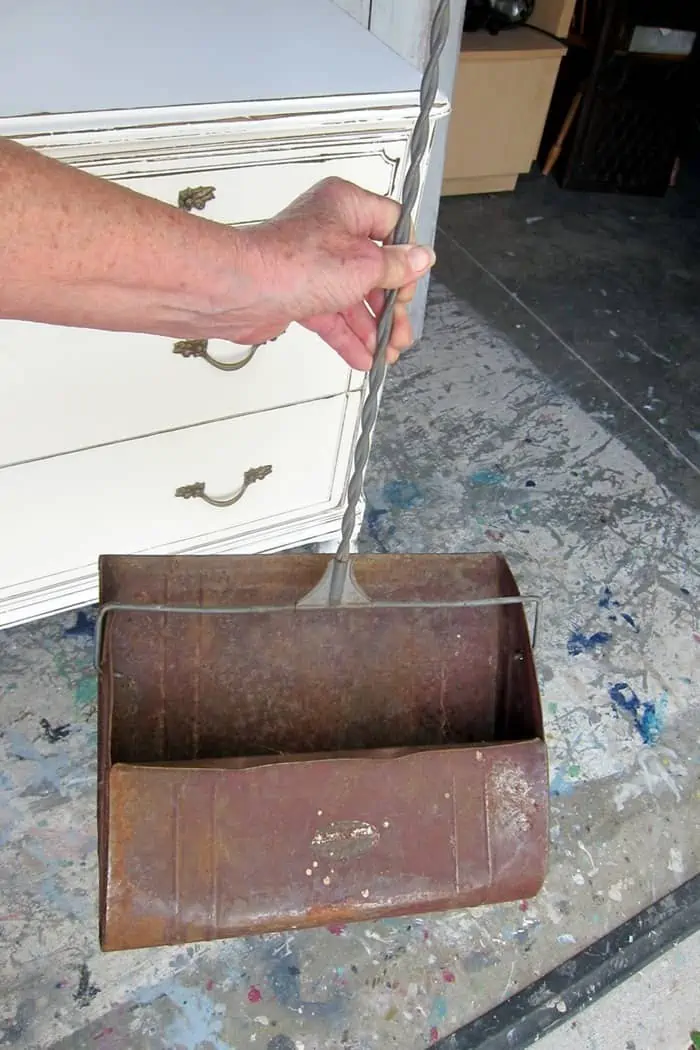 Also loving this dust pan with long metal handle. It might turn become a wreath!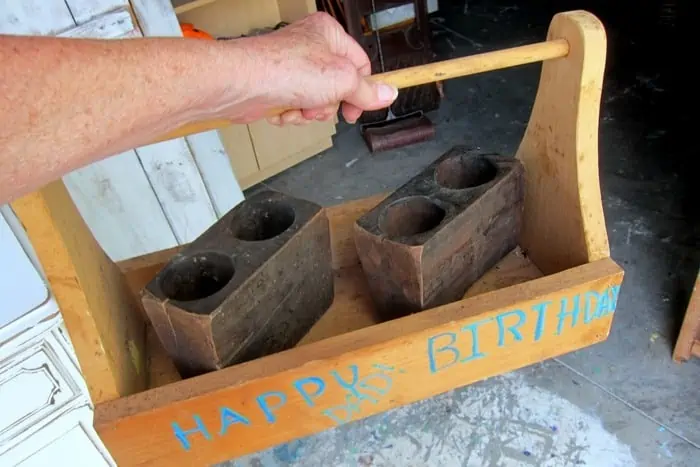 The tool caddy will get a paint job and the two wood candle holders will be used in a display someway.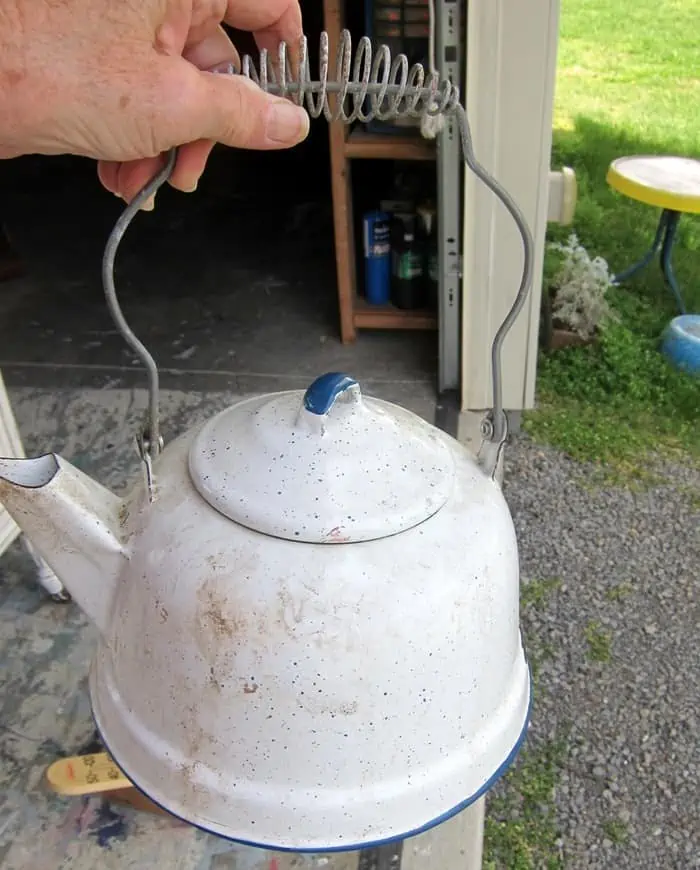 The white teakettle with blue speckles in one of my favorites of the lot.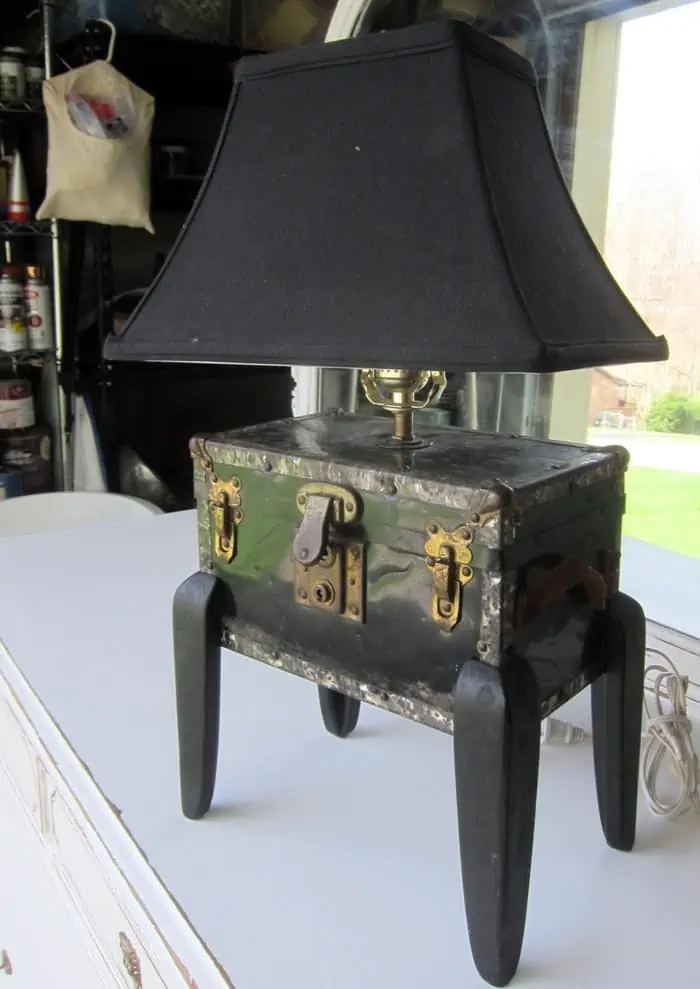 The lamp was the most interesting buy of the day. It of course is homemade but the trunk part is actually a doll trunk made around 1920.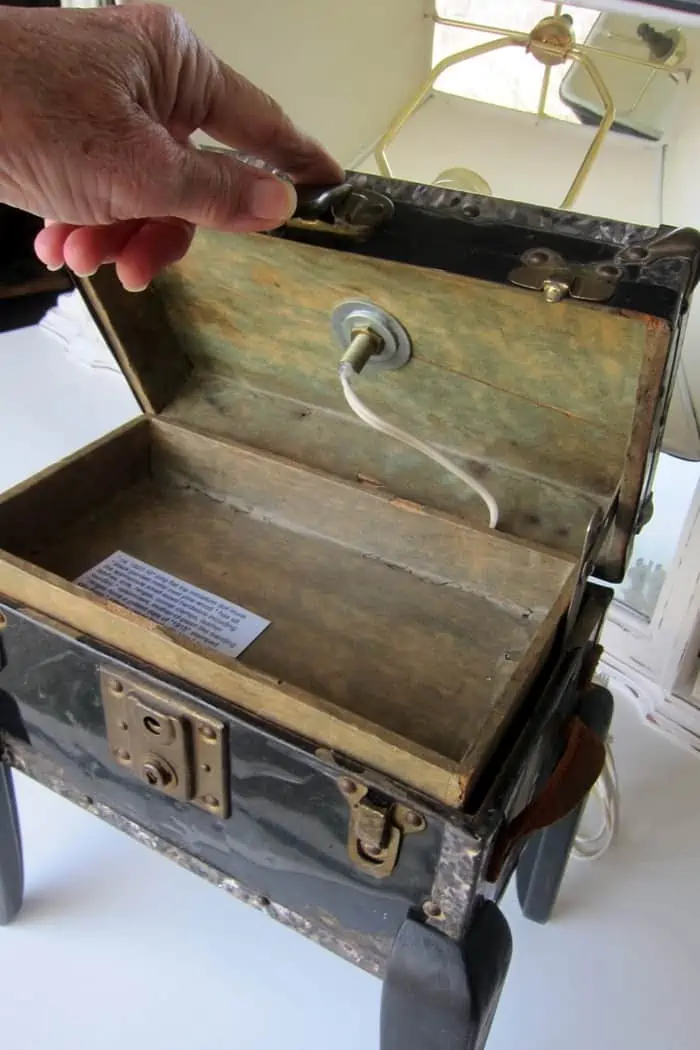 It has a paper lined wood tray inside and a card telling about the piece.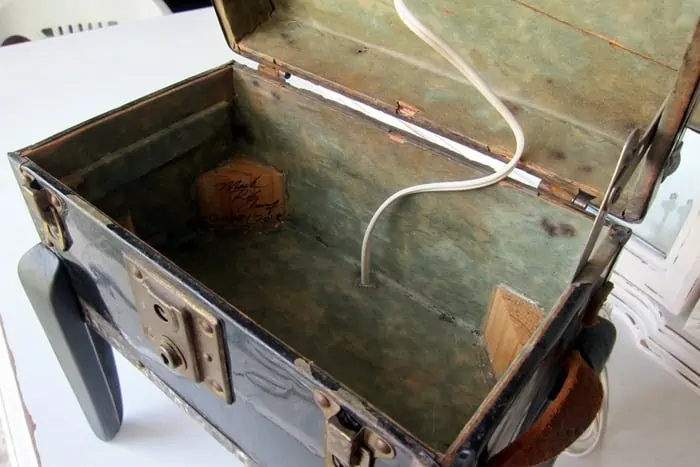 It is also signed inside. Someone turned the trunk into a lamp in 2010.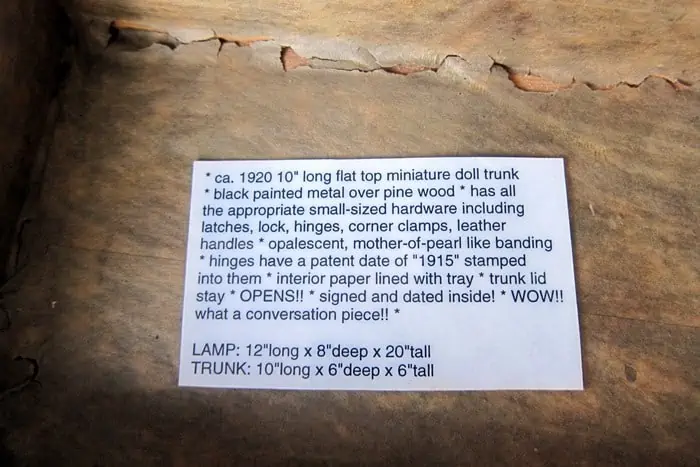 The card is pictured in the photo above and you can read all the details.
In case you missed my junk haul I shared yesterday see it here...Spring Decor Junk Finds Of The Week
Well, that's all my purchases from Sunday. This Thursday is Furniture Fixer Upper day and you might have spotted a painted piece of furniture in the background of a few of the photos. That is my piece for Thursday and it is fabulous if I do say so myself. Be sure and stop by on Thursday and thanks for being here today. Kathy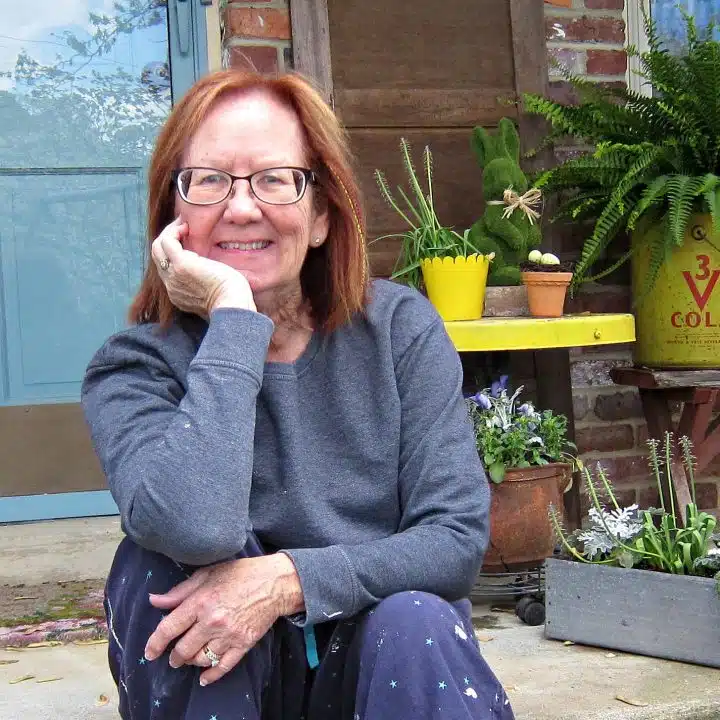 Author: Kathy Owen
Kathy Owen is the founder of the home decor blog Petticoat Junktion where she shares tutorials on painting furniture and upcycling thrifty finds into unique home décor. Her DIY projects have been featured on the Home Depot Blog, Plaid Crafts, Behr Designer Series, and in numerous magazines. Kathy's newest website is HappyHomeDIY.com