I bought a few things this week from my favorite junk shop and our locally owned online auction company. Two of the items are Christmas things.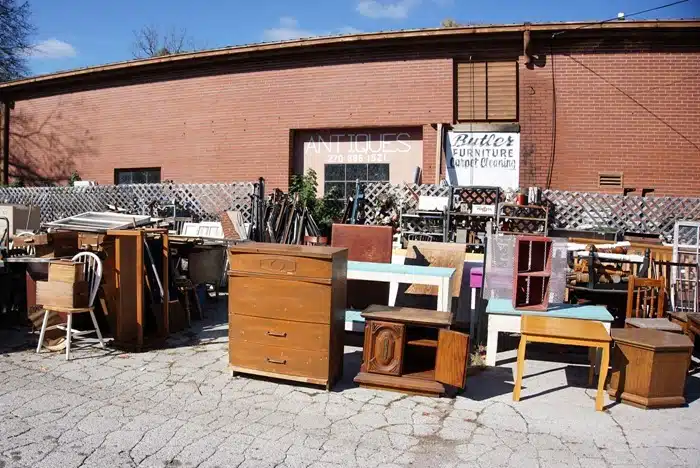 The first photo shows the outside of the junk shop in Hopkinsville, Ky. There is a lot of good stuff inside and outside the store.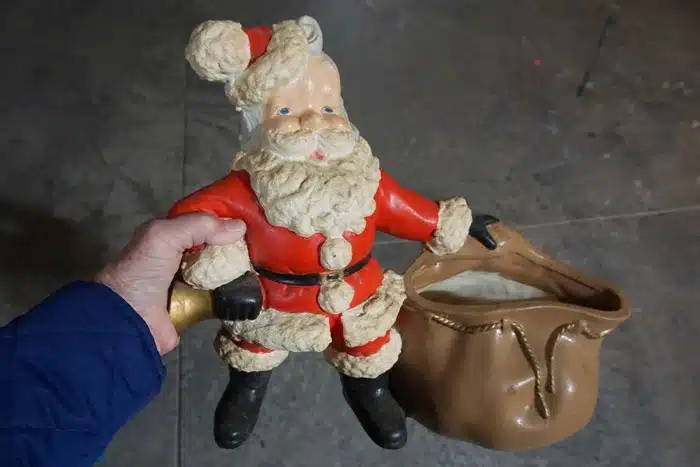 I found the hand-painted Santa in the back room of the store which is filled with Christmas stuff. He is a little dingy and the colors are blah so I might repaint him and his toy bag. Santa may look great, or he could might be a mess. Stay tuned.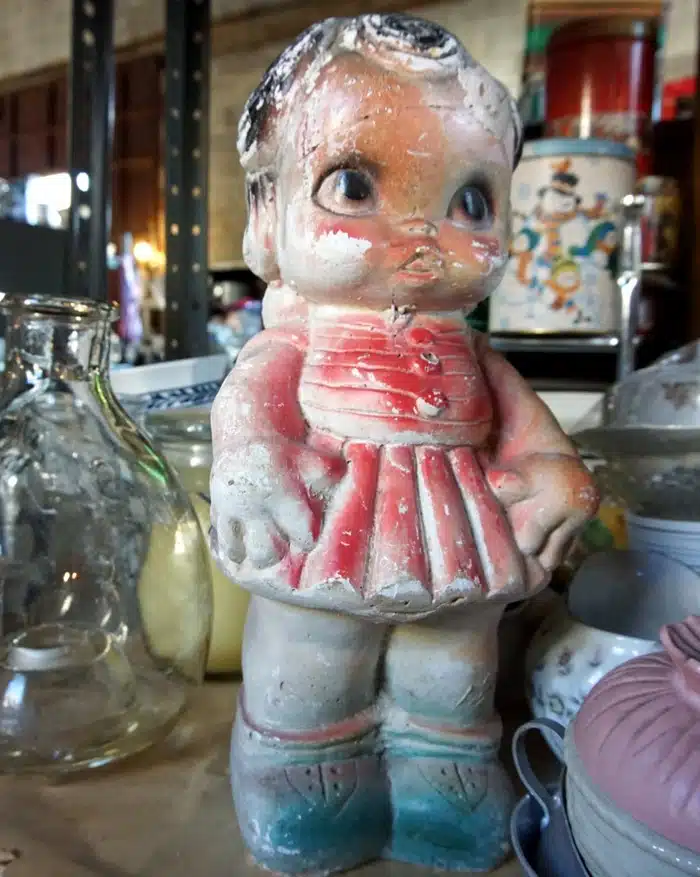 I passed on the chalkware doll. She is really cute even though the colors are worn off.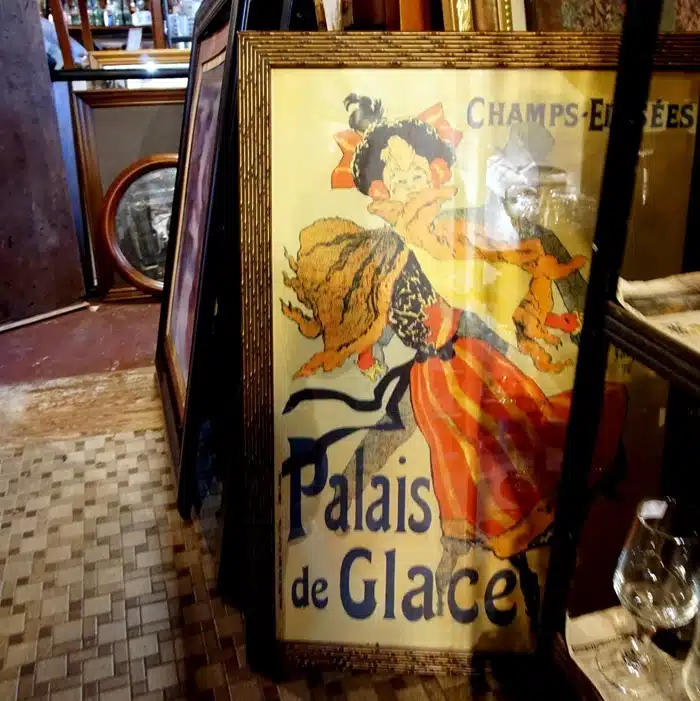 I spotted the large framed poster and had to have it because of the colors.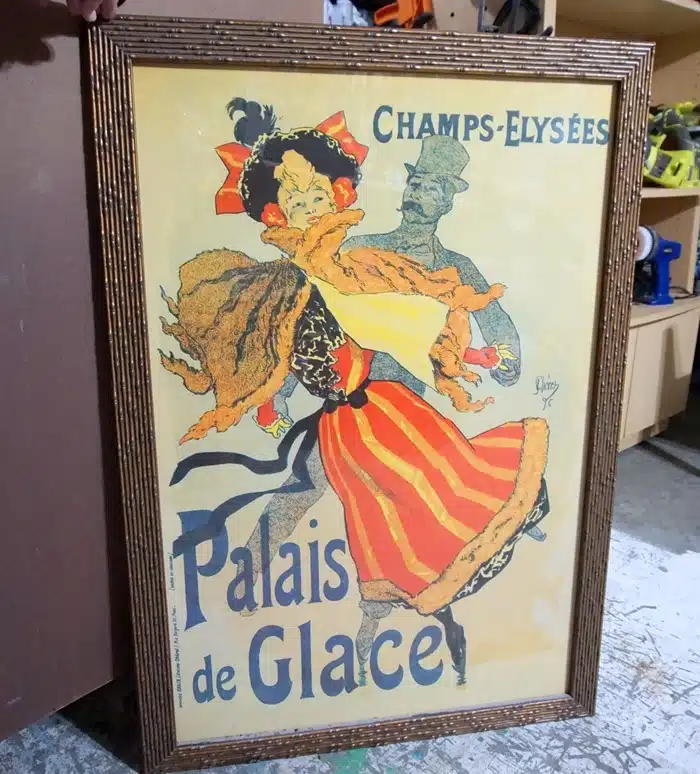 The picture I took after I unloaded the print in the workshop is a lot better. The colors are muted but I like them and like the print.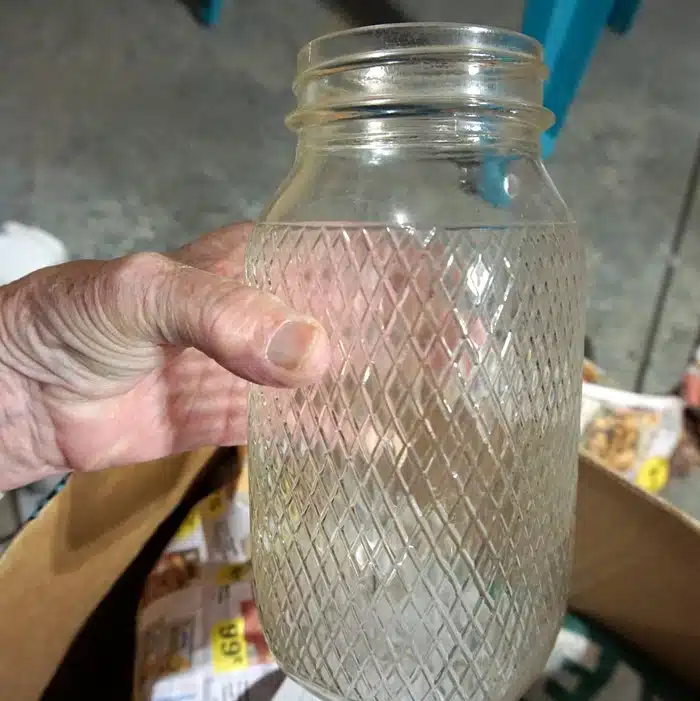 The vintage jar didn't have a lid but I have a stock of the old metal lids.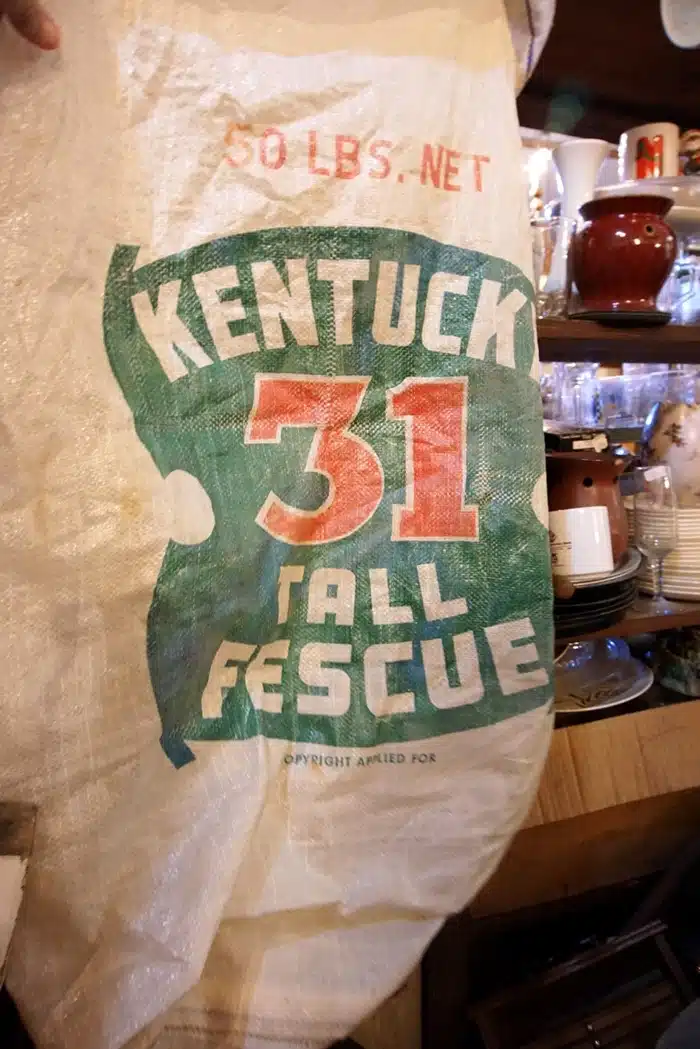 I bought the bag because I liked the colors in the design.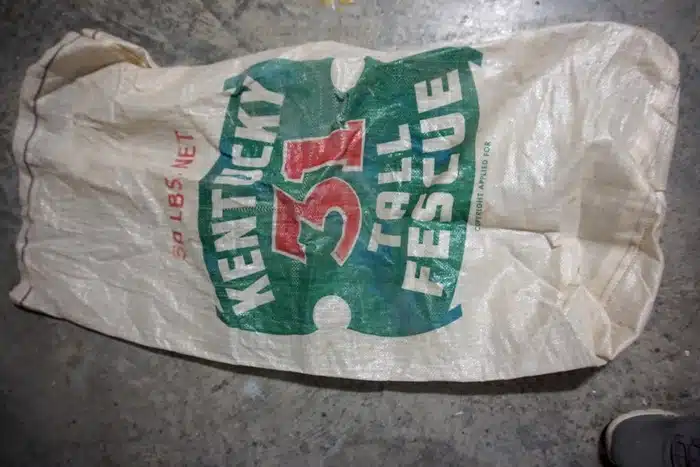 I'm thinking about cutting up the bag and framing the design element. Most of you probably know that Fescue is grass. The bag contained grass seeds.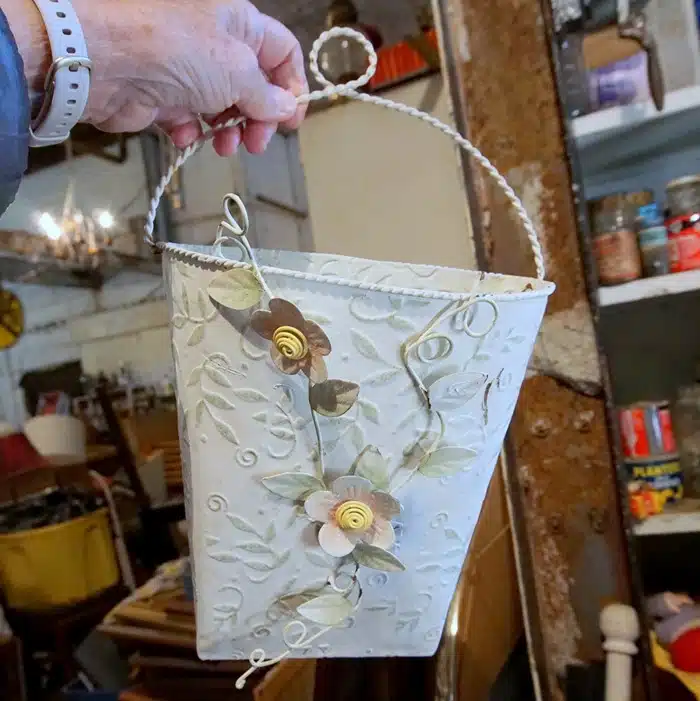 The metal bucket/wall decor sure is pretty. I will fill it with greenery and hang it on the front door next Spring.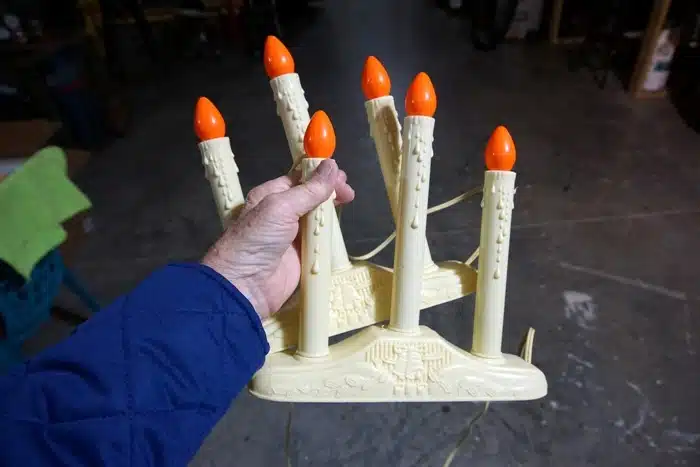 I found these Antique Iron Christmas Tree Stand And More Vintage Ornamentsvintage candles in the back room of the shop too. I brought them home thinking they probably wouldn't work or I would at least need to replace the bulbs.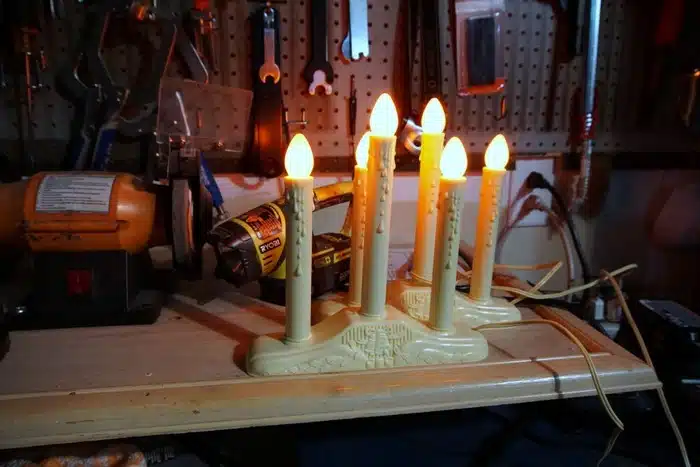 Nope. The candles work and the bulbs do too. The bulbs don't show orange in the photo but they are.
I got the vintage clock from the online auction.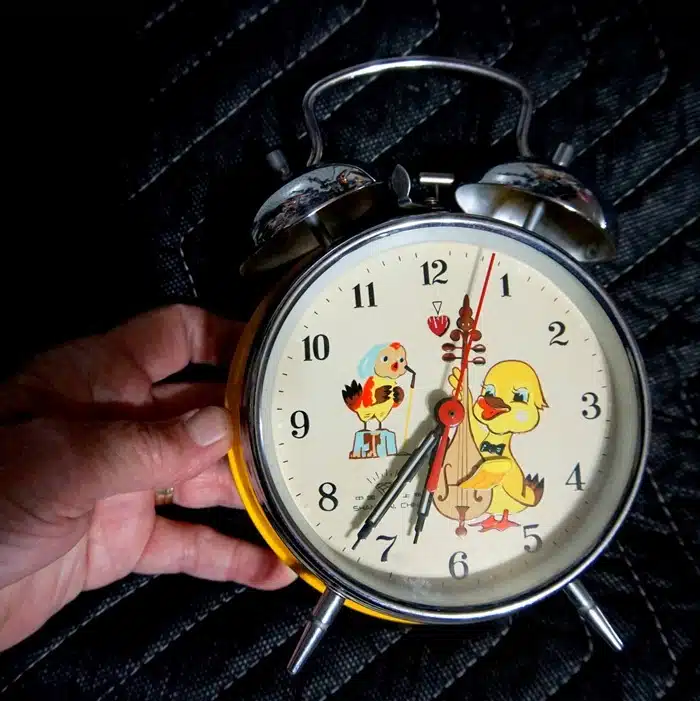 It is so cute and I only paid $22 for it and the original box.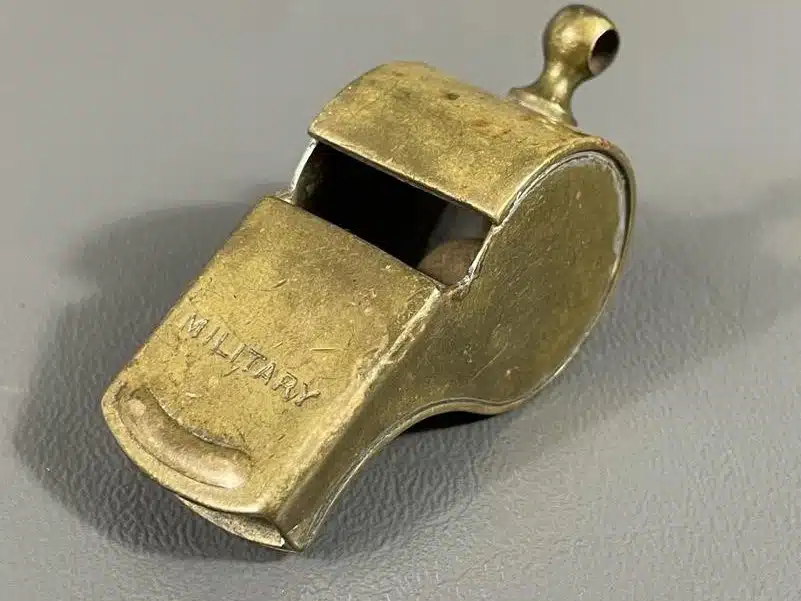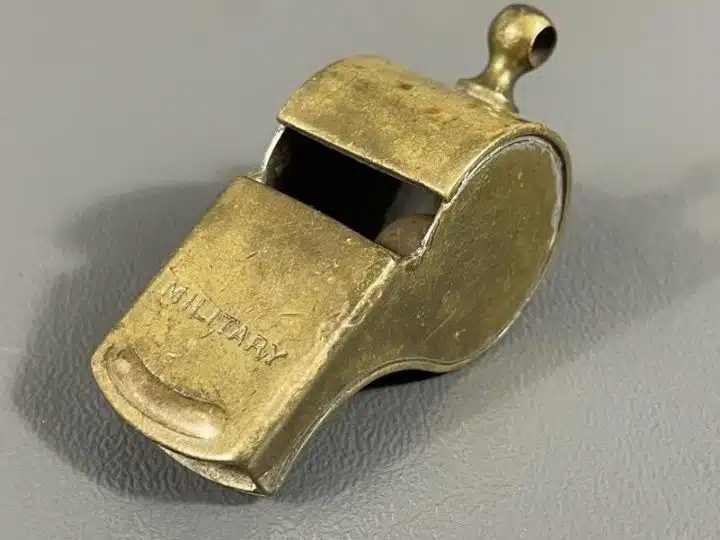 I got the brass Army whistle for $6. I like it!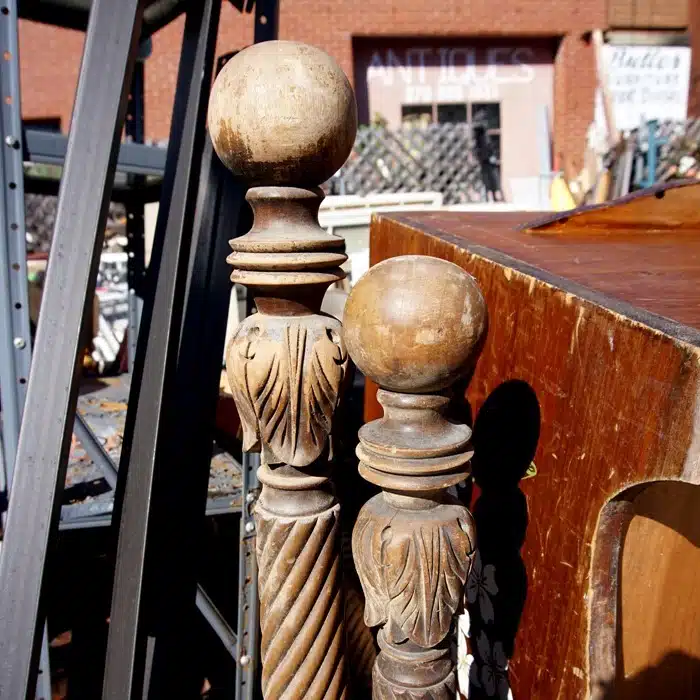 I didn't buy the full-size wood bed I spotted at the junk shop but those beautifully detailed bed posts caught my eye.
That's it for my finds. Any ideas for my stuff? What did you like? Thanks for being here, Kathy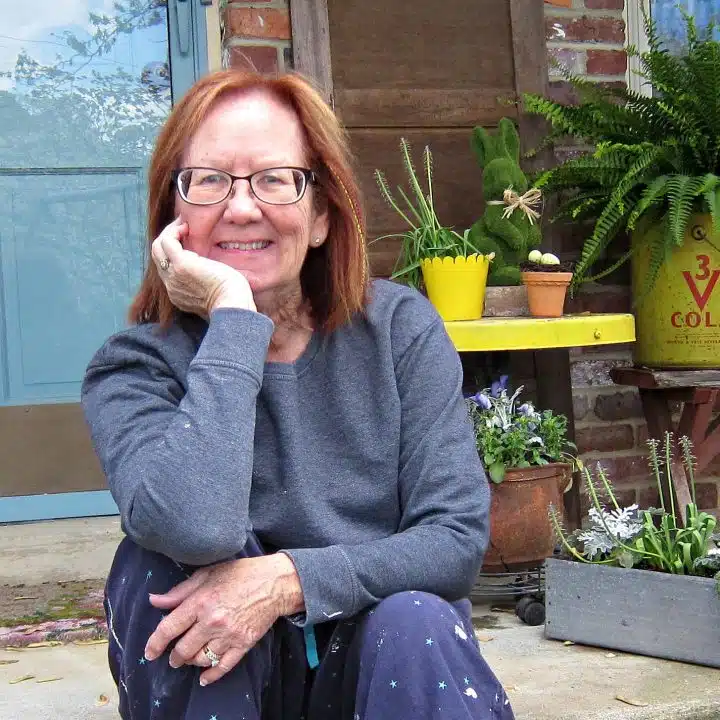 Author: Kathy Owen
Kathy Owen is the founder of the home decor blog Petticoat Junktion where she shares tutorials on painting furniture and upcycling thrifty finds into unique home décor. Her DIY projects have been featured on the Home Depot Blog, Plaid Crafts, Behr Designer Series, and in numerous magazines. Kathy's newest website is HappyHomeDIY.com