Hey Guys, Hubby and I just got back from a week long vacation/work thing. We went to Niagara Falls for a couple of days then we went to a convention for me, about blogging stuff. So the first photo is me and hubby at the Falls.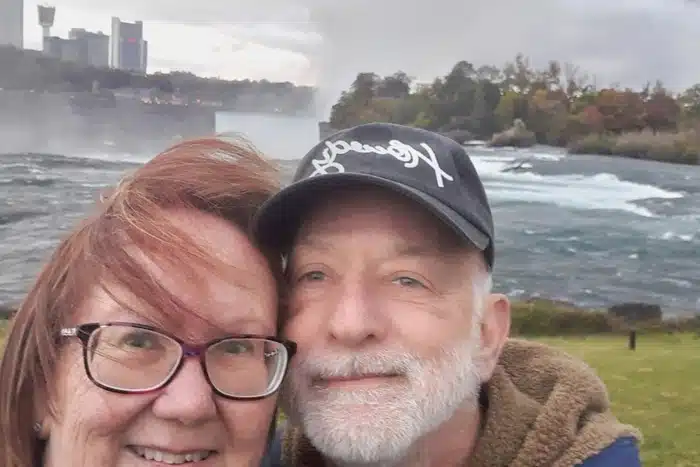 We drove from Tennessee to Niagara Falls and since the trip is long we broke it up into two days. The scenery was beautiful since the leaves were about at their peak up north. We had a great time. Enough about that so on with the junk shopping stuff.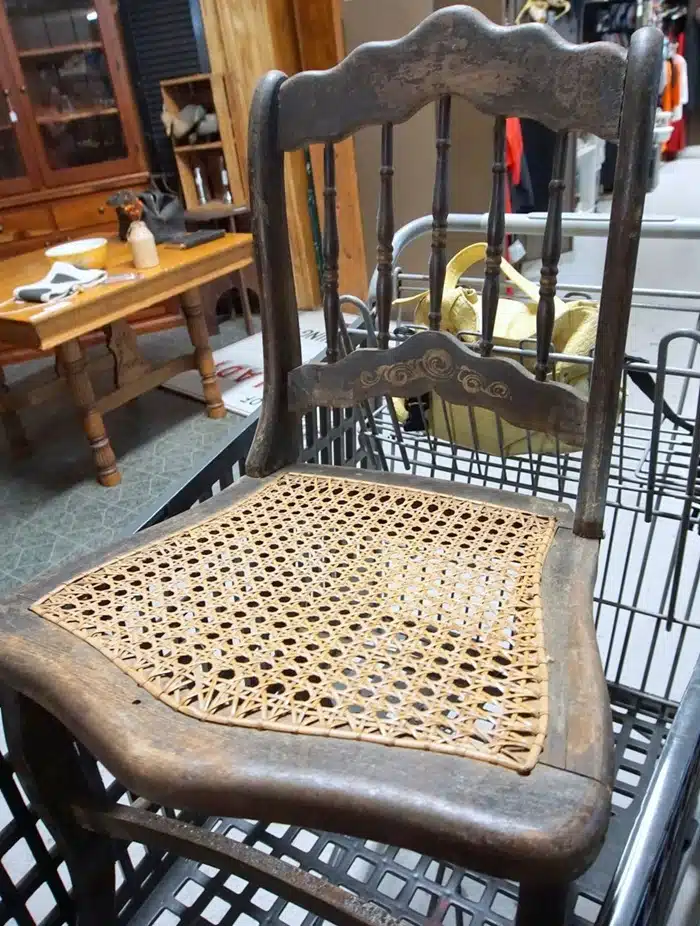 The Southern Kentucky Flea Market is just over the line from Clarksville, TN where we live. It takes maybe 20 minutes to get there. I need to go up more often because I always find some really good stuff. I needed this chair for the Furniture Fixer Upper Tour this week. I'm painting a desk and it is a beauty.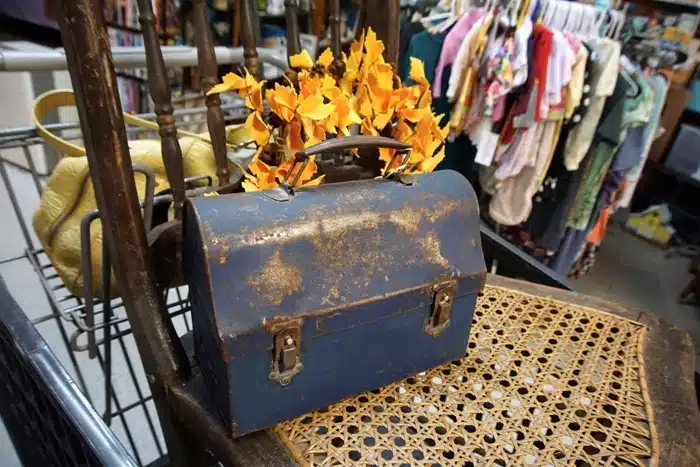 I bought the small bright orange wreath and the rusty metal lunch box because I fell in love with them. Stuff happens.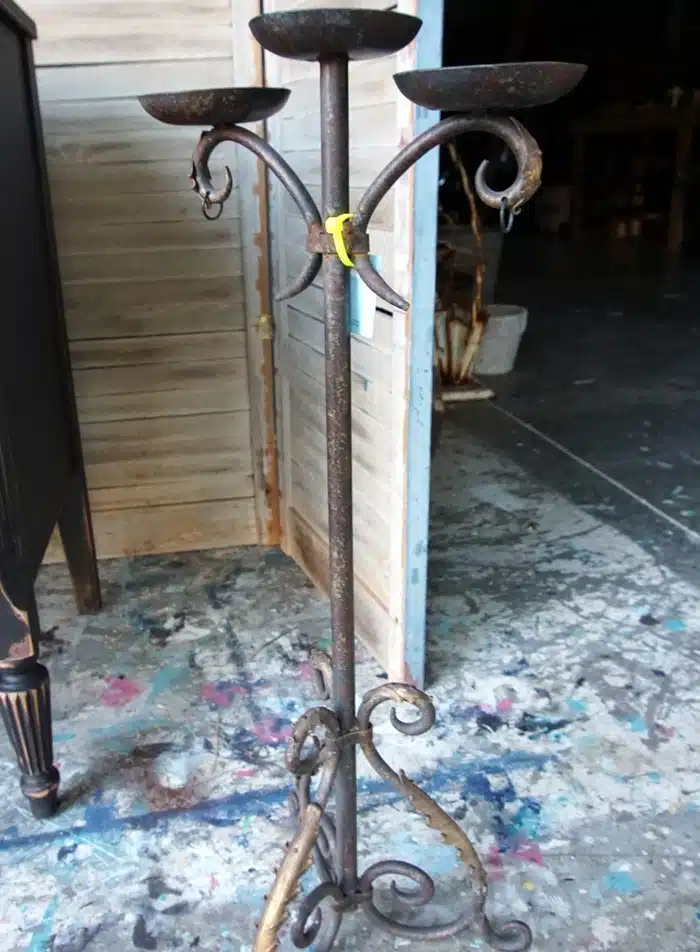 I bought this iron stand thinking I would spray paint it white but I really like it as is. I might sit some small white pumpkins where the candles go. The piece is pretty tall. I could sit it on the fireplace hearth or beside the fireplace.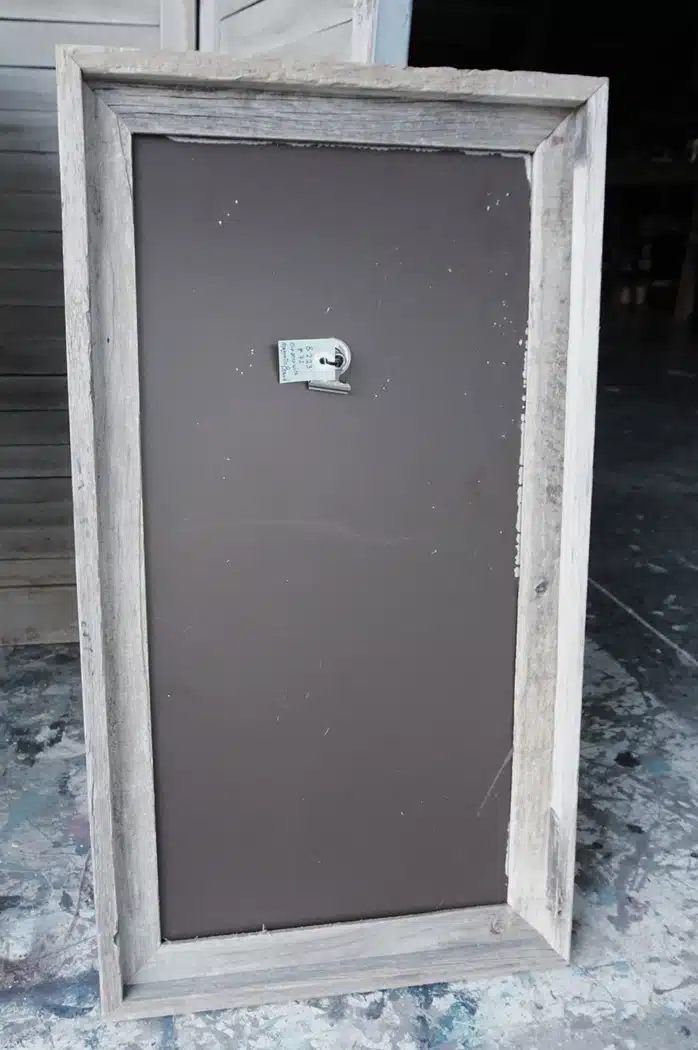 I don't know what happened to this photo but the color is way off. It is a magnet board and the paint is scratched on the tin part so I will repaint that and also paint the wood. Not sure what colors yet.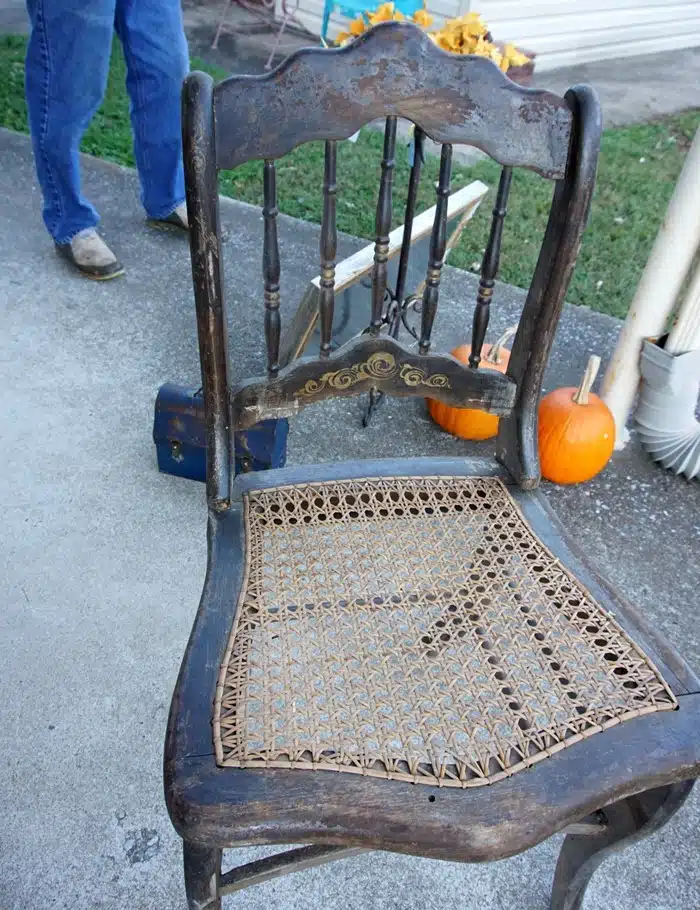 This is a better photo of the chair. I love the detail on the seat back. I plan to just clean and wax the chair. It will still be scuffed up but I'm not painting it.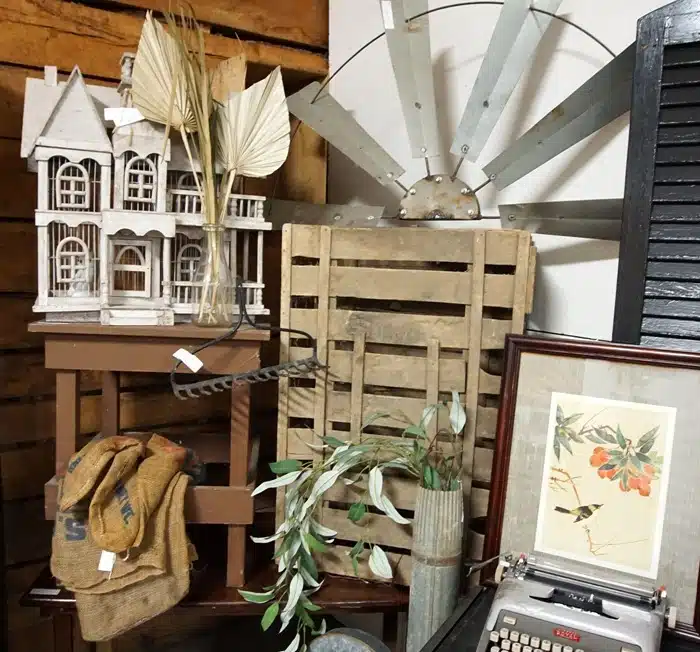 This flea market has some really nice booths. The vendors do a great job of displaying their things.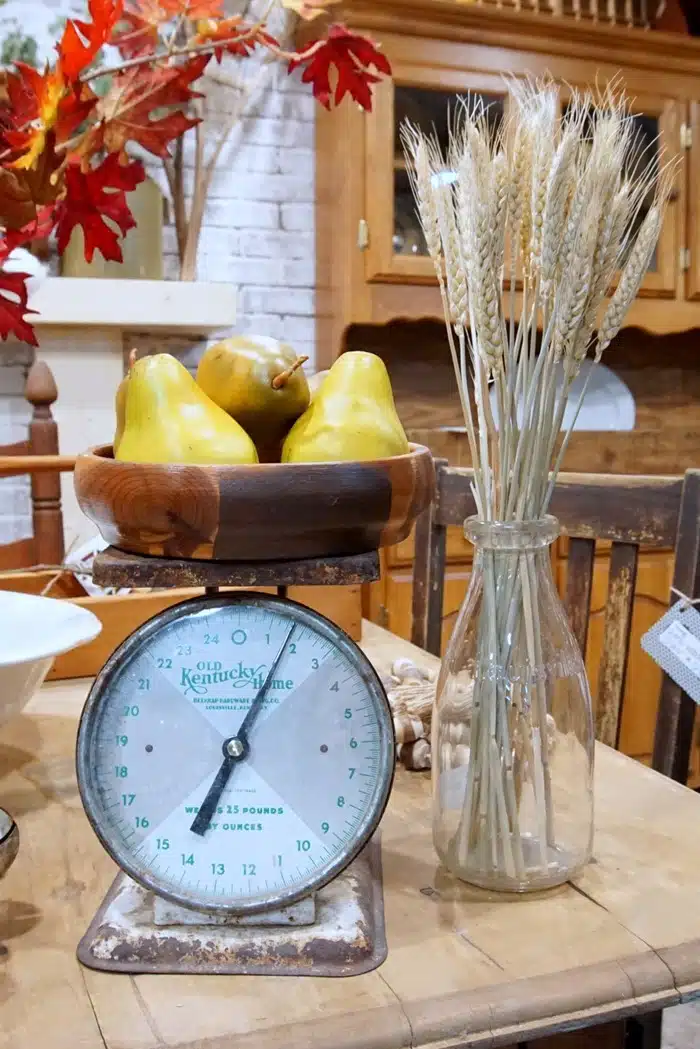 I love that scale but I didn't even look at the price because I have too many scales as it is.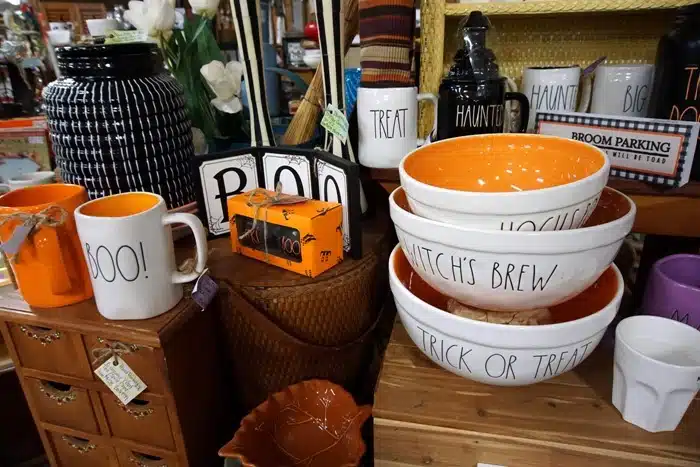 A cute Halloween or Fall display. You do remember orange is one of my favorite colors!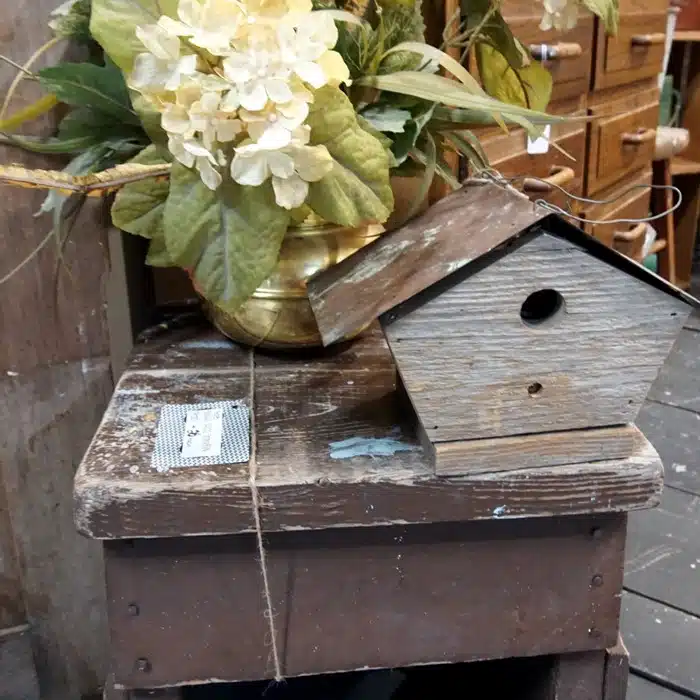 I wanted to buy the birdhouse and add some rusty hardware to it but the price was a little high.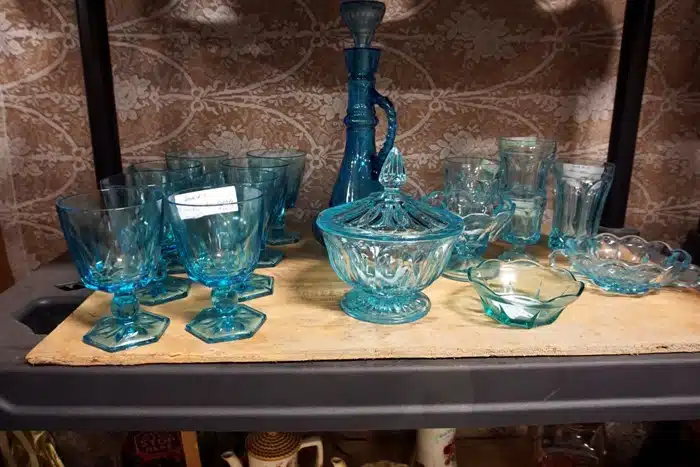 I love all this light blue glassware but I didn't need it either. I find that most glassware doesn't sell well anymore.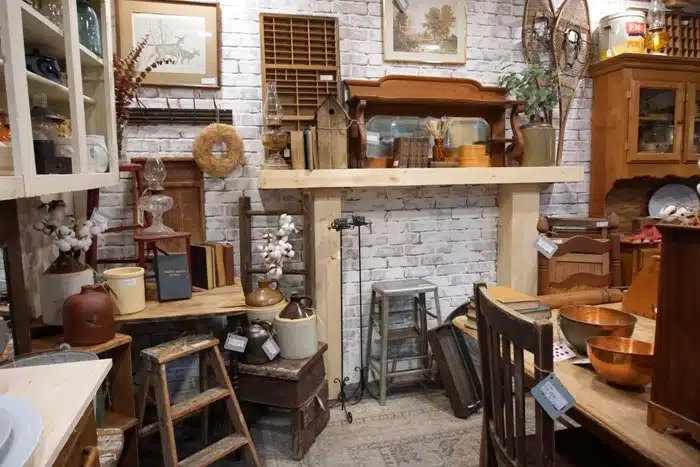 Another pretty booth. This is where I picked up the small orange wreath.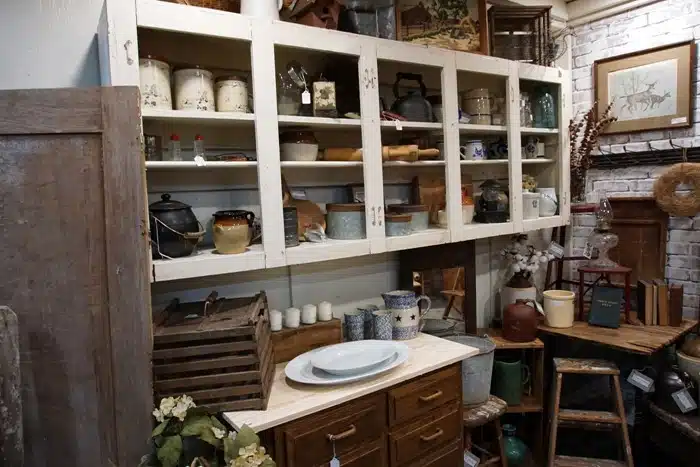 Lots of pottery and old wood pieces.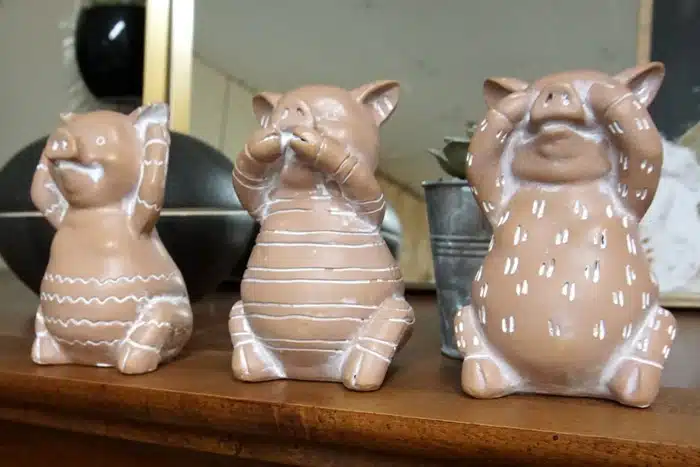 Ending the post with these cute pigs. Any ideas for my purchases? Thanks for being here, Kathy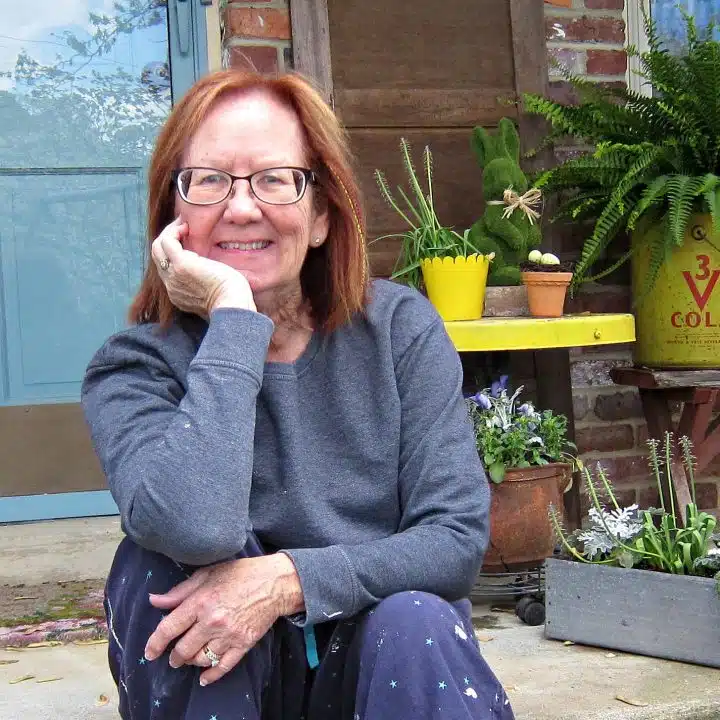 Author: Kathy Owen
Kathy Owen is the founder of the home decor blog Petticoat Junktion where she shares tutorials on painting furniture and upcycling thrifty finds into unique home décor. Her DIY projects have been featured on the Home Depot Blog, Plaid Crafts, Behr Designer Series, and in numerous magazines. Kathy's newest website is HappyHomeDIY.com