A look at my finds from last week's junk shopping trip. I don't have much time so just a few words with the photos!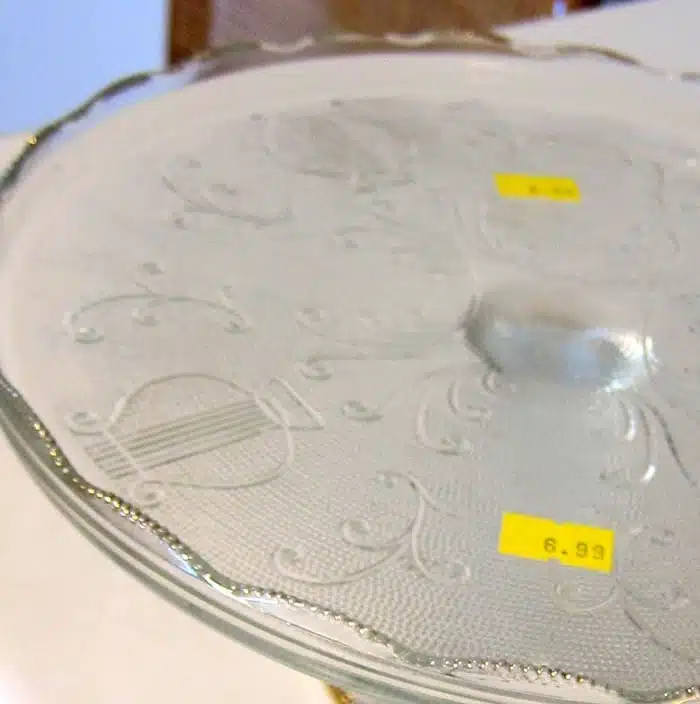 I spotted the cake stand at Goodwill and decided for $6.99 to snatch it up. After doing a little research I discovered it is a 1950's Jeannette Glass Harp Cake Stand With Gold Trim and a Scalloped Edge. One is listed on Etsy for $35.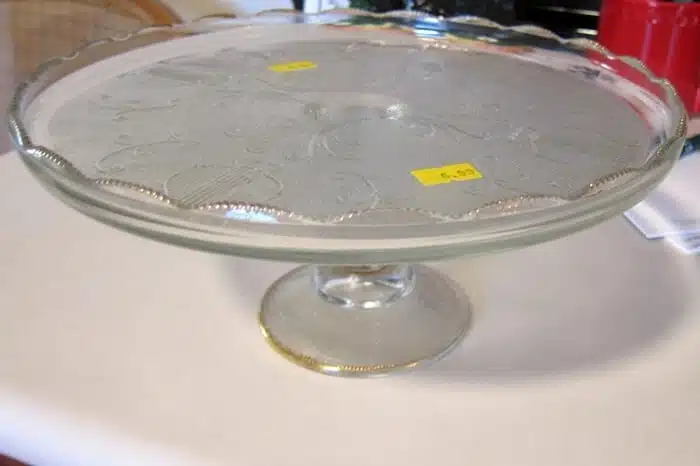 I took mine to the shop and listed the price at $28. If it doesn't sell I plan to keep it. I have a thing for cake stands. I like to use them to display Christmas village houses.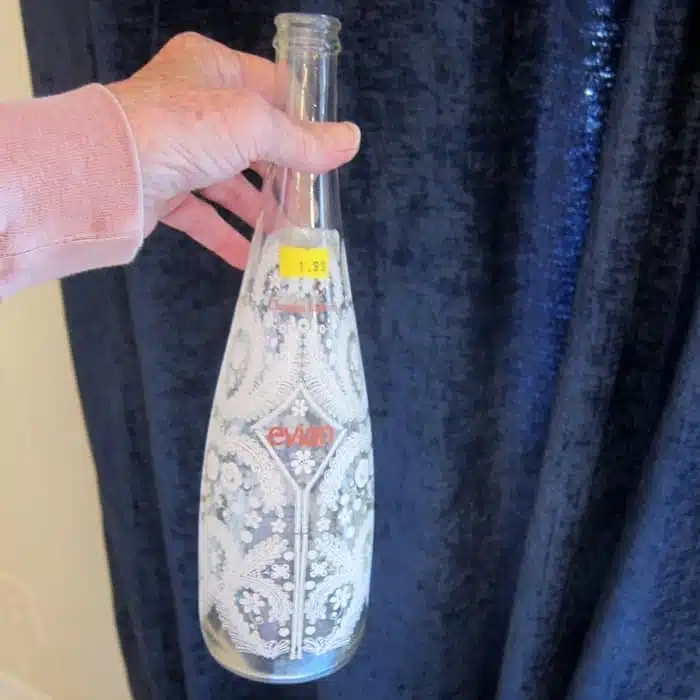 I really liked this Evian glass water bottle. I never drink Evian so I didn't have a clue about the bottle. It was only $1.99. I found some online listed anywhere from $12 to $30. I took the bottle to the booth too and priced it at $18. Maybe a little high. But I like the bottle so I may keep it too!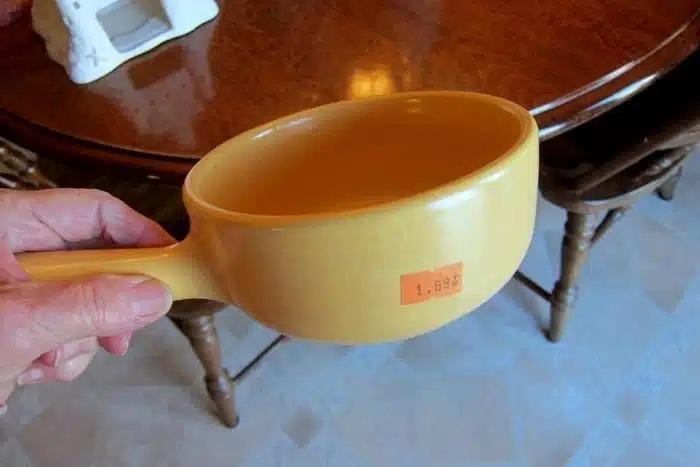 The yellow pottery bowl was only $1.59 and after researching I found the brand is La Solana and it is collectible pottery.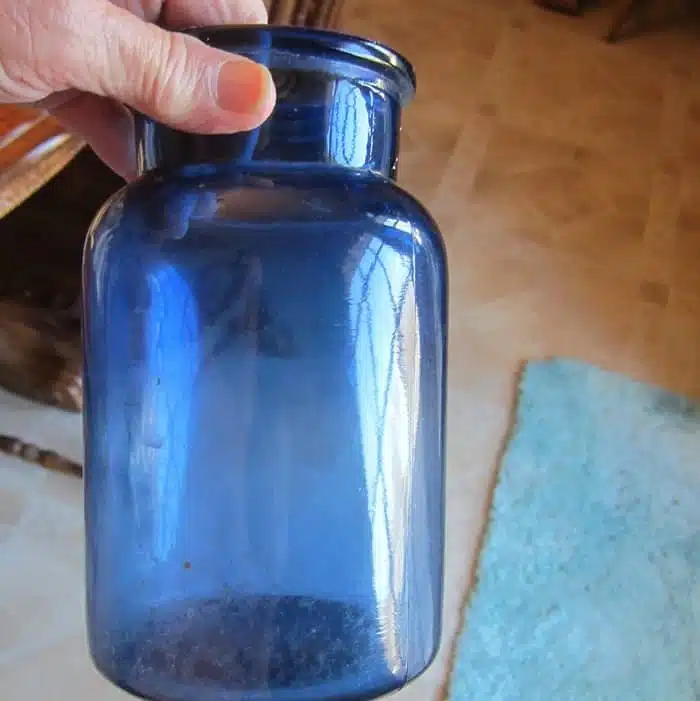 I picked up the large blue jar at my favorite junk shop.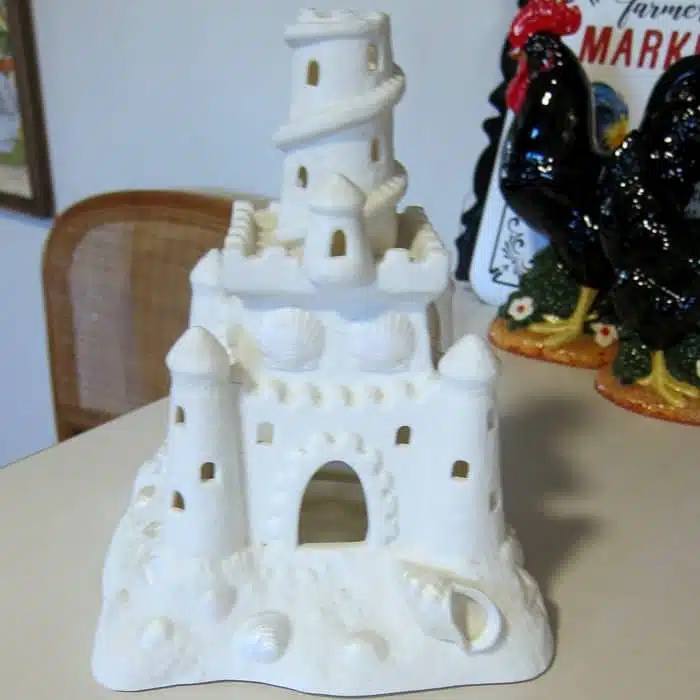 Also this sandcastle from Party Lite.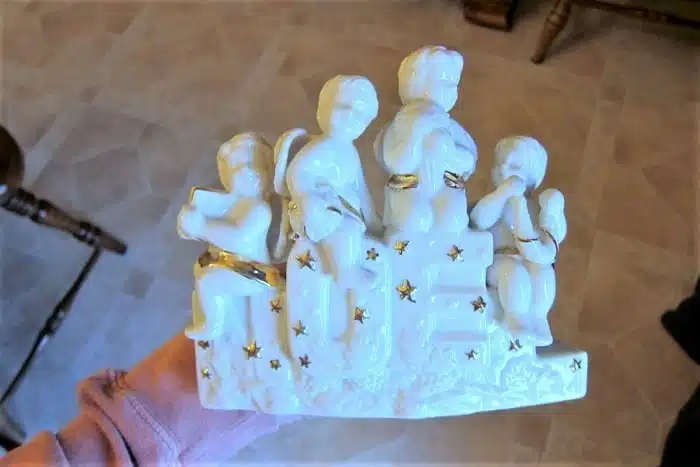 The NOEL decor is a candle holder, holes on the backside.
The little angel ornament was too sweet to pass up.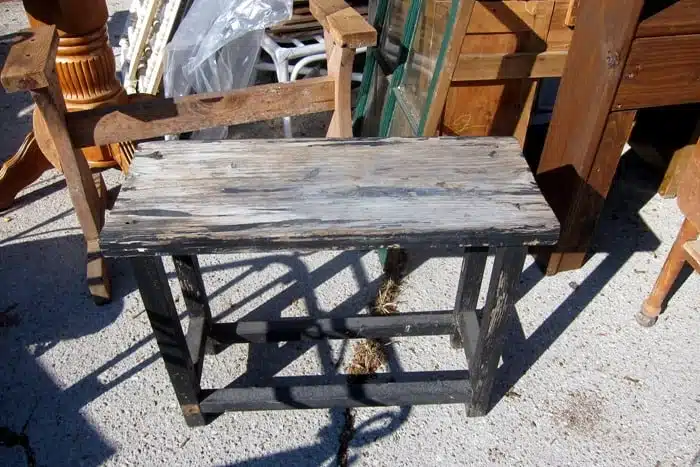 I also bought the weathered wood table at the junk shop.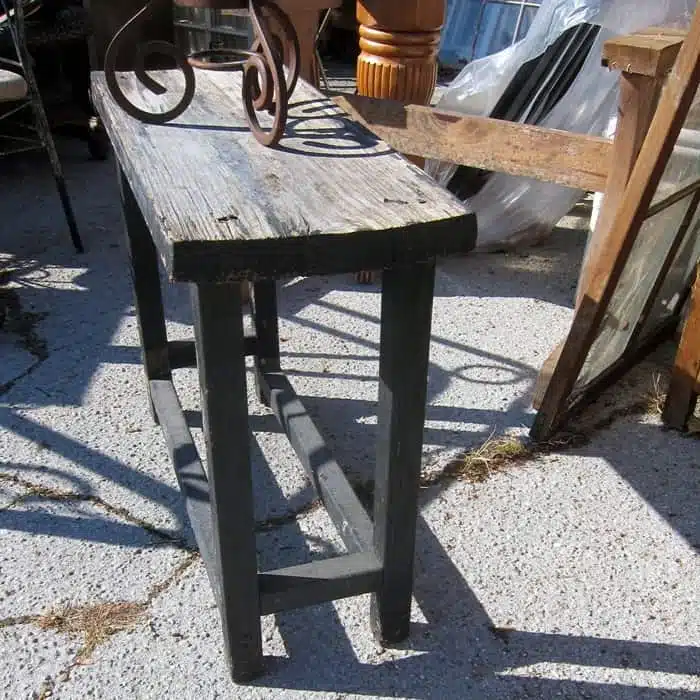 The top seems to be a bit warped but that's okay.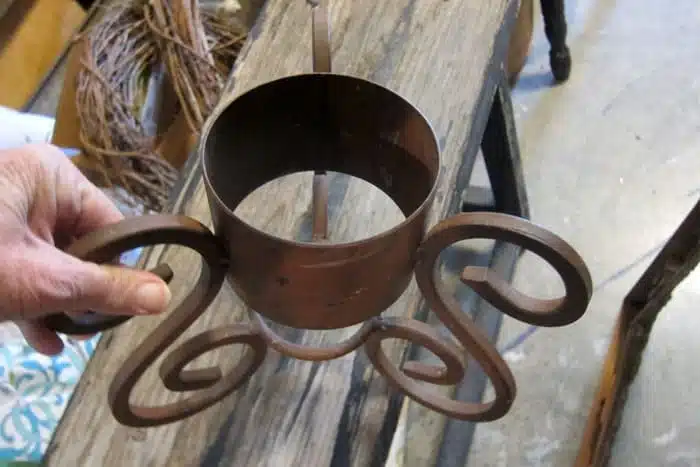 Not sure what the three legged iron piece is but you guys know I have a thing for iron things.
The bell and red container are plastic and I bought them for projects. I might add the bell to a wreath after spray painting it gold.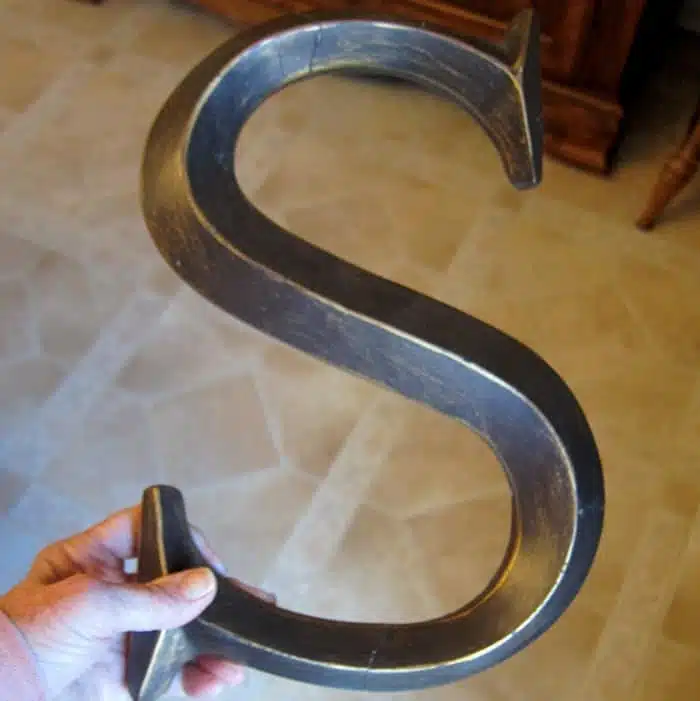 I got the S at Goodwill for Sofi's room. She is going to paint it before we hang it up.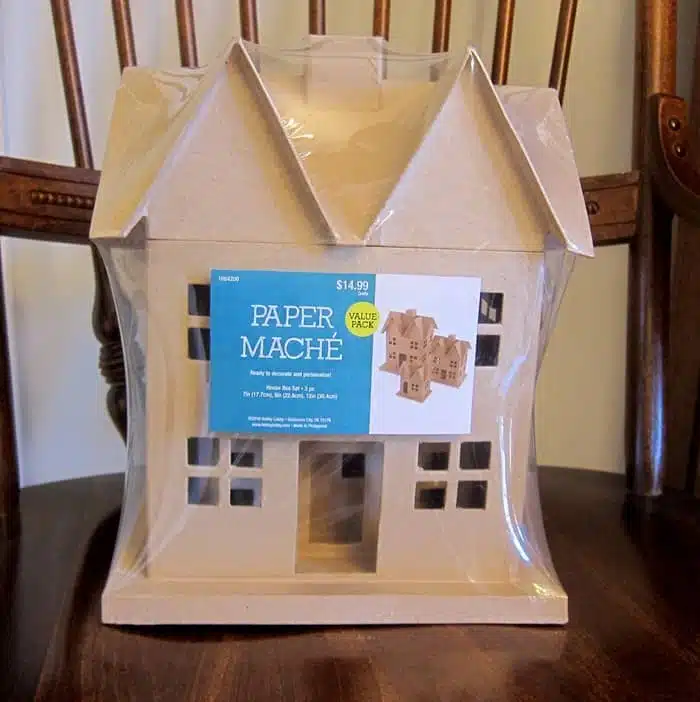 The set of Paper Mache houses came from Hobby Lobby. I spotted a project online using these houses and I fell in love. Hopefully I will have time to do the project!
That's it. You can email comments to kathy@petticoatjunktion.com. Thanks for being here, Kathy
The junk shop video.....
Author: Kathy Owen (Petticoat Junktion)
Kathy is the founder of PetticoatJunktion.com, a home décor blog focused on repurposing and upcycling furniture, old hardware, rusty stuff, and thrifty finds into unique home décor. Kathy's projects have been featured on the Home Depot Blog, Plaid Crafts, Behr Designer Series, and in numerous magazines. Read more about Kathy here.