I bought a cool wrought iron table at my favorite junk shop along with more fun items for the lawn or garden. I also have a new piece of furniture from an auction to work on and you get to help me pick a color.
This is a really nice wrought iron table. It has to be old and it's in perfect shape although it's rusty..... which I consider perfect. I paid $25 for the table.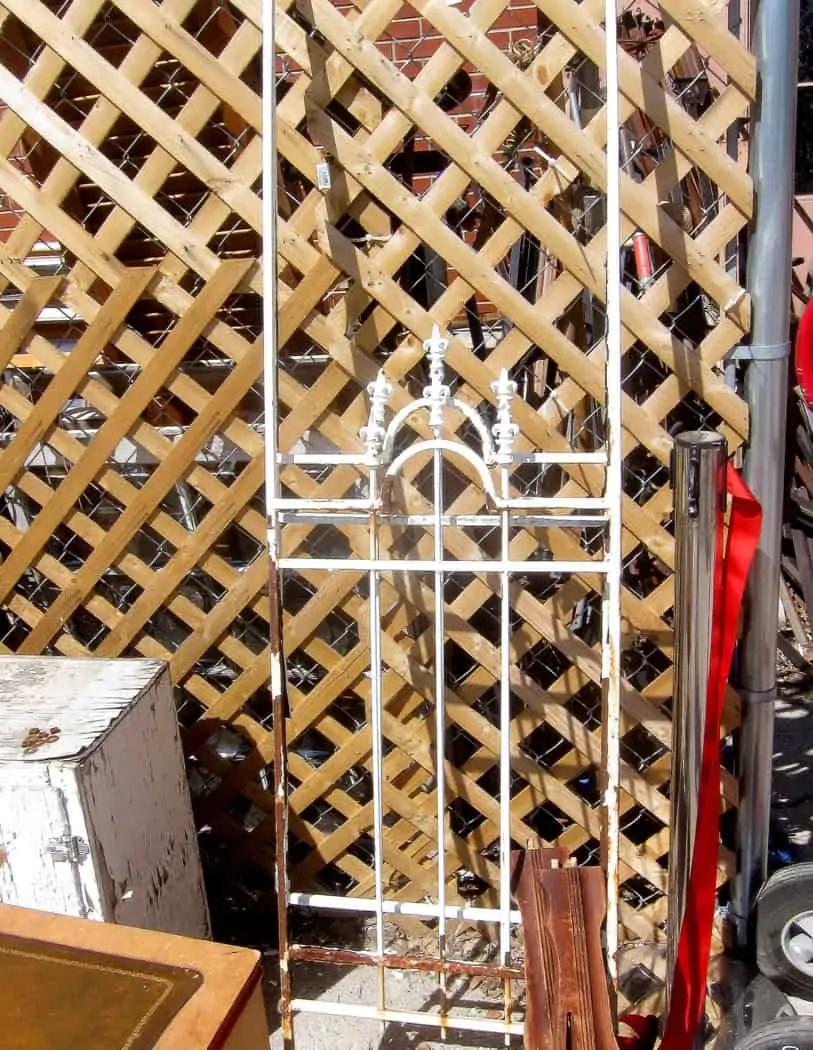 The pair of white wrought iron garden pieces were $14. You can't see in the photo but the tops of the pieces are rounded and have a hanger for a planter. Really cool pieces.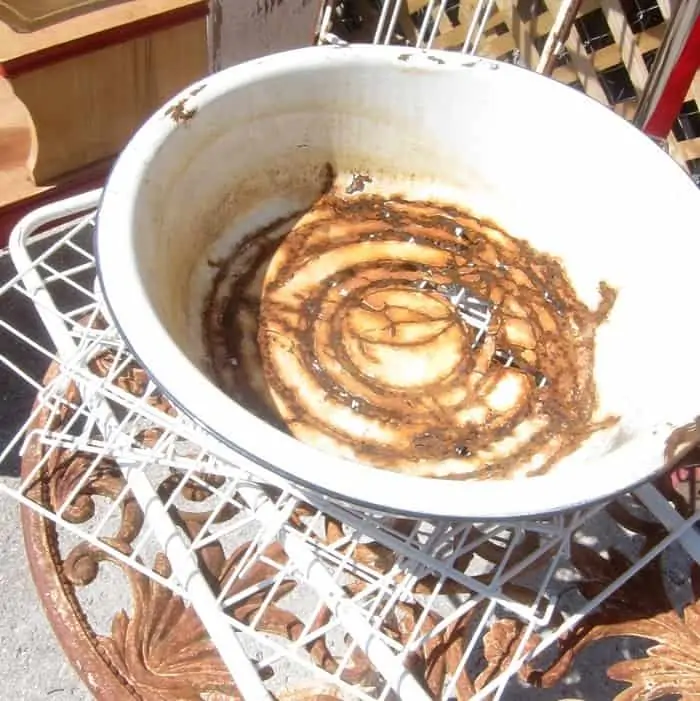 I bought the rusty holey enamel pan for $2. It's the perfect planter! Already has drain holes.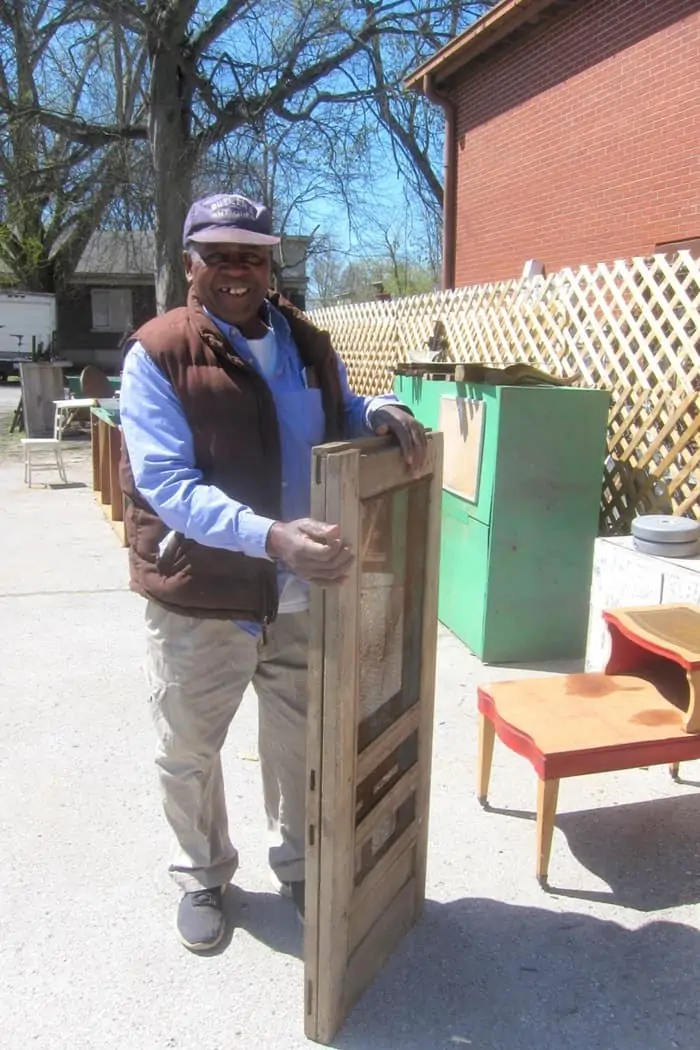 Mr. Butler, the owner at my favorite junk shop, always poses for photos. I bought the two screen doors (?) for $5 each.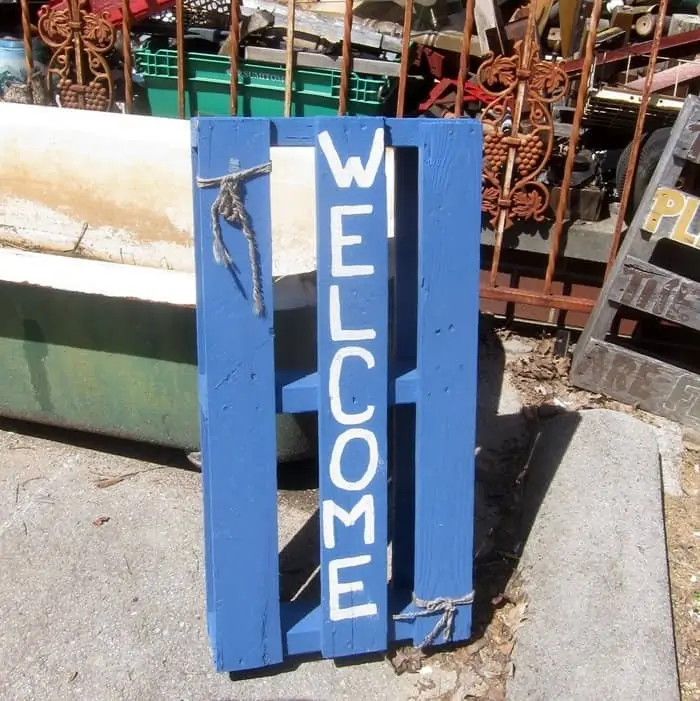 The welcome sign was $5. It's made out of a wood pallet.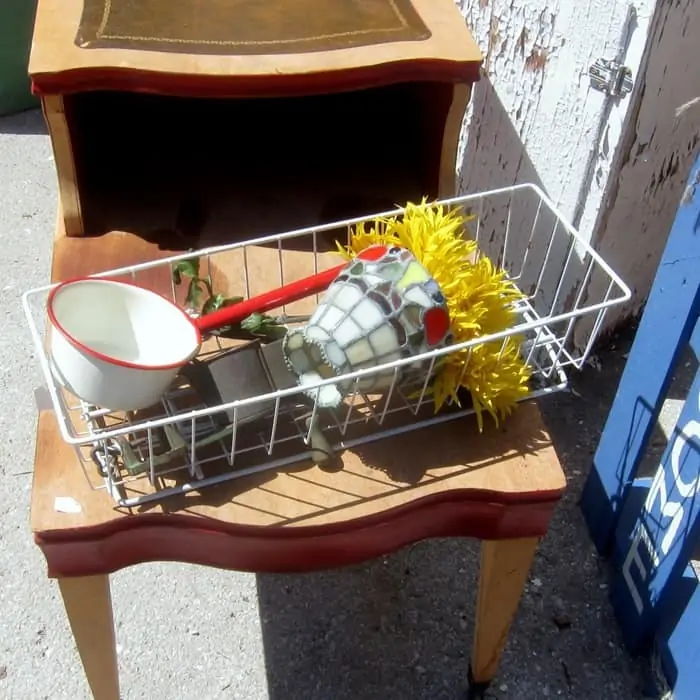 And I bought a bunch of little stuff. The white enamel water dipper is in almost perfect condition. I got three pretty artificial sunflowers, a vintage grinder, and a colorful leaded lamp shade.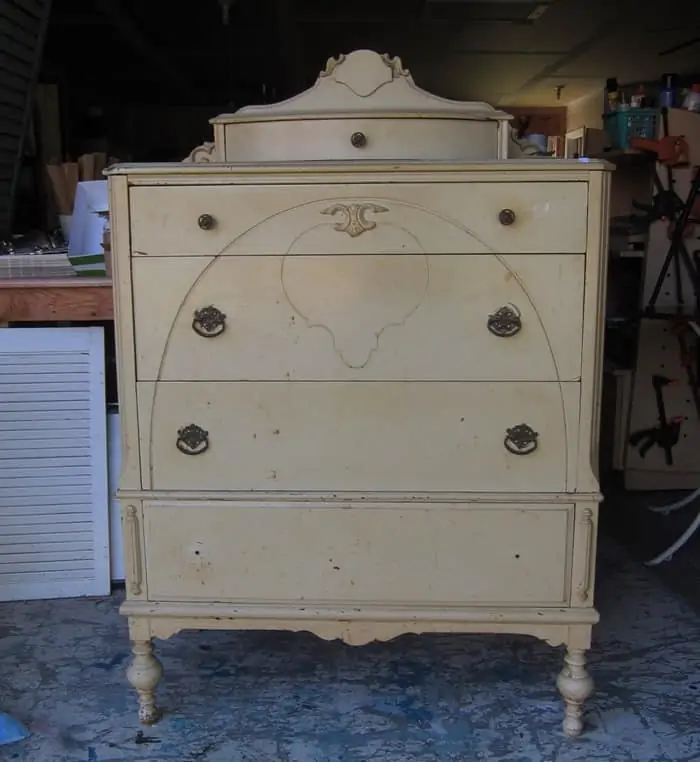 The chest of drawers is an online auction buy. I paid a total of $67 for it. Isn't it a great piece! I love the design. It is pretty dirty and the paint is yellowed. I think it was painted with lead based paint. I know it's oil base for sure. You can usually tell by looking at the finish if the paint is oil based. Just something about the sheen.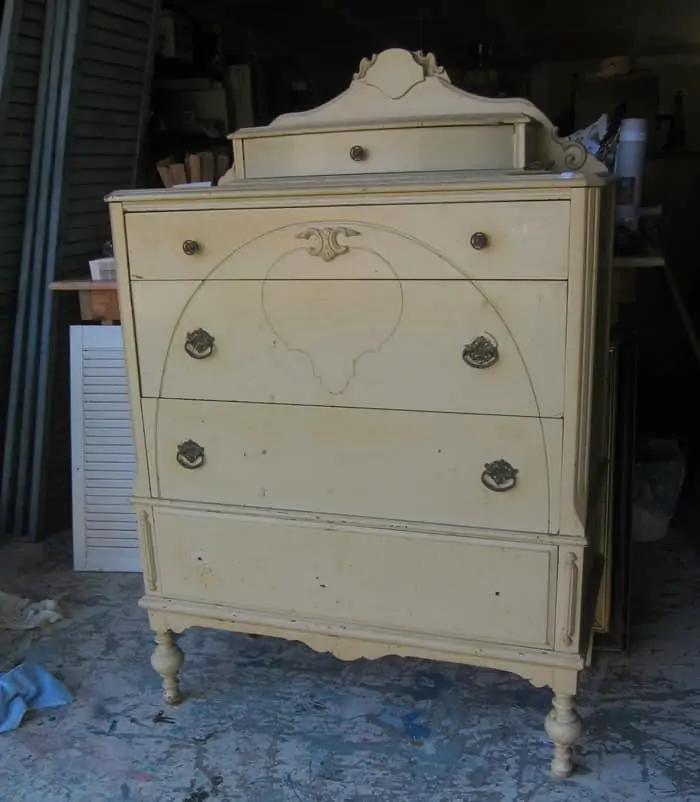 I can't decide on a paint color. I go back and forth between a shade of blue or a soft pink. What do you guys think? Also there will be a change of hardware since some of the pieces are missing. I don't know if I will use new drawer knobs or some vintage ones from my stash. I'll have to wait and see what works after the chest is painted.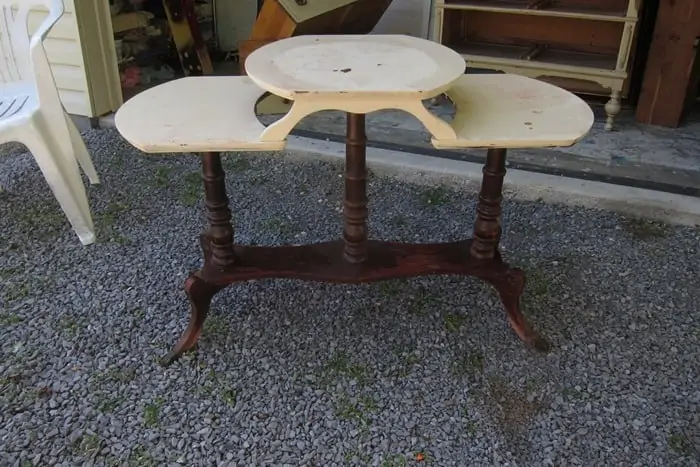 I bought this table and I wish I hadn't. It was at the Salvation Army and the price was $33. Whoever painted the top of the table made a mess of it. Also the stain on the base is chipping and the wood has the red tint that tends to seep through the paint. Will have to see how it turns out.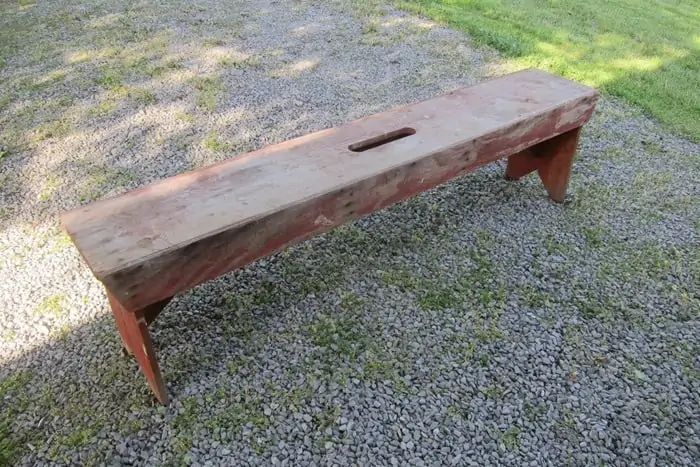 The JTS bought the rustic bench at an auction for $25. The bench is almost 6 feet long. I'm painting on it already.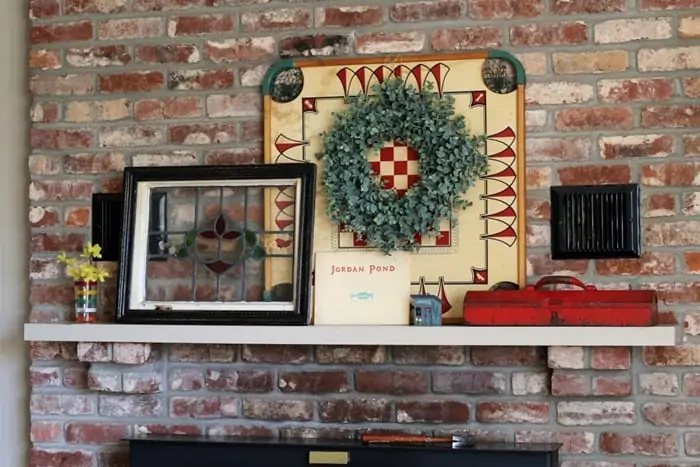 The next photos are of my fireplace mantel. You might remember where I decorated a few weeks ago and posted about here....Junk Finds Decorate My Home. I edited the things on the mantle meaning I removed things. Sometimes I overdo it. The mantle is something I see everyday, sometimes all day long, since the fireplace is in the room where we hang out.
Looking at it over a few days convinced me it was a little too busy. This is how the mantle looks now. You might notice I replaced the red fishing box with a red tool box I bought a couple of weeks ago.
What did you think of my junk finds? Have a favorite? Leave a note if you have time and thanks for being here, Kathy
Author: Kathy Owen (Petticoat Junktion)
Kathy is the founder of PetticoatJunktion.com, a home décor blog focused on repurposing and upcycling furniture, old hardware, rusty stuff, and thrifty finds into unique home décor. Kathy's projects have been featured on the Home Depot Blog, Plaid Crafts, Behr Designer Series, and in numerous magazines. Read more about Kathy here.