I found a lot of interesting things on my junking trip last week, plus I bought a few things from a local online auction. One of my favorite finds of the week was a mid-century modern side table. Take a look at all 13 of my junk treasures, and please share ideas for reinventing or upcycling them.
1. Rusty Metal Trivet Plant Stand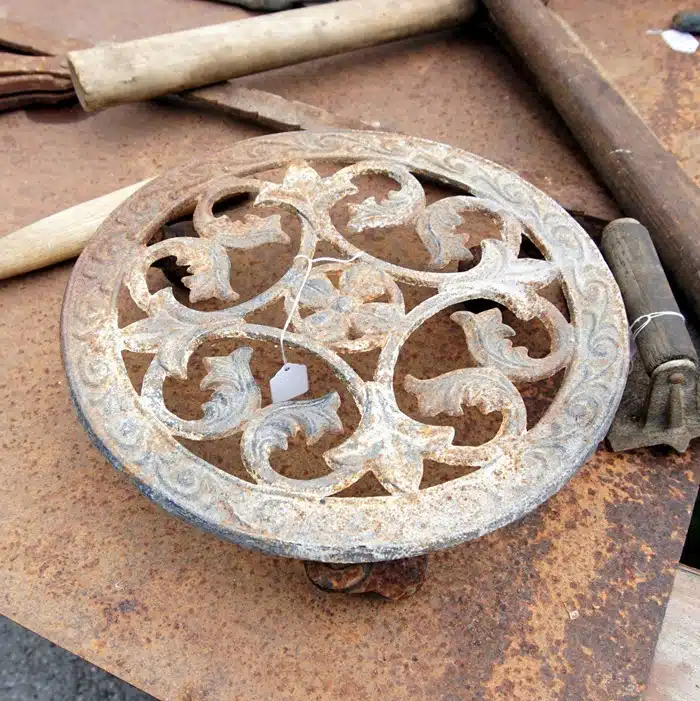 The design of the plant stand or plant caddy on wheels is lovely. The rust is even better. I may just rub on a couple of coats of wax to protect the rusty patina or I might dry brush the caddy with white paint. Even though it has wheels, I would really like to hang it somehow so the beautiful design can be seen.
2. Plastic Sewing Box Stand/Table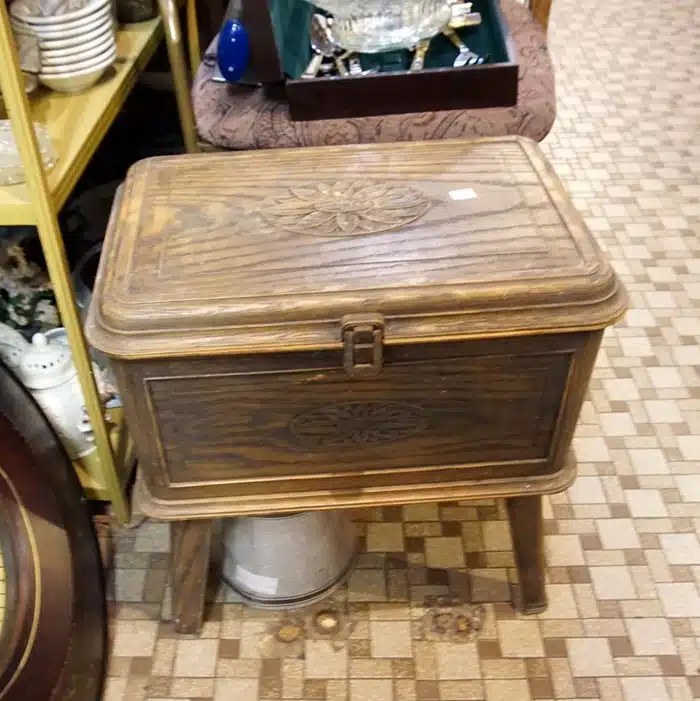 The vintage box or table was used to store sewing items. My grandmother had a round basket-looking sewing box. This one is plastic, but after I brush a couple of coats of paint on the stand, no one will know the box is plastic. Where would you use this piece in your home, and what would you store in the box?
3. Large Wood Tool Chest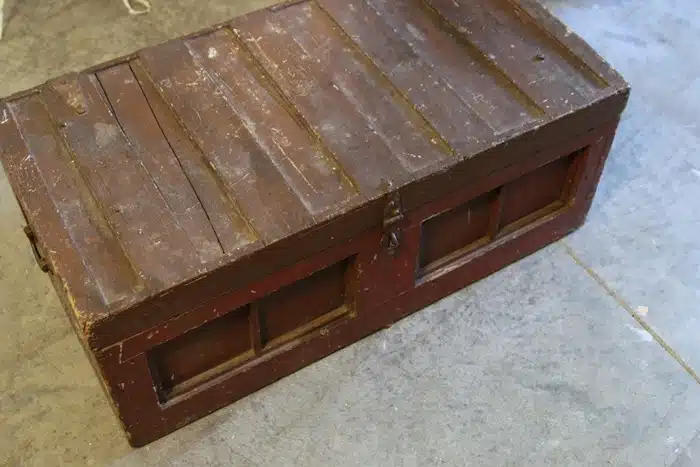 The wood on this chest is old. Inside there are a couple of partitioned areas. I think maybe the chest was used to store tools, but I'm not sure. I hate to paint the wood, so I'm planning to clean it up and then use Howard's Feed n Wax to refresh the wood even though it is painted. Would you add legs of some type and turn it into a coffee table?
4. Iron Candle Holder With Tear-Drop Crystals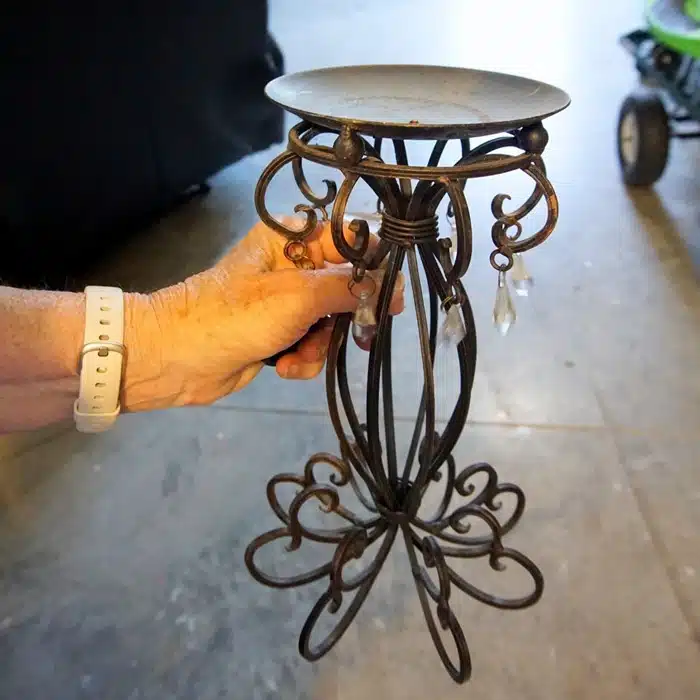 The iron candle holder was only $2. It is a bit off-kilter, but for my plans, it was just fine. See the bird feeder I made using the candle stand and tea cups…
5. Mid-Century Modern Table
Who doesn't love a well-made piece of furniture, even if it does need a new finish? I plan to paint the table. Go ahead, yell at me. I just don't refinish furniture. It is too much work, and I'm too lazy. Do you think it would make a cute desk? Mr. Butler, the owner of the junk shop, is a cool guy.
6. Cigarette Paper Display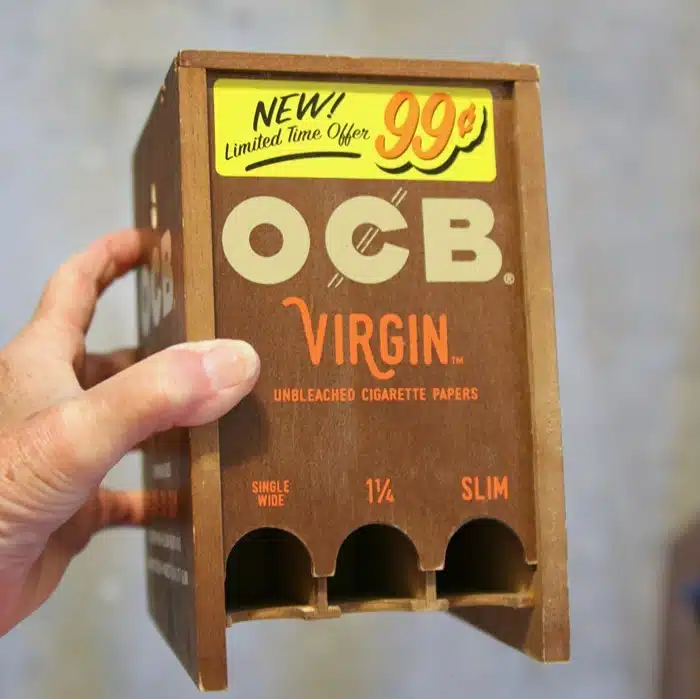 I don't know a thing about cigarettes, but store displays like this one make great decor items. I guess I could put something in it, just not cigarette papers. Any ideas?
7. Metal Case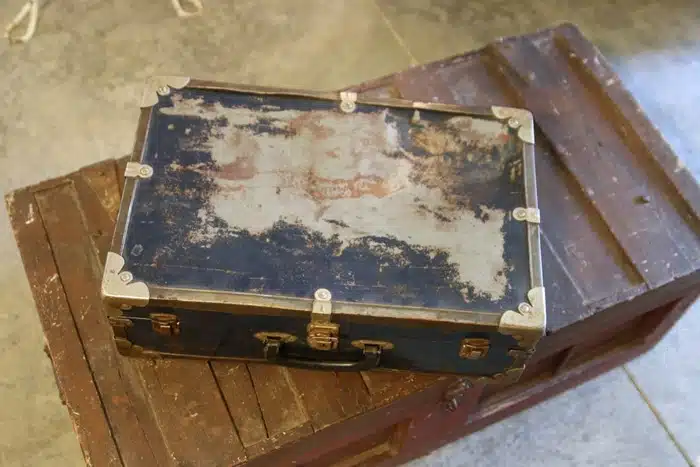 The rusty metal case is good for storing small items and is small enough to slip under the bed.
8. Ball Jar Filled With Seashells
The blue Ball jar is worth a few bucks. The seashells are either fake or have been bleached. What do you think about making a really small coastal-type wreath with the seashells and maybe sisal rope?
9. Bamboo Table Base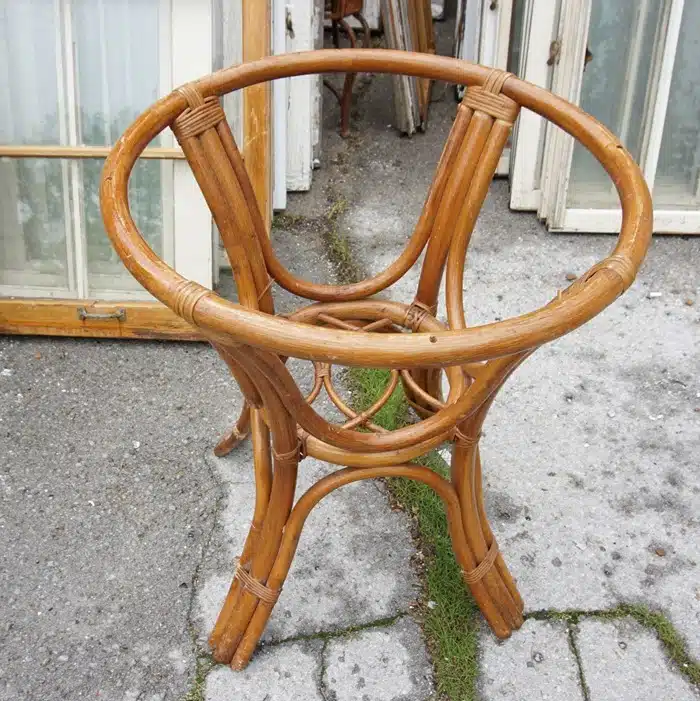 The table base is the perfect size for the reclaimed tabletop I have in my workshop. The wood top is in fairly good shape. Would you paint the base and top or leave the base natural and the top stained?
10. Old Folding Maps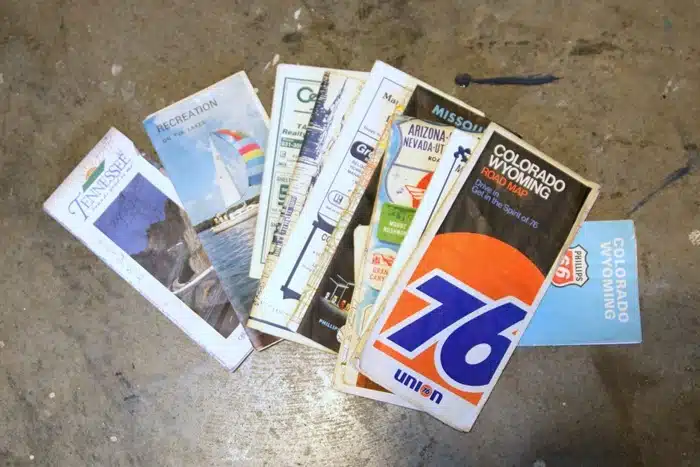 What great nostalgia pieces. I remember going on road trips with my Mom and Dad and trying to read the maps. There is definitely a science to map reading. How about framing some of the maps that are in better shape or maybe decoupaging them to furniture?
11. Half-Pint Milk Bottle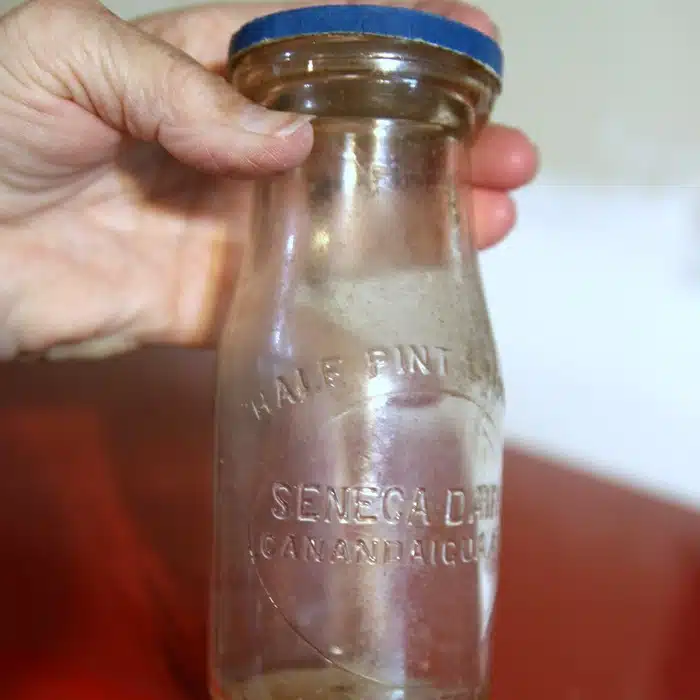 My only thoughts for the milk jar is as a vase or maybe fill it half full with colorful sea glass.
12. Iron Plant Stand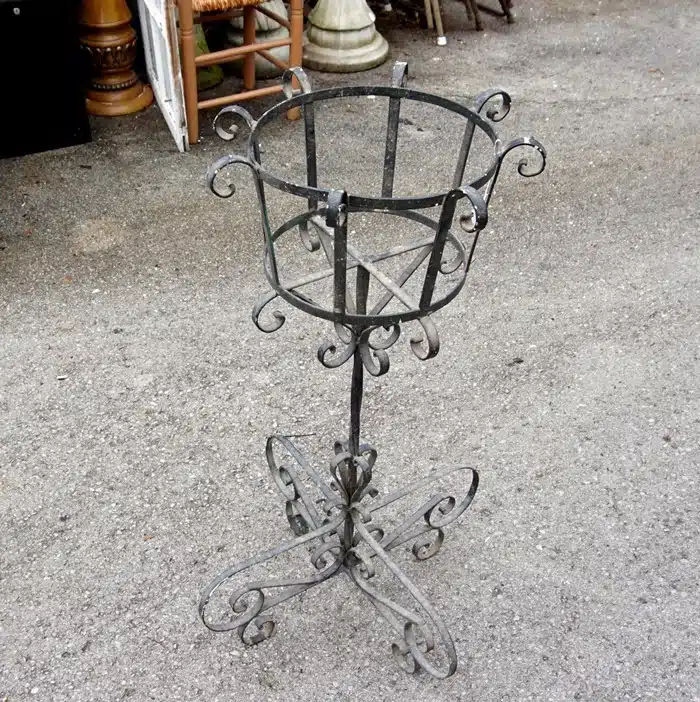 The iron plant stand will stay just as it is. Right now, it is on my front porch with a giant pot of flowers holding it down.
13. Old Plate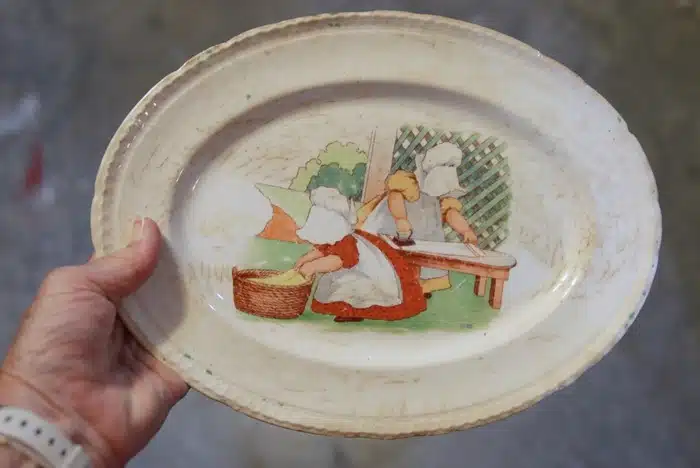 At first, I thought this was a Holly Hobby plate, but after looking at photos online, I don't think it is. Maybe it will look good in a plate hanger on the wall.
Coolest Things People Found At The Thrift Store
Join the league of thrift store lovers who have found the coolest things in the most unforgettable of thrift marketplaces. Rare paintings, vintage clothing, and Renaissance-era furniture have been found in thrift racks, and here are a few thrift store finds by real people that will make your jaw drop. 10 Coolest Things People Found in Thrift Stores
10 Horrifying Finds From Thrift Stores
A Pennslyvania resident describes how he found a photo album at an auction house belonging to a U.S. soldier who served in the South Pacific during World War Two. "The first few pages were mostly snaps of various friends and acquaintances," says our contributor. However, as he went deeper, images of mutilated Japanese casualties began to appear... 10 Horrifying Finds From Thrift Stores
10 Things You Should Never Buy at a Thrift Store
"I tend to avoid stuffed animals," confesses one woman. "They are hard to wash and, assuming they belonged to children, have God knows what on them (or worse, soaked into them)." 10 Things You Should Never Buy at a Thrift Store
12 Throw Away Things To Upcycle Today
Keep a lookout for old pairs of jeans that might be in danger of being donated or tossed out - they are invaluable in the upcycling world.
12 Throw Away Things To Upcycle Today
10 Things Not To Pass Up At Thrift Stores
There's a 99% chance vases found at the thrift store were used solely for holding flowers, and they're usually priced at only a few dollars. So it's always well worth picking up a vase or two whenever you come across them! 10 Things Not To Pass Up At Thrift Stores
13 Junk Finds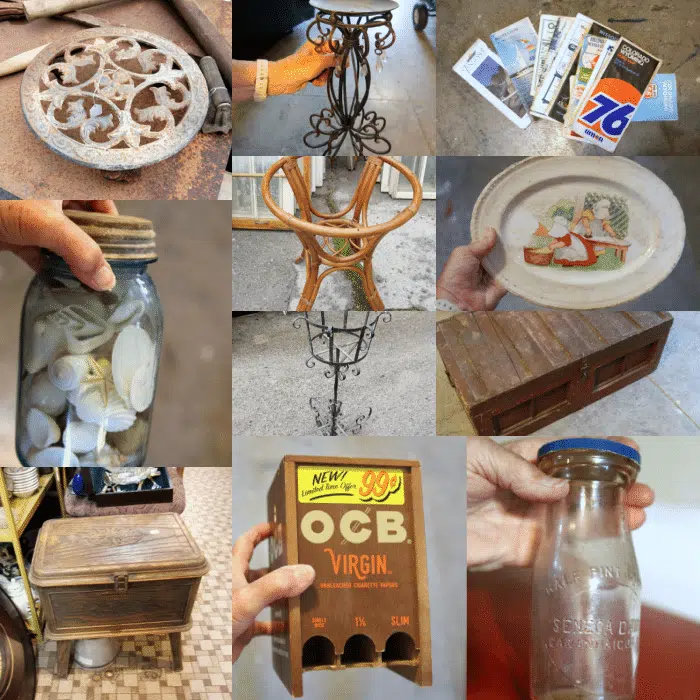 Did one of my junk finds speak to you? Leave a note if you have time, and thanks for being here, Kathy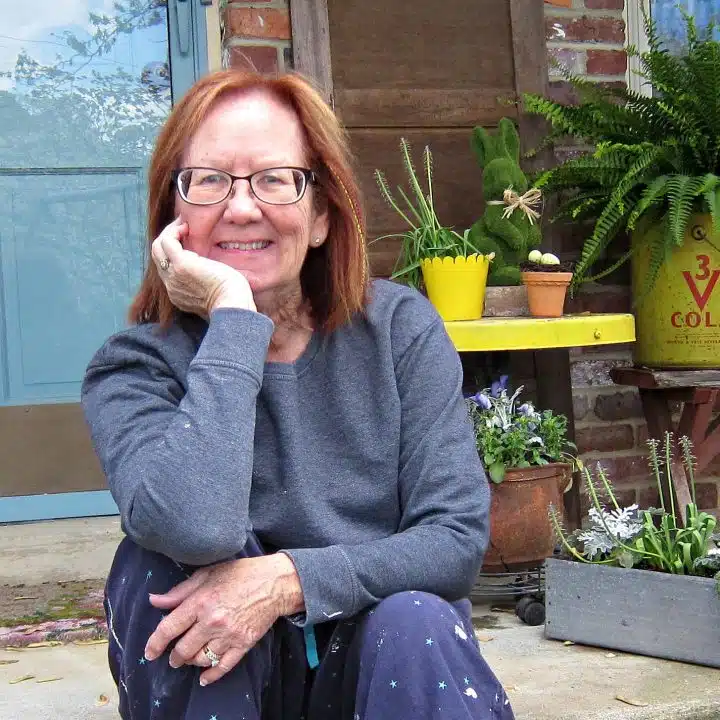 Author: Kathy Owen
Kathy Owen is the founder of the home decor blog Petticoat Junktion where she shares tutorials on painting furniture and upcycling thrifty finds into unique home décor. Her DIY projects have been featured on the Home Depot Blog, Plaid Crafts, Behr Designer Series, and in numerous magazines. Kathy's newest website is HappyHomeDIY.com