We throw away things every day that we could reuse and save money in the process. Repurpose or upcycle your usually thrown-out stuff into home decor. Recently, experts in the field of upcycling converged in an online forum to come up with the best items to maximize any upcycling project. From Mason jars to used crayons, you'll be shocked at what can be repurposed into truly unique pieces.
1. Wine Corks
The easiest way to freshen a tabletop is to cover it with wine corks! Before you know it, your outdated table will become a statement piece for any dining or living room. Corks are easy to collect, with a fantastic upside: you can drink wine while doing it!
2. Wine Bottles
In keeping with the alcohol theme, if you're already upcycling cork, you could also repurpose the wine bottles. Glass bottles can be cut and recycled into glassware and vases. Who knew wine was so versatile?
3. Mason Jars
Who doesn't love Mason jars? They're perfect candidates for upcycling in endless ways, but my favorite is converting them into simple desktop organizers. "Upcycle these mason jars into pen pots in your office or your children's bedroom," reveals one expert. "Either way, it's going to look pretty cool."
4. Light Bulbs
Countless crafty people admit to repurposing old light bulbs and turning them into adorable hanging vases for flowers. So if you're a fan of midcentury modern vibes, a few daises sticking out of an old light bulb will look great in any space.
5. Old Jeans
Keep a lookout for old pairs of jeans that might be in danger of being donated or tossed out - they are invaluable in the upcycling world.
"I keep repurposing old jeans into stylish bags," confesses one woman. Denim is a versatile fabric that is relatively easy to work with. Your imagination and determination are the only limiting factors in creating incredible bags of all shapes and sizes.
6. Lemon Rinds
Lemon rinds usually go right into the compost bin in my house, but a savvy woman has enlightened me with a particularly fantastic idea to upcycle them instead.
"Have you thought about turning them into super cute soaps?" she asks. "Aside from saving space in your bin, homemade soaps will soothe, soften, and pamper tired hands." Luckily, there are many excellent how-to guides throughout the internet to help guide me in the right direction.
7. Crayons
If you have children who wear crayons down to the bone, don't worry: you can upcycle them! They have plenty of uses - turning them into candles is one of the most intuitive. While the process is far from self-explanatory, much like turning lemon rinds into soap, you can find plenty of guides online.
8. Old Ladders
I have multiple ladder shelves in my home, but sadly, none are from upcycled ladders. Don't get me wrong; I will make it happen the next time I stumble across an old ladder!
"Ladder Shelves are one of the most useful upcycling storage projects you can complete at home," one crafty man reports. "Whether you've got an old set of ladders at home or found some for sale at a car boot, you can instantly save space and money. "
9. Mattresses
Although it's easier said than done, it's possible to convert spring mattress frames into many unique pieces of furniture. So from bulletin boards to wall art, you should think twice before throwing away dirty, used mattresses.
10. Vintage T-Shirts
Repurposing vintage t-shirts is an excellent jumping-off point for anybody who wants to explore the world of upcycling because it's so easy!
"If you've got a favorite t-shirt you can't bear to part with, but it's looking tired, one suggestion is to repurpose it into a stylish halter top," one person suggests. "This is an easy starter project for anyone interested in upcycling clothing."
11. Old Hardware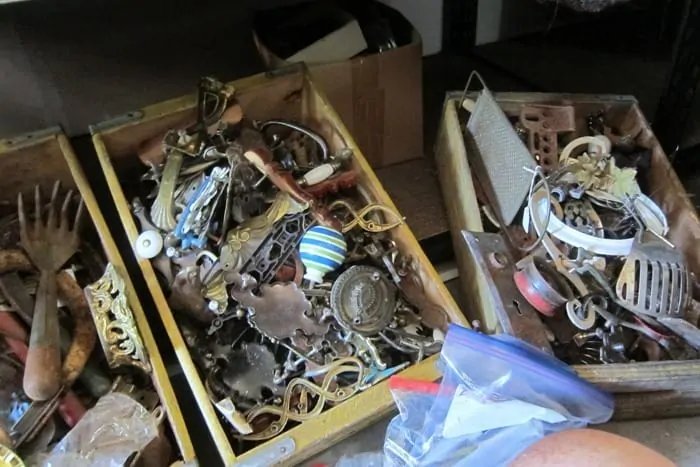 The projects you can make with old hardware are endless. Try this jewelry hanger project... Hanging Necklace Holder | Upcycled Project
12. Reclaimed Wood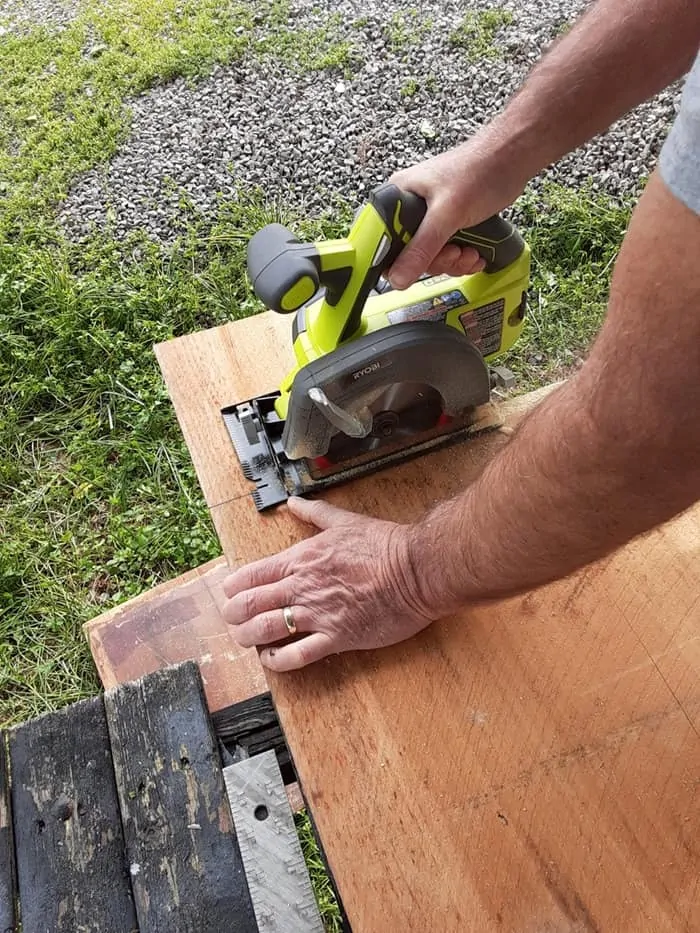 Make unique tables using reclaimed wood and old iron aquarium bases. Make A Rustic Outdoor Plant Table Using Reclaimed Wood
10 Coolest Things Found At Thrift Stores
Join the league of thrift store lovers who have found the coolest things in the most unforgettable of thrift marketplaces. 10 Coolest Things People Found in Thrift Stores