The repurposed silverplate tray magnet board and earring magnets were fun to put together. The magnet tray is a cool upcycle and definitely charming.
Repurposed Silverplate Tray Magnet Board
Decorative magnets are one of the easiest DIY's there are. All you need are magnets, a super duper adhesive ( my choice is DAP RapidFuse), and something fun to jazz up the magnets.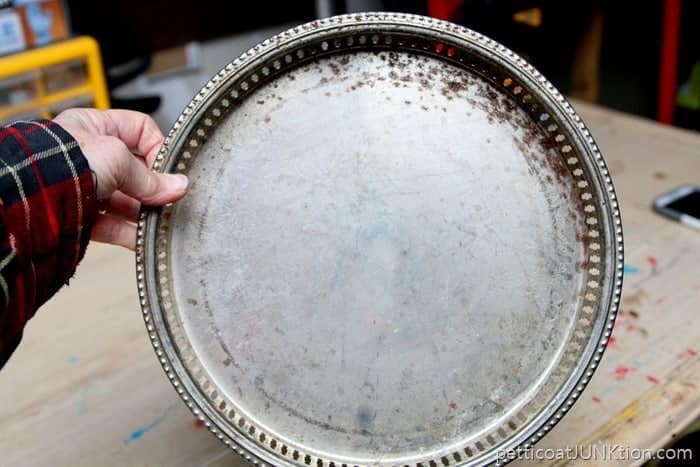 1. Find Your Silverplate Project Piece
The rusty silver plated serving tray was $1 at the junk shop. After I brought it home I checked to see if a magnet would stick to it. Yea! It did.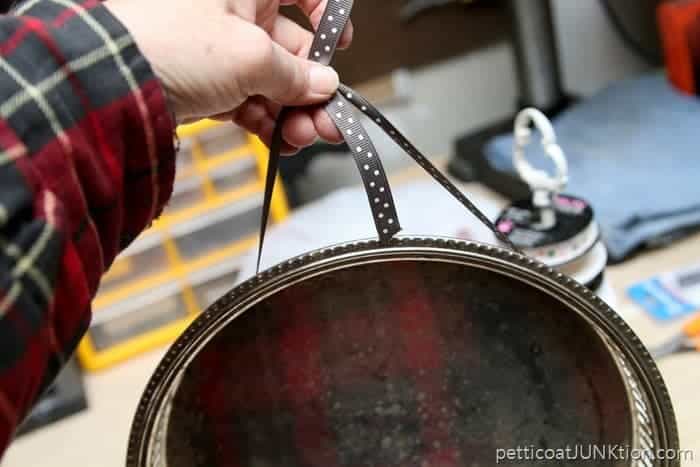 2. Add A Hanger To The Silverplate Tray
I looped a pretty ribbon through a couple of cutouts on the rim to use as the hanger.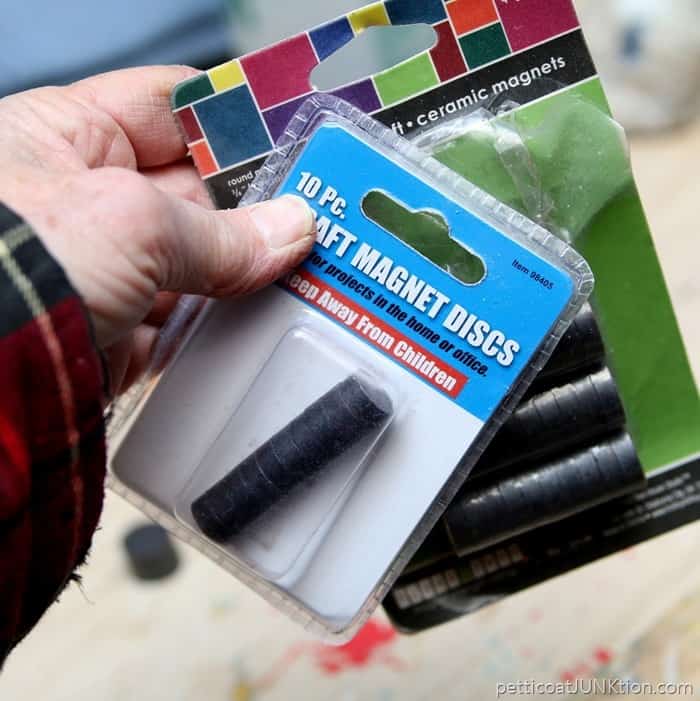 3. Gather Supplies For The Magnets
There were two different size magnets hanging on my supplies pegboard. I first thought I would need the larger magnets but in the end went with the small ones.
I've tried that roll of thick magnetic stick on tape and it's not worth two cents. Just my opinion. Always check the thrift stores for packs of magnets.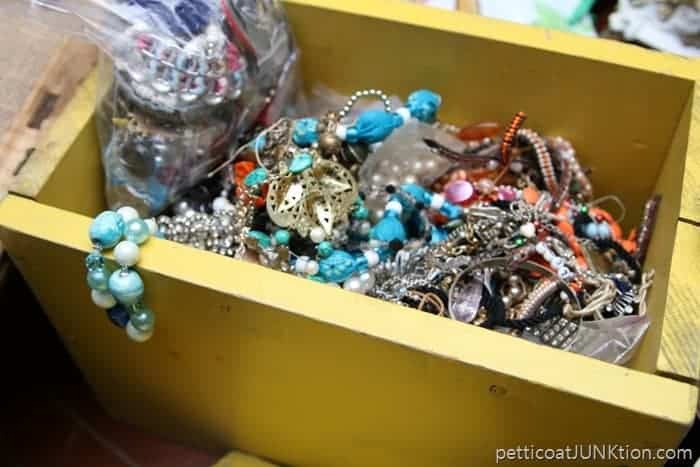 Part of my junk jewelry stash.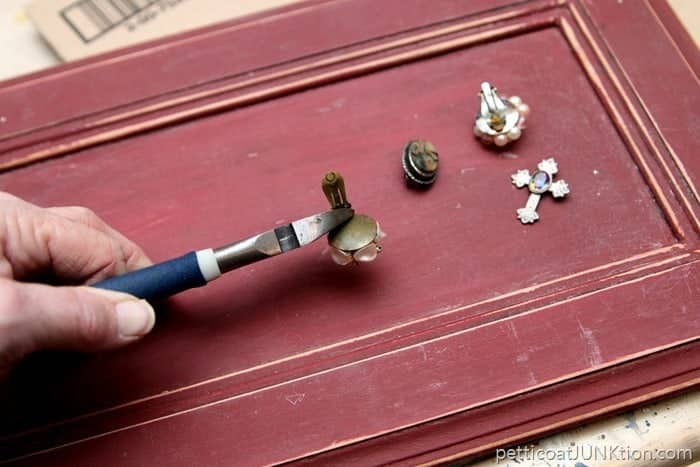 I sorted through the junk jewelry and came up with a few earrings and a pendant cross for the magnets.
4. Put The Magnets Together
It's easy to clip the backs off the vintage earrings with wire cutters. (I see I also got a shot of my raggedy fingernails.)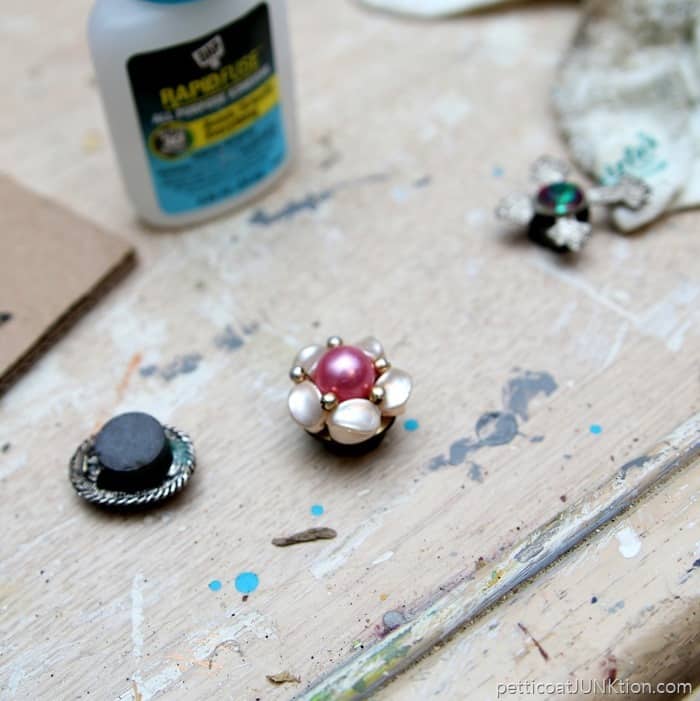 A drop or two of DAP RapidFuse (great stuff)…..leave to dry….and done.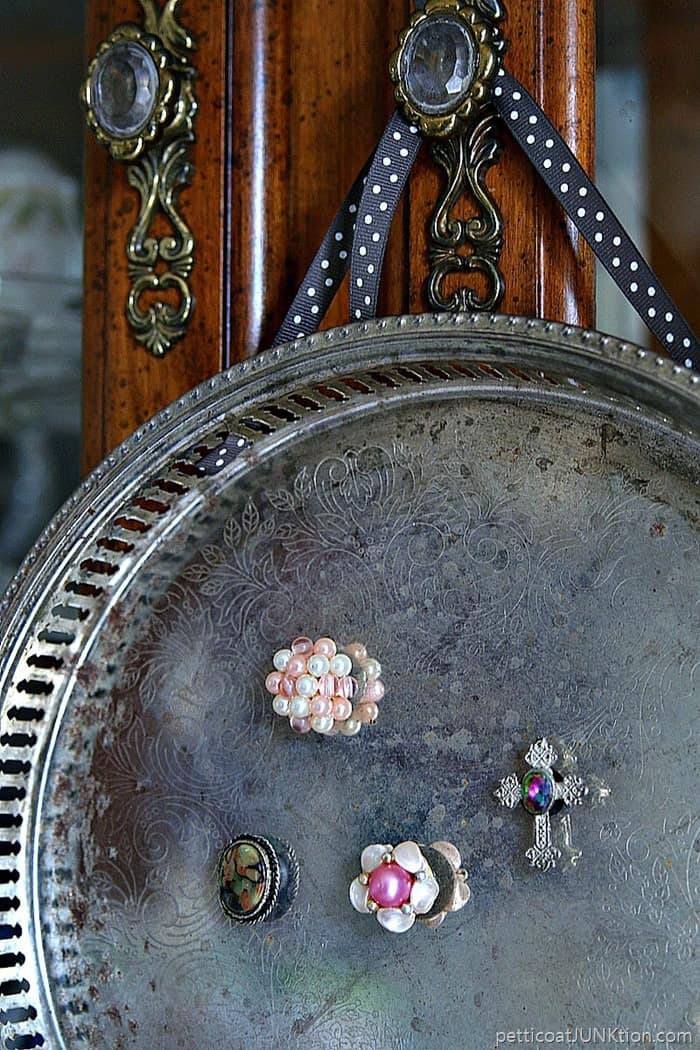 5. Hang Magnet Board In A Cool Place
Now how cute are those magnets. The vintage jewelry is from the stash of junk jewelry I've collected over the years. You can often find bags of it at flea markets for a little of nothing.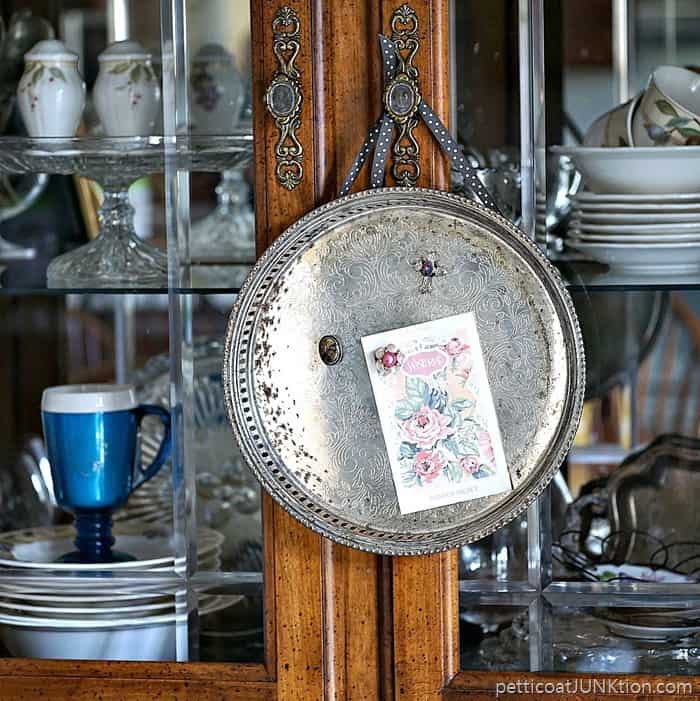 I have the tray hanging on the front of my china cabinet but you could also hang it on a bookcase, interior door, the wall, just about anywhere.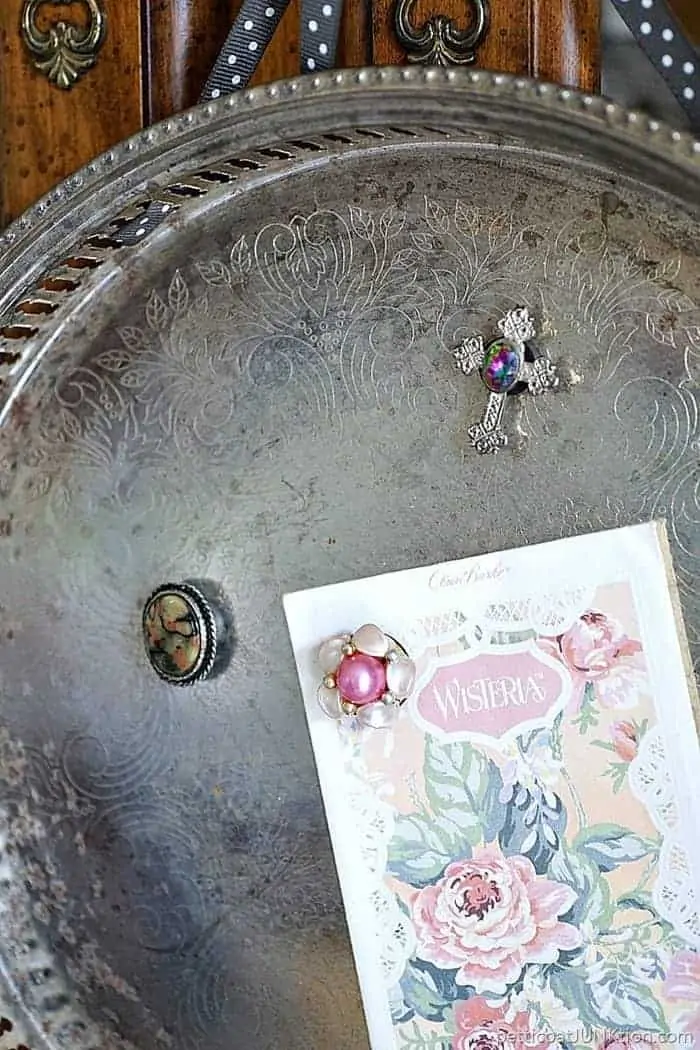 The tray would be great for showing off vintage black and white photos, menu cards, or pretty flower seed packets.
I hope you like the quick DIY. Thanks to all of you for your sweet and thoughtful comments on my Dad's illness and my time in Arkansas. You guys get to my heart.
I'm writing this post at 3 a.m. What else do you do when you can't sleep but write a blog post. I'm still in Arkansas.
I took Dad to the Doctor for a follow up today yesterday and we thought he just had a cold on top of his stomach issues but it's bronchitis. I'm hoping he will soon be on the mend.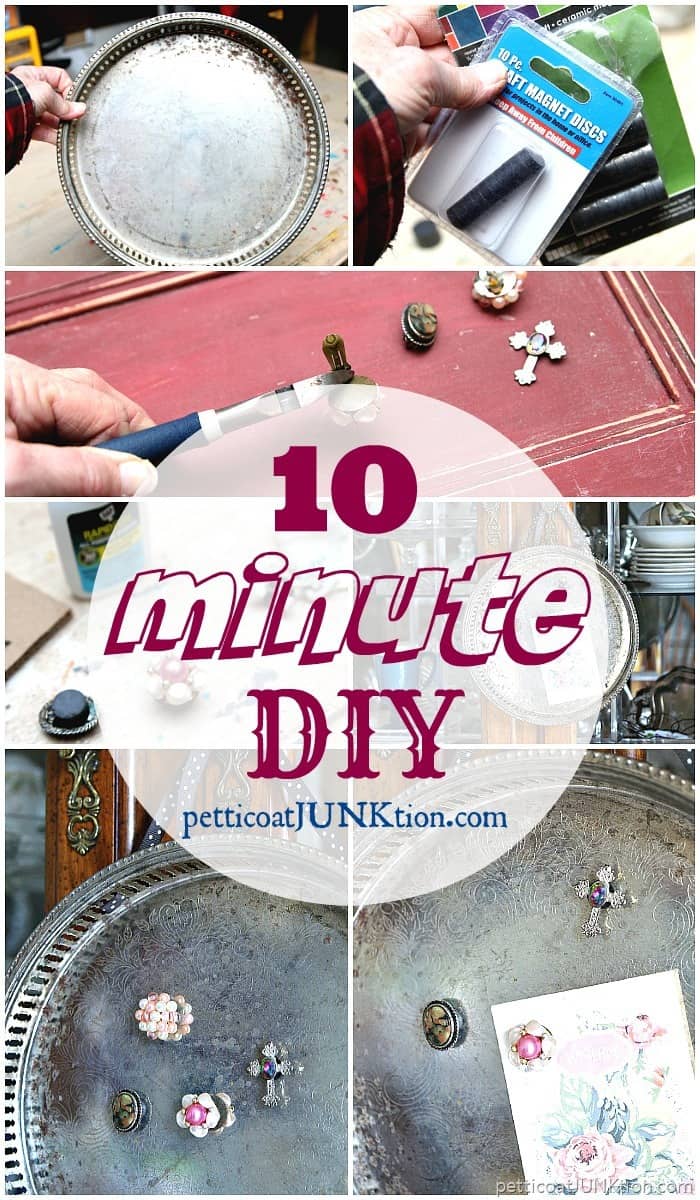 I'll be here tomorrow with the Furniture Fixer Uppers and a chest of drawers makeover. See you then.
Products used in this post:
DAP RapidFuse
Magnets
Products unavailable in your area can found on Amazon. (Affiliate links are for your convenience)
Author: Kathy Owen (Petticoat Junktion)
Kathy is the founder of PetticoatJunktion.com, a home décor blog focused on repurposing and upcycling furniture, old hardware, rusty stuff, and thrifty finds into unique home décor. Kathy's projects have been featured on the Home Depot Blog, Plaid Crafts, Behr Designer Series, and in numerous magazines. Read more about Kathy here.