Antique Key Fridge Magnets And Vintage Hardware Magnets
I went through my stash of antique keys and put together a few fridge magnets. The project took no more than 10 minutes and I had all this free time so I went on the hunt for more stuff. A short time later I had magnets made from vintage hardware. The magnets have character and are real beauties.They certainly stand out next to my freebie advertising magnets and travel/tourist trap magnets.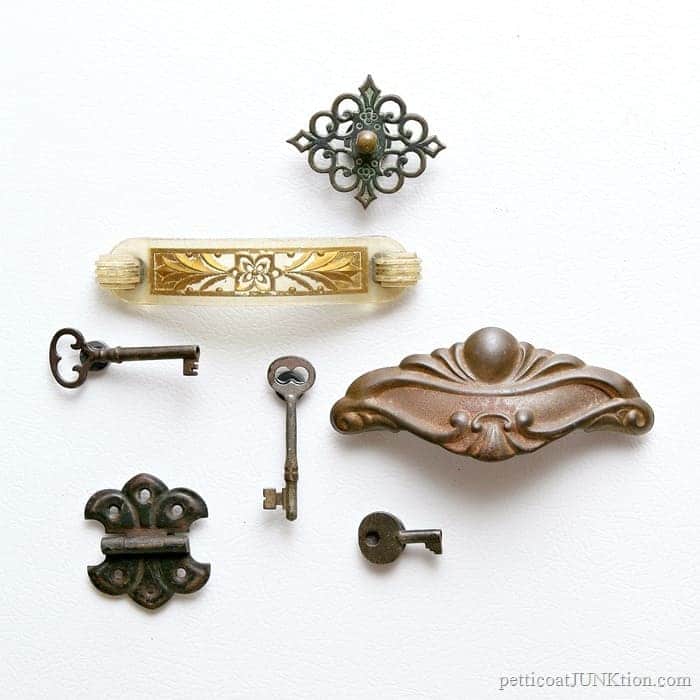 Fridge Magnets From Vintage Hardware
Another project that makes me smile.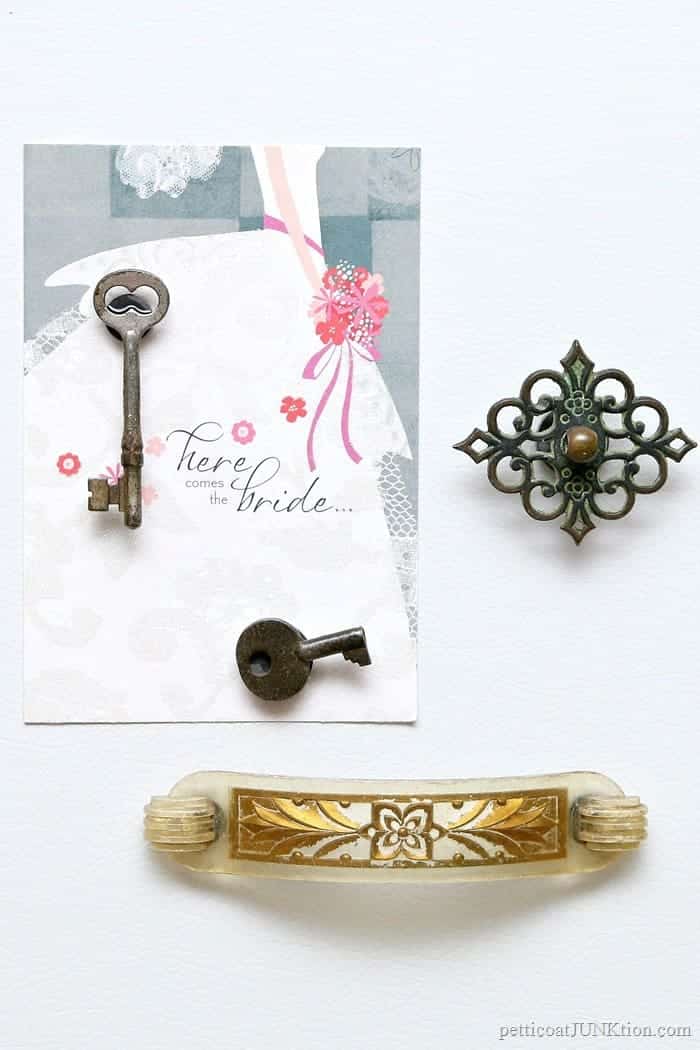 MY LATEST VIDEOS
The long hardware pull is my own unique take on refrigerator magnets. Usually there is one magnet on a small decorative item. I can't do anything the regular way. The furniture pull has a magnet on each end.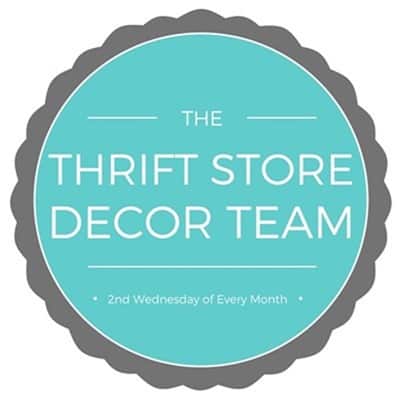 Today is Thrift Store Decor Day and we are welcoming a new blogger on the tour, Pam from House of Hawthornes. My thrifty friends always have a unique take on their budget creations. Links to their posts are listed after my magnet tutorial.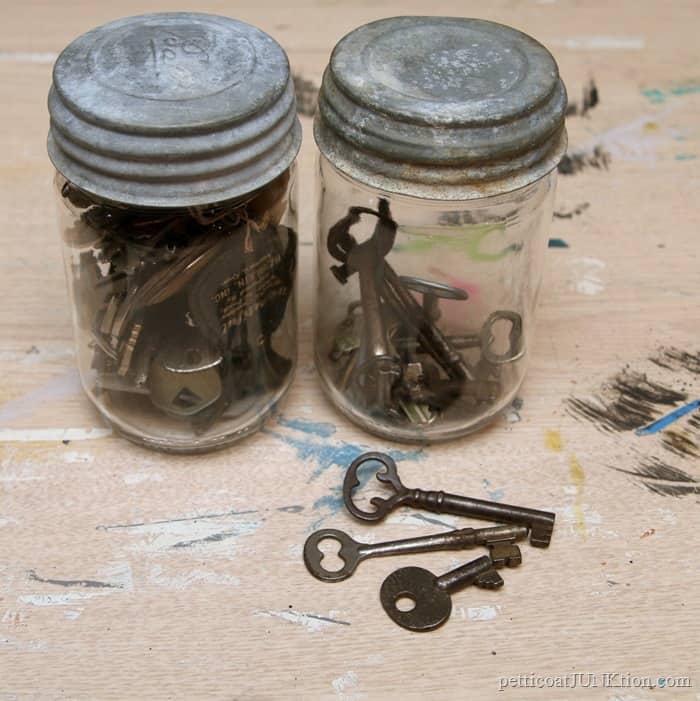 I have two jars of keys. One jar is mainly junk keys and the other holds vintage keys. I pulled out 3 of my favorite vintage keys to work with. I noticed the vintage keys are attracted to the magnets but the newer keys aren't. Different composition.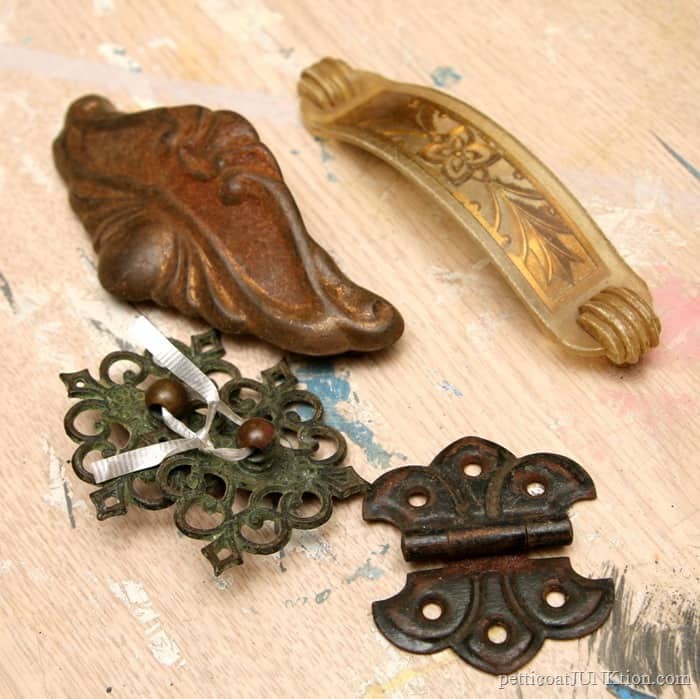 These are the pulls and junk things from my hardware stash. As I mentioned earlier I liked the idea of using the long furniture pulls for magnets.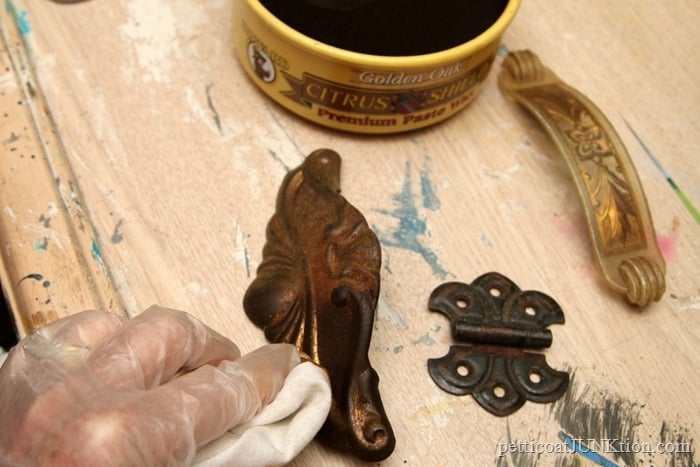 First thing I did was polish the hardware with Howard's wax. Some of the pieces were a little rusty and the wax keeps the rust from rubbing off on stuff.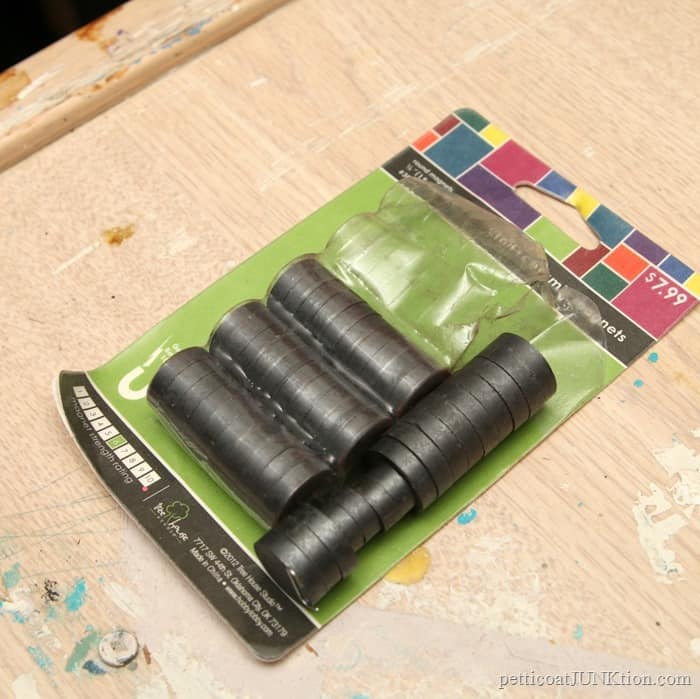 The package of magnets came from Hobby Lobby and I also have some that came from the thrift store. Always check out the small stuff (usually in bags hanging on hooks) at the thrift store. Magnets are pricy.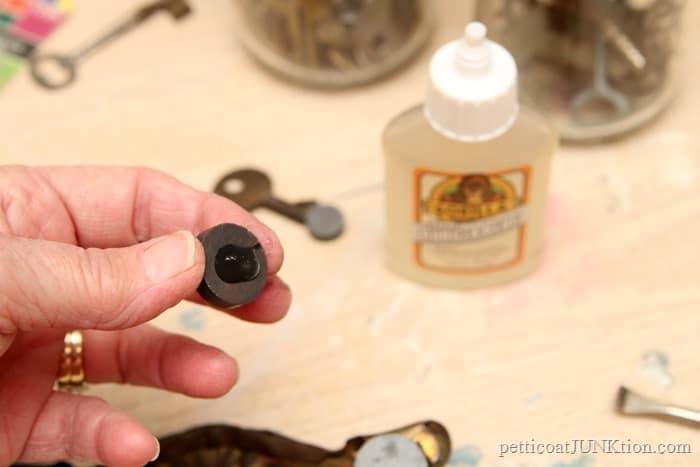 I used clear Gorilla Glue to stick the magnets to the hardware. Not sure how long it takes the glue to dry. I let the magnets sit over night.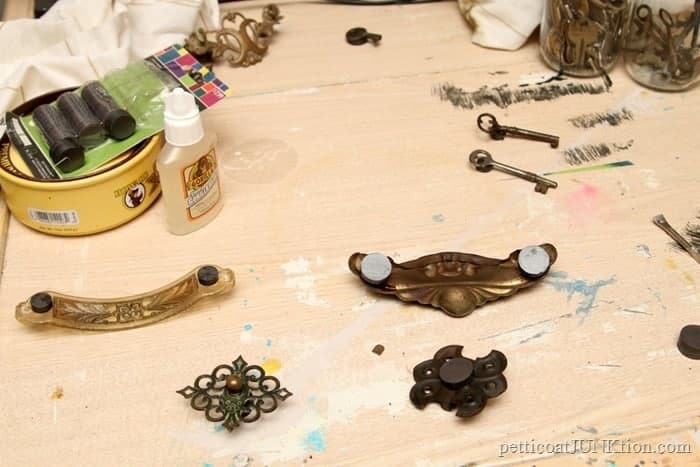 Notice how I have all the hardware and magnets separated? Put those darn things too close together and they all hug on each other. Not good until the glue dries!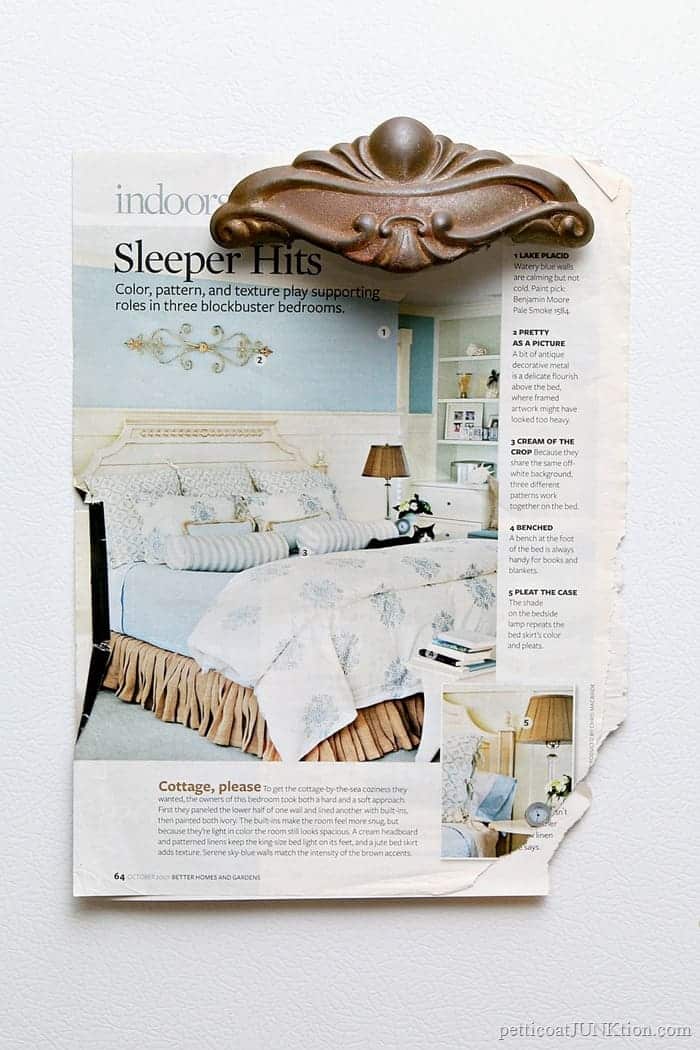 Now see, isn't the long pull cool as a magnet. I wasn't sure how to best stage the magnets so I just pulled out my folder of inspiration pages torn from magazines and stuck them on the fridge.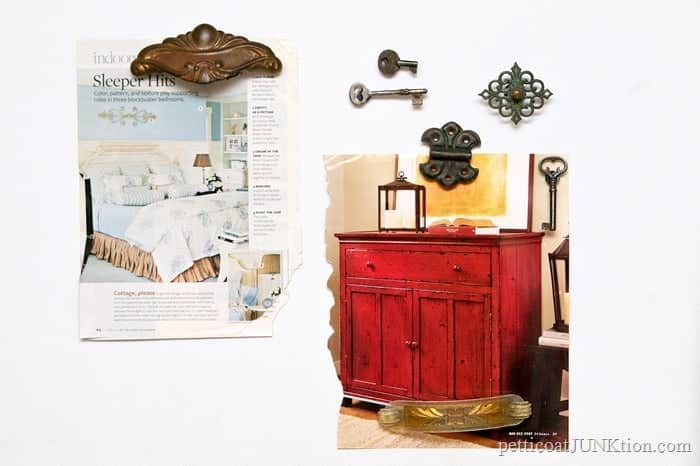 The antique keys and vintage hardware magnets are more like art than magnets. I did a good job. Can you see me patting myself on the back.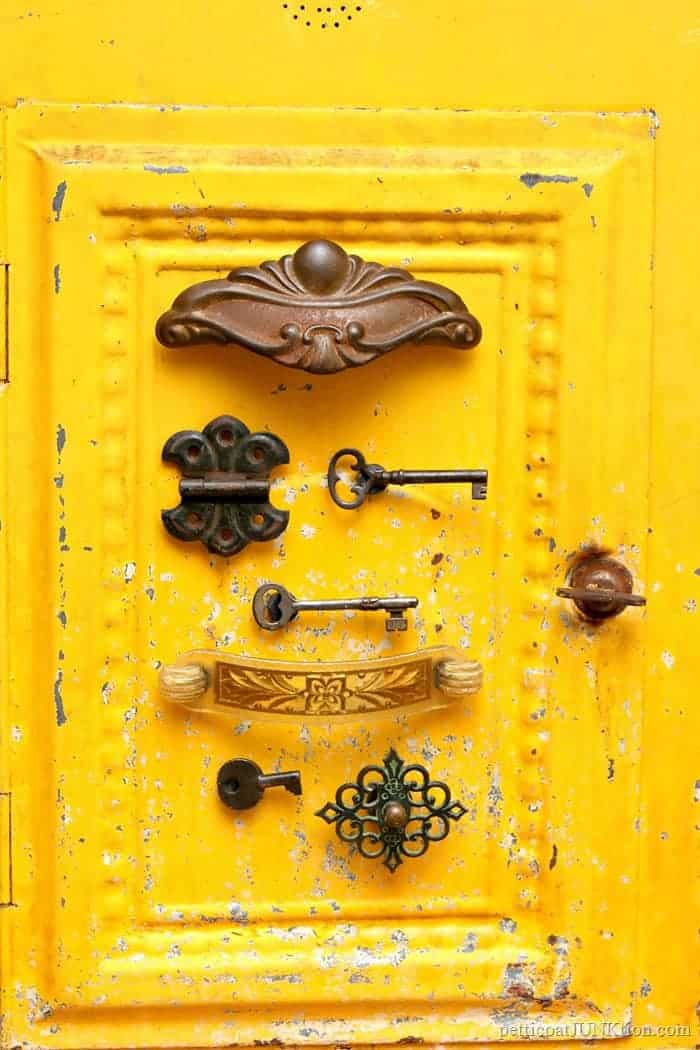 I stuck the magnets on my yellow antique pie safe. They sure pop against the bright yellow.
Which magnet is your favorite? Do you like them? Are you digging through your junk drawer yet?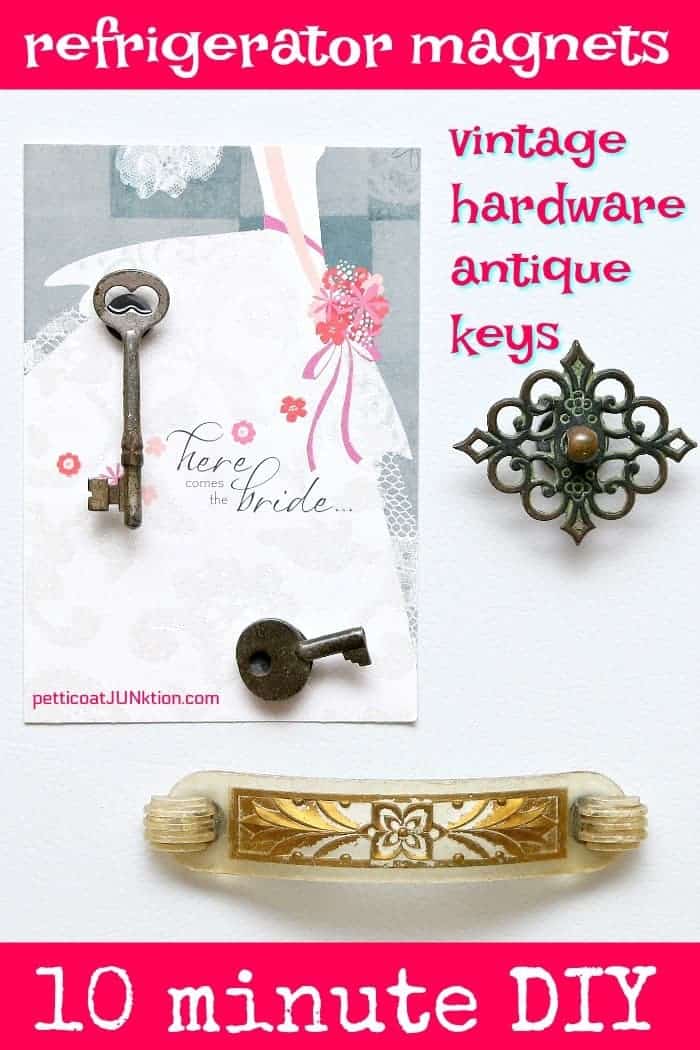 Antique Key Fridge Magnets And Vintage Hardware Magnets
Leave me a note and then click the pink text links below the "before" makeover photo to visit my friends……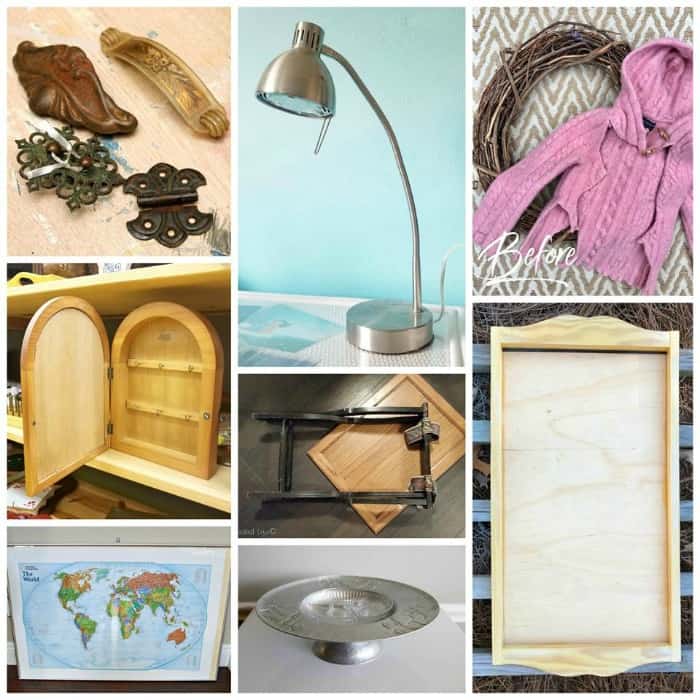 Desk Lamp Makeover – Domestically Speaking
Luggage Rack Side Table – My Repurposed Life
Peony and Grapevine Wreath –  Our Southern Home
World Map Makeover – My Uncommon Slice of Suburbia
Message Board – Refresh Restyle
Key Hook Cabinet Makeover – Sadie Seasongoods
Repurposed Thrift Store Tray – House of Hawthornes
Antique Key Fridge Magnets – Petticoat Junktion (that's me!)
Thanks for being here and have a great day, Kathy