Vintage Tea Towel Calendar Hanging By....Not A Thread
Just wait until you see this bold orange calendar. It's a vintage tea towel calendar and I don't think anyone ever used it. The colors are sooooo vivid. I got it for a steal and now it's hanging from a small curtain rod in our kitchen/dining area. But it's not just hanging from the curtain rod attached to the wall.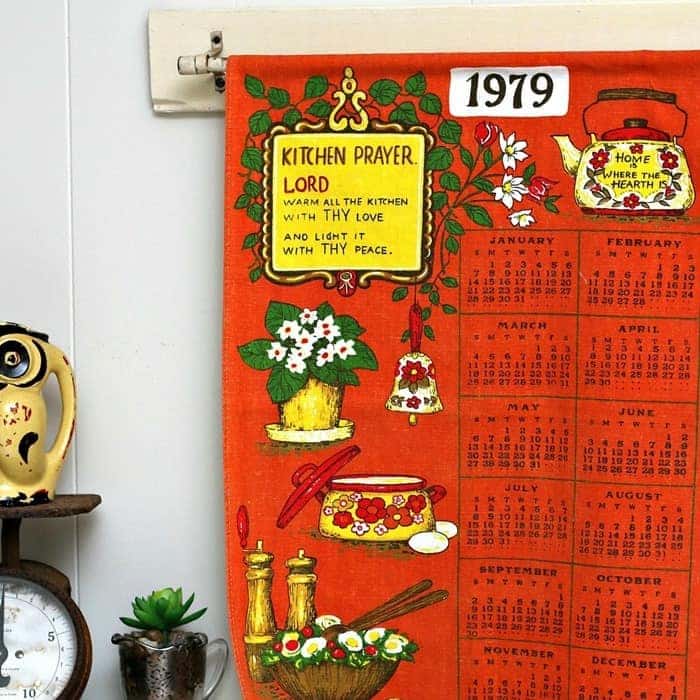 Vintage Tea Towel Calendar
Today is thrifty makeover day and I'm touring with the Thrift Store Decor Team. Links to all the fabulous makeovers are at the bottom of the post. But wait, don't take off yet. Let me tell you how I put my hanging calendar together.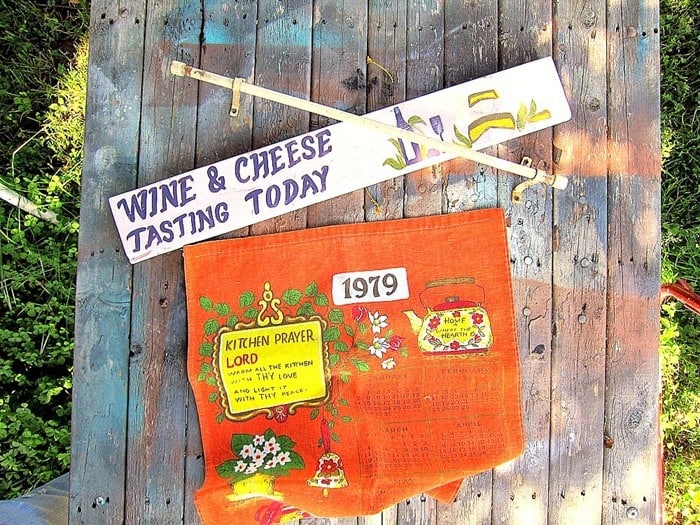 It all started with these three pieces. Three pieces bought at three different times from three different stores. I really can't remember the prices of the items but I know the total for the three couldn't be more than $5 or $6.
I purchased the wine sign knowing I would paint over the design. I got a board with a hanger on the back all ready to go for a little of nothing. The small curtain rod came from my favorite junk shop. I think it may have been $1. The vintage tea towel calendar was an awesome find. You guys know orange and yellow are two of my favorite colors.
I was in one of my workshop organizing phases a couple of months ago when I realized the three pieces were made for each other.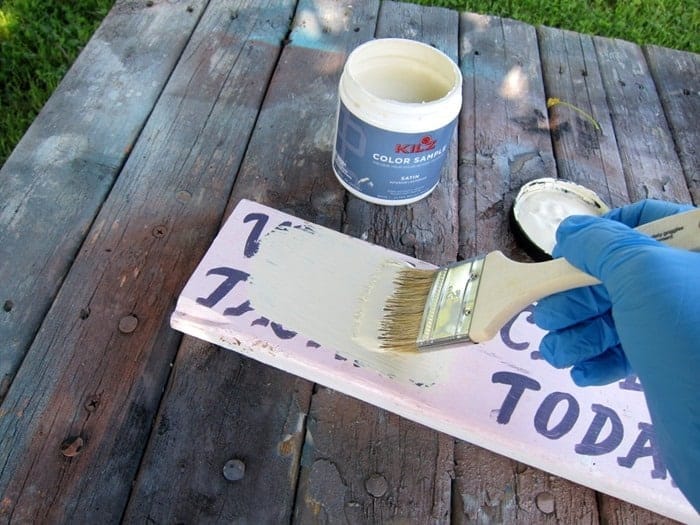 First thing I did was paint the sign using a sample jar of Kilz, color Almond Cake. I thought one coat was going to do the trick but as the paint dried I could see the shadow of the dark print. Two coats of paint did the trick.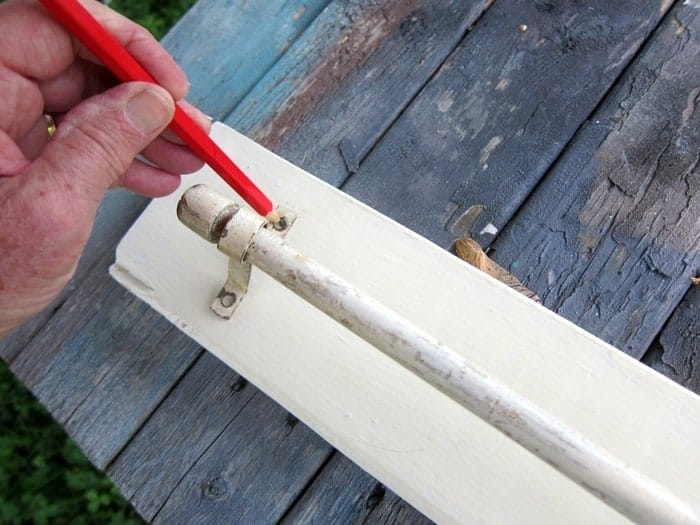 Once the paint was dry I used a pencil to mark the holes for the screws. I could tell you guys I measured everything so it would be nice and straight but you know me better than that. I eyeballed it.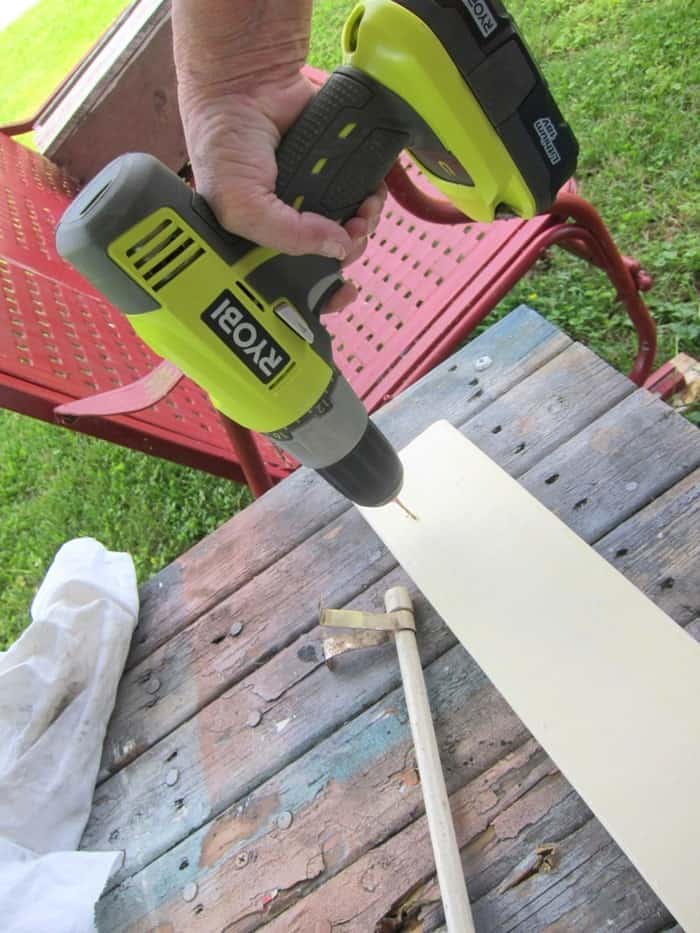 I drilled starter holes for the screws.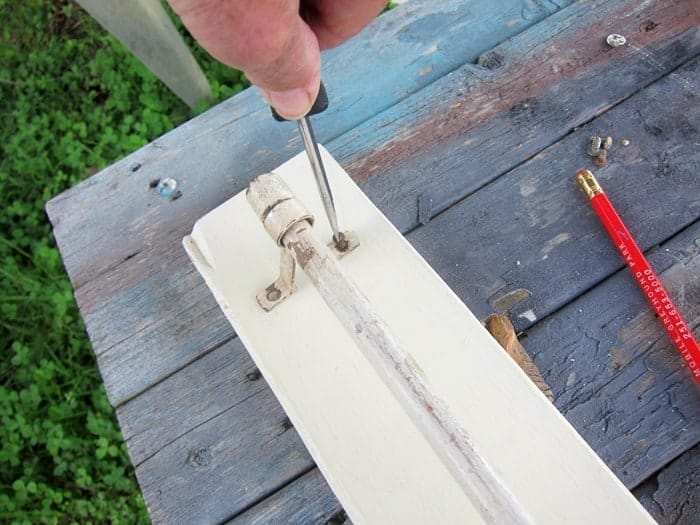 Then I used a screwdriver to attach the rod to the board using old recycled screws.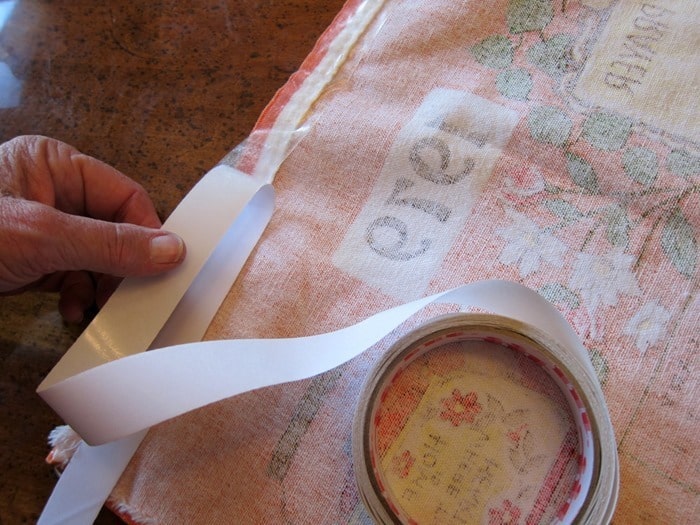 No sewing for this project. I used double sided clear tape to make the hem for the calendar rod pocket.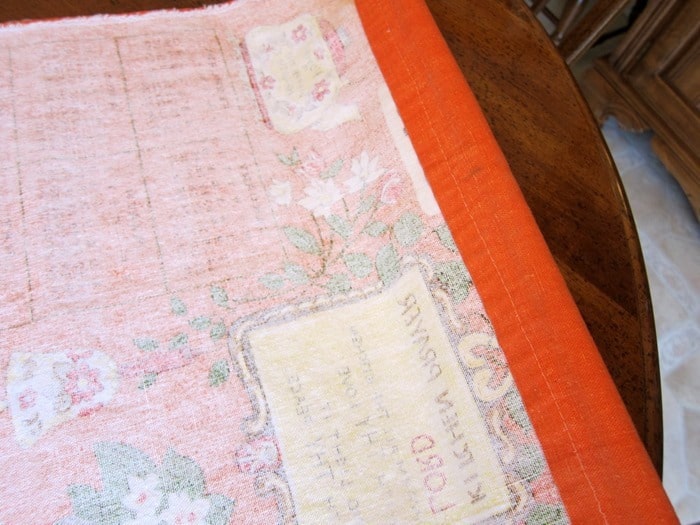 It came out pretty straight. I eyeballed that too. I think measuring stuff is overrated.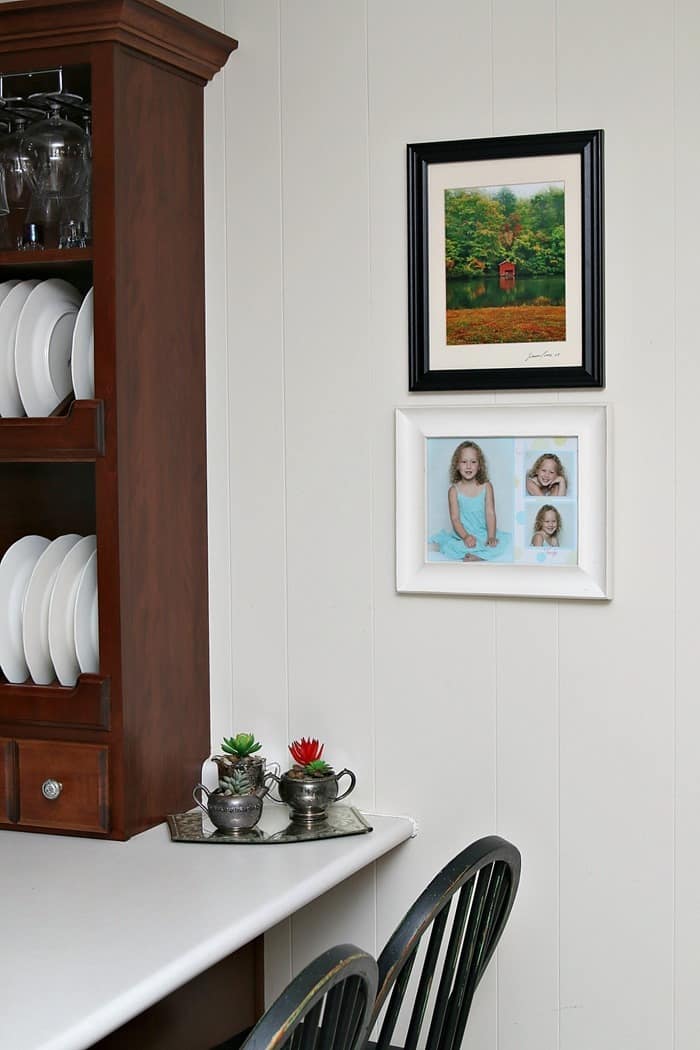 I decided to hang the calendar on the wall between the kitchen and dining area. I hung the photo of our oldest granddaughter on the wall when I took down the 2017 family calendar. It doesn't have enough punch for that space.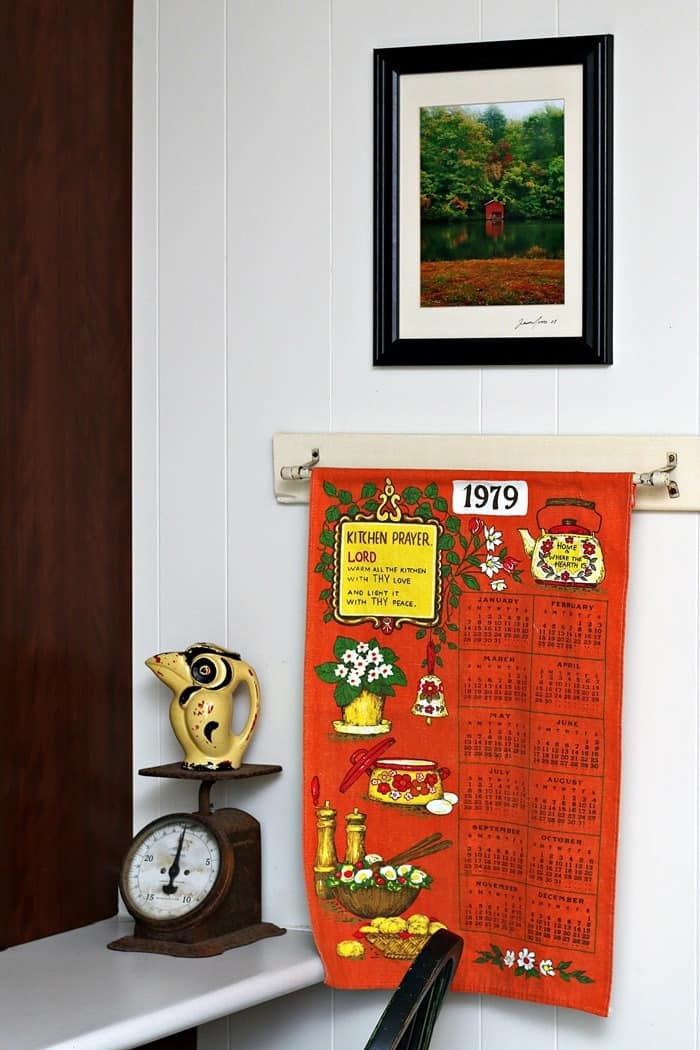 Vintage Tea Towel Calendar
That pop of color looks nice and the orange and yellow work well with the barkcloth curtains I made last year for the kitchen window. You can see them here. I bought the framed photo when we lived in Florida. The scene is so tranquil despite the bold colors.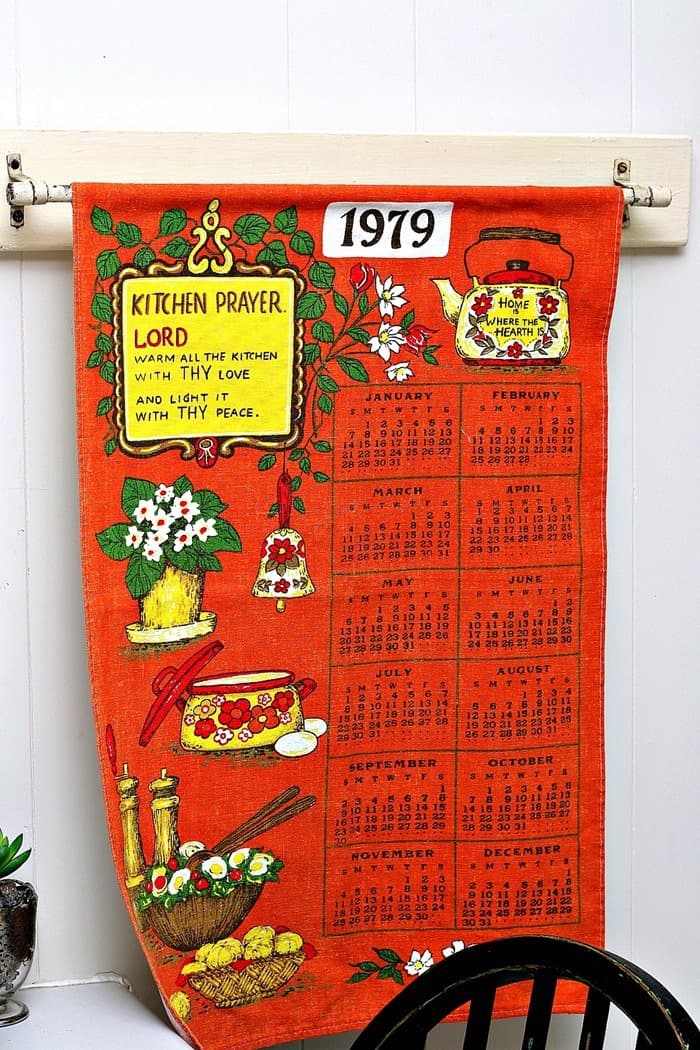 I think I did a good job of getting everything nice and straight. The calendar has been hanging on the wall for a couple of days now and I smile everytime it catches my eye.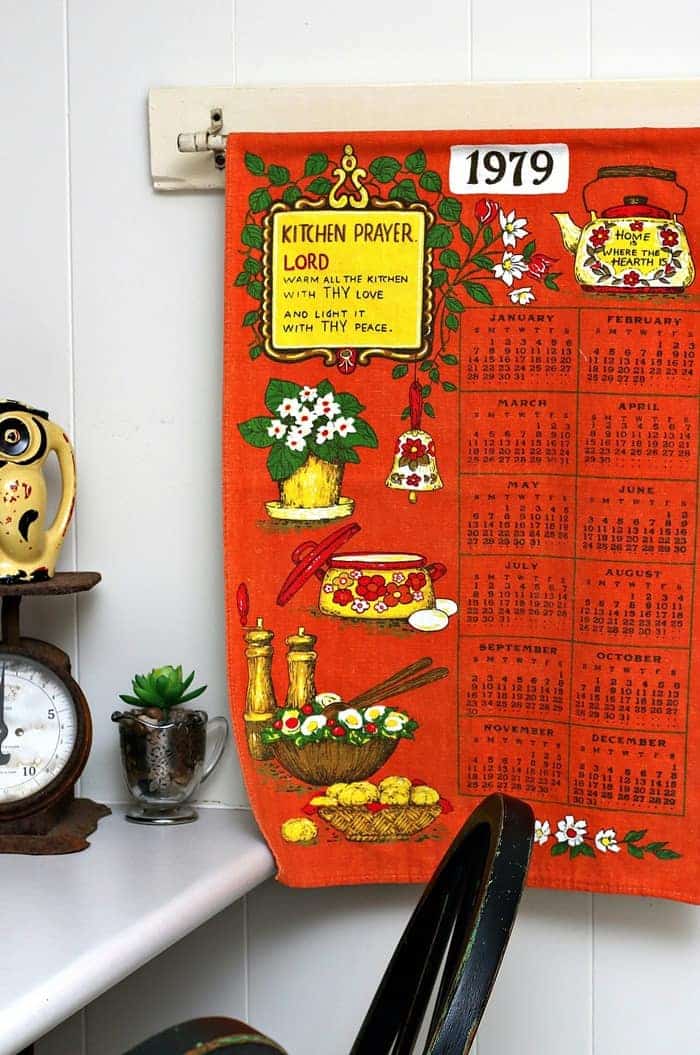 The year 1979 has no special meaning for me. I love the kitchen prayer and the cute designs. If you look closely at the months and days you can see the days match the days of 2018. Just something I noticed.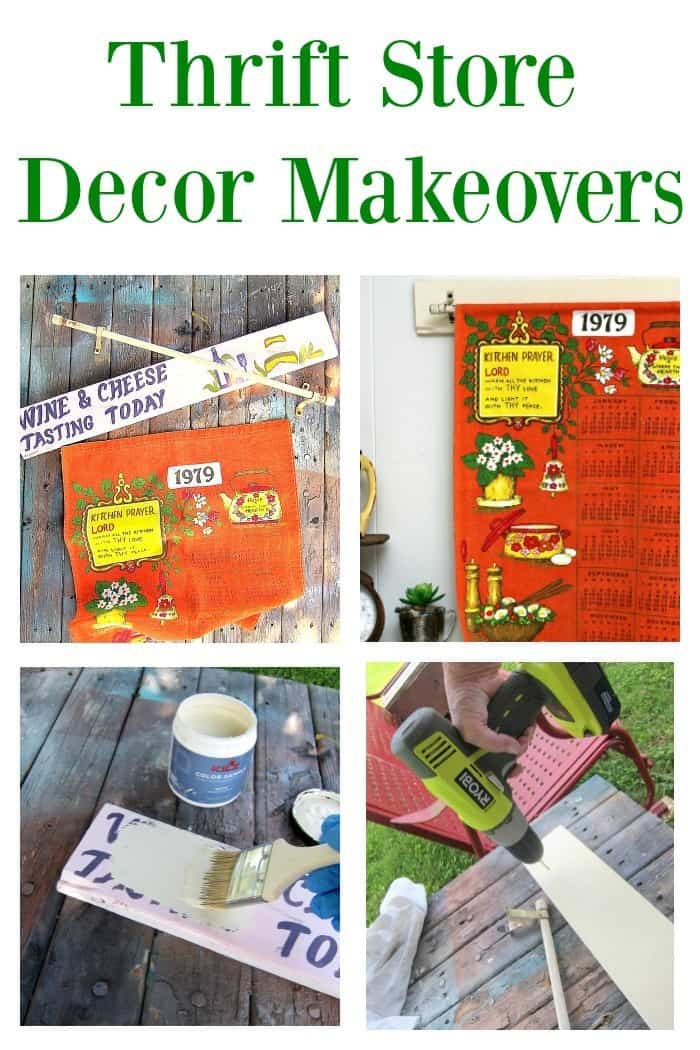 By using tape to hem the calendar I can reuse the calendar in other ways and also the rod/board sign. No telling what I might hang on that thing and what room in will be in next.
Leave a note for me. If 1979 has a special meaning for you please share. I may give up my colorful vintage tea towel calendar one of these days. Time to see what my friends have been up to. Just click those pink links below the "before" makeover photos.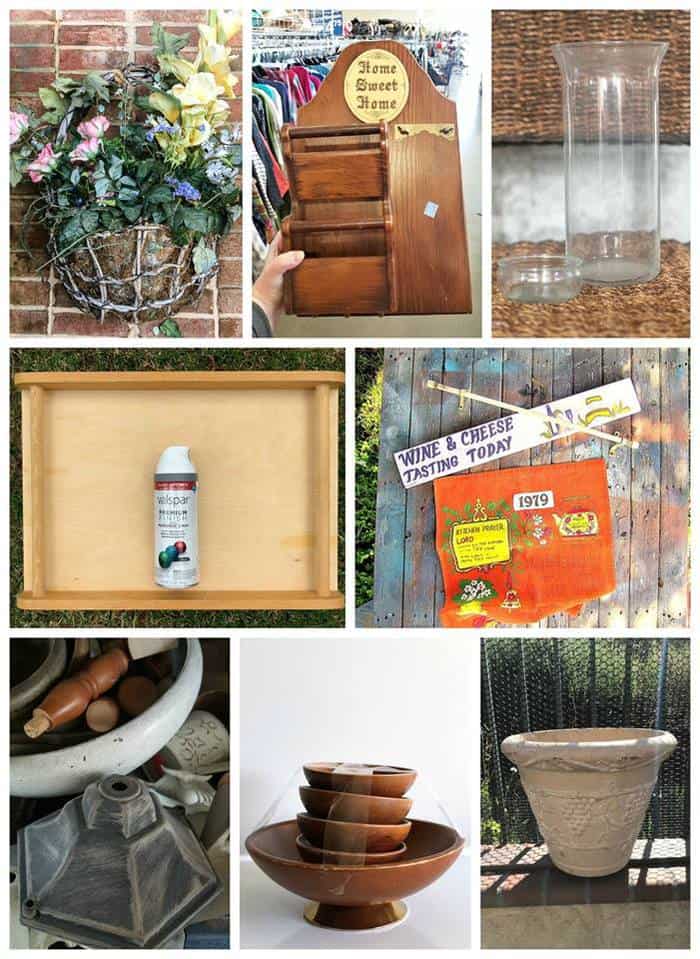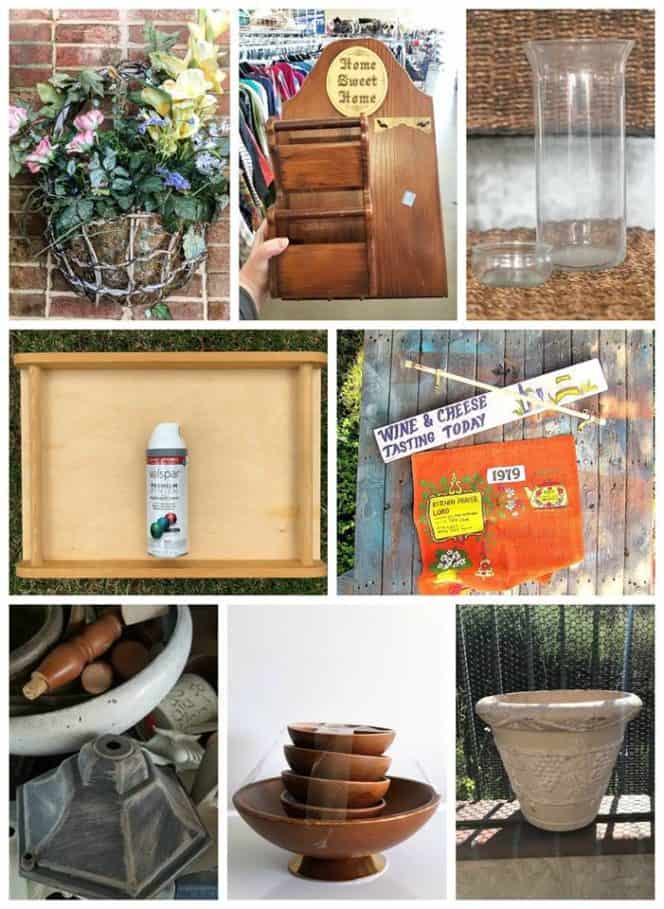 Easy Patriotic Decorations - Domestically Speaking
Small Wooden DIY Pedestal Planter Made with a Spindle - My Repurposed Life
Thrift Store Tray Makeover - Refresh Restyle
Basket Wreath Makeover - Our Southern Home
DIY Painted Flower Pots - My Uncommon Slice of Suburbia
Jewelry Hanger from a Refreshed Memo Board - Sadie Seasongoods
1960's Wooden Salad Bowl Repurpose - House of Hawthornes
Vintage Tea Towel Calendar - Petticoat Junktion (you are here)
Thanks for being here and have a great day, Kathy
Author: Kathy Owen (Petticoat Junktion)
Kathy is the founder of PetticoatJunktion.com, a home décor blog focused on repurposing and upcycling furniture, old hardware, rusty stuff, and thrifty finds into unique home décor. Kathy's projects have been featured on the Home Depot Blog, Plaid Crafts, Behr Designer Series, and in numerous magazines. Read more about Kathy here.