Wood Drawer Repurpose Idea
The serving tray I made is the coolest. It has sisal rope handles and shabby blue paint for a beachy look. I love a good wood drawer repurpose project is this is one of my favorites.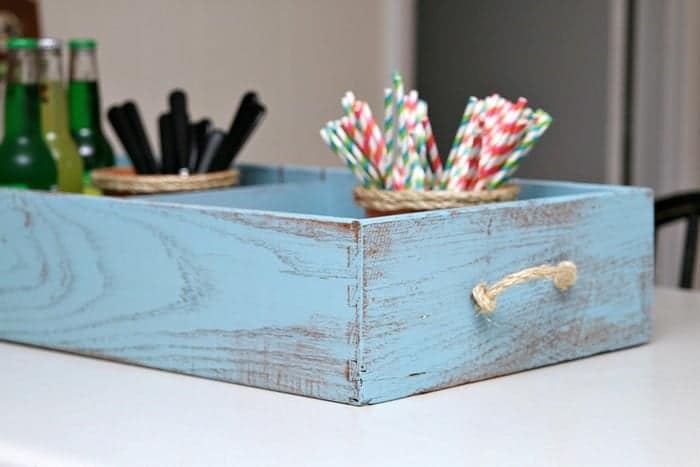 Wood Drawer Serving Tray
Sometimes I just find bits and pieces of old furniture. That's okay because I can always find a use for the odds and ends other people toss. I love a good upcycle.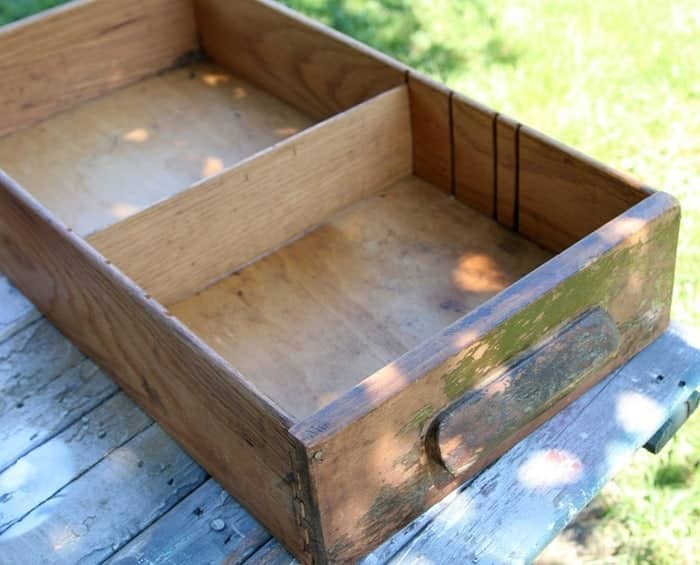 Take this drawer for instance. It's nice and sturdy. In fact it's darn heavy. It would be a shame to break it up for firewood or worse send it to the landfill.
Today is Thrift Store Decor Day and the drawer was a thrifty find from my favorite thrift/junk store. I was using it to hold those small bottles of acrylic paint but it was better than that. Those bottles can sit in a box.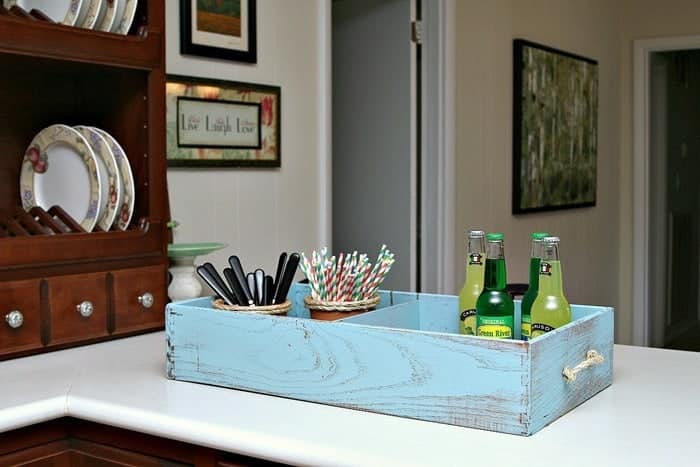 Now it's a handy serving tray.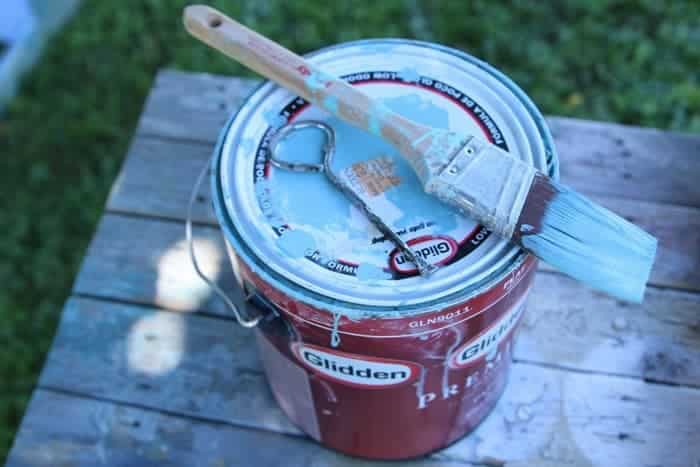 The beautiful paint color has no name. The gallon of paint was on the oops shelf at Home Depot. I love a good deal. have I mentioned that before? I used this same paint for the Little Tikes Playhouse Extreme Makeover. The color reminds me of the beach.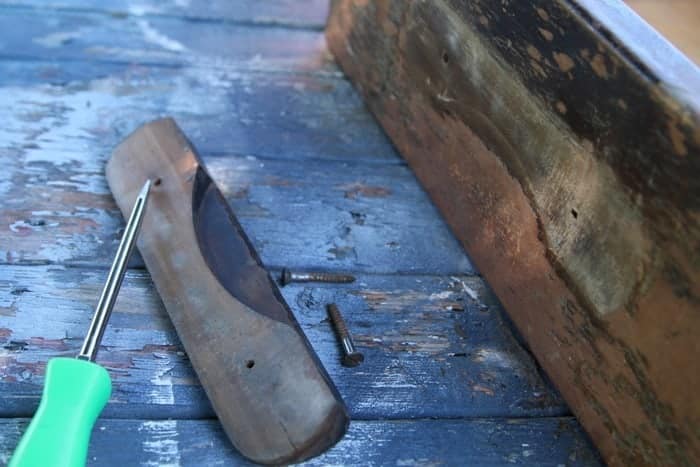 I removed the wood handle from the drawer.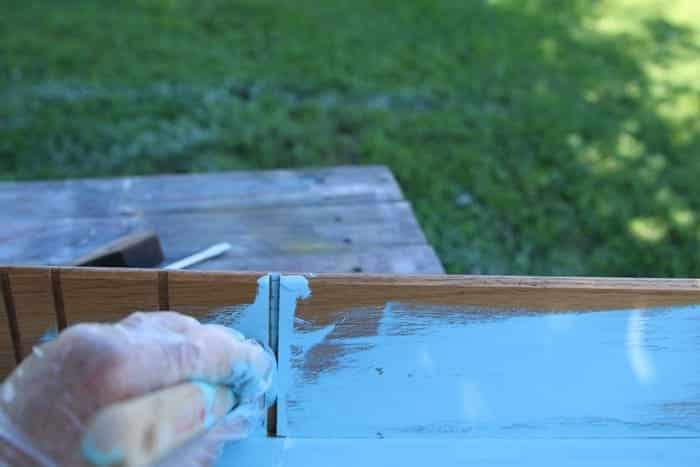 Then started painting.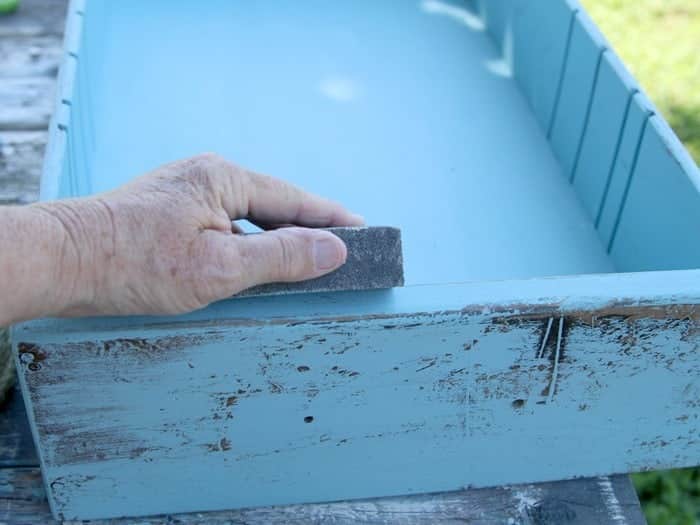 When the paint was dry I distressed the paint by hand…just a bit. I didn't actually cover the drawer completely with paint. I let the little scrapes and dings shine.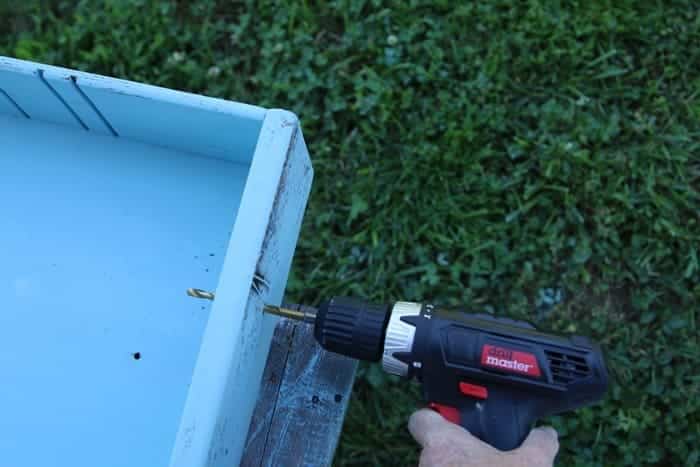 Next I drilled two large holes on each end of the drawer for the sisal rope handles.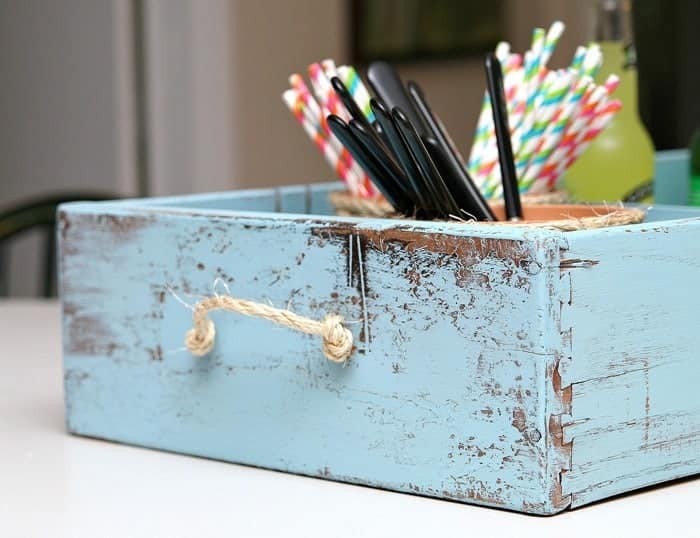 I knotted and added the rope and…tadah! The whole project took about an hour. Allowing for drying time.
This is a project from earlier this year. The drawer was already painted and perfectly chippy. I just cleaned it up and added the sisal rope handles. You can see it here..Chippy Wood Magazine Tray with Sisal Rope Handles.
I bet you would love the weathered wood finish project I did. You can see it below....
How To Get The Weathered Wood Look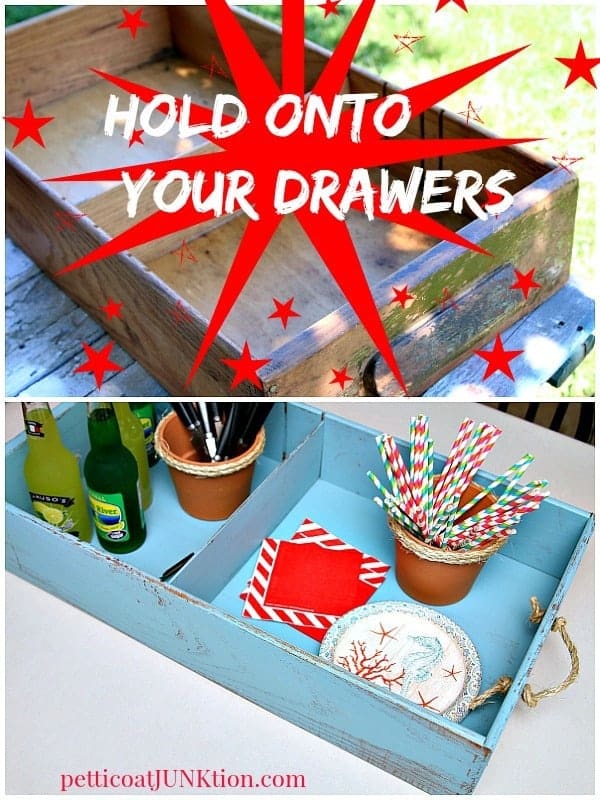 Wood Drawer Serving Tray
You can find the sisal rope on Amazon by clicking here .. Sisal Rope  (Amazon Affiliate Link).
Now it's time to see what my thrifty friends have for us today. Just click the pink links below.
Domestically Speaking Nautical Rope Candlestick
Bliss Ranch Refreshed Front Door Mat
My Repurposed Life Plastic Frame Makeover
Uncommon Slice of Suburbia Painted Lanterns
Have a great day!