Repurpose an old drawer into a serving tray. This serving tray is the coolest. It has sisal rope handles and shabby blue paint for a beachy look. I love a good wood drawer repurpose project.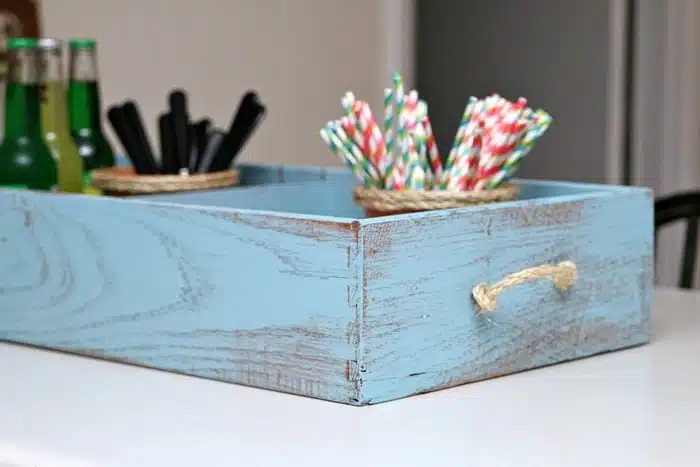 Sometimes I just find bits and pieces of old furniture. That's okay because I can always find a use for the odds and ends other people toss.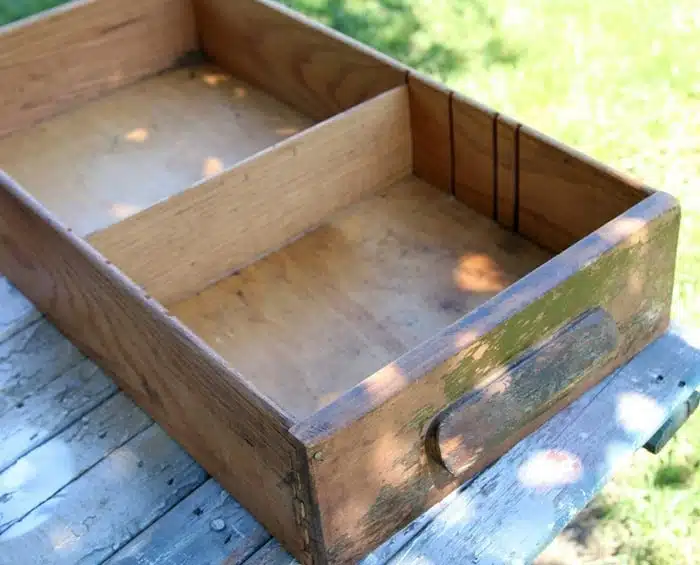 Take this drawer for instance. It's nice and sturdy. In fact it's darn heavy. It would be a shame to break it up for firewood or worse send it to the landfill. The drawer was a thrifty find from my favorite thrift/junk store. I was using it to hold those small bottles of acrylic paint but it has a better purpose than that. Those bottles can sit in a box.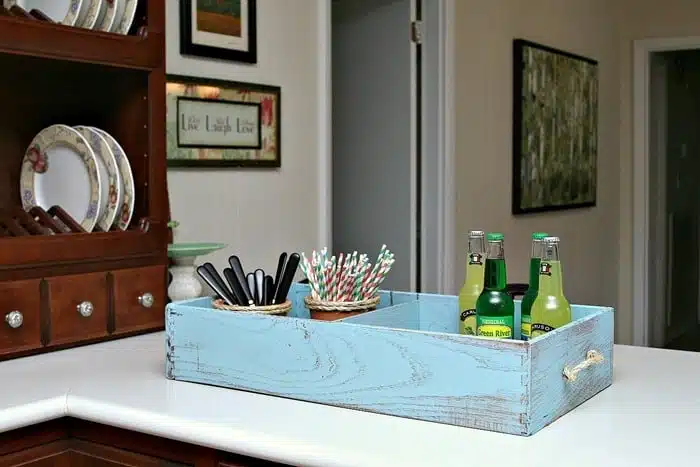 Now the old drawer is a handy serving tray. How do you like the way I left the wood grain peeking through the paint?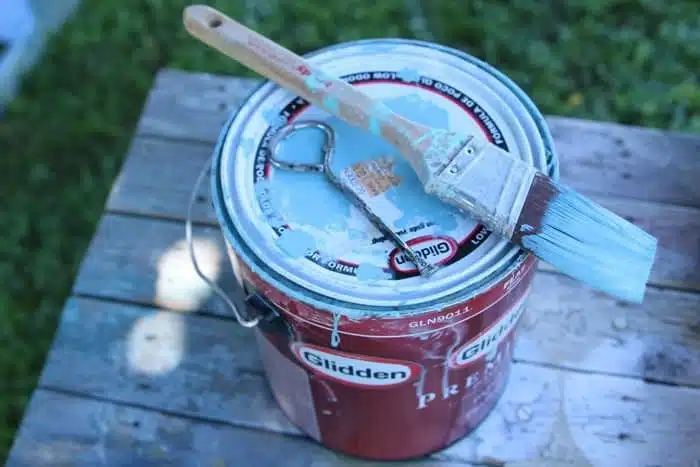 The beautiful paint color has no name. The gallon of paint was on the oops shelf at Home Depot. I always check out the oops shelf at the hardware stores. I used this same paint for the Little Tikes Playhouse Extreme Makeover. The color reminds me of the beach.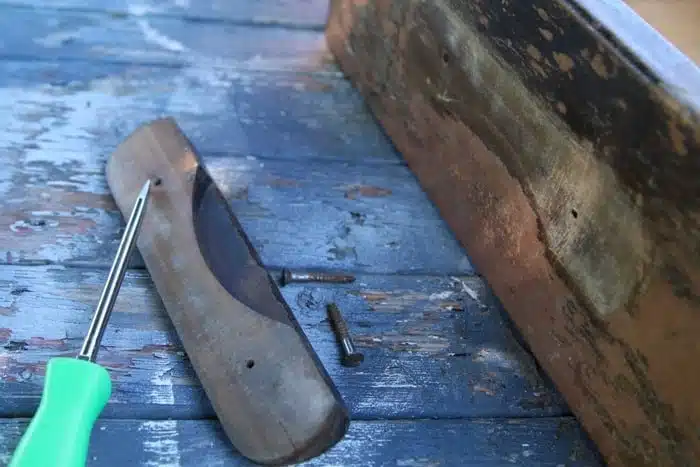 I removed the wood handle from the drawer. It didn't fit the beachy vibe.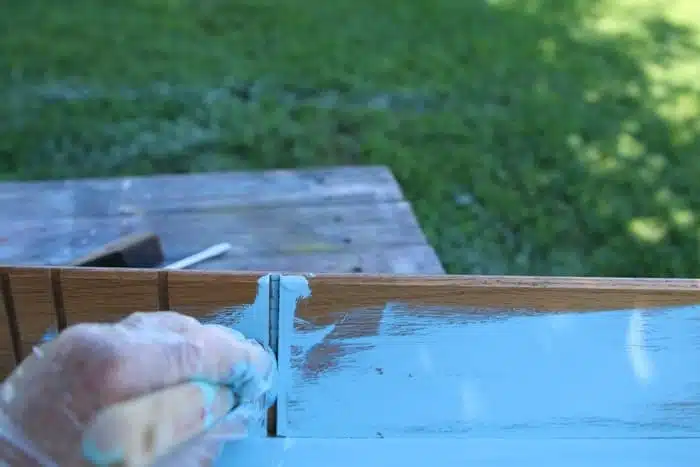 I painted the drawer inside and out.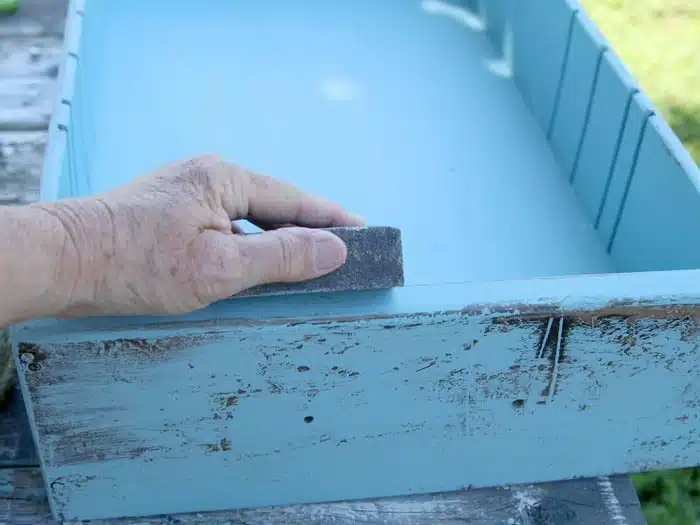 When the paint was dry I distressed the drawer by hand…just a bit. I didn't actually cover the drawer completely with paint. I wajted the little scrapes and dings shine and also some of the wood grain.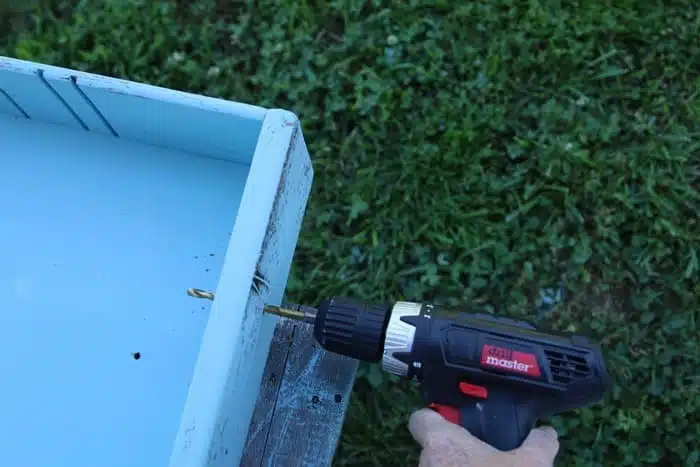 Next I drilled two large holes on each end of the drawer for the sisal rope handles.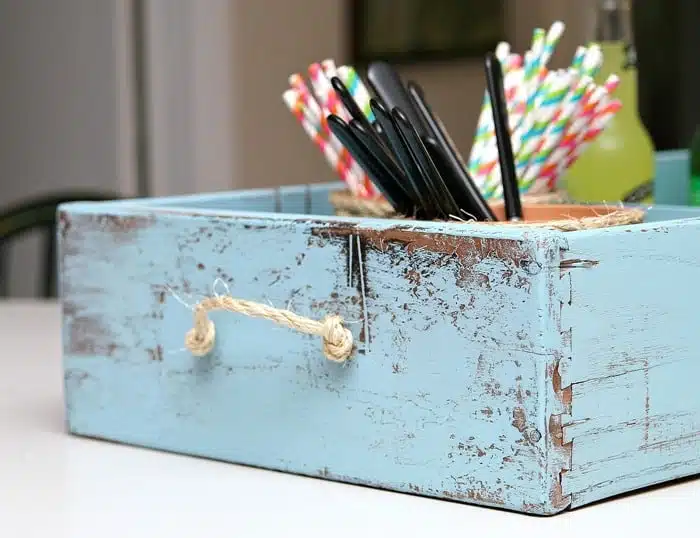 I knotted and added the rope and…tadah! The whole project took about an hour. Allowing for drying time.
This is a project from earlier this year. The drawer was already painted and perfectly chippy. I just cleaned it up and added the sisal rope handles. You can see it here..Chippy Wood Magazine Tray with Sisal Rope Handles. You can see that these old drawers come in handy for all kinds of things. You could use them to hold your craft supplies, the kids coloring supplies, pots of flowers....
I bet you would love the weathered wood finish project I did. You can see it below....
How To Get The Weathered Wood Look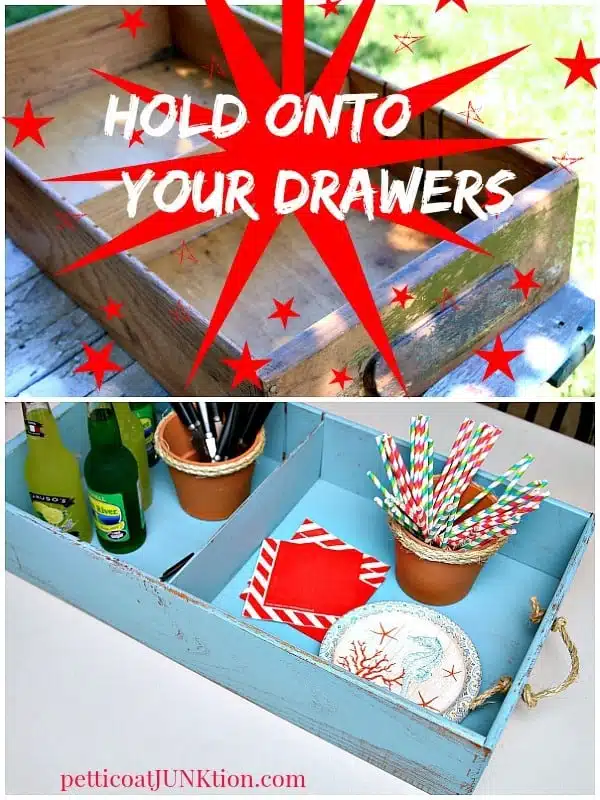 Wood Drawer Serving Tray
You can find the sisal rope on Amazon by clicking here .. Sisal Rope (Amazon Affiliate Link)
Thanks for being here and have a great day, Kathy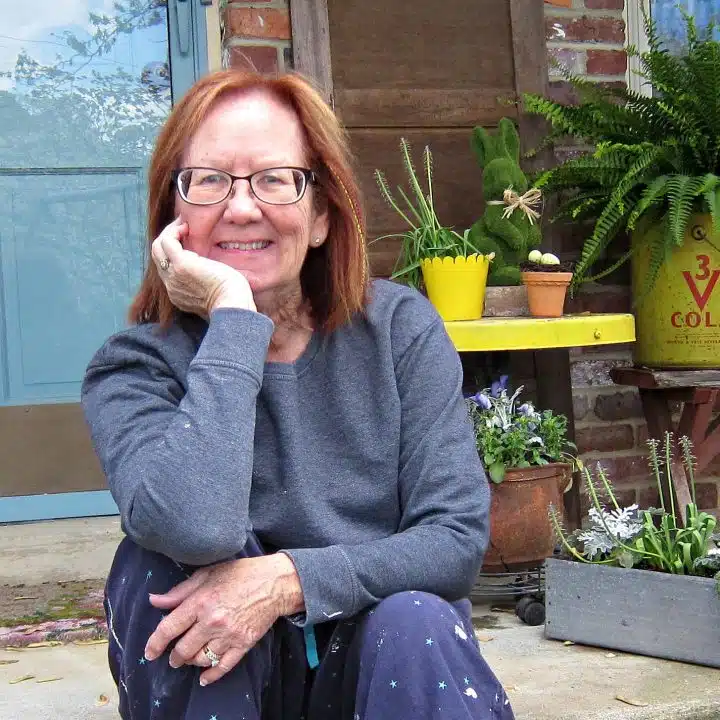 Author: Kathy Owen
Kathy Owen is the founder of the home decor blog Petticoat Junktion where she shares tutorials on painting furniture and upcycling thrifty finds into unique home décor. Her DIY projects have been featured on the Home Depot Blog, Plaid Crafts, Behr Designer Series, and in numerous magazines. Kathy's newest website is HappyHomeDIY.com