disclosure: affiliate links may be used in this post.
You can decoupage outdoor flower containers and amp up your curb appeal. This red flower planter with the decoupaged house numbers is a sure winner.
The decoupaged numbers on the red wood planter are a nice contrast and can be seen from the street. I have the full tutorial on the Red Mod Podge Decoupaged Outdoor Planter.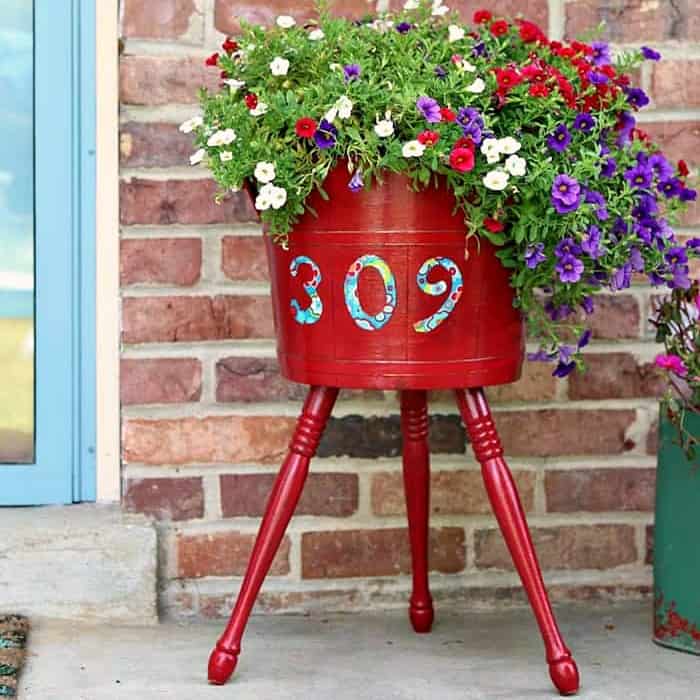 I want to thank Mod Podge for this beautiful makeover. I painted the flower planter a bold red and sealed it with Mod Podge Outdoor Formula to protect it from the weather.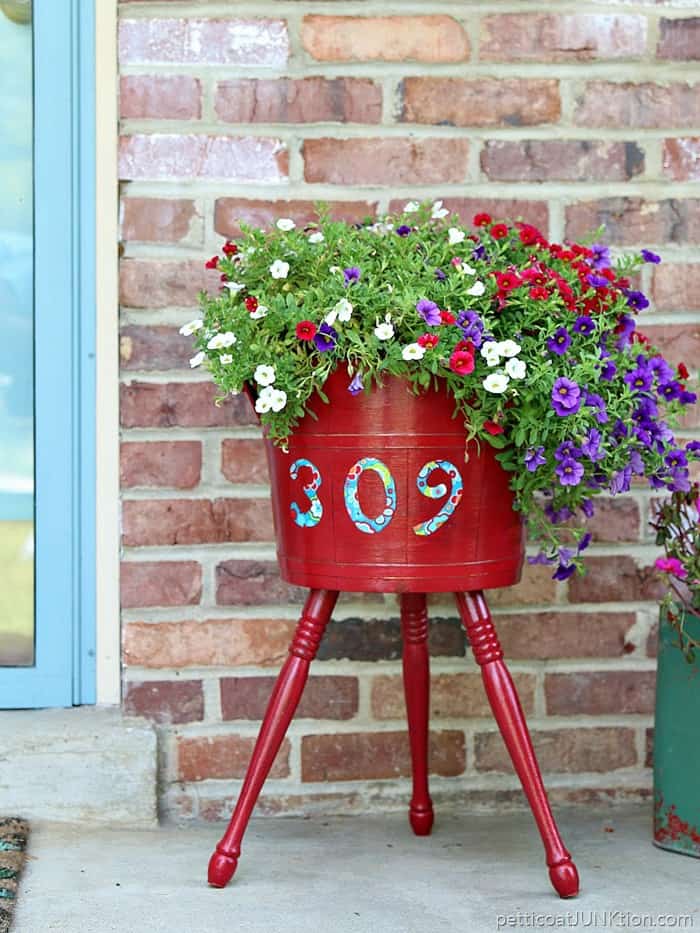 Regal Red Decoupage Planter Adds Curb Appeal
The paint is Delta Ceramcoat and the color is regal red. Don't you just love blue and red together. Since our front door is blue I selected the red for an over the top wow factor. Adding the address numbers was a stroke of genius. Patting myself on the back.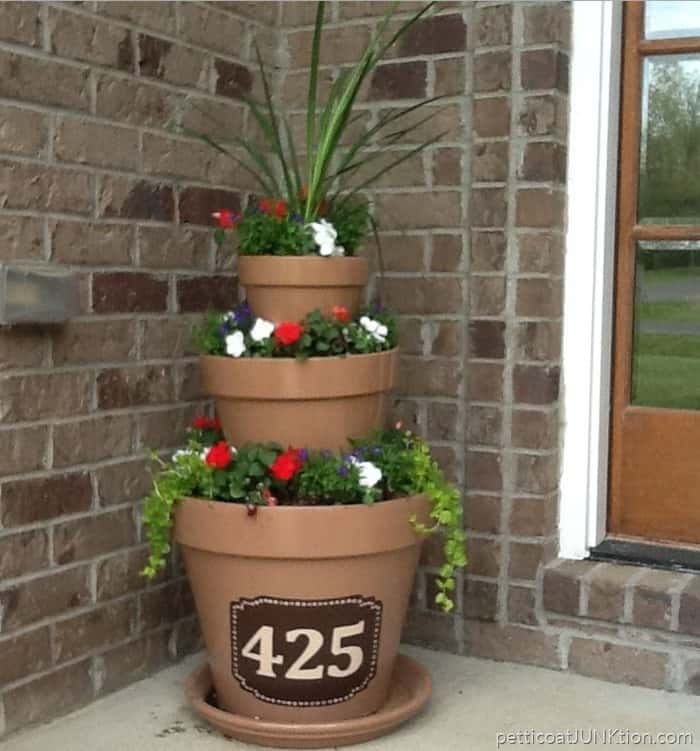 source: flickr
This month the Plaid Creators were challenged to select a home decor trend and create our own version using a thrift store find. Well, you guys know that challenge was right up my alley. That's kind-of what I do. My inspiration for the project is this flower tower I spotted on Pinterest.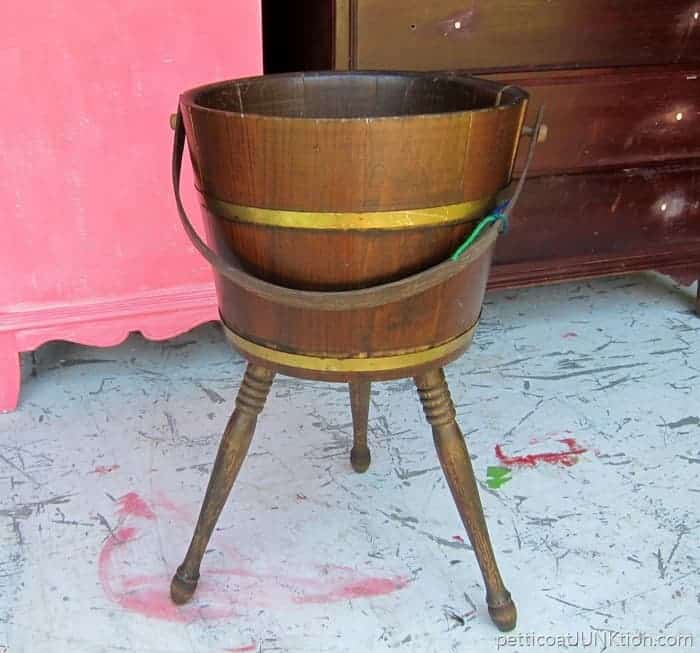 My project piece is a vintage sewing table from my local flea market/antique shop. It was a good buy at $12.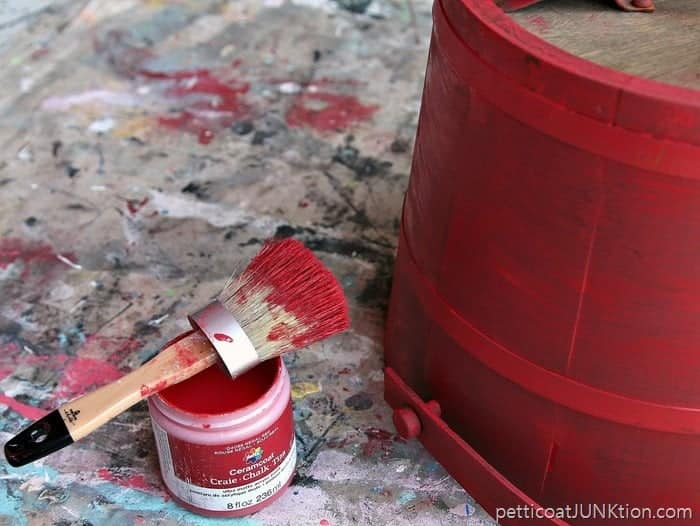 Now for the nitty-gritty. I turned the table upside down and started painting from the bottom up…or down.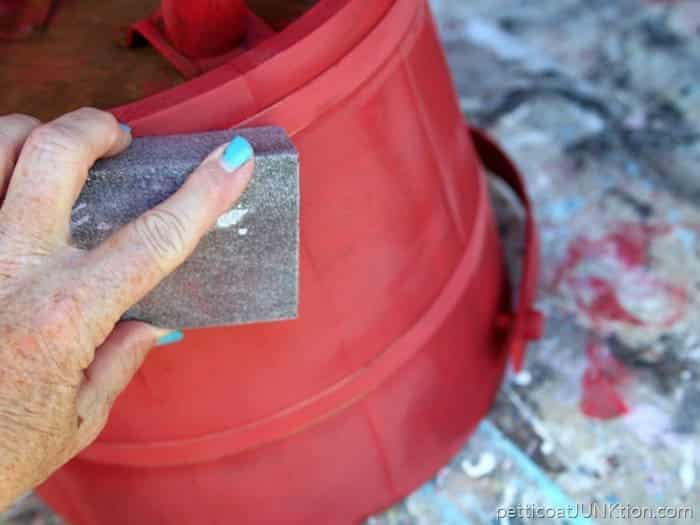 Do you see all the dull rubbed areas where I distressed the paint? That goes away when the piece is sealed.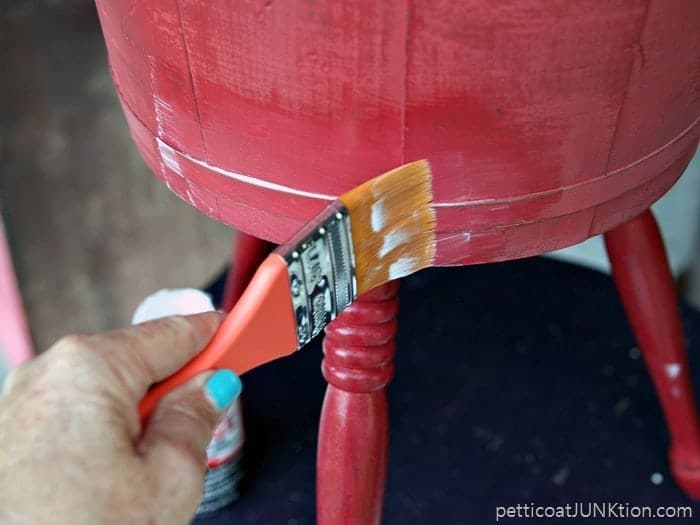 Instead of using wax I sealed the paint with Mod Podge Furniture Gloss.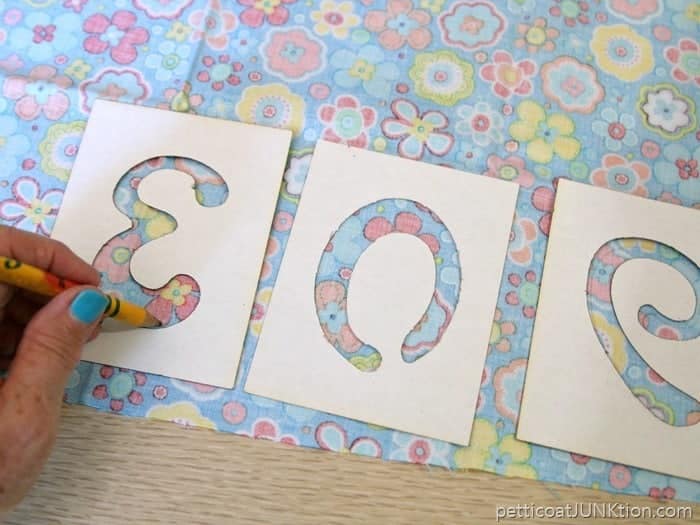 Now, I didn't want just plain old stenciled numbers. The beautiful flower print fabric with red, turquoise, and yellow flowers was in my stash. Why not use it to make the address numbers? To make the numbers I turned the fabric to the back side, flipped the numbers over, and outlined them with a pencil. Cutting them out was the hard part.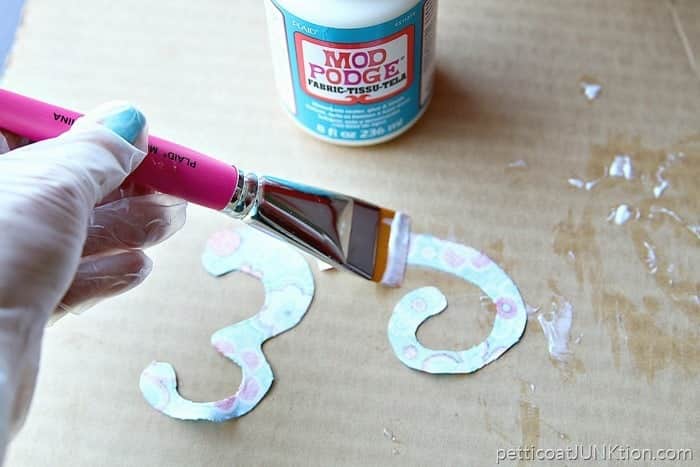 I applied Mod Podge for fabric to the numbers and adhered them to the table/planter. Did you know about the fabric formula from Mod Podge? There is also an antiquing formula, a glitter formula, a paper formula, and …..that's all I can name off the top of my head.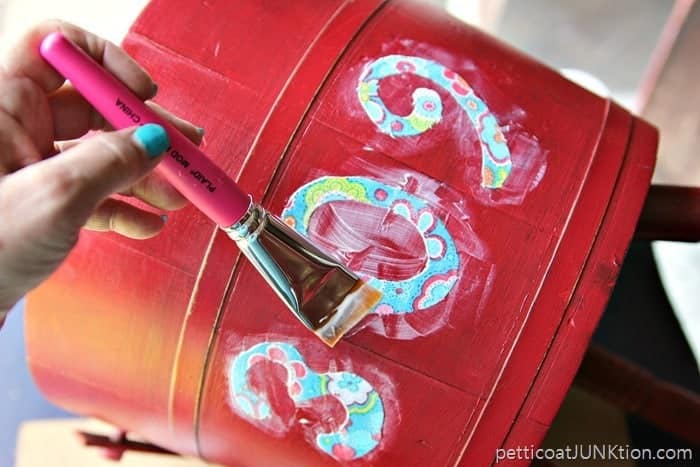 After the numbers dried I brushed a coat of the fabric Mod Podge over them.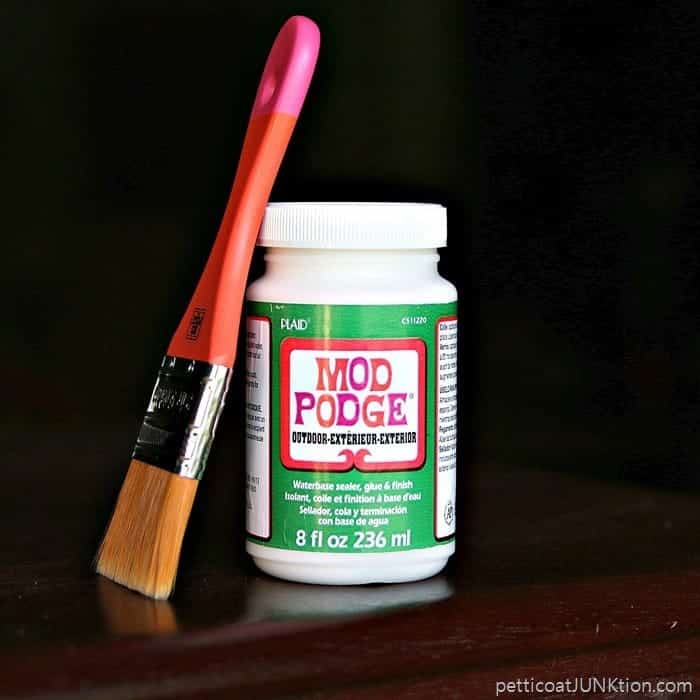 The formula that allows me to use my beautiful red planter outside……Mod Podge Outdoor.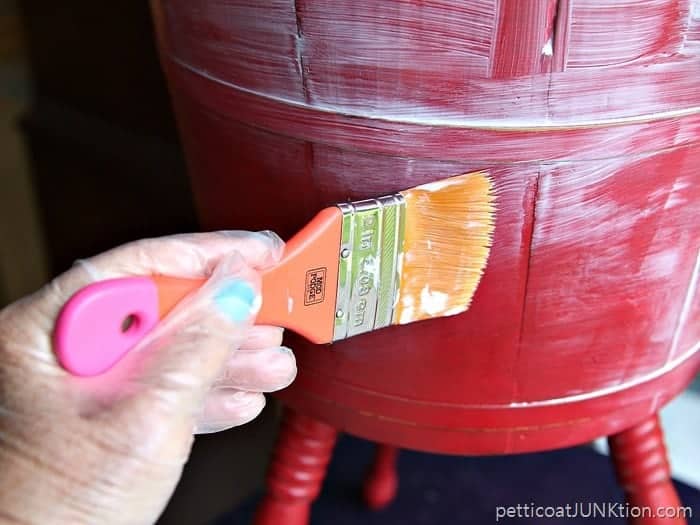 I applied three coats of the outdoor formula allowing each coat to dry before applying the next coat.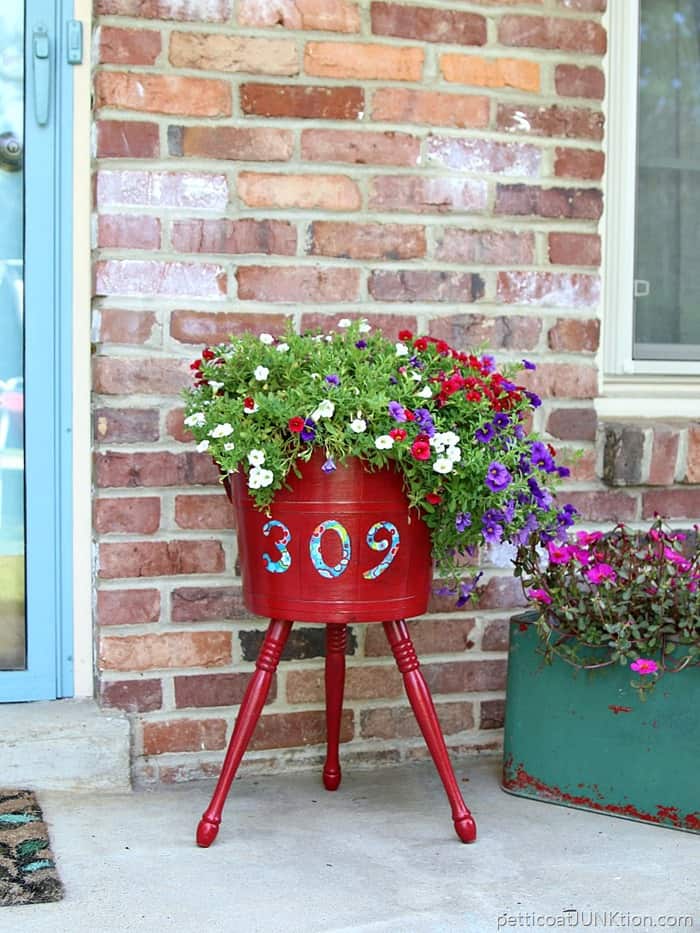 Regal Red Decoupage Planter
Now isn't that pretty. The furniture gloss formula really makes the red paint pop and the outdoor Mod Podge formula protects the planter from the weather.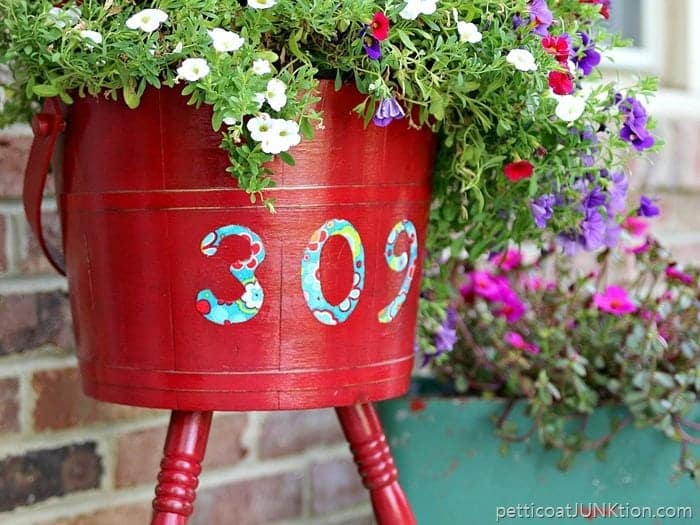 The regal red decoupage planter adds curb appeal plus it has our street address. Having your street address prominently displayed is a good idea. You want emergency responders……or Publishers Clearing house to be able to find you.
Project Product List:
Regal Red Ceramcoat Delta Paint
Mod Podge Formulas; Fabric, Furniture Gloss, Outdoor
Mod Podge Brushes
Fabric of Choice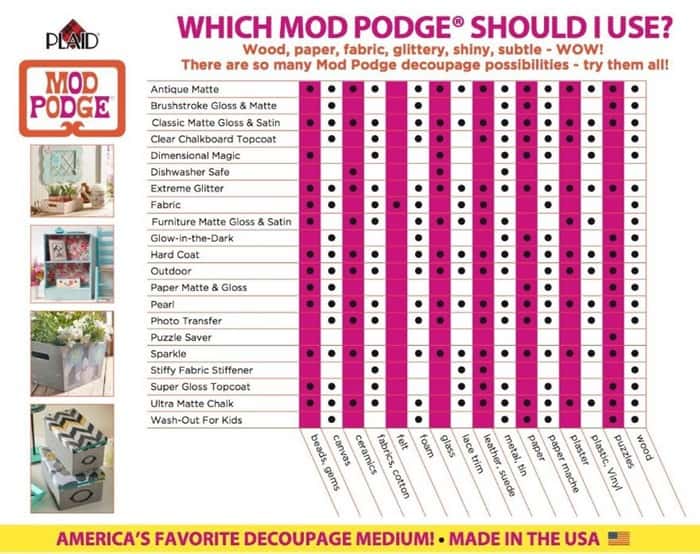 Mod Podge fun facts: Invented by Jan Wetstone in 1967, the summer of love. Now there are over 20 formulas of Mod Podge. Mod Podge is an all-in-one glue and sealer. The waterbased, non-toxic formula is manufactured near Atlanta by Plaid Enterprises, Inc.
What do you think of the challenge project? Did you know there were so many Mod Podge formulas? How about Glow-in-the-dark? I bet that would make a cool project for Halloween.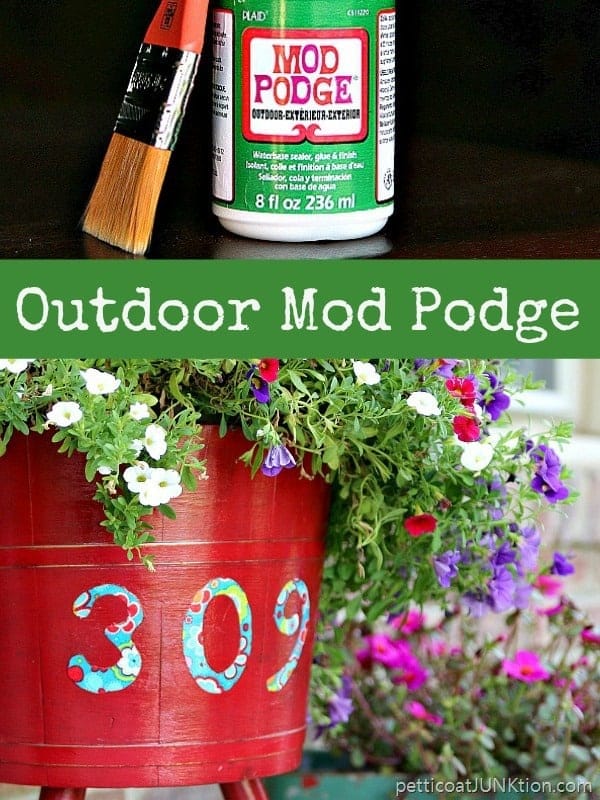 How To Decoupage Outdoor Flower Containers
Have a great day and I'll see you tomorrow.
Disclosure: I partnered with Plaid Crafts on this post. All words, project ideas and photographs are 100% my own.