Decorative iPad Stand
I made an iPad stand to use on my kitchen counter. Now I can read menus, watch videos, scan Pinterest, etc., while I'm cooking. I like to multi-task and waiting for water to boil is boring.
iPad Stand
I do use cookbooks occasionally but most of the time I find recipes online. I save the recipes to Pinterest and just look them up when I need them. I have a few favorite recipes from old cookbooks I've collected through the years. Italian Cream Cake is a family favorite and I have to make it for all birthdays. The page in my cookbook is so worn it's come out of the book. I've photographed the recipe with my phone and I also wrote a post about the cake so I will always know where to find the recipe. I can look it up on my iPad….and now I have a handy iPad stand.
The project today is part of our Thrift Store Décor tour. The tour links to projects by my oh so talented crafty friends are at the end of this post.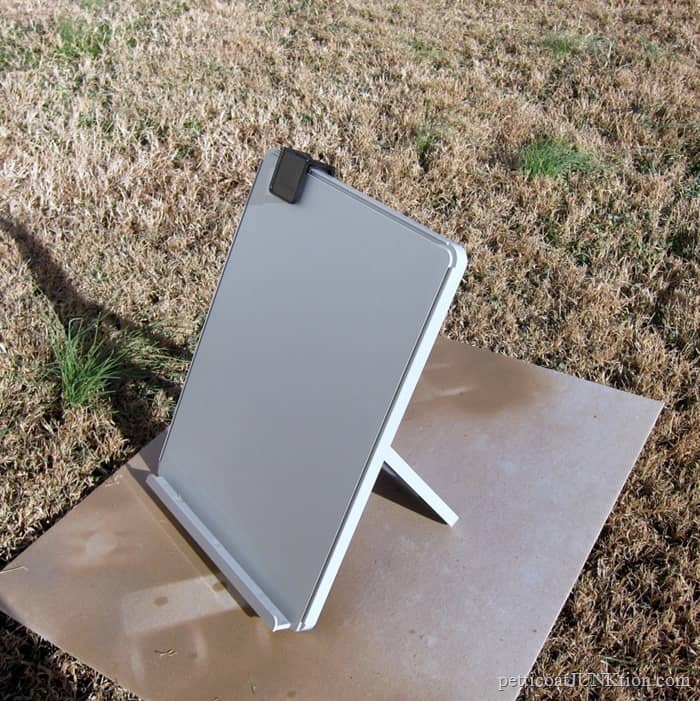 I found the document holder and thought it would make the perfect iPad stand if it was spruced up a bit. I don't think anyone uses these for holding documents anymore. I remember using something similar in my high school typewriting class. Showing my age now.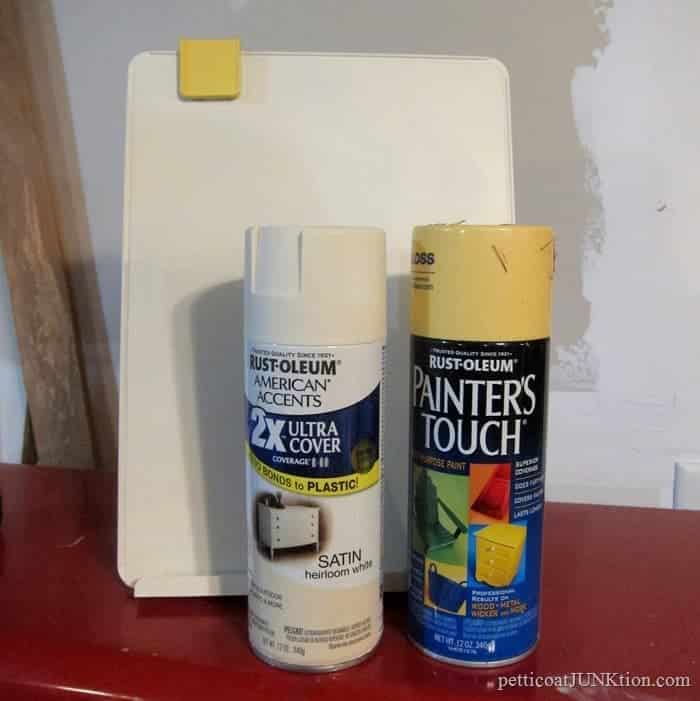 The first thing I did was spray paint the soon to be iPad stand. I could have removed the clip on the top left but it adds a little something to the project. I did remove it for painting. Spray painting is usually easy but a little challenging in freezing weather. I got it done though.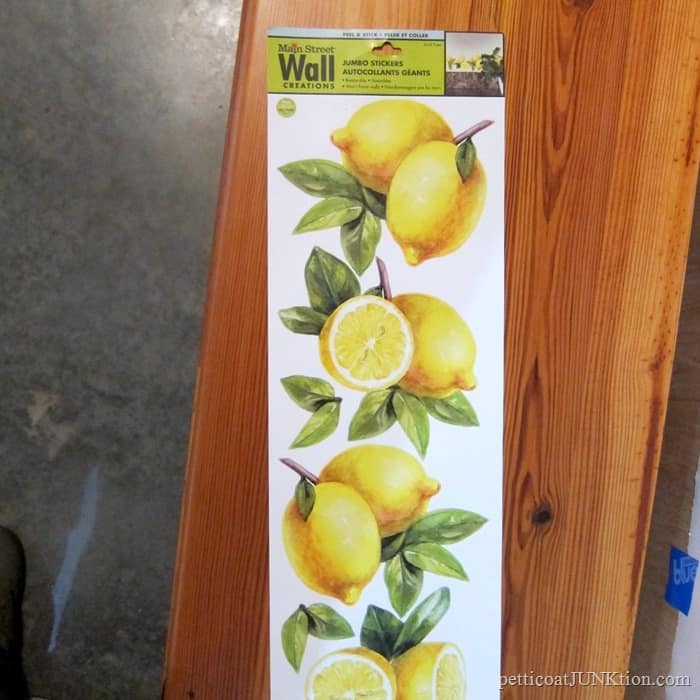 I bought the wall decals at the Dollar Tree last week. I was thinking to put them on the backsplash in the kitchen but decided that was not the look I was going for.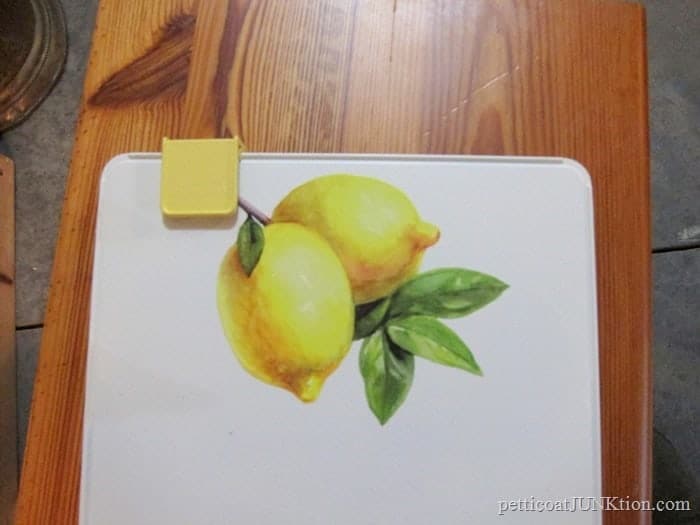 So I stuck them to my ipad stand.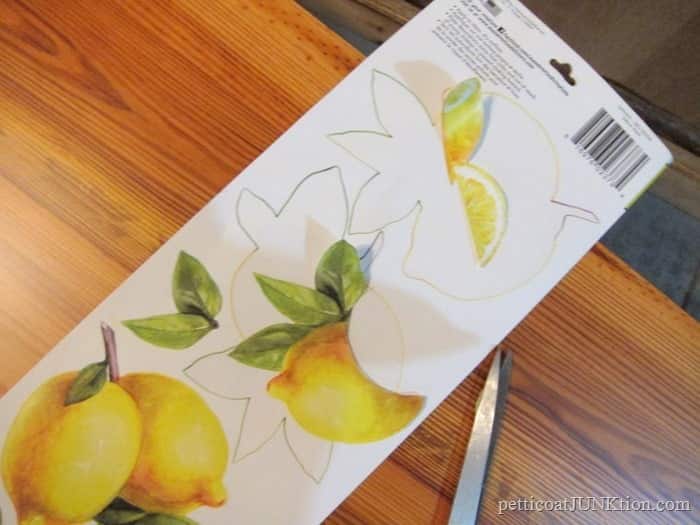 I put the lemon decals on the stand in a really nice thought out design (meaning all willy nilly) and cut some of them up because I'm crazy like that.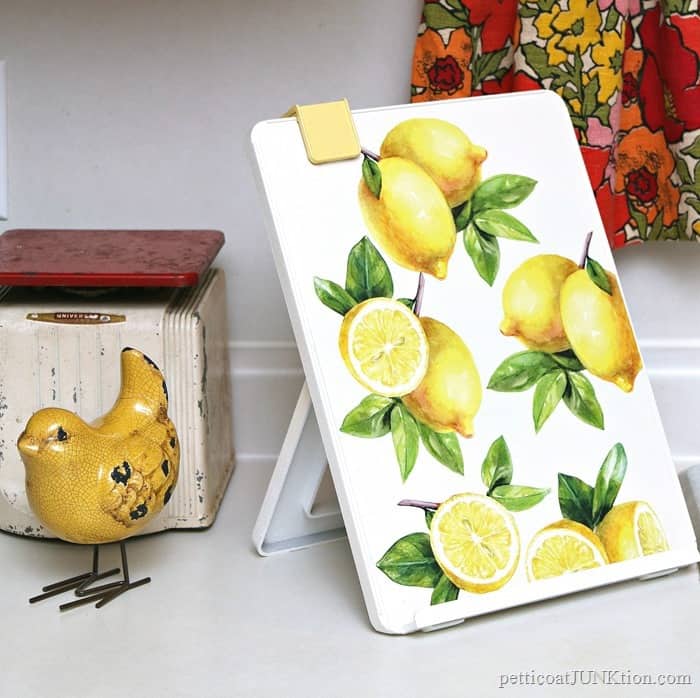 I thought the placement worked out pretty well. How easy is this project. I bet you guys are jealous. I've seen a few diy wood stands and those are pretty but take a lot more work.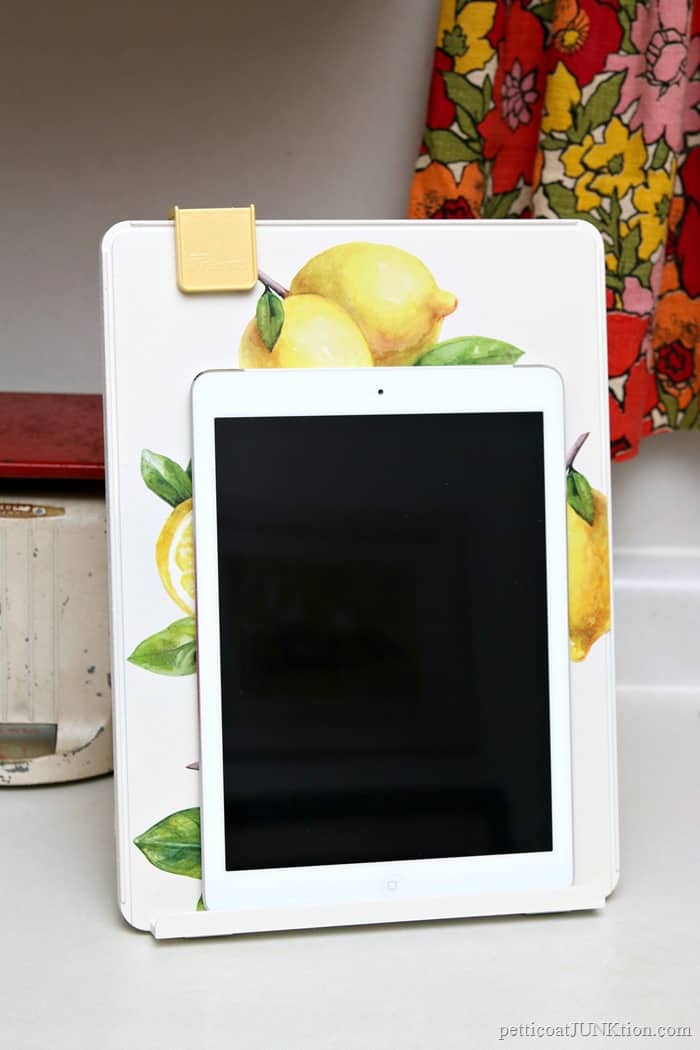 My iPad fits perfectly on the stand. The lip is not deep enough to hold a cookbook unless it's a really small one.
The leg (?) for the stand is adjustable. When I'm not using the iPad stand I lean it on the backsplash or stick it behind my canisters or trivets. The pop of color is nice.
I used something similar to the wall decals on a piece of furniture. It was removable wallpaper and the chest of drawers turned out really cute. You can see the project here…..Retro Chest of Drawers.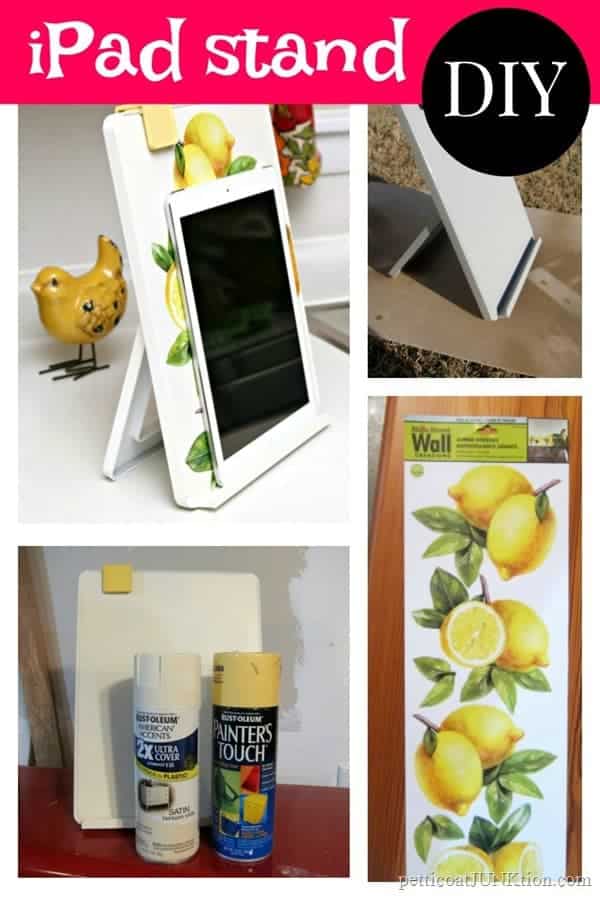 iPad Stand
Time to see what my friends have today. I'm heading out on the tour with you. Click those pink text links below the "before" photo collage.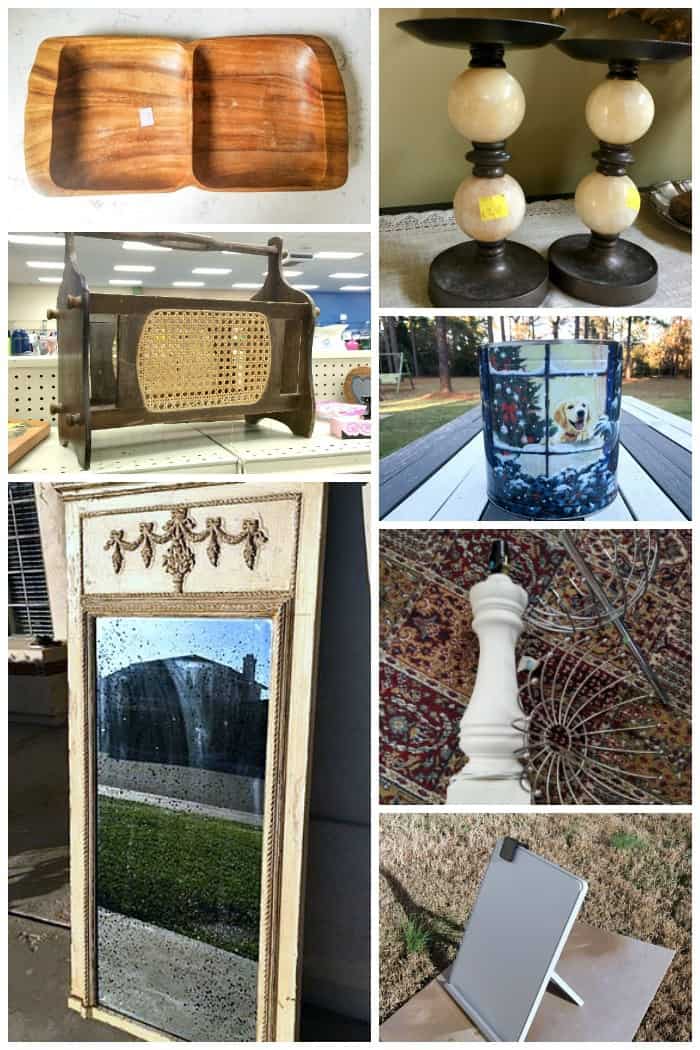 Jewelry Tray Makeover – Domestically Speaking
Repurposed Lamp Necklace Holder – My Repurposed Life
Popcorn Tin Makeover – Refresh Restyle
Multi-Use Candlestick Makeover – Our Southern Home
Antique Mirror Makeover – My Uncommon Slice of Suburbia
Repurposed Magazine Rack – Sadie Seasongoods
Decorative iPad Stand – Petticoat Junktion
Do you guys still refer to cookbooks or do you find your recipes on line? Leave me a little note before heading out on the tour. Have a great day, Kathy