Peel And Stick Decal Furniture Project – Rock Star
This piece of furniture got the Rock Star treatment…..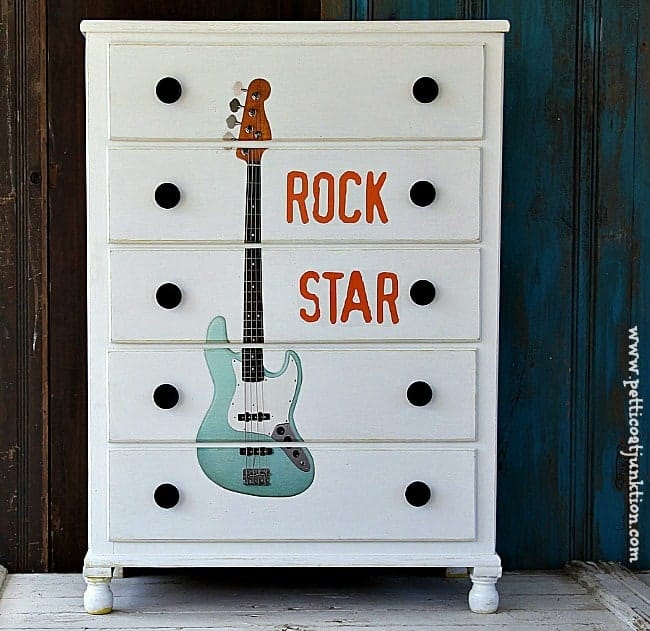 Peel And Stick Decal Furniture Project – Rock Star
The theme of the month is "words" or "letters" and each blogger interprets the theme in their own style.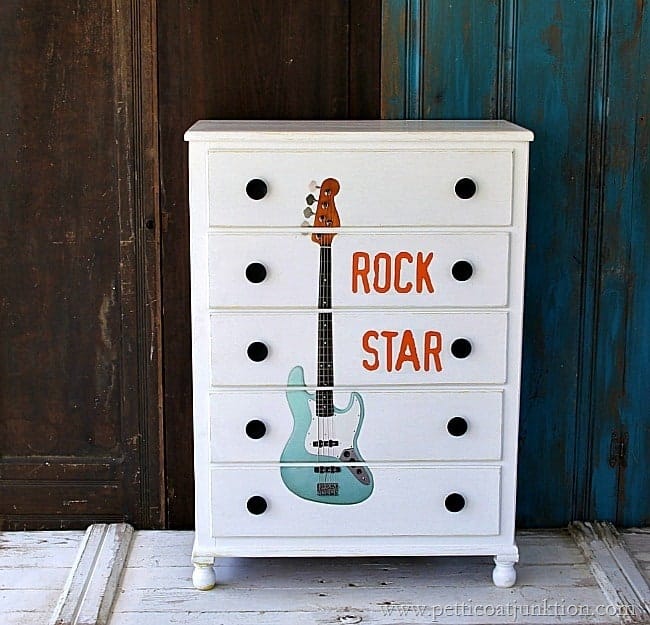 I love my little Rock Star!
What the piece looked like before……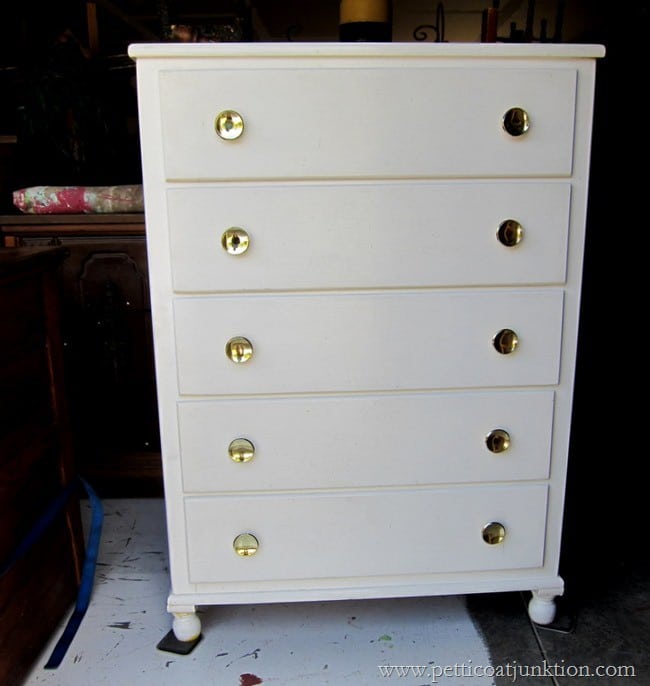 …..came from my favorite junk shop just like this.
The price was great although I can't remember exactly what it was.
I knew when I purchased the chest that I would leave it painted white but do something about the knobs and maybe do some distressing.
Then I had the Rock Star brainstorm.
makeover details…..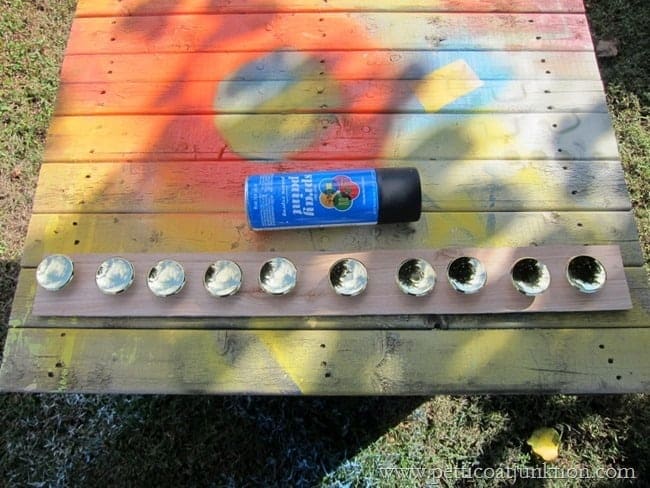 I removed all those shiny brass knobs and gave them a coat of flat black spray paint.
I used flat black because I didn't want shiny knobs to take the focus off of the "Rock Star".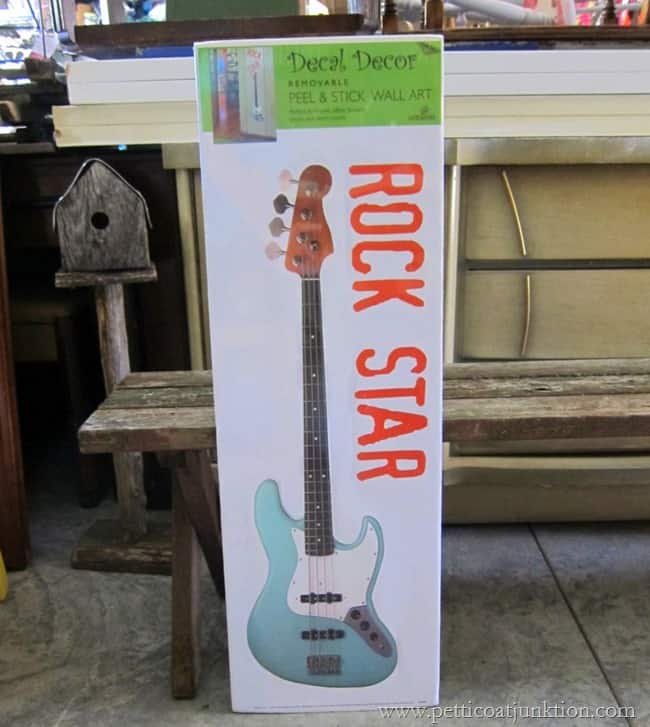 I purchased the peel and stick décor decal at Hobby Lobby.
Ya'll didn't think I painted that thing on there did you…..seriously.
The decals were all on sale for 66% off.
This one cost less than $10.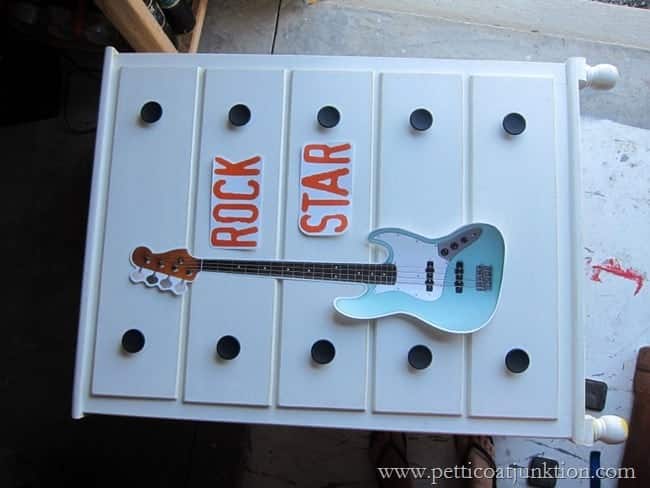 I distressed the edges of the drawers and chest casing.
Underneath the white paint is yellow paint.
You can just see it peeking through a little.
I positioned the decals the way I thought they looked best.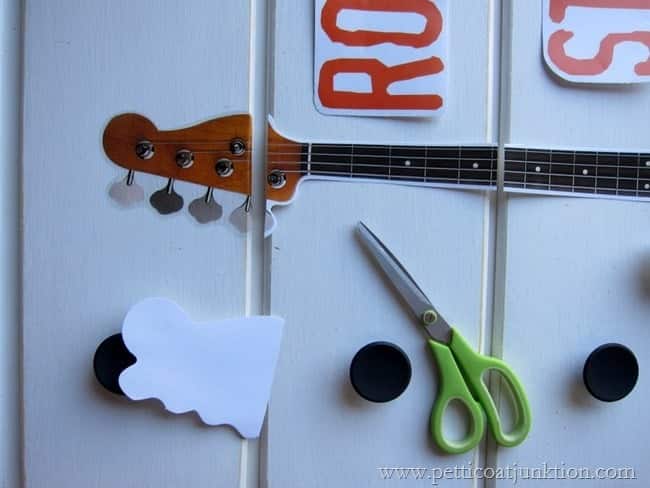 Then I cut the guitar decal so it would fit only on the drawers.
This was the tricky part.
I stuck the decals on and they worked great except on the edges where I curved the decal over the top and bottom of each drawer.
The decal adhered fine on the flat surface but I added a little glue to the top and bottom edges of the decal on each drawer so the edges would lay down.
They kept wanting to pop up on me.
There's always an issue.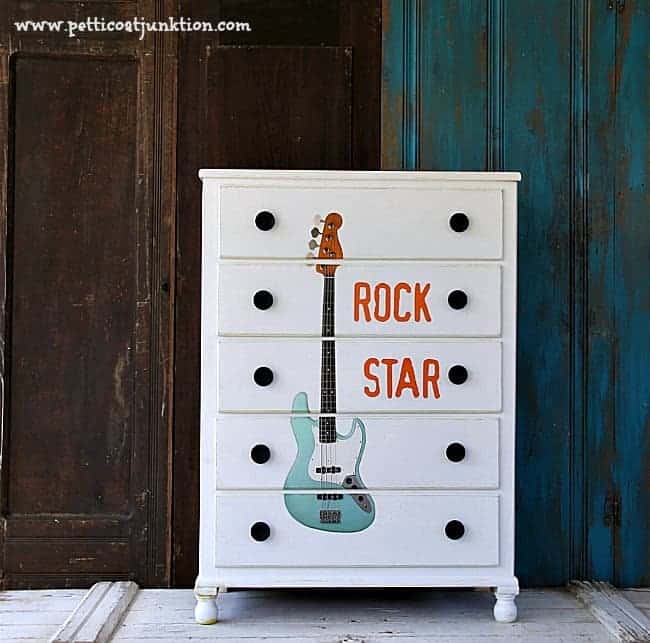 And that was it.
The flat black knobs work really well and the white dresser with the knobs looked awesome before I put the rock star decal on it.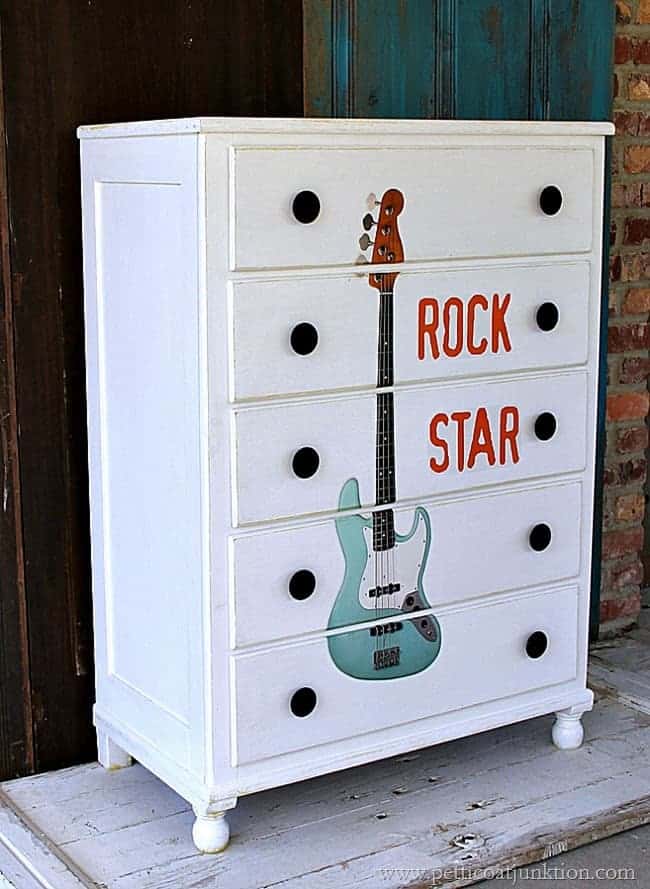 That's it for me.
What do you think?
Is this piece a Rock Star?
Click here for the themed furniture tour…
I share things on Facebook, Instagram, and Pinterest that don't show up on the blog.
You can follow me by clicking any of those pink links!
Kathy