Flower Pot
I love finding inexpensive things to redo or repurpose. I would much rather reuse something than send it to the landfill. My project today is so simple I hate to say it's a makeover.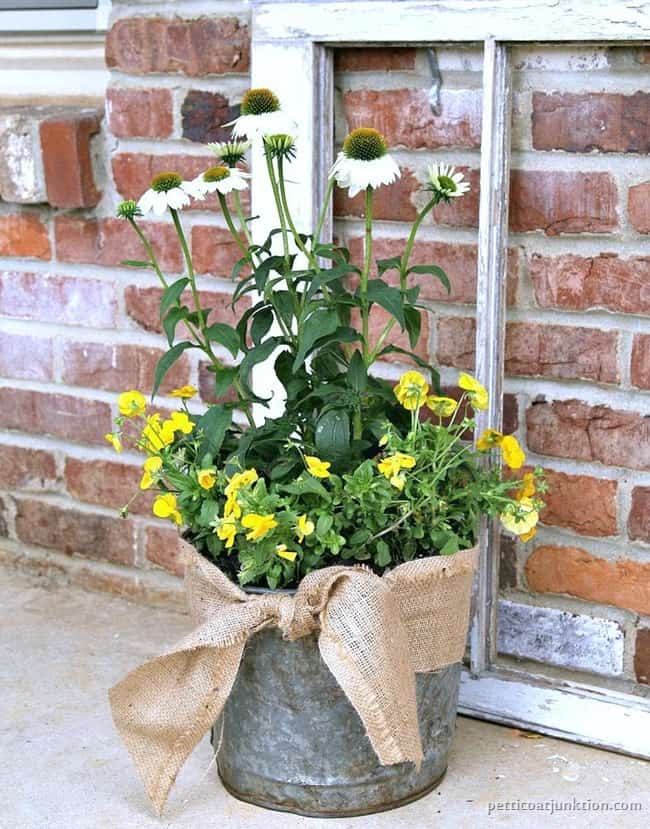 Well Loved Bucket Makes A Cool Flower Pot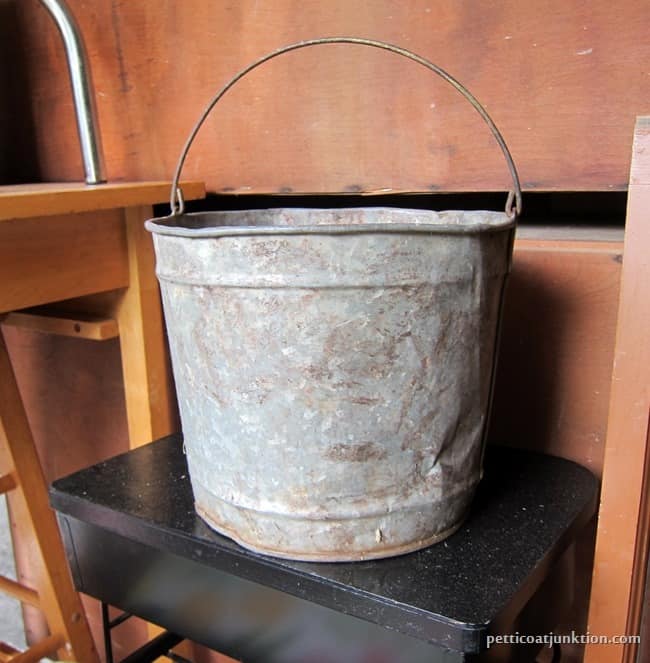 I picked up this bucket for $4. Now some folks would just look at it as an old dinged up bucket. I look at it as a well loved treasure!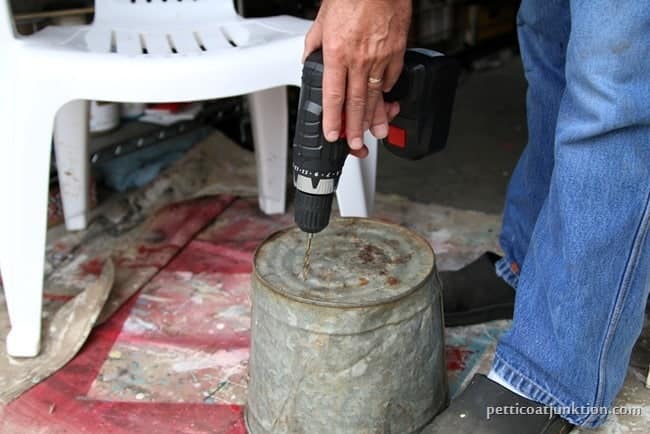 The bucket was already worn through in a few places. I could see some pin holes of light when I was checking it out. The JTS drilled four drain holes. We don't want drowned flowers. I have a hard enough time keeping plants alive as is. Ya'll do notice I'm not a garden, plant, or flower blogger??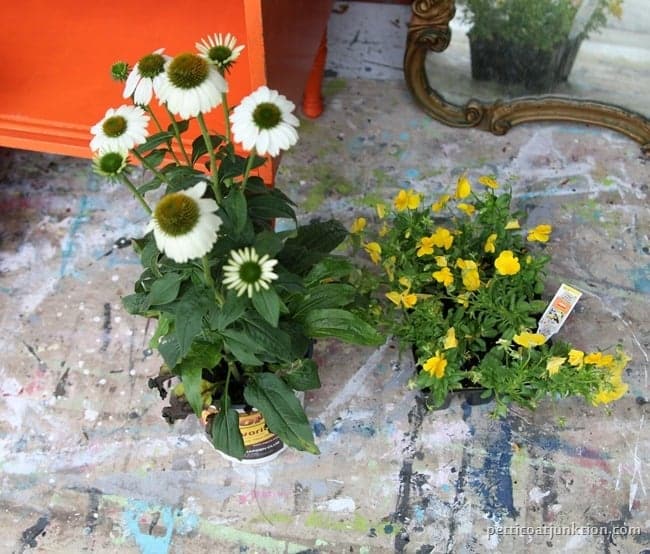 I purchased the flowers at Home Depot. Don't ask me what kind they are. All I know is I like them. It's Mum season but I'm not really a big Mum fan. I will have a few for Fall decorating because let's face it….they give a lot of bang for the buck.
I added a lot of potting soil to the bottom of the bucket then tucked in the flowers. That bucket sure was heavy. I forget how much dirt weighs.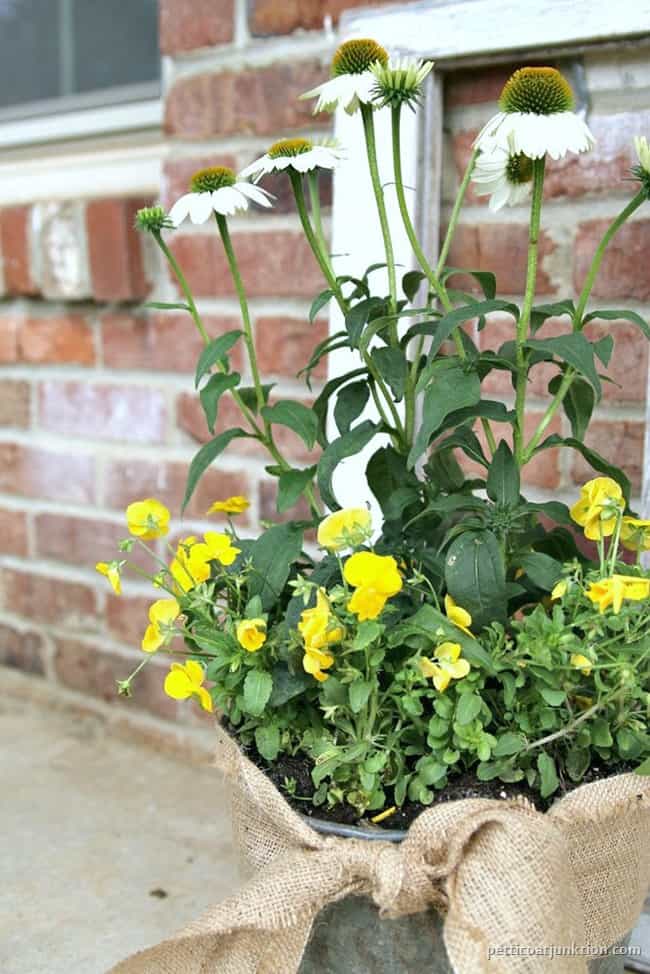 I added the burlap ribbon just because. The bucket didn't really need anything else but who doesn't like a little burlap.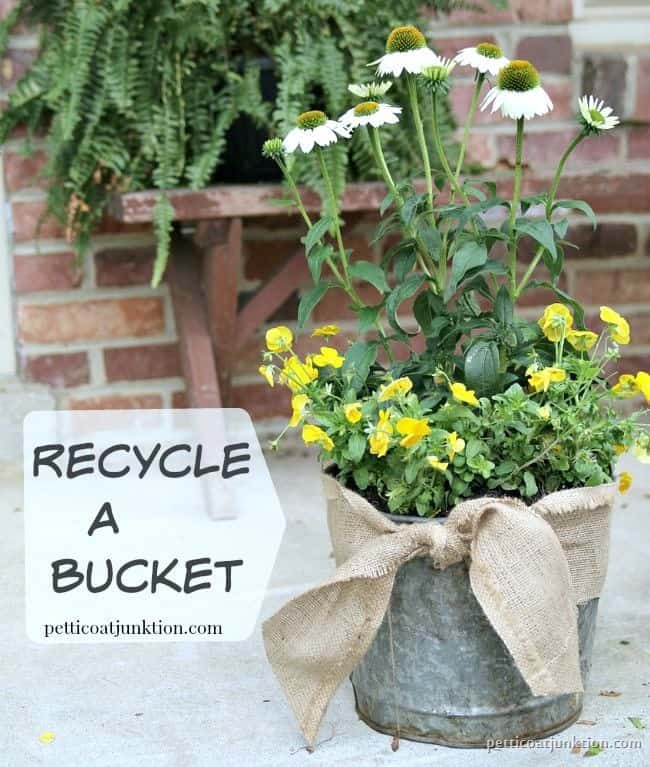 I'm thinking of making a small sign with our house numbers to add to the bucket. Maybe I'll stencil a design on the bucket too. We'll see. Thanks for being here, Kathy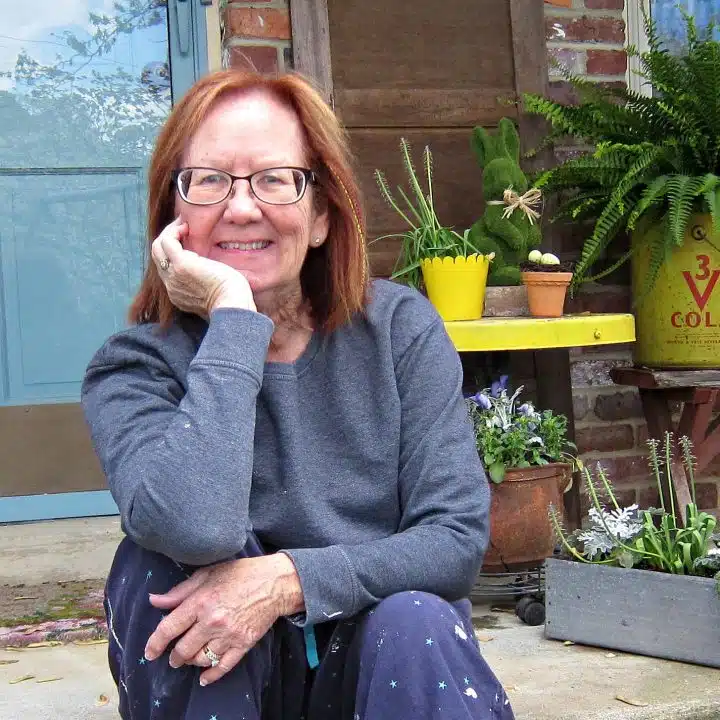 Author: Kathy Owen
Kathy Owen is the founder of the home decor blog Petticoat Junktion where she shares tutorials on painting furniture and upcycling thrifty finds into unique home décor. Her DIY projects have been featured on the Home Depot Blog, Plaid Crafts, Behr Designer Series, and in numerous magazines. Kathy's newest website is HappyHomeDIY.com