I pulled out all the stops on this project and did four special paint techniques on  four wood trays.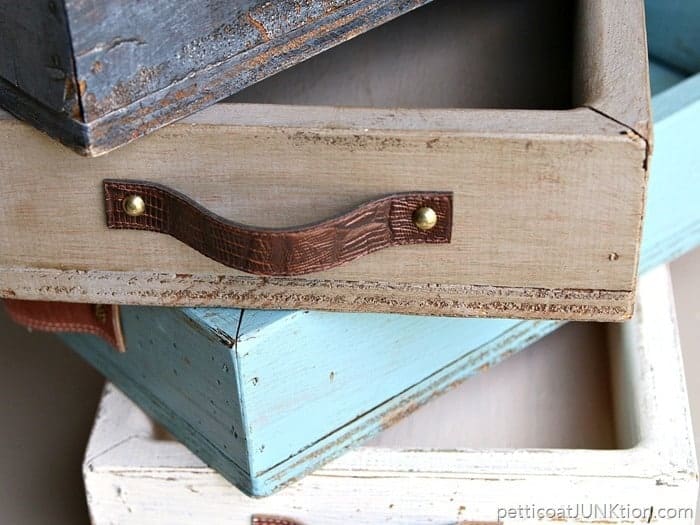 Thrifty Trays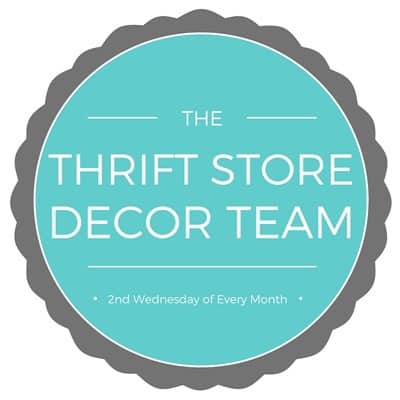 It's another edition of Thrift Store Décor. My favorite themed tour because I love to work with thrifty finds.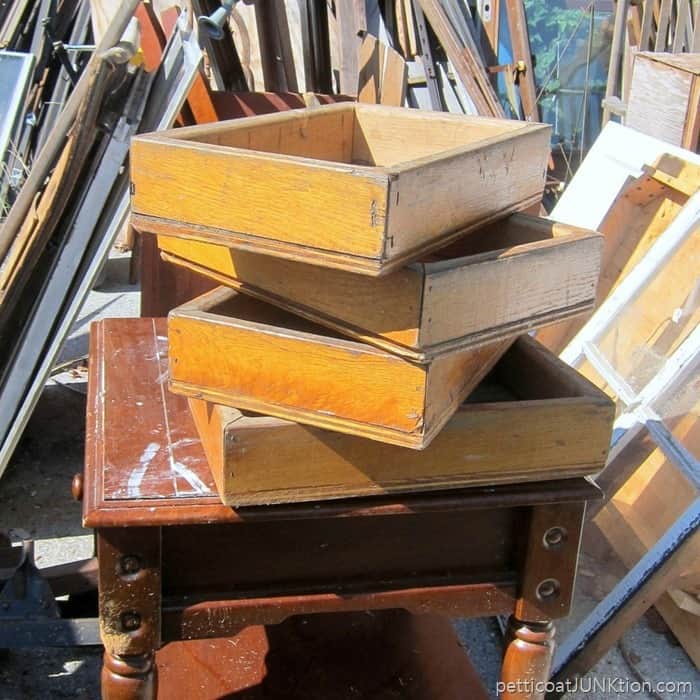 Four Wood Trays
My thrifty finds are the four wood trays I found at my favorite junk shop. They were three dollars each. Can't beat that. Do the trays look heavy to you? They each weigh between 10 and 11 pounds. I know because I weighed them on my new vintage kitchen scale!
I felt like experimenting the day I painted the trays. I played around with different paint finishes and techniques. But the thing that takes the wood trays from ho-hum to fun isn't the paint….it's the handles.
Petticoat Junktion is a participant in the Amazon Services LLC Associates Program. As an Amazon Associate I earn from qualifying purchases.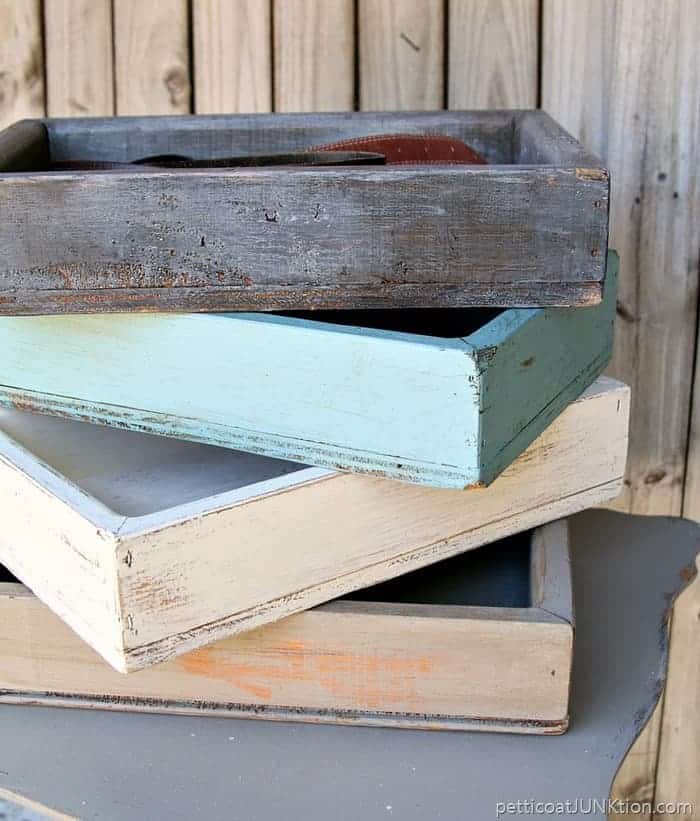 I selected a different paint color for each tray. Then I used various products on the trays to make each of them special. I promise to share the paint technique for each tray next week. I like all of the trays but if I had to pick a favorite it would probably be the black one.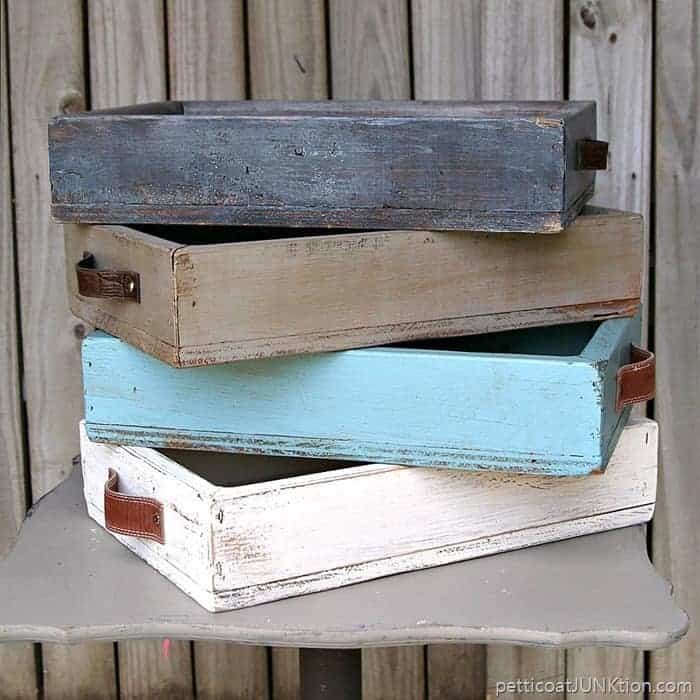 Four Special Paint Techniques
I found belts at the local thrift store for $1 to $2 each. I cut them up and used upholstery tacks to attach them to the trays. I saw this idea somewhere months or years ago and loved the look. I was searching for drawer pulls for the trays when I remembered the belt idea.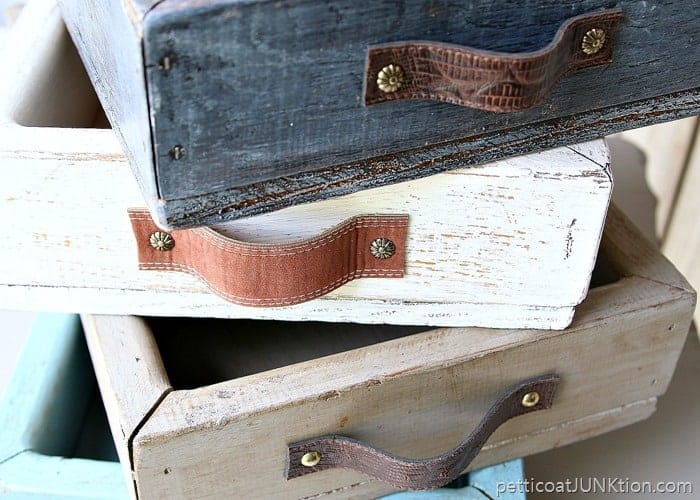 I took the trays to my booth at the shop and I made a comment on the tags…..the handles are decorative! I don't think those tacked on handles would hold the weight of the trays but they might. The belt handles could be nailed or screwed on but I like the decorative tacks.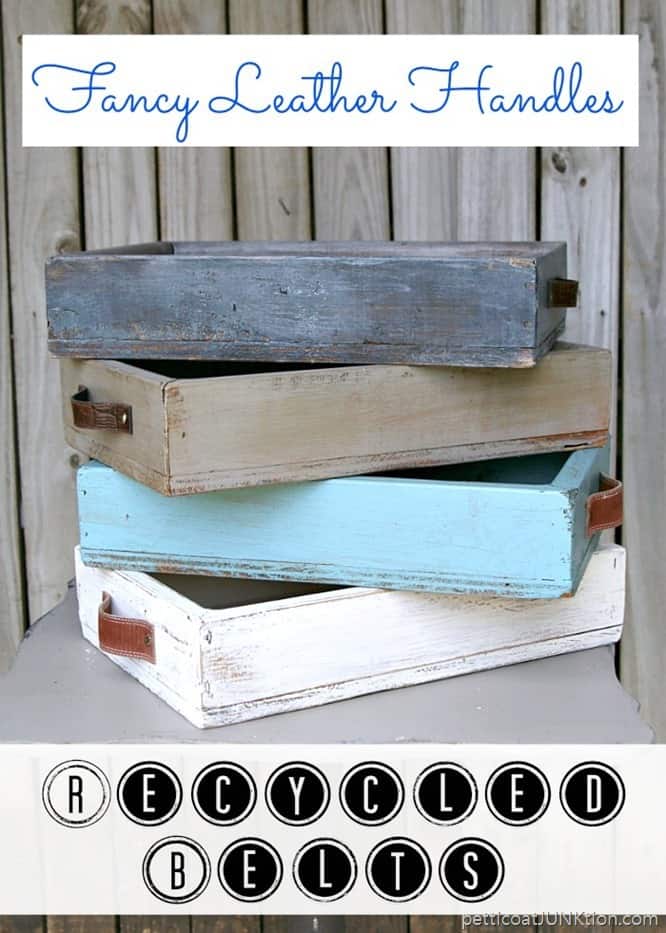 Update  – Tutorial for the special paint finishes is here….just click….How to Use Waxes and Toners.
Time to see what my favorite thrifty girls have for us today. Just click those pink text links below.
Our Southern Home –  Magazine Rack Makeover
My Repurposed Life –  Small Footstool Makeover
Domestically Speaking –  Holiday Scarf Wreath
Have a great day!