21 Furniture Makeovers Where Black Paint Was The Answer
Have you given much thought to black paint colors for furniture? When I was putting this post together I goggled black painted furniture and found articles about "true black" paint colors. Never thought about a true black.
I don't have a favorite black paint color as such but I do have several black colors I regularly use and they represent more than one paint brand.
You guys know I'm an equal opportunity paint brand girl which means If I like a paint that's what I use and I'll share the info with you. If I don't like it, you won't hear a word about it around here.
You guys are the best. You commented and made suggestions about that chest of drawers I had trouble painting and then finding the right knobs for. Guess what?? I found new knobs and they look great.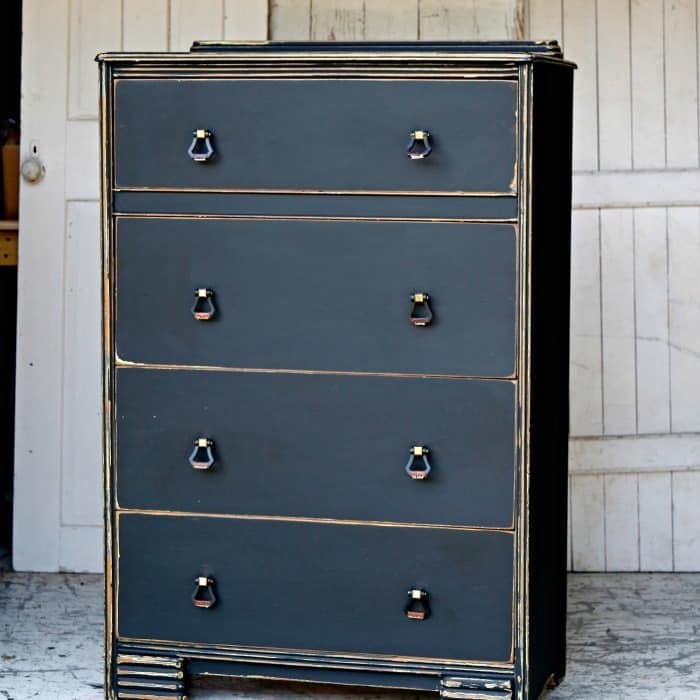 Black Paint Colors
I think they look great. What do you guys think?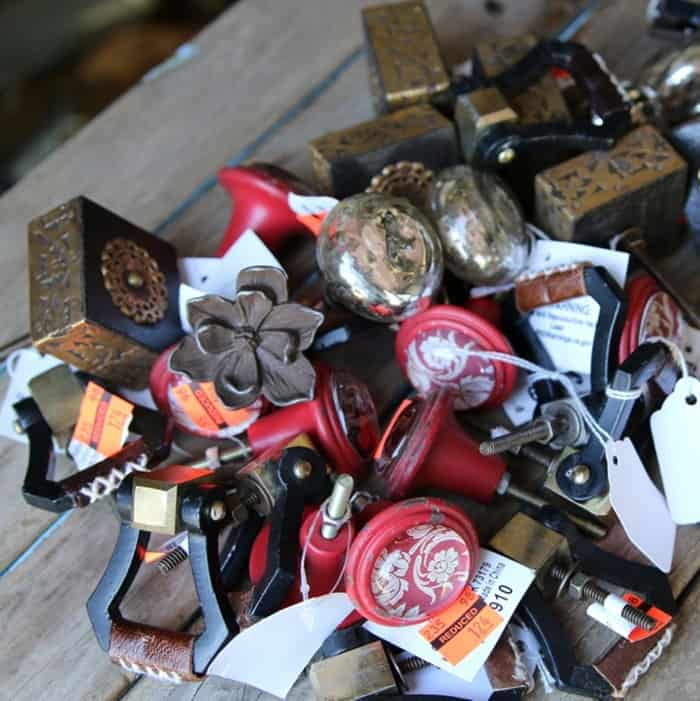 Hobby Lobby was having a clearance sale on some styles of furniture knobs and I scooped up a bunch. Paying between $1-$2 each  is much better than paying up to $8 each for them.
Now I want to share pretty black furniture I painted in the past. Some of the pieces are distressed, some are not, some are antiqued, and some are just painted black!
Loving Black Paint Colors For Furniture (click any pink link for the complete furniture tutorial).
For something totally different from the black paint watch my video on How To Whitewash Furniture below….
Do you have one favorite from this bunch? Any inspiration for you? Leave me a note please.
Find my favorite DIY supplies on the Petticoat Junktion Amazon Page here.
As always thanks for being here and have a great day, Kathy