At our furniture painting workshops the students are always excited but also a little scared. Picking up the paint brush and brushing on that first coat of paint have them rethinking the whole thing. But by the end of the day when their project is finished they are pleased as punch. It's not hard to paint furniture. Anyone and everyone can do it.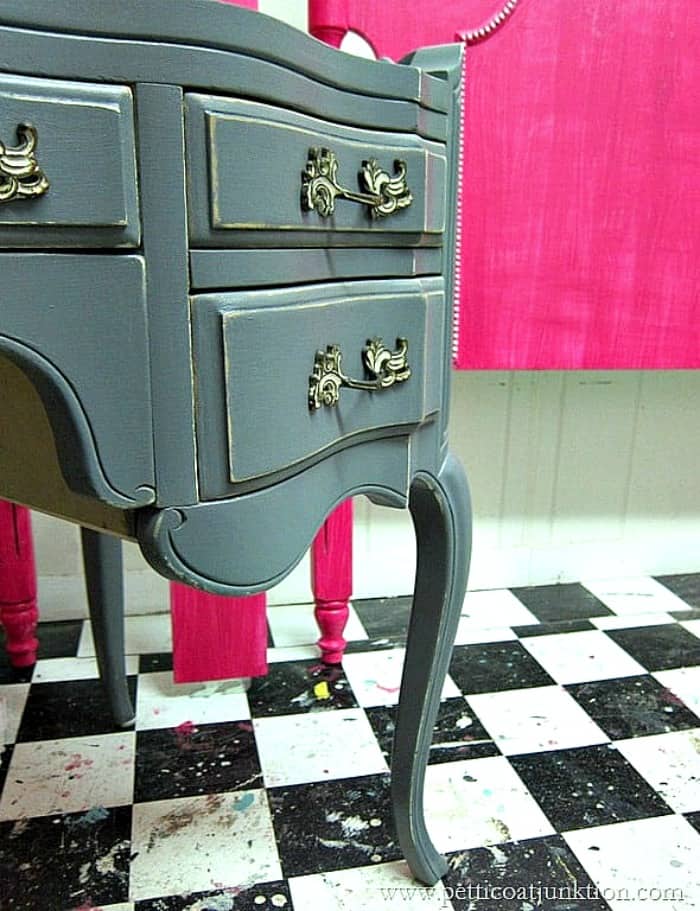 You know how it feels when you attempt something and it comes out great and you have that sense of accomplishment?? It feels good doesn't it? After you read this post paint something....anything.....and let me know how you feel afterwards.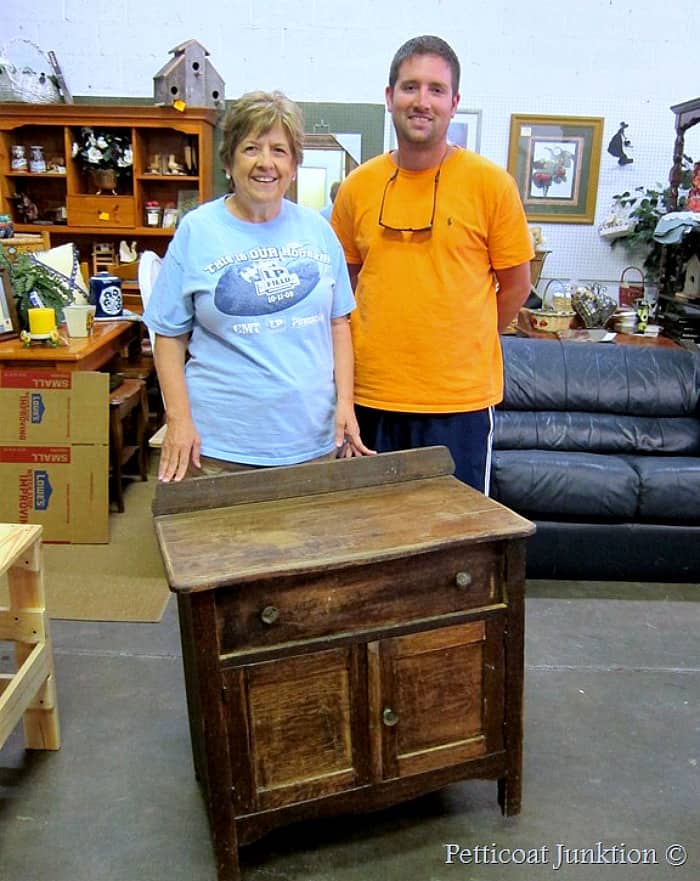 I taught painting workshops at Artifacts in Clarksville many years ago. The students painted picture frames, small stools, etc., nothing big. One of my workshop attendees, Sara,  later became the owner of an Antique/Thrift Store called You Never Know. That's where I have my booth now.
Sara credits me with starting her on her painting journey but she has far exceeded what I taught her. She could teach me a few things now. Together we taught furniture painting workshops at her store for a couple of years. I stepped back from teaching a few years ago so I could concentrate on other things. Sara still teaches and she does custom painting for customers every single day! The workshops we taught were furniture painting workshops. It's true that painting a picture frame or other small decor item is not like painting furniture.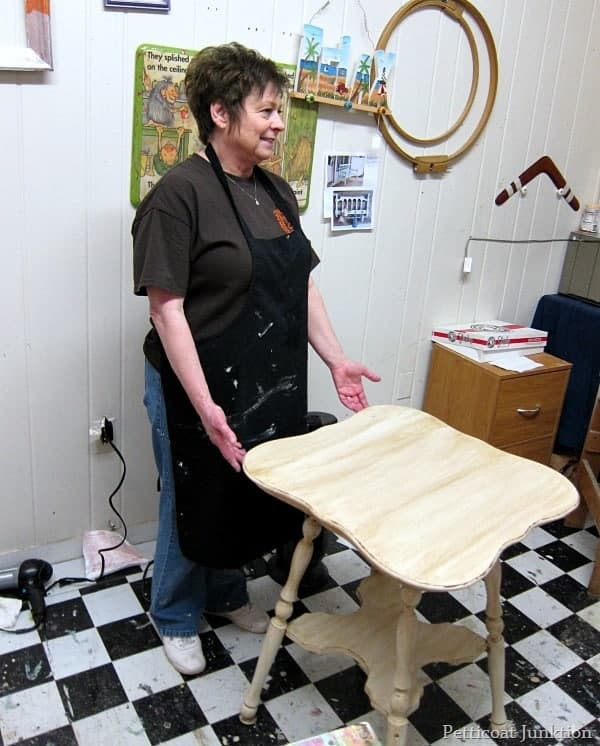 We wanted to give our workshop attendees good basic painting techniques with some special techniques thrown in too. So we decided to do the one day furniture painting experience. You could bring in a piece of furniture and we provide the paint, supplies, tools, breakfast, lunch, entertainment (me and Sara) and our painting experience. The workshop started at 9 and was over by 3. At the end of the day the furniture projects were completed and ready to take home. Yes, you can paint furniture in one day.
The things we taught in the workshops included: how to stencil, how to use metal leaf (gilding), how to distress paint, how to age or antique furniture, decoupage techniques, and anything else that came up in the class.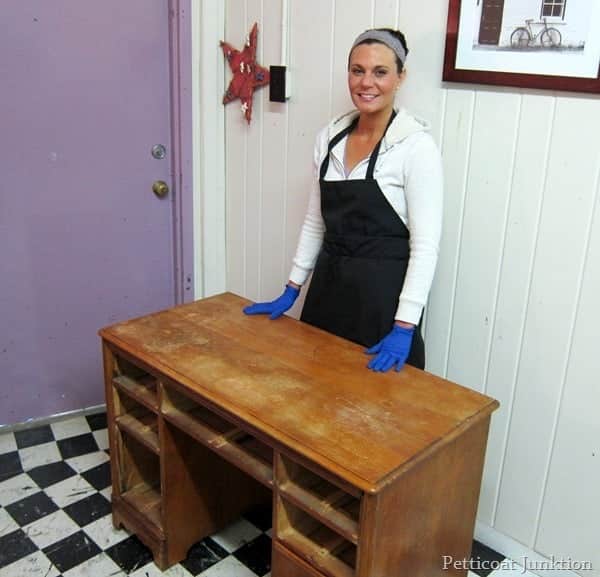 The students told us what they wanted the furniture to look like and we tried our best to help them get that result. I think we did pretty good. The cost of the workshop was $135.00. At the end of the day you went home with a totally renewed piece of furniture.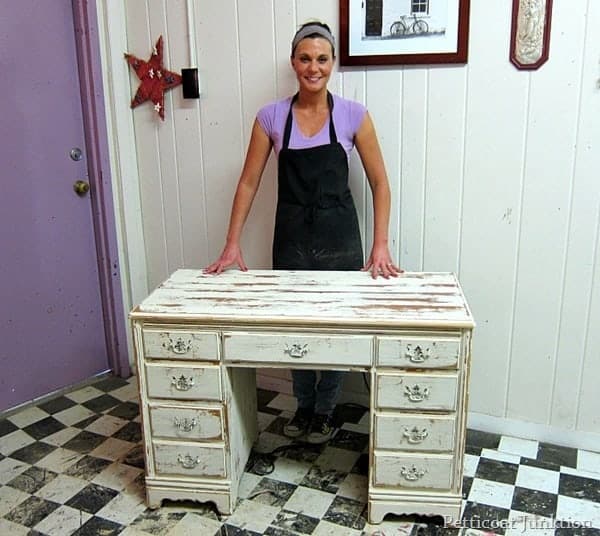 I was taking a look back at some of the projects last week and decided to share a few of them with you. I thought you might need a bit of a kick start for your own personal paint project. Am I right? The furniture projects below are examples from several workshops. We usually have a limit of 4 people to a workshop but we have had as many as 5.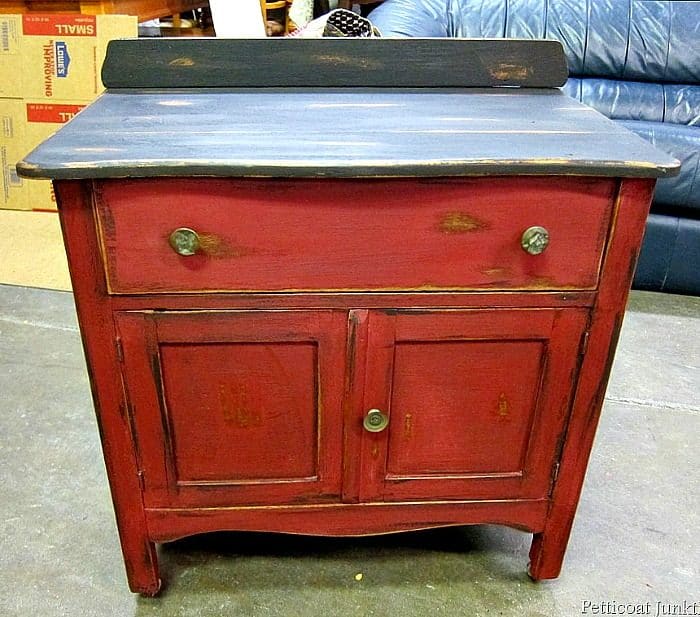 A Look At Makeovers From Our Furniture Painting Workshops
The before photo of this piece is shown earlier in the post. Paula painted the bottom of the cabinet in Caromal Colours Candy Apple Red and dry brushed the corners and raised panels with Caromal Colours Peppercorn (black).
The top was finished in Peppercorn and she distressed the whole piece with an electric sander. Paula loved that sander. I think she was going to stop and buy one on the way home. Some of our students are scared of the power sander and some of them love it. You never know. Liberon dark wax was used to age the piece and give it a soft patina. I simply love how the washstand turned out. The red and black color combo is eye-catching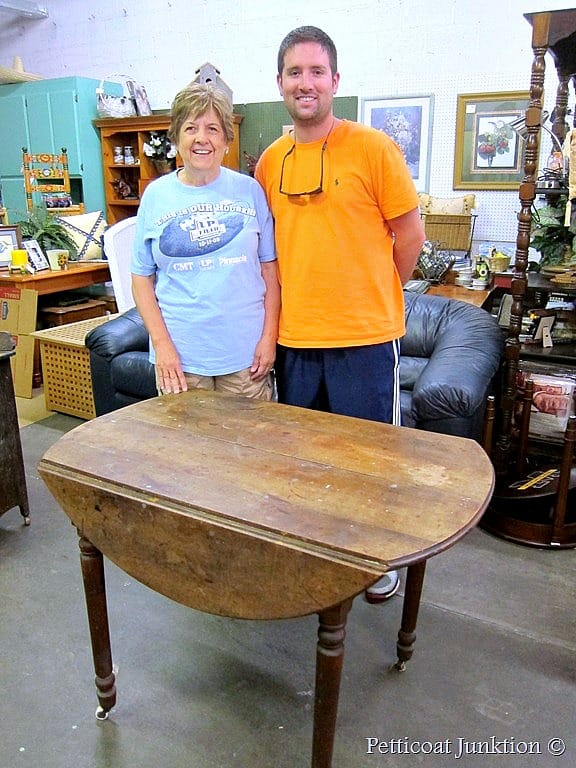 Paula's son Alan joined us with a furniture project of his on. It's always fun to have families come to the furniture painting workshops and especially a Mom and son.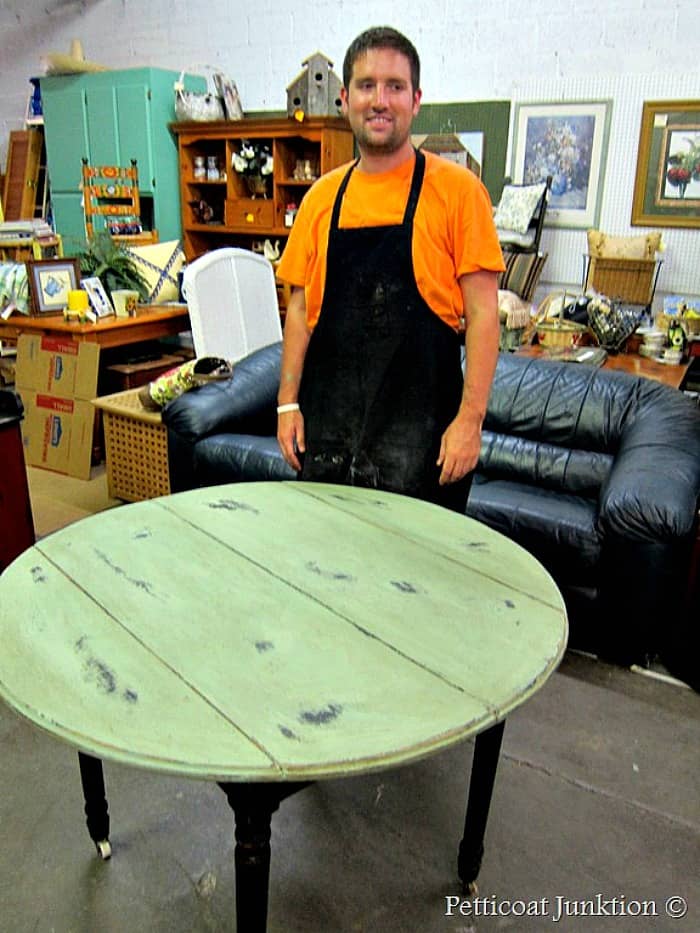 Alan painted the entire table green then brushed a chipping creme over the top of the table before brushing on the layer of green paint. When the green paint was distressed the areas with chipping creme came off easily for a layered paint finish.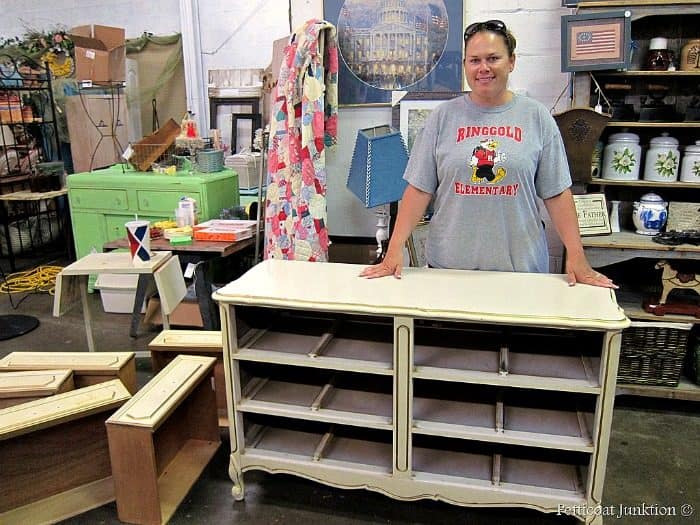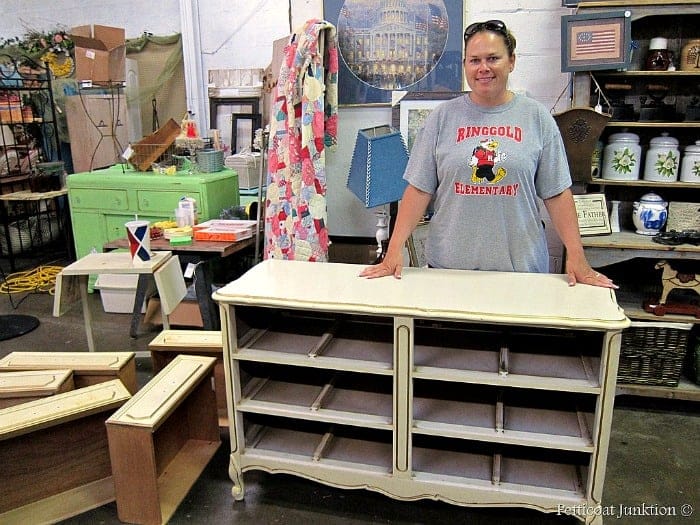 Raquel brought in a French Provincial dresser she wanted to jazz up with metallic paint.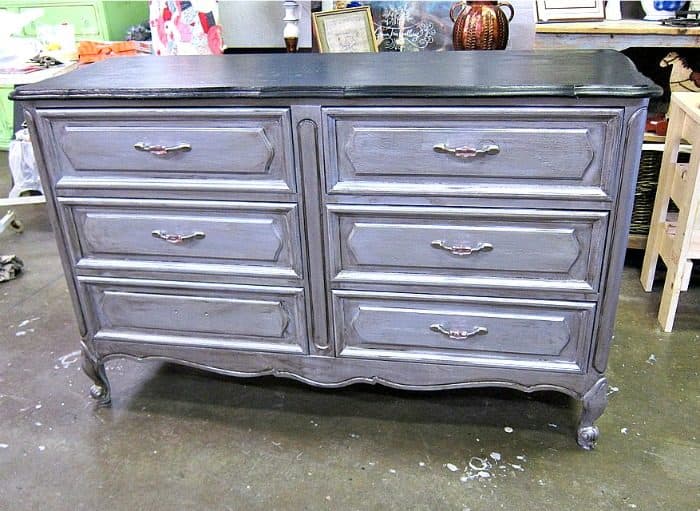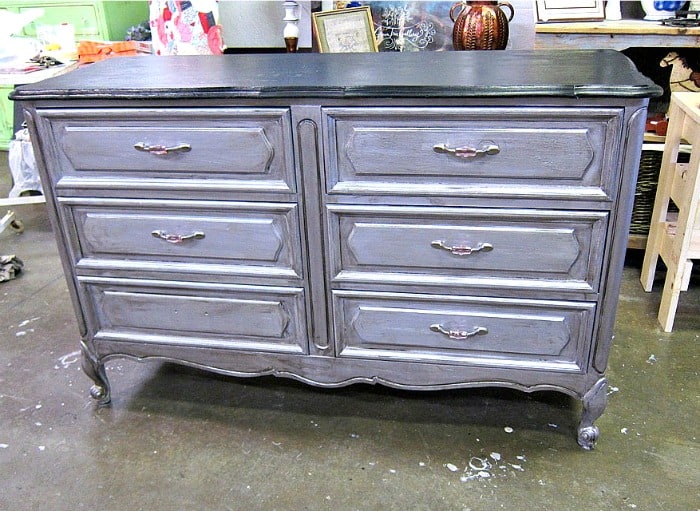 She painted the dresser with Martha Stewart Silver Metallic latex paint. She used Gripper Gray Primer as a base coat. We made a light glaze by mixing Caromal Colours toner and black paint.
We brushed it on and partially wiped it off to achieve an antiqued look. The top is painted black. She purchased new drawer pulls for the dresser at Target. All of the hardware eventually ended up on the drawers.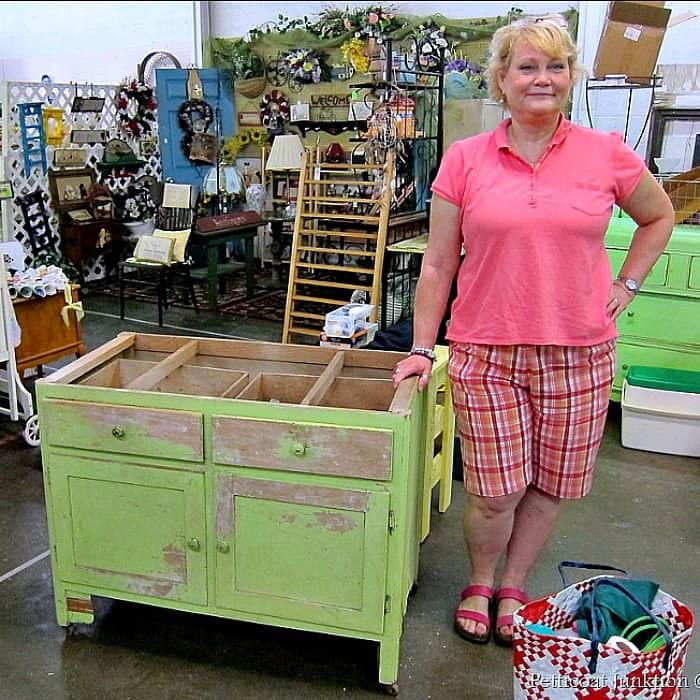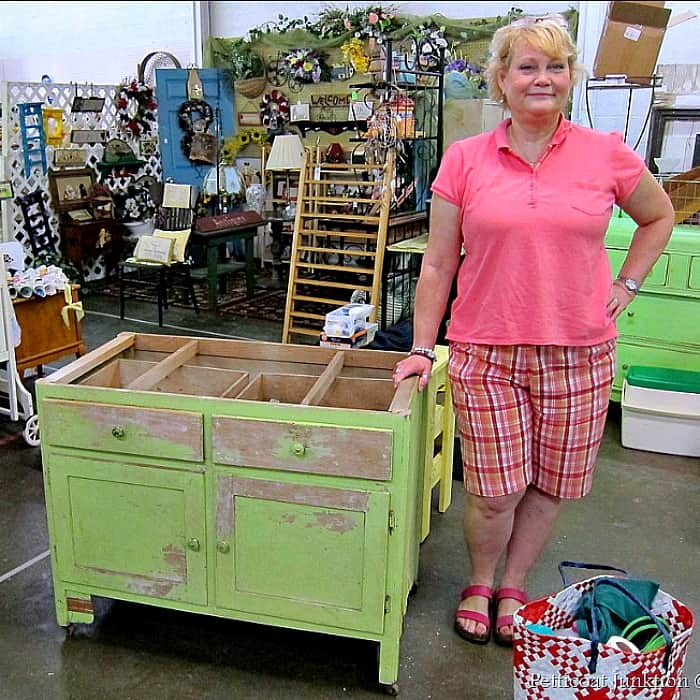 I love the cabinet Liz brought in just like it was but she wanted to perk up the green.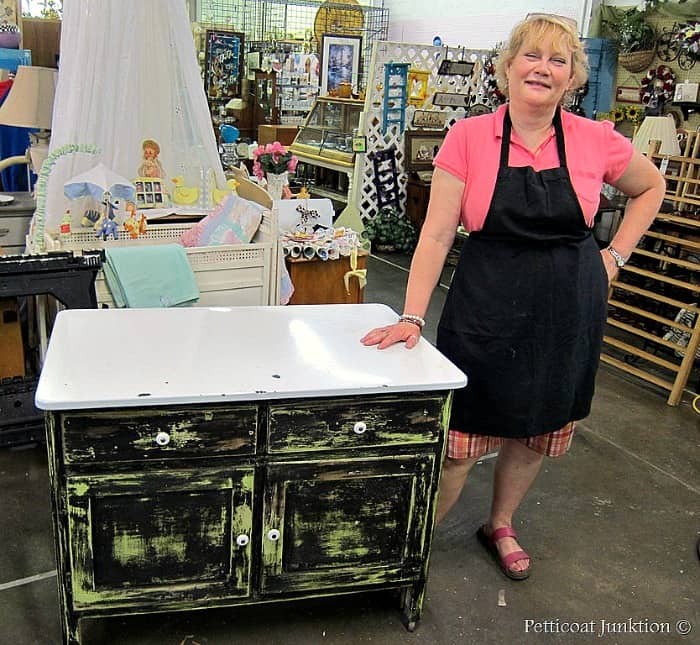 She brushed chipping creme over the green paint and once it was dry she brushed on a coat of black paint. When Liz distressed the cabinet using a sander a lot of the green paint was revealed. She used the neutral Liberon Wax to give the piece a soft patina. I have to say I love the layered look. Beats the plain old green.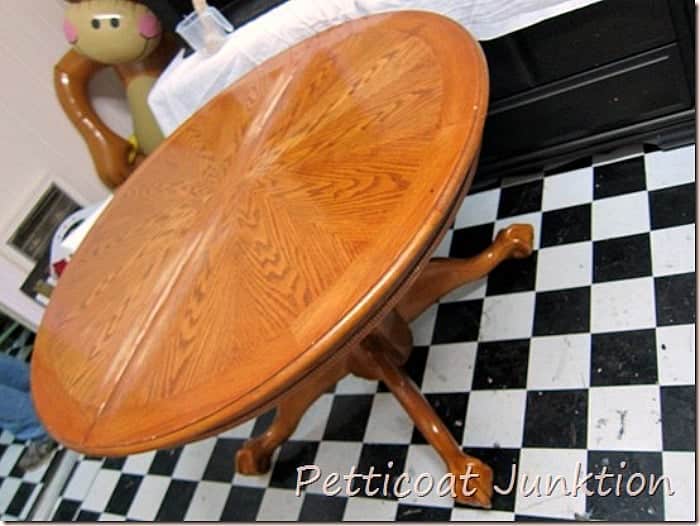 I like these big old oak tables......once they are painted.
Dawn painted the table with Beyond Paint, Licorice color, then lightly distressed the edges. Black paint is so classy.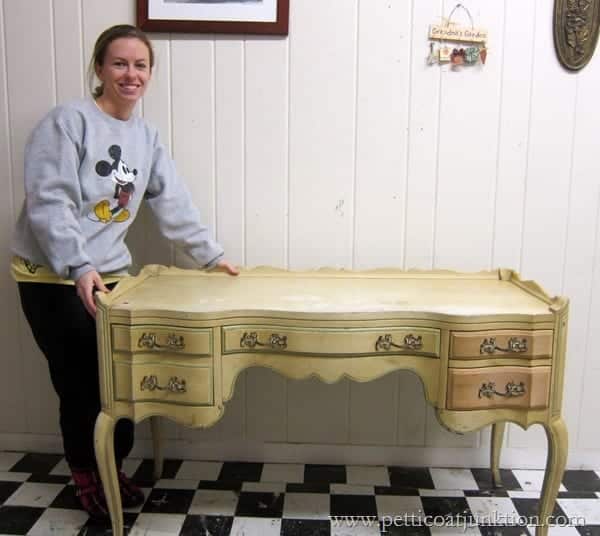 How pretty is this French Provincial desk Shannon brought in?? I wanted it for myself.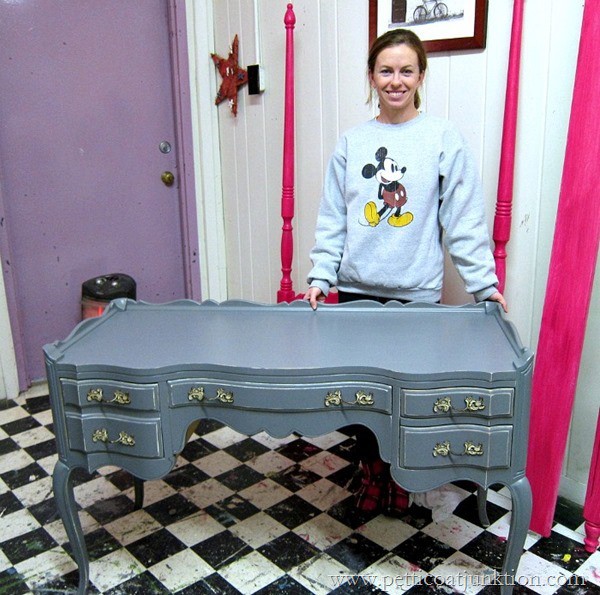 She painted the desk in Pewter from Beyond Paint.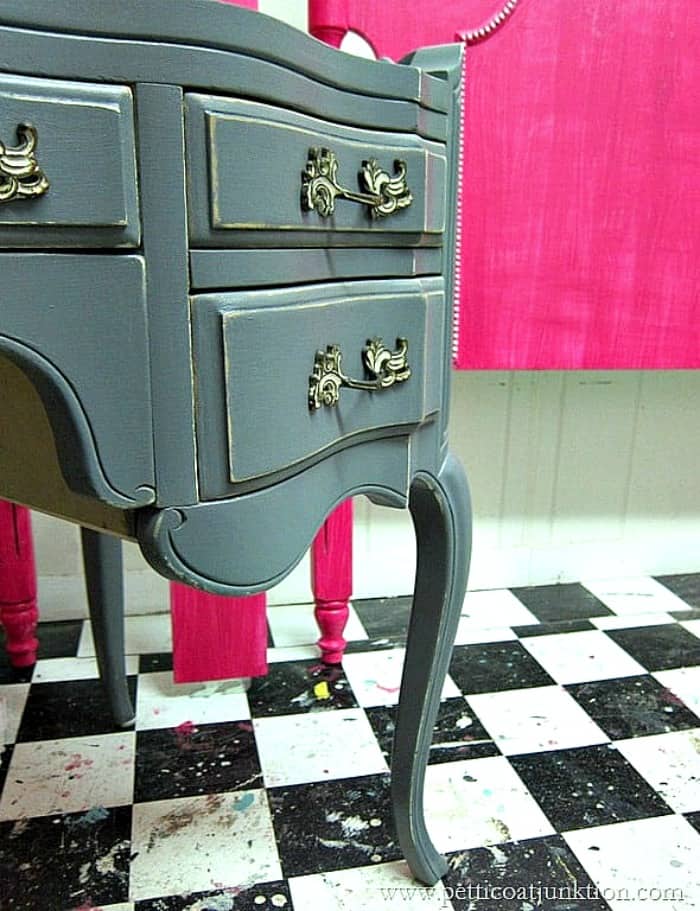 A bit of light distressing, drawer pulls screwed back on , and done.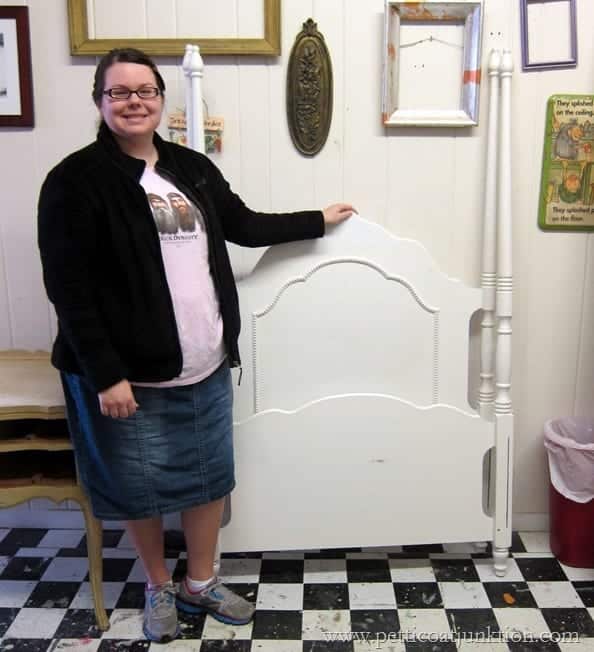 Sarah brought in her daughter's bed for a quick update.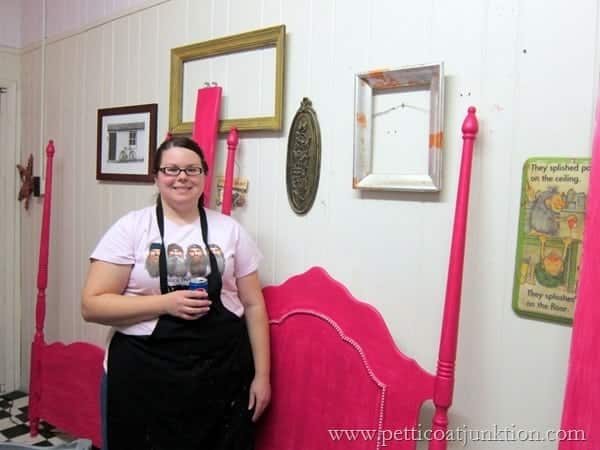 We mixed a custom Fuchsia color. After the paint was dry Sarah lightly distressed the beaded detail on the headboard.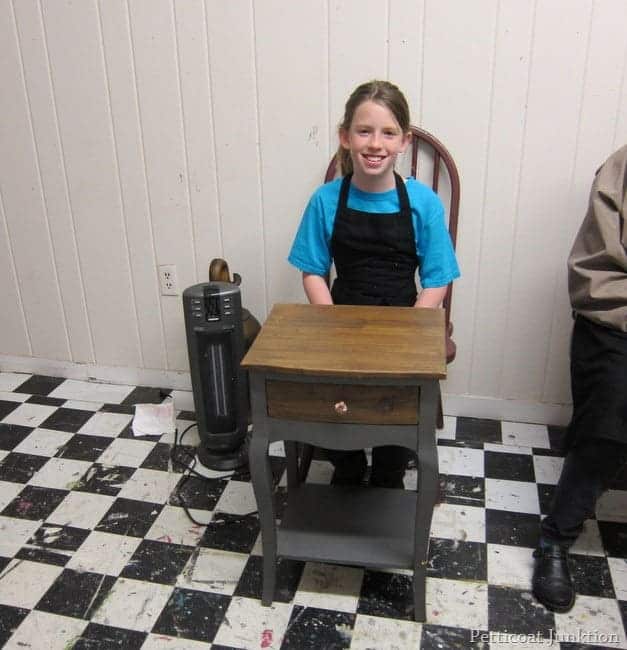 This beautiful young lady is Carson. Her grandmother brought in a piece to paint and Carson wanted to paint her nightstand.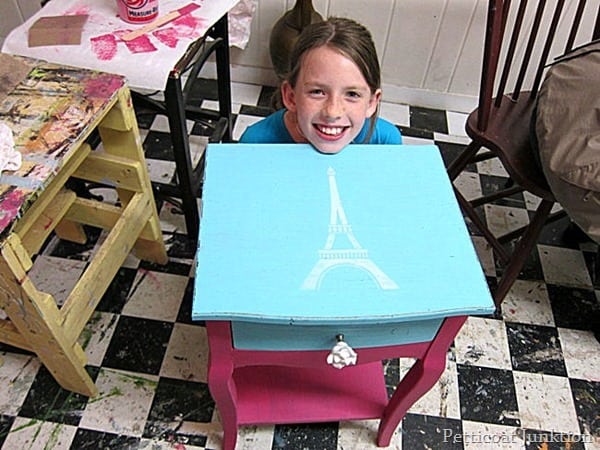 It turned out fabulous. Two paint colors, a new knob from Hobby Lobby and an Eiffel Tower stencil.......perfect for a young lady.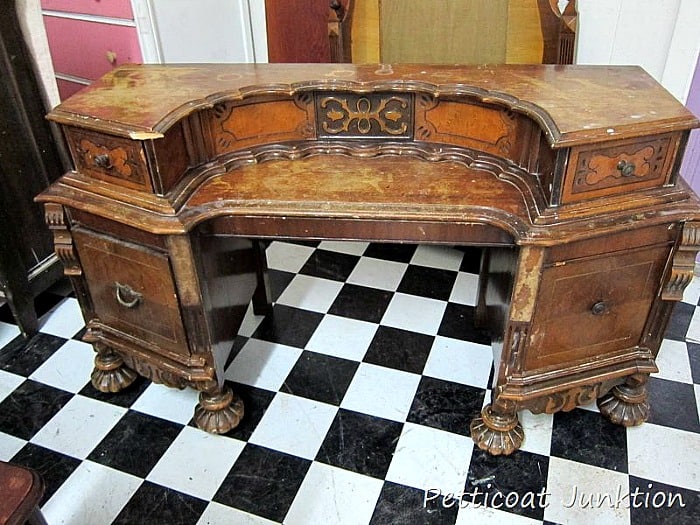 The details on the dresser were begging for paint and a shabby chic distressed finish.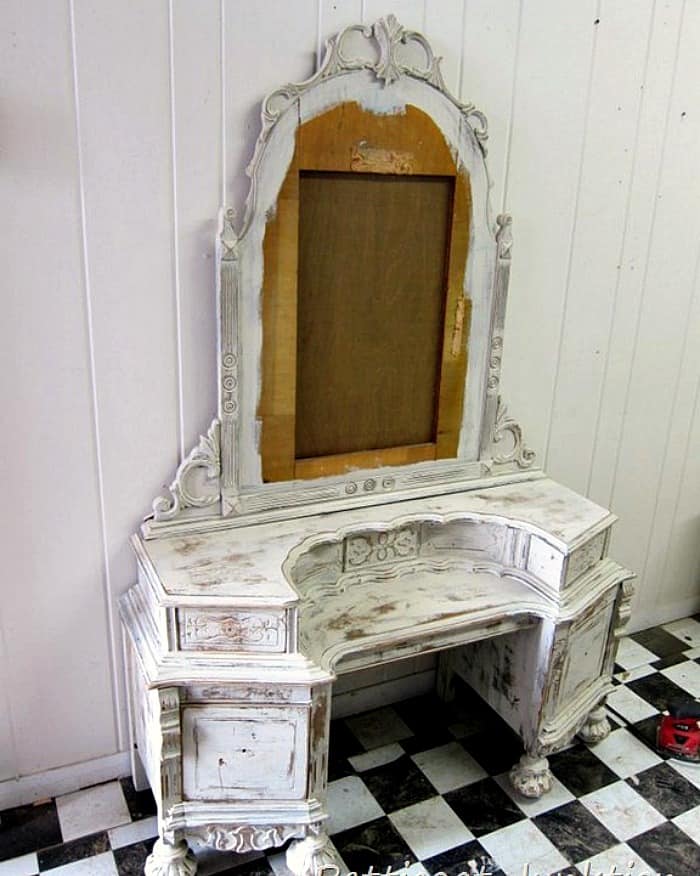 That's just what it got.Shabby Chic Cool. The next photos are random shots taken during the makeover process.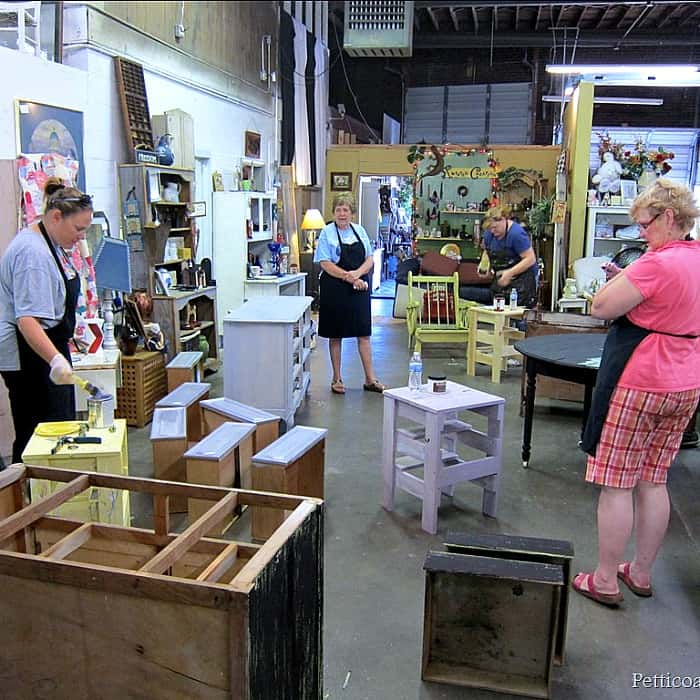 While projects were drying the paint students enjoyed talking and visiting. We made a lot of new friends that day. Another plus for the furniture painting workshops.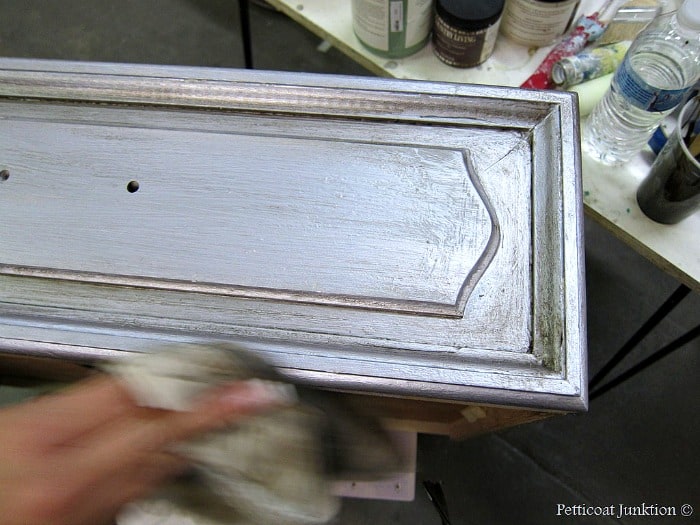 A look at how the toner is used. You just rub it on and rub it off.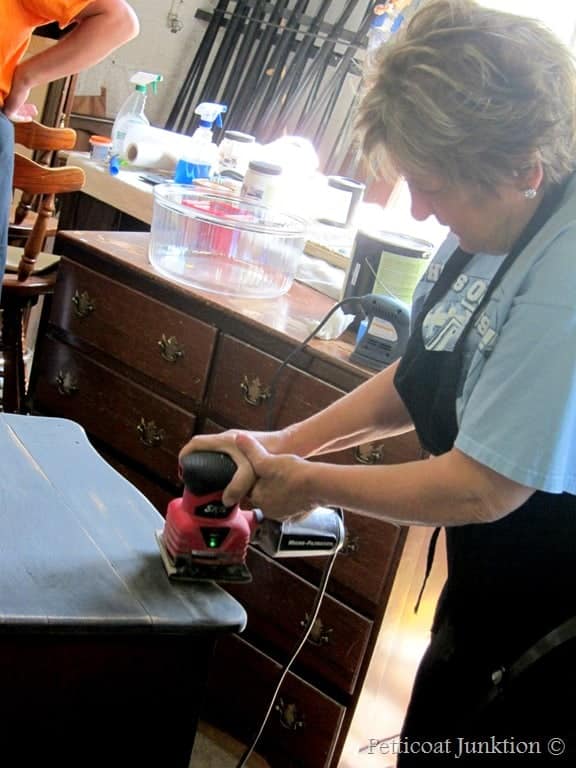 Using a power sander is the fastest way to distress furniture but sometimes you need to just do it by hand where you have more control.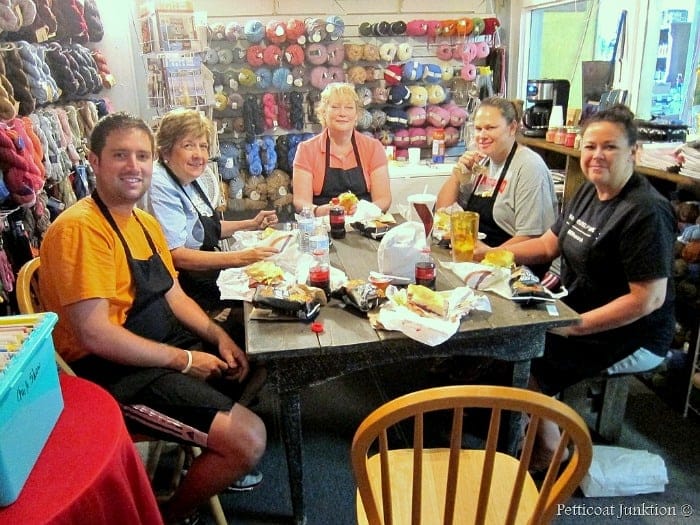 We all enjoyed lunch together.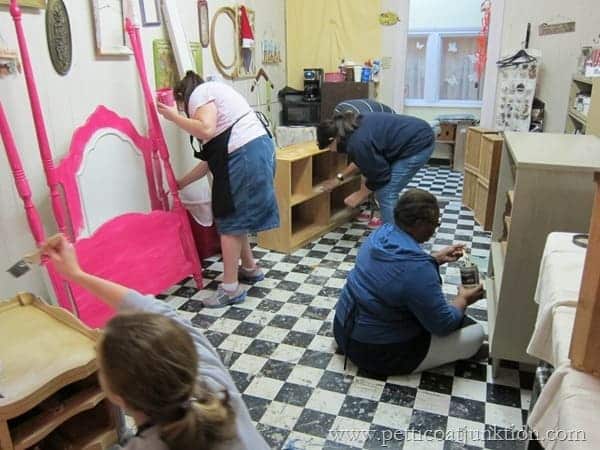 A group class is nice because we can all toss around ideas on the furniture projects.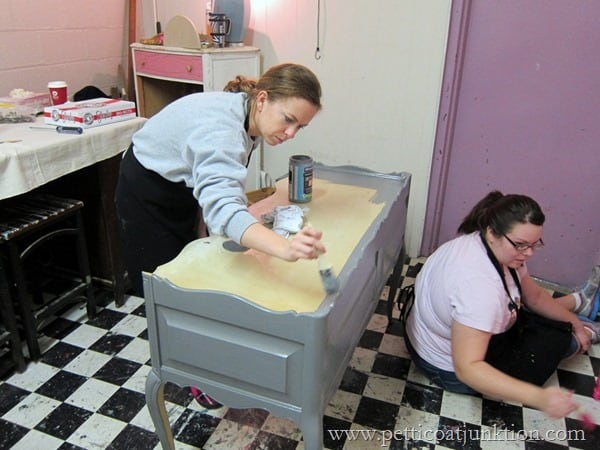 The space is a little tight at times but we make it work.
Sharing Tips I Learned When Teaching Furniture Painting Workshops
This post is for anyone who thinks they can't paint furniture. I used to teach furniture painting workshops and I'm here to tell you "You Can Paint Furniture". It isn't difficult. I have a few tips to share from observing the attendees at the paint workshops.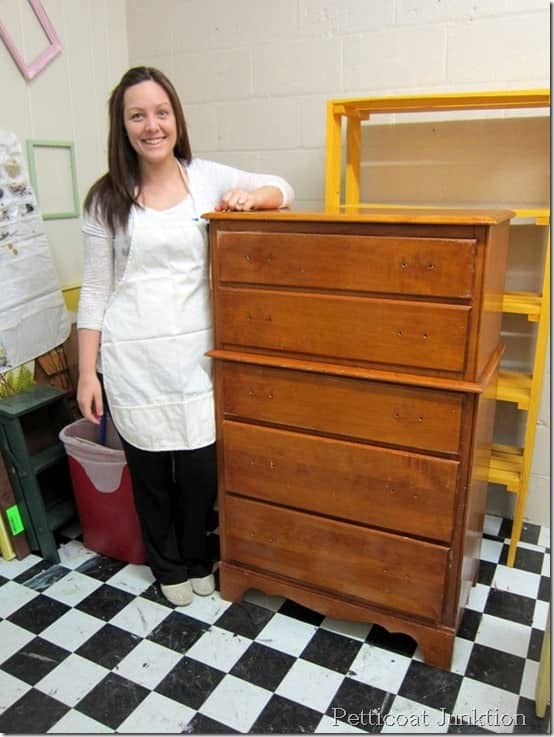 This is Lindsey with her chest of drawers before starting the project.
She removed the drawer hardware at home. I always recommend removing the hardware before painting.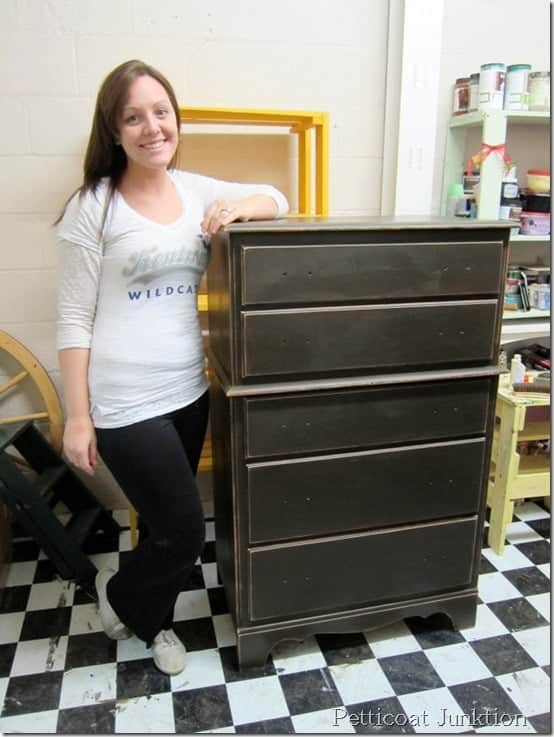 Lindsey chose to paint the chest in Mocha using Reclaim paint. She applied two coats of paint then distressed the edges of the drawers and the chest with a sanding block. She applied Miss Mustard Seed's Furniture Wax to darken the edges of the distressed wood.
The paint dries really fast and the project was completed before the end of the day. The workshop is from 9-3 and we take a break for a brown bag lunch. We also squeeze in lots of talking and some shopping!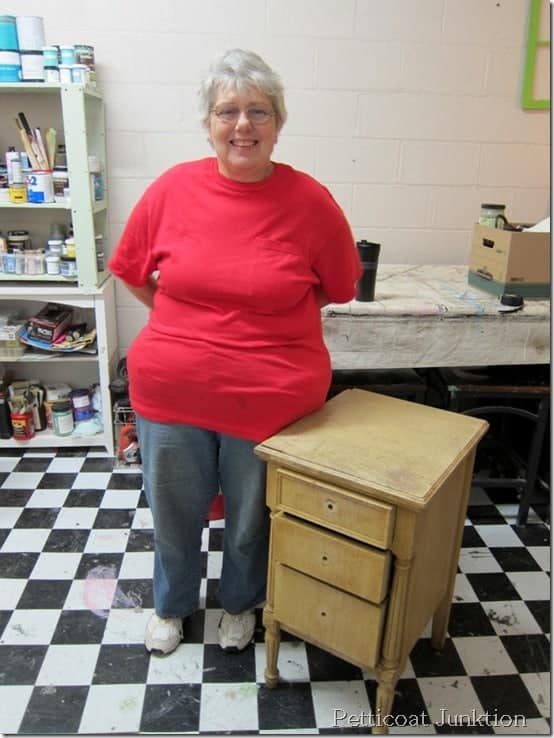 This is Winnie and she brought in the cutest little table. Love the details.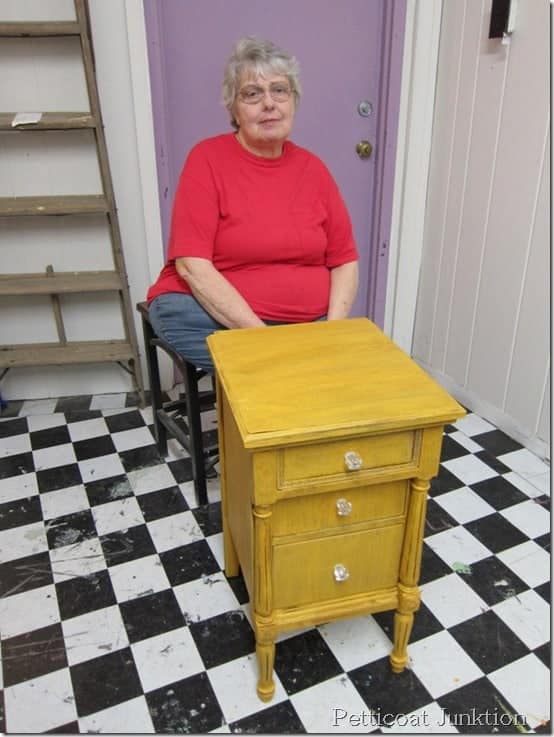 And after. Isn't she a beauty.
Winnie chose to use our new Websters Chalk Paint Powder and do a custom mix. With this product you can use any latex paint and mix it with the Websters to make chalk paint. Now isn't that cool. It gives beautiful results. She used Caromal Colours Toner to give the piece an aged look. More candid shots with projects in progress...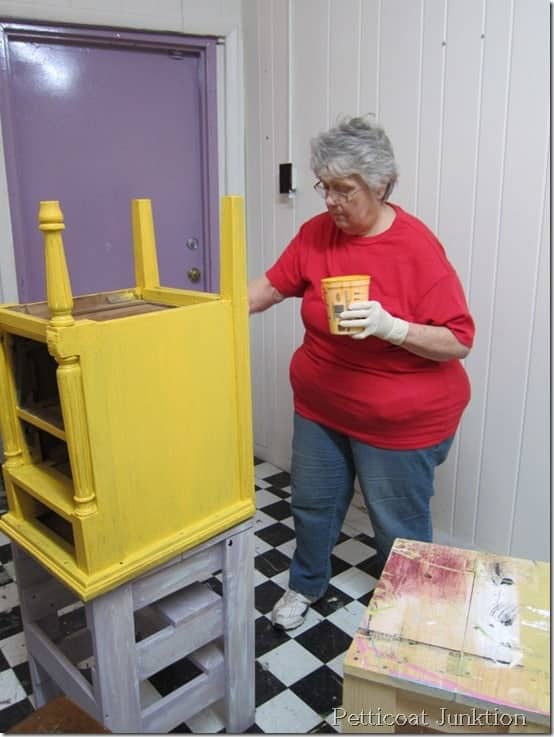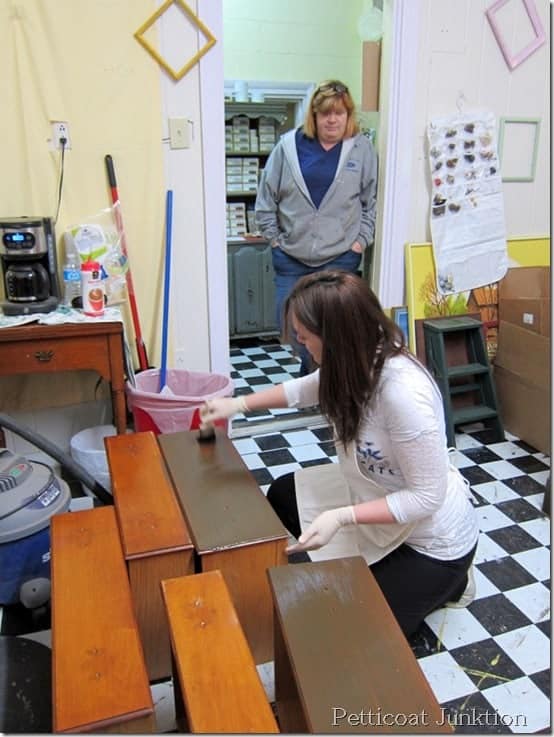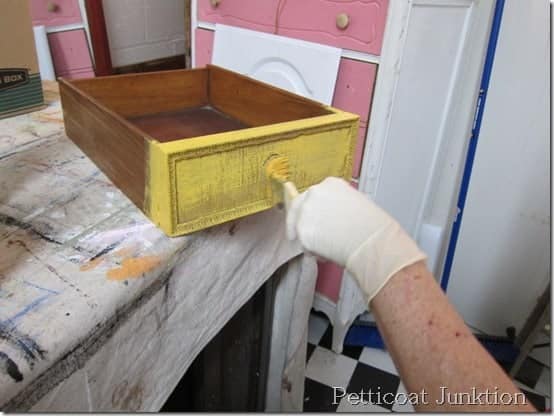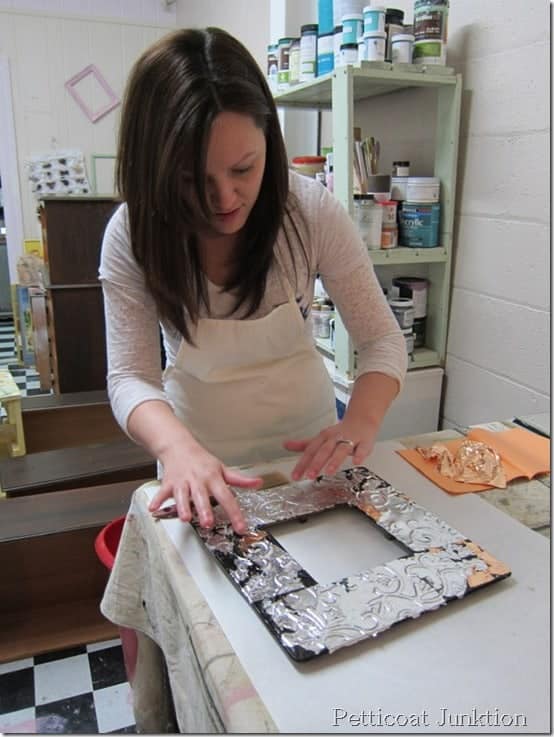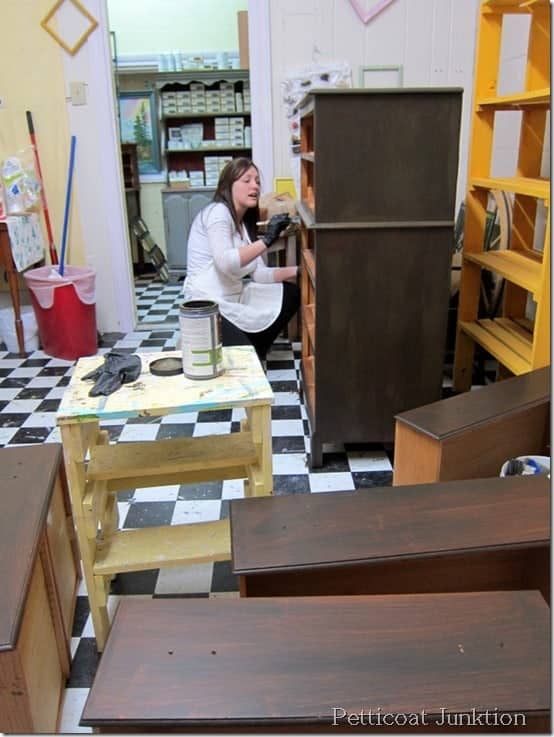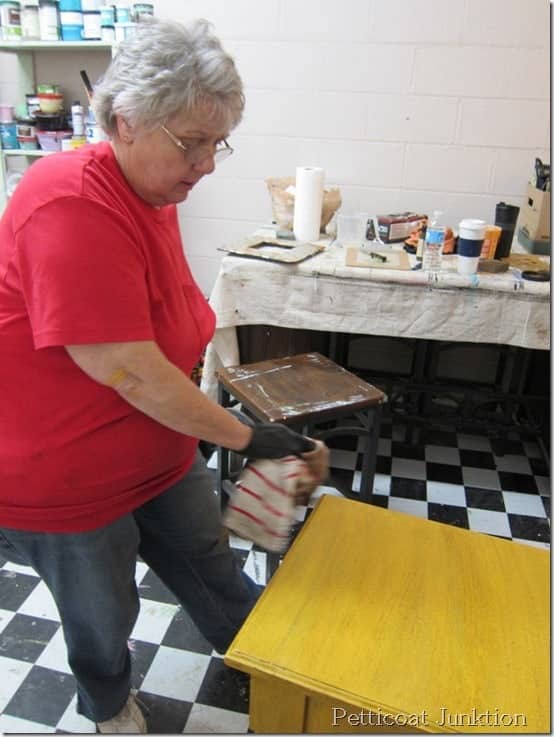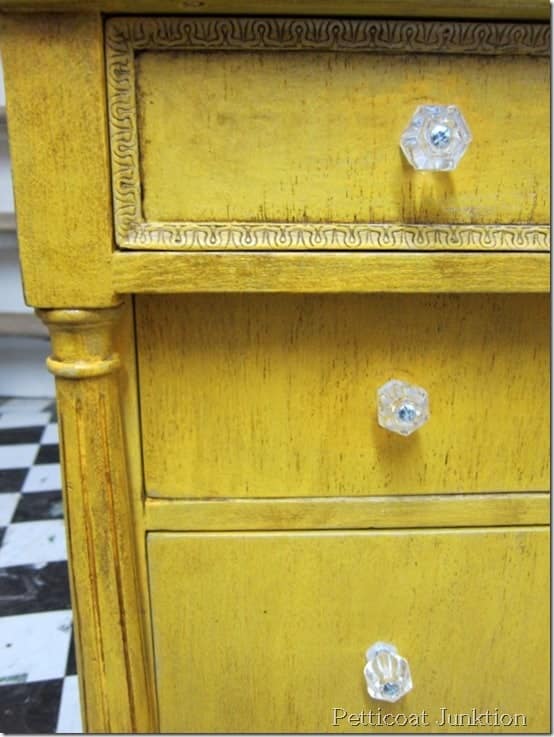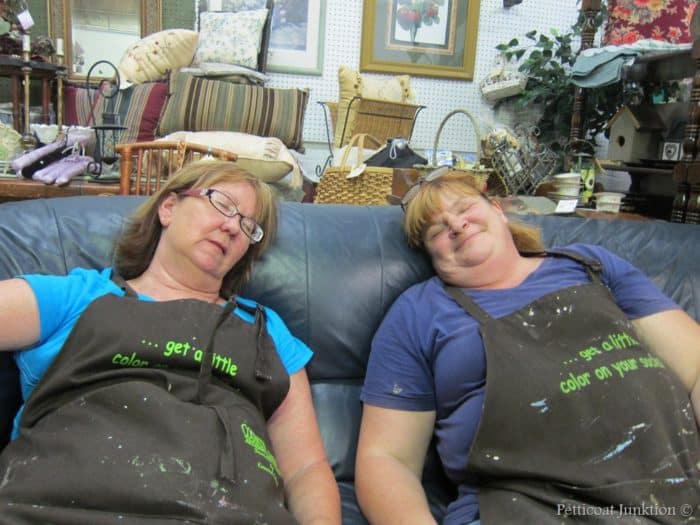 me and Sara after an all day painting workshop
For most of the makeovers you can use various paints and products available at your local hardware store. You don't necessarily need special furniture paint. Latex paint and Vaseline can be used for layered paint makeovers. Glaze works for aging although I like the Caromal Colours Toner a lot better because it will not wash off over time like some glazes will.
and just a few photos from various paint workshops...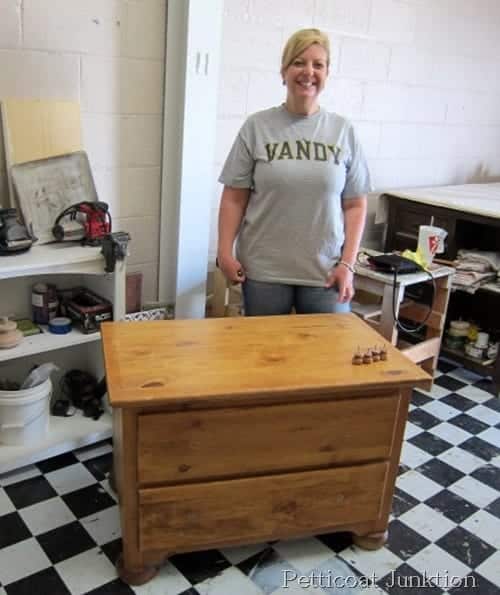 before ....This is Sue with her $21 Salvation Army find.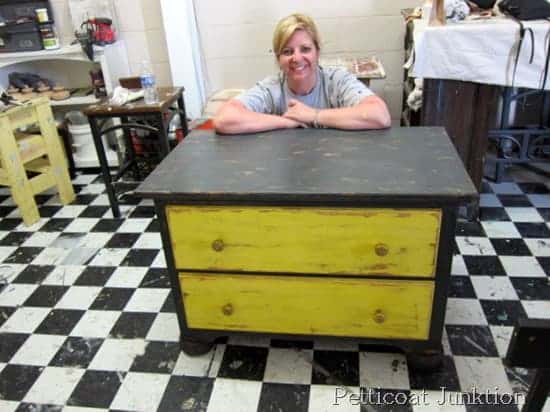 after......Hard to believe it's the same piece, isn't it.
Sue used CeCe Caldwells Chalk/Clay Paint in Vermont Gray for the casing and Carolina Sun for the drawers. She took a short break and ran to Hobby Lobby and picked up the cute knobs. She fell in love with our electric sander so she also got one of those while she was out! The workshop started at 9 a.m. and we finished before 3 p.m. with the happy painters loading their projects for home.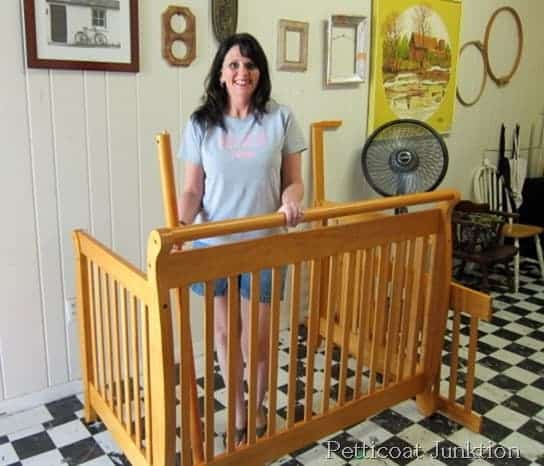 before......Soon to be grandmother Denise with the baby bed ready for painting.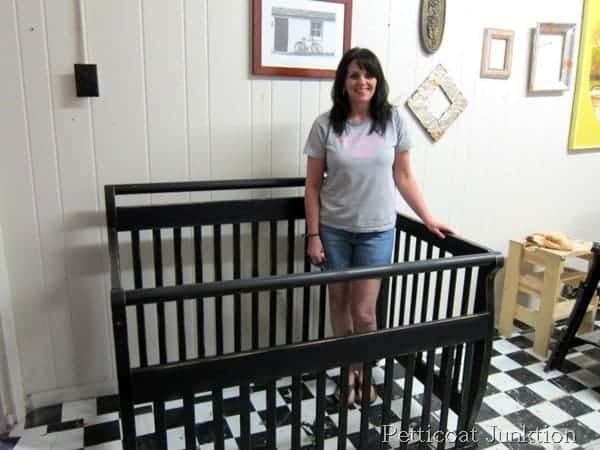 and after... Denise chose Reclaim paint in Licorice. It only took one coat of the Reclaim to cover the light wood. Denise distressed the slats and framework of the bed. She used a small block sander by hand. A hint of the original finish showing with the licorice paint looks great. photos taken during the workshop…….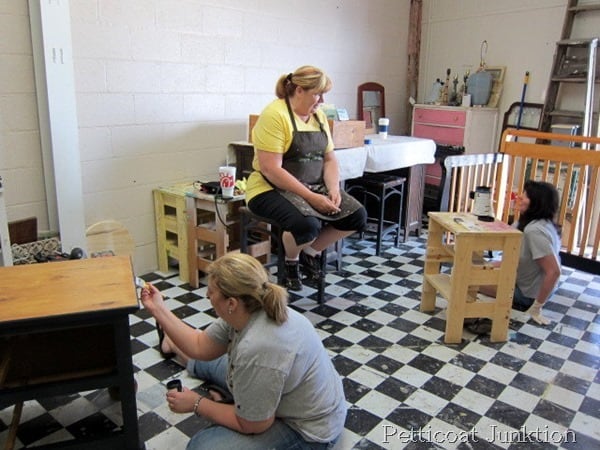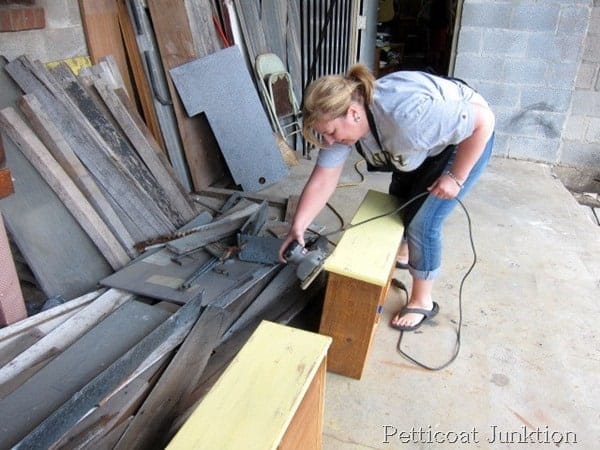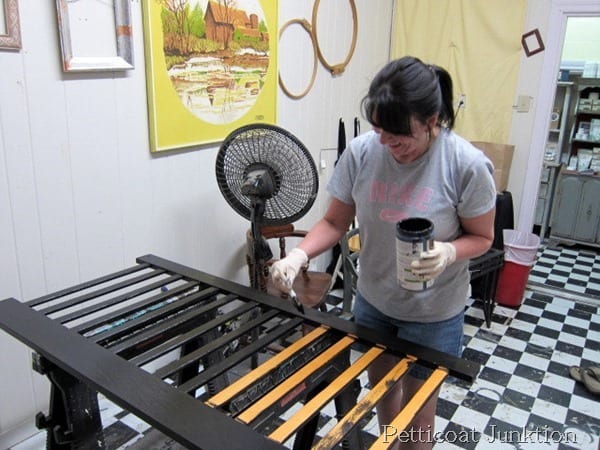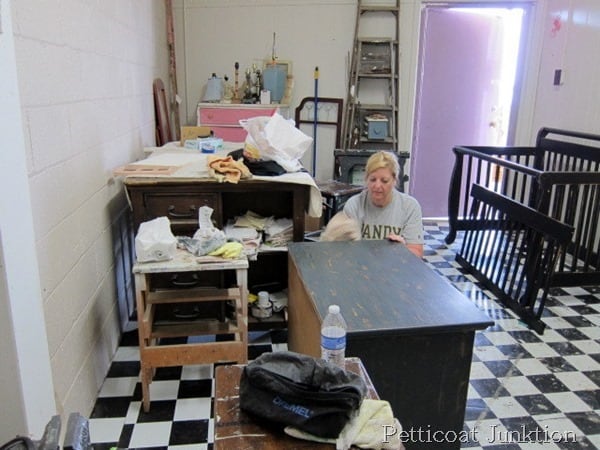 Want to see a quick video I filmed of me distressing furniture. Learn how easy it is here...
How To Distress Painted Furniture
You can find some of the products used in these makeovers on Amazon by clicking the name here Beyond Paint, Metallic Silver Paint, Eiffel Tower Paris Stencil, Electric Sander, (these are affiliate links) I have a ton more photos from past workshops and I may share more later. Did these makeovers inspire you to grab a paint brush? I hope so. Did you see a paint finish you want to try? If you live in the Clarksville Tennessee area Sara still has regular workshops at the store. Leave a note please and as always thanks for being here. Have a great weekend, Kathy