I fell hard for the red vintage kitchen scale. It was sitting on a work table in an out building at a local estate sale. It was covered in dust and rust.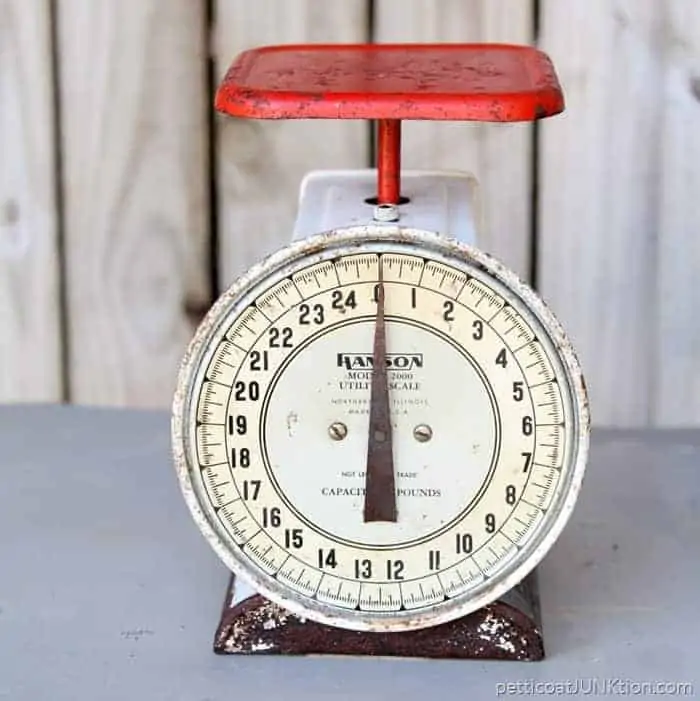 Red Vintage Kitchen Scale
I don't go to many estate sales. The prices are too high. This sale was by Michael Taylor Estate Sales out of Nashville and their prices are usually reasonable. Also the first day you can get a 20% discount if you know the password from the estate sale email.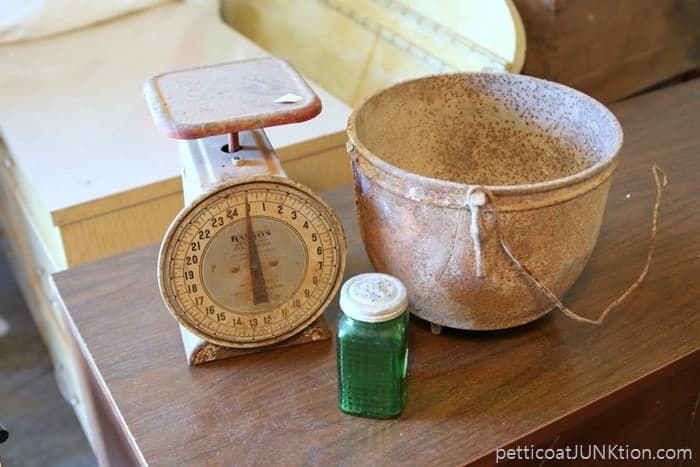 I bought the iron pot which has a crack all the way across the bottom. Flower pots need holes in the bottom and it's the perfect planter for Fall mums. I just need to clean it up first. The kitchen scale was $10, the pot was $4, and the green shaker was $4. I knew the password for the 20% discount so I got a deal.....$14.40( think I did the math correctly).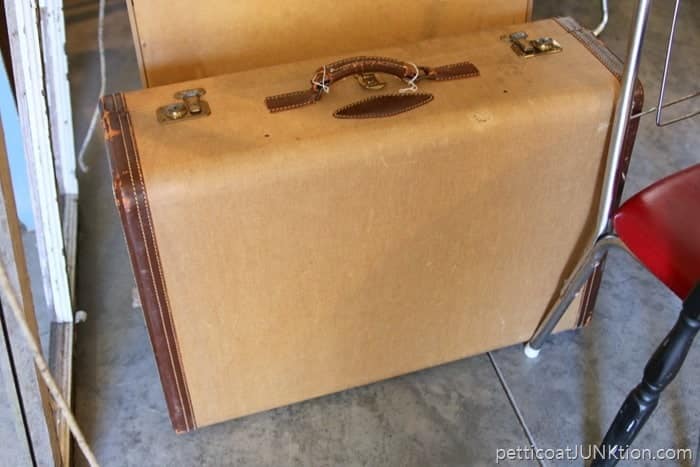 Vintage Hartman Luggage
The Hartman Luggage was a surprise find. I check the prices on these when I spot them at a flea market or antique shop. They're usually priced over my budget. With my 20% discount I paid $21 for it which isn't too bad. It has a few dings but nothing major.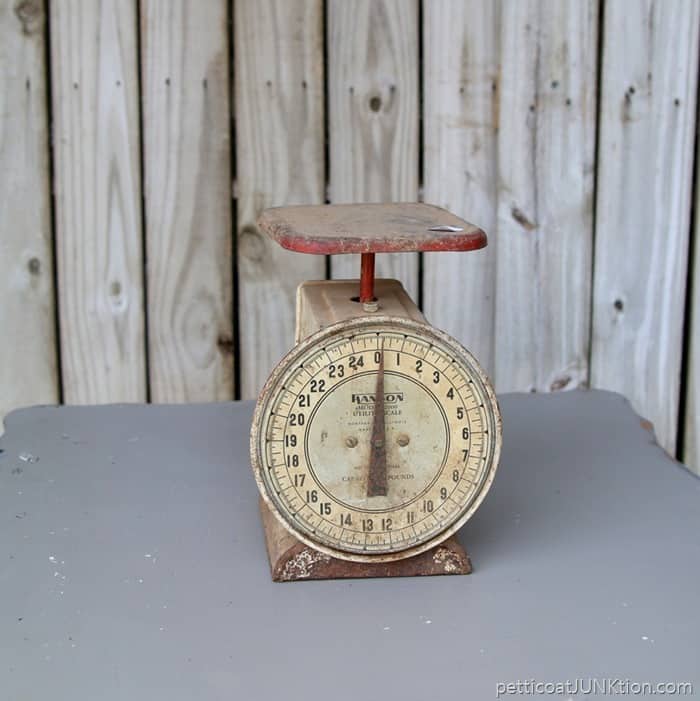 The scale before cleaning. Pretty nasty looking.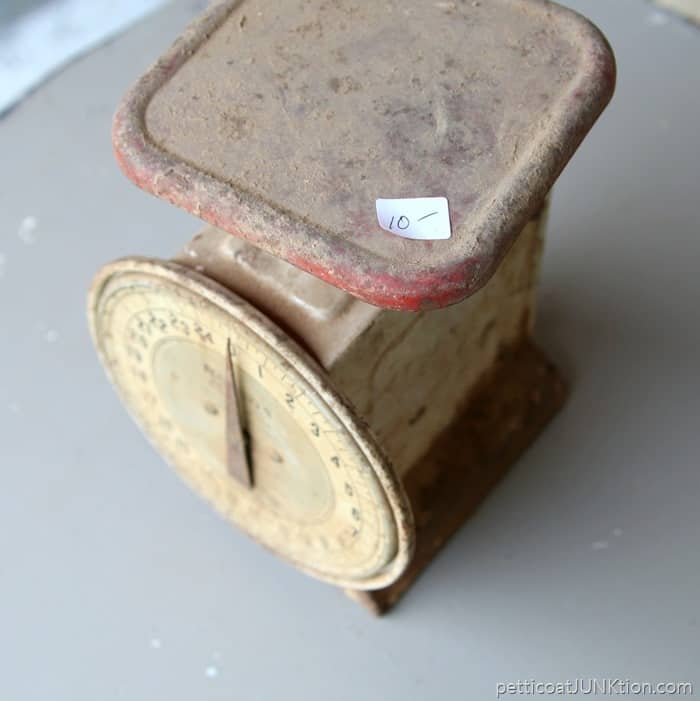 The red top is what got me.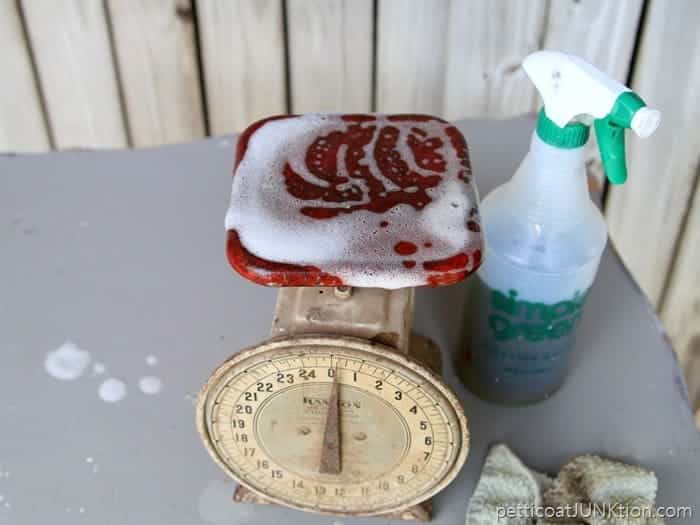 The top looked completely rusty but come to find out a lot of that was just dirt. I rubbed on it for a while and then soaked the top with Simple Green and let it sit.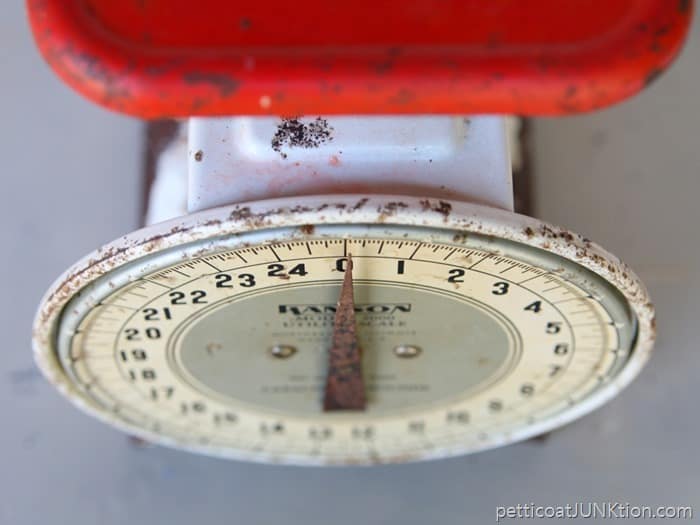 I have a little more cleaning to do but it's shaping up nicely.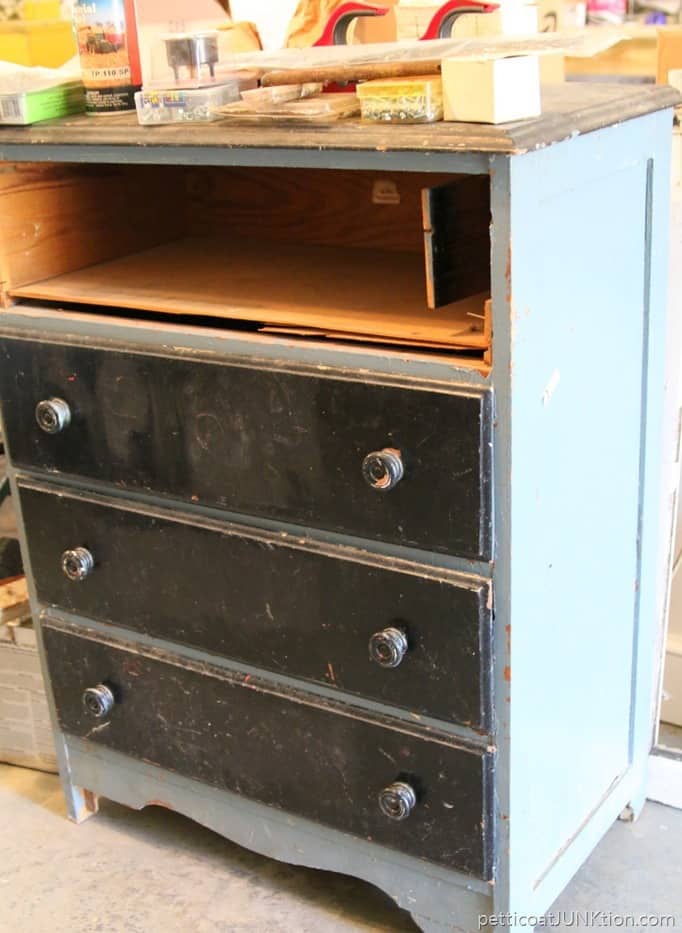 Auction Buy
The JTS went to an auction on Saturday and came home with this $5 chest. Can't beat that even if the top drawer front is missing. I kind of like the black and blue paint combo.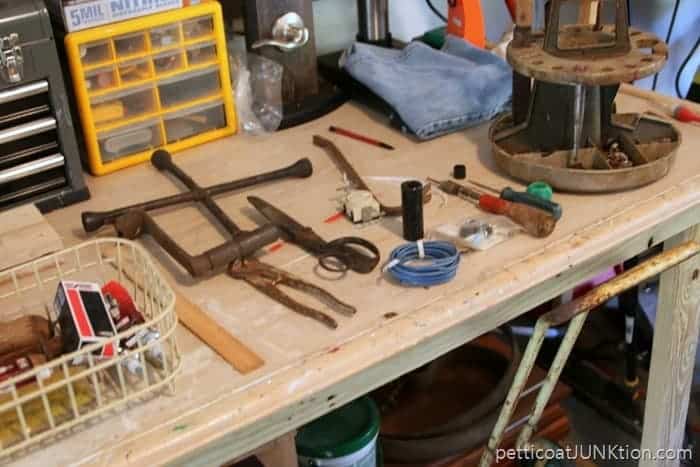 All of this other stuff came with the chest. A lot of old tools and just some junk. The round tool holder looks like metal but it's plastic.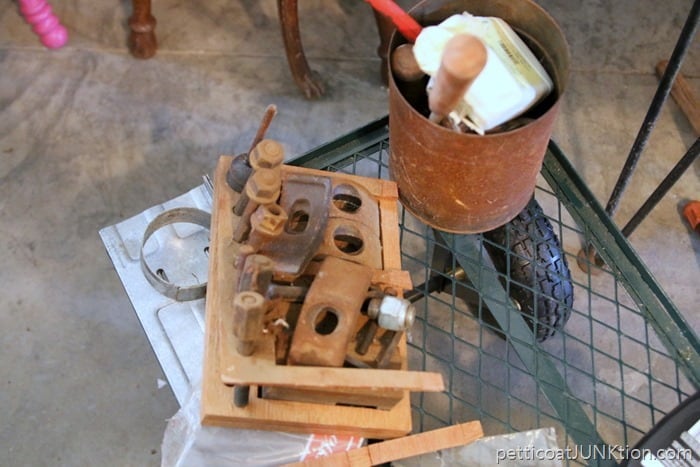 More tools. Does anyone know what the set is on the front left side. The JTS is cleaning it up and putting the wood holder back together. He has no idea what it is. I'll post a pic when he gets it finished.
What do you think of our finds. Bet you're loving the vintage red kitchen scale too. I have 3 other scales and I use them in displays. Any of you collect kitchen scales? Maybe you collect something else?
Have a great day and I'll see you tomorrow!
Author: Kathy Owen (Petticoat Junktion)
Kathy is the founder of PetticoatJunktion.com, a home décor blog focused on repurposing and upcycling furniture, old hardware, rusty stuff, and thrifty finds into unique home décor. Kathy's projects have been featured on the Home Depot Blog, Plaid Crafts, Behr Designer Series, and in numerous magazines. Read more about Kathy here.