Shop Your Junk Drawer For Refrigerator Magnet Ideas
If your junk drawer is like mine you can find all kinds of things to make some simple but creative magnets.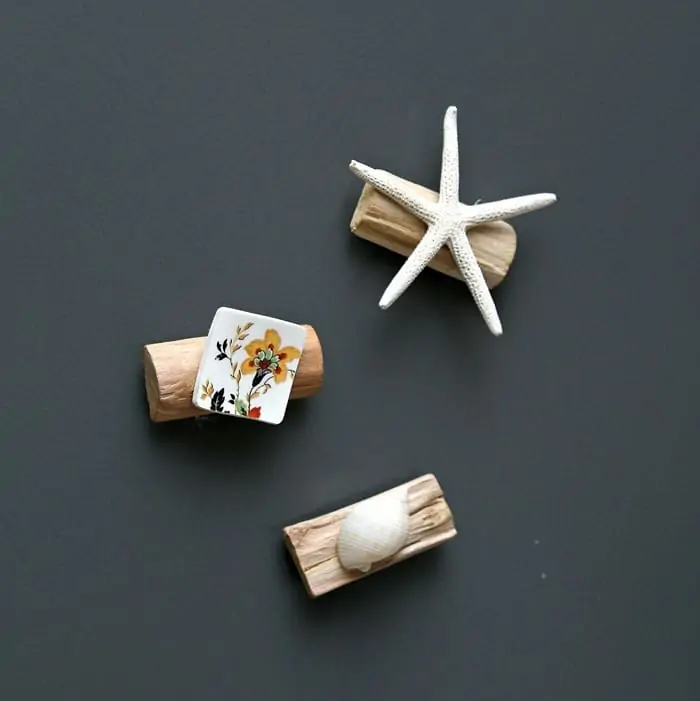 You guys know I'm all about recycling and repurposing and making home decor from all kinds of stuff. Well the other day when I was down in the workshop waiting on paint to dry I was looking around for an easy project to work on.
When I spotted a package of magnets hanging on the pegboard I started shopping my house and workshop for things to put on those magnets.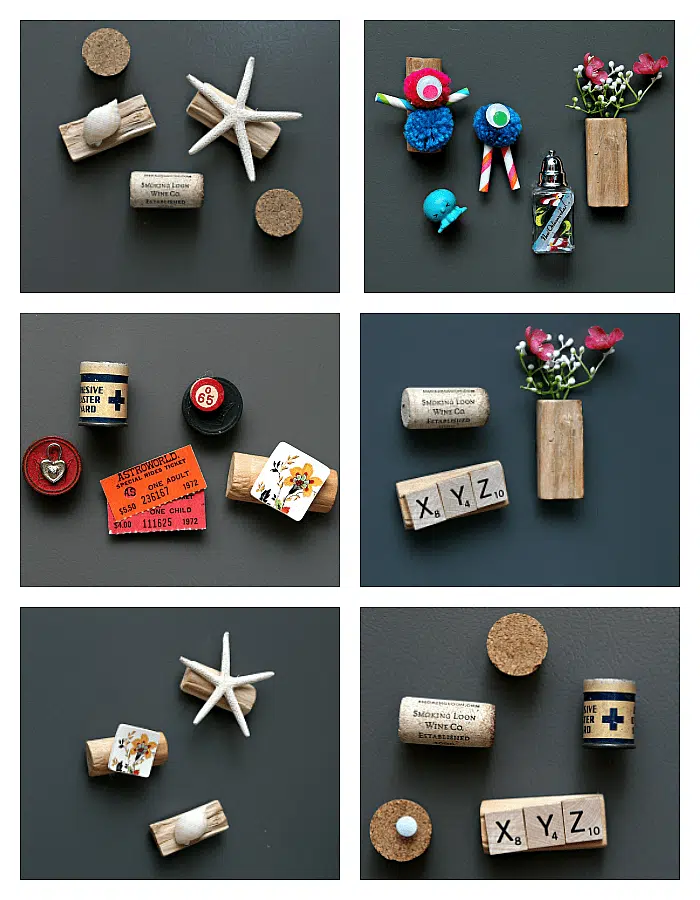 Creative Junk Drawer Magnets
I ended up making 17 magnets and some of them are "layered magnets". That's what I'm calling them anyway.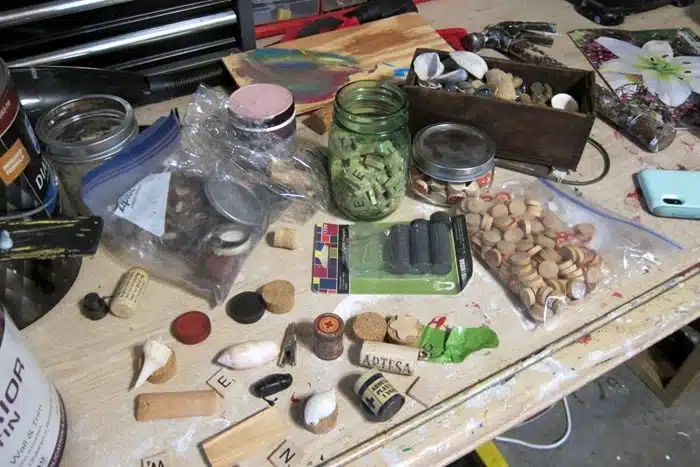 Finding stuff for the magnets wasn't a problem. In fact I had to weed out part of the stuff I gathered up.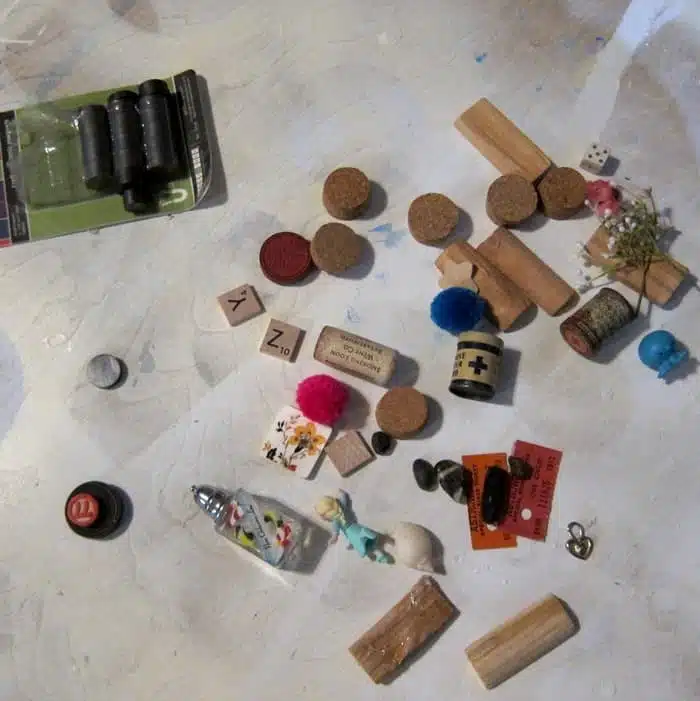 This is what I ended up with for the project. All kinds of random stuff from kids toys to vintage ointment containers.
I bought my magnets at Hobby Lobby at %50 off. You can also find magnets on Amazon here.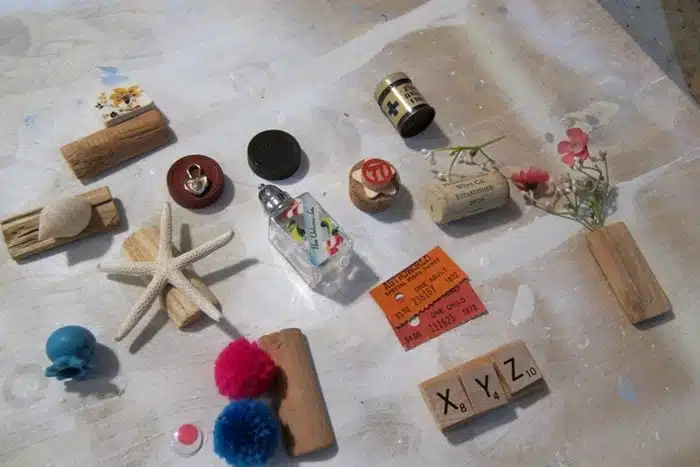 I laid out the items I wanted to put together before I got out the hot glue gun.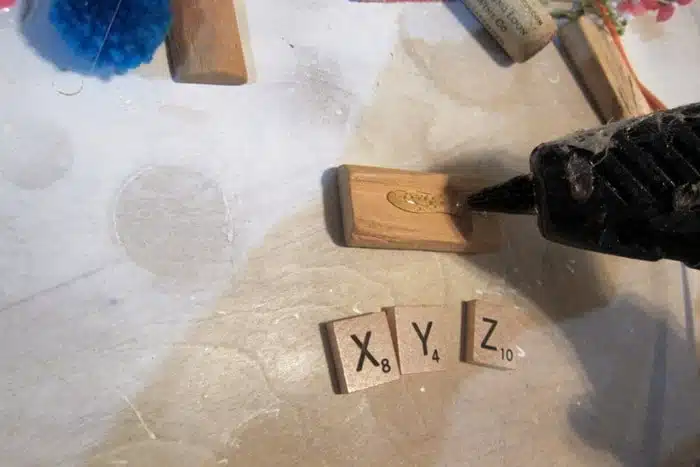 The layered magnets I was referring to are the ones where I used pieces of decorative wood for the base. I bought a bag of the decorative wood pieces at Dollar General when I made the nautical candle holder.
I had a bunch of scrabble tiles and couldn't decide what word to make with the tiles so I just did xyz.
I used one of the wood pieces to make a "vase" for a couple of tiny flower stems. I first glued the stems to the wood and it helped that the wood was a bit concave on one side.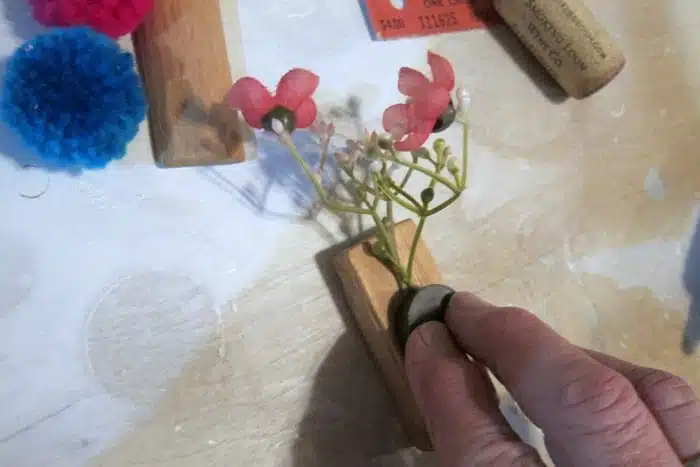 Then I glued the magnet to the flowers and wood.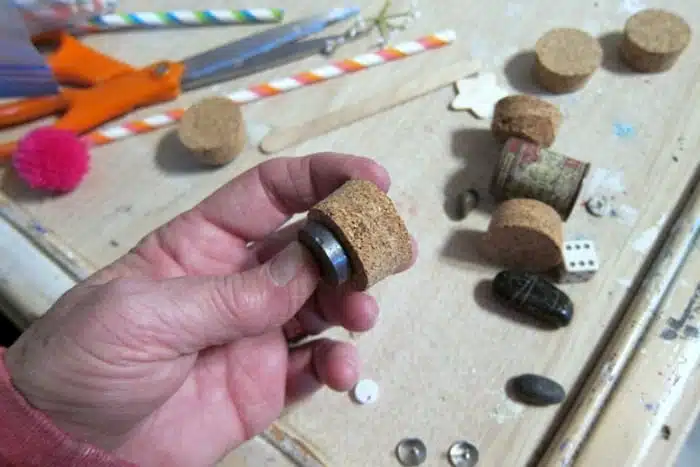 I also had all these corks that came out of bottles I used for something else. You know what you can do with the corks? Well, they are nice and plain and neutral so just stick them on a magnet and you can thumbtack a memo or photo to it. Cool idea huh!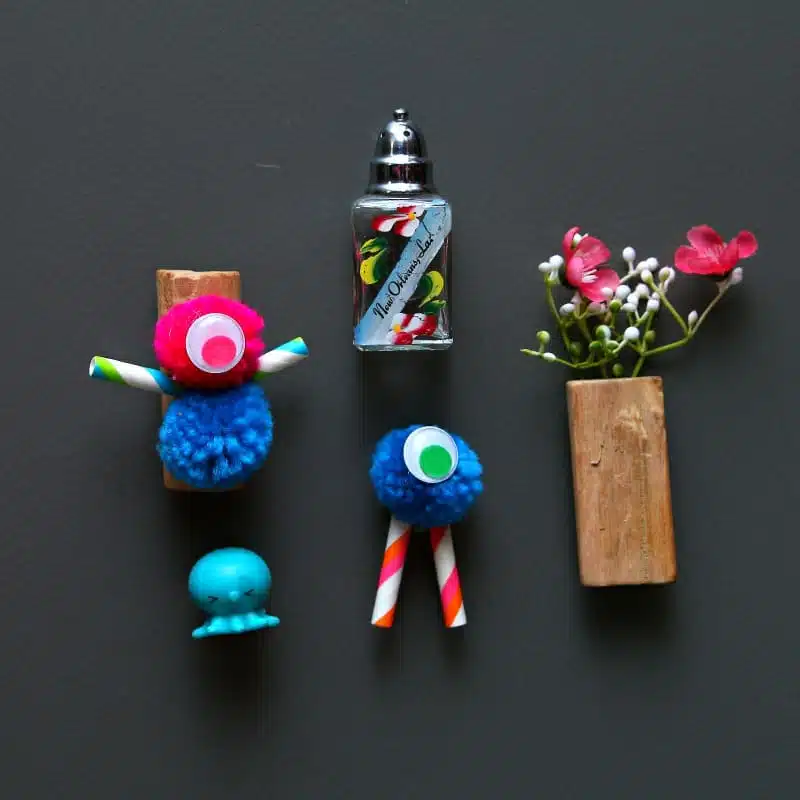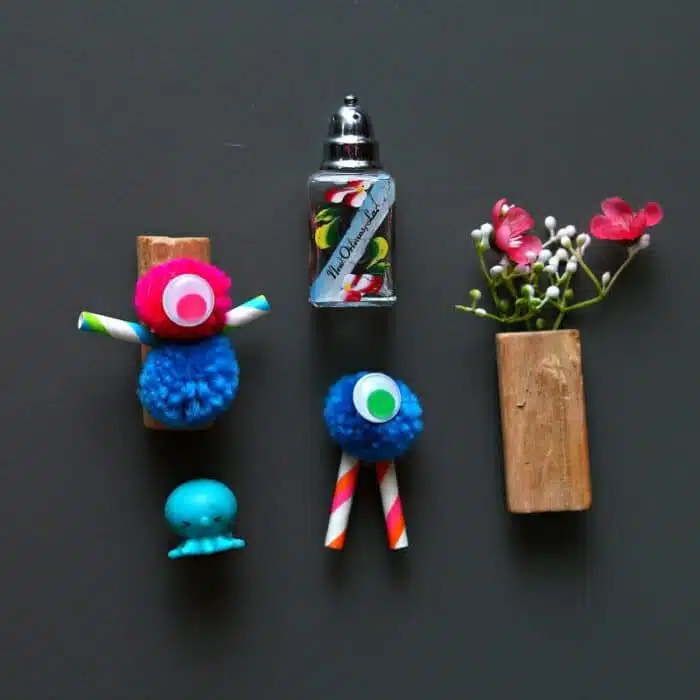 To make some really fun kid friendly magnets I used pom poms, googly eyes, and paper straws to make creatures. The large creature is glued to one of the wood pieces and the small creature is just glued to the magnet.
I also put a magnet on the back of the tiny salt shaker from New Orleans. The blue thing is one of Sofi's tiny toys. She doesn't know I "borrowed" her toy. We'll just keep it among ourselves.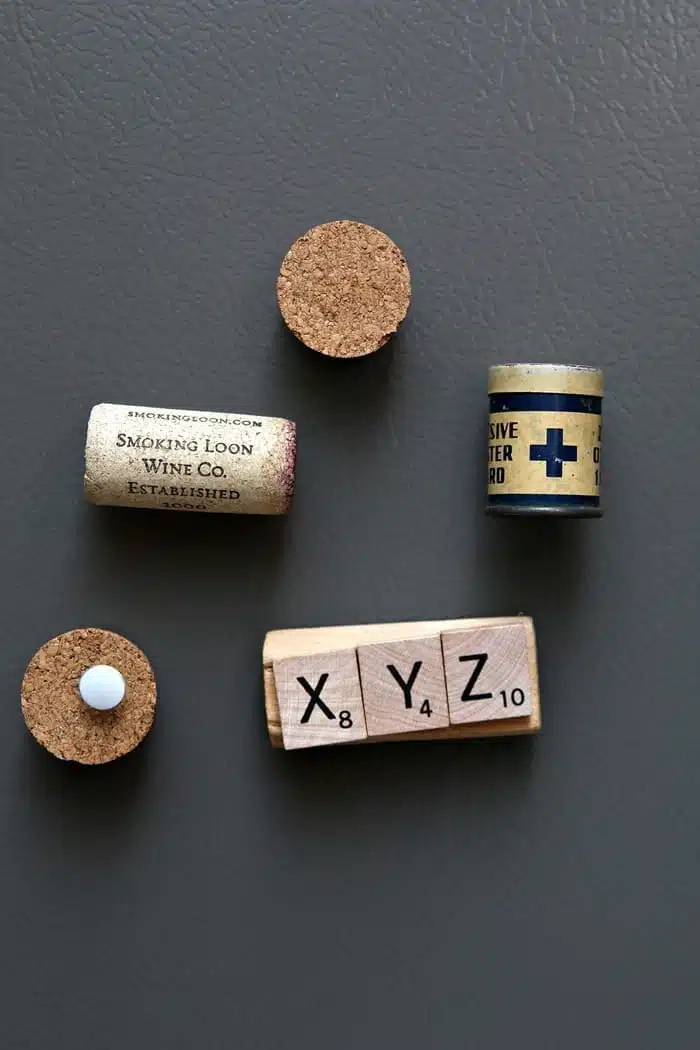 I don't know where I got the Smoking Loon Wine Co. cork but it's kind of cool. So I made a magnet. The tiny tin container held zinc ointment. I got it in a box lot of auction stuff.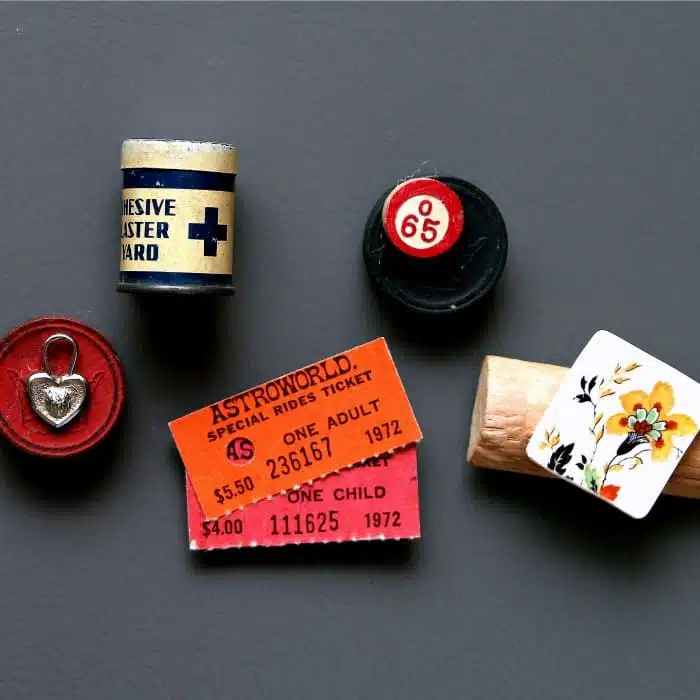 I used checkers and bingo markers, jewelry pieces, and Astroworld tickets from 1972 to make magnets. I honestly don't know if those Astroworld tickets are mine or if they came in a box of stuff from the auction.
Our family went to Astroworld and it may have been in 1972. My Dad and I were talking about that trip just a few weeks ago. For those of you who don't know what the heck Astroworld is....It was a theme park in Houston Texas. It opened in 1968 and closed in 2005. It was hot as heck the day we went and we had to stand in line an hour for the rides. We didn't even stay the whole day—enough of that stuff.
Anyway, making magnets out of theme park tickets, concert tickets, and fun events would be a great way to display a photo from the event on your refrigerator.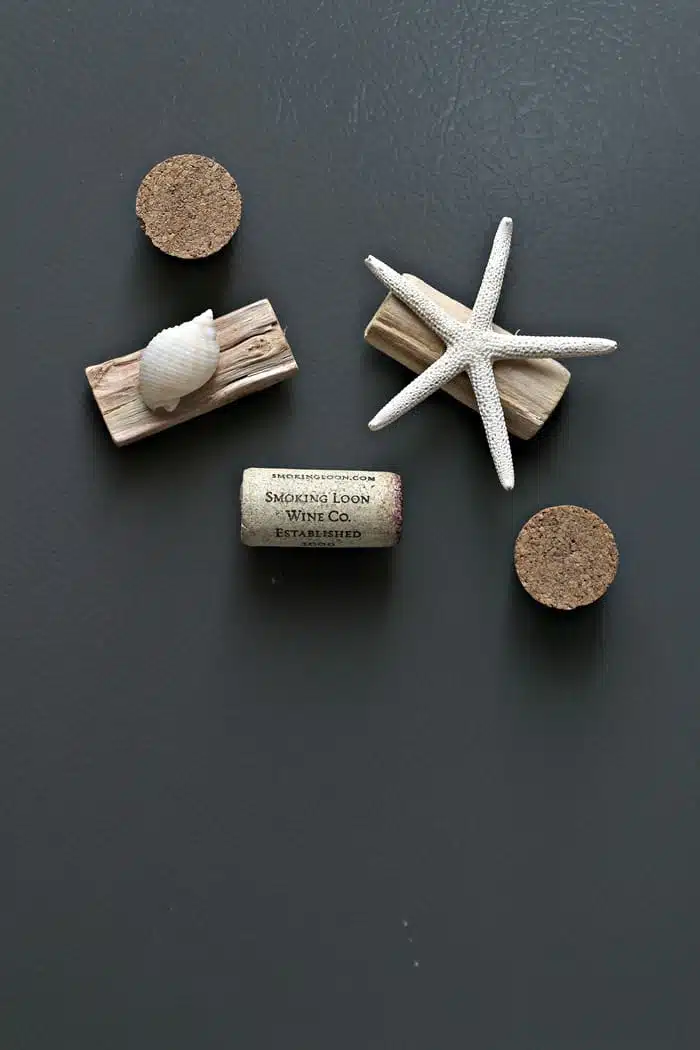 Those seashells look so much better on the wood than all by themselves on the magnet.
The flowers and vase are my favorite along with the colorful pom pom magnets. Which magnet is your favorite?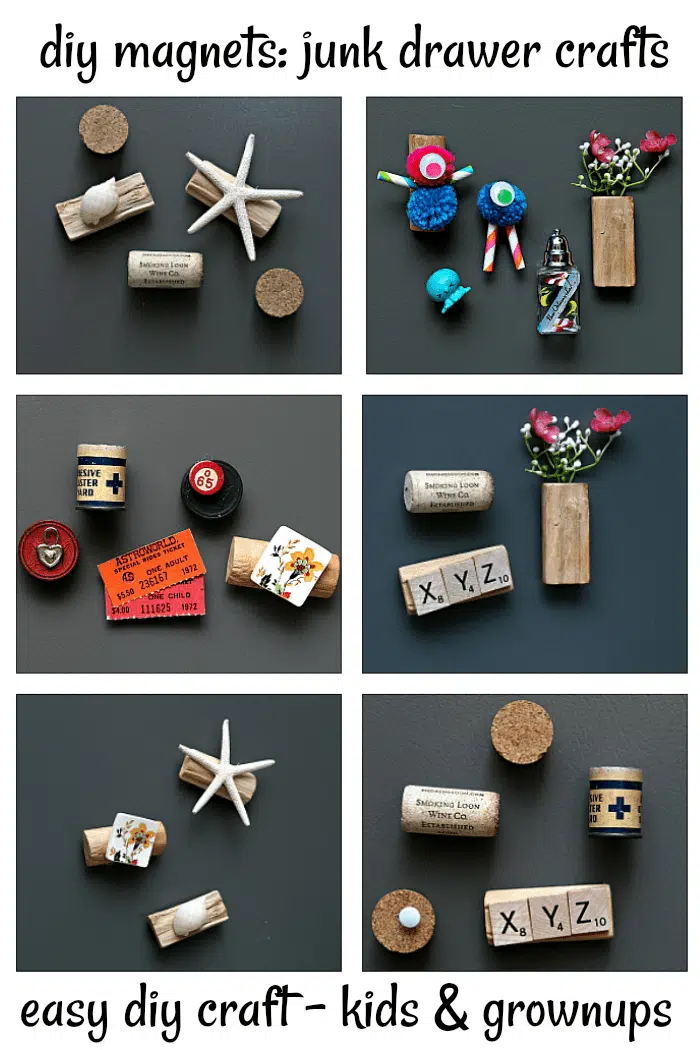 Find more of my creative magnets in these posts....
Make Antique Key Fridge Magnets And Vintage Hardware Magnets
5 Minutes Or Less To The Perfect Gift | DIY Vintage Magnets
10 Minute DIY | Magnet Serving Tray
Time to go through your house, junk drawer, garage, workshop, wherever, and find your favorite things and make magnets. Make some as gifts. They are easy to make and soooo inexpensive.
Great craft to do with the kids. If you prefer not to use hot glue with the kids you can always use Gorilla Glue or something similar.
Tomorrow I'm posting about sideboard number 1. Some of you will like it and some of you will not. See you tomorrow, Kathy
Author: Kathy Owen (Petticoat Junktion)
Kathy is the founder of PetticoatJunktion.com, a home décor blog focused on repurposing and upcycling furniture, old hardware, rusty stuff, and thrifty finds into unique home décor. Kathy's projects have been featured on the Home Depot Blog, Plaid Crafts, Behr Designer Series, and in numerous magazines. Read more about Kathy here.