I personally would love a gift of DIY vintage magnets. Handmade gifts are the best. They mean you put time and thought and a bit of effort into the gift. It also means your gift is special.
It takes just a few minutes to make the magnets and they are very inexpensive...and classy.
You can make magnets out of earrings, keys, dominoes, checkers, seashells, small toys, coins, scrabble tiles (think monogram or personalization).....I could go on and on.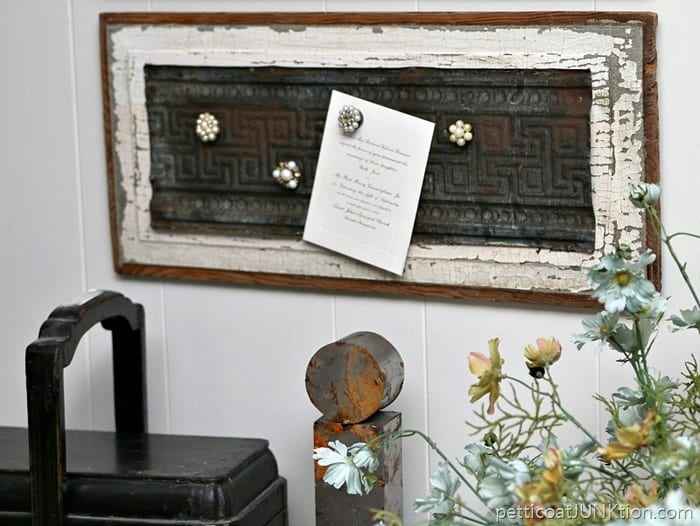 DIY Vintage Magnets
I think these vintage earring magnets are my favorite of all the DIY magnets I've put together. I really like them and they are perfect for the metal magnet board I made a while ago.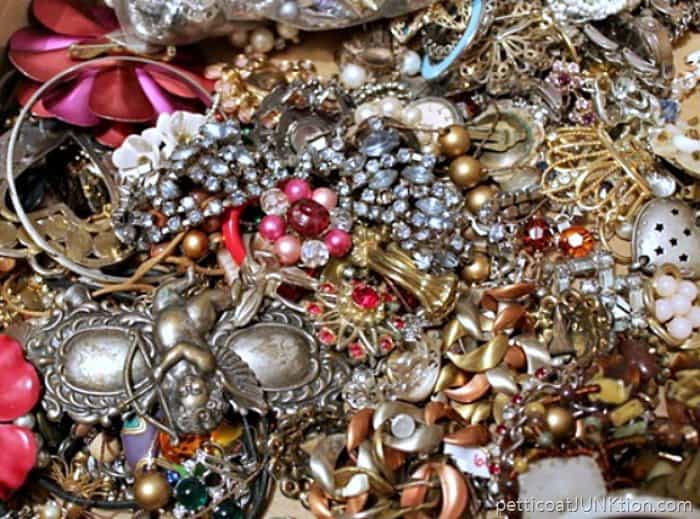 I have several jars full of junk jewelry. There are bits and pieces and odds and ends and even some pieces in perfect condition. I dug through my stash of reclaimed bling to find a few pretty pieces…..soon to become magnets.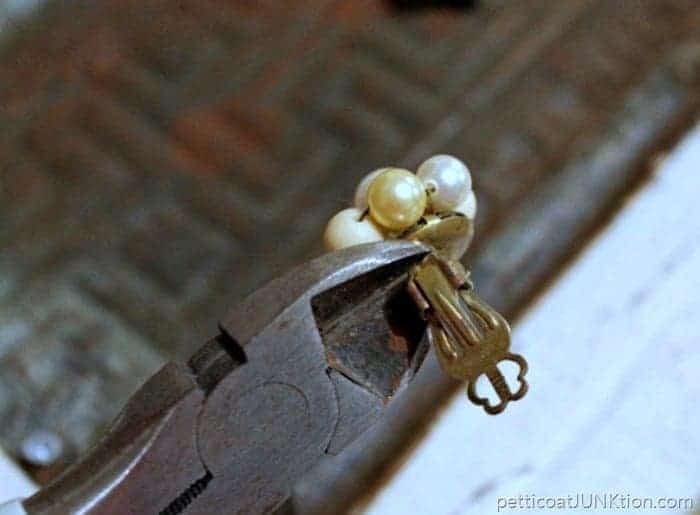 I found several earrings and clipped the thingy off of the back using wire cutters.I hesitated to ruin the earrings but they weren't doing any good just sitting in a jar. They needed a showcase.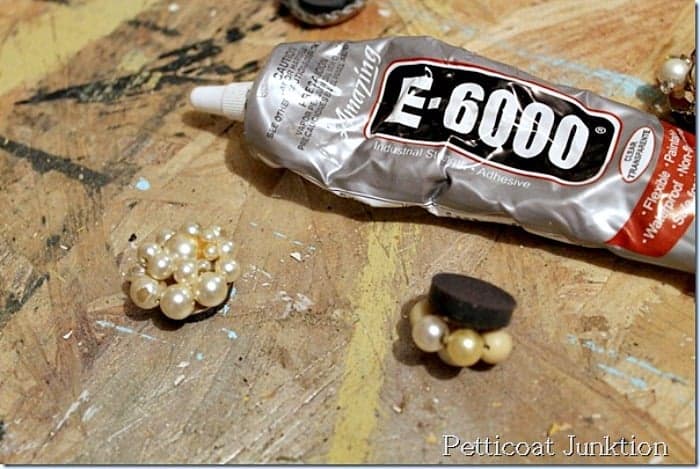 E-6000 is my favorite glue when working with jewelry. I used it to adhere the earrings to the strong magnets. The magnets are the thick kind. Don't buy those little thin pad magnets. They aren't strong enough. I speak from experience. Don't waste your money.
products in this post:
This diy only takes a few minutes. Once the glue is dry your ready to put the unique vintage magnets in a gift bag or box......or keep them for yourself.
I made these vintage key and furniture hardware magnets earlier this year. I like them too.....it's hard to pick a favorite.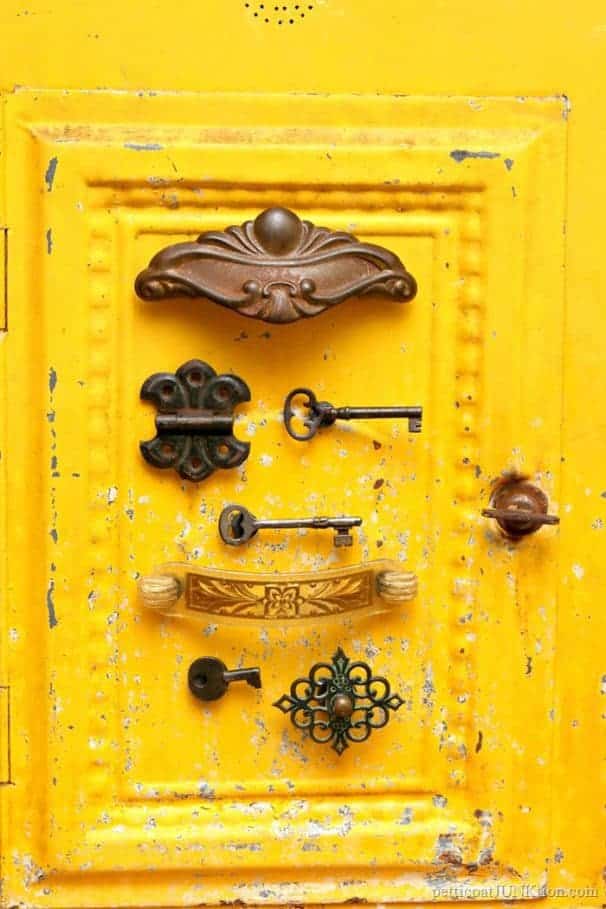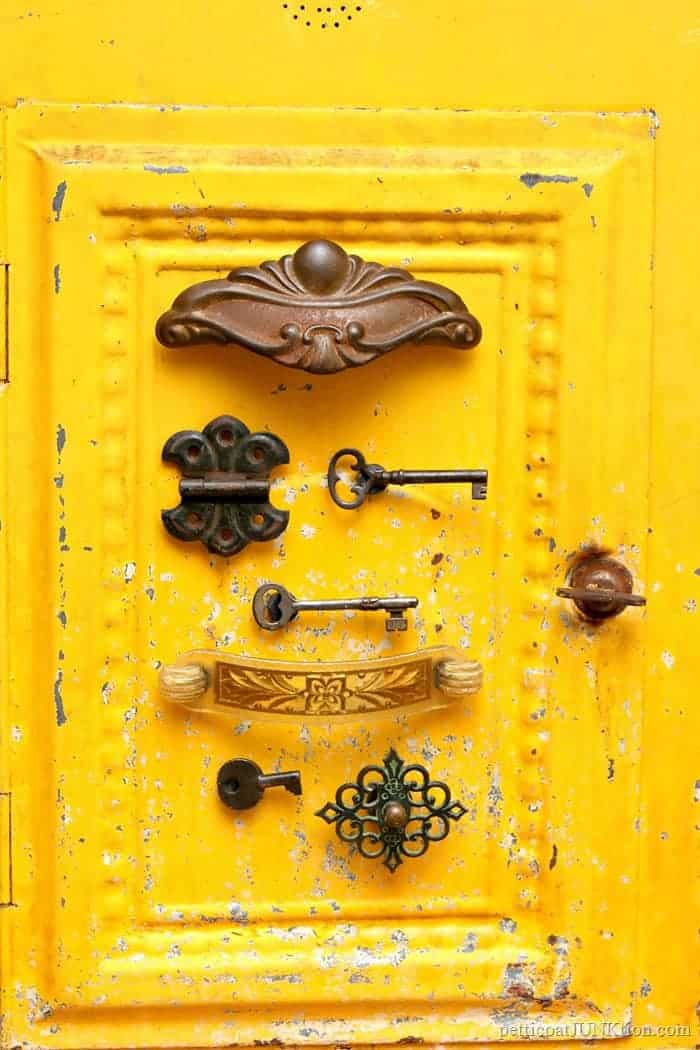 Again, all you have to do is pick a piece for your magnet and glue it to the magnet. Easy peasy.
More magnets using various pieces of jewelry.....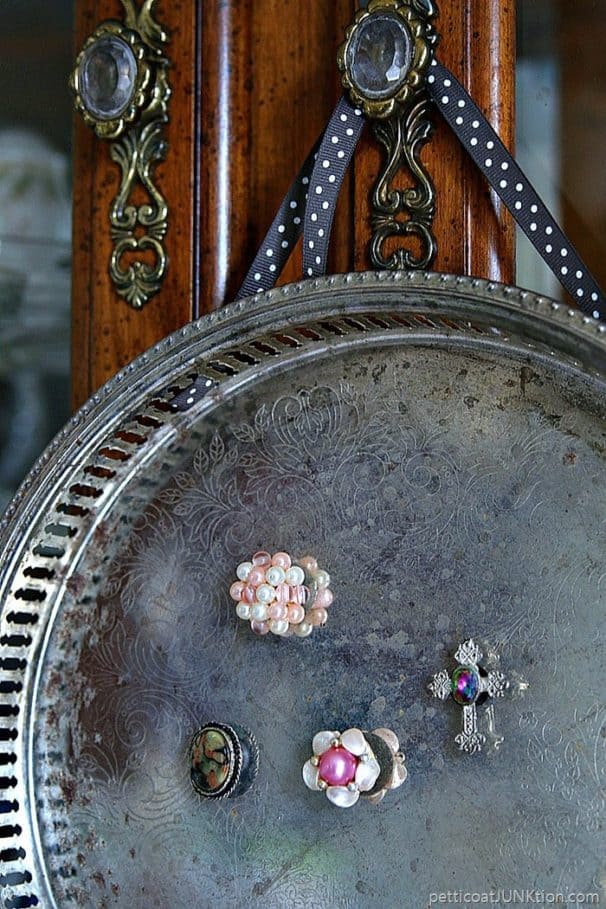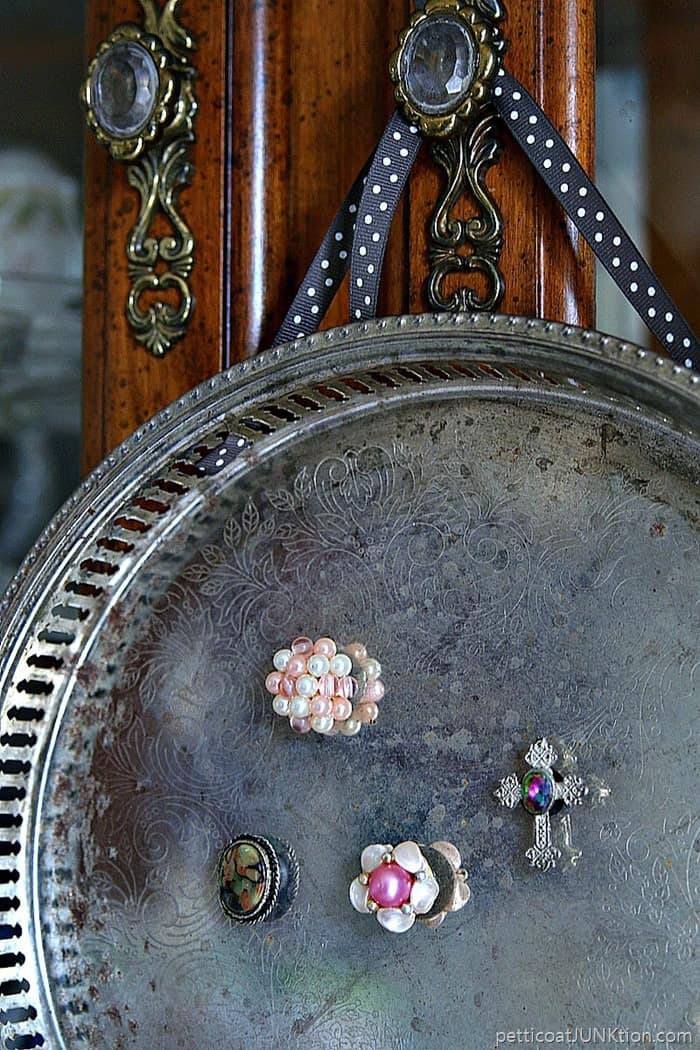 Jewelry Magnets
These aren't vintage magnets but they're cute. Just goes to show you can use anything to make a magnet.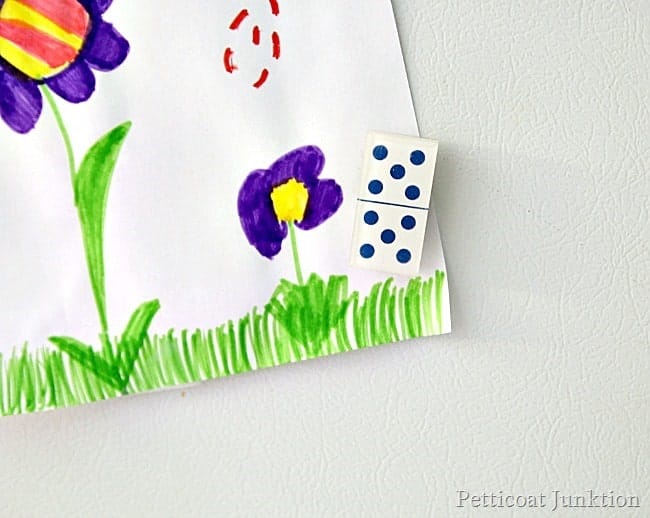 Domino Magnets
Next I'll show you how I made my decorative magnet wall decor.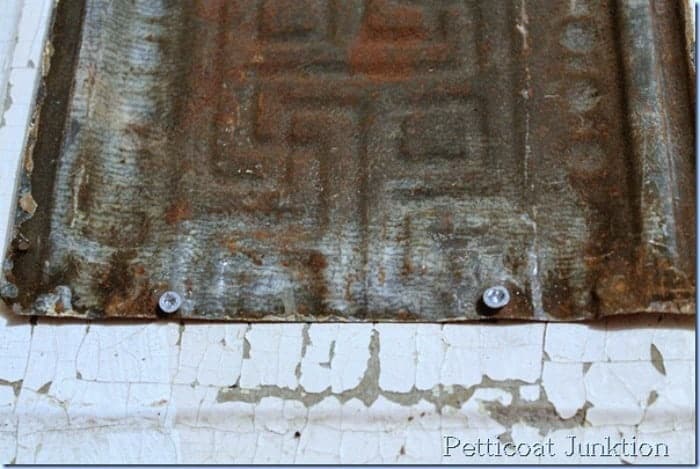 I found a chippy white panel from a reclaimed door and this rusty tin in my pile of stuff. I got the panel at My Favorite Junk Shop and the tin at the Nashville Flea Market. I cut the tin to size using tin snips.
I attached the tin to the board using really tiny screws. I applied one saw tooth hanger to the middle top back of the board and put wall protectors on each corner. My favorite Howard's Wax in neutral protects the rusty metal and chippy paint and gives it a little sheen. That's all it was too it.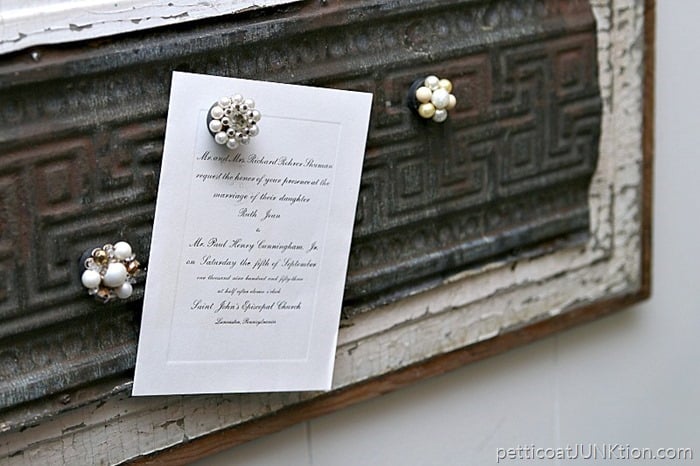 The pretty magnets made from vintage earrings are perfect on this magnet board.
The paper on the board is a wedding announcement from 1953. It was in a bunch of cards I ordered from Ebay. I love things like this. The magnet board is a great way to store necklaces. I just loop the necklaces over the earring magnets.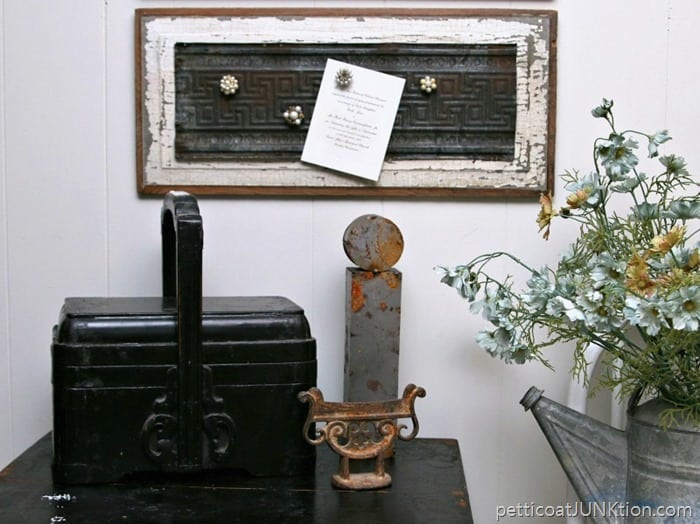 What to you think of the vintage magnets? Do you make gifts for your family and friends or do you buy something already made?
Here is another great gift idea.....or just something for yourself.....Colorful Confetti Coasters.
You could faux marble a plant pot or anything! Watch my video below. This is such a fun project!
Faux Marbling Technique Made Easy
Leave a note. I read all of them. I have a colorful furniture project for Thursday, a Christmas tree project for tomorrow and maybe you will get to see the Teacup Christmas Ornaments I made on Friday! As always, thanks for being here friends, Kathy