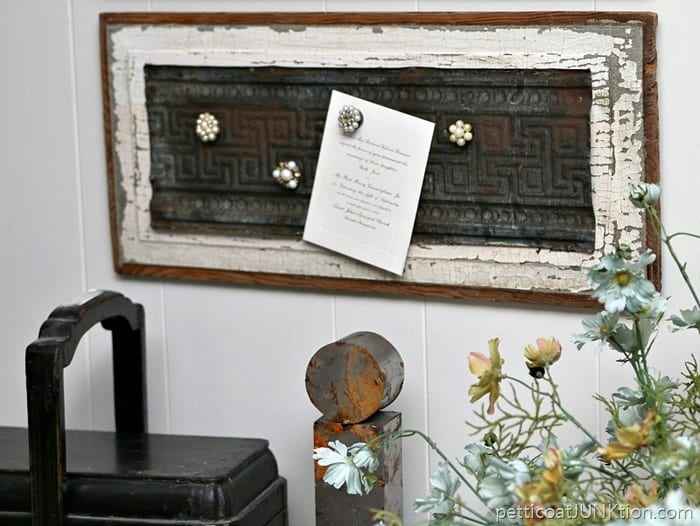 Vintage Earring Magnets
Rustic Magnet Board Wall Decor
I made this project 3 years ago. I couldn't bring myself to sell the magnet board and vintage earring magnets. I really like them. I've had the board on display in the open china hutch in our den. I decided to hang it on the kitchen wall yesterday and take photos so I could share it with you guys again. You might have missed it the first time. Plus the photos from the first post are horrible. Just the truth folks, just the truth.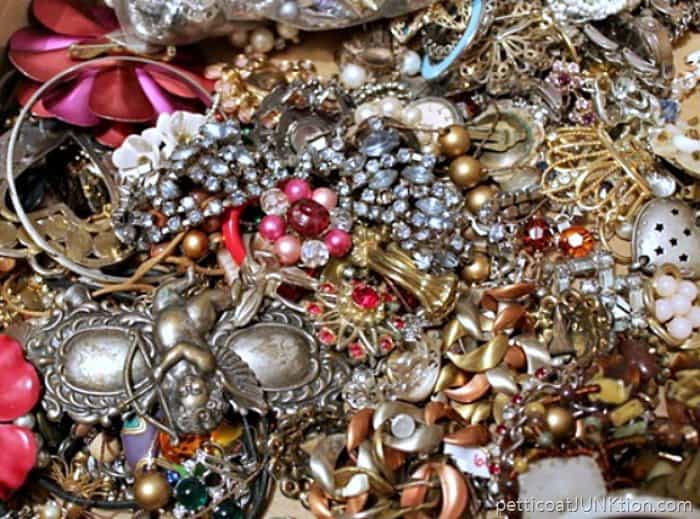 I dug through my stash of reclaimed bling to find  a few pretty pieces…..soon to become magnets. I have several large jars of junk jewelry.

MY LATEST VIDEOS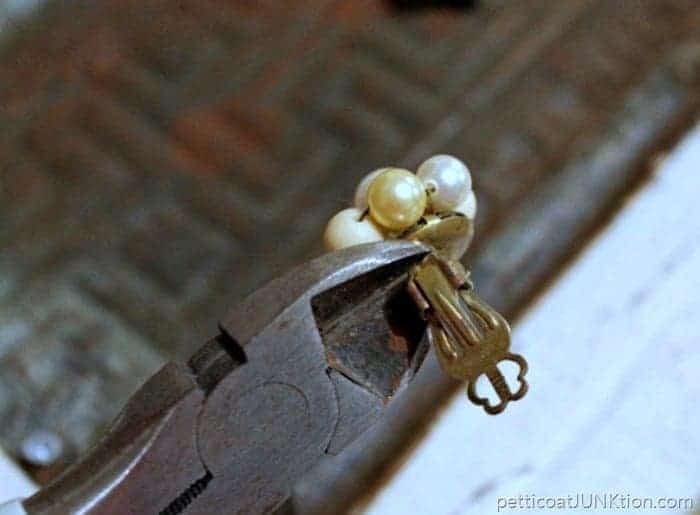 I found several earrings and clipped the thingy off of the back using wire cutters.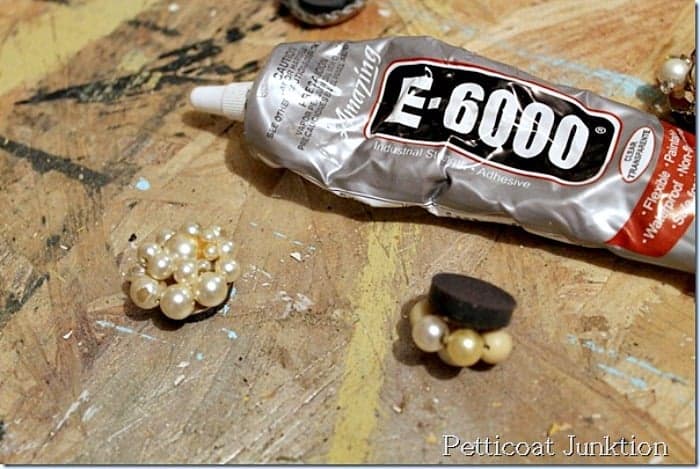 E-6000 is my favorite glue when working with jewelry. I used it to adhere the  earrings to the strong magnets. The magnets are the thick kind. Don't buy those little thin pad magnets. They aren't strong enough. I speak from experience. Don't waste your money.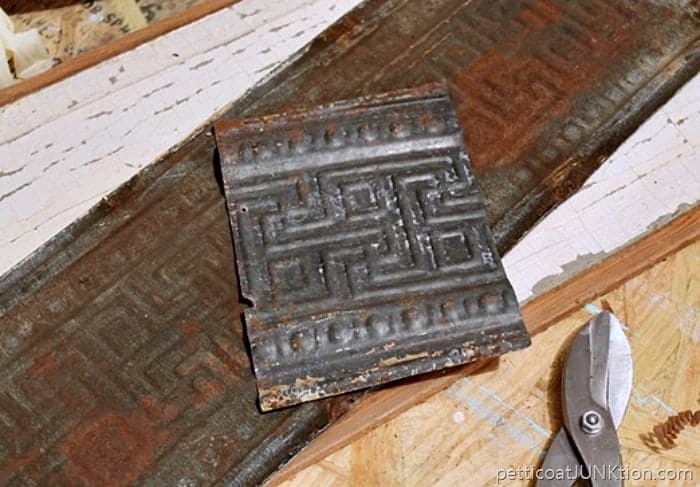 I found a chippy white panel from a reclaimed door and this rusty tin in my pile of stuff. I got the panel at My Favorite Junk Shop and the tin at the Nashville Flea Market. I cut the tin to size using tin snips.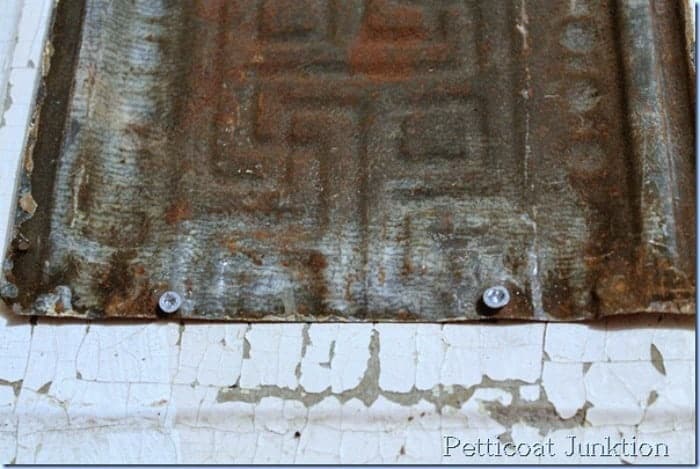 I attached the tin to the board using really tiny screws. I applied one saw tooth hanger to the middle top back of the board and put wall protectors on each corner. My favorite Howard's Wax in neutral protects the rusty metal and chippy paint and gives it a little sheen.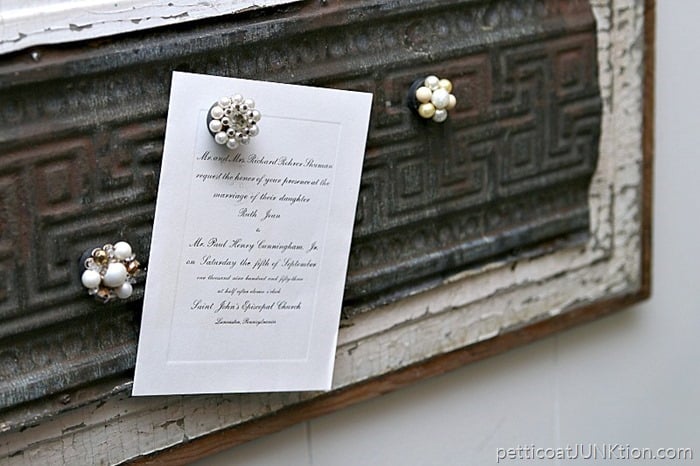 The paper on the board is a wedding announcement from 1953. It was in a bunch of cards I ordered from Ebay. I love things like this. The magnet board is a great way to  store necklaces. I just loop the necklaces over the earring magnets.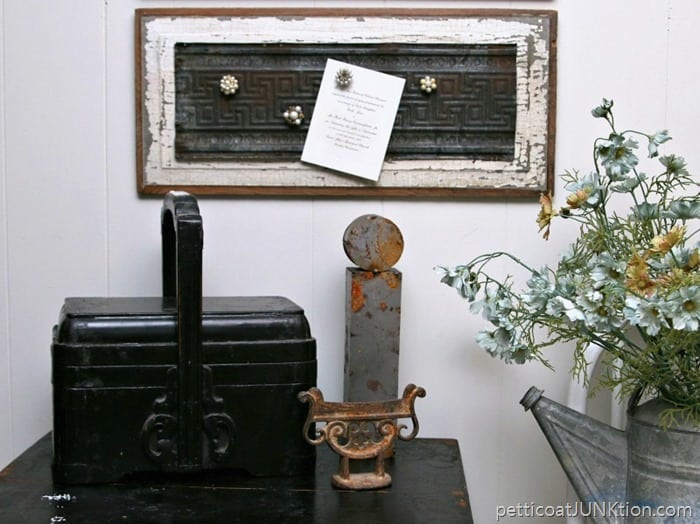 I'm still not ready to sell the magnet board or the magnets. They're keepers!
You might like to see my reclaimed necklace hanger project too. Just click here.. DIY Necklace Hanger.
Have a great weekend!
products in this post: