Say I Love You With Reclaimed Junk
Okay, let's talk reclaimed junk. It doesn't necessarily have to be old or vintage or junky. To me reclaimed means anything found that can be reused. That means just about anything qualifies as reclaimed.
I have tons of what I call reclaimed projects meaning I made them from junk I found. Today I'm sharing the "love" projects. I made several over the years and they are really cool. I look at these and wonder where my creativity has gone to. I don't seem to have the touch these days.
Time to see how to say I love you with reclaimed junk….click the pink text links to view the full project tutorial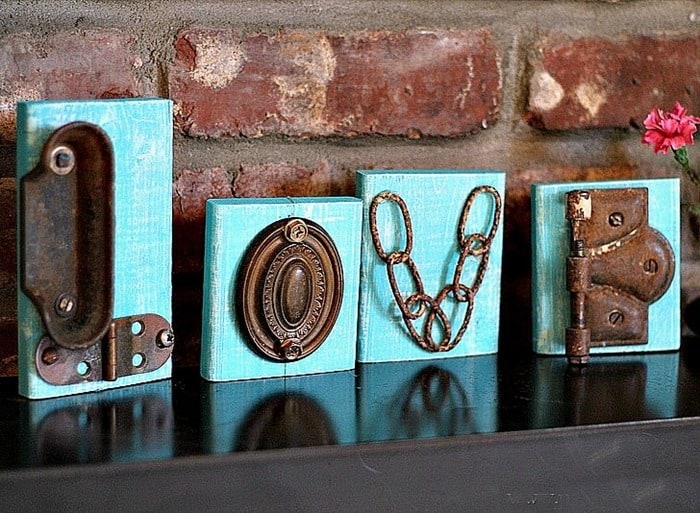 The first project was a whole lot of fun. I painted unfinished wood reclaimed from a construction site (always keep an eye out for good stuff) with turquoise paint then did a bit of dry brush white paint over the turquoise. Next I went through my junk stash to fine "Love Letters". The ones I found are perfect.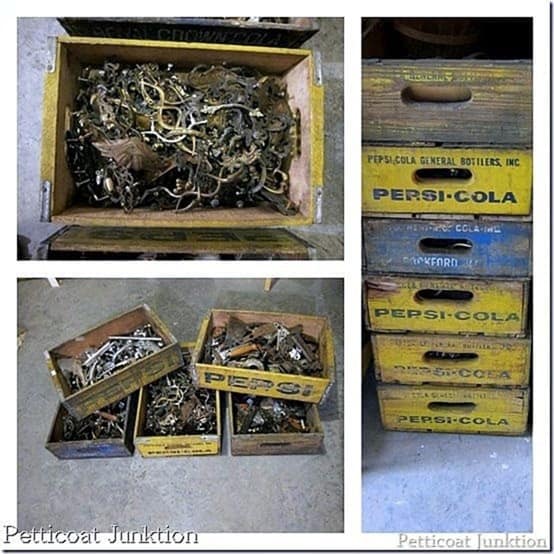 I thought I would share a photo of my junk stash. Not all of it but a big part.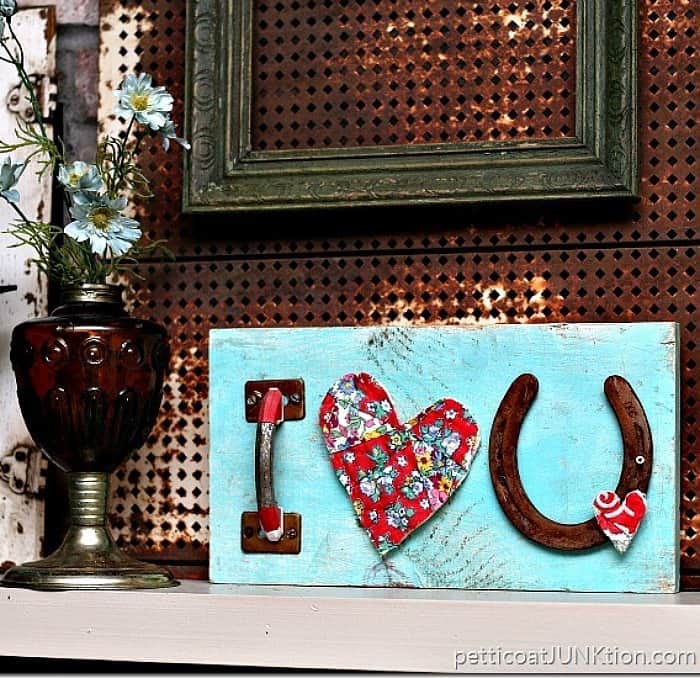 The quilt heart with the rusty horseshoe "I Heart U" sign is a favorite project. I think because of the colors and the textures. Red is one of my fav colors and it makes a good showing here.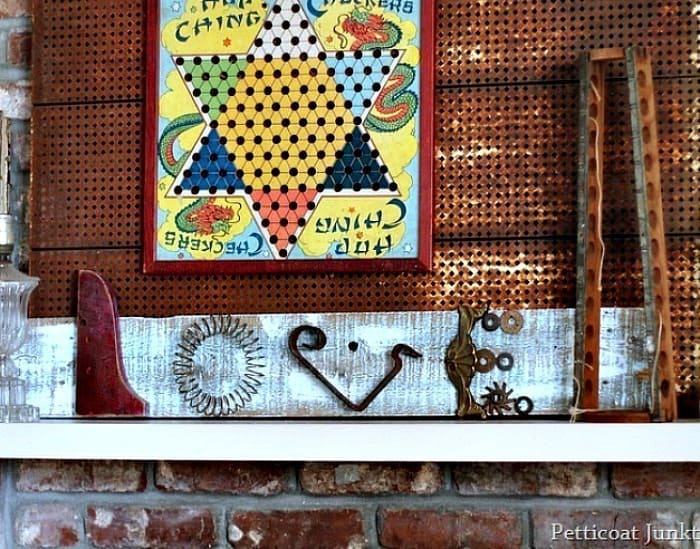 This piece I call "Assemblage Art". The sign was big and the E was my favorite part. I made it using a vintage furniture pull and washers.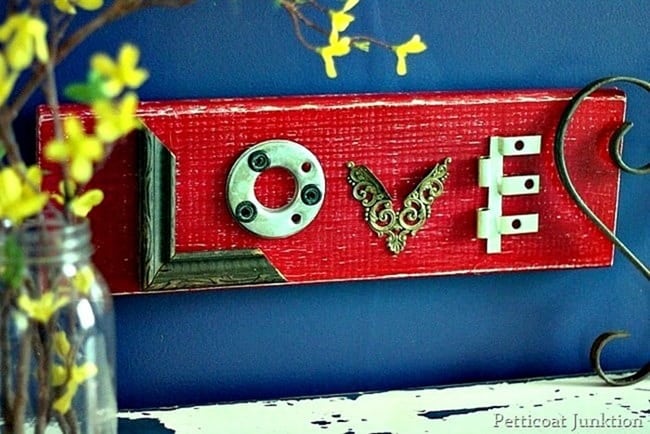 Petticoat Junktion is a participant in the Amazon Services LLC Associates Program. As an Amazon Associate I earn from qualifying purchases.
More red love. The wood molding L is perfect.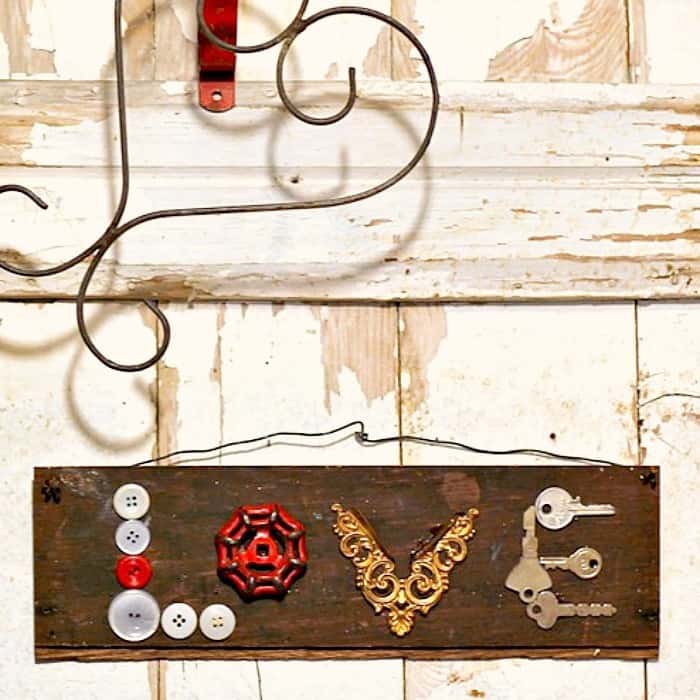 You should have buttons in your junk stash. They're perfect for just about any craft project. I also keep a big stash of faucet handles. I've used faucet handles as drawer pulls! The keys worked great to make the E in this love sign.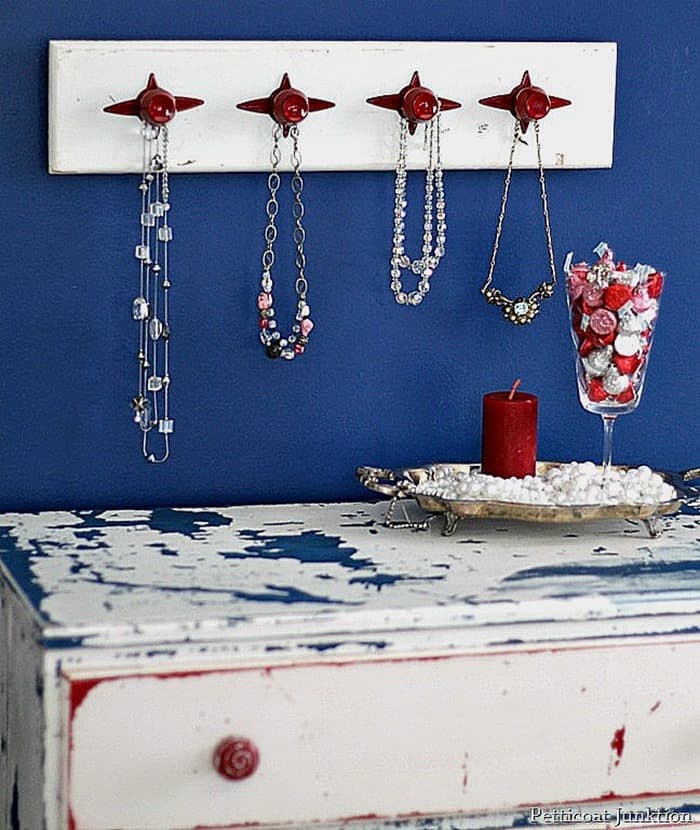 You can also say I love you with a handmade jewelry organizer. I found the cool drawer pulls at a local flea market. They were in my stash forever before I found a use for them. The pulls were originally brass colored and I think they may have come off of an appliance?? Not sure. I spray painted them cherry red and attached them to a piece of 1×4 board.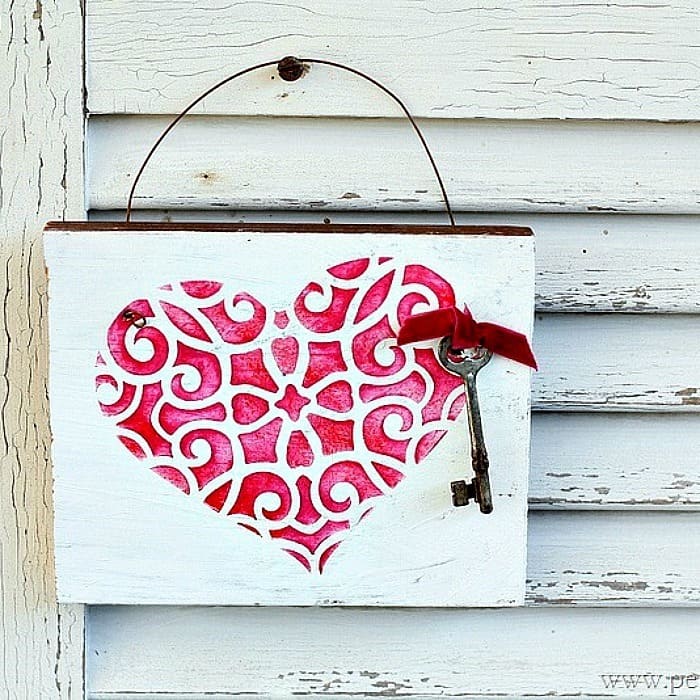 You guys know I love stencils because I'm not a decorative painter. Can't even draw a stick figure. The pretty stenciled heart got accessorized with an antique key.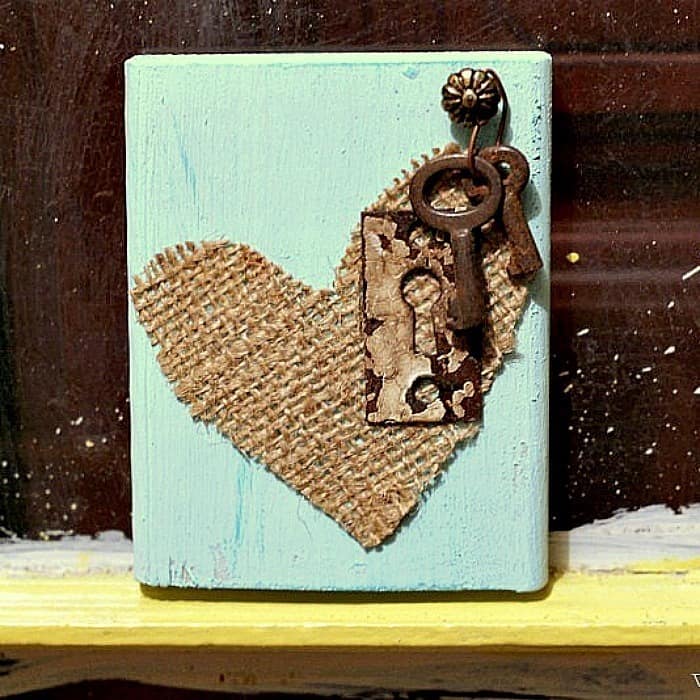 Do you guys think burlap home décor is as popular as it was a few years ago? I haven't seen a lot of it being used lately. I made the burlap heart block a few years ago. Now without the keys and escutcheon plate it would just be a burlap heart….now it's special.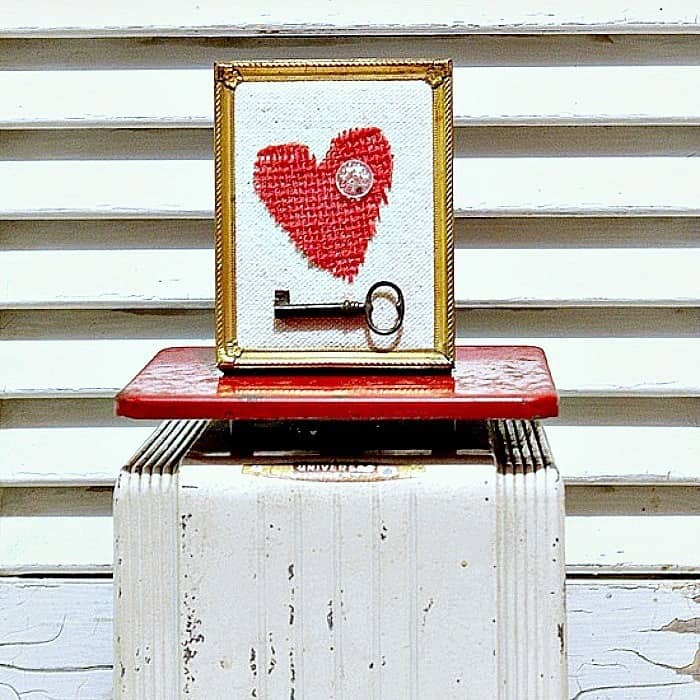 One more burlap heart with key. This heart is red and the key……..key to my heart.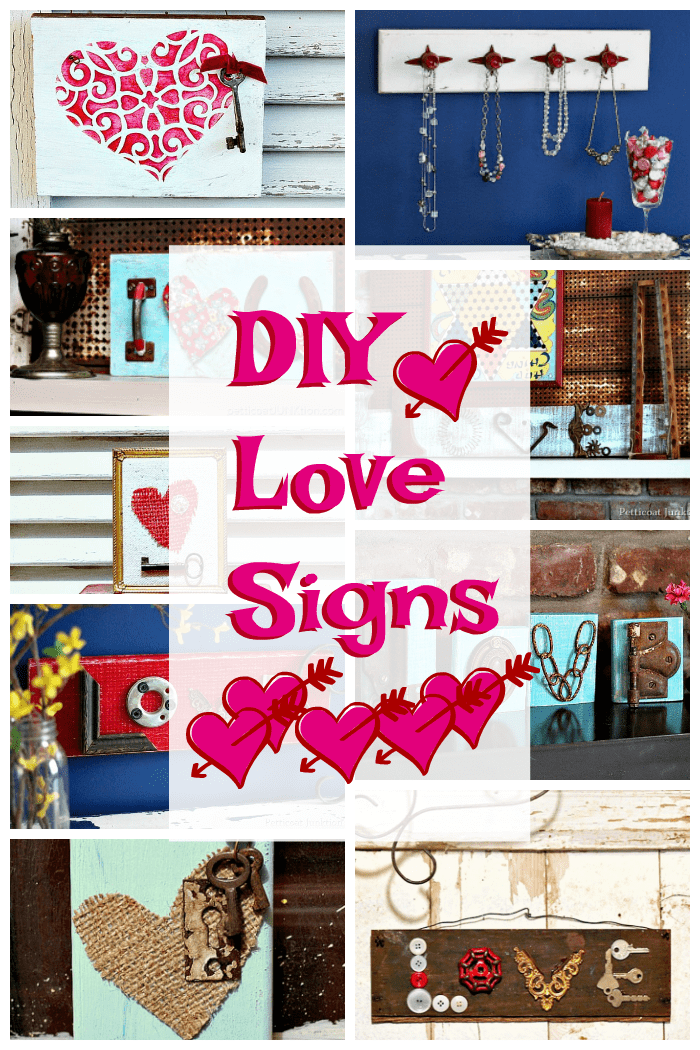 Say I Love You With Reclaimed Junk
What about these ideas? You can find things around your house that would be perfect for a love project for Valentine's Day. I guarantee it. Go ahead…..look in the junk drawer.
Which was your favorite project? Leave a note, I read every one. I'll see you next week. Thanks for being here, Kathy