Valentine Love Sign
I never did get my workshop organized I started…but I always get sidetracked. I'll pick up something to put it away and think…hum, I could make …blah, blah, blah, with this. Then that's the end of my organizing efforts.
It's so much easier to make crafts and put things together when my work tables aren't two feet deep in junk. So with all that being said, I made this Red Valentine Love Sign on the floor, the very edge of the work table, and on top of my furniture projects.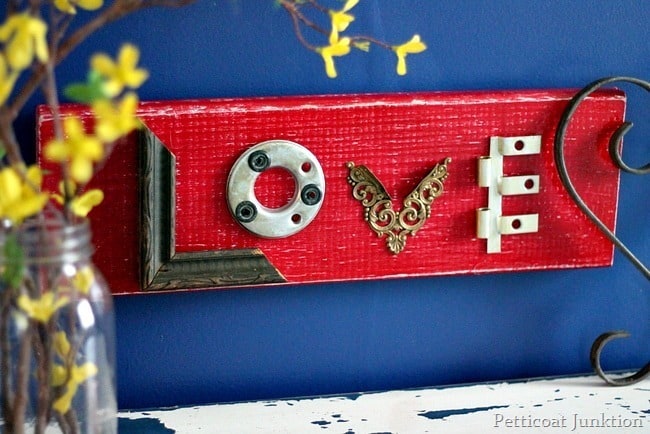 crafted from reclaimed items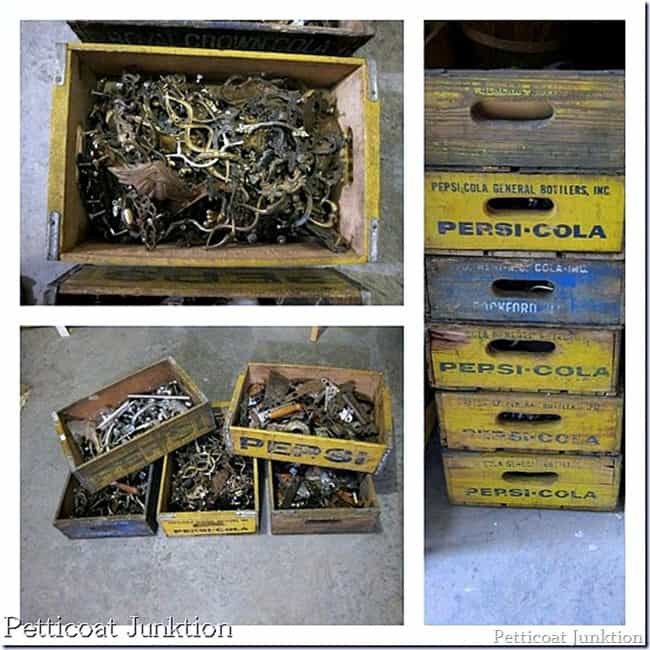 You guys know I am always junk shopping and I have a pretty good stash of junk…good junk. The photo above shows a small part of my hardware, drawer pull, rusty tool, etc. stash. I enjoy putting the pieces together to form unique signs or décor of some kind.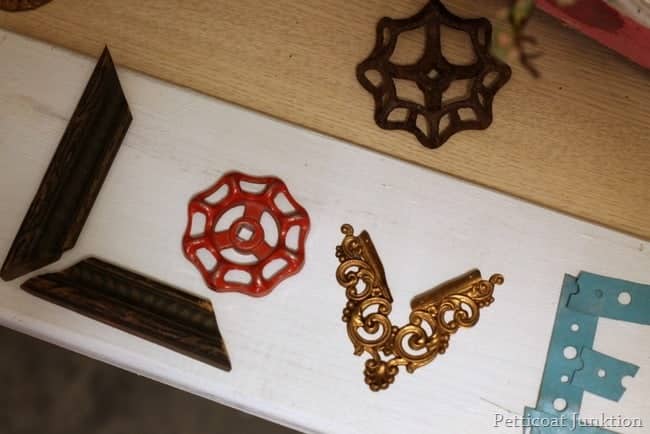 It usually takes me hours and hours to put one little thing together. I can't just grab a few things and put them together and it works the first time. I'm not that good.
For this project I took a board from my wood pile and painted it white. Then I tried to put some things together. I finally decided to paint the board red and look for some more junk goodies. It's the E's that are really hard to get just right. At least for me.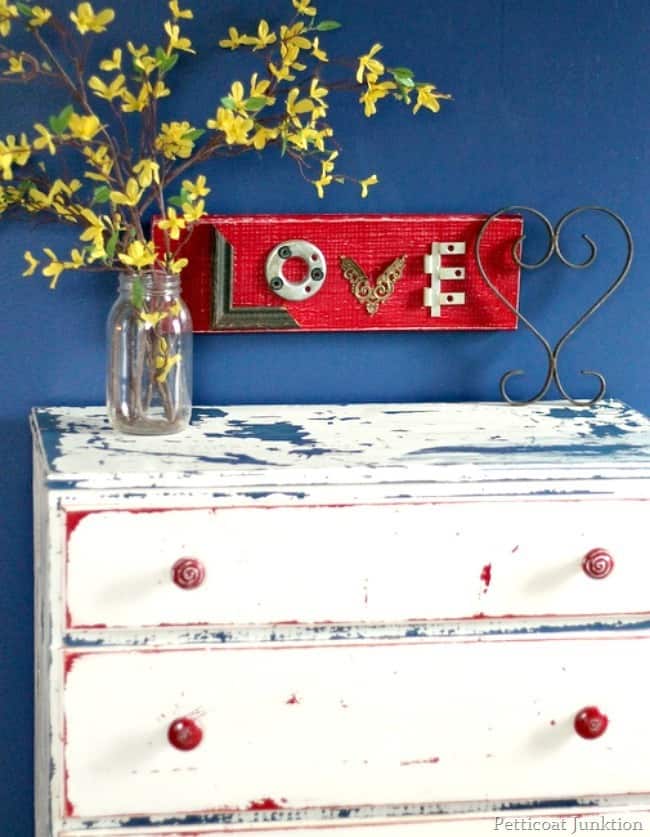 After I painted the board red I distressed it just a little so the white paint would show. I used E6000 to adhere the hardware to the board. Love that stuff!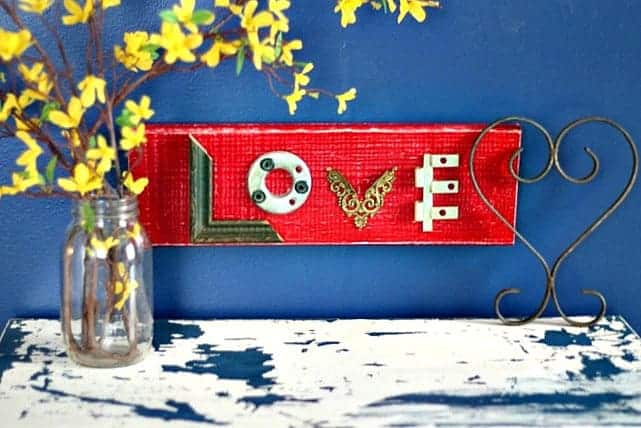 I finally went through some bins where the hubby has stuff stored and found a door thingie. I got him to take it apart for me and I had my E. The other half of the door thingie is an E too….so I have an extra!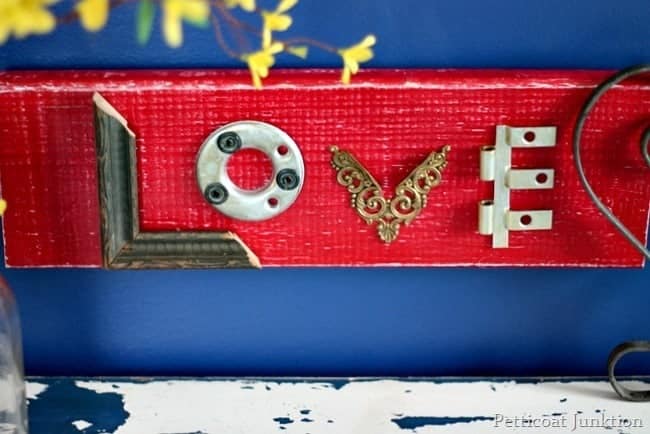 So, what do you think of the "letters"? Do they work for you. I think I did a pretty good job of putting the  "love" sign together.