You can make a fun, whimsical, XOXO Hugs and Kisses sign with things you have around the house. Try using colorful tape, even black electrical tape, along with buttons, washers….anything round…..and create a Valentines Day XOXO sign for grandkids, kids, sweethearts, or just for you.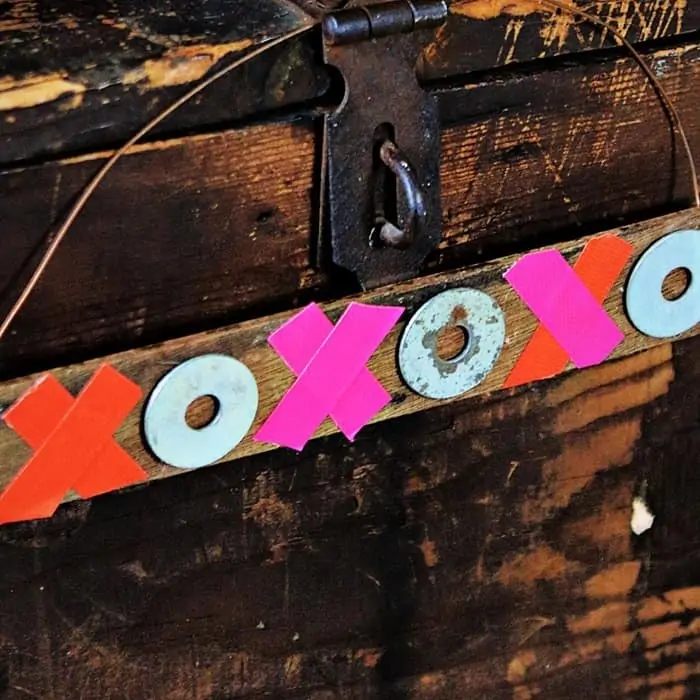 I made my little XOXO sign using sticky tape, metal washers, and reclaimed wood.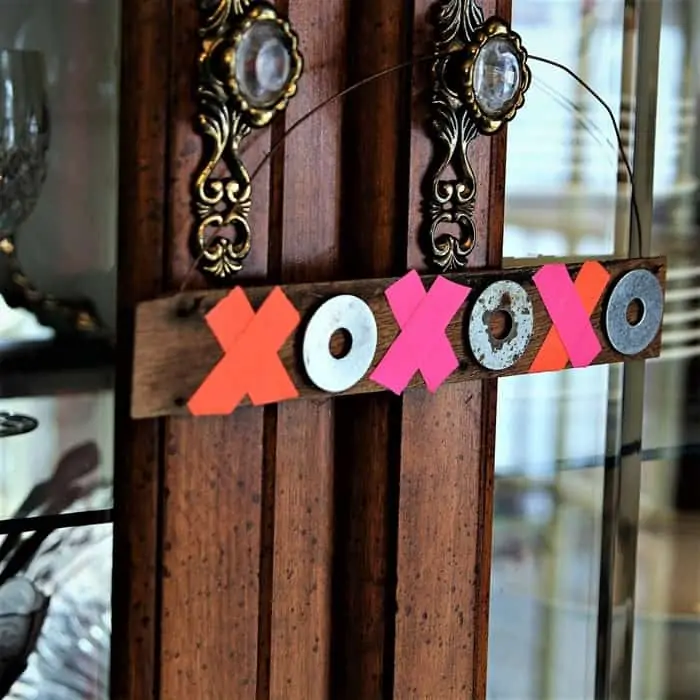 I started out with a pile of stuff from my junk stash not knowing what I might work with. I dig around just looking for items with project potential.
These tapes were hanging on the pegboard in the shop. I don't know where the colorful tapes come from but you guys know me, I like them. I always like the black electrical tape for projects but that didn't work out this time.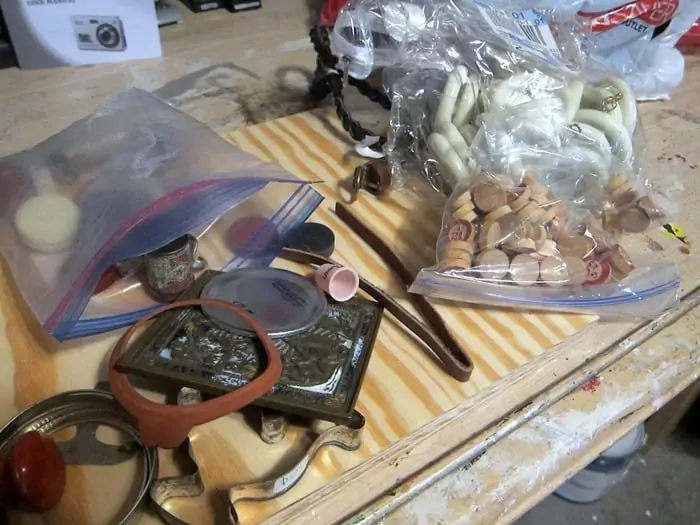 My little bags contain checkers, bingo chips, curtain rings, jar lids, and all kinds of junk goodness. I ended up not using those in this diy project either.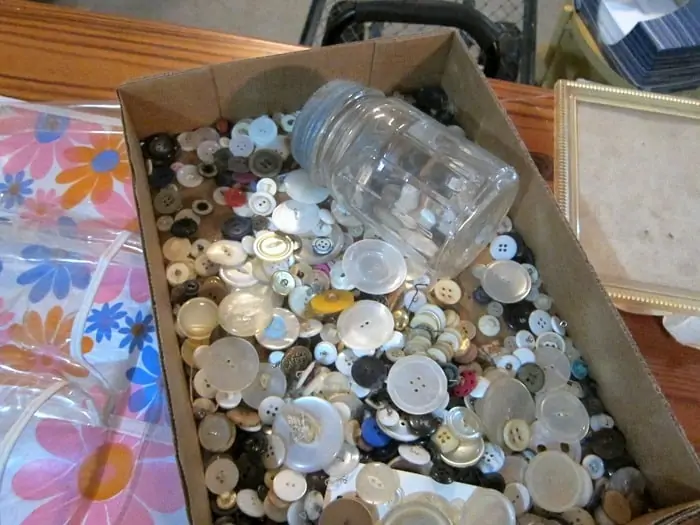 And what about all these buttons. I have a ton and I didn't use any of them in this project either.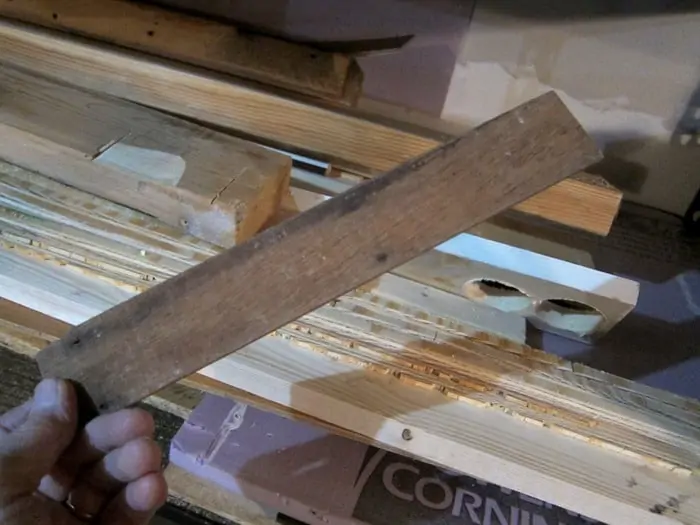 I found a small piece of reclaimed wood in my wood pile for the XOXO backdrop.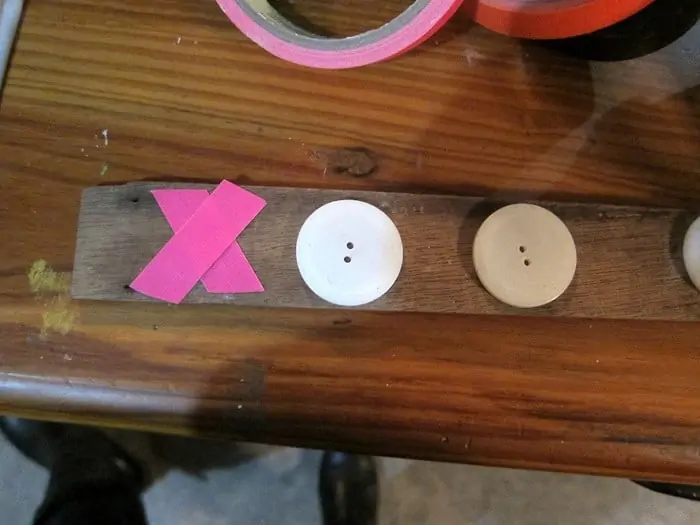 I started putting the project together and found that the white buttons were too plain so I moved on to a different plan.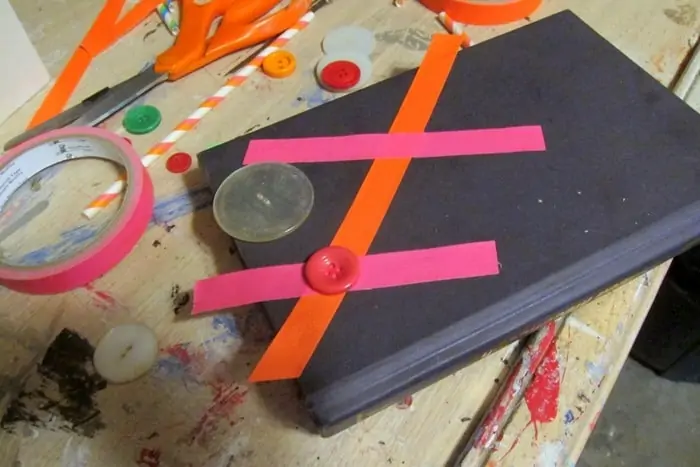 The tape and buttons on the hardback book didn't work either. I did like the bold pink (or fuchsia) and orange tapes together. Notice the orange and white stray in the photo above. I had some green straws too. I cut the straws in to short pieces and tried making X's out of them. No to that plan too.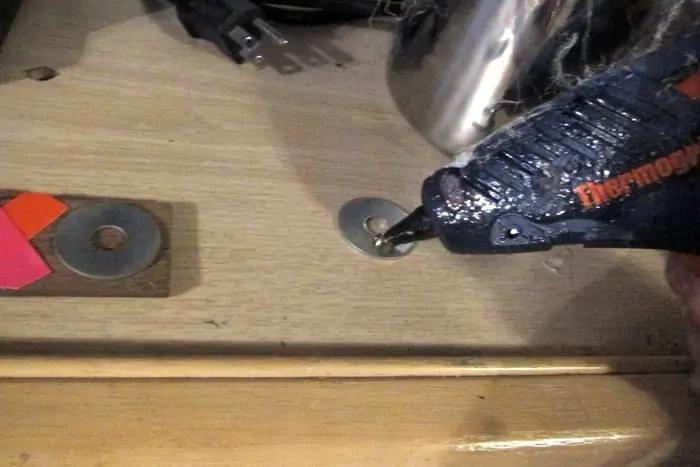 I finally went through my drawer of salvaged screws and metal pieces and found a few metal washers to work with. So I used my sad glue gun to adhere the washers to the wood and I made X's with the tape.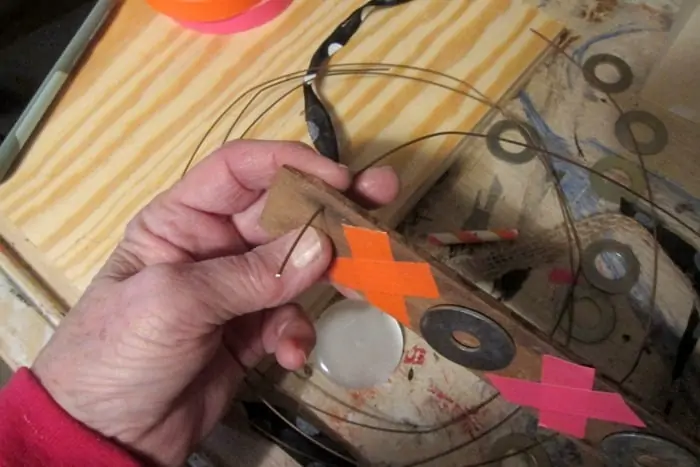 One end of the reclaimed wood already had a couple of holes and I threaded a piece of thin wire into the hole to make a hanger.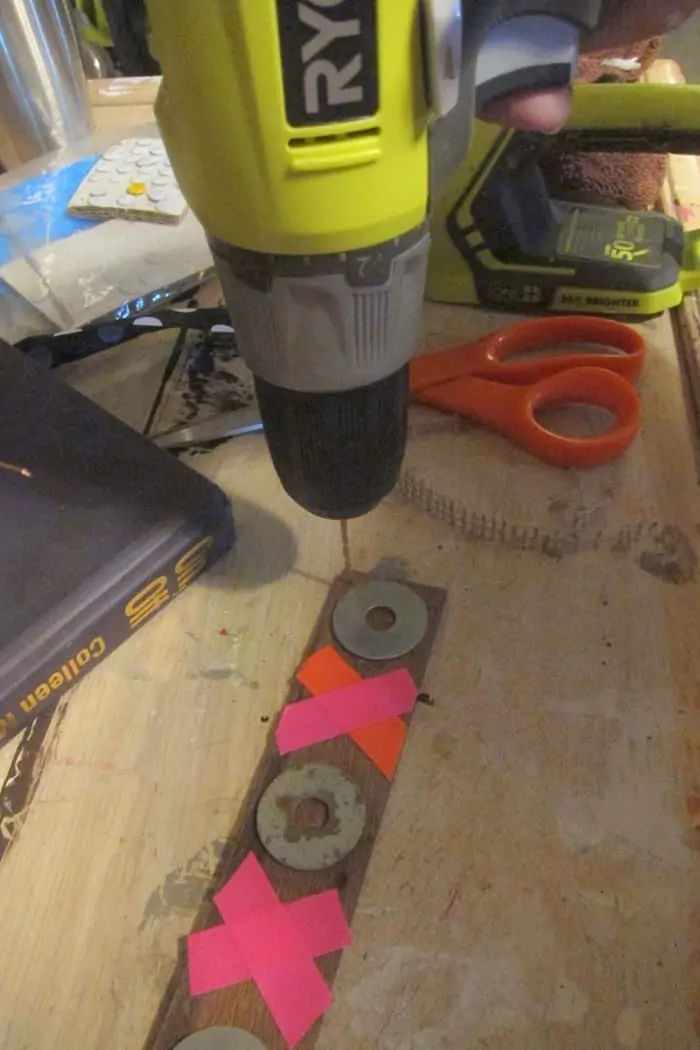 I used my favorite Ryobi drill to make a small hole in the opposite end.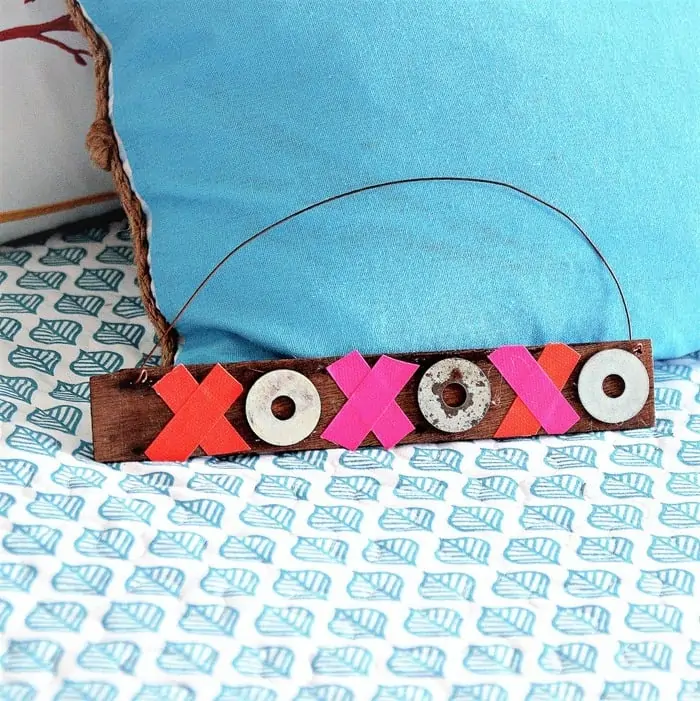 And…..Ta-Dah! Are you smiling? I am. We don't always have to get complicated with our projects. And remember the stash of stuff I showed you earlier? There are all kinds of items you could use to make a similar sign.
You don't even need any tools. The little sign is so light you could hot glue ribbon to the back of the wood sign to use as a hanger instead of the wire. And….you don't even need hot glue. Regular glue would work just fine.
I mentioned earlier how I liked working with black electrical tape. You can find a few of my projects using electrical tape here.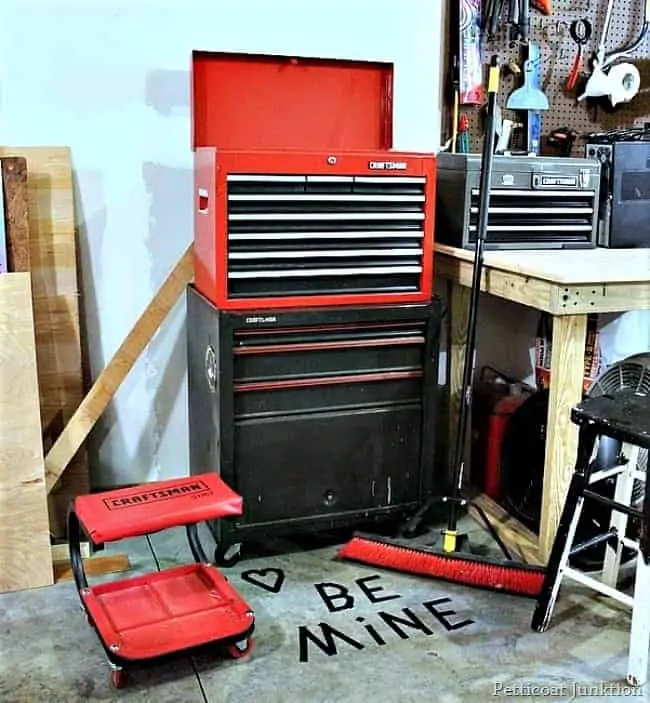 The project I think back to the most is when I used black electrical tape to write a Valentine love note to the JTS on the concrete floor of the workshop. That tape stayed there for a long time.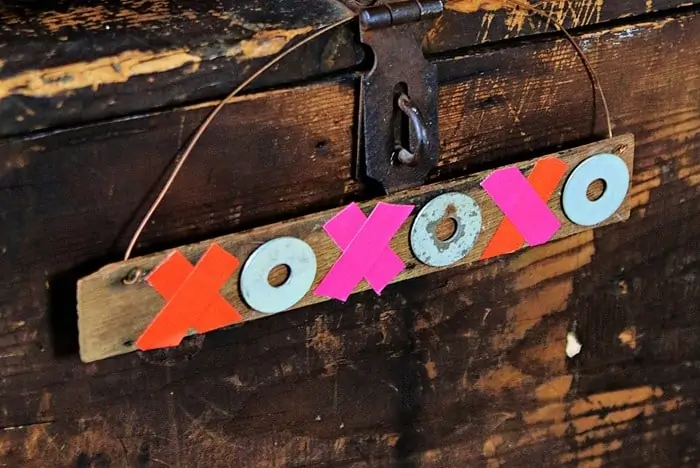 Maybe you could help your grandkids make a Valentines project. They could use this idea and make a card for their parents. The tape and washers….or buttons, are lightweight enough to glue to cardstock or heavy construction paper.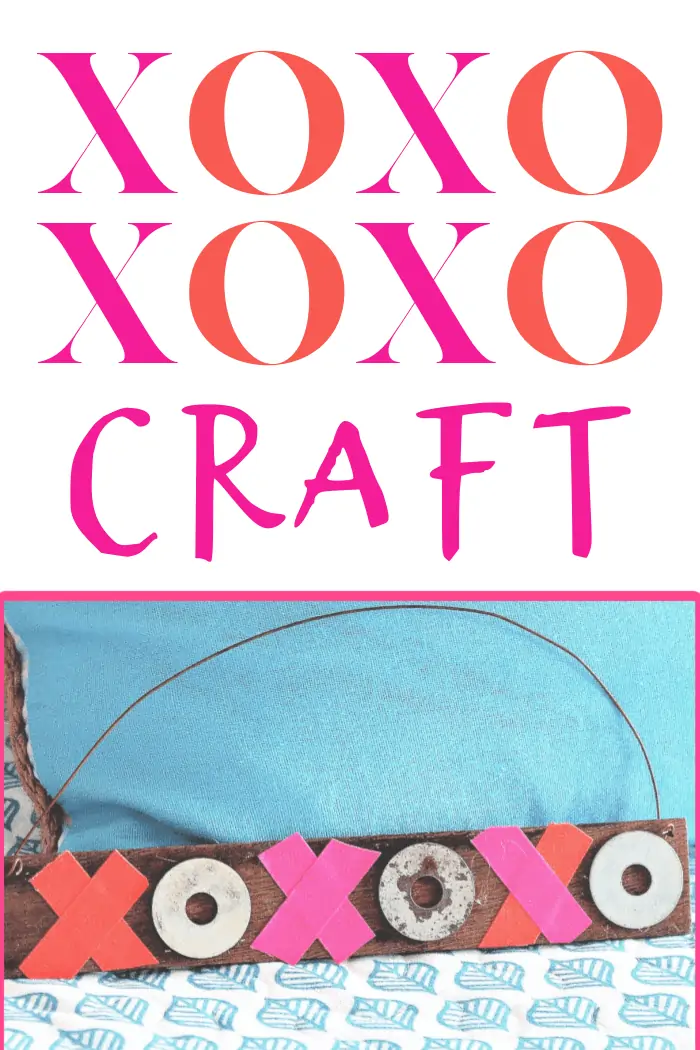 Make XOXO Hugs And Kisses
This Thursday is Furniture Fixer Upper Day and I have a good one for you. I can't wait to see what my friends worked with this month. I look forward to Furniture Fixer Upper Day as much as you guys do.
Leave a note about the project if you have time and as always, thanks for being here, Kathy
Author: Kathy Owen (Petticoat Junktion)
Kathy is the founder of PetticoatJunktion.com, a home décor blog focused on repurposing and upcycling furniture, old hardware, rusty stuff, and thrifty finds into unique home décor. Kathy's projects have been featured on the Home Depot Blog, Plaid Crafts, Behr Designer Series, and in numerous magazines. Read more about Kathy here.