I know some of you have been waiting for the Millionaire Pie ( with pecans and whipped topping) story, the one I started telling a few weeks ago. You might remember all the cooking mishaps I had while cooking for my parents in Arkansas. You can always go back and read about them here...Cooking Stories.
Anyway, the Millionaire Pie is yummy. I don't make desserts at home except for birthday cakes. If I did make desserts regularly they would be the refrigerated kind. I guess "cool" desserts are my favorite and the Millionaire Pie is cool!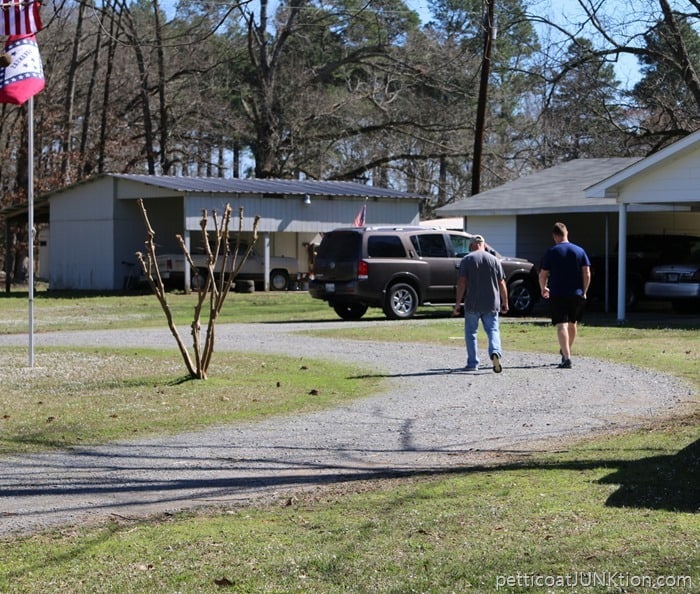 I'm going to give you the recipe first then tell you why the pie took me two days to make and how one pie turned into two.
Millionaire Pie
Preparation time: 15 min.
Ingredients:
1 14 ounce can sweetened condensed milk
½ cup Lemon Juice
1 8 ounce can crushed pineapple (drained)
½ cup chopped pecans
1 16 ounce container frozen whipped topping, thawed (I used Cool Whip)
2 9" prepared graham cracker pie crusts
In a large mixing bowl whisk together first four ingredients. Fold in whipped topping and pour into pie crusts. Chill before serving.
Print Millionaire Pie recipe here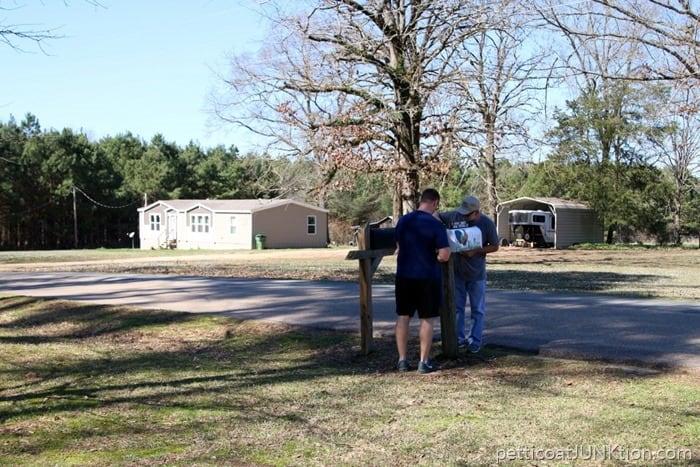 My Dad has always loved desserts and Mom has a fondness for sweets since developing Alzheimer's. I make them lots of sweet things when I visit. It's not helping my weight any but they love it.....and I do too.
There were graham cracker pie crusts in the kitchen cabinets and I decided on a Millionaire Pie. I remember my aunts making the pie for family get-togethers. There are a lot of recipes online and I found one that looked about right. I checked the cabinet and refrigerator for ingredients and had everything except the lemon juice.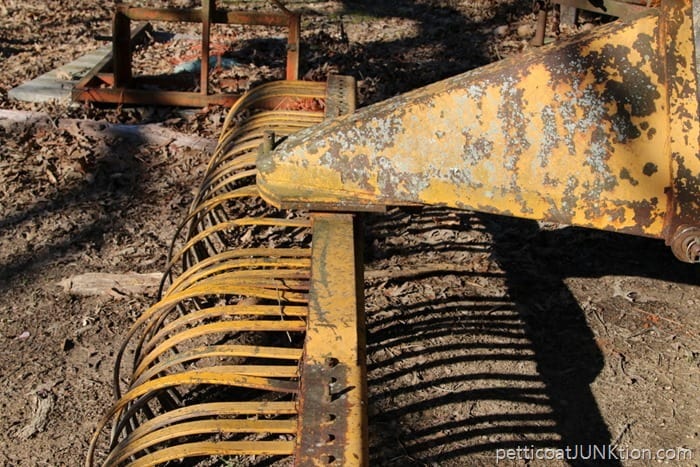 On the next grocery buying trip I picked up the lemon juice and started on the pie when I got home. I mixed together the first four ingredients like the recipe said then went to get the Cool Whip. Dad always keeps whipped topping on hand and there were two containers in the frig. I opened the first container and it was half full. I opened the second container and it was full……of fresh pineapple chunks.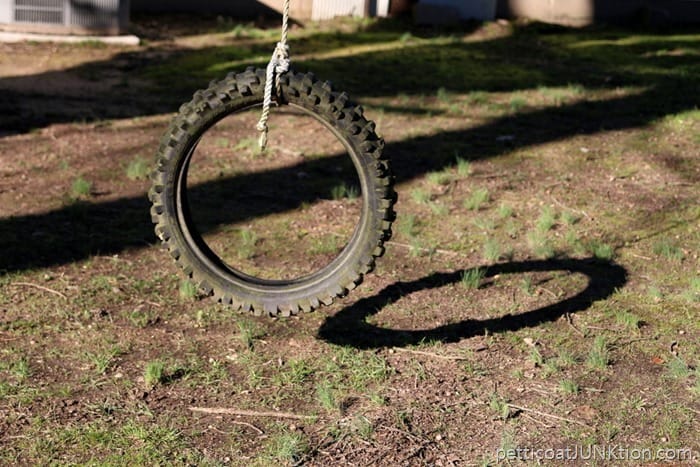 As usual when in Arkansas and cooking I went into a tailspin. Dad said he thought he had more topping in the freezer, and he did. It was frozen solid and the carton said to thaw for 6 hours in the refrigerator. I think I've told you I have no patience. I googled how to thaw whipped topping in a hurry. I set the container in a bowl of cold water.
I checked it ever so often and stirred it occasionally. Every time I opened the container top the topping had shrunk in size…..and it was creamy instead of fluffy. Just to clarify, don't know if it makes a difference, the topping was a store brand…not Cool Whip.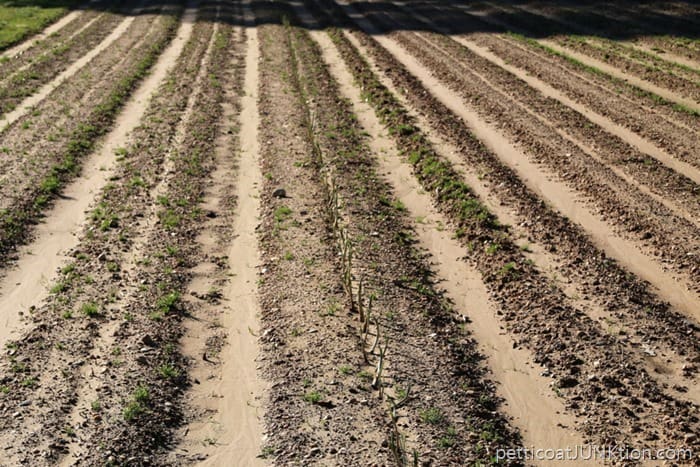 At this point I decided to put the bowl of pie mixture (first four ingredients) in the refrigerator and go to the store the next day to buy Cool Whip.My parents live about 15 minutes from the closest market and you don't just run up the street to the grocery store.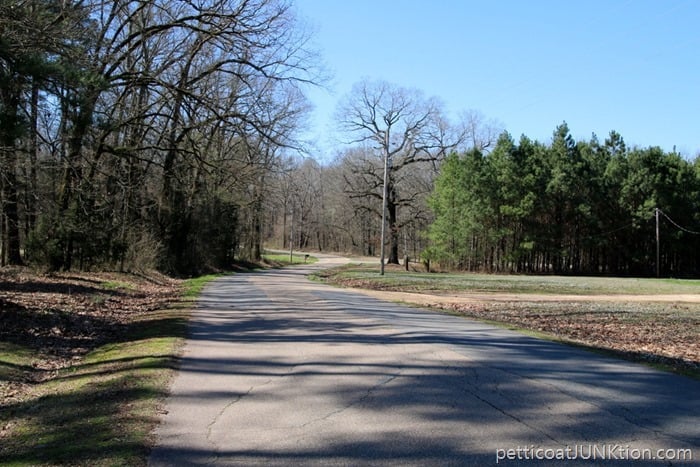 So I got the topping the next day. I let it thaw in the refrigerator, the right way, then added it to the mixture from the day before. The original recipe called for one graham cracker pie crust but there was no way I could get all of that mixture into one pie. Good thing Dad had two pie crusts in the cabinet because I was about done up to here with the pies. (Don't worry, I have the correct amount of ingredients listed in the recipe above.)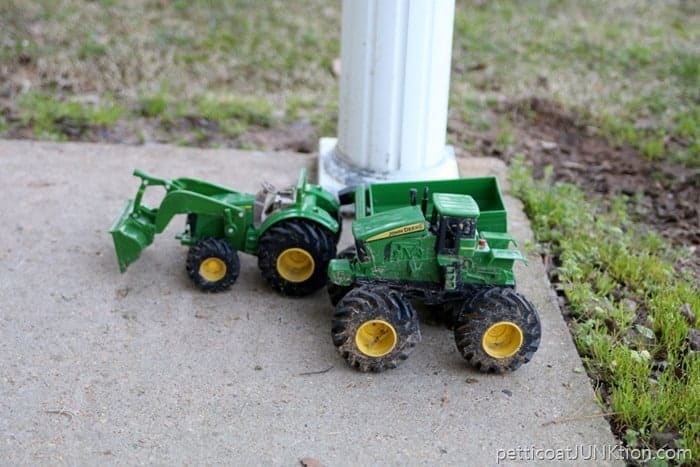 There are a number of these recipes online. Some of them have cherries and other ingredients in them. I did find a bottle of cherries in the frig and chopped up just a few to add to the pie mix.
That's my pie story. I'm sure I'll have more cooking mishaps on the next trip to Arkansas. Stay tuned. To read the next Arkansas/Alzheimer's installment click here...Team Owen Plants The Garden. If you want to read the Arkansas/Alzheimer's Stories from the beginning start by clicking here…Arkansas Stories
Author: Kathy Owen (Petticoat Junktion)
Kathy is the founder of PetticoatJunktion.com, a home décor blog focused on repurposing and upcycling furniture, old hardware, rusty stuff, and thrifty finds into unique home décor. Kathy's projects have been featured on the Home Depot Blog, Plaid Crafts, Behr Designer Series, and in numerous magazines. Read more about Kathy here.