My favorite cheesy green chili ham dip  has it all..........cream cheese, sharp cheddar cheese, ham, green chilies, and scallions. I have this recipe for you plus 2 more cheesy surprises!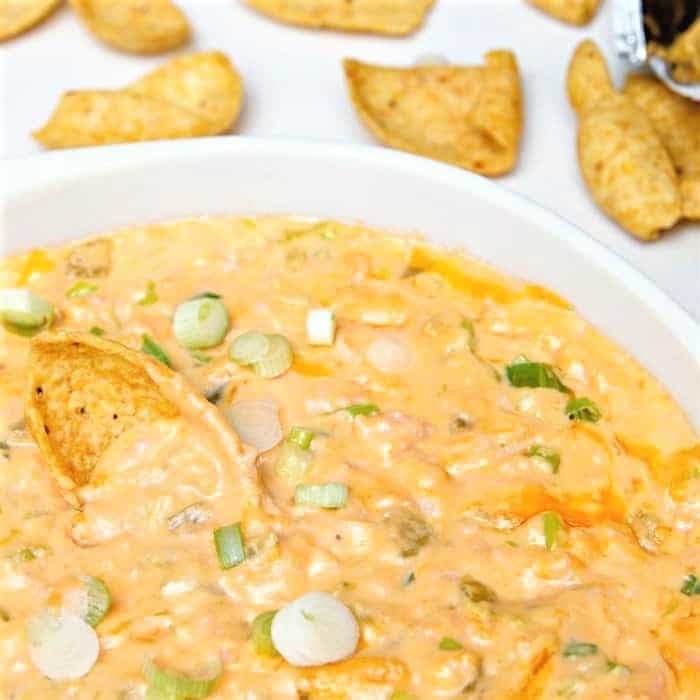 I'm sharing a recipe. Don't run off! I do cook when I'm not DIYing and this yummy appetizer is referred to by the Owen family as just "The Dip". What does that tell you. Anything with "The" in front of it has to be one-of-a-kind and awesome.
In my 9 years of blogging I've shared 6 recipes.......the ones most requested by family members when we have get togethers or when it's football season or when we have a birthday, etc. I don't know what it says about our family that the recipes are either appetizers or desserts.
Cheesy Green Chili Ham Dip
I have my sister Stacey to think for this recipe. She made The Dip a few years ago and we were all hooked. She sent me the recipe and the title just said "The Dip". I've searched online with the list of ingredients and haven't found the same recipe anywhere.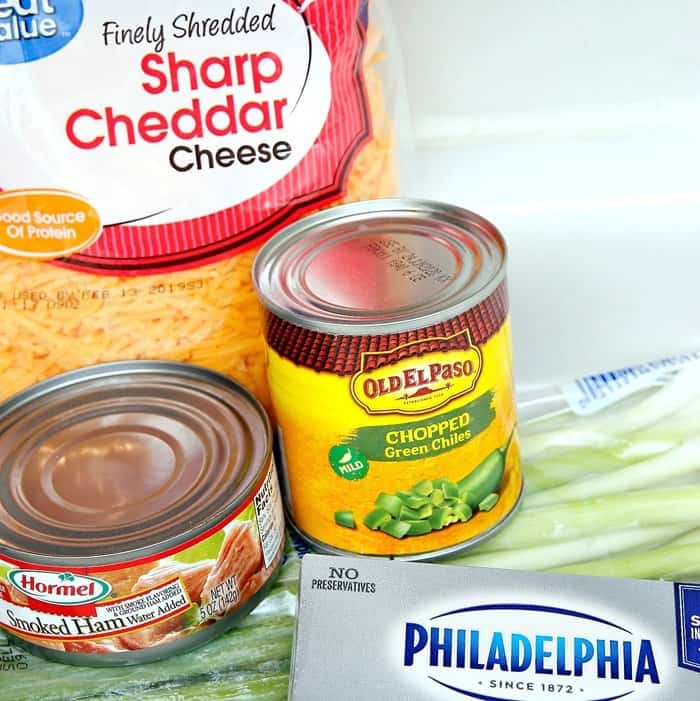 I wanted to attribute it to someone or give it the proper name when sharing it with you today but no luck. I'll just claim it as Stacey's recipe.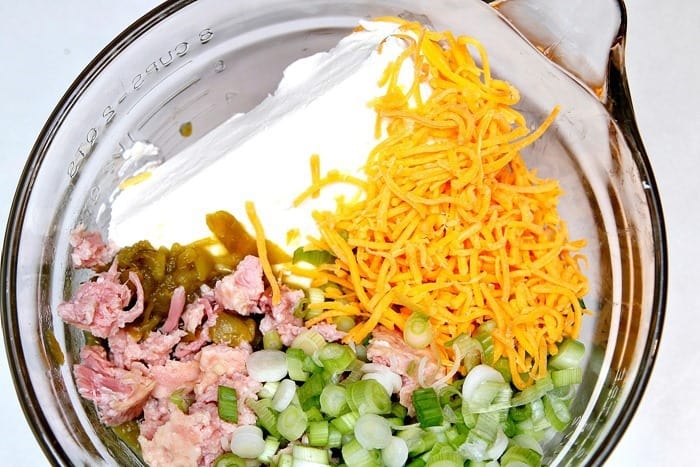 Cheesy Green Chili Ham Dip (aka, "The Dip")
Cheesy Green Chile Ham Dip (aka, "The Dip")
10 oz. Sharp Cheddar Cheese, Grated
8 oz. Cream Cheese, softened
1 Can Hormel Ham (find in tuna section)
7 oz. Can Chopped Green Chiles
1 Bunch Green Onions, chopped fine
1 Round Loaf of Hawaiian Bread (if desired)
In a medium size microwave safe bowl mix softened cream cheese and canned ham (including juice) using a fork until well blended. Add the canned green chiles, chopped green onions, and sharp cheddar cheese and mix well. Microwave at 50% power for 8-10 minutes then microwave on full power for 2 minutes.
To make "The Dip" using Hawaiian Bread as the bowl: Cut the top off of the bread and hollow out the inside of the bread until all that is left is a shell. Put the cheese mixture in the bread bowl. Bake without lid for 45 minutes at 275°. Remove from oven, cover with the bread lid, and wrap in aluminum foil. Bake for 15 minutes at 325°.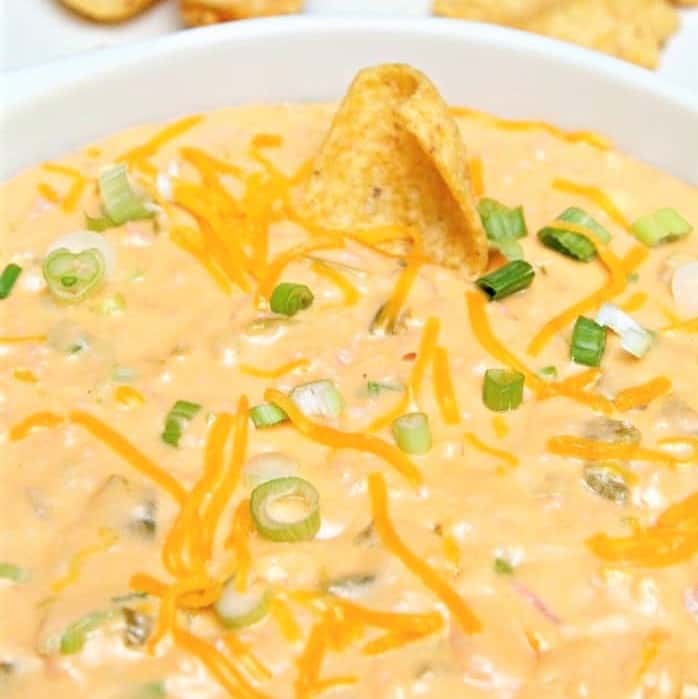 We like Fritos with our dip. The bread from the hollowed out shell can be used in place of chips.
**I find it's hard to get the dip really warm in the bread. I would definitely warm the dip a lot in the microwave before putting it in the bread bowl. Also we waste a lot of the dip because we don't eat it with the bread and the bread shell soaks up some of the dip. I use the microwave method without the bread. To each his own.
Print the recipe here……Cheesy Green Chili Ham Dip (aka, "The Dip")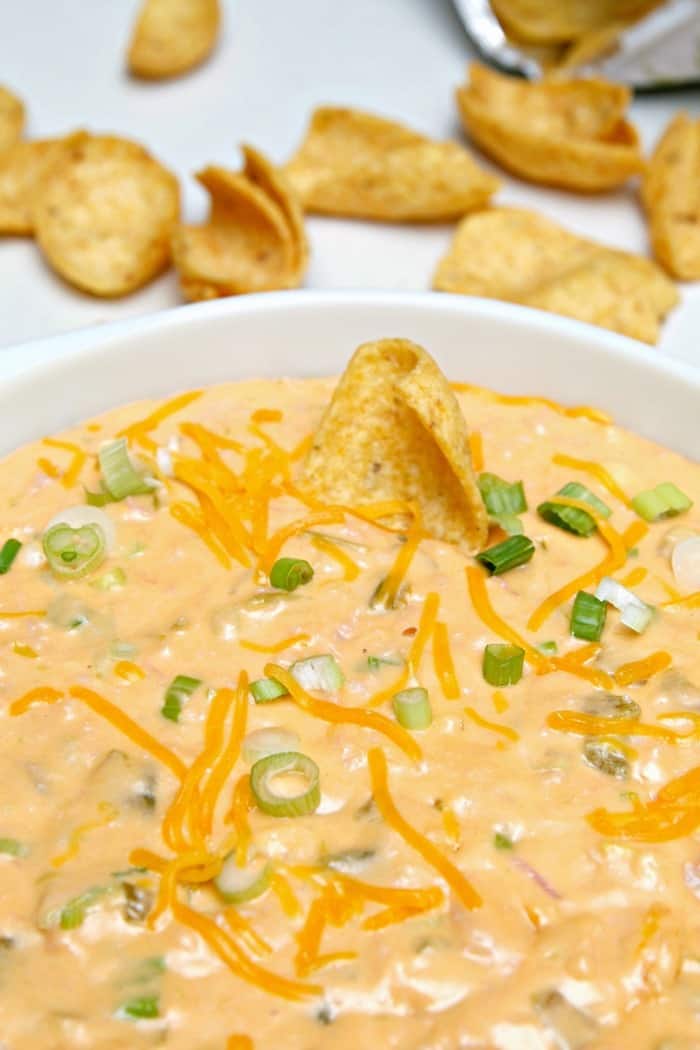 Since the dip is rather thick or heavy we like to eat it with Fritos. This recipe didn't come with a serving count but it goes a long way. I very seldom make the dip for just me and the JTS. We would be eating on it forever.
How about another of our family recipes? This is an appetizer too and it has hot sausage, black olives, cheese, and more......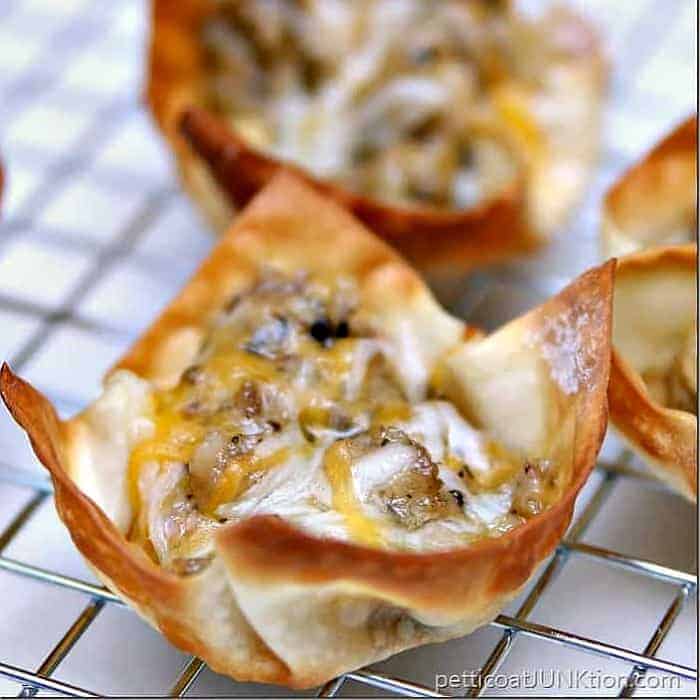 Find the Sausage Wonton recipe here
. I promise you, your family, friends, New Year's guests (small social distanced gathering maybe) will want the recipe after tasting this treat.
How about a cheese ball coated with chili powder?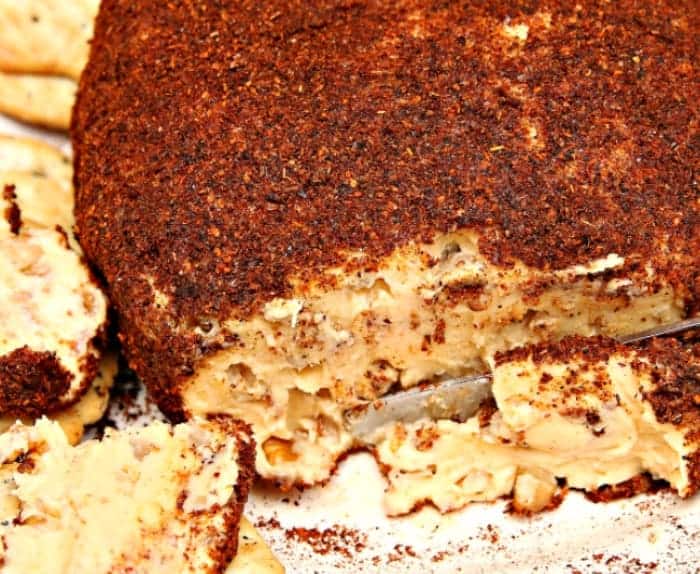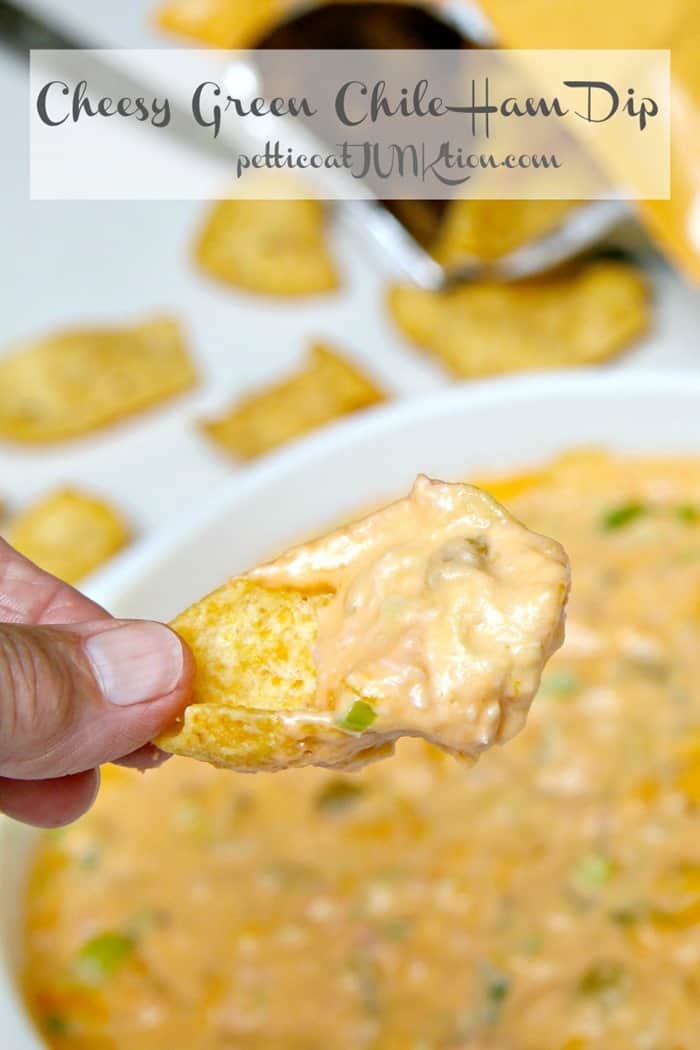 Cheesy Green Chili Ham Dip
As always thanks for being here, Kathy