Believe it or not my brother, sister, hubby, and I worked together to help plant Dad's garden. We didn't plant everything. My sister had already planted some stuff a few weeks ago and we are enjoying fresh radishes and onions!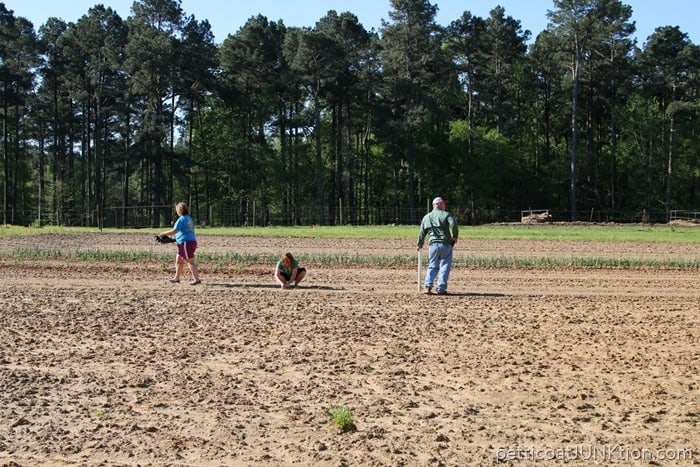 You can see my brother holding up the hoe. He seems to do a lot of supervising. The photos of us planting the garden were taken a couple of weeks ago on my last trip to Arkansas.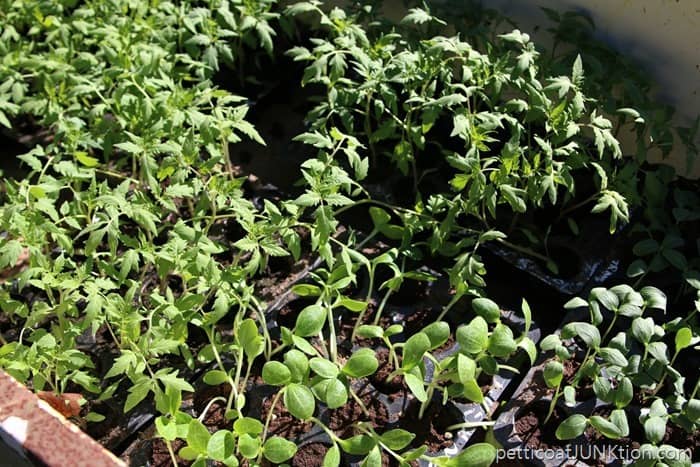 Plants for the Garden.
Dad started the plants out in cups a few weeks before planting time.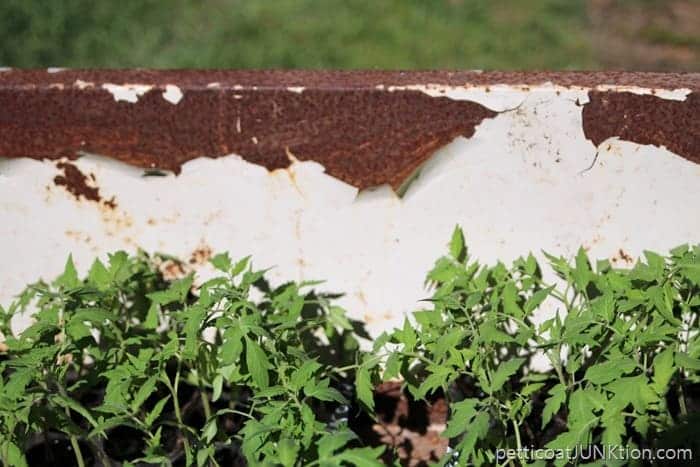 We planted tomatoes, okra, squash, cucumbers, and watermelons. I think that was all??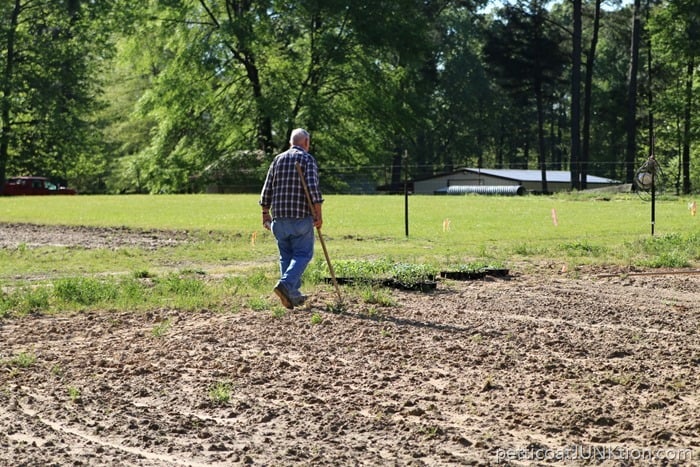 My sweet Dad. He has to have his hand in everything. At least he's feeling better. That stomach bug and bronchitis were bad.
Dealing with Mom and her Alzheimer's keeps him confined to the house a lot. The new caregiver works a few more hours than the last caregiver so Dad has more free time. Good.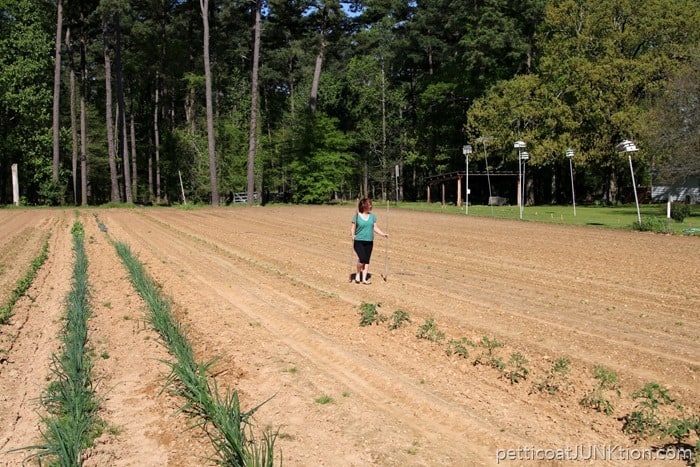 See the onions my little sis planted a few weeks ago? She's a good gardener and helps Dad out a lot.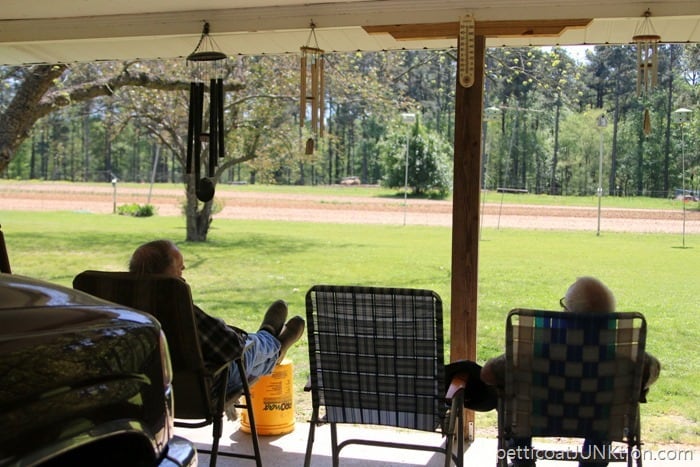 Dad and the hubby (JTS) relaxing and admiring our handy work. Actually, I think they were snoozing.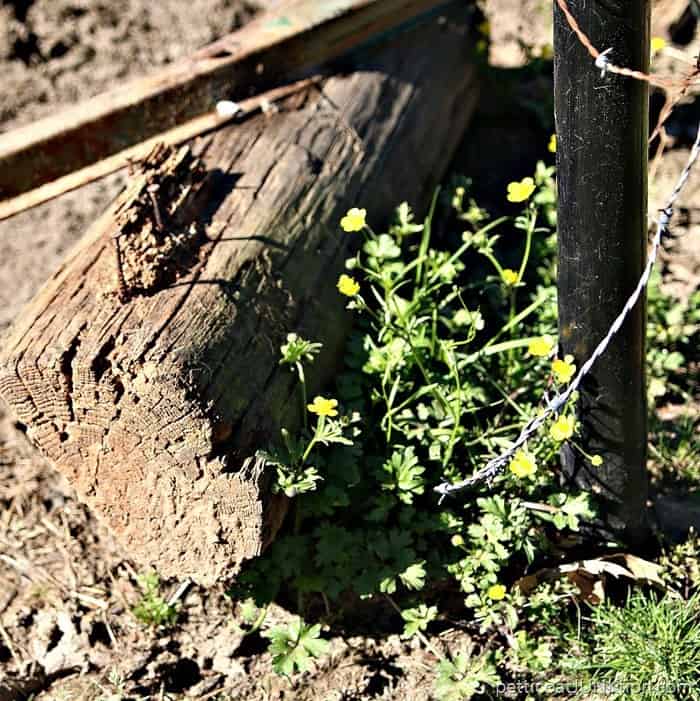 I took a few more shots around the homestead.
I love it when everything starts turning green.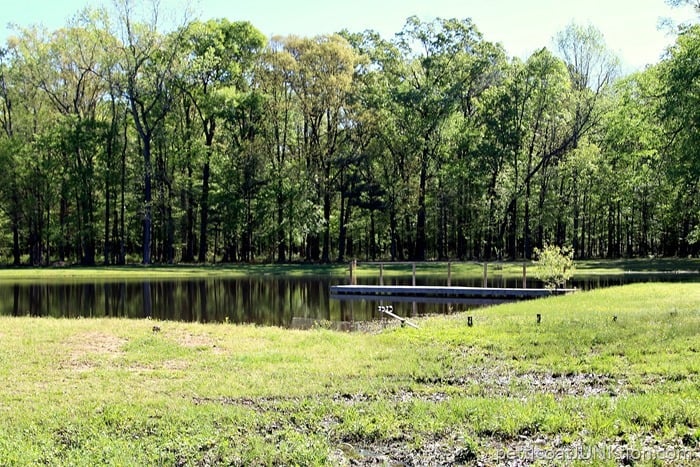 Things green up in Arkansas before they do in Tennessee.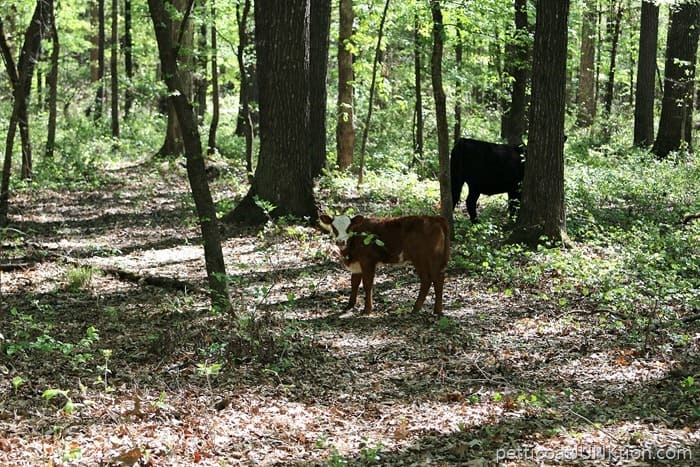 One of the baby calves.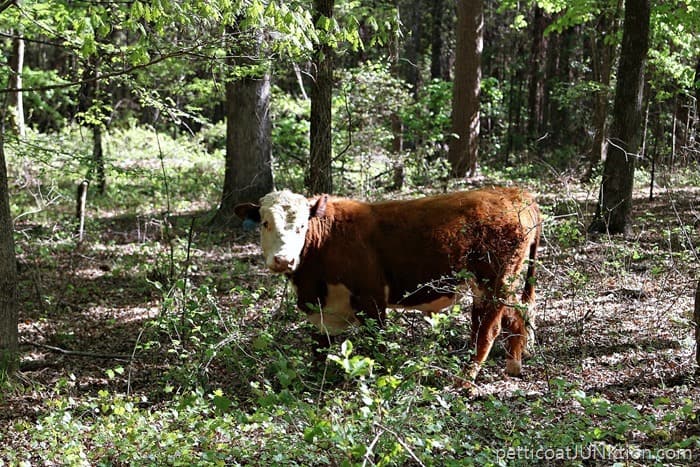 Dad and I took a ride through the woods to try to find a lost calf. The Bull didn't like us being in his territory.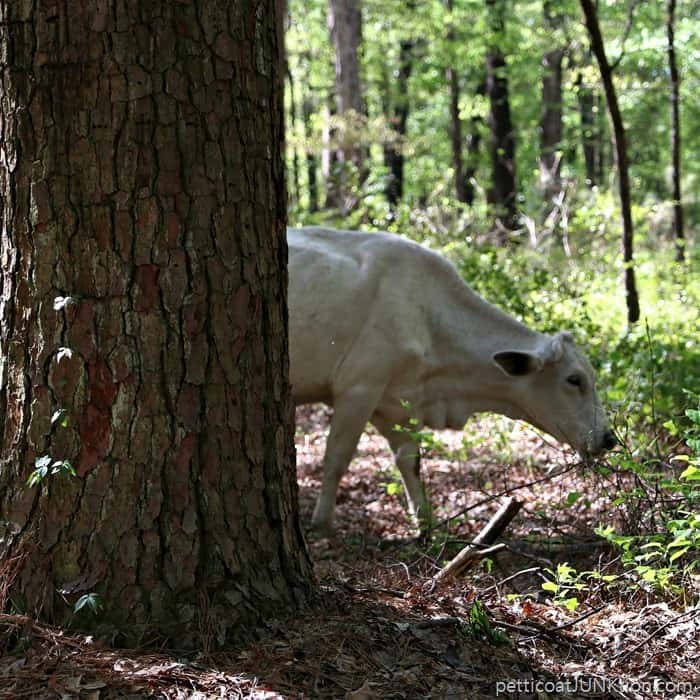 I think the white cows are the prettiest.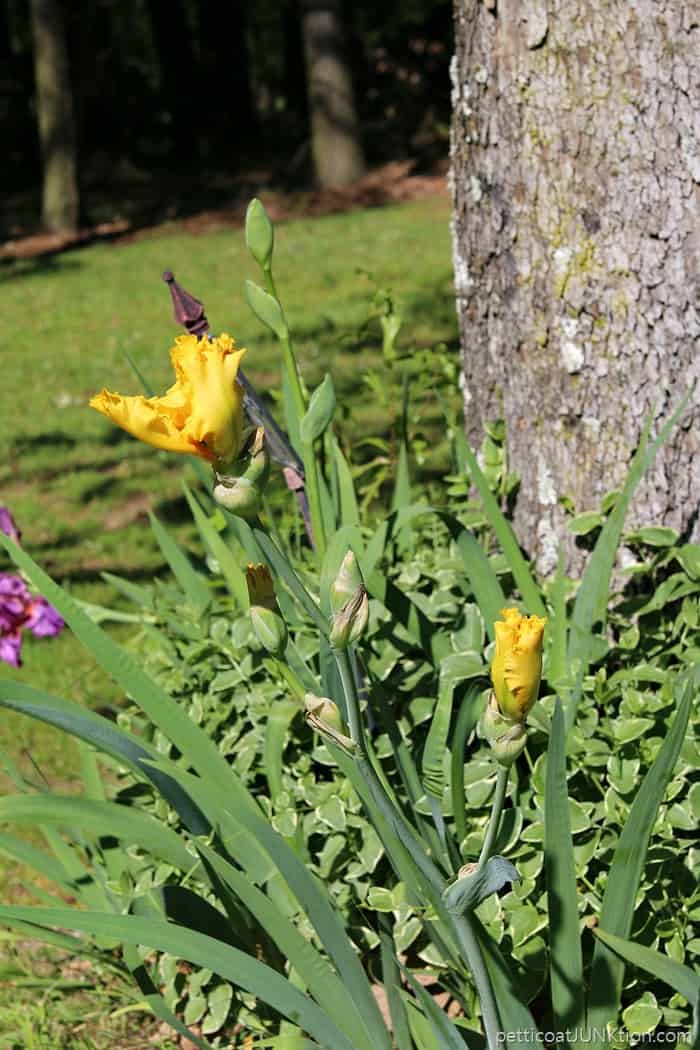 Irises blooming around the trees.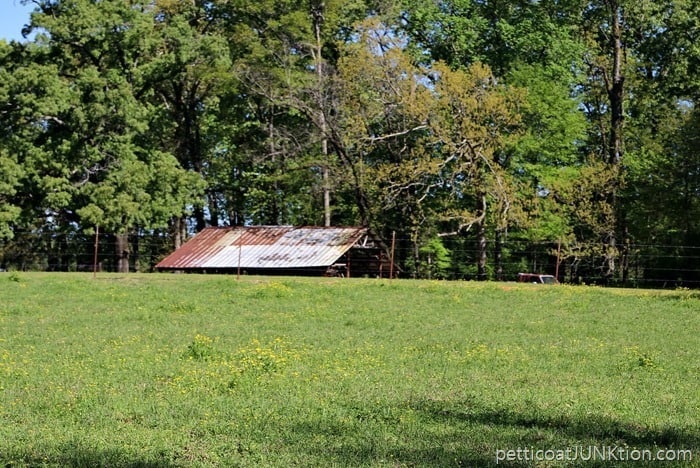 Whoops! I almost forgot to mention I did do some baking. No problems this time. I found an interesting sounding recipe on Pinterest. Time for something different. Dad said it was pretty good but not his favorite. It is a lot like Banana Bread with sweet Peanut Butter Fudge as icing. I LOVED the icing. If you want to give it a try I found the recipe here.....Banana Sheet Cake with Peanut Butter Fudge Frosting.
To read the Arkansas/Alzheimer's Stories from the beginning click here…Arkansas Stories.
Author: Kathy Owen (Petticoat Junktion)
Kathy is the founder of PetticoatJunktion.com, a home décor blog focused on repurposing and upcycling furniture, old hardware, rusty stuff, and thrifty finds into unique home décor. Kathy's projects have been featured on the Home Depot Blog, Plaid Crafts, Behr Designer Series, and in numerous magazines. Read more about Kathy here.