Craving a delicious homemade treat? Sink your teeth into this mouthwatering assortment of 13 decadent chocolate cookies. From classic recipes like chocolate chip to indulgent chocolate lava cookies, there is something for every chocolate lover!
1. No-Bake Chocolate Oatmeal Cookies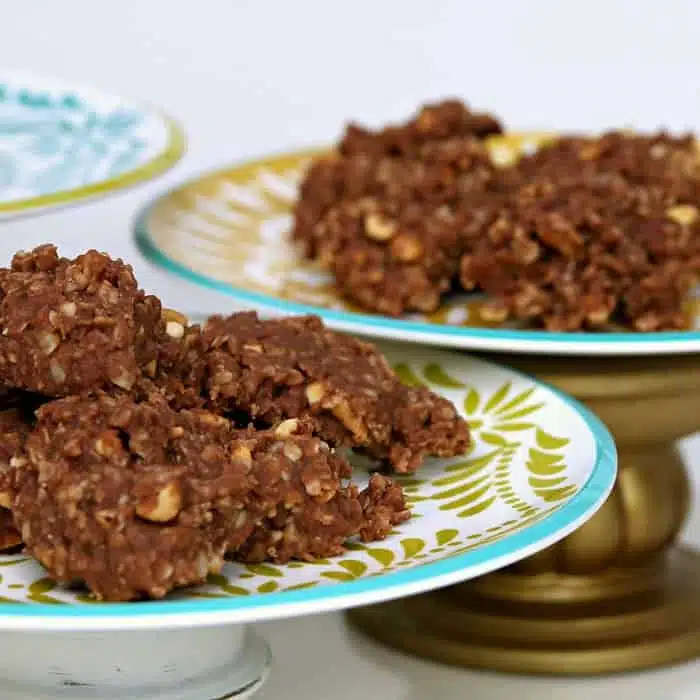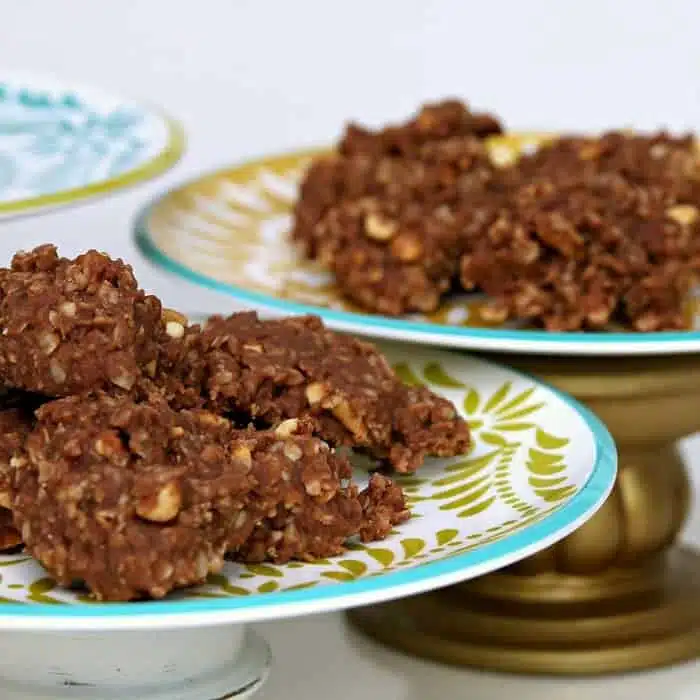 These no bake chocolate oatmeal cookies are a family favorite. We add peanut butter and extra nuts, but if you don't care for nuts just omit the pecans and use smooth peanut butter in the recipe.
2. Double Chocolate Chip Cookies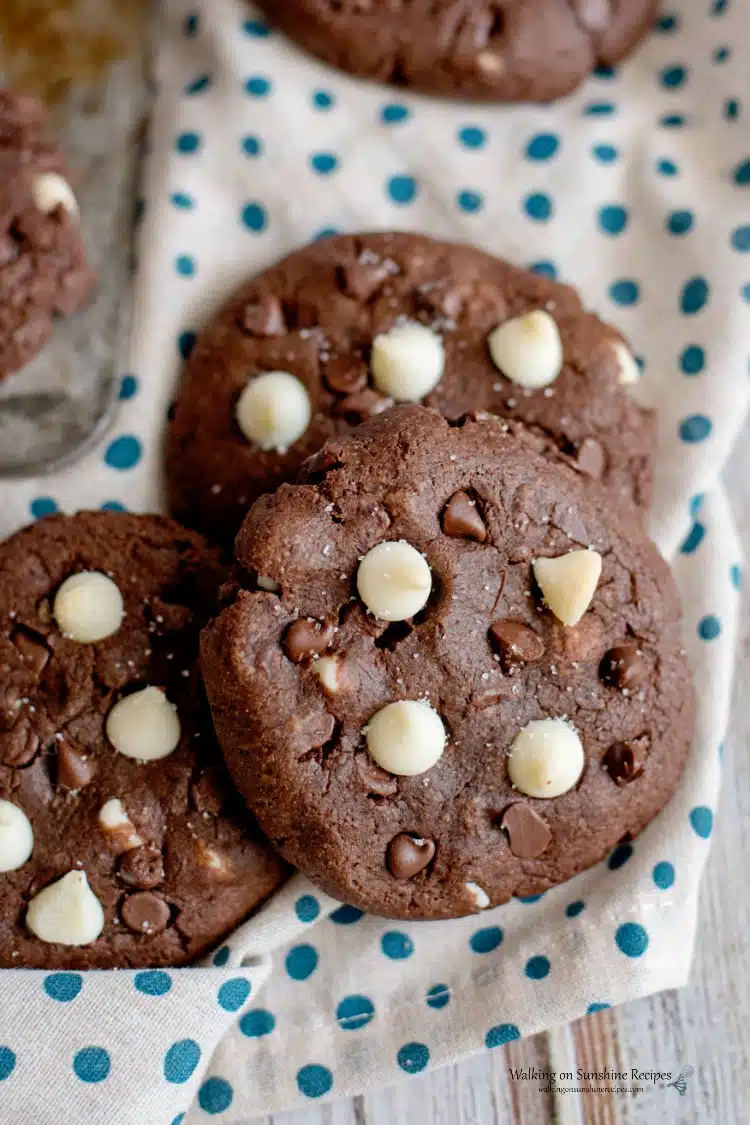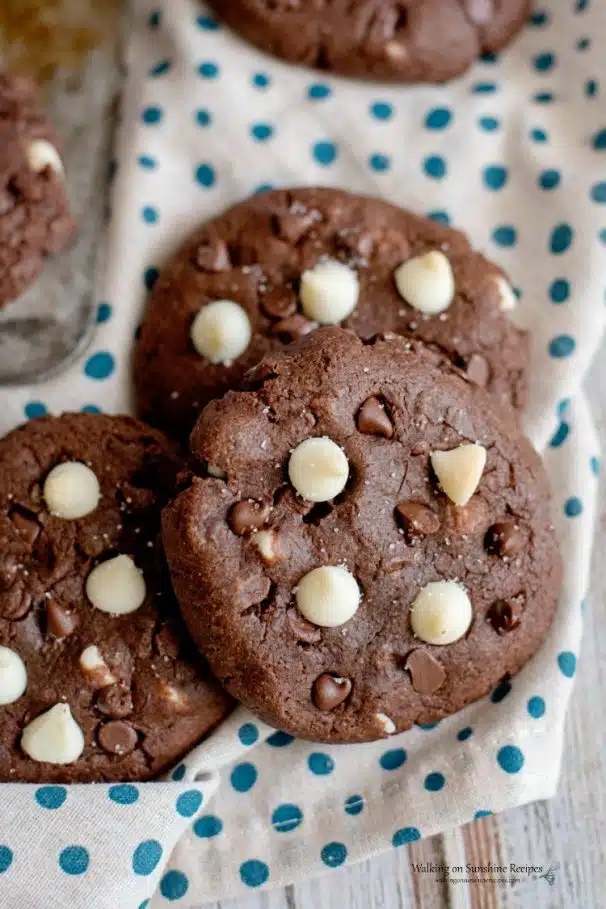 Decadent double chocolate chip cookies are a must for any chocolate lover. Soft and chewy with two kinds of chocolate chips for double the flavor!
3. Copycat Crumbl Cookie Recipe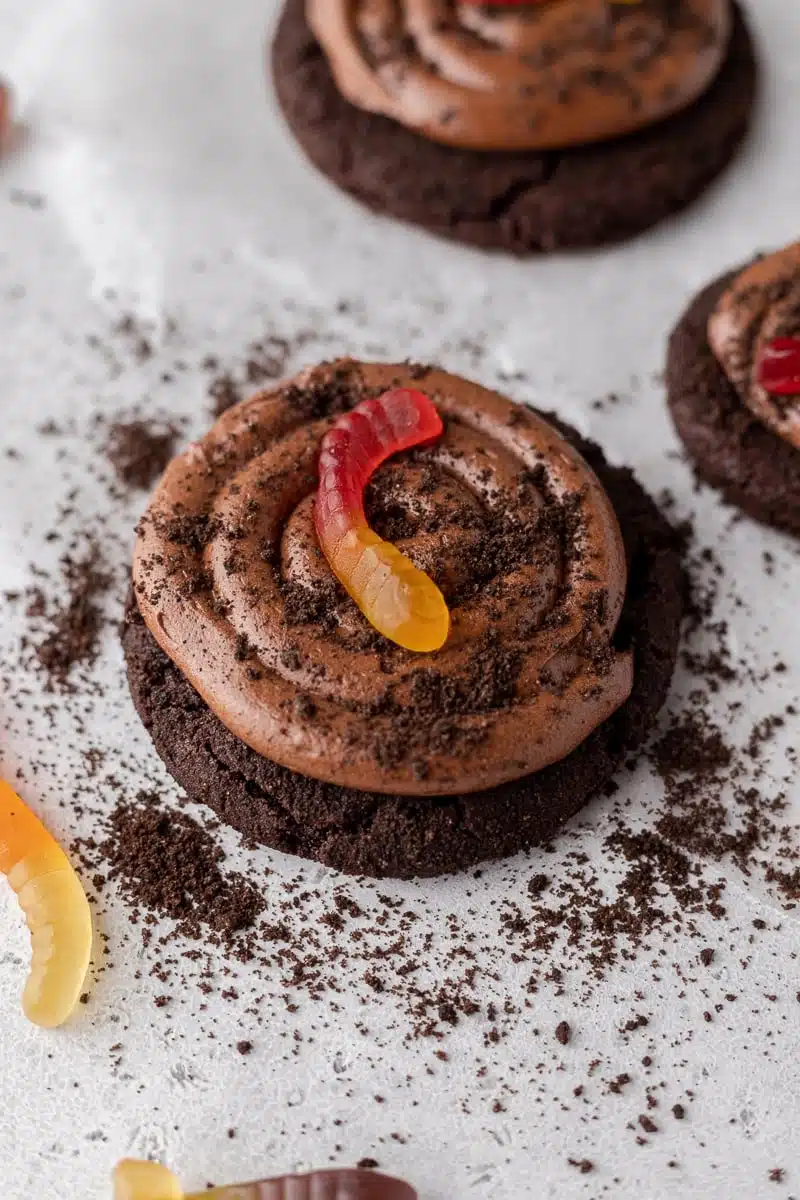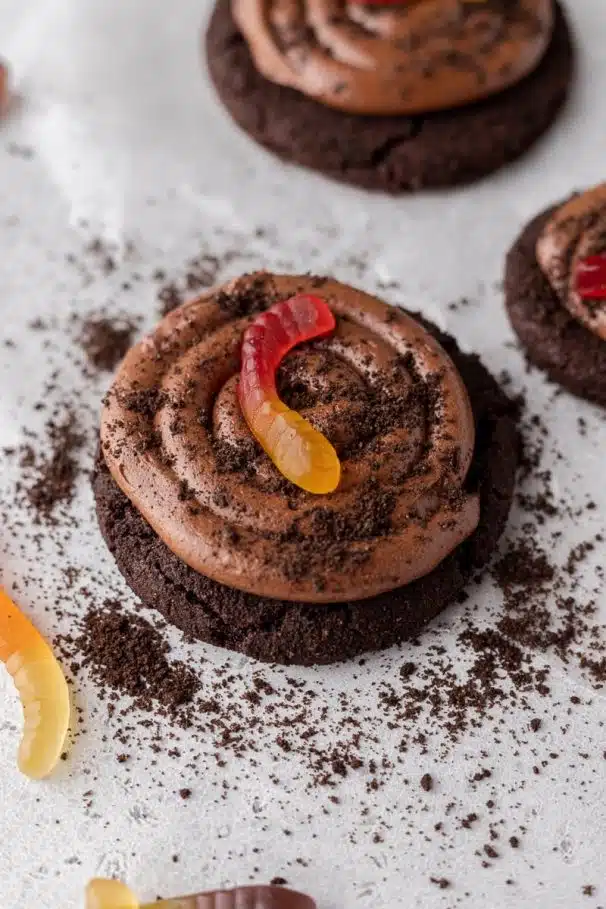 If you don't have a Crumbl Cookies near you and have been wanting to see what all the fuss is about, give these copycat Crumbl dirt cake cookies a try. Let me know what you think!
4. Chocolate Nouget Cookies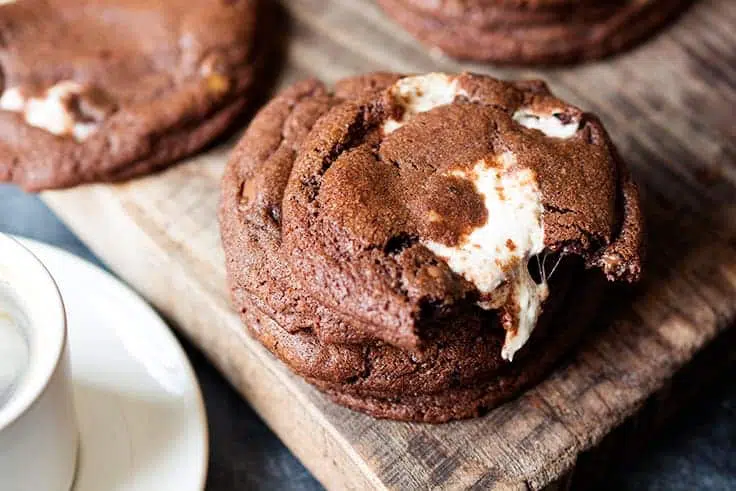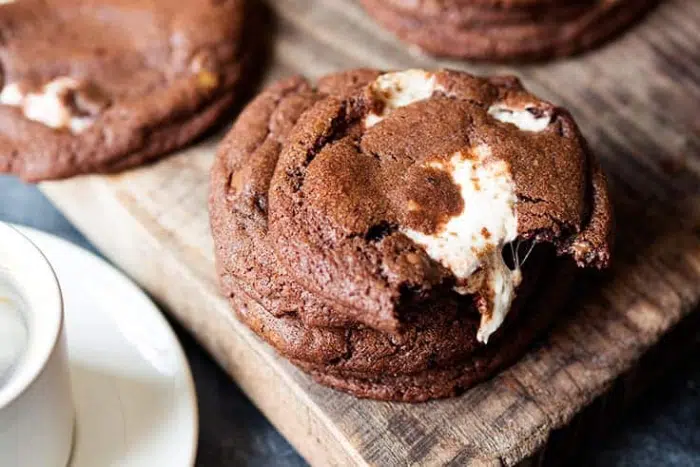 If you love chocolate and nouget, give this cookie recipe a shot. I'm confident that you'll absolutely delight in the flavors if you decide to whip up a batch.
5. Chocolate Hershey's Kiss Cookies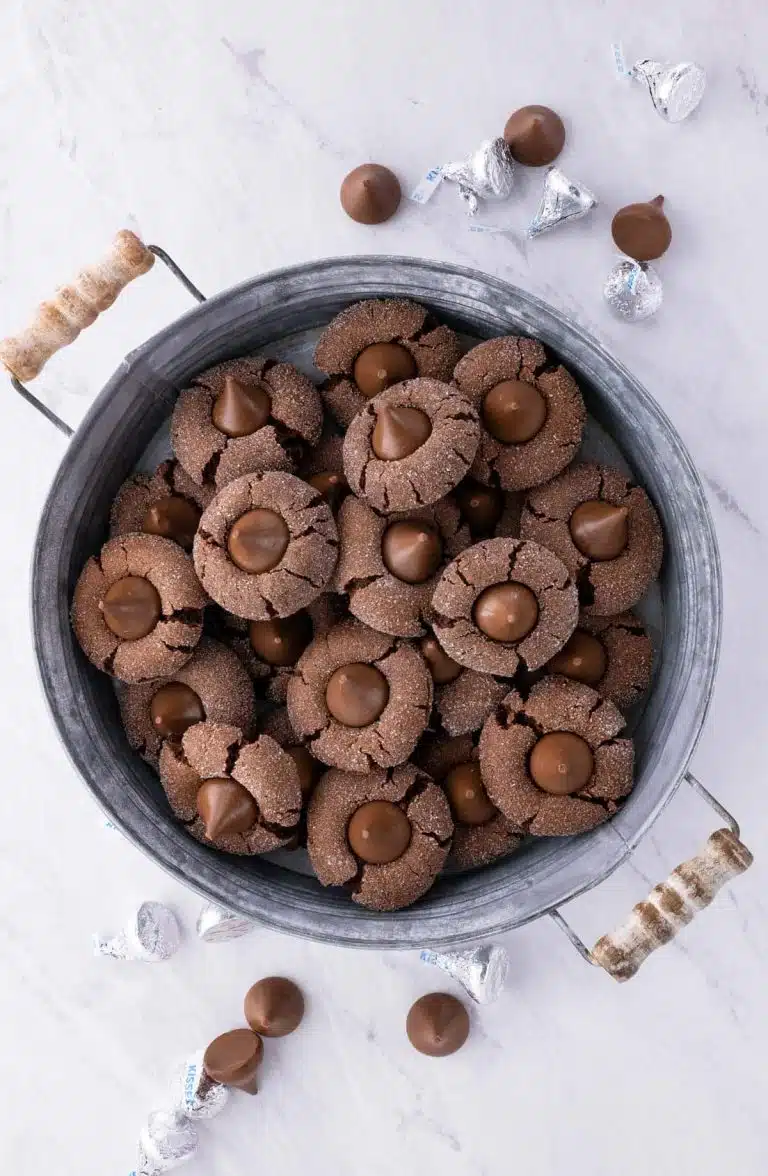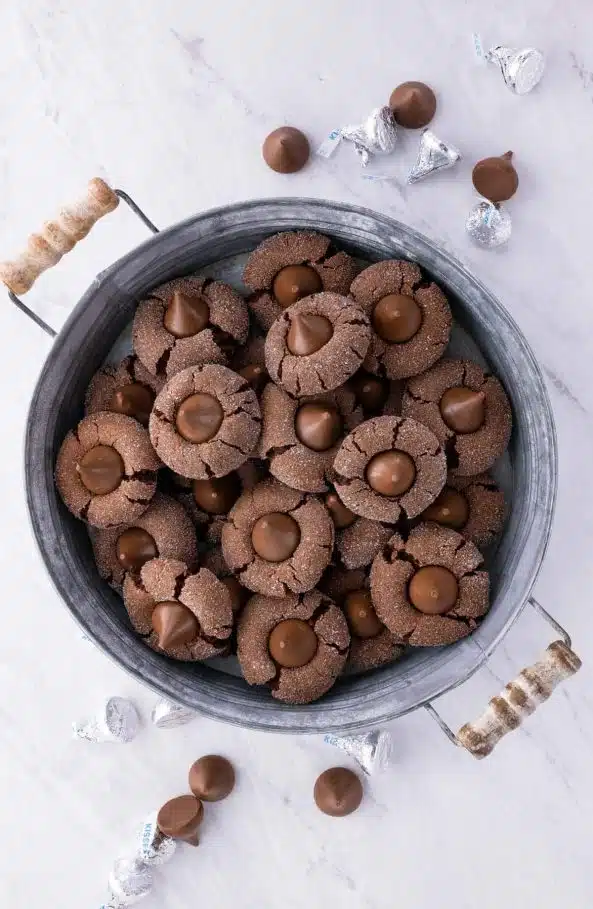 We can't have a chocolate cookies round up without including hershey's kiss cookies. This fan favorite cookie recipe can be made in under 30 minutes!
6. Nutella Lava Cookies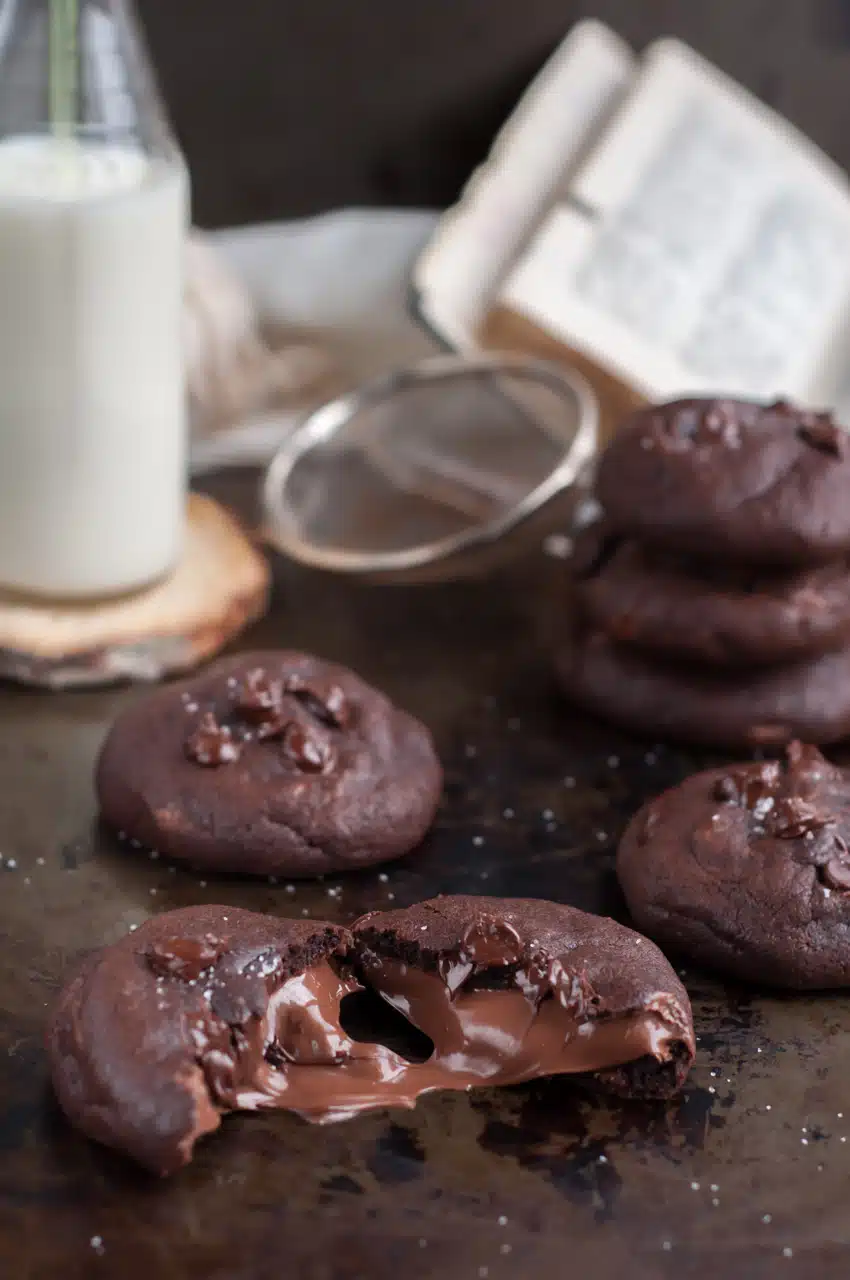 How many times do you find yourself eating nutella out of the jar? Make nutella lava cookies instead. You get the amazing flavor of nutella baked inside a soft and chewy chocolate cookie. It's a win-win.
7. Chocolate Strawberry Cookies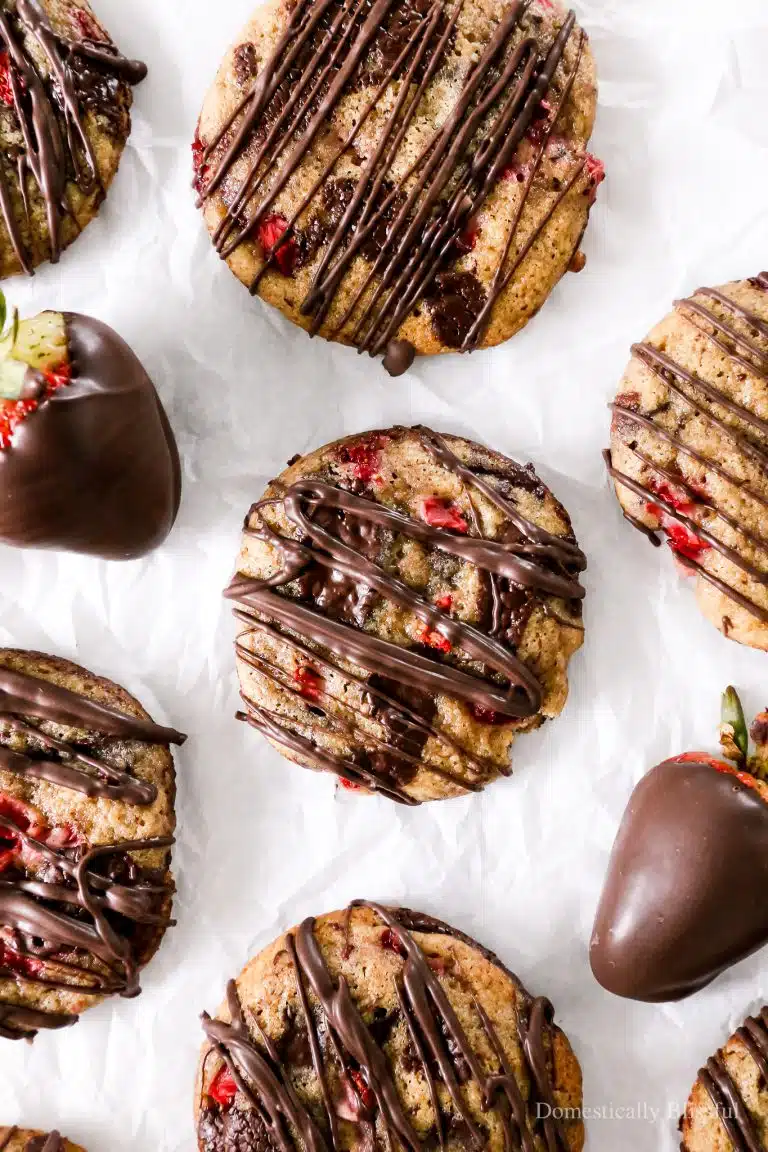 This cookie recipe is like chocolate covered strawberries in cookie form! They are filled with dark chocolate chunks and sweet strawberries for a delicious treat anytime of year.
8. Chocolate M&M Cookies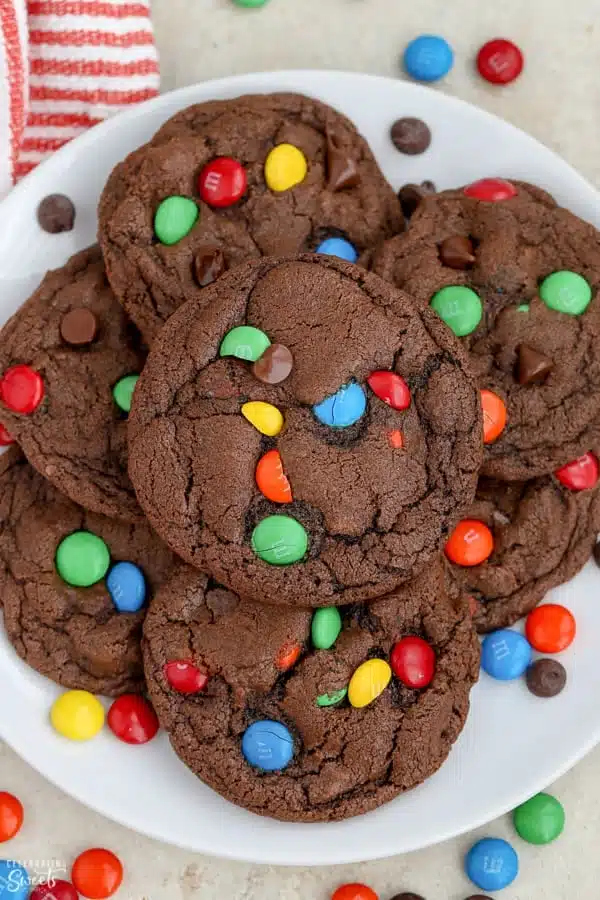 These chocolate M&M cookies are filled with three types of chocolate, featuring soft centers and crispy edges. Pure joy to every bite!
9. Chocolate Cheesecake Cookies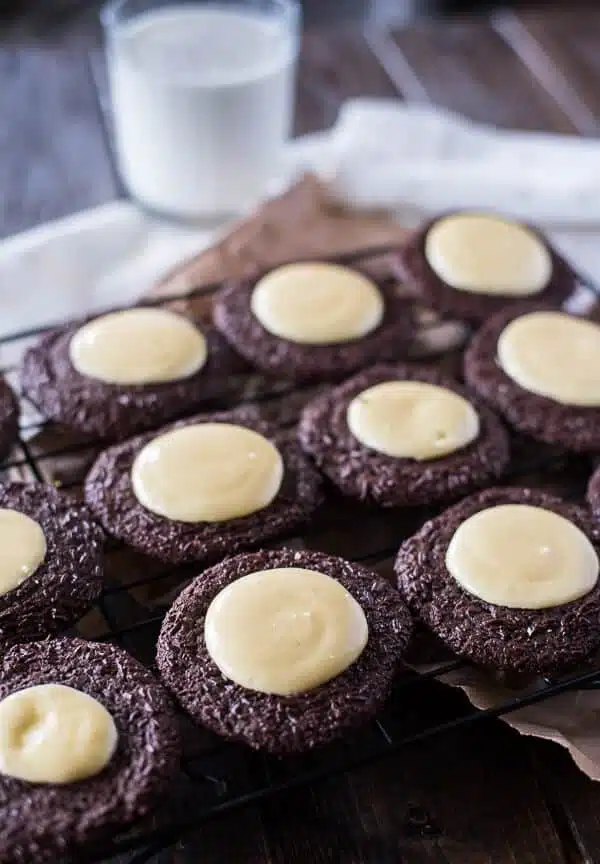 Indulge in the delightful combination of chewy chocolate cookies with a luscious, velvety cheesecake filling. These chocolate cheesecake cookies are guaranteed to become your ultimate obsession when it comes to enjoying the scrumptiousness of cheesecake in a whole new way!
10. Rocky Road Cookies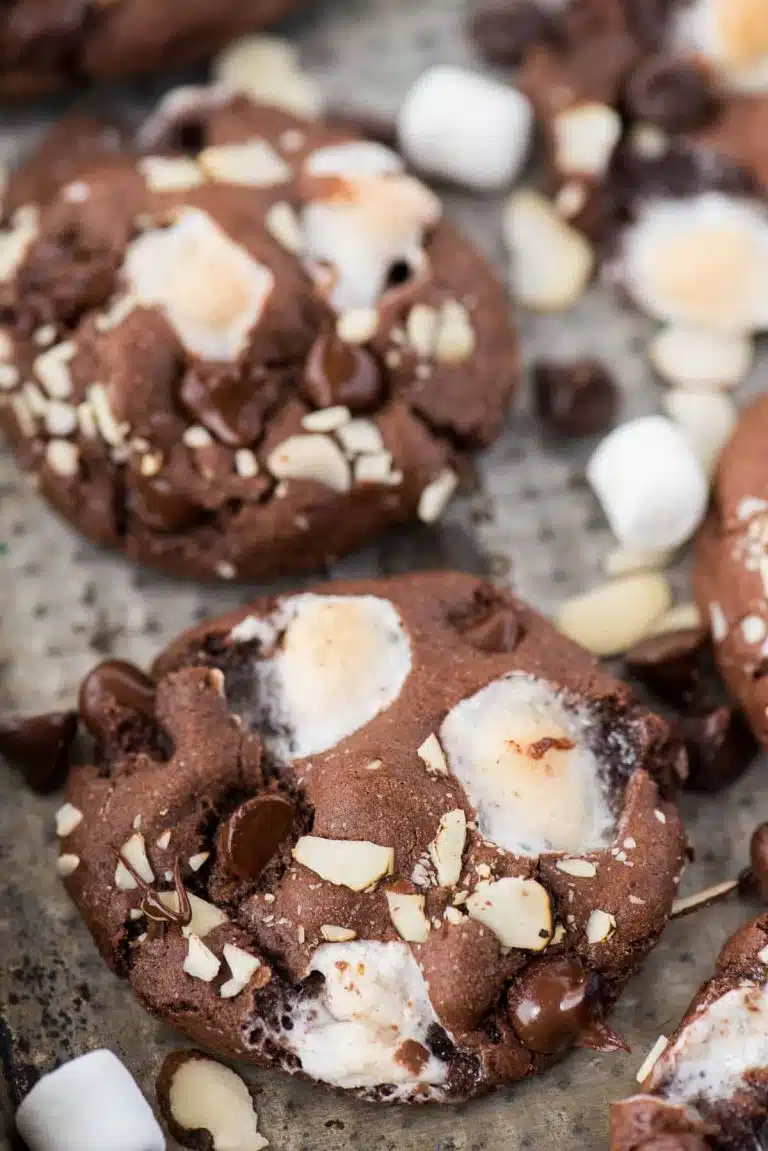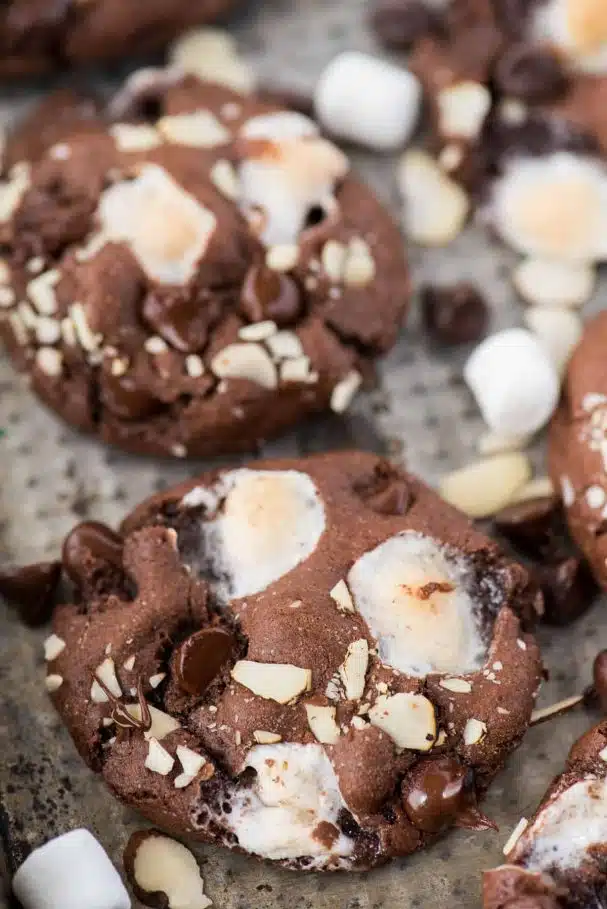 Get ready to indulge in these yummy chocolate rocky road cookies. This recipe is a breeze to make as there's no need to chill the dough. In just 30 minutes, you'll have a batch of these scrumptious treats ready to enjoy!
11. German Chocolate Cookies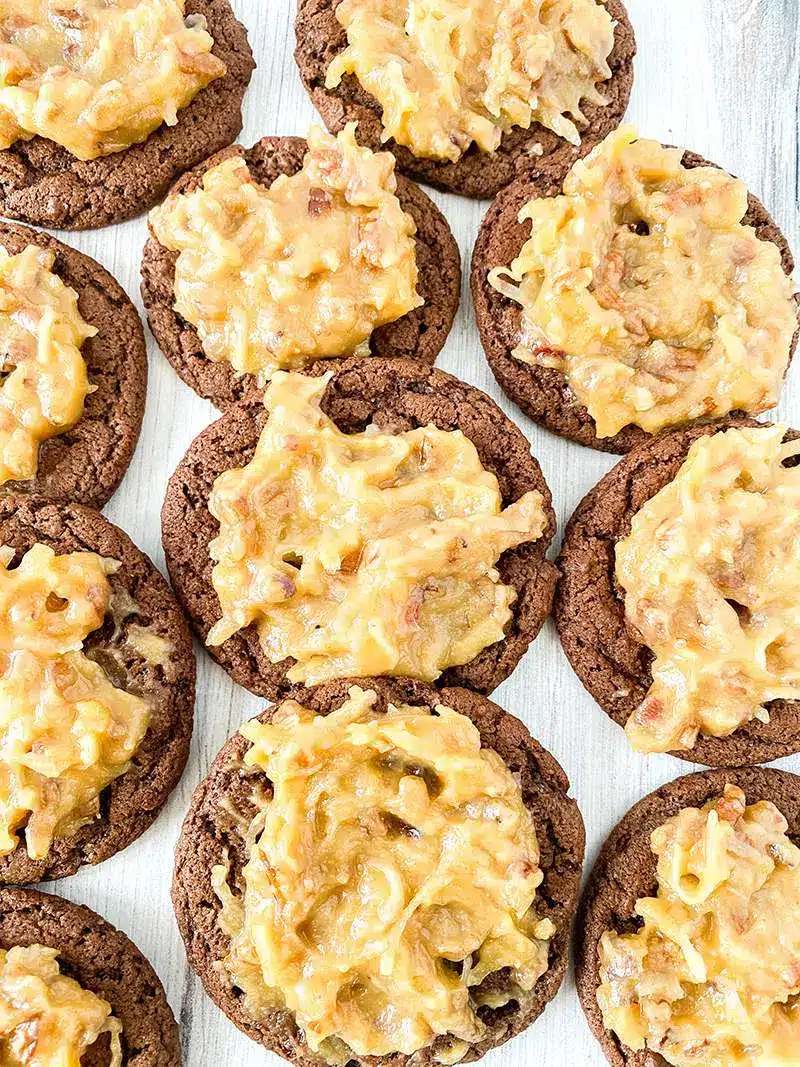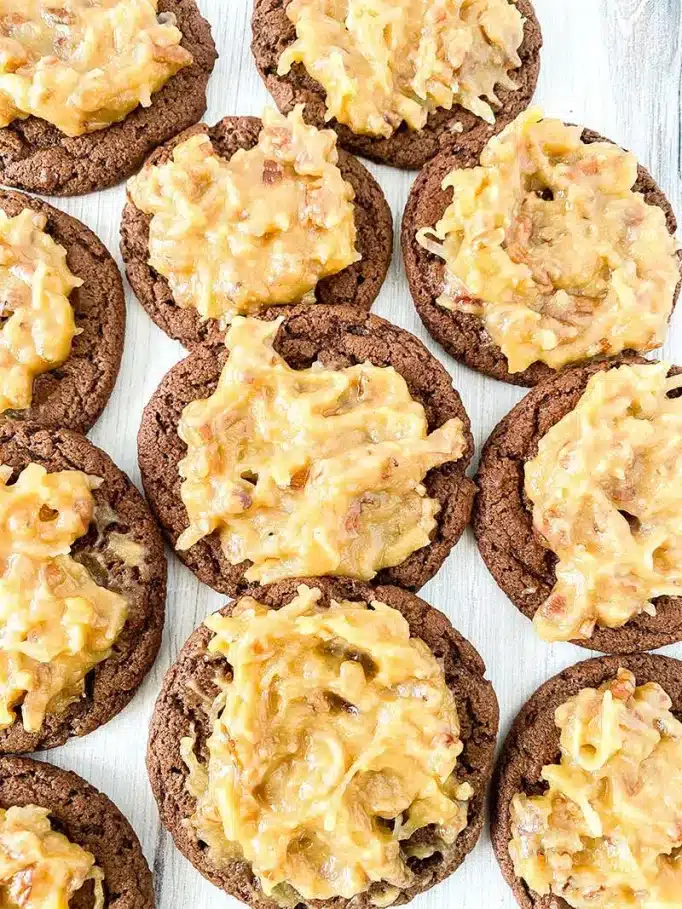 This German chocolate cookie recipe sounds heavenly especially with the homemade coconut pecan frosting topping. You can check out the recipe for that too!
12. Andes Mint Chocolate Cookies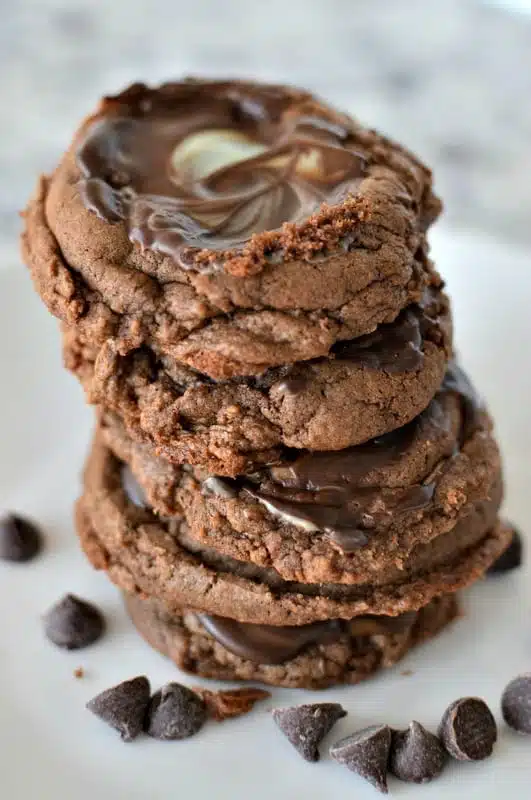 These Andes mint chocolate cookies have a slight crispiness on the outside, a slight chewiness on the inside - all topped off with a lusciously melted Andes mint candy. They are easy to make and a truly indulgent treat.
13. Easy Buckeye Brownie Cookies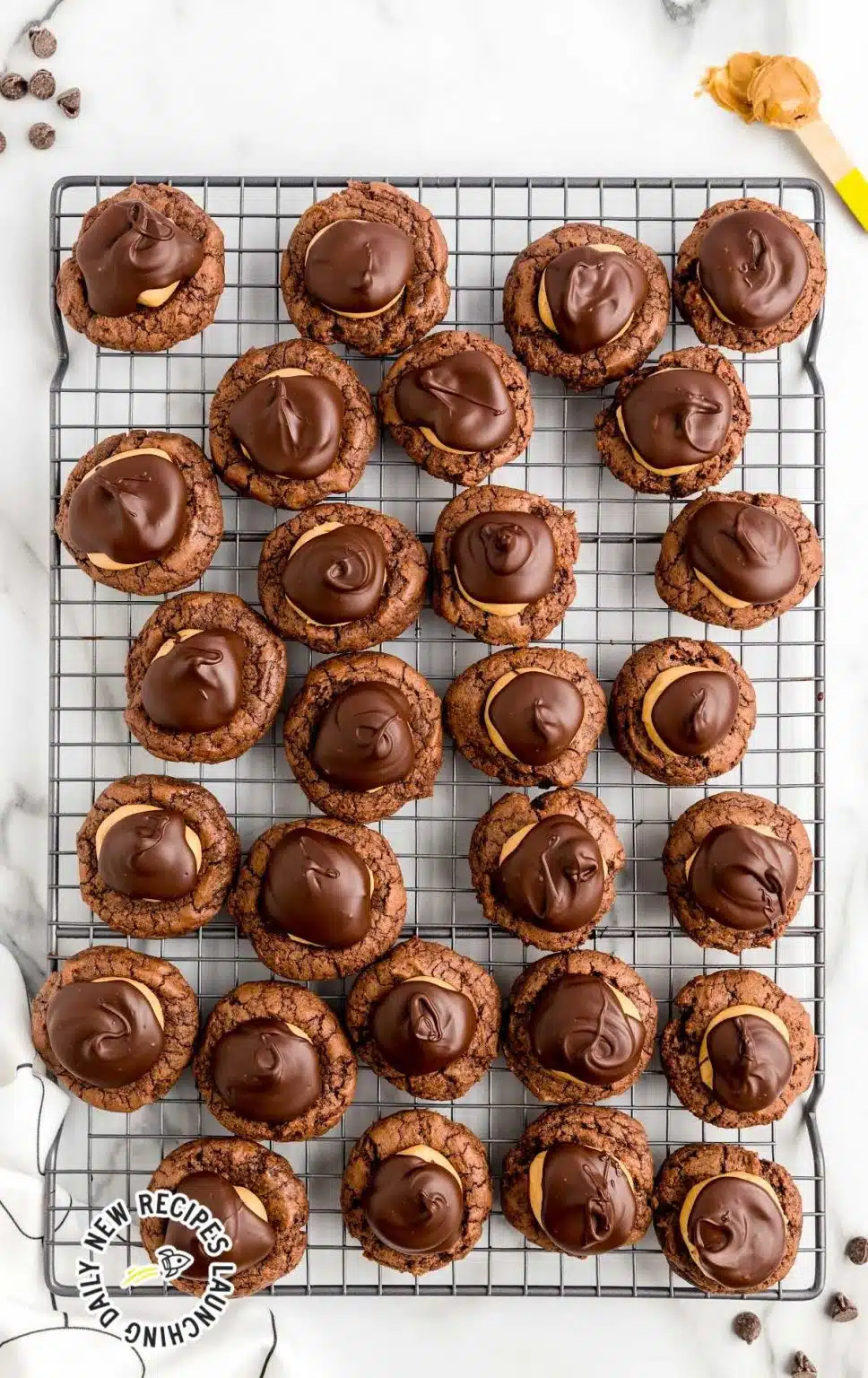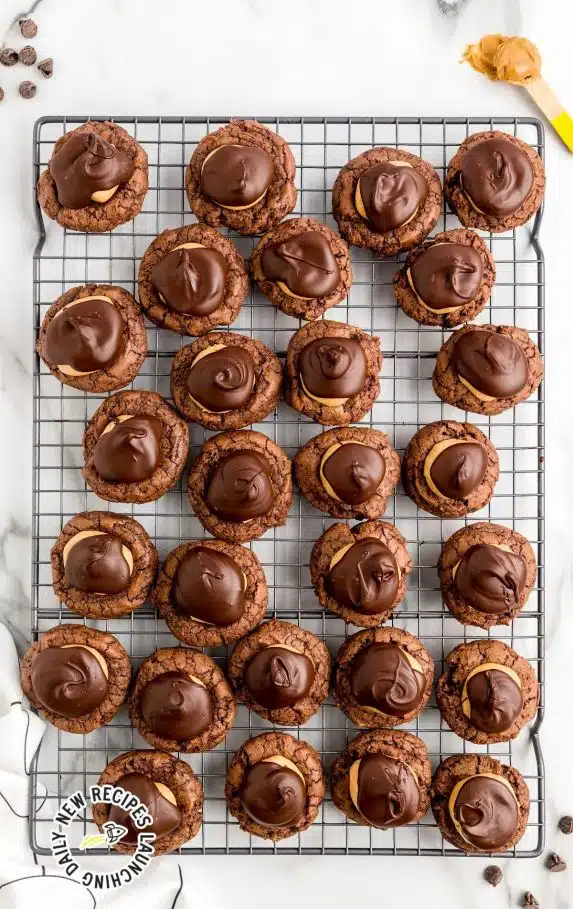 These delightful buckeye brownie cookies are both chewy and offer a delectable blend of chocolate and peanut butter. Plus, they are super simple to make!
Homemade Chocolate Cookies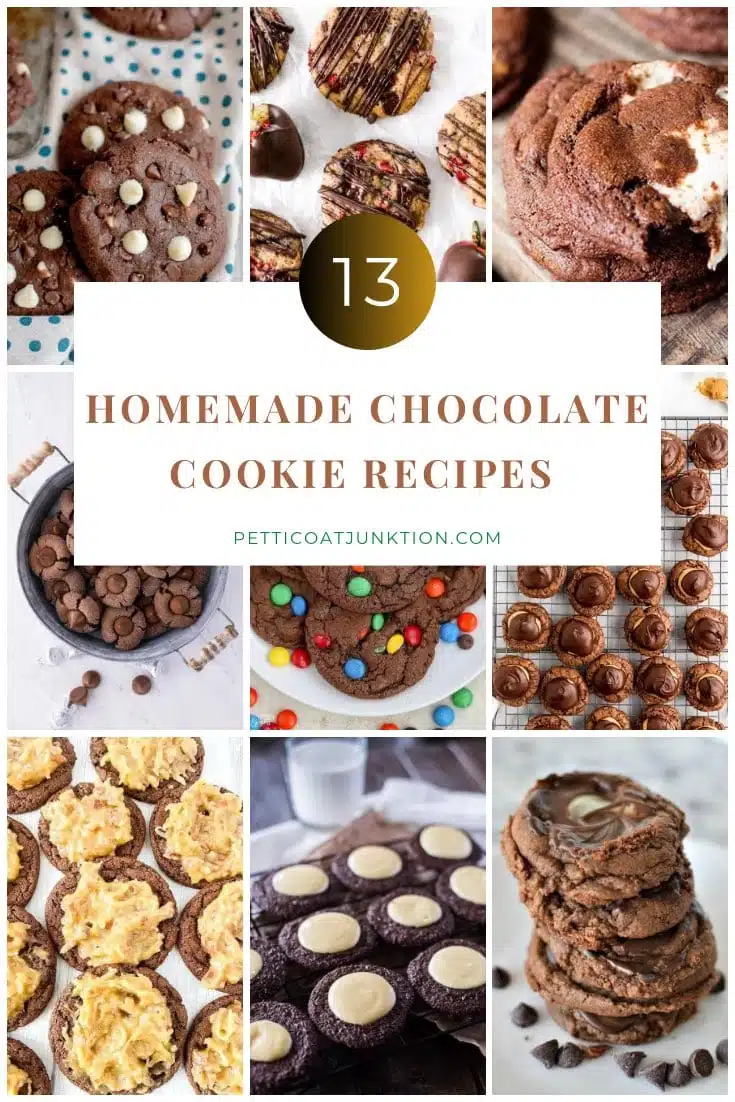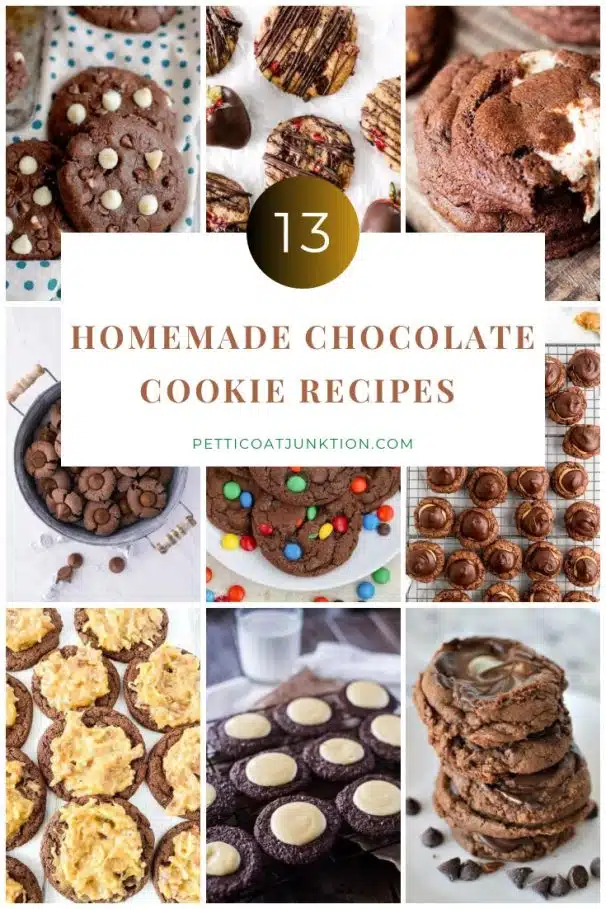 Have you made any of these cookies? I'm going to try the Crumble Dirt Cookies. We love Crumble Cookies!
Italian Cream Cake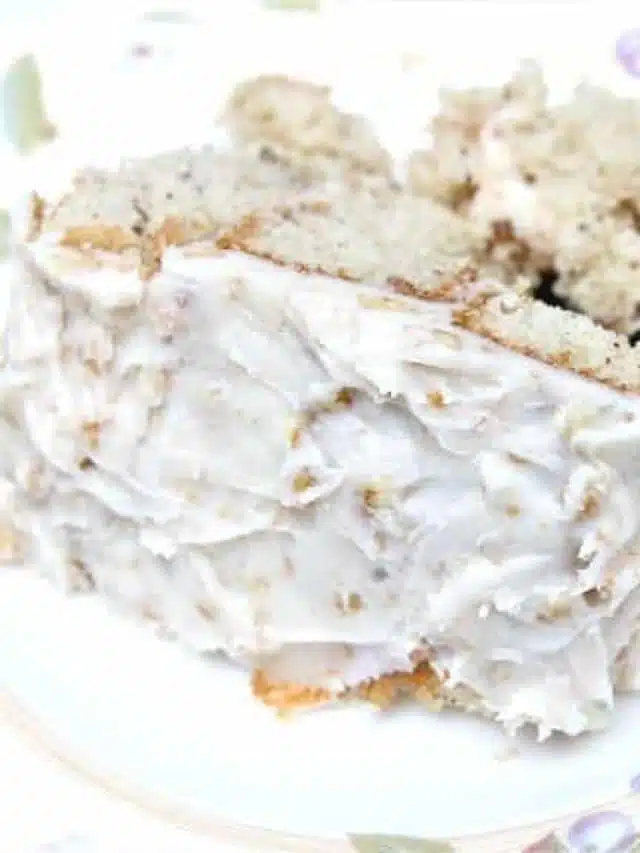 Try our favorite cake.....Authentic Old Fashioned Italian Cream Cake Recipe With Cream Cheese Frosting
Author: Kathy Owen (Petticoat Junktion)
Kathy is the founder of PetticoatJunktion.com, a home décor blog focused on repurposing and upcycling furniture, old hardware, rusty stuff, and thrifty finds into unique home décor. Kathy's projects have been featured on the Home Depot Blog, Plaid Crafts, Behr Designer Series, and in numerous magazines. Read more about Kathy here.