This is the last one….maybe.
Another love sign for you.
Are you guys ready for Valentines Day? I haven't bought a single card yet.
I did go to yoga class yesterday…for the first time in a couple of years…I know…..bad.
Trying to get back on the healthy track.
Enough about me….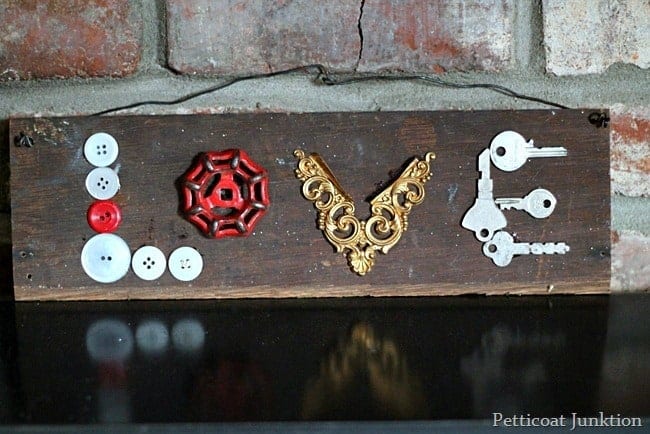 No, I still haven't got the workshop completely organized(thanks for asking Chris). It's a work in progress.
After I got out my junk treasures I didn't put them back.
They're all over the place. That's why I keep throwing signs together!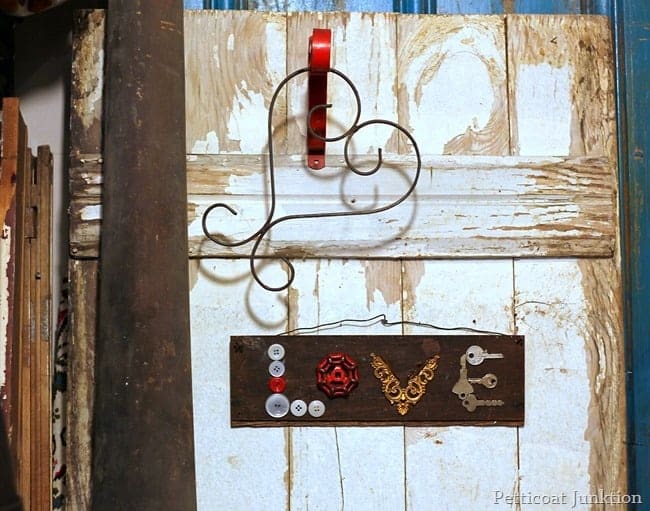 I like the buttons on this one.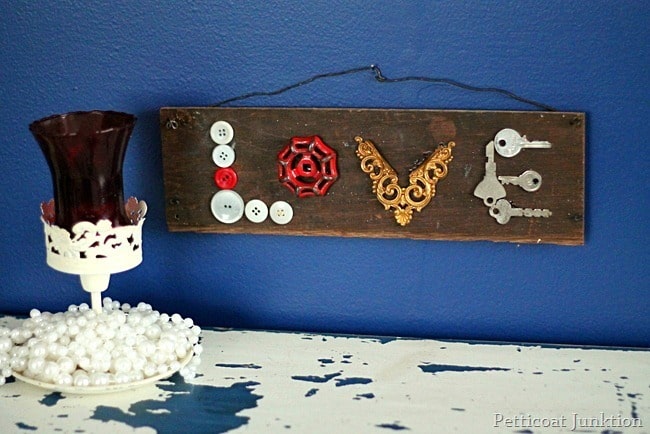 They say the third time is a charm…so I think this is my last love sign for a while.
Do you remember the other two?
The first one is Love on a red background and the second is a really junky sign that I just love. So I'm keeping that one!
And if you want to get a little crazy grab the black electrical tape and create your own special love note.
Leave me a little note below.
I love hearing from you.
You only have to leave your name (first name is ok) and your email address, then your comment.
Your email address will not be shown on my blog.
Thanks for stopping by and have a great week,
Kathy

linking to these parties….
Thrifty Décor Chick…..Funky Junk Interiors….