Red, White, and Blue Chest of Drawers
This chest makeover was the easiest ever. I didn't even open a paint can. The piece was already painted with three colors…..red, white, and blue. What could be more perfect.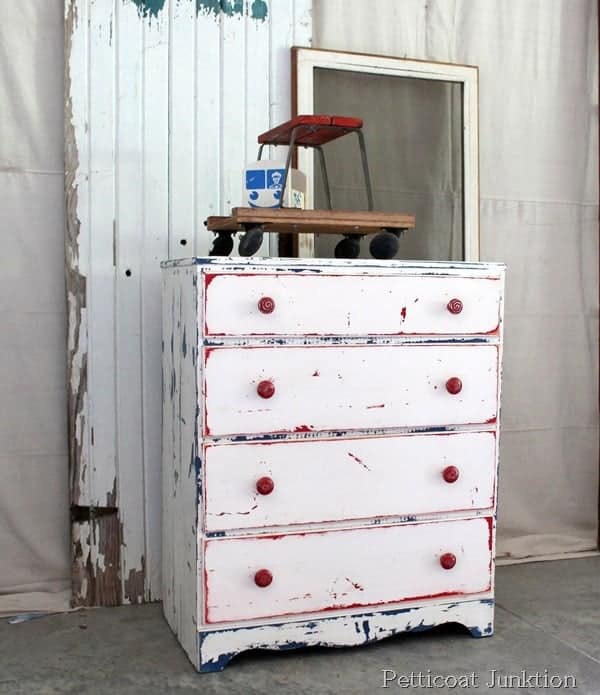 I didn't paint it. I worked with what was there. Now for the details…..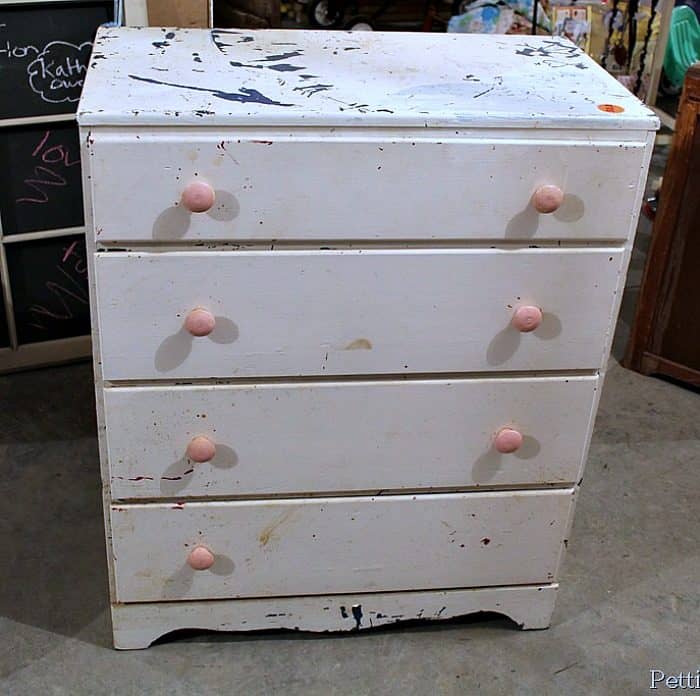 I think this chest came from the Nashville Flea Market a couple of months ago but I can't find any pictures of it. Or maybe it came from My Favorite Junk Shop? I can't remember. I think I paid $30 for it. That figure is stuck in my head for some reason.
Can you see where the paint is peeling off and there is blue paint underneath? It's really hard to see but on the drawer fronts there is red paint peeking through the peeling paint.
(This post contains some affiliate links for your convenience. You can read my full disclosure policy here.)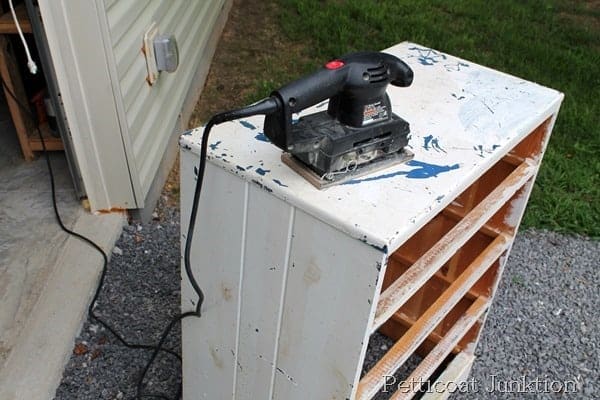 Distressing Paint
I've learned a few things in my painting journey and one of them is that everything doesn't have to be re-painted or…. painted at all.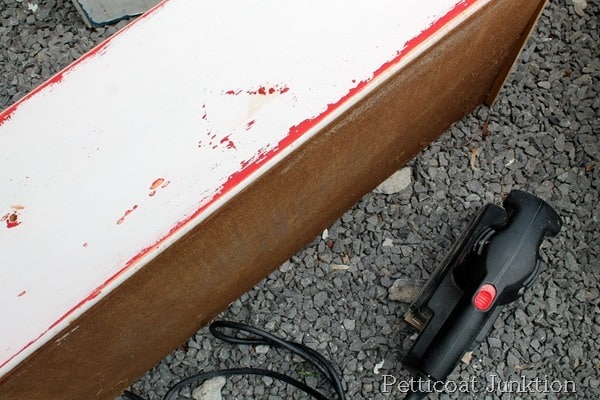 I took my electric sander and some 100 grit sandpaper and went to town on the chest.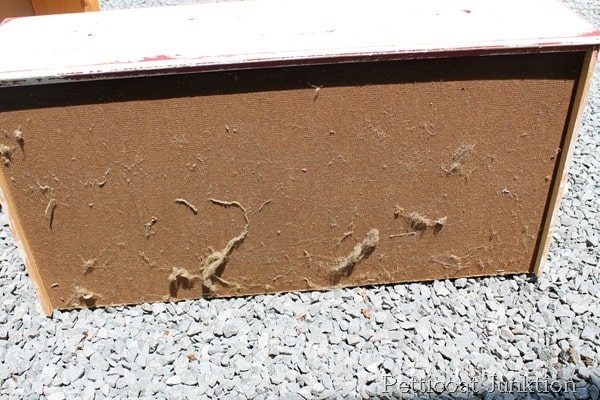 Really dirty. I used the shop vac to clean it up and after distressing I cleaned it all over with Simple Green.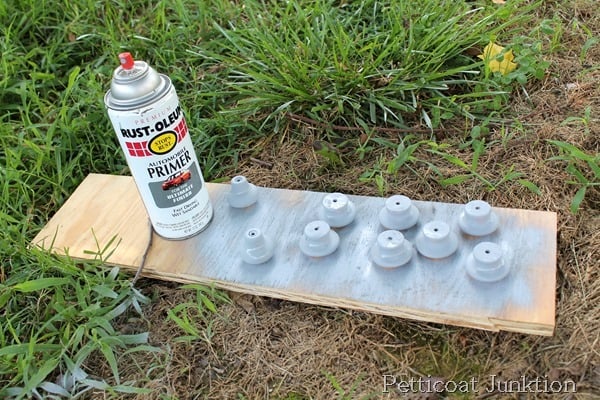 Spray Painting Hardware
If you noticed in the before picture, the knobs were pink and there was one missing. I found two matching replacement knobs for the top drawer and I spray painted all of them with Rust-Oleum automobile primer. Hey, that's what I grabbed, don't know where the automobile primer came from. Then after the primer dried I spray painted the knobs with this pretty gloss red!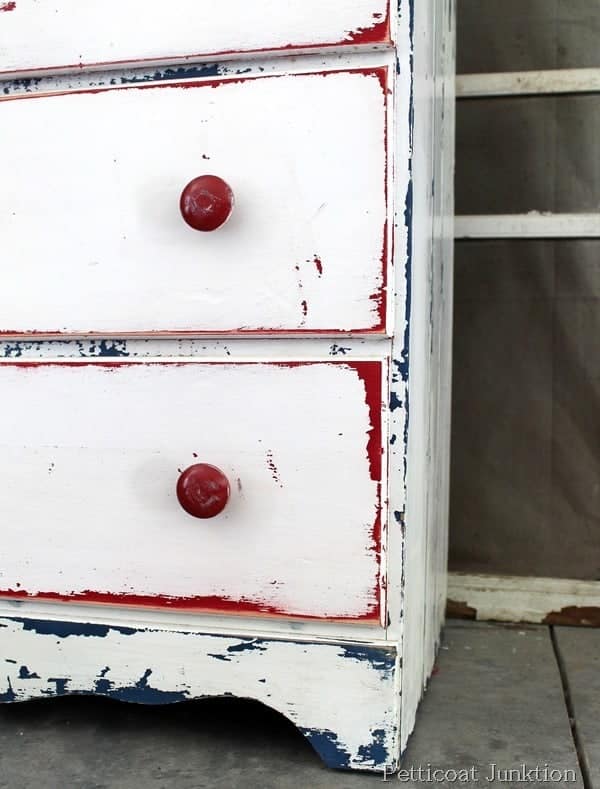 I could not have improved on this piece by adding yet another coat of paint.
For the final touch and to prevent more peeling, I applied a coat of clear wax.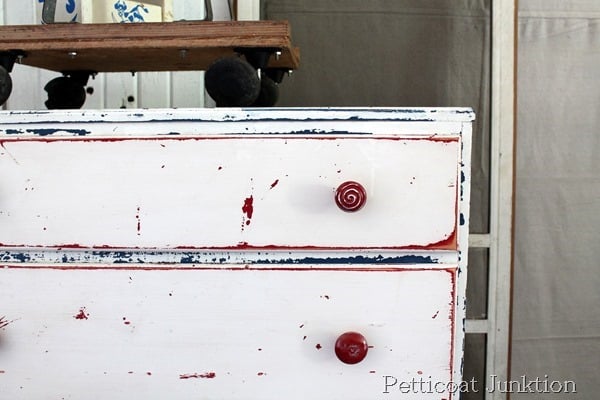 You notice the distressing job on the knobs.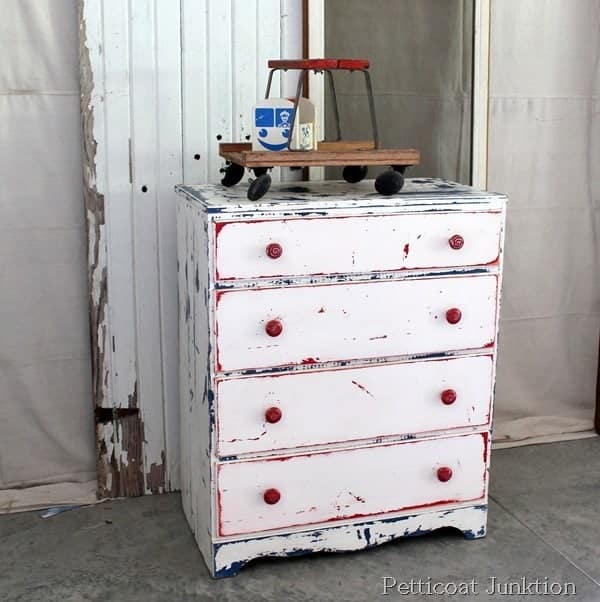 The Red White Blue Chest 
I know this look isn't for everyone. Some of you will hate the over-the-top peeling/distressed paint finish…..and some of you will love it. To me….. the red, white, and blue color combination was too good to paint over.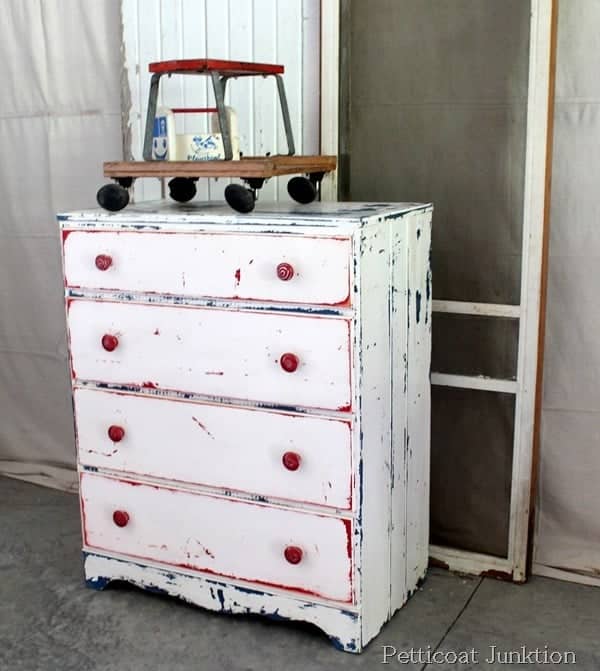 When I first started painting furniture I would make a plan and it always included painting….always.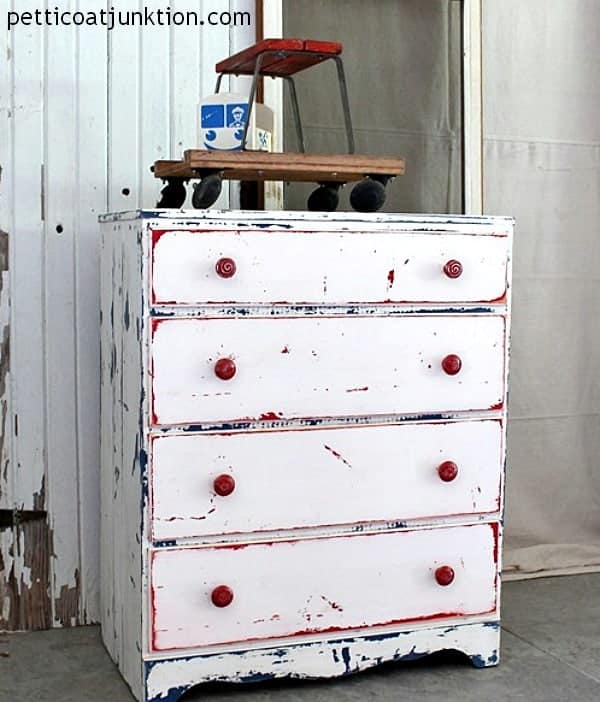 Now I've learned to look at the furniture differently and see if I can work with what is there. Sooooo…..let me know what you think.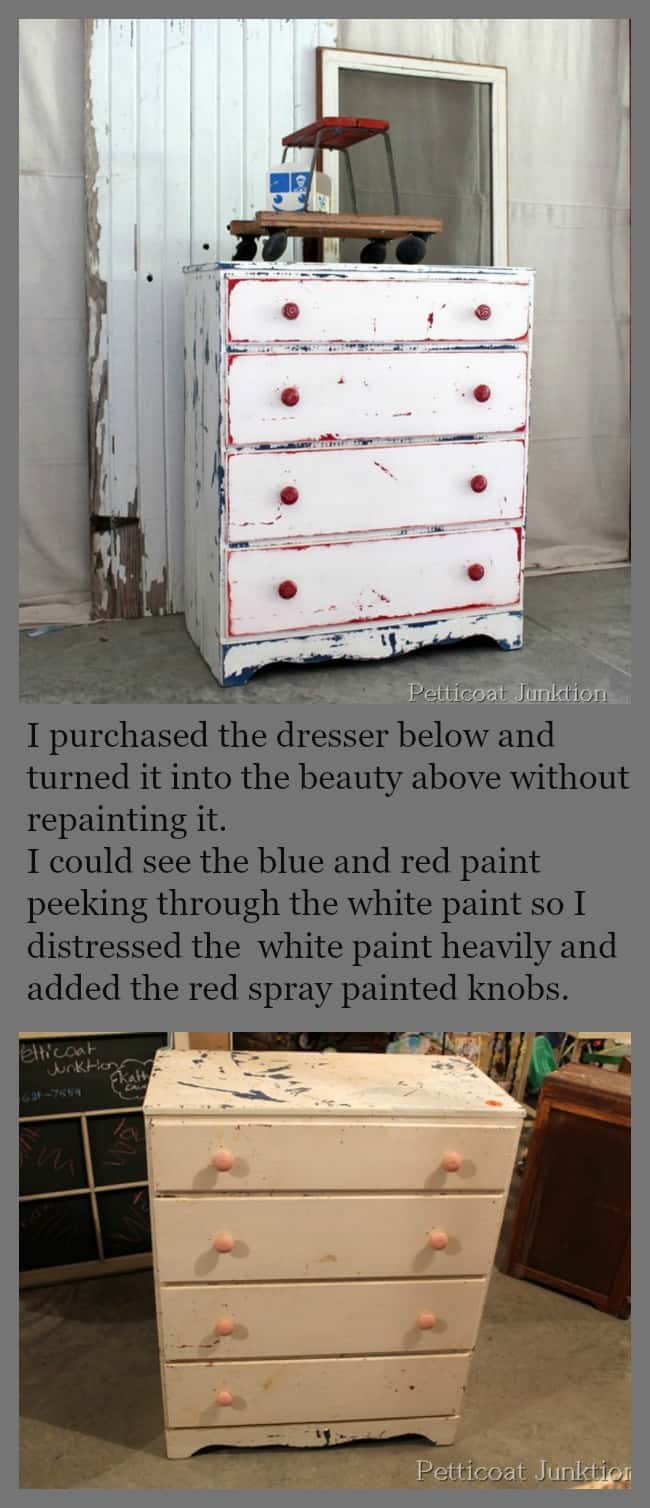 Do you like the Red White Blue Chest??
If you like this makeover view my DIY Furniture Tutorials below….