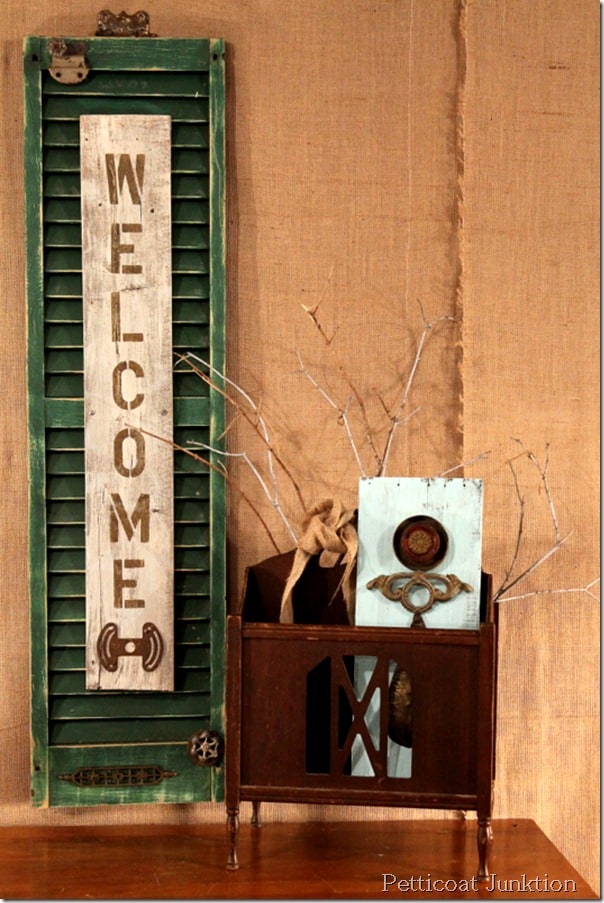 Welcome Shutter Sign
Good Morning Everyone, It's a warm rainy day in Clarksville, more like Spring than Winter. No complaining here. I'm still trying to organize my blogging life….really.
If you've spent much time with me, you know I'm a junker. I assemble Angels from reclaimed wood and junk hardware, and some of my rusty finds and cabinet doors become wall hangings. My first attempt at blogging organization is "Salvage Saturday" where I share a craft project, a junk find, or salvage ideas from fellow bloggers or from the Web. So without further ado…. Salvage Saturday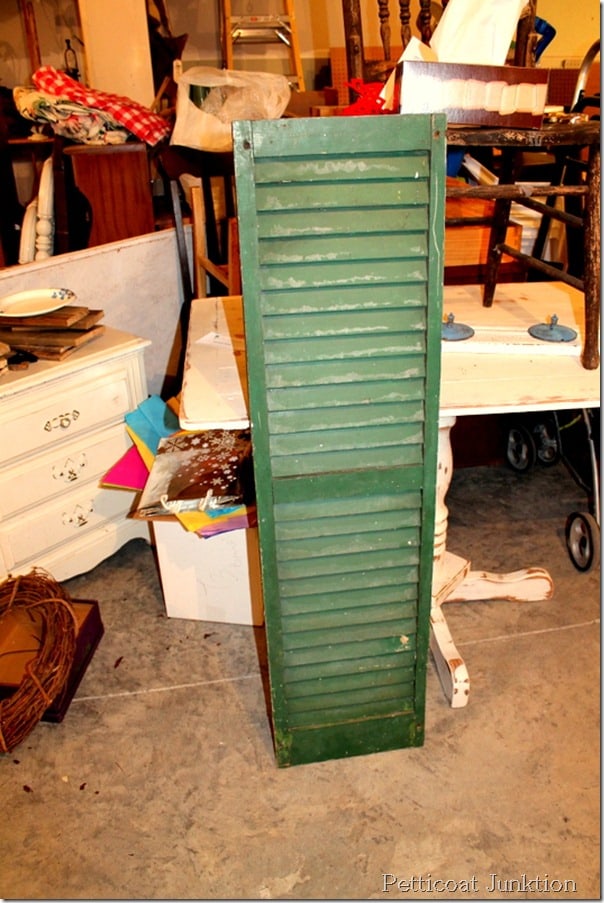 chippy green shutter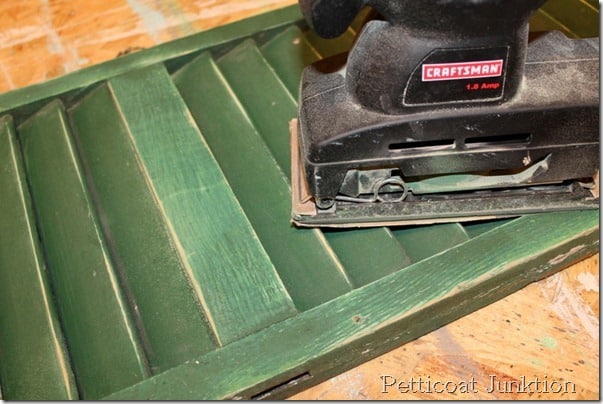 It wasn't chippy enough for me so I distressed it a little more.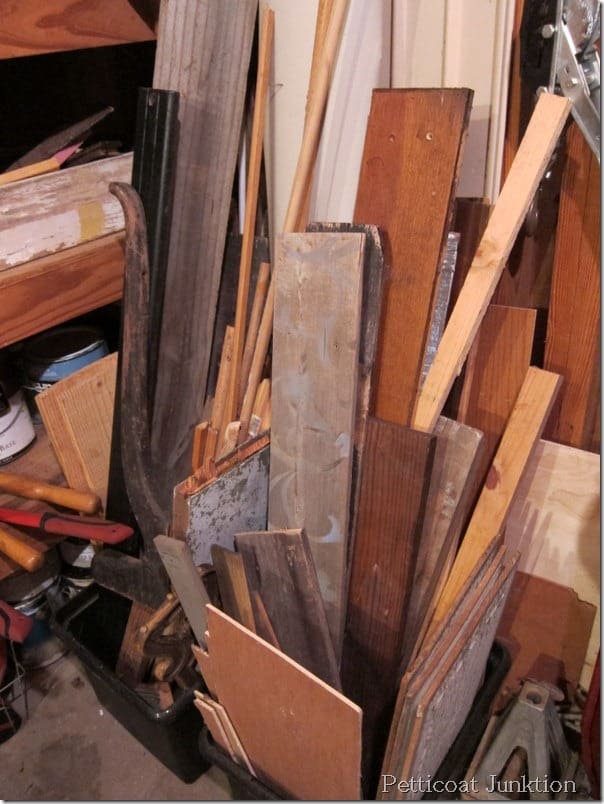 reclaimed wood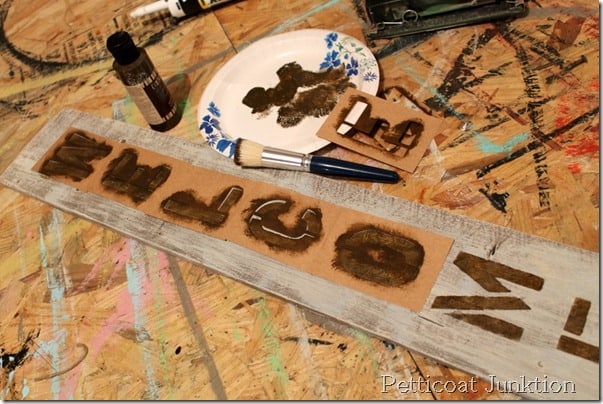 I dry-brushed a little white paint on this board before I added the stencils. Sorry I didn't get a before picture. This piece of fence wood was reclaimed from someone's front yard. We lived in Florida for several years, just after they were hit with  2 major hurricanes. Homeowners were stacking their destroyed fencing beside the street for garbage pickup. Every morning when my husband left for work I would drive through neighborhoods and load up on fence boards and other cool finds. My son (28) thought I was kidding when I told him about my curbside pickups.  Sorry to say but I'm almost out of this wood.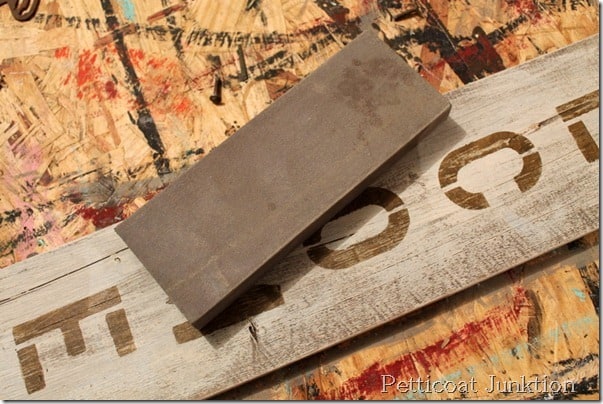 Brown paint for the stencils, then I used the sanding block to wear away a little of the lettering.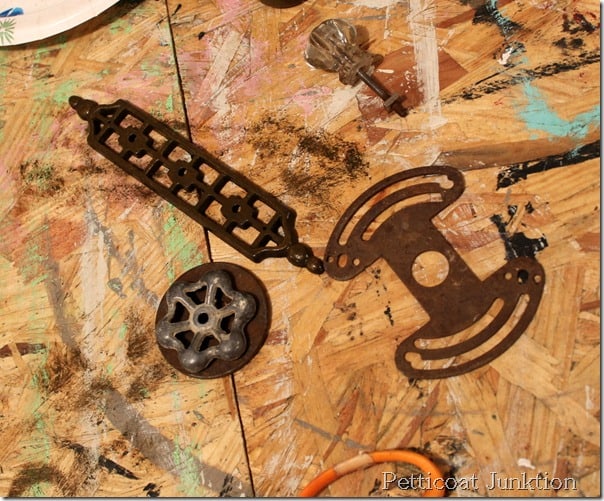 A few pieces from my junk crates…..trying to decide what to use on the shutter.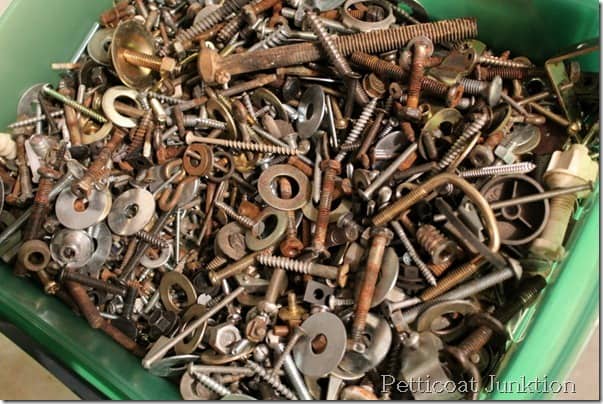 My collection of odd screws, bolts, washers, etc. Sometimes it takes hours putting together the projects…… finding the right hardware and then screws the right length and width for the boards and hardware  pieces.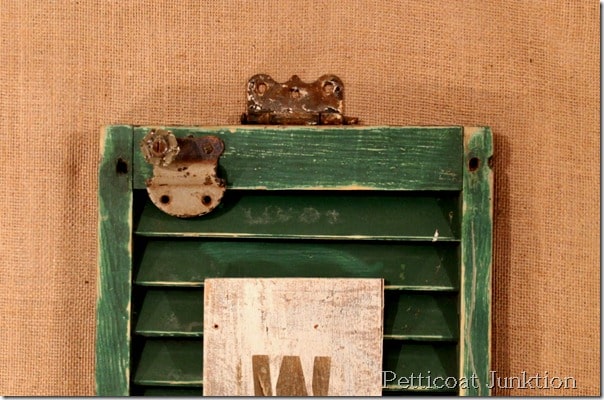 This old door hinge was perfect for the Welcome Sign hanger.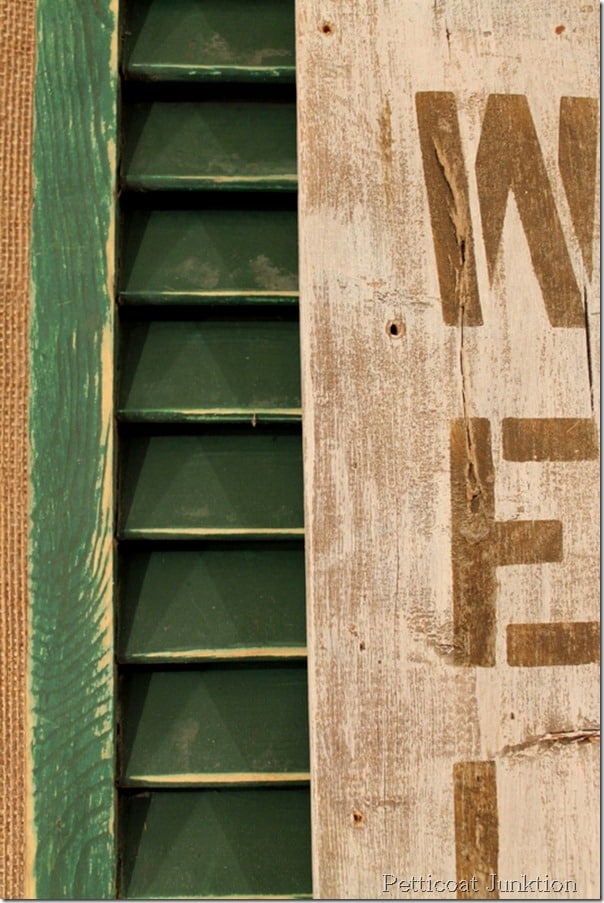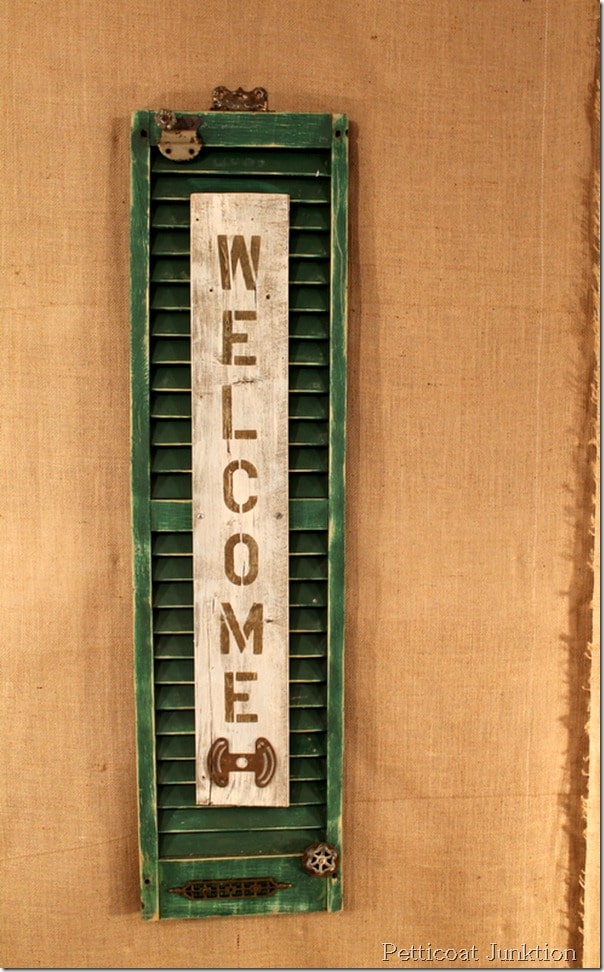 Comments on the first Salvage Saturday would make me do the happy dance!
Have a Great Weekend,