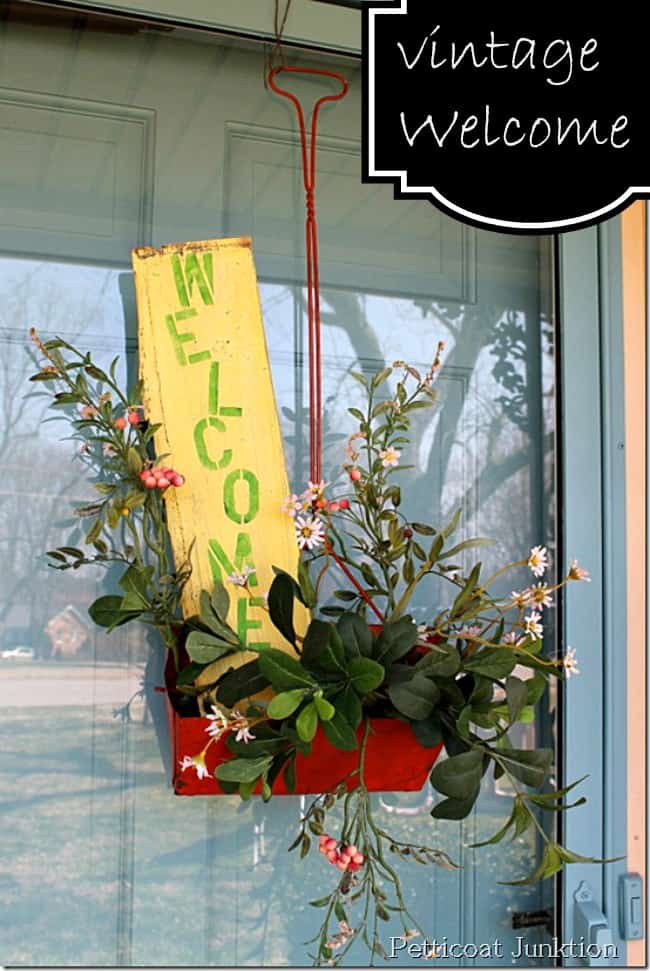 Rise and Shine,
It's time for Salvage Saturday.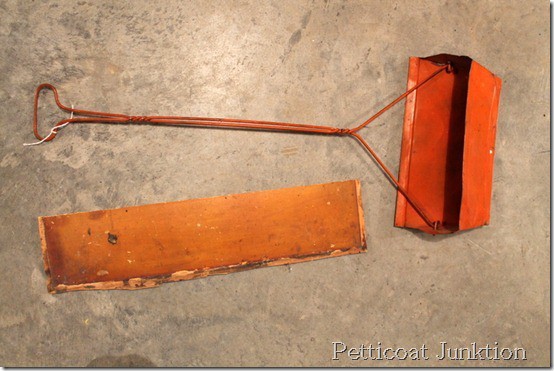 I found the vintage metal dustpan on my junkin' trip earlier this week.
The color was calling my name.
I didn't have a plan for it, but I had to have it!
The piece of wood is part of a drawer bottom. It came from my stash of reclaimed wood.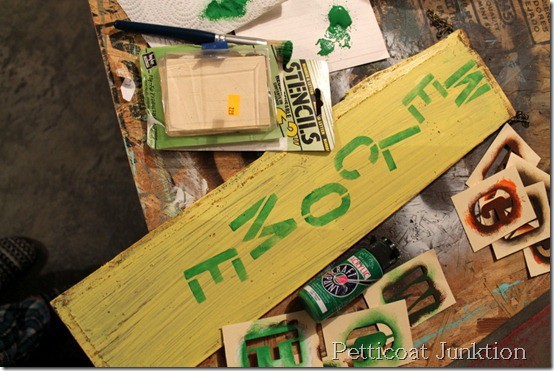 I painted the wood with a cheery yellow latex paint, then stenciled "welcome" on one side and……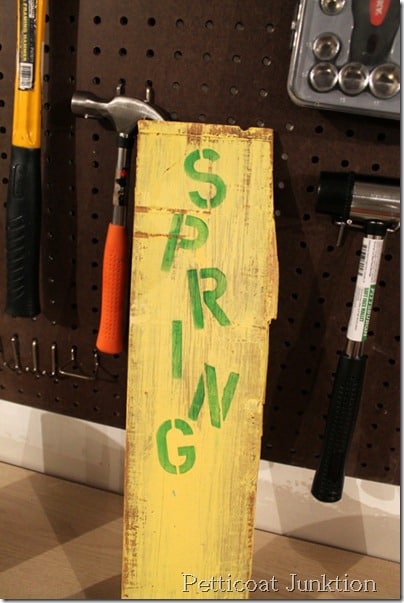 "spring" on the other.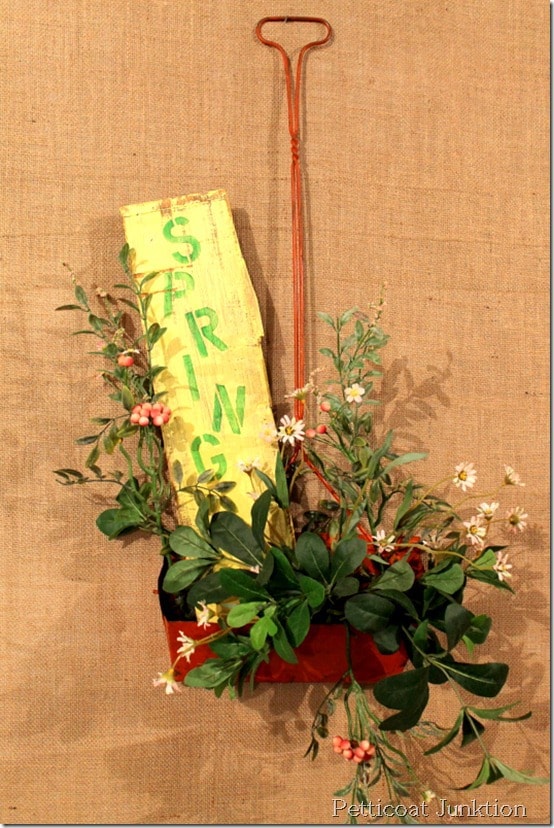 I put together a little greenery and flowers and used a glue gun to adhere them to the dustpan.
I have a box full of flowers for projects like this one. Anytime I find them at a reasonable price I snap them up.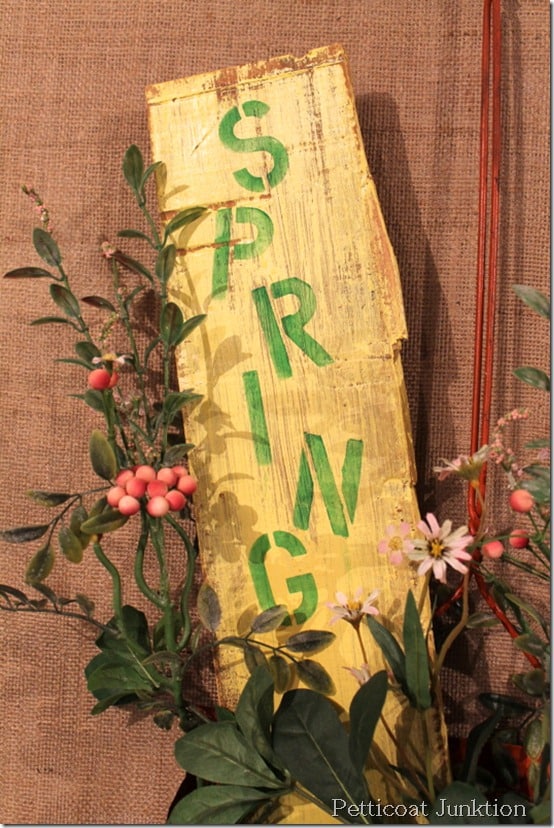 Don't forget to SPRING forward tonight.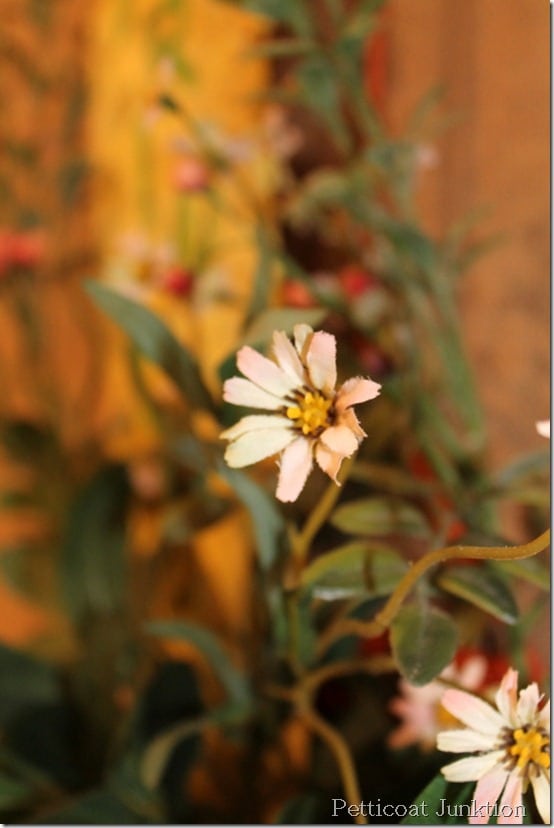 I'm practicing on my photography and this type of picture with the subject in sharp focus and the background blurred is called Bokeh, or I think that's what it is
.
I don't know if it's a really good photo but I was happy with the way it turned out.
Hey, I'm trying, ok!!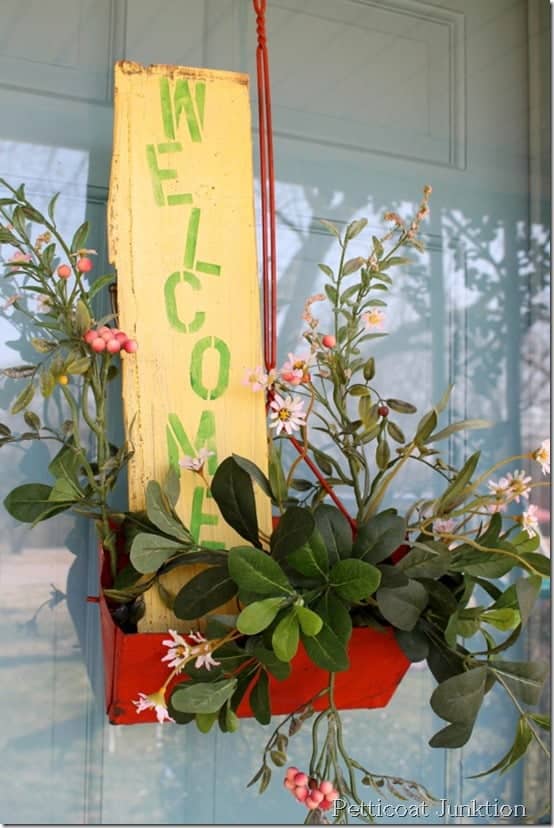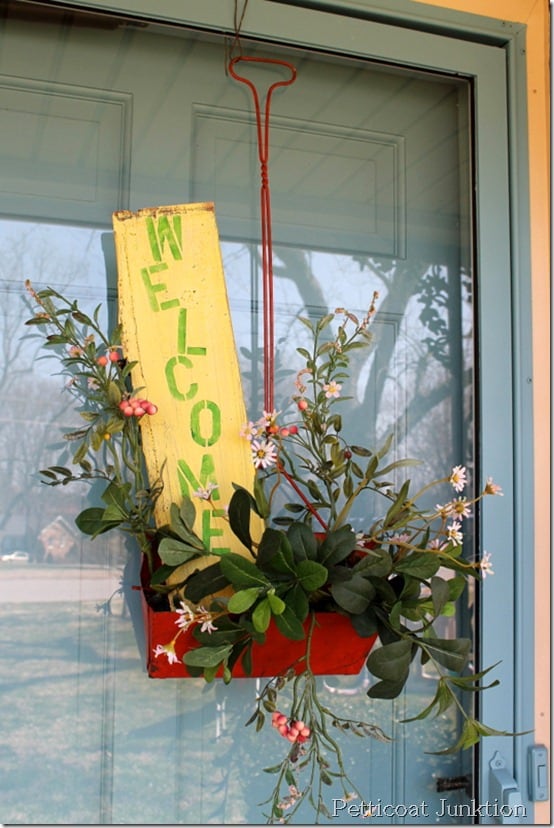 Hanging on my front door to WELCOME visitors.
Have a great weekend everyone!
I love to hear from my readers. You can leave a comment at the bottom of this post by clicking comments under the social media icons.
I give this info because I had a friend tell me she didn't know how to leave a comment.
To receive my updates in a reader click the green RSS feed, P is for Pinterest, and a Facebook like is always nice!
Party Places….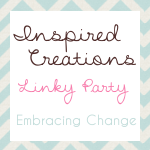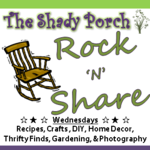 Kathy