Second day of "Love Week" and it's all about love letters.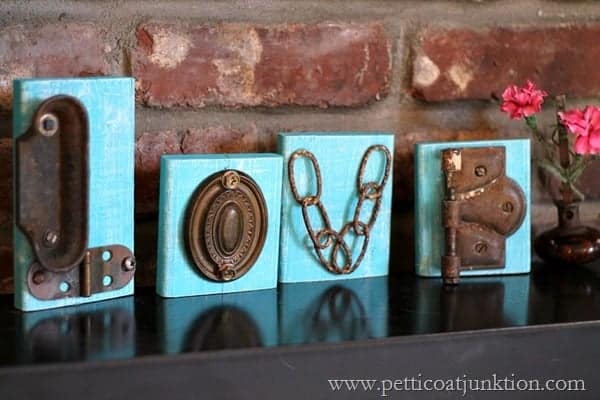 DIY Love Letters
The letter blocks feature junk hardware from my stash.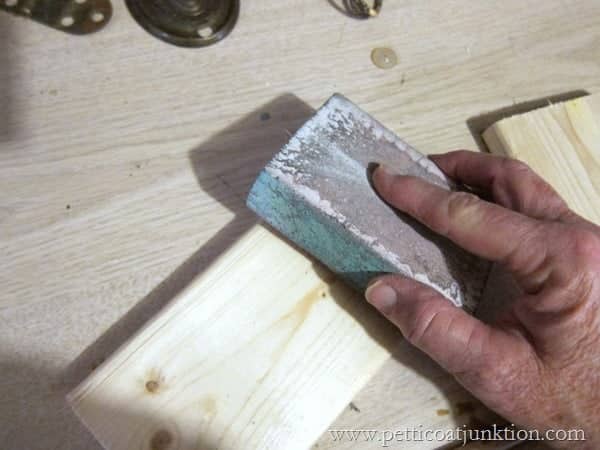 The JTS cut boards for me. I gathered the boards from a construction site a couple of years ago. Better to be used than to go to the landfill…right. I sanded off the rough edges.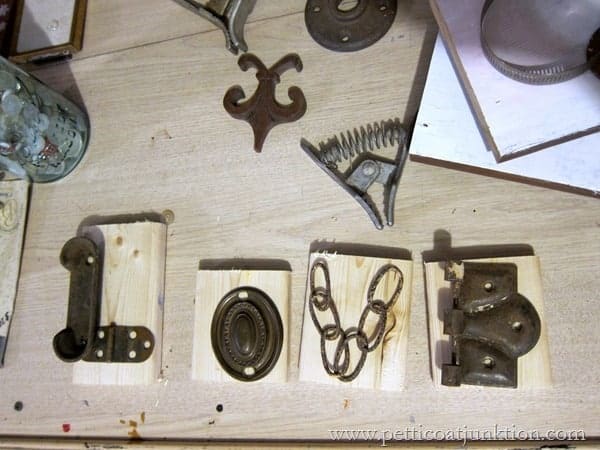 After digging through tons of stuff I came up with these pieces for "love letters".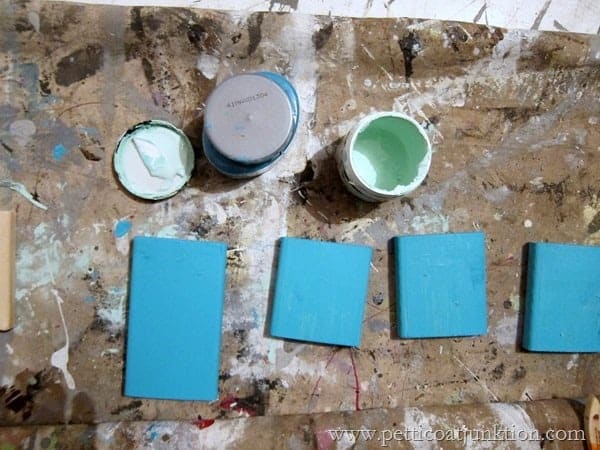 I selected a bright turquoise to contrast with the rusty brown.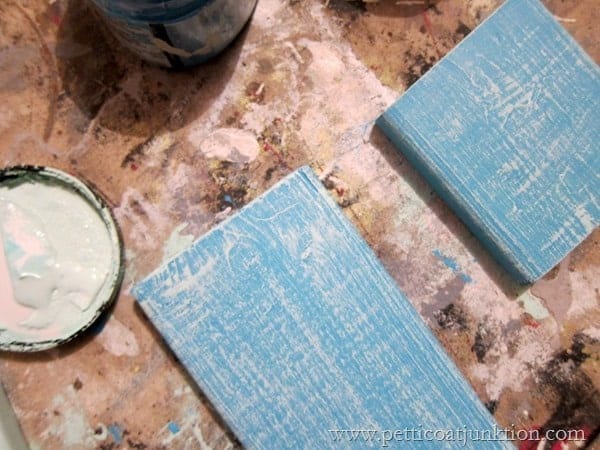 And then I dry brushed a light aqua over the wood. See how it highlights the details.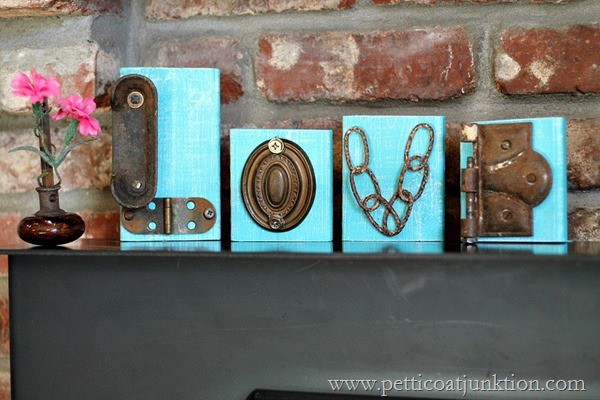 Hot glue held the hardware on while I found screws the right size. Using the glue works great because it holds everything in place while drilling the screws in.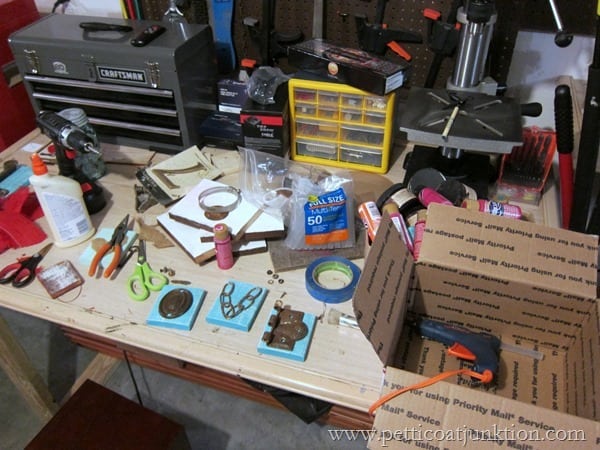 This is how I roll.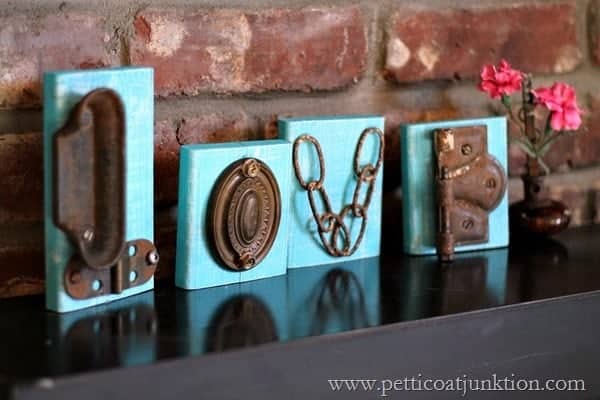 Do you like the DIY Love Letters or the stenciled heart sign the best? See you tomorrow. I'm off to classes today! Thanks for stopping by,