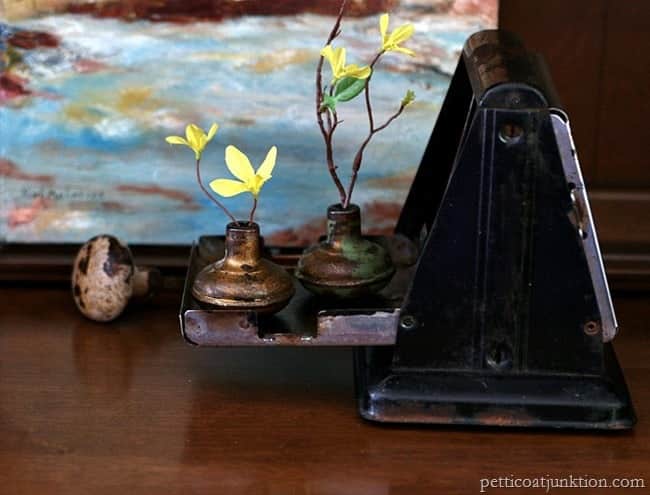 vintage door knobs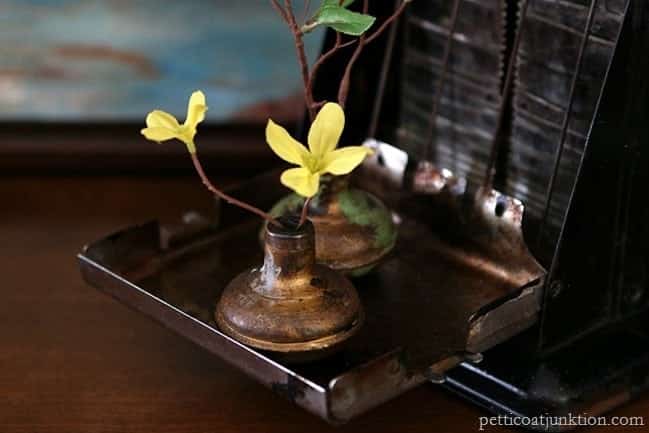 yellow flower stem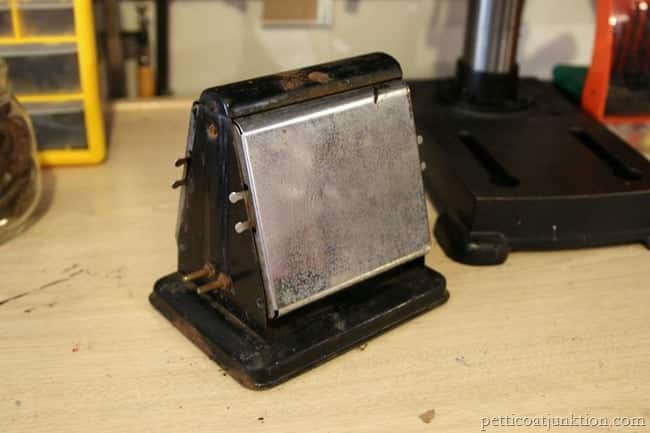 I have a thing for vintage toasters.
I don't know why but I can't pass them up.
I found this one at a local auction for $3.
Maybe a little pricey but I bought it anyway.
I got a few "are you nuts" looks.
Those people just couldn't see the potential this rusty beauty has.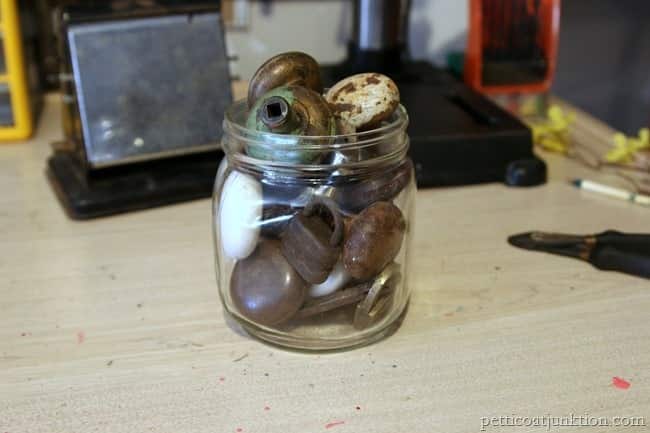 junk treasures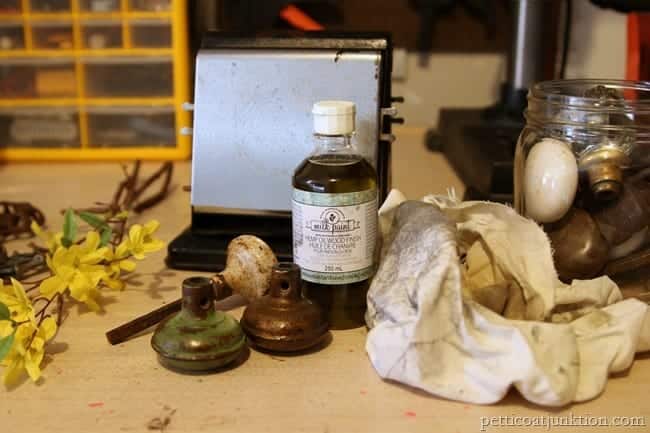 I oiled the knobs and the toaster with Hemp Oil then shined them up.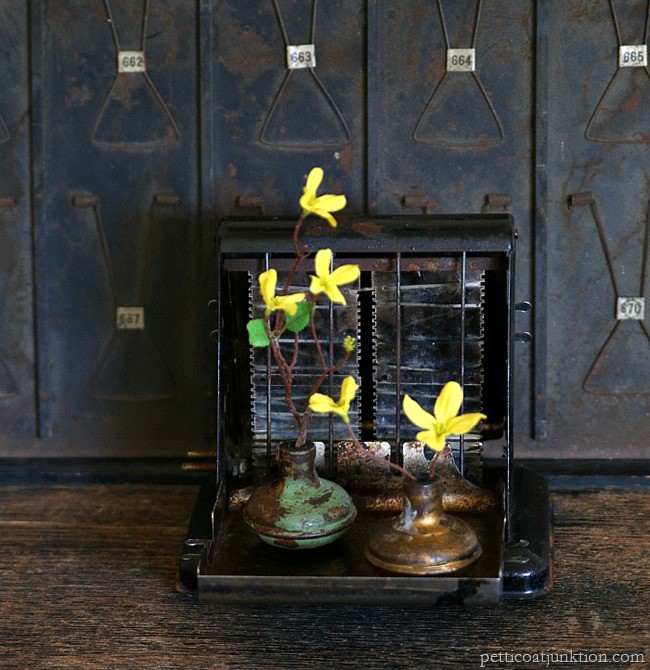 I added simple artificial flower stems and created this display.
The toaster works perfectly as a display for the chippy door knobs.
Who knew door knobs could double as flower "vases".
The toaster is rusty in spots…but now it's clean rust…and the rust just adds character.
Well, how do you like the project??…and what about the photos???
See what you can do with an old chandelier here.... Junky Chandelier In The House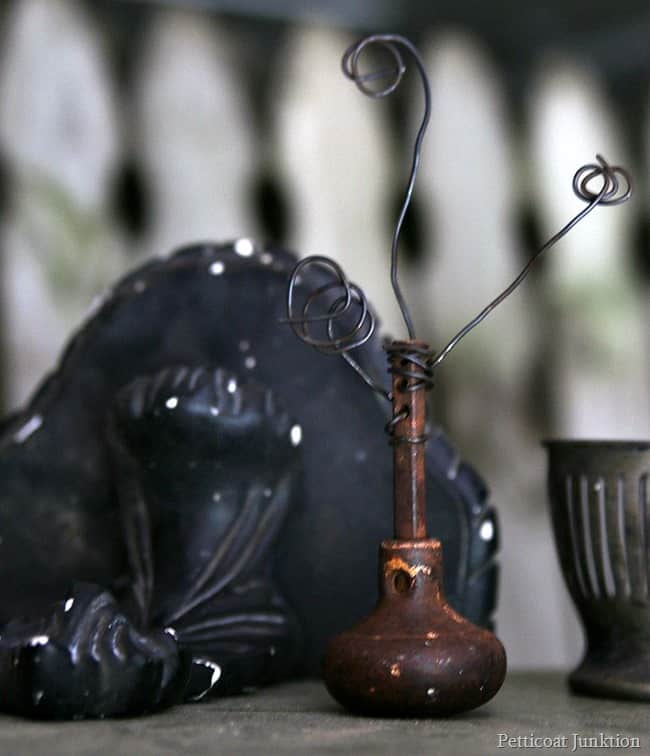 The project I have for you today is very simple. I'm calling it a recipe or photo holder but I can see it being used for a number of things. This isn't a new idea. I've seen photos of similar projects all over the internet and also in magazines. Some of them are fancied up with a little bling. I didn't pull out my bling yesterday so this one is just rustic…..and cool.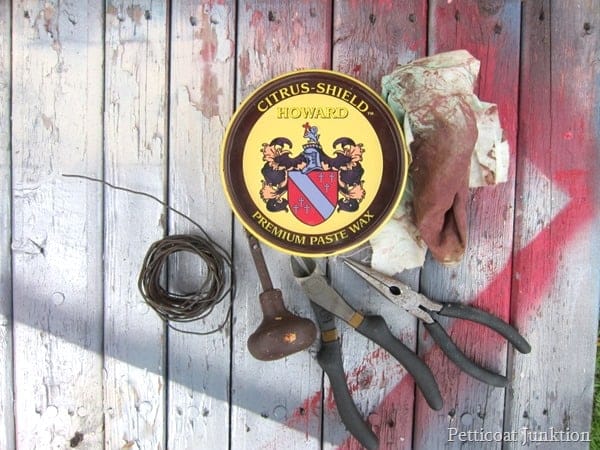 Supplies: thick wire (mine came from a yard sale), vintage door knob with rod, wire cutters, needle nose pliers, and wax of some kind.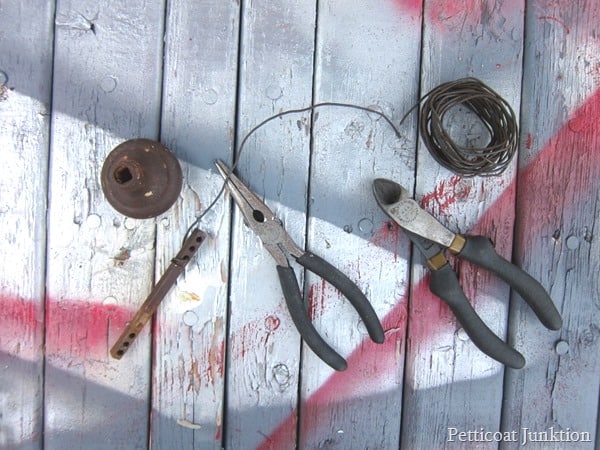 Since the door knob I used was all rusty and so was the wire, I waxed them. The wax keeps the rust from rubbing off on your hands and other things. It also adds a nice patina to the rust. To make the wire holder cut a length of wire, thread it through the bottom hole and twist it around the rod with the needle nose pliers. Make sure it's good and tight.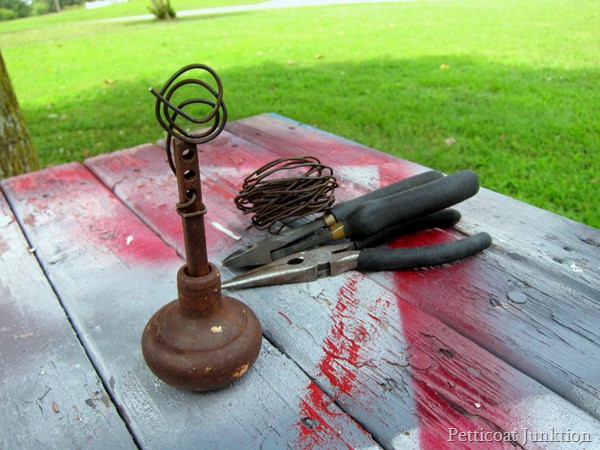 Stick the rod back in the knob and you're done! Unless you look at it and think it is a little one dimensional. Mine didn't look right so I cut more wire and did a little more twisting and…..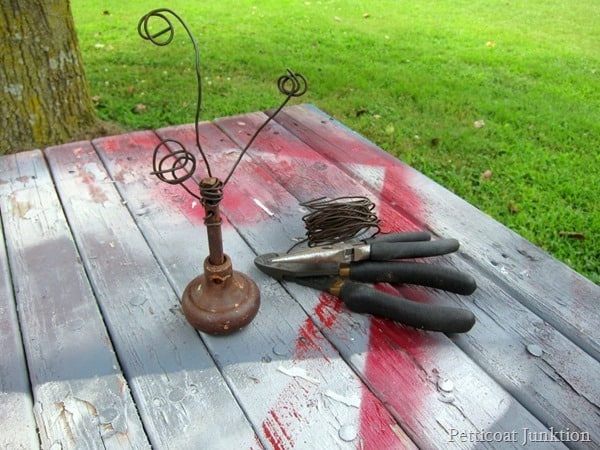 …ta dah!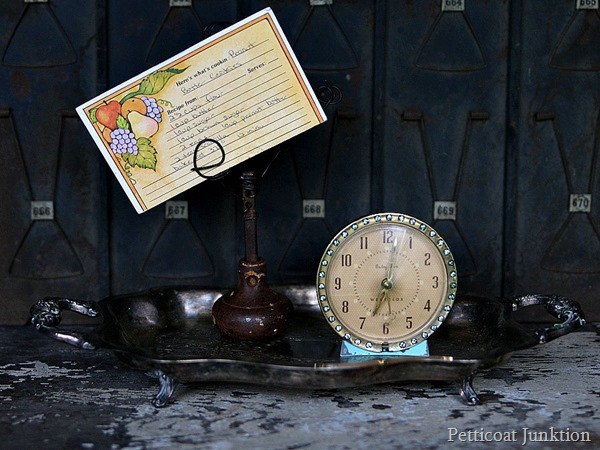 Nice vintage door knob diy photo recipe holder .
I'm off to class.
Have a great day!
Author: Kathy Owen (Petticoat Junktion)
Kathy is the founder of PetticoatJunktion.com, a home décor blog focused on repurposing and upcycling furniture, old hardware, rusty stuff, and thrifty finds into unique home décor. Kathy's projects have been featured on the Home Depot Blog, Plaid Crafts, Behr Designer Series, and in numerous magazines. Read more about Kathy here.