Vintage Door Knobs As Home Decor
Happy Monday!
I'm ready to start this week, how about you guys?
Today's project is a junk creation that was so easy I hate to post about it.
It took me about 5 minutes to put it together.
The exciting thing about today's post….at least for me…is the photos.
I got a new camera and lens and I love the way these pics turned out.
Please let me know what you think!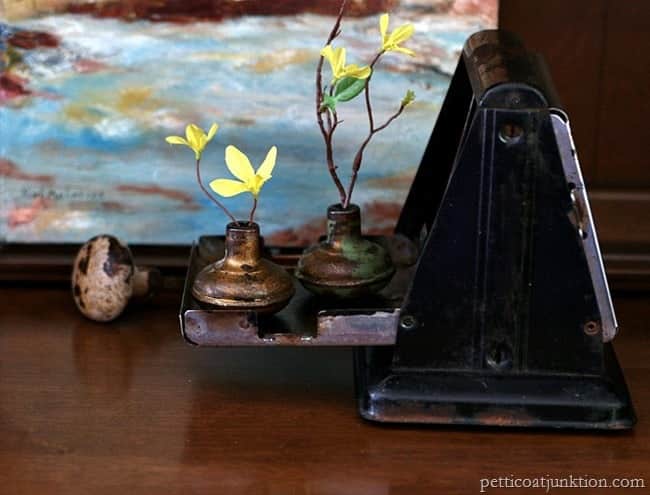 vintage door knobs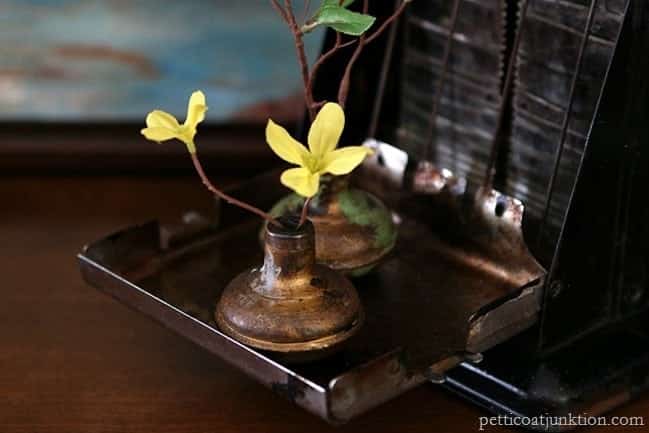 yellow flower stem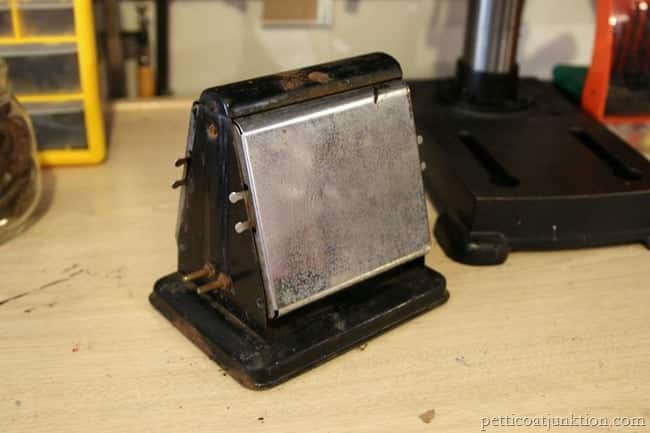 I have a thing for vintage toasters.
I don't know why but I can't pass them up.
I found this one at a local auction for $3.
Maybe a little pricey but I bought it anyway.
I got a few "are you nuts" looks.
Those people just couldn't see the potential this rusty beauty has.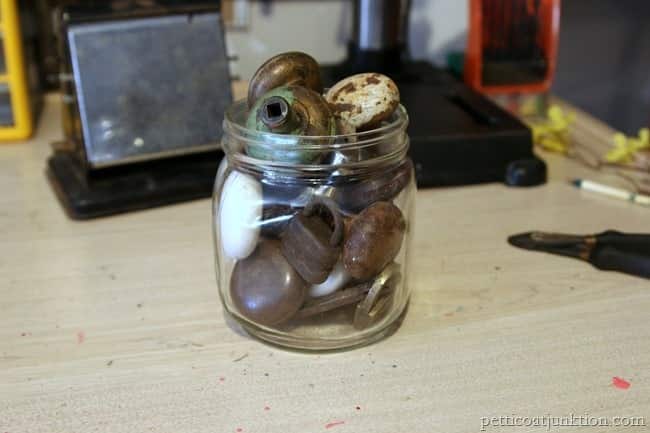 junk treasures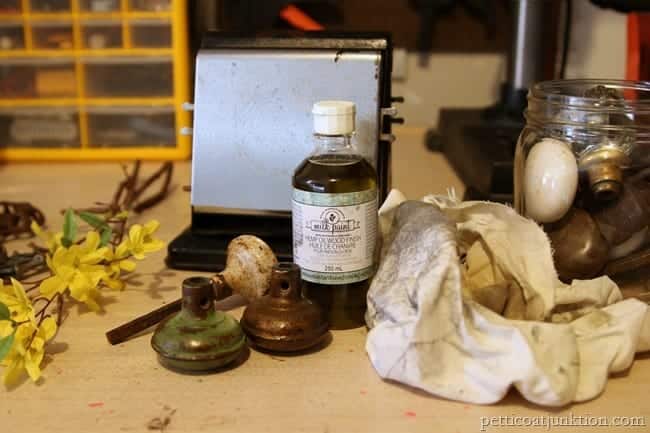 I oiled the knobs and the toaster with Hemp Oil then shined them up.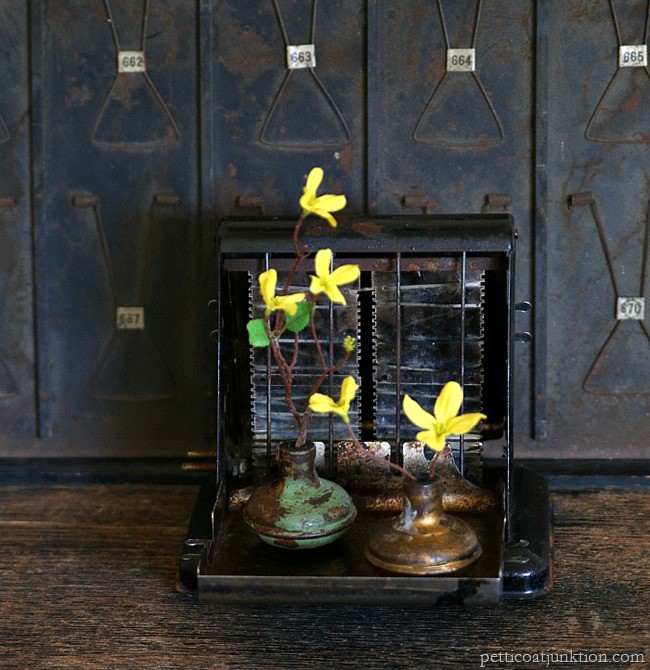 I added simple artificial flower stems and created this display.
The toaster works perfectly as a display for the chippy door knobs.
Who knew door knobs could double as flower "vases".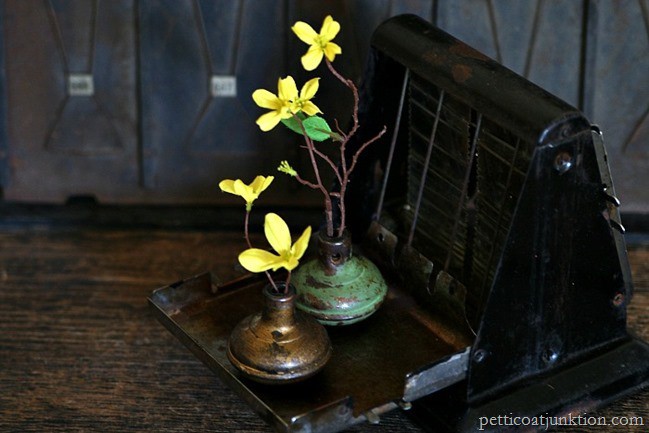 The toaster is rusty in spots…but now it's clean rust…and the rust just adds character
Well, how do you like the project??…and what about the photos???
See what you can do with an old chandelier here.... Junky Chandelier In The House
I'm off to class.
Have a great day!