Preserve rusty patina on metal furniture with a good coat of neutral colored wax. Remove any loose paint then clean and wax to preserve the rusty patina. You guys probably remember the rusty metal lawn chair I found at my favorite junk shop several weeks ago. It was a must have when I saw the layers of paint and rusty patina.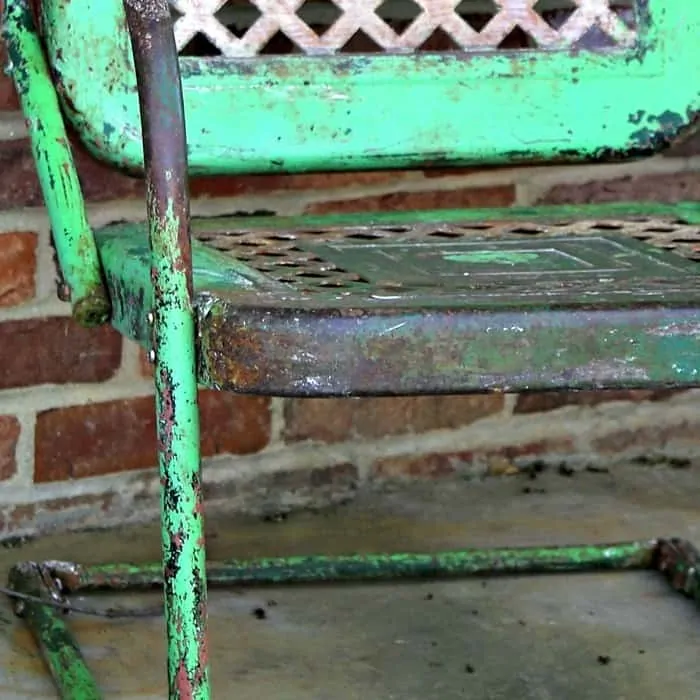 I cleaned it up and put on a coat of wax to preserve that rusty goodness and to keep the rust from rubbing off on anything or anyone. I also made a video showing how I removed the loose paint and how I applied the wax. It's at the end of the post and has a lot more detail than the photos in the post. I talk you through the whole process.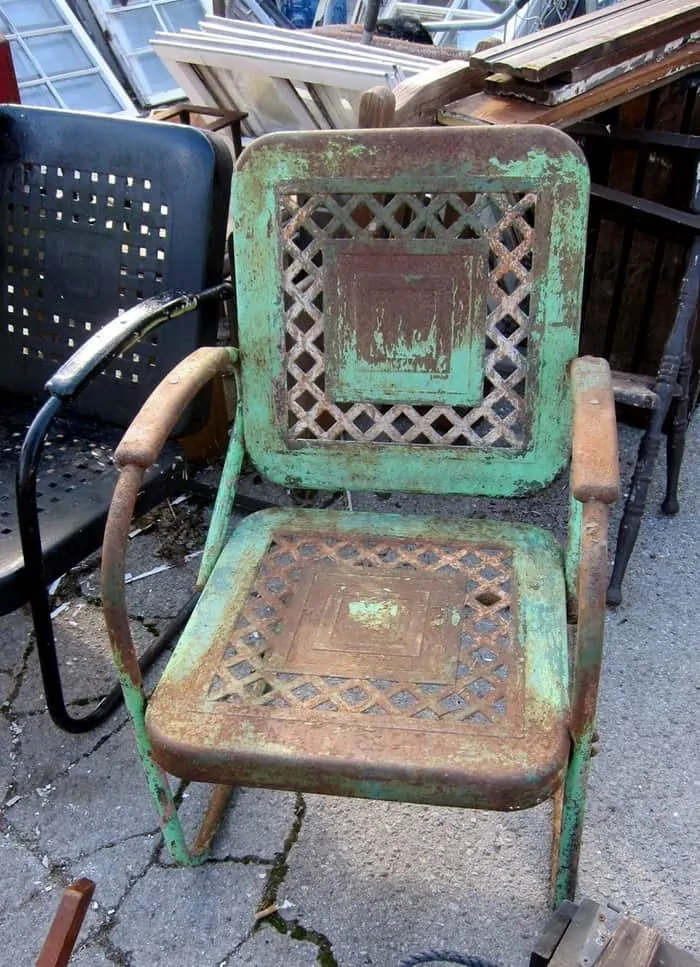 The chair was $15. Not a steal for sure. It was grungy and needed an overhaul. I wanted it for my front porch. It will look so pretty surrounded by flowering plants and ferns.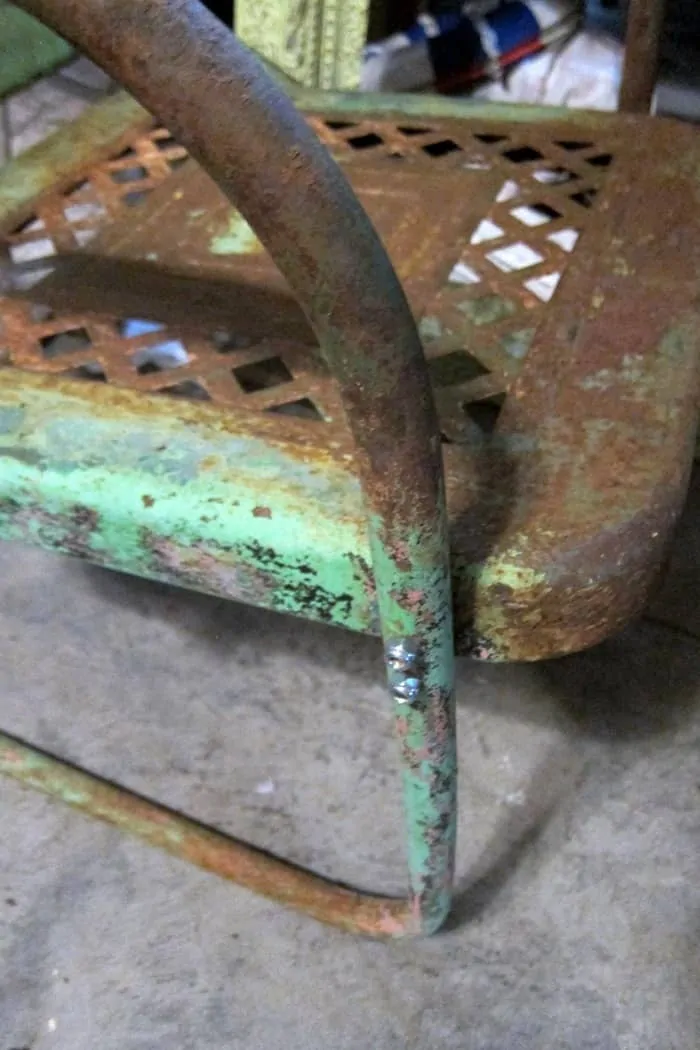 The JTS replaced a couple of missing screws in the leg and seat on one side. I wouldn't want to sit in the chair with those screws missing.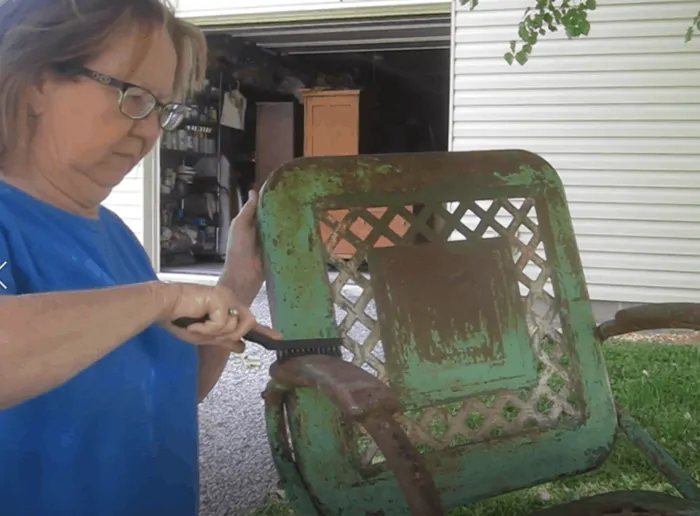 I set the chair on a table outside the workshop where it would be easy to work on. First thing I did was use a stiff brush to remove the loose paint. I sure didn't want all that pretty green paint to come off but the loose paint had to be dealt with.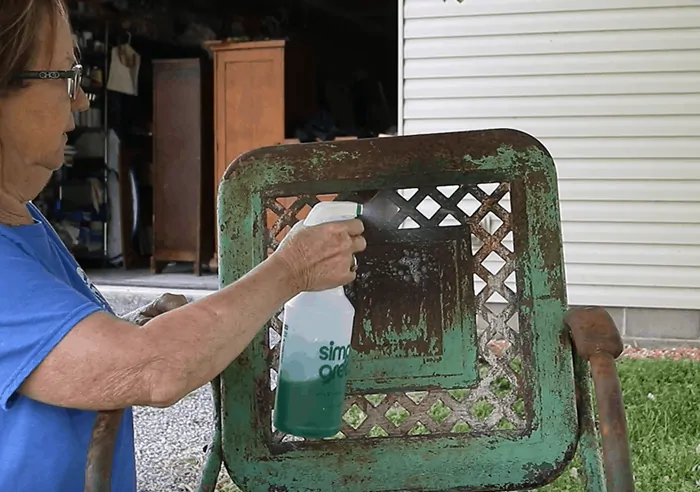 Next I used Simple Green to clean the chair top and bottom, front and back. You can also use plain old soap and water.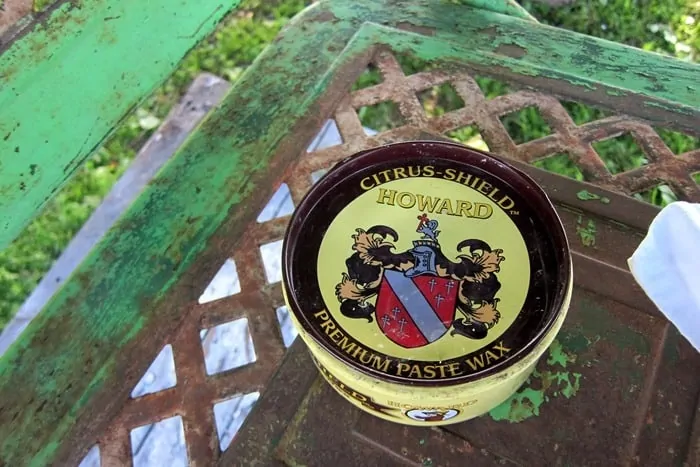 Once the chair was good and dry I applied a coat of Howard's Wax, neutral color.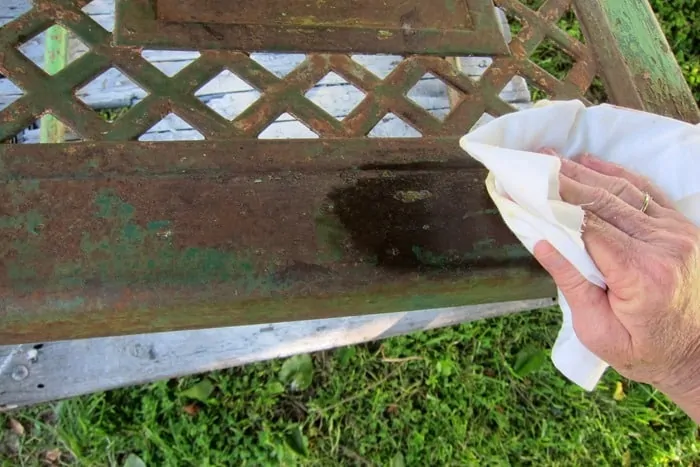 Always apply any type of wax with a lint free cloth. I use old sheets and pillowcases. If you don't have any they are really cheap at the thrift stores. You can get a lot of rags out of one sheet. Let the wax dry for 20 or 30 minutes then buff with a lint free cloth. The buffing is the magic. The finish will be so smooth and will have a nice soft sheen or patina.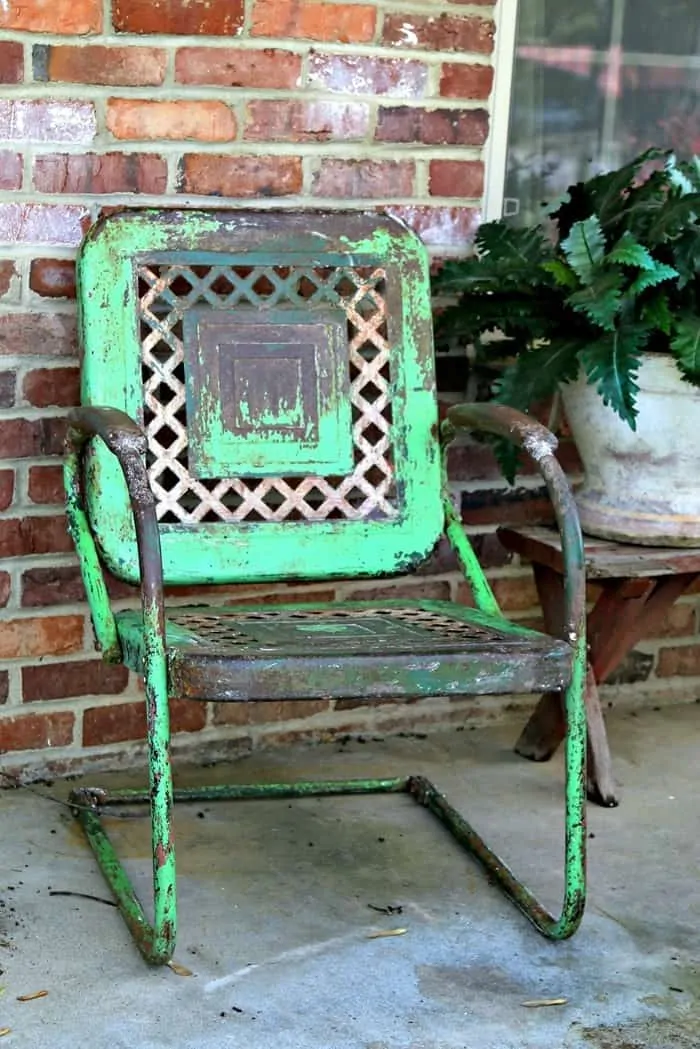 And the chair looks so nice on the porch. I'm waiting another week or two before buying my Spring flowers. Don't want the cold nights to get them and I'm too lazy to cover the flowers at night. Time to watch the more detailed video of cleaning and waxing the chair…..
How to Preserve Rusty Patina on Furniture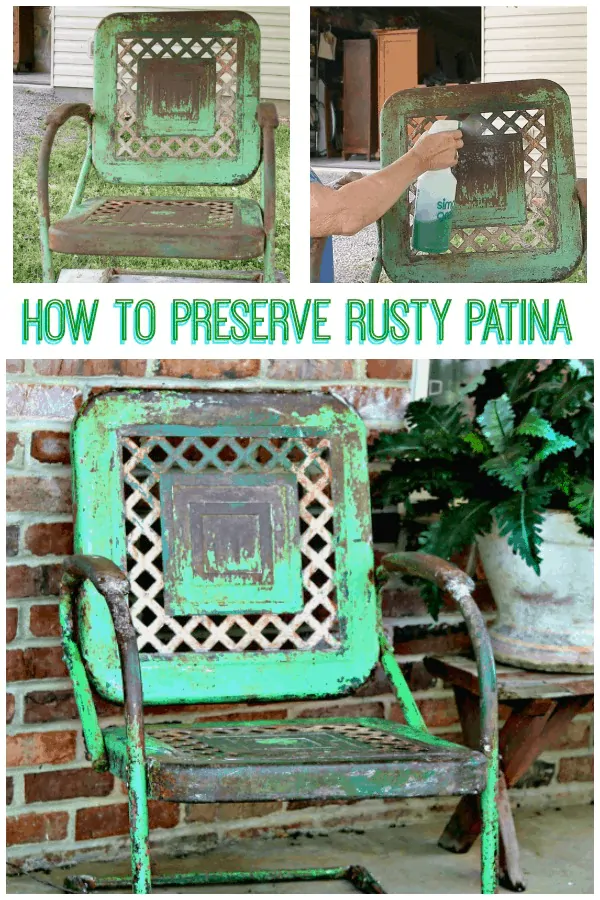 Do you like the rust or not. I know rusty stuff isn't for everyone. Thursday I'll have a new painted furniture project. Thanks for being here, Kathy
Author: Kathy Owen (Petticoat Junktion)
Kathy is the founder of PetticoatJunktion.com, a home décor blog focused on repurposing and upcycling furniture, old hardware, rusty stuff, and thrifty finds into unique home décor. Kathy's projects have been featured on the Home Depot Blog, Plaid Crafts, Behr Designer Series, and in numerous magazines. Read more about Kathy here.