DIY Dominoes Coasters

Good Morning and welcome to our first ever Thrift Store Decor Makeover Challenge.
It's going to be a monthly thing around here.
I posted about the makeover challenge on Sunday because I couldn't wait to tell you about it!
For the challenge I made…..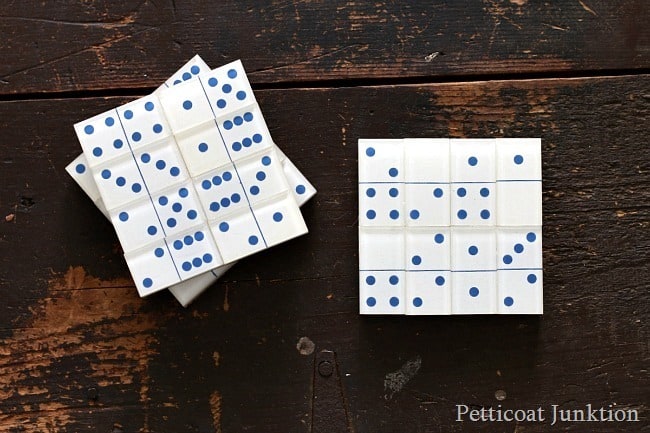 DIY Dominoes Coasters from my thrift store finds.
And if that wasn't enough…..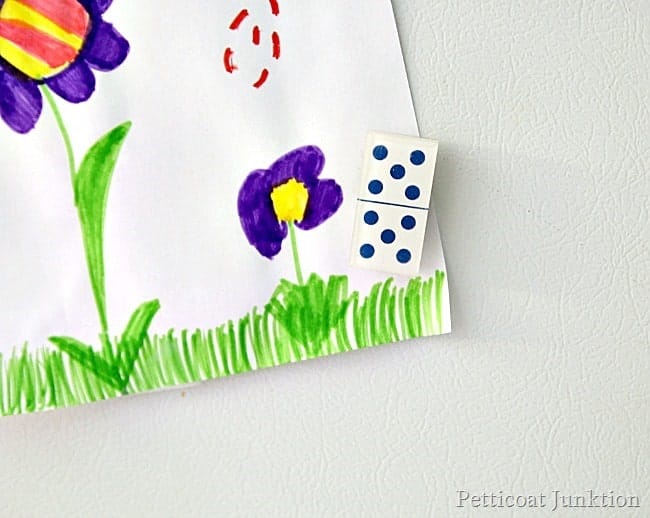 I made Dominoes Magnets too.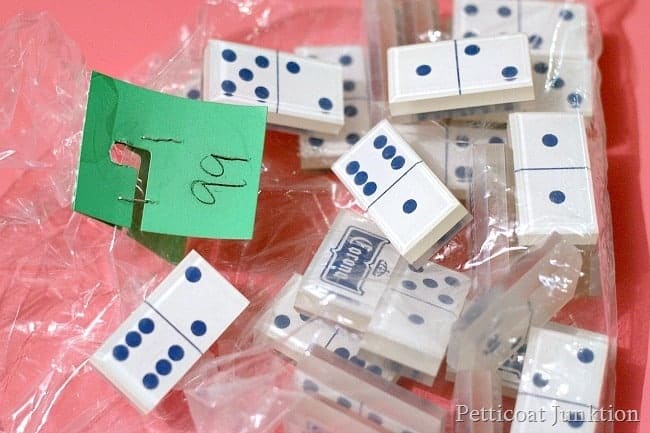 It all started when I found these pretty dominoes at the thrift store right up the street from me.
Now that tag says I paid 99 cents for the bag of dominoes but since I get the "better with age"  discount, they were only 70 cents.
I loved the color and clear acrylic look.
I wasn't sure what I was going to do with them but I had to have them anyway.
I found inspiration on Pinterest.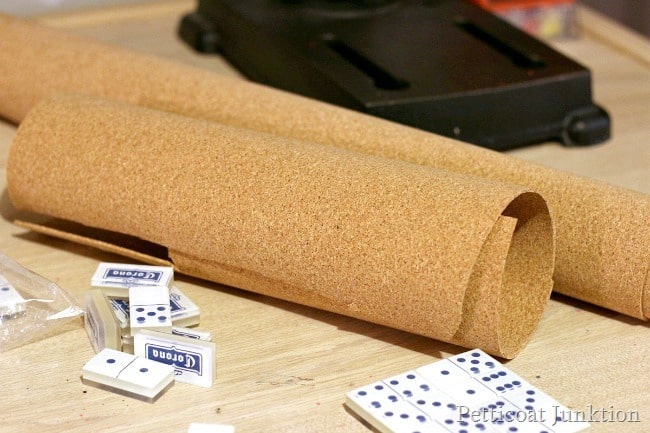 The roll of cork has been in the workshop for a while.
The granddaughter and I use it for all kinds of projects.
I purchased it either at Hobby Lobby or Michaels…can't remember.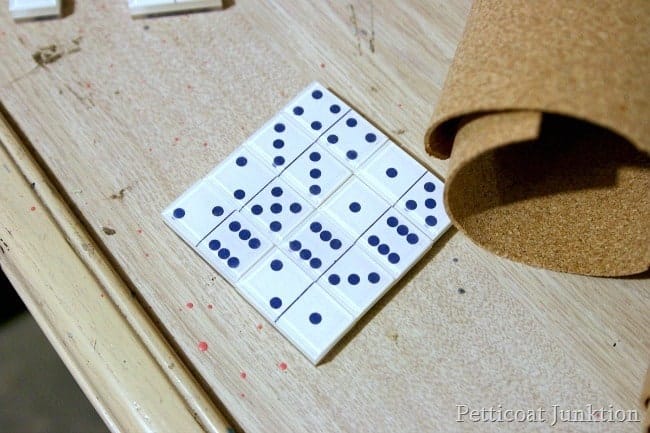 I laid out the dominoes….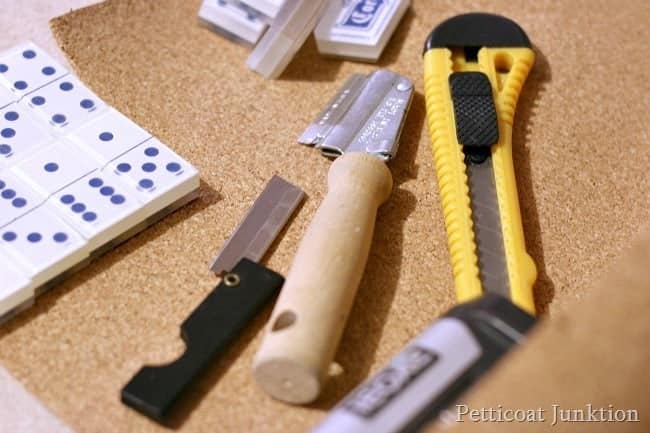 …then used a razor blade to cut the cork.
The one with the yellow handle worked the best.
Probably because it had the newest sharpest blade.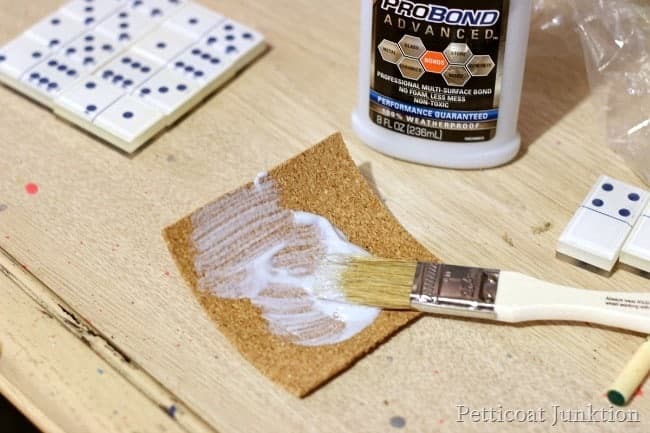 Then I used Elmer's glue to adhere the dominoes to the cork.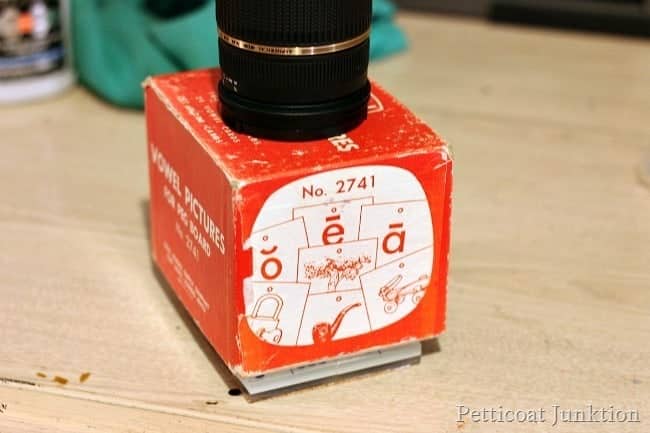 I set a weight on them while they were drying.
The next part is where I tell you how I messed up.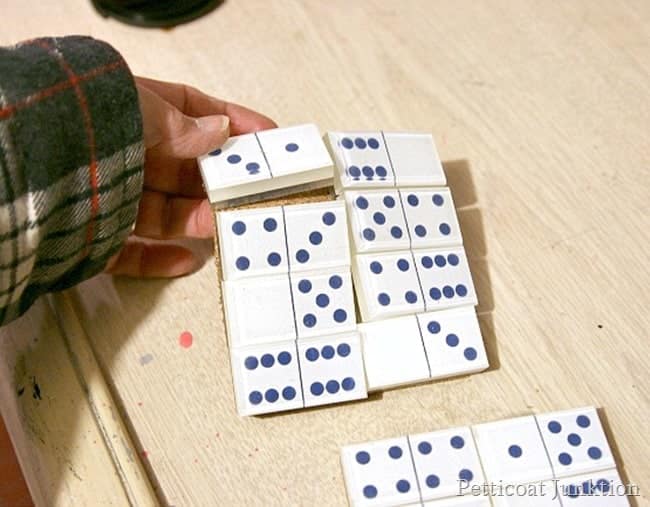 I glued the dominos to the cork but I didn't glue the dominoes to each other……duh!
You guys wouldn't believe the number of times I mess things up.
I grabbed the E-6000 and a toothpick and ran glue in between the dominoes.
I let the glue harden and they were done.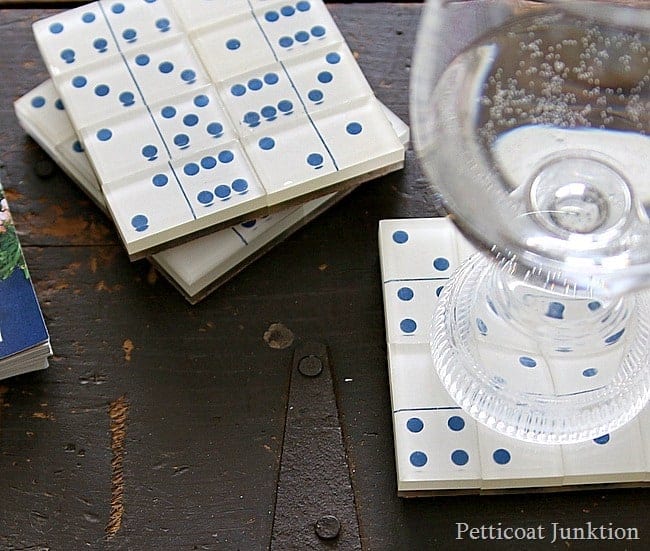 I only had enough dominoes to make 3 coasters.
I started to just make a pair but what the heck.
A trio sounded better.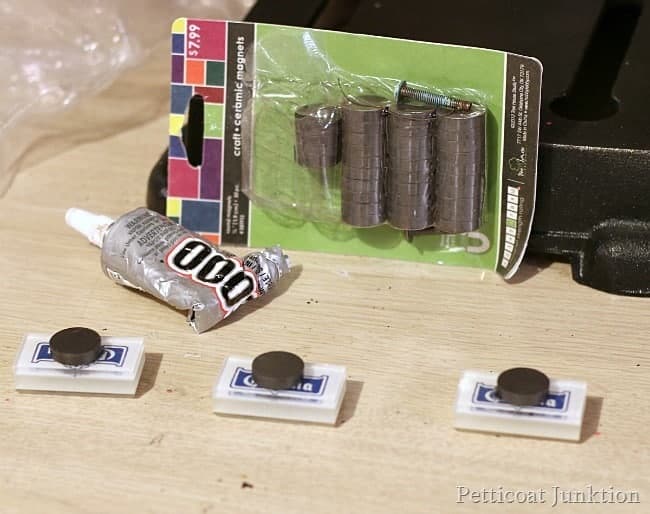 I had three dominoes left and I spotted the magnets hanging on the pegboard….brainstorm.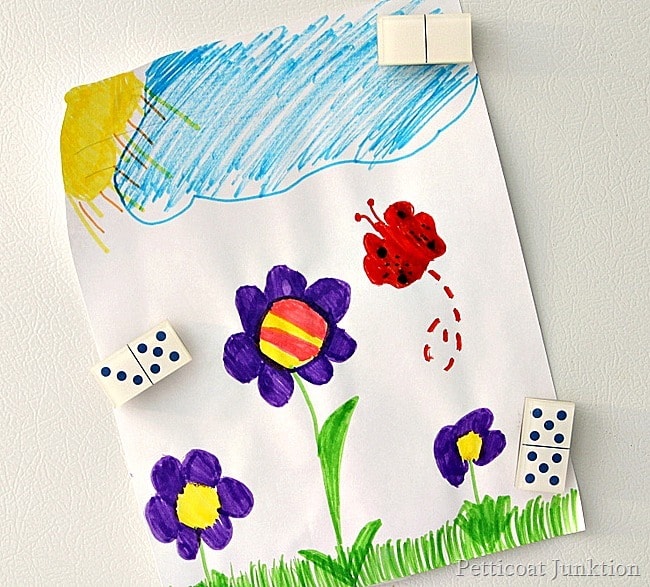 I have to say the magnet project was much easier than the coasters.
Although neither project was hard.
I would give both projects an easy rating of 2 on a scale of 1-5…1 being the easiest.
Seriously, they're both great projects for kids to make.
Just watch them around the E-6000.
That stuff is pretty potent.
I would estimate the cost of both projects to be about $2 considering the dominoes, magnets, cork, and glue in the equation.
See more coasters here and some vintage magnets here!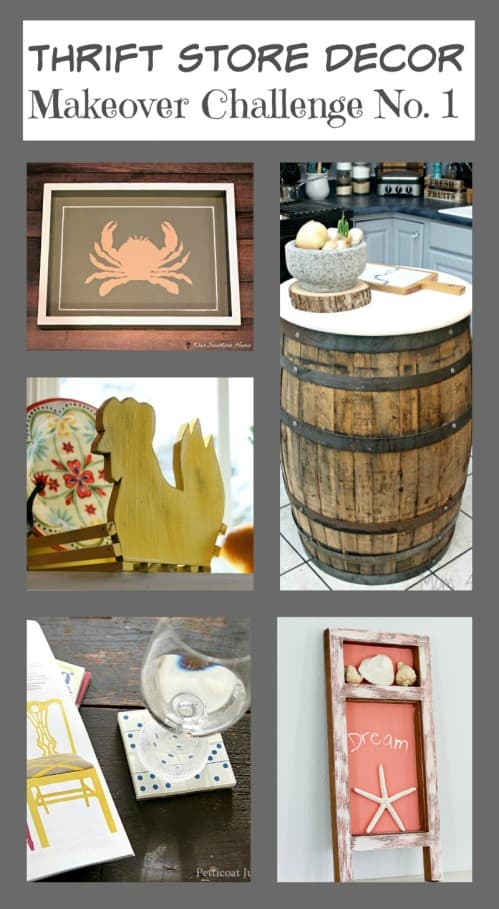 Visit everyone and tell me your favorite makeover.
Have a great day,
Kathy