Make these cork-covered vases inspired by a trend report I read in Food Network Magazine. The article was about cork being the new MVP of kitchen materials and they featured cork trivets and a cork teapot in the article.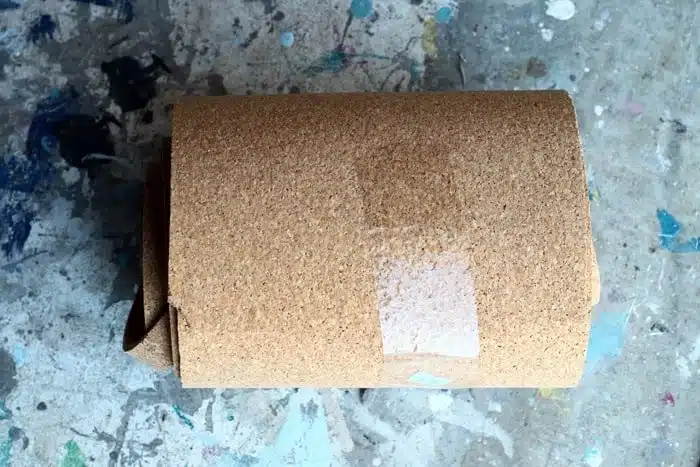 So that got me thinking about the thrift store cork rolls and cork squares I had in my stash of stuff. (These items are not made with cork wine stoppers.) I bet I could make some cool home decor accessories using this roll of cork and…..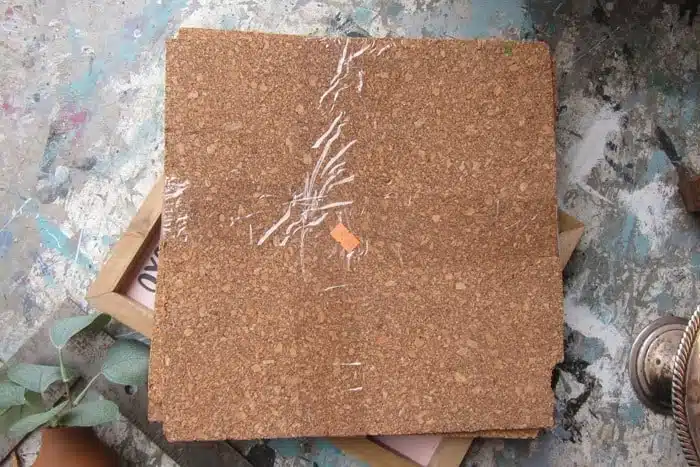 these cork squares. Both items have been in my junk stash for a while. I couldn't come up with a unique use for them until now.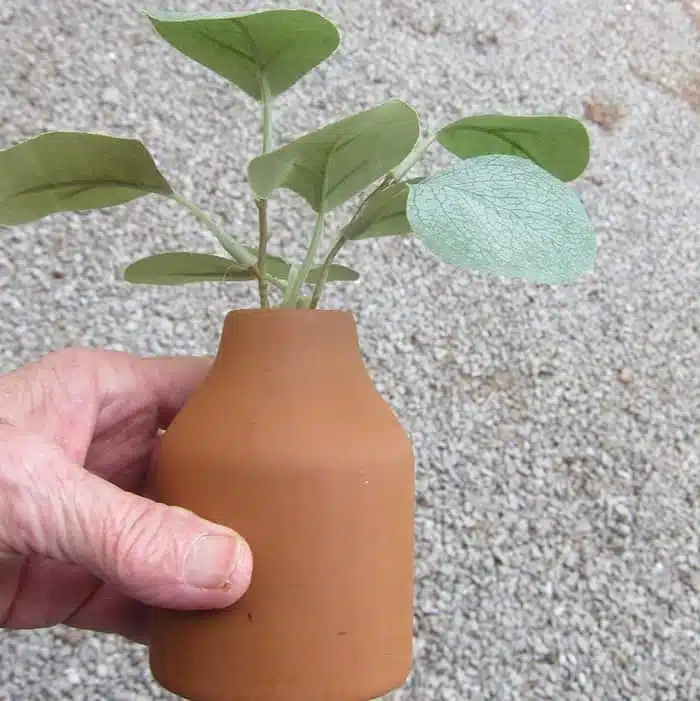 I went through my stash of vases and such and came up with a small terra cotta vase and…..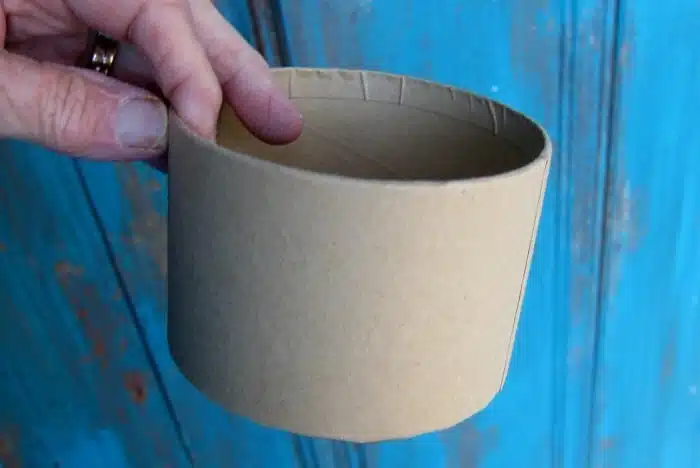 a round Paper Mache box that I thought would look great wrapped in cork.
And I had this shadow box-type wall sign that needed a makeover.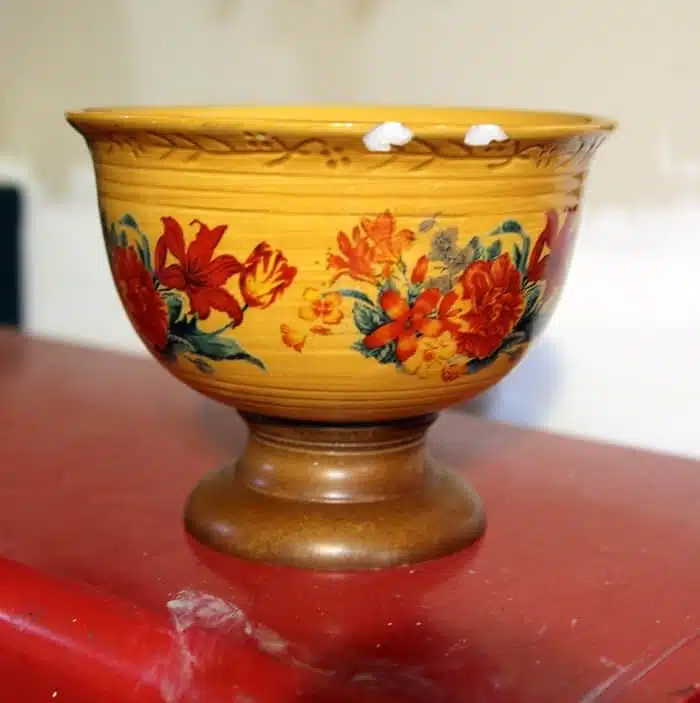 I also had this chipped pedestal bowl I bought at the junk shop that needed a makeover but not with cork.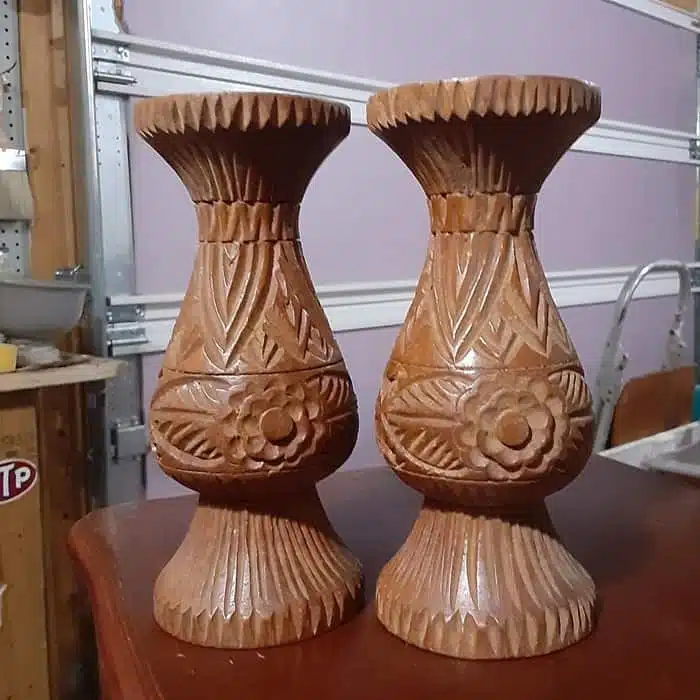 And a pair of monkey pod vases that needed a makeover…… but not with cork. If you guys will bear with me you will see how all this stuff ties in together….sort of.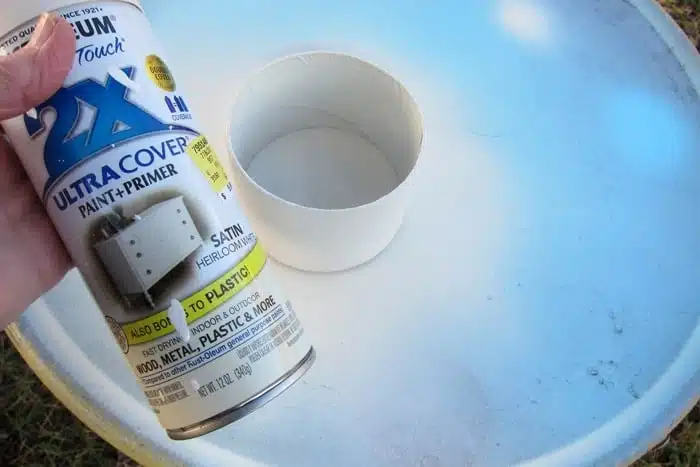 I started making the cork vases first and used my favorite spray paint color to give the Paper Mache box a coat of Heirloom White Rustoleum paint.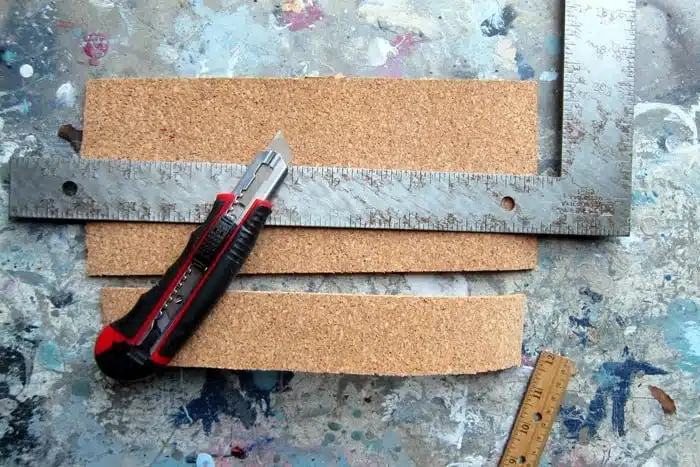 Next, I cut a piece of cork from the cork roll to wrap around my spray-painted box. I used the roll of cork since it was nicely rounded or curled up. The flat sheets of cork were thicker and not very pliable.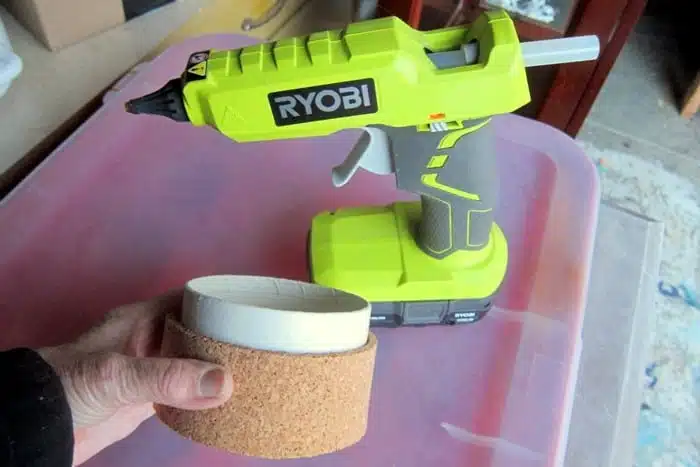 The reason I spray painted the box is that I wanted to only partially cover it with cork. I'm in love with the neutral look of white and stained wood and I thought the cork and white would also have that fresh clean neutral look. I adhered the cork to the box using my handy dandy battery-operated Ryobi glue gun. Something else I'm in love with.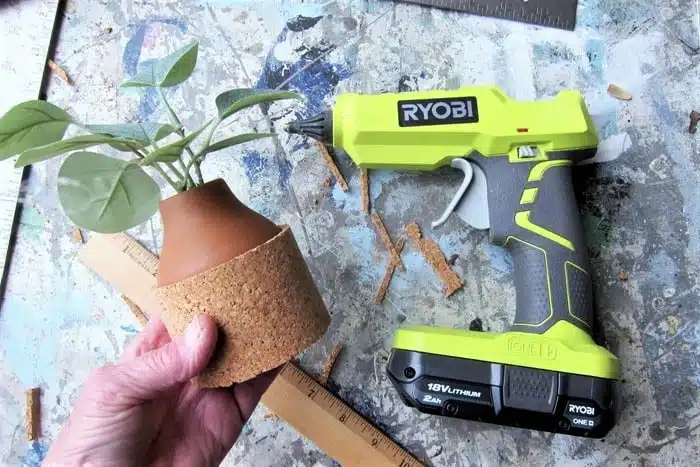 Then I went through the same process and wrapped the terra cotta vase in cork, again leaving some of the vase showing. The terra cotta and cork look perfect together. A match made in DIY land.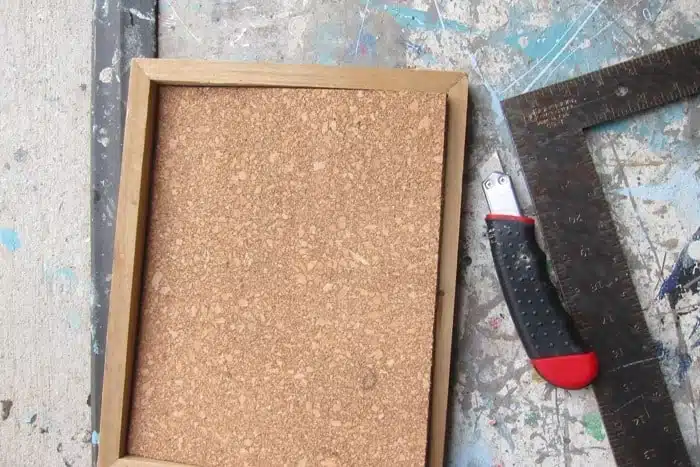 For the shadow box frame, I cut the flat piece of cork to size and as you can see from the photo above I first cut the cork a little too long on one side. But it's better to be too large than too small. I trimmed the cork again and was planning to glue it to the sign but the cork fits so snug in the shadow box I didn't need the glue.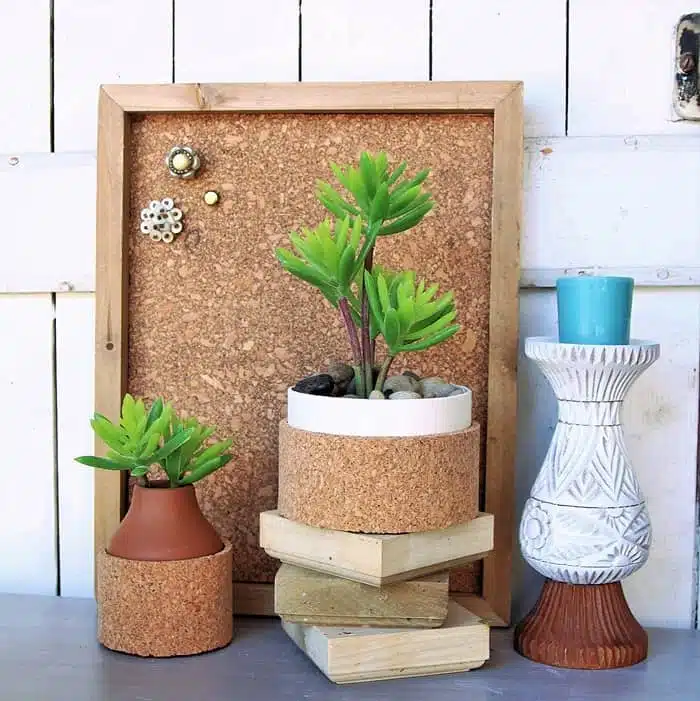 And how cute is my cork decor!! I'll move on to the spray-painted vase/candleholder project in just a bit.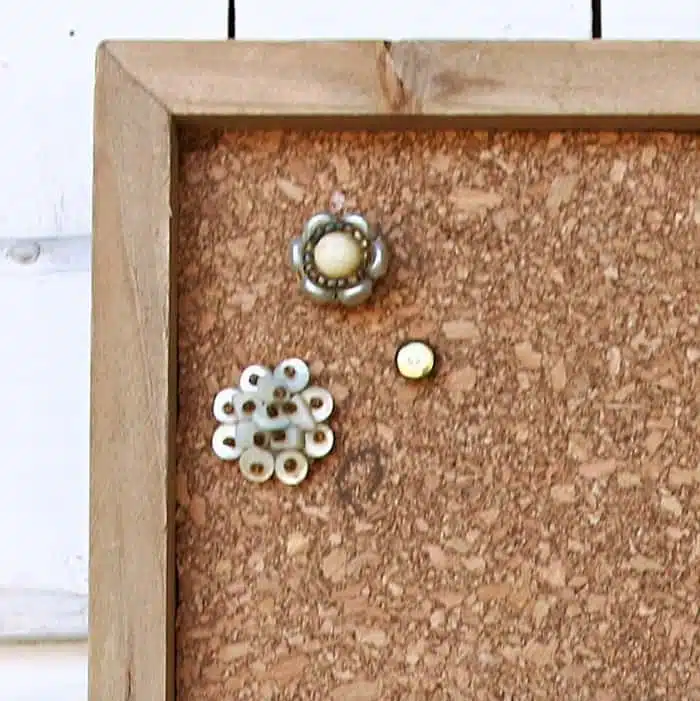 When you have a cork board you need pins for the board. The shiny gold brass tacks from my stash worked just fine for the cork board but gluing vintage earrings or bits of jewelry to the tack head prettied them up nicely. Find a painted corkboard with beautiful gold tacks from my friend Sarah here.....Framed Cork Board.
All I did was cut the clip-on backs off the earrings and hot glued the earrings to the tacks. You could use all kinds of stuff to make cute tacks. How about seashells, Legos, Scrabble letter tiles, or anything lightweight and small? Search your junk drawer.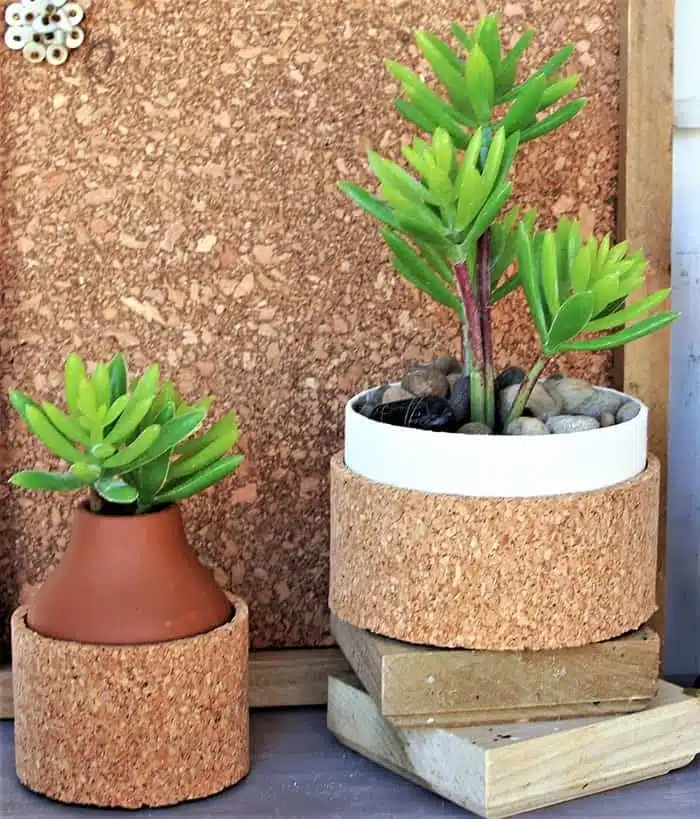 I filled the vases with rocks and added faux succulents.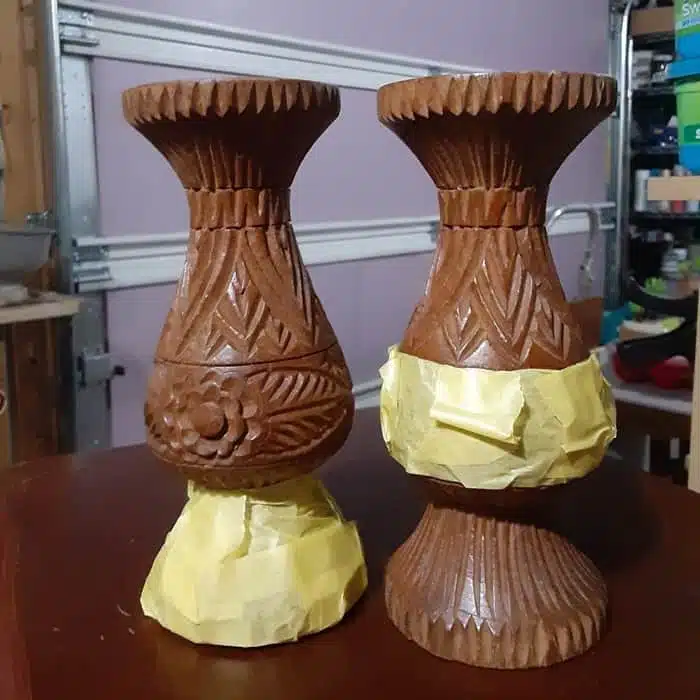 Moving on to the other part of this DIY and going with the neutral wood and white theme, I taped off parts of the Monkey Pod vases before spray painting them. The yellow tape is the Delicate Surface Frog Tape. It's the first roll I spotted on my pegboard.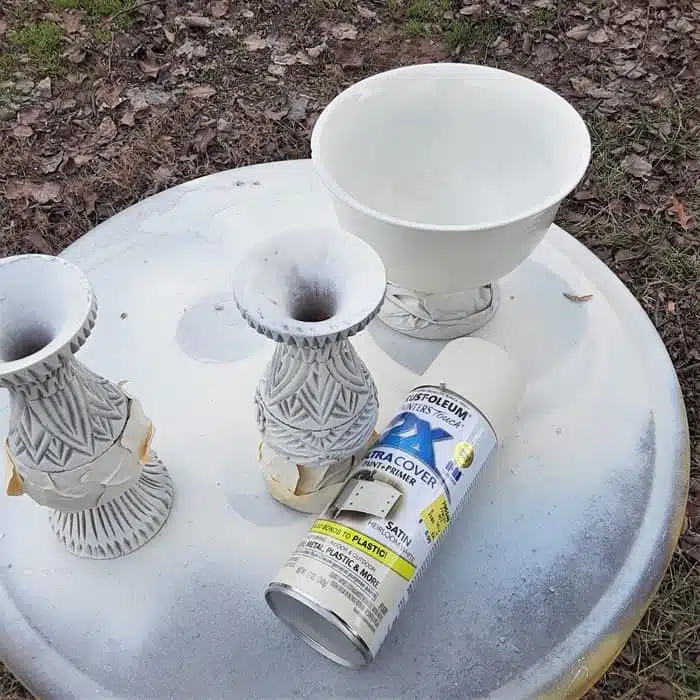 I also taped off the wood base of the bowl and sprayed all the pieces with the Heirloom White Satin paint.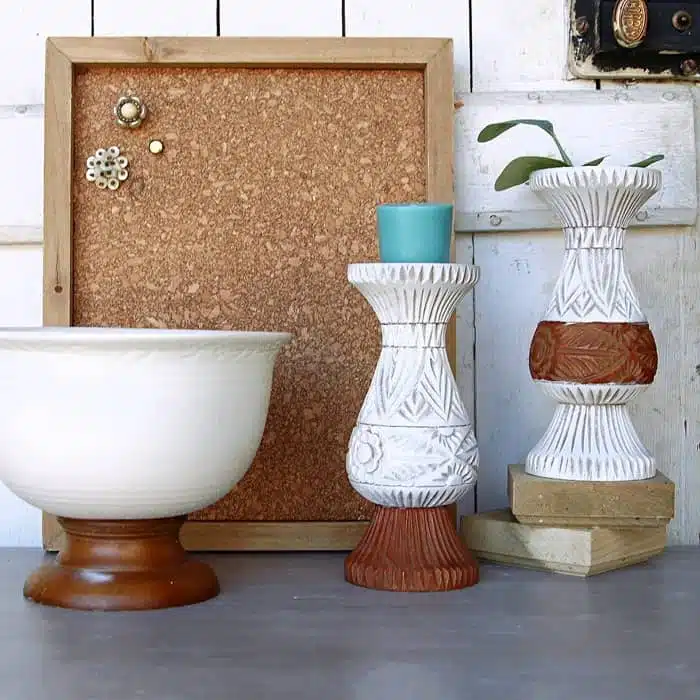 Aren't those pieces lovely now? Are you as enamored (big word alert) of the stained wood and white paint look as I am?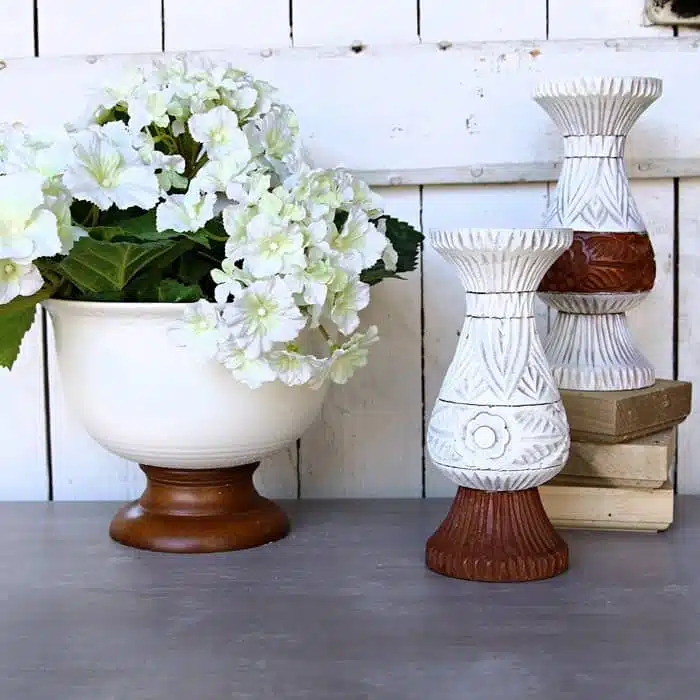 Then I filled the footed bowl with faux Hydrangeas and it got even better!
I turned one of the vases into a candleholder and used the faux greenery from the terra cotta vase for my Monkey Pod vase.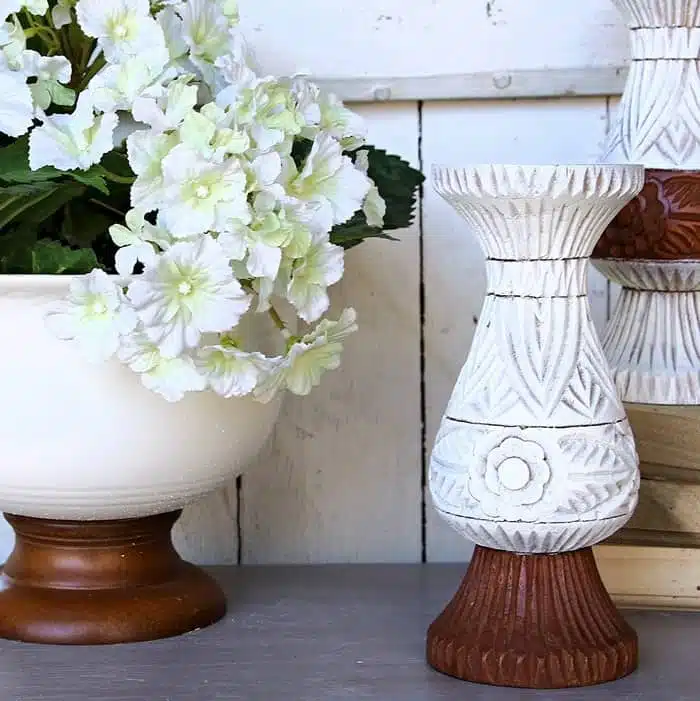 These three pieces are still in the workshop but I plan to bring them in and use them together as a centerpiece for our dining table. I will try take photos when I do.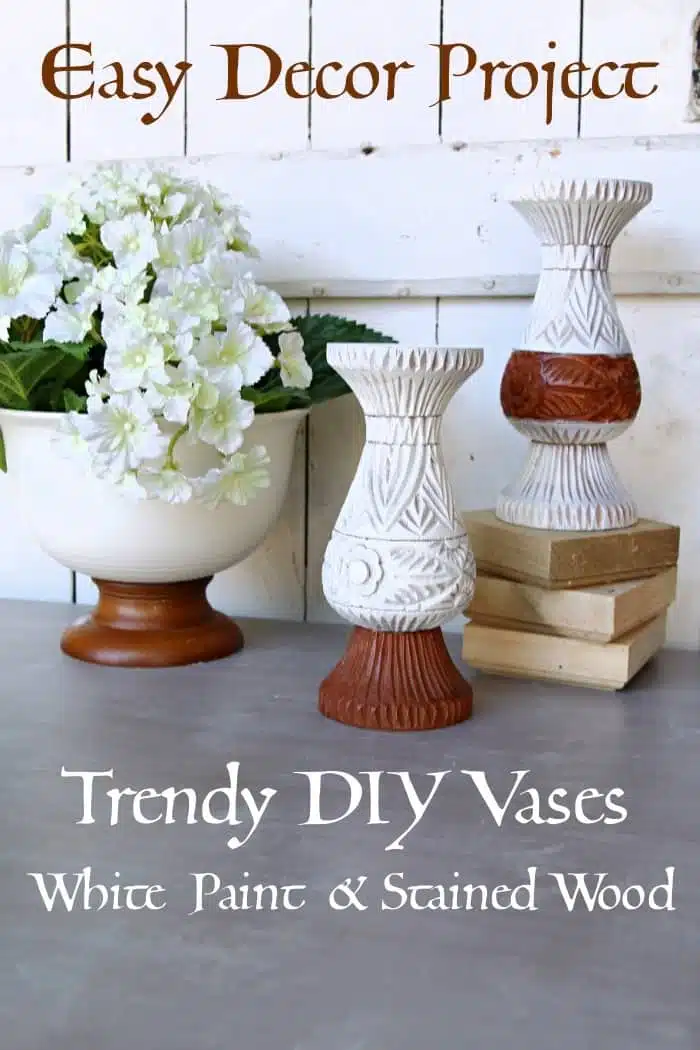 Okay, I know that seems like a lot of projects but they took very little time to make. I completed all of them within a couple of hours.
I have a few favorite furniture pieces where I combined white paint with the original wood finish like this chest of drawers here…..Dresser with White Drawers … and this Sofa Table Makeover.
Which piece is your favorite? I can see myself making more cork projects. This was fun! Leave a note if you have time and as always, thanks for being here, Kathy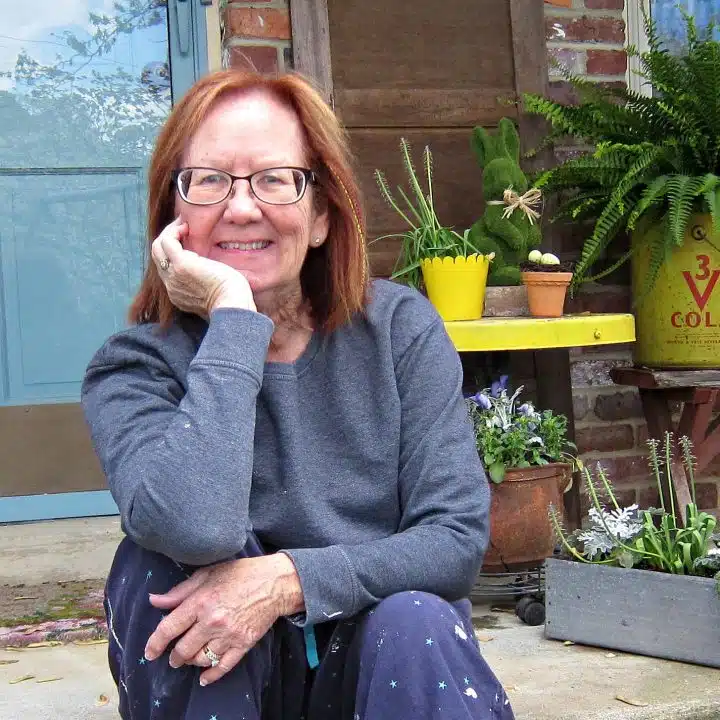 Author: Kathy Owen
Kathy Owen is the founder of the home decor blog Petticoat Junktion where she shares tutorials on painting furniture and upcycling thrifty finds into unique home décor. Her DIY projects have been featured on the Home Depot Blog, Plaid Crafts, Behr Designer Series, and in numerous magazines. Kathy's newest website is HappyHomeDIY.com